Few weeks ago there has been an important event organized by some of my Master in Communication classmates (so proud of them). Last 7th April, the third annual Communication Conference has been held in Kuggen, that is the library of Chalmers University in Lindholmen, Gothenburg. A location where colors and the sunlight perfectly matched such a noteworthy day that many of my classmates were looking forward to attending. I can tell you, I know how much work it took for them to organize everything, and the outcome was brilliant.
So, I guess now you're wondering: yes but, what was this conference about? And you're totally right. "The potential of tomorrow's communicators" was the main thread and central idea that took all the pieces together, and that shaped the name of the conference. In order to get a better insight on what we students, as future communication professionals, might expect once finished our studies, it was really worth to get to know and get inspired by professionals who work within the main field of communication, but in specific branches of it.
We were looking for something that could help us better understand the way how our studies can really be useful within the professional and organizational context, where communication is probably the most essential element, however very often taken for granted or underrated. So, the aim of the conference was also to establish and maintain a sort of bridge between our department and the professional world, and supporting this bridge with a profitable exchange that could benefit both us and the professionals sharing their experience.
We had the chance to meet professionals working as PR and communication managers, such as Fabian Bengtsson and Pauline Pontois who work for Beckman Media AB, a strategic communication agency whose aim is to help clients producing a compelling content so that to reach successfully the targeted audience.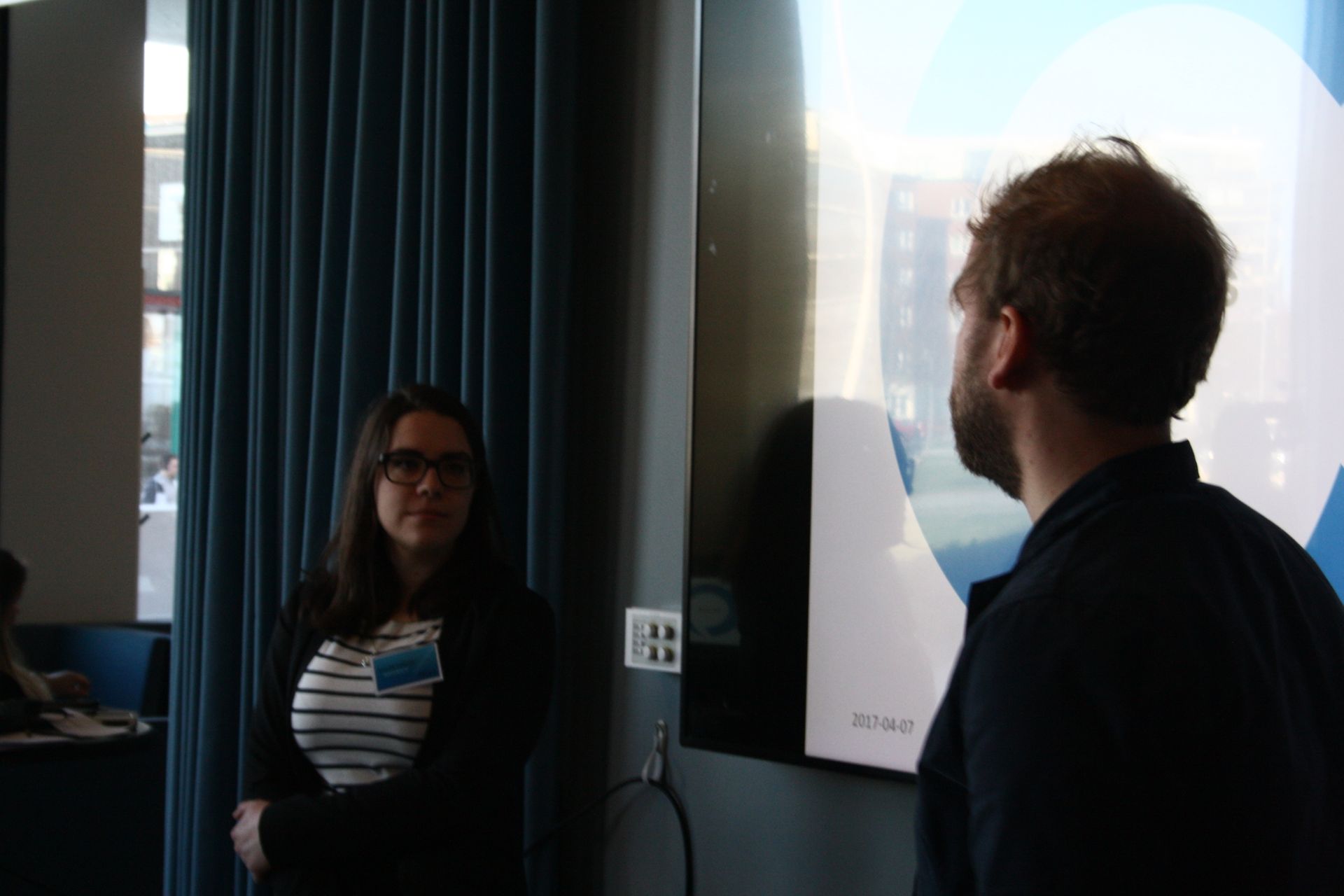 Fabian Bengtsson and Pauline Pontois
One of our lecturers, Jonas Landgren, made a speech sharing his experiences as researcher in the area of crisis response and emergencies such as the Swedish ebola response mission in Liberia in 2015, or social unrest in Stockholm. By the way, here you can read more about the course he's been holding at our Master Programme (unless you have already read it, since I published it some weeks ago).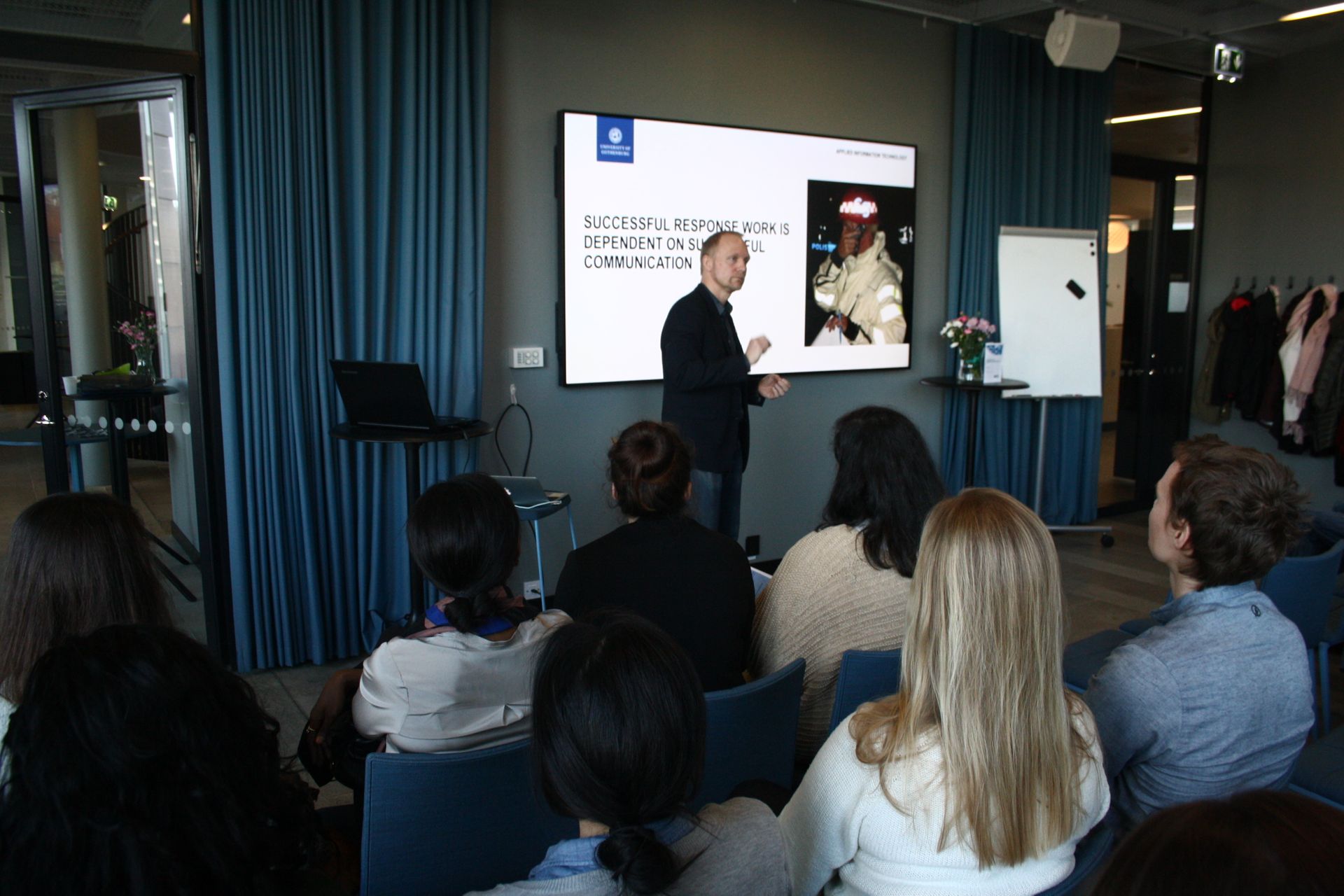 Jonas Landgren
The president of our Master students' representatives, and one of the organizers of the conference, Verena Schödl, took also part at the event presenting an interesting and very interactive contribution named "A futuristic approach toward communication". Have you ever thought how you would communicate with a possible form of life coming from another part of the universe? Not so easy to answer, right?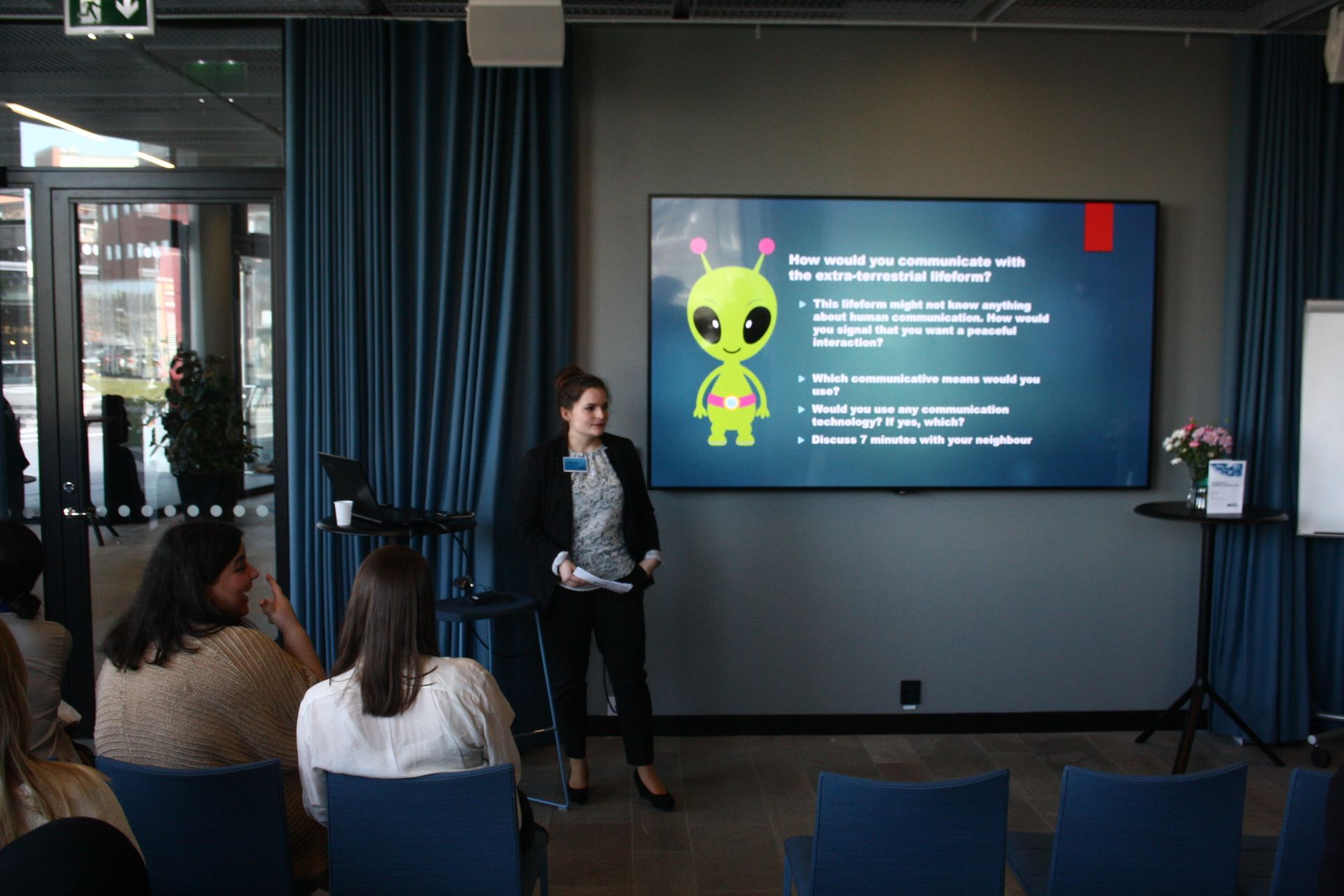 Verena Schödl
The conference was inevitably featured by some fika and mingle sessions too, and other speeches unfolded over the course of the day. Natasha Dmytrenko shared her insights as a HR manager and IT recruiter – she works at Beetroot, a Swedish-Ukrainian IT company. Then Astrid Boisen talked about her experience as a communication and leadership consultant, introducing us the "Lifeboat model", a model that she has developed and that aims at practice communication skills in leadership.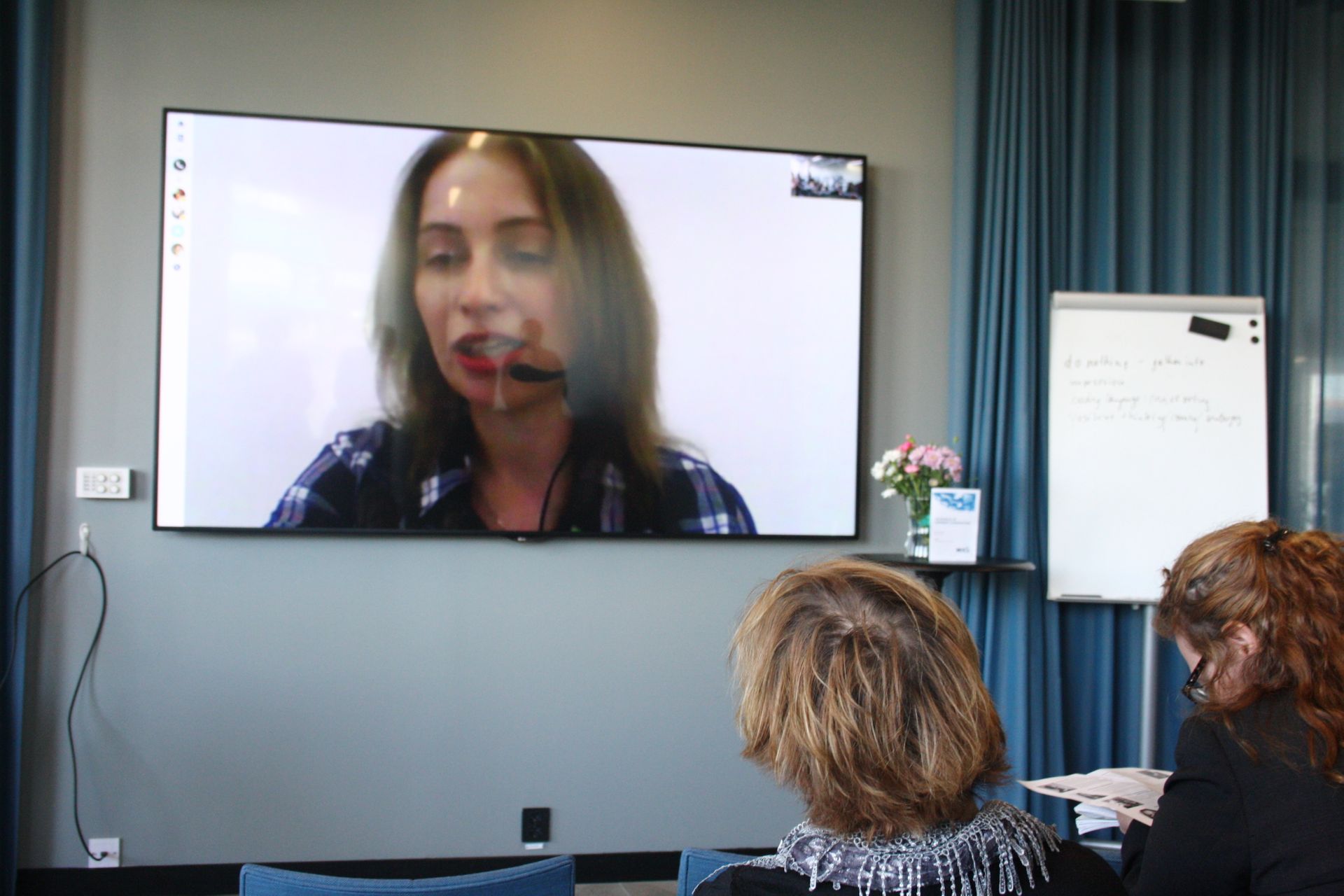 Natasha Dmytrenko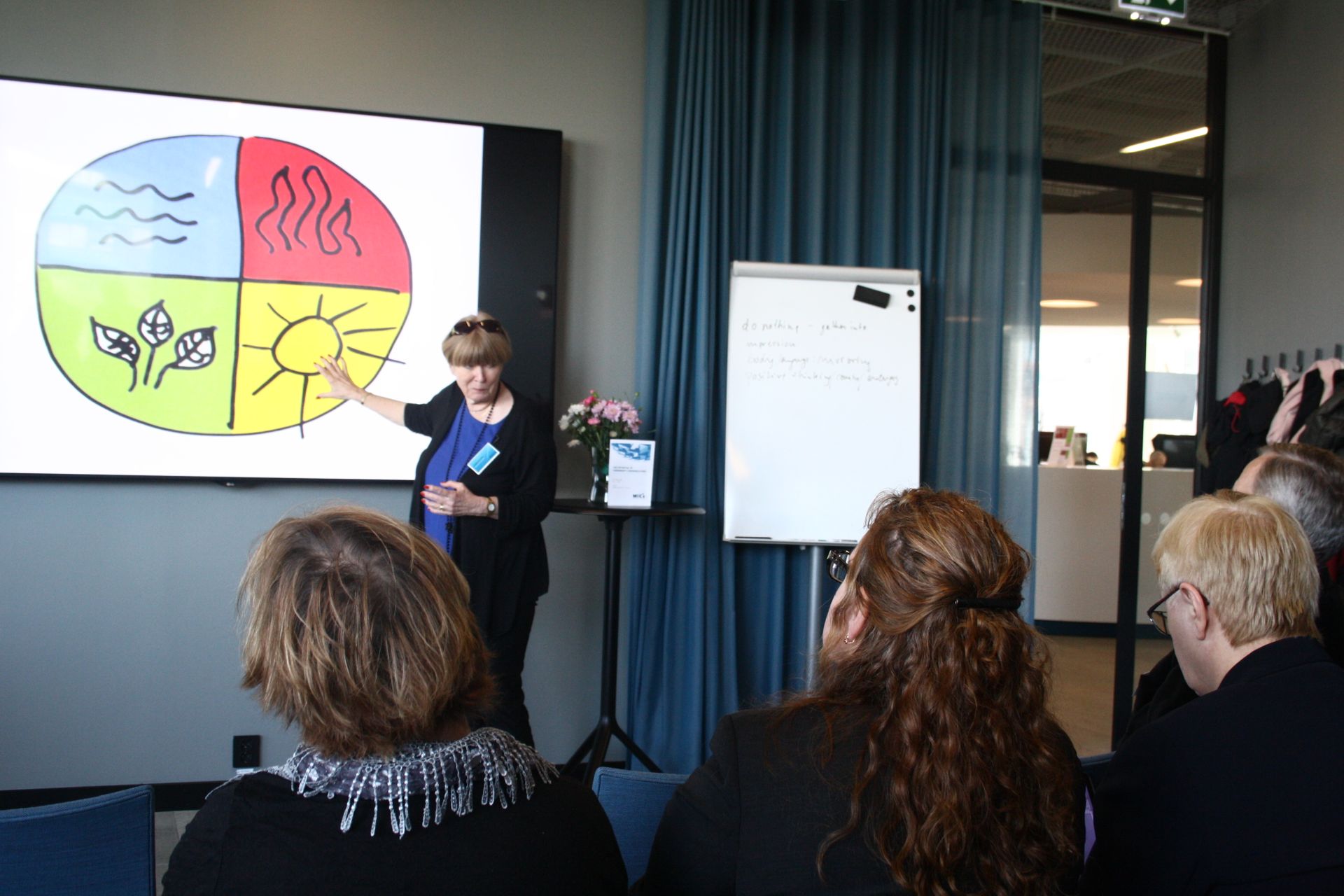 Astrid Boisen
AstraZeneca, a very important British-Swedish company, was represented by Jacob Lund, responsible for developing and implementing the communication strategy of the company in Sweden. As well, another renowned Swedish company, Volvo Cars, was present at our conference in the person of Maria Elena Borrego, whose speech was related to the field of Marketing communication at Volvo. Eventually, Alena Ipanova talked about how she came up with setting up her company, Synergizer, and how her background and experience in psychology, training methodology and intercultural communication helped her to reach her goals and improve more.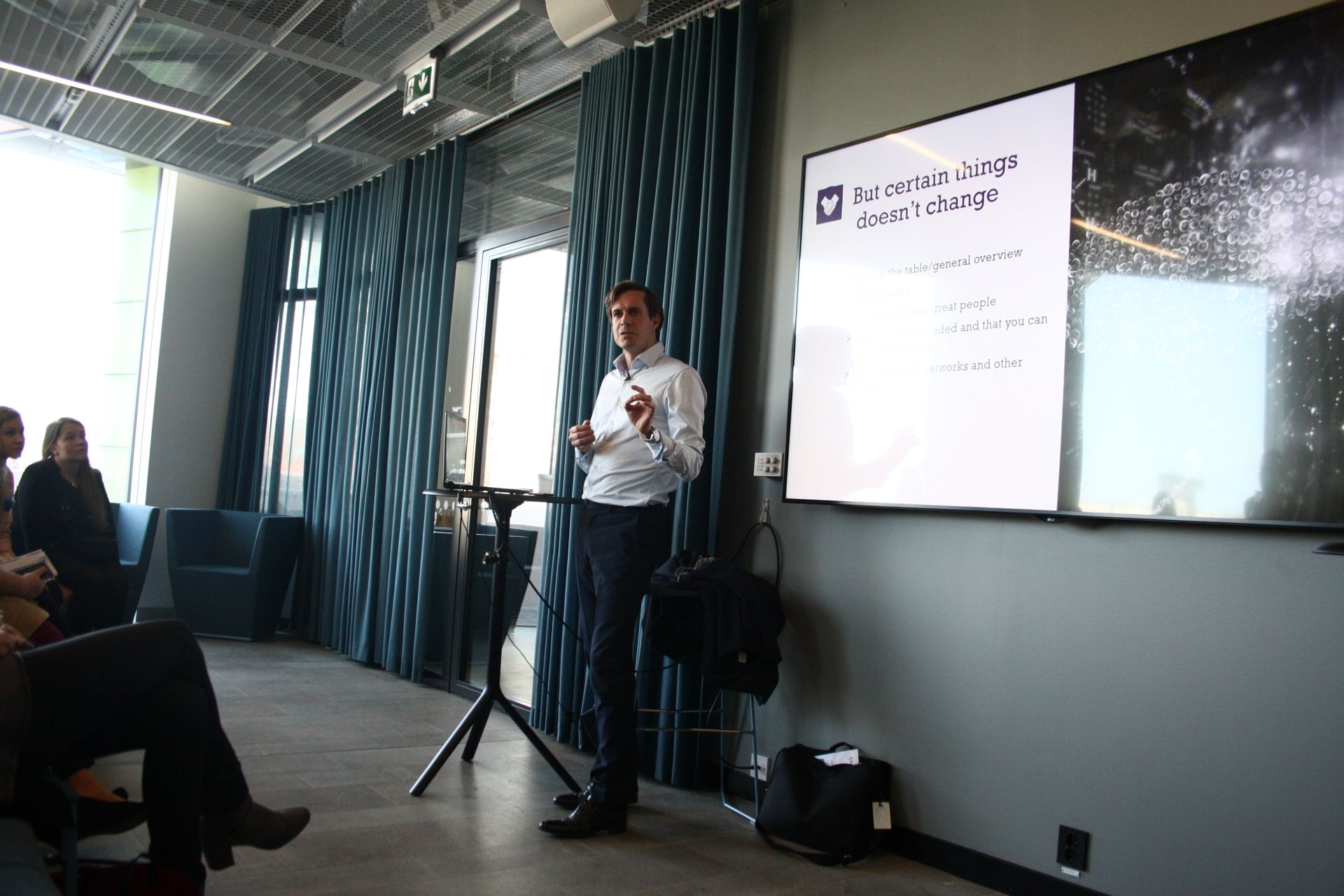 Jacob Lund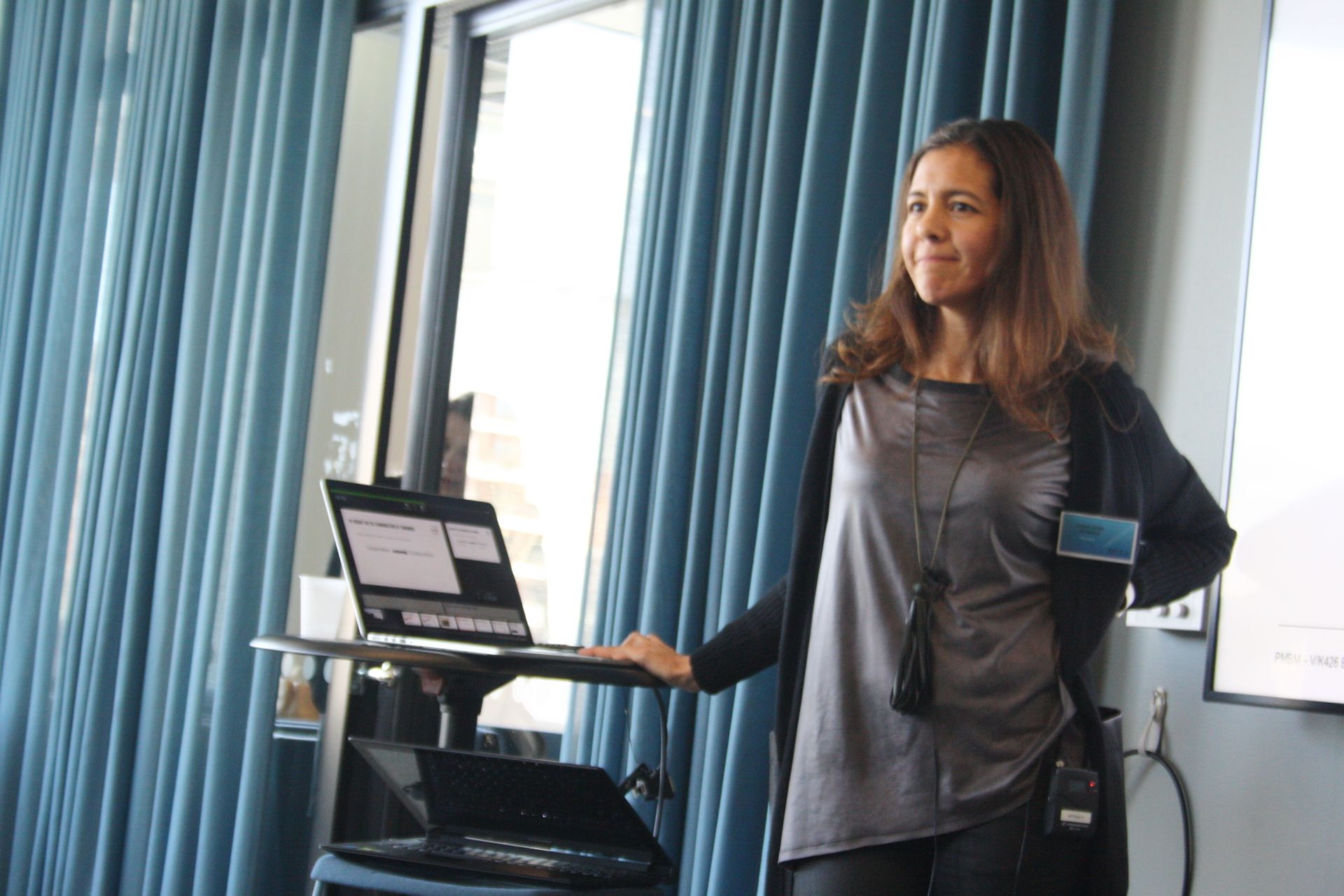 Maria Elena Borrego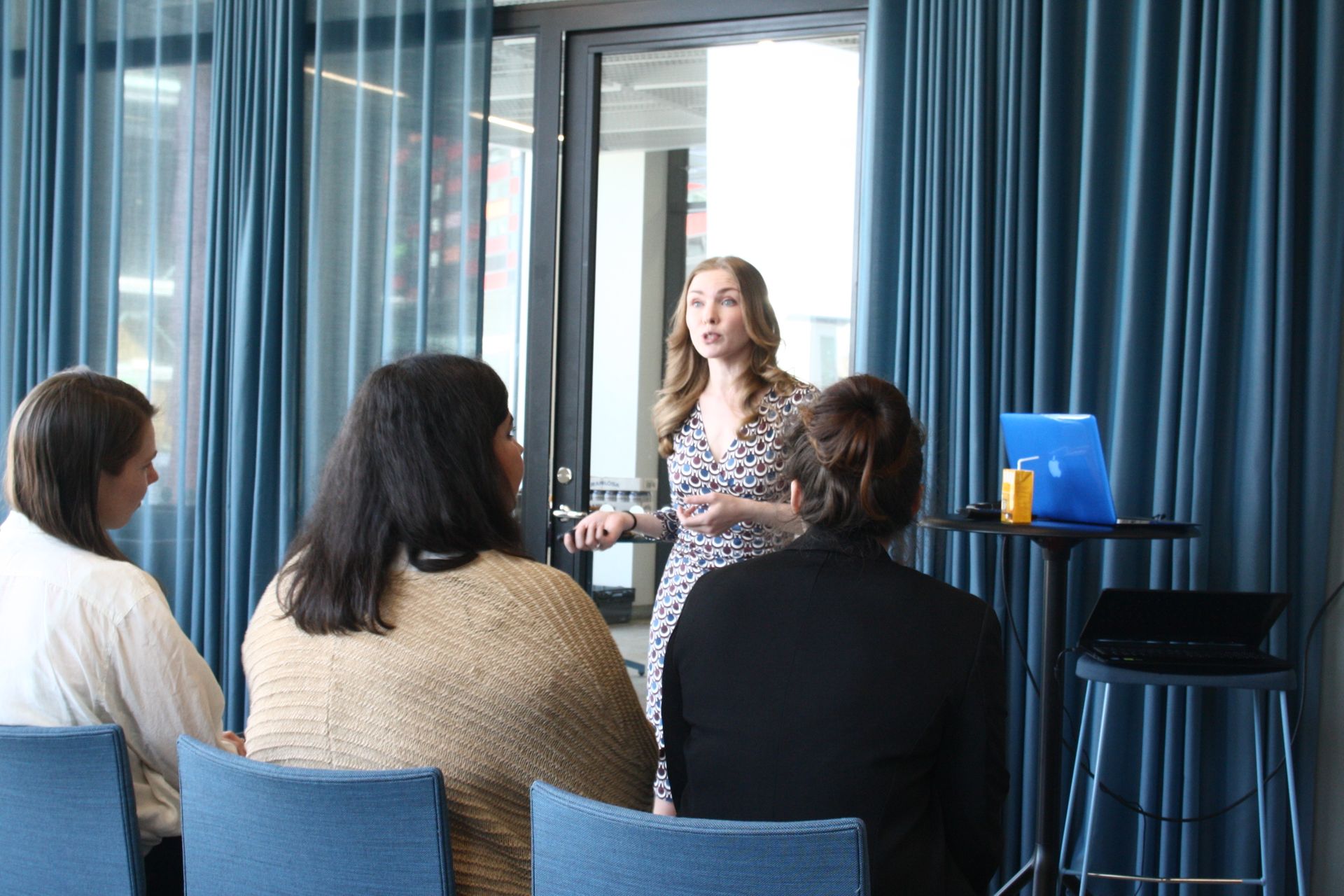 Alena Ipanova
Hope you have enjoyed reading about that great day for our academic path as students at Master in Communication. A presto!