When it comes to dealing with social and ethics-related issues such as smoking, it's not expected to convince people to stop making use of cigarettes or whatever. There might be many reasons why people start smoking – however, there might be many reasons to make them change their mind, likewise.
People normally smoke outside and especially in public open spaces such as streets. So, in order to let them know how important health is for human beings, a good and efficient way would be advertising something that can try to let them think about their choice: smoking. Anyway, a big question mark arises: how to get the attention of so many passers-by?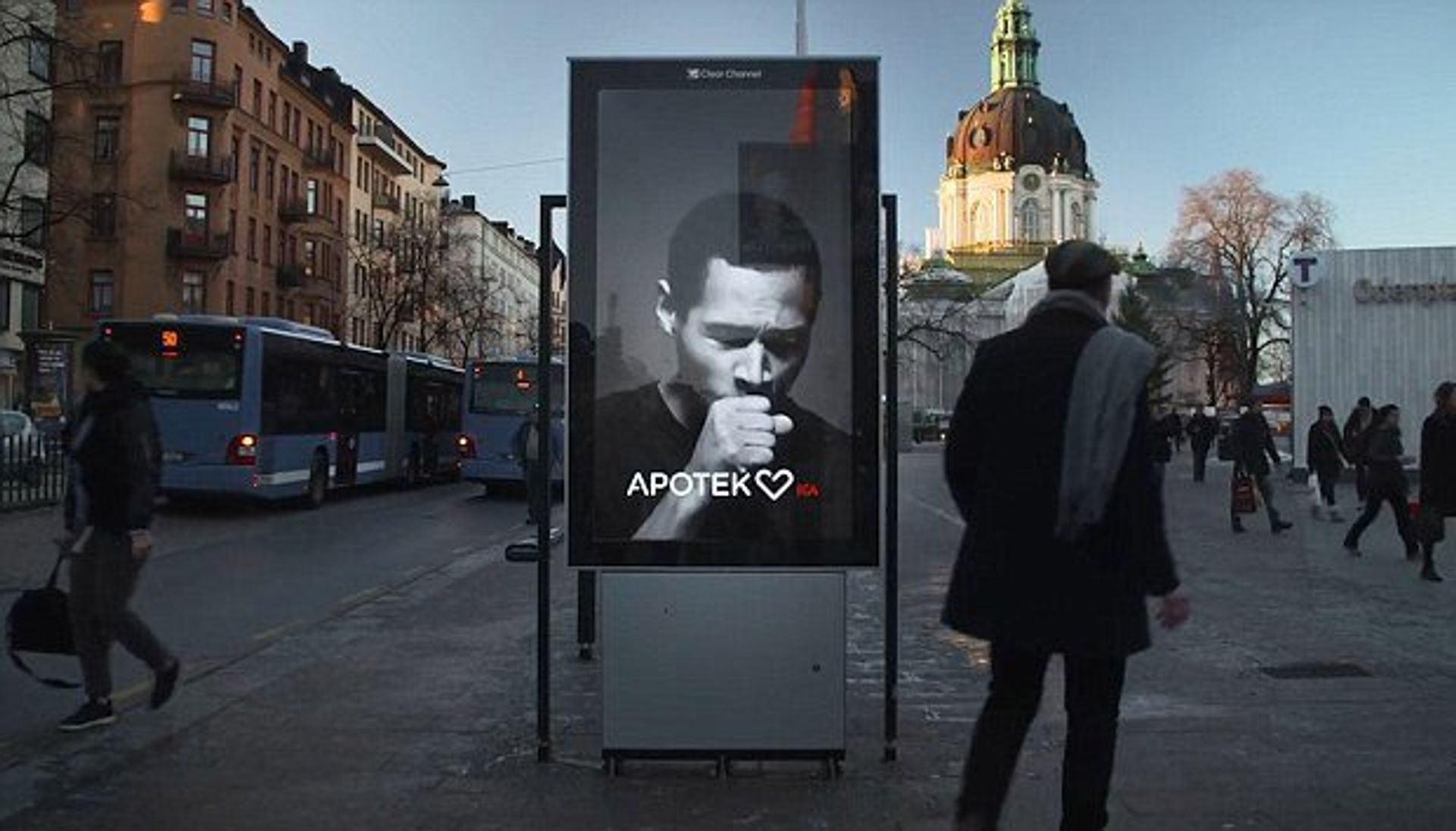 You're watching a man coughing in a billboard, aren't you? Now, watch some passers-by's reaction: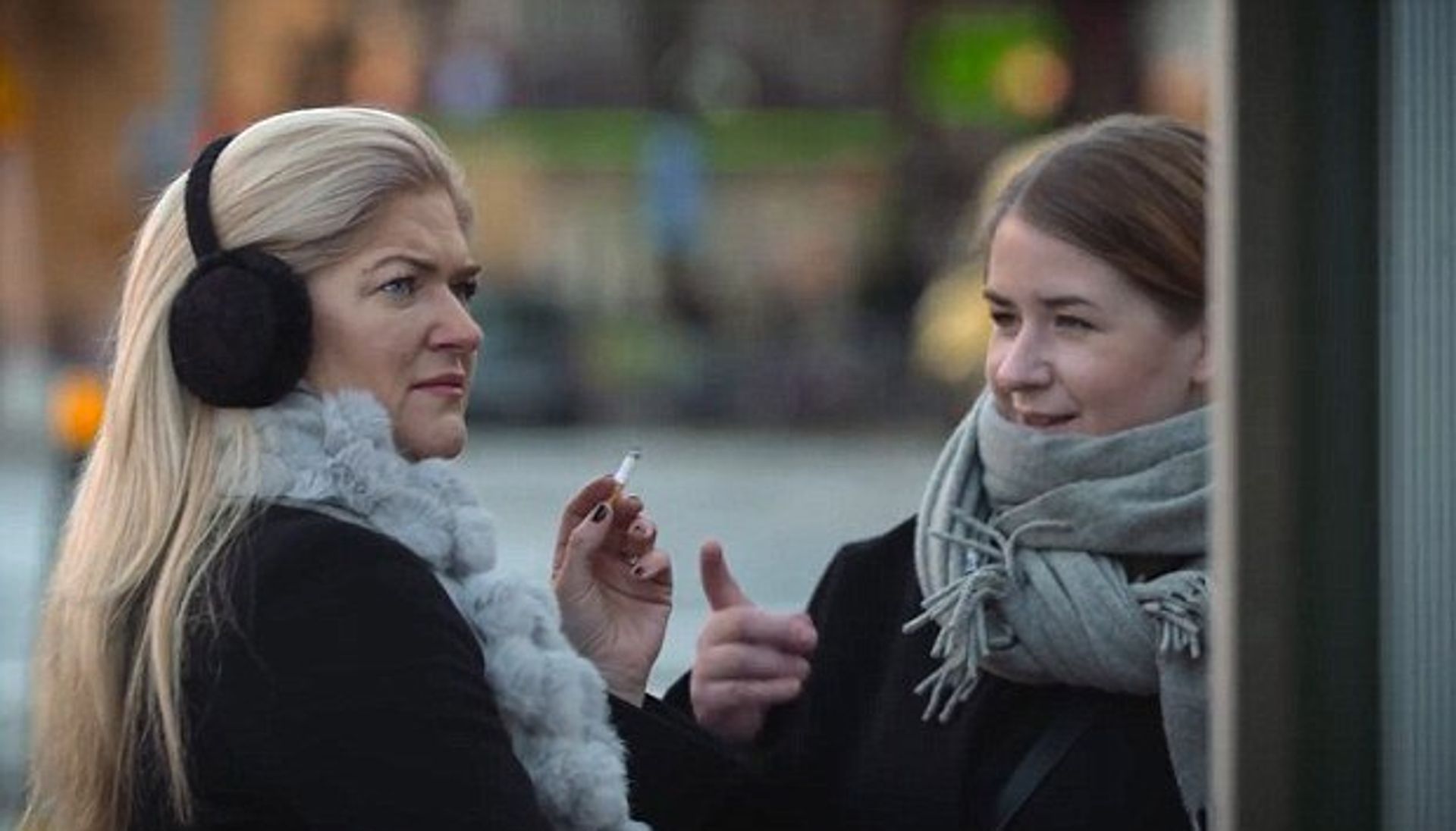 She's kind of surprised: something unexpected has just happened. She just passed by the billboard!
I guess you can have the answer just watching this video:
The Swedish pharmacy chain Apotek Hjärtat came up with this cool advertising innovation with a specific aim: helping people, or it's better to say smokers, to stop smoking, and to sort of push them making this resolution for the New Year, started some days ago.
I wouldn't say it's an indiscreet way to change someone's mind regarding smoke. Rather, it's something that doesn't go unnoticed. It's capable of capture your attention, make you turn and look for the reason you did it. And out of the blue you see a man in a strange box coughing just because you held a cigarette or you were lighting one.
It's not news for Apotek Hjärtat to inspire such original piece of marketing.
Anyway… if you happen to be in Stockholm, it's there where you can spot the billboards of this provocative campaign!