Malmö is a lively hub for designers, new technologies enthusiasts and start-ups. And if you are a student or an enthusiastic life-long learner there is plenty of events for you to participate in. I choose to spend my mornings discovering new things with Creative Mornings Malmö.
I believe that no time is too late when it comes to expanding your knowledge (a view that is happily shared by both life-long-learning community and late-night-procrastinating students). I just love the thrill of discovering new things and gaining new perspective on things you already knew. What I have recently discovered is that apparently also no time is too early when it comes to learning. It may sounds disputable but attending Creative Mornings events you realise that there is no better way to start a day than in an open community of explorers of new ideas.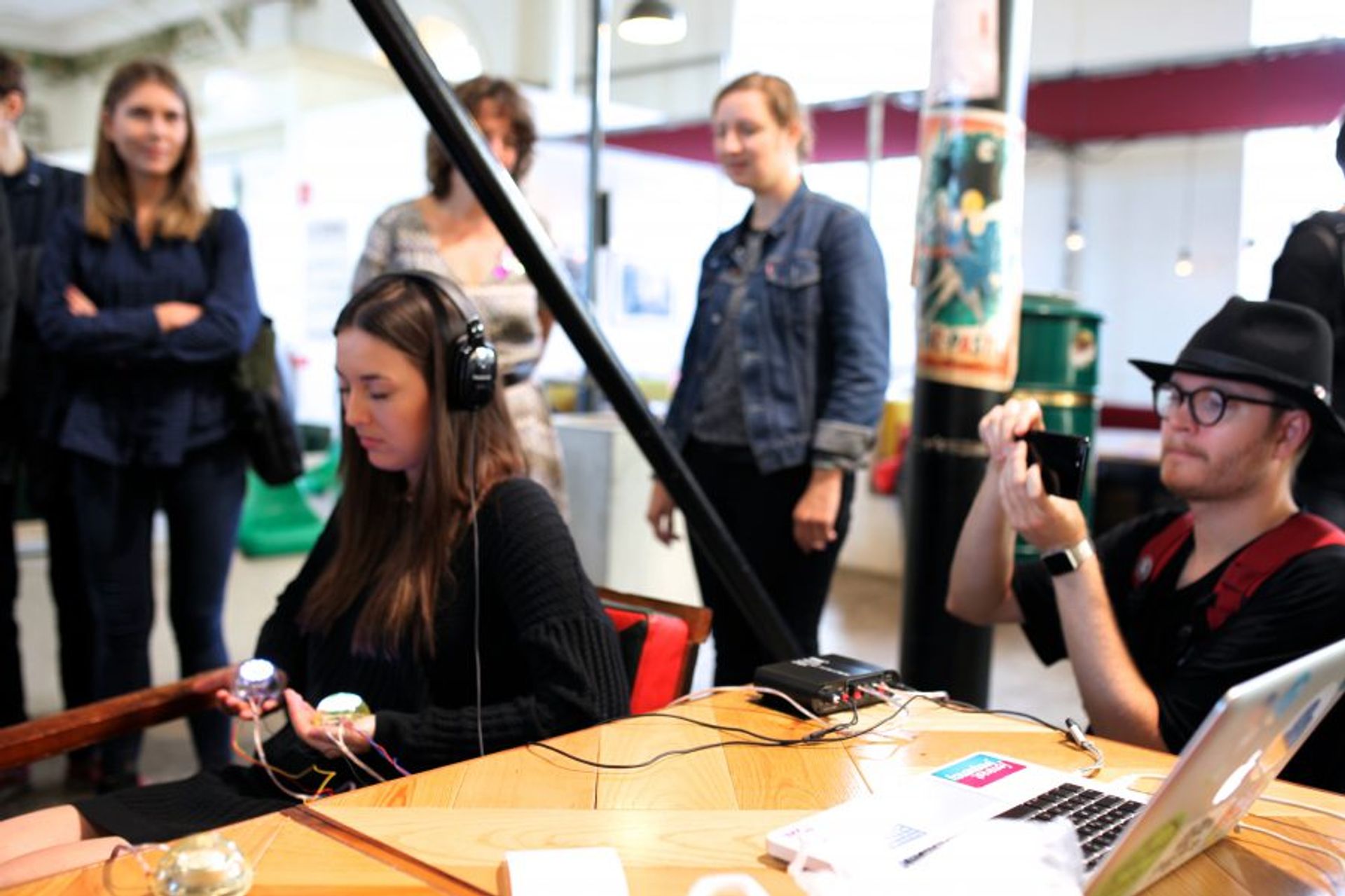 me trying out a prototype during the MAGIC series event, Credits: Emilia Stålhmmar
.
Creative mornings is a free breakfast lecture series for creative communities. The events are hosted once a month by local divisions in different cities and consist of 20 minutes lecture and a coffee. In Malmö a free breakfast (or at least fika) is also usually included. Yeah, you heard me right: free knowledge, free food and great atmosphere – can I ask for more?
Everymonth there is a different theme, common for all the cities. Previous themes include: Magic, Transparency and Fantasy. The themes are diverse and so are the guests. I've already enjoyed short  talks of interaction designer focusing on smell coming specially from New York and fantasy writer used to teaching kids about the fictitious worlds. Prepare to be surprised!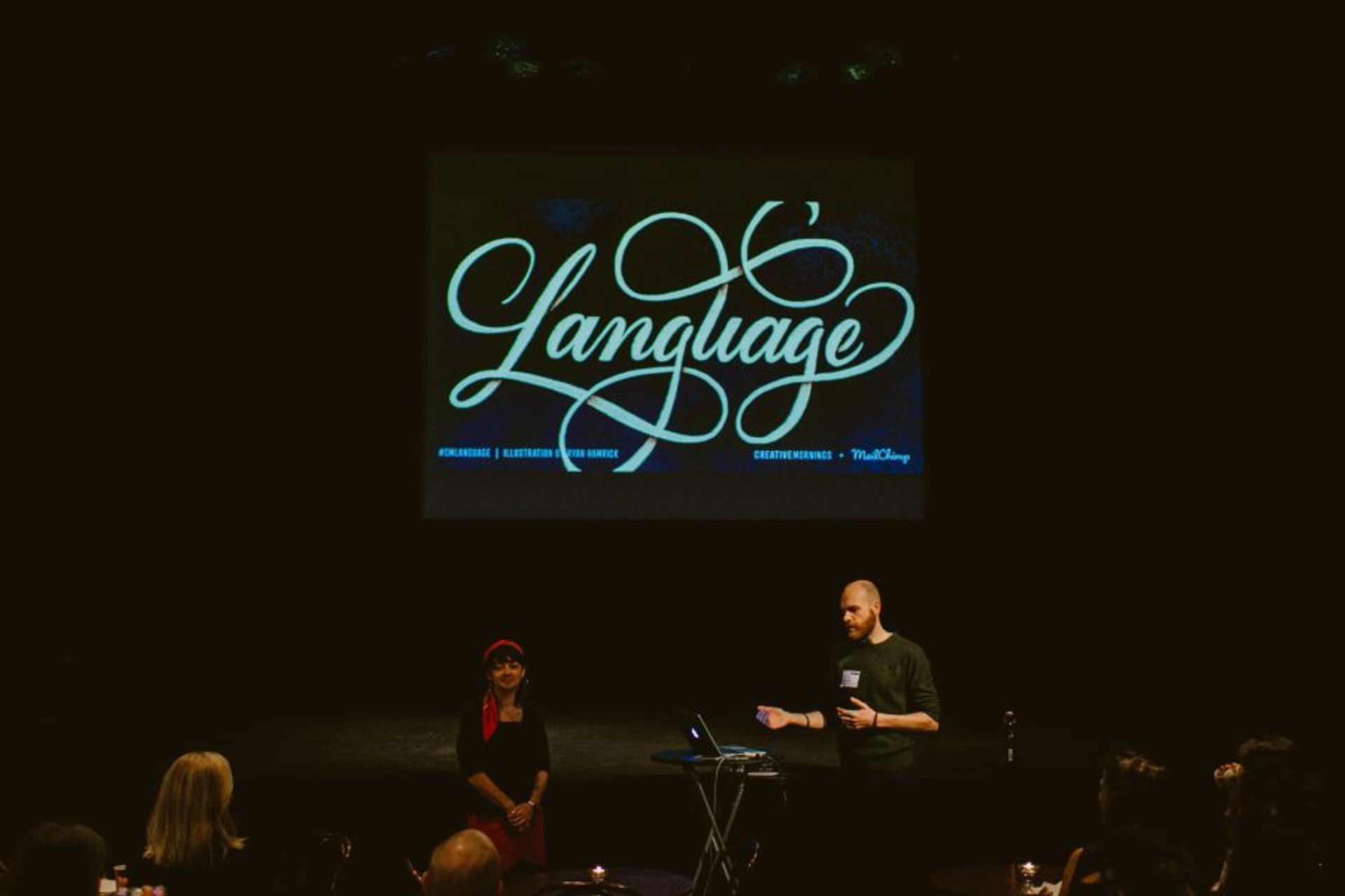 Credits: Lenise Ormsby
.
If you want to know more about Creative Mornings or maybe check out if there are events in your city as well be sure to visit their website. You will find there also a lot of interesting talks from previous events.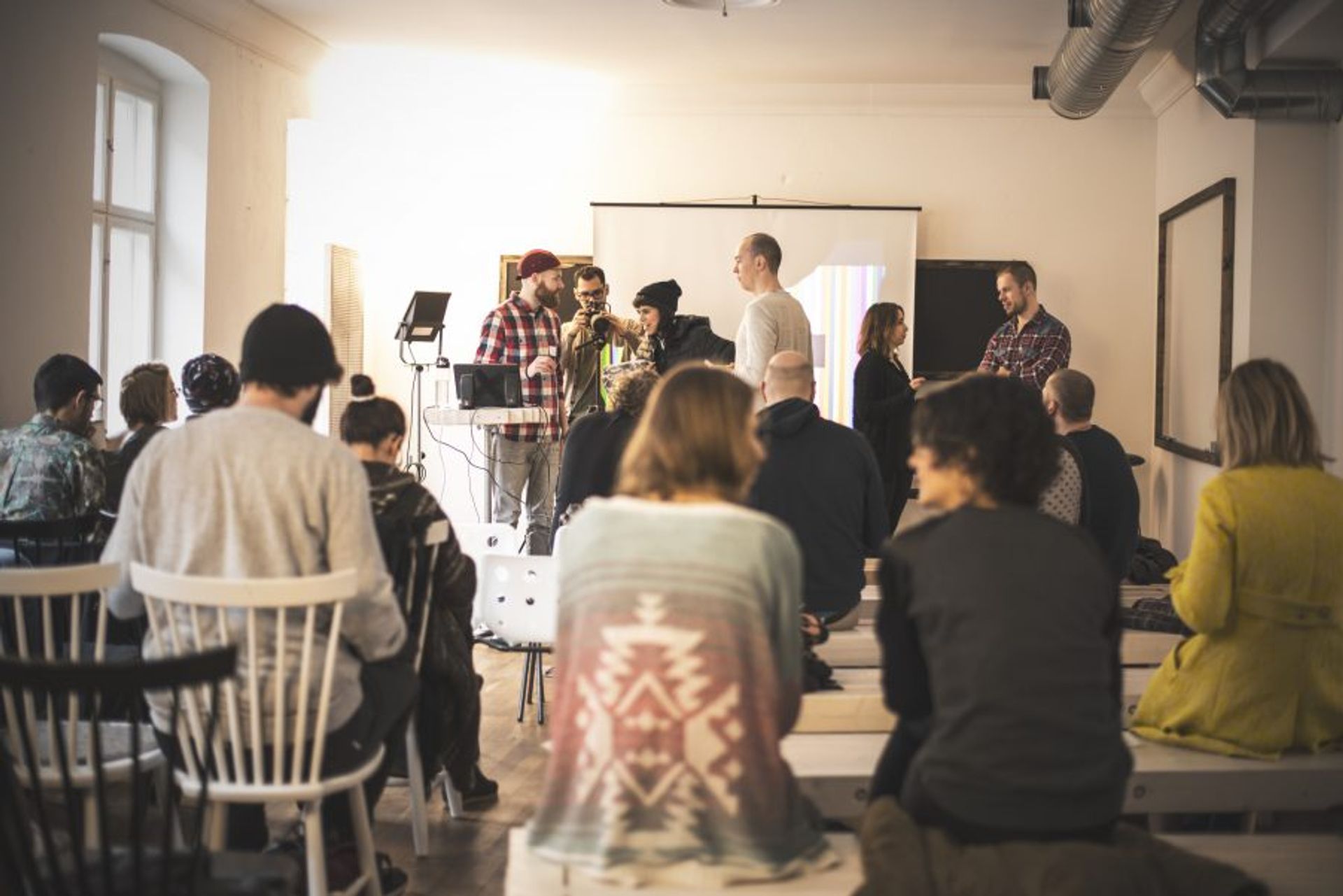 Credits: Elin Fröderber

.
The next event in Malmö is already tomorrow! As the part of SOUND series, Johannes and Christian from Mirror Music will talk about using sound as a tool for communication. Register for this free event here. See you there!
If you are still not sure if you should join here's a quote from the organisers: Everyone is creative. Everyone is welcome.
Feautred image credits: Lenise Ormsby