It's time to set things right. Being Belgian and having to hear the whole world say French fries, when they are actually a Belgian specialty, I can imagine that little sting in the heart Swedes must feel when candy canes are assumed to be American. The candy sticks have Swedish heritage with an American twist.  They are called Polkagris, and their story is an example of some early day lady entrepreneurial power in Sweden.
Candy cane: noun /ˈkæn.di ˌkeɪn/ /ˈkæn.di ˌkeɪn/ – a piece of flavoured hard candy shaped like a cane (= a walking stick).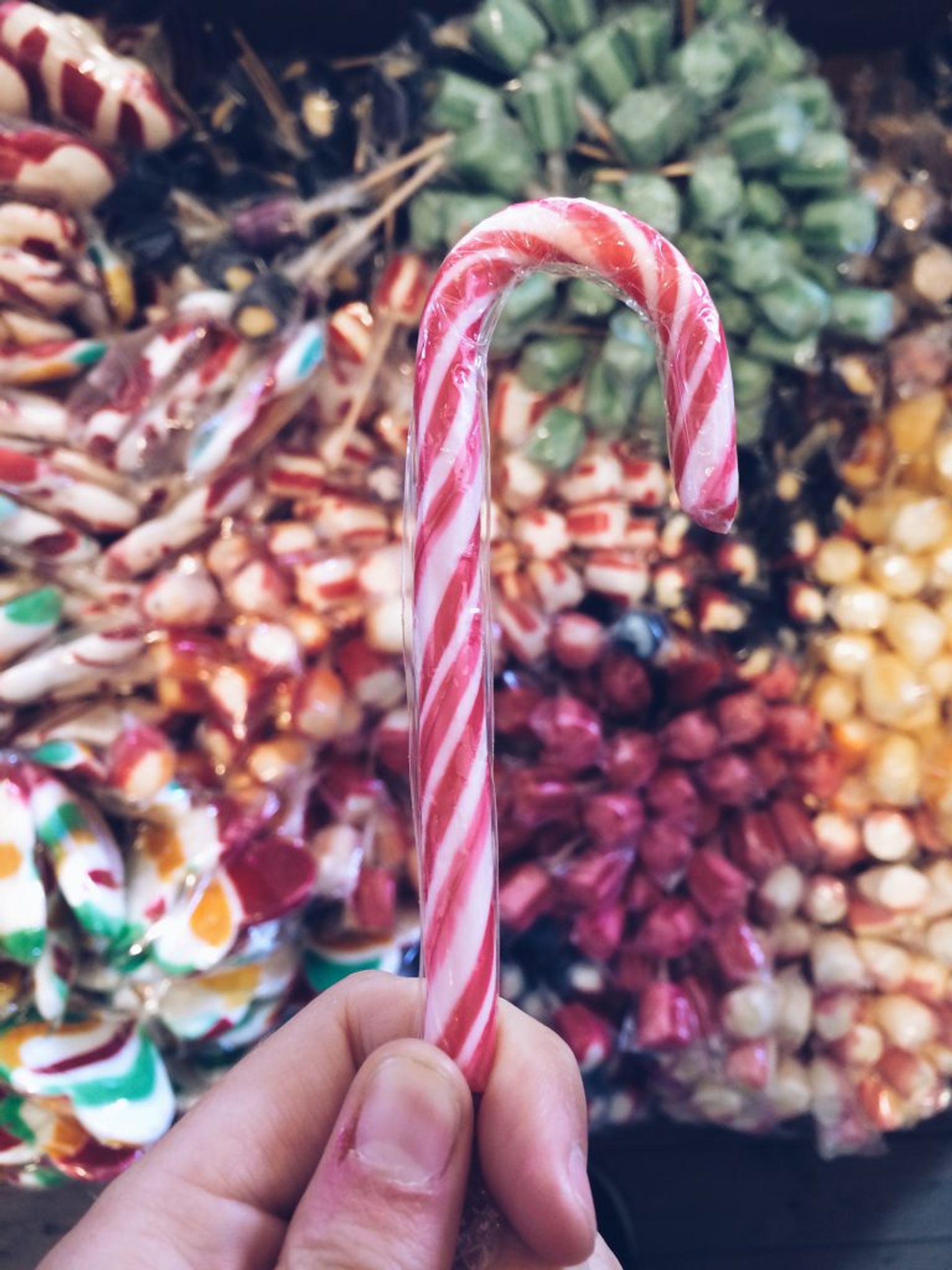 You will soon see these pop up in all the stores, because when the cold comes upon the hardcore winter countries, Christmas really is the next best thing to look forward to, even if it is months away!
When I went to Gränna I first handedly found out the true story. This little town close to Jonköping (the student town by the lake in the middle between Gothenburg and Stockholm) is packed with candy stores selling and making a mine of candy canes. Of course my sweet tooth started to ache and I had to find out more. If you follow us on @StudyInSweden Snapchat, you may have seen that moment already!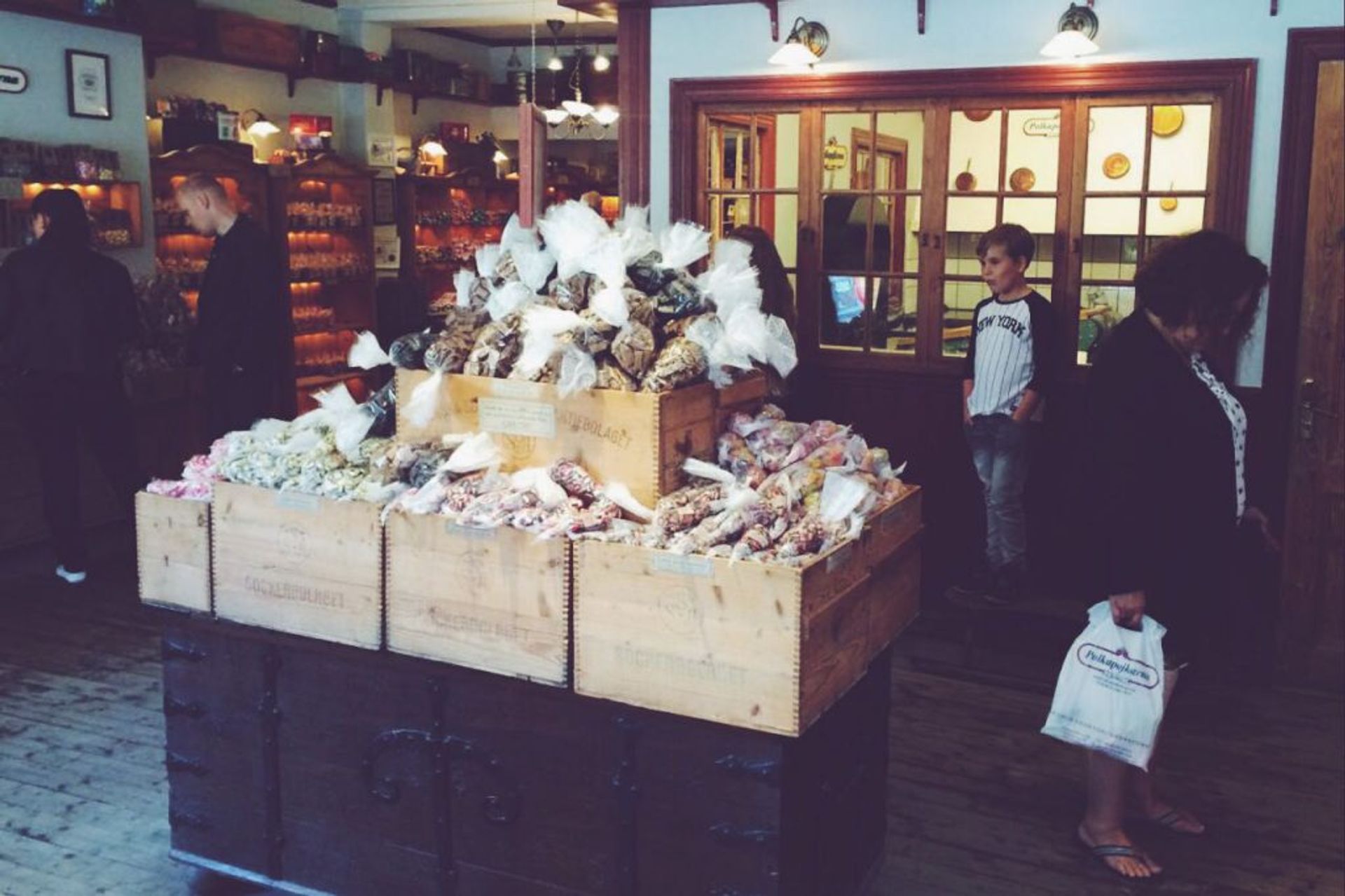 Storytime – Once upon a time, when candy canes were soon to see the light as Polkagrisar, Amalia Eriksson, an inhabitant of the little town of Gränna, started making candy sticks after her husband died tragically at a very young age. She kept the recipe secret, and was the only one in town to make the red and white swirly candy sticks that soon became a successful business, continued by her daughter after her death. All travellers on their way between Gothenburg and Stockholm would stop by the little shop in Gränna to get their supply of deliciousness. The recipe was shared later on, and it became a traditional candy for the women of Gränna to make.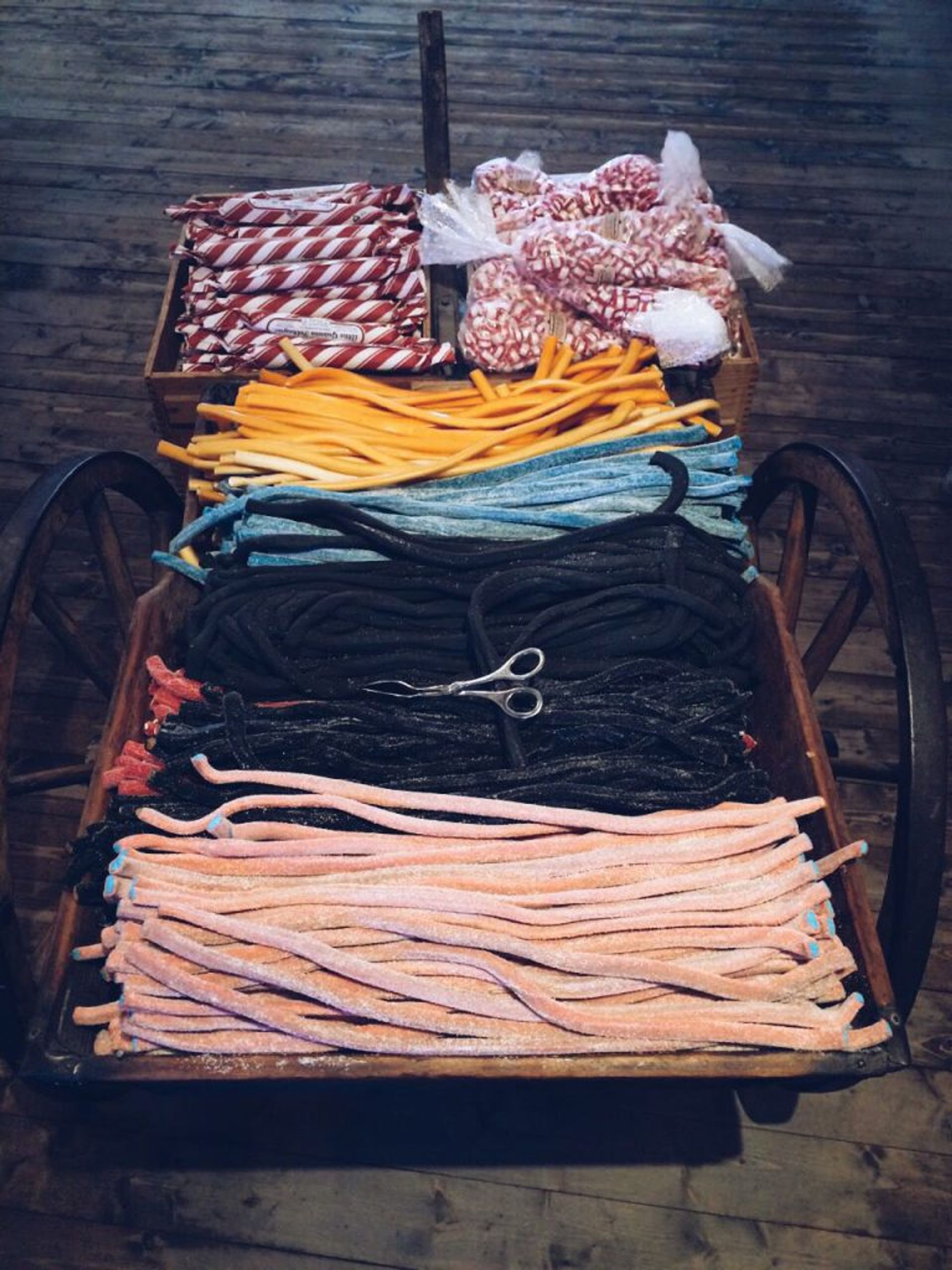 The Polkagris are the straight variant of the more familiar candy sticks shaped in a 'J', of Jesus. That is right, nowadays we actually hold them upside down! The story goes that when many Swedes moved to the United States, they took candy canes with them, where they were flipped around to hang them in the trees.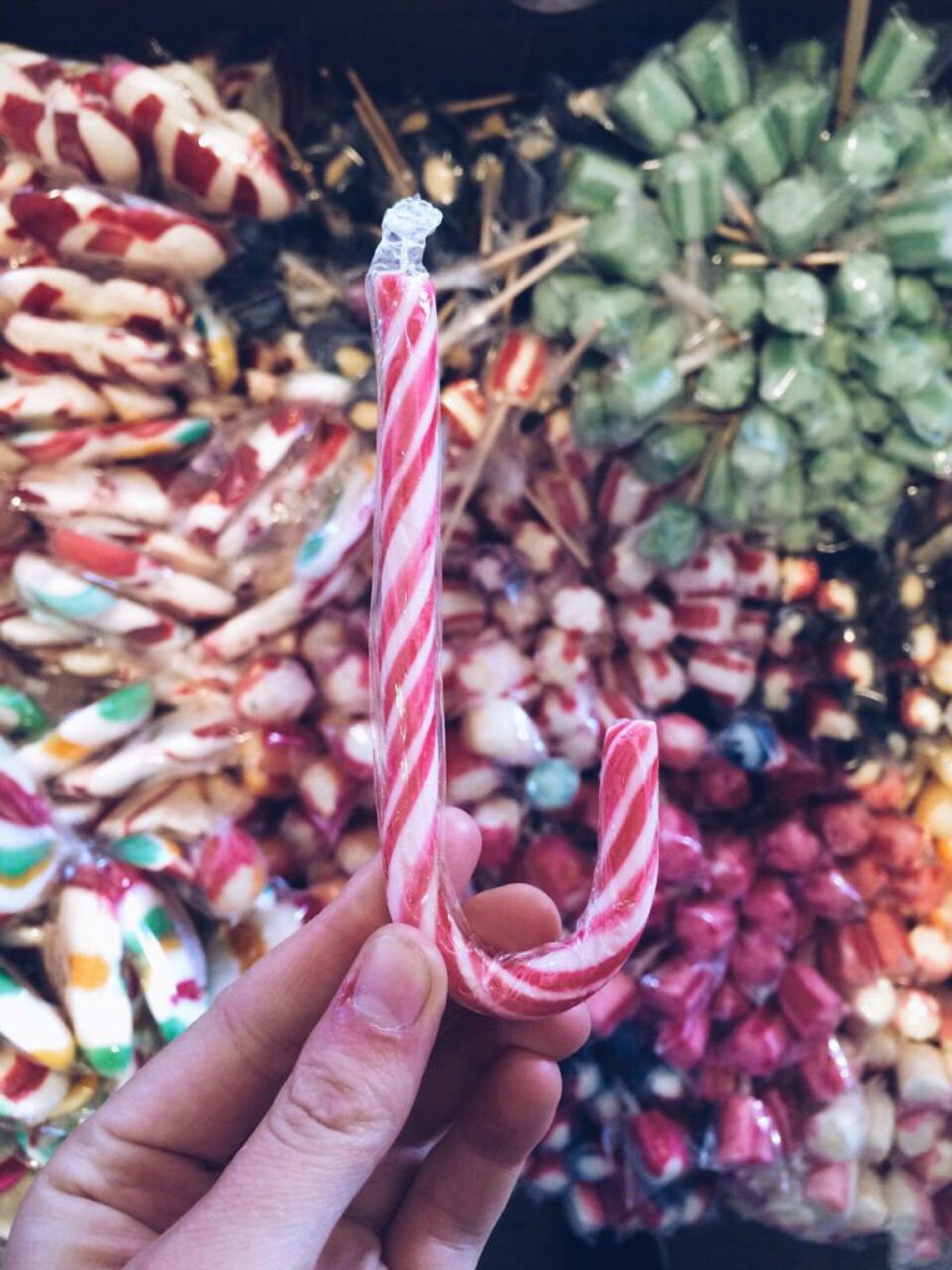 Nowadays, polkagris is still produced with the original recipe in the small town of Gränna, where you can go peak into the kitchen of the candy stores to see how they are made!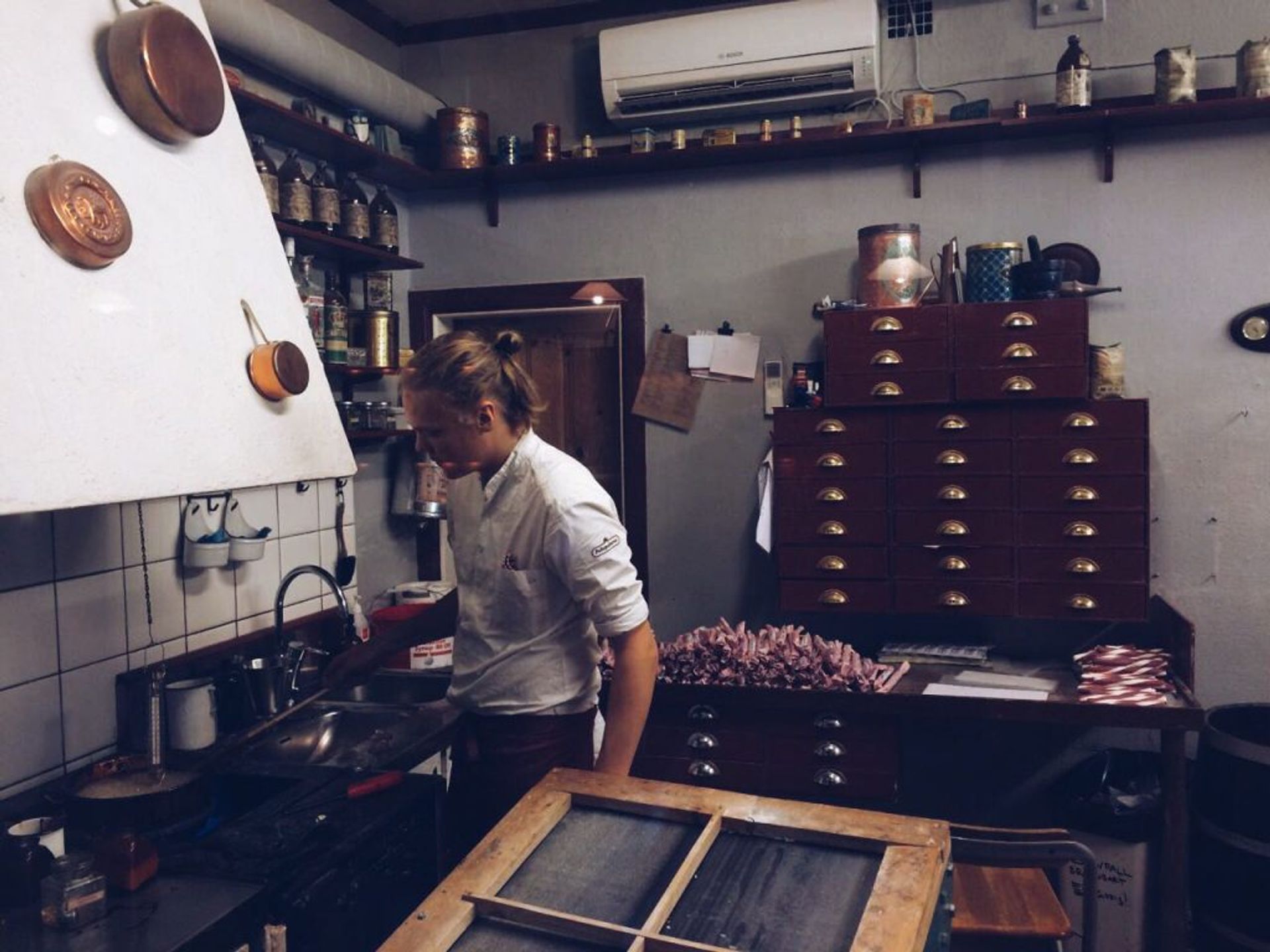 The "original" Polkagris is coloured red and white and tastes like peppermint. However, nowadays the Swedes get a little more funky with them, and you can get flavours as crazy as mojito, G&T, strawberry & champagne, bubblegum, …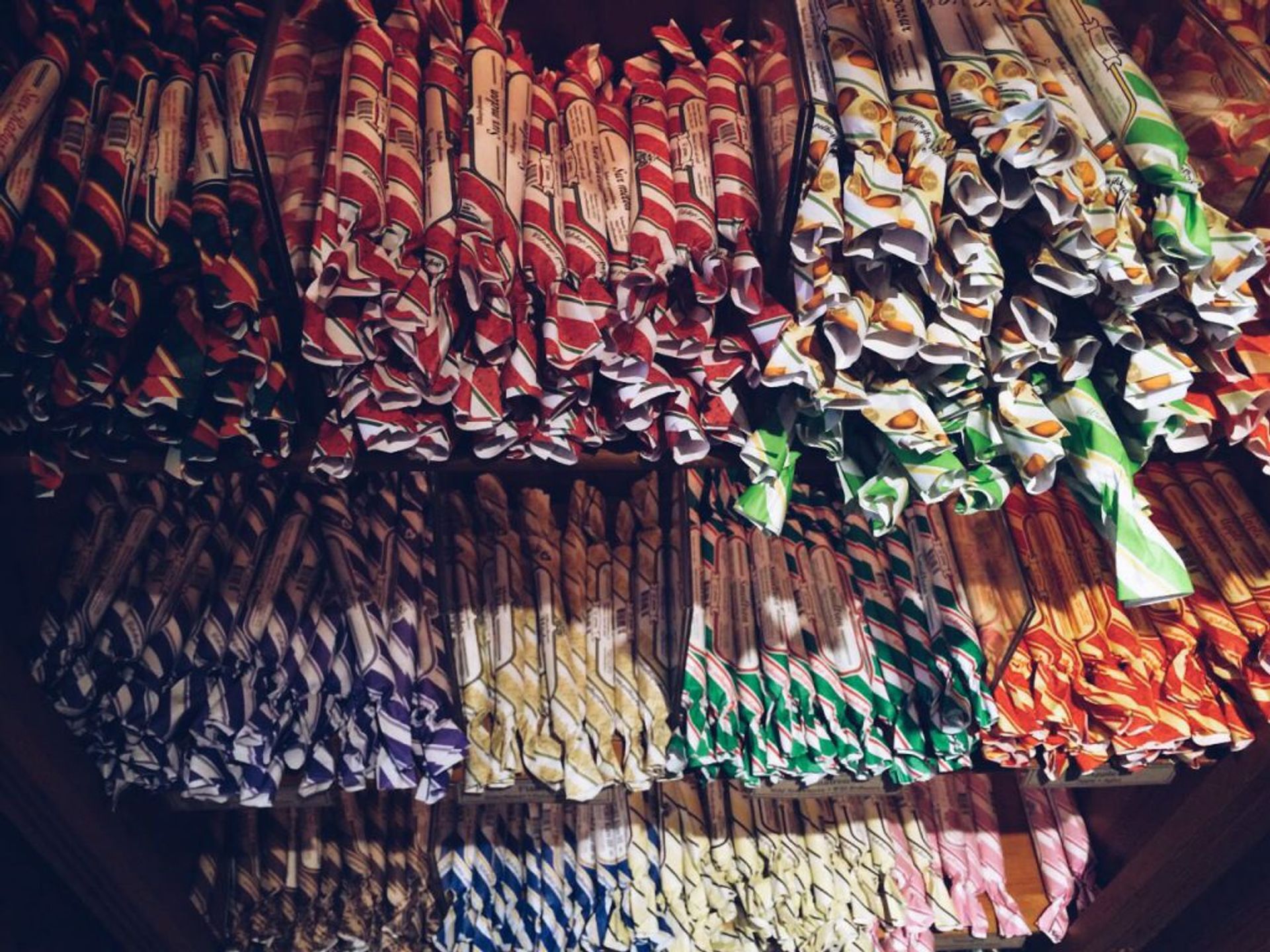 If you are around Gränna, be sure to stop in one of the many candy stores and let your eyes (and lips) feast!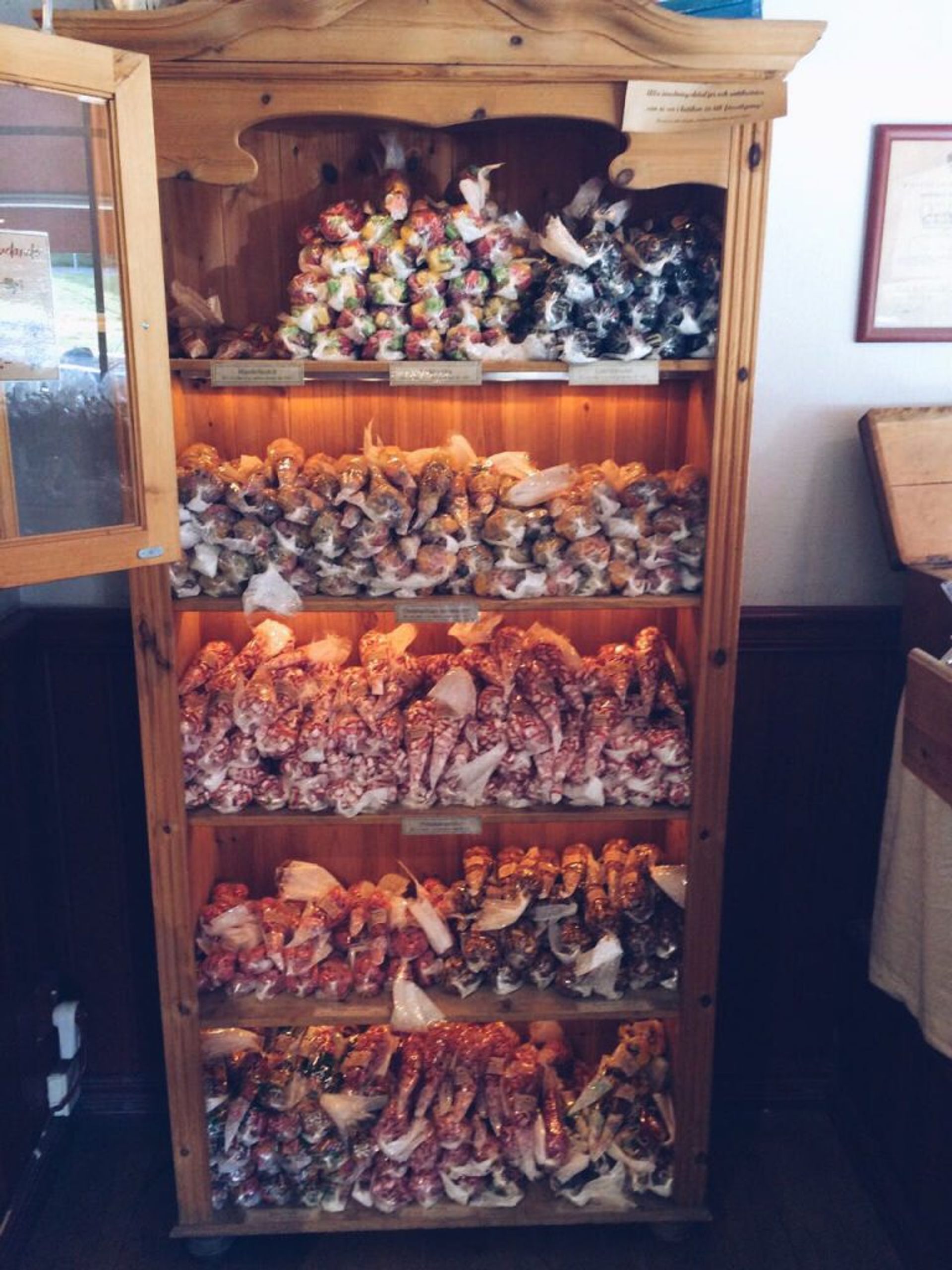 Puss och kram,
Elke
P.S: If you like to live these kinds of discoveries live with any of our bloggers, be sure to follow us on Snapchat!