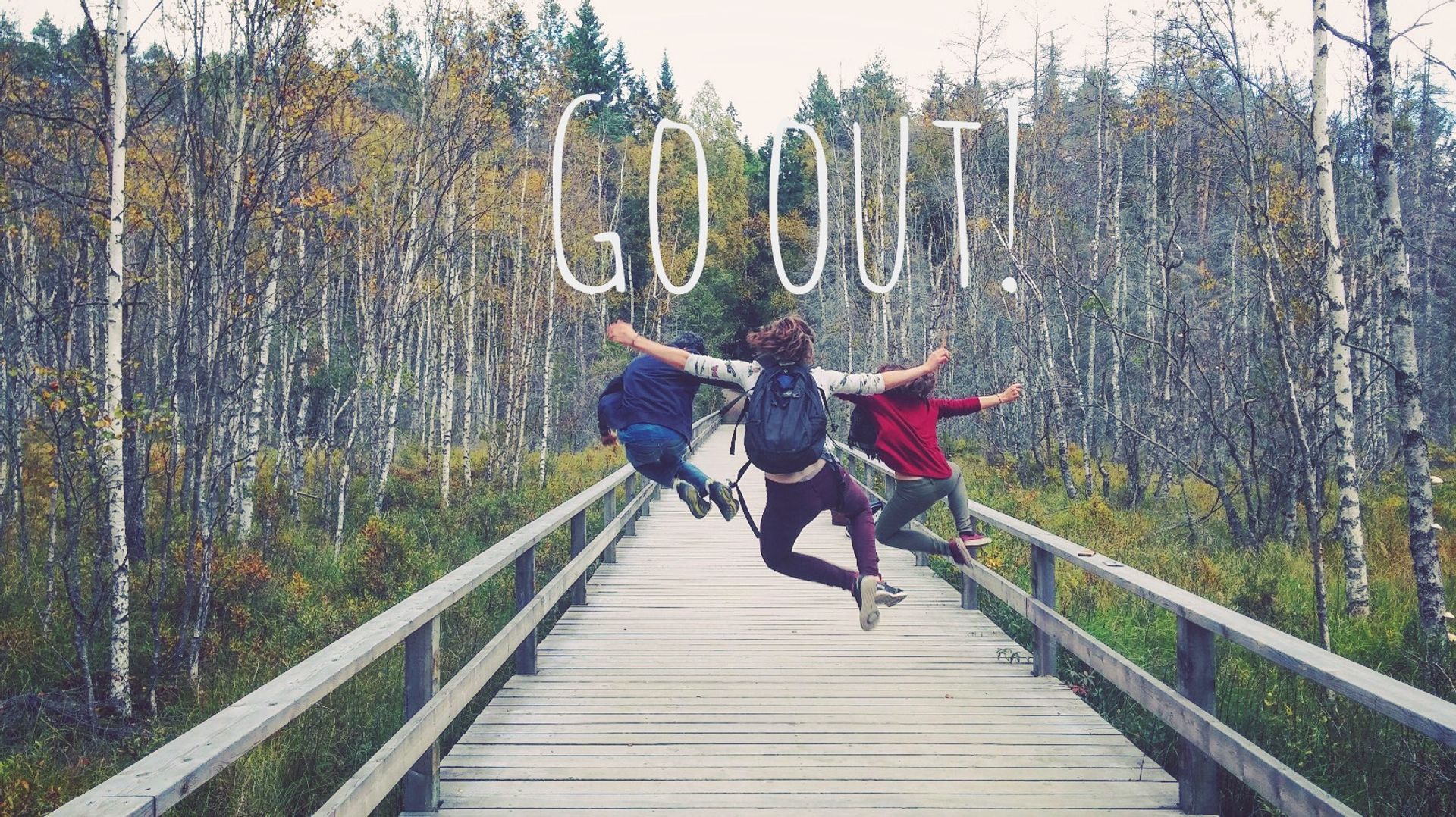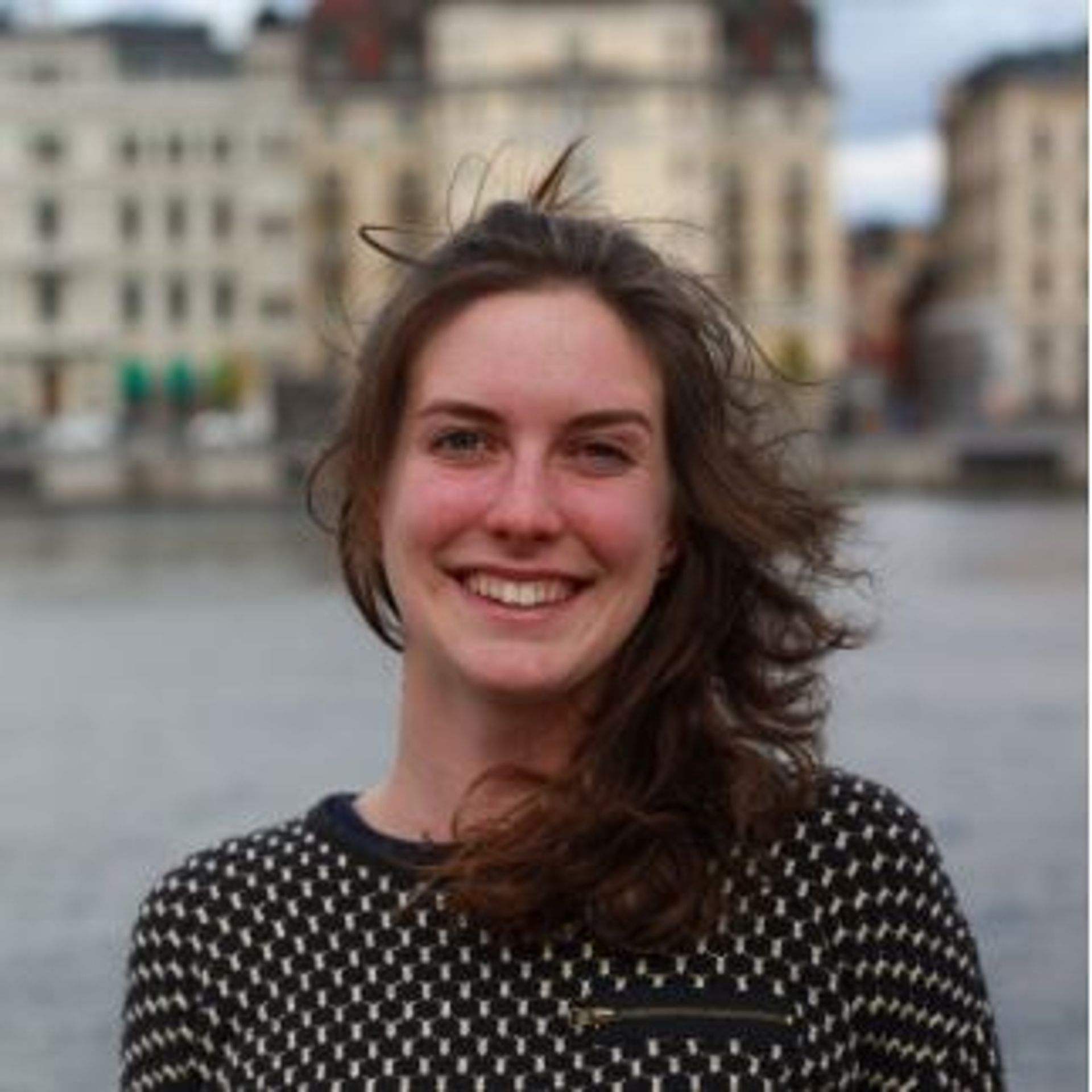 Written by Elke
14 Oct 2016
Today's episode in the series on the wild but kind Swedish human, the Homo Sverigus, is set in his/her second nature, … nature! In my personal quest for integration insights, I will venture on an expedition through Tyresta national park and provide you with 5 outdoor activities to do in the Swedish forest. 
No better place to go then Stockholm's closest national park, Tyresta, right down south. This is the ultimate place to spot the Homo Sverigus on a Sunday afternoon at the end of the summer, as it is perfectly reachable from the city centre by public transport in a respectable time. So off we go, deep into the woods!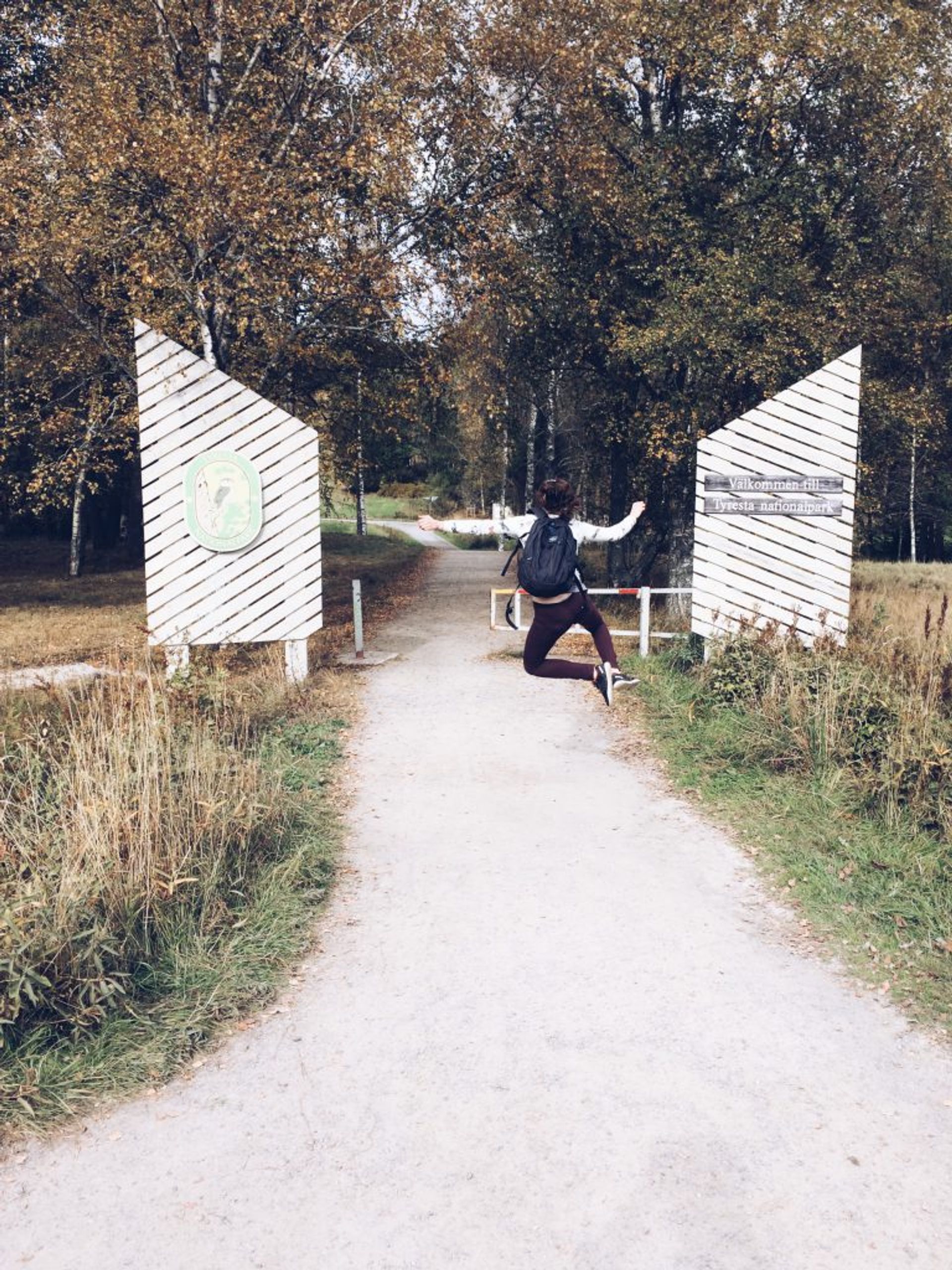 It doesn't take long to find the first traces of the Homo Sverigus. The smoke is still rising up from a neat fire pit, visibly regularly used.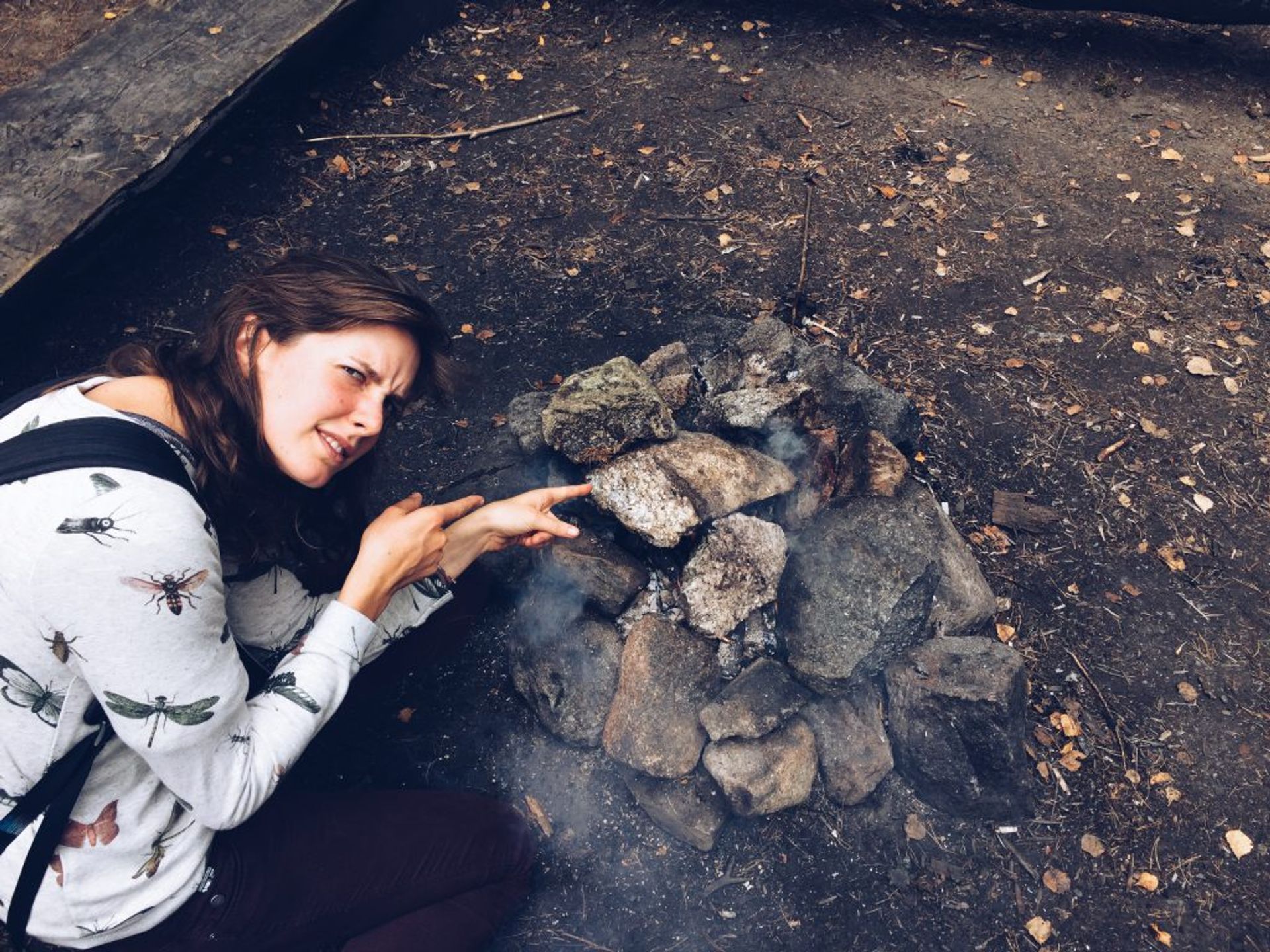 We then follow the strong smell of banana filled with chocolate, on a stick. Finally… between the branches of some pine trees I can see the first triumph of the day! Five brave campers in a row, deeply reconnecting with their basic instincts and biting their tongues while pushing a stick through a banana scavenged in the supermarket earlier that day.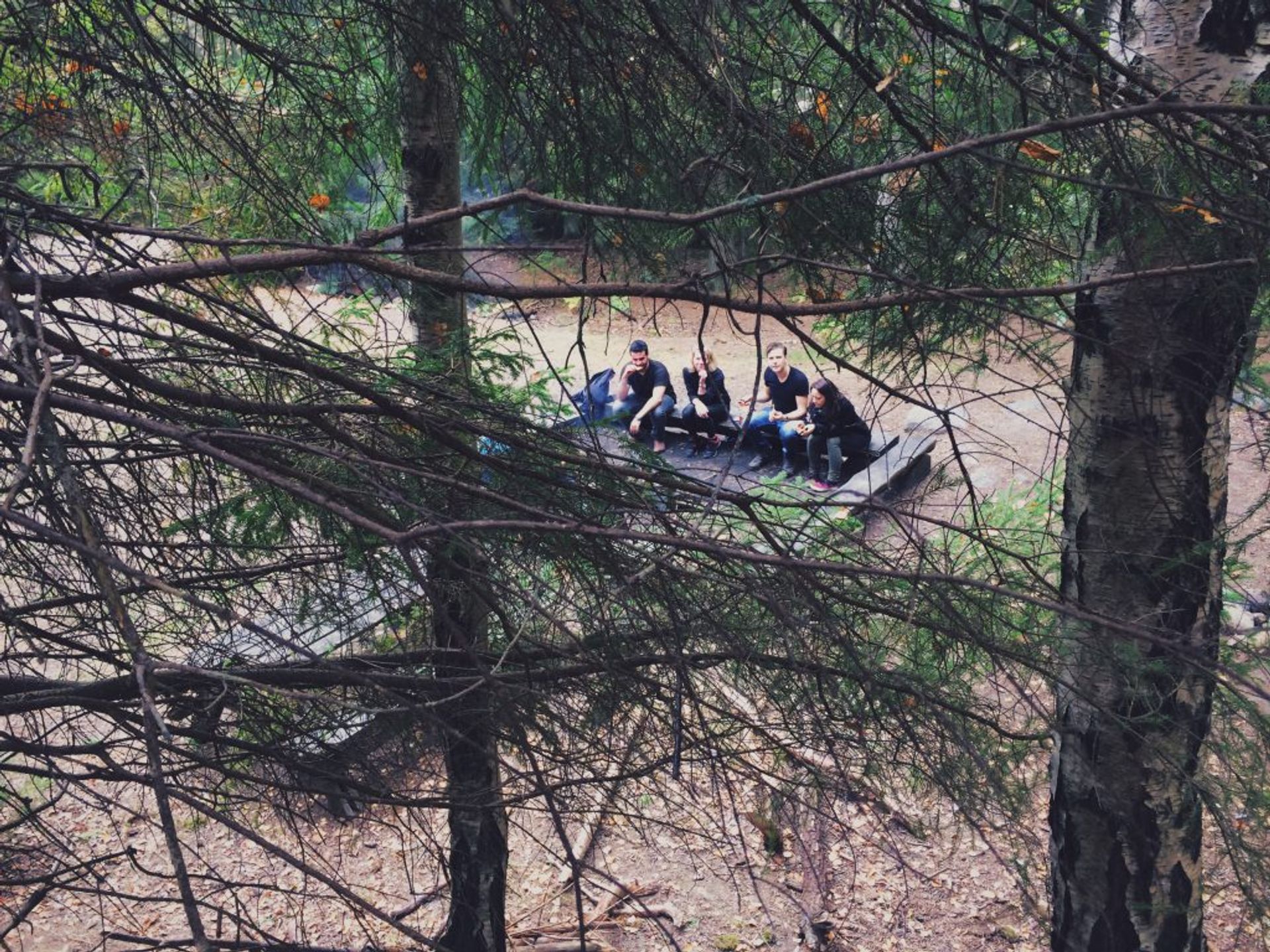 You and I are a tiny bit disappointed when we take a better look, only to find that the campers are part of our very own expedition squad, better known as the Homo Belgius, Nederlandius & Indius. No giving up just yet! The winding roads are promising, as around any corner a Swede can be hidden.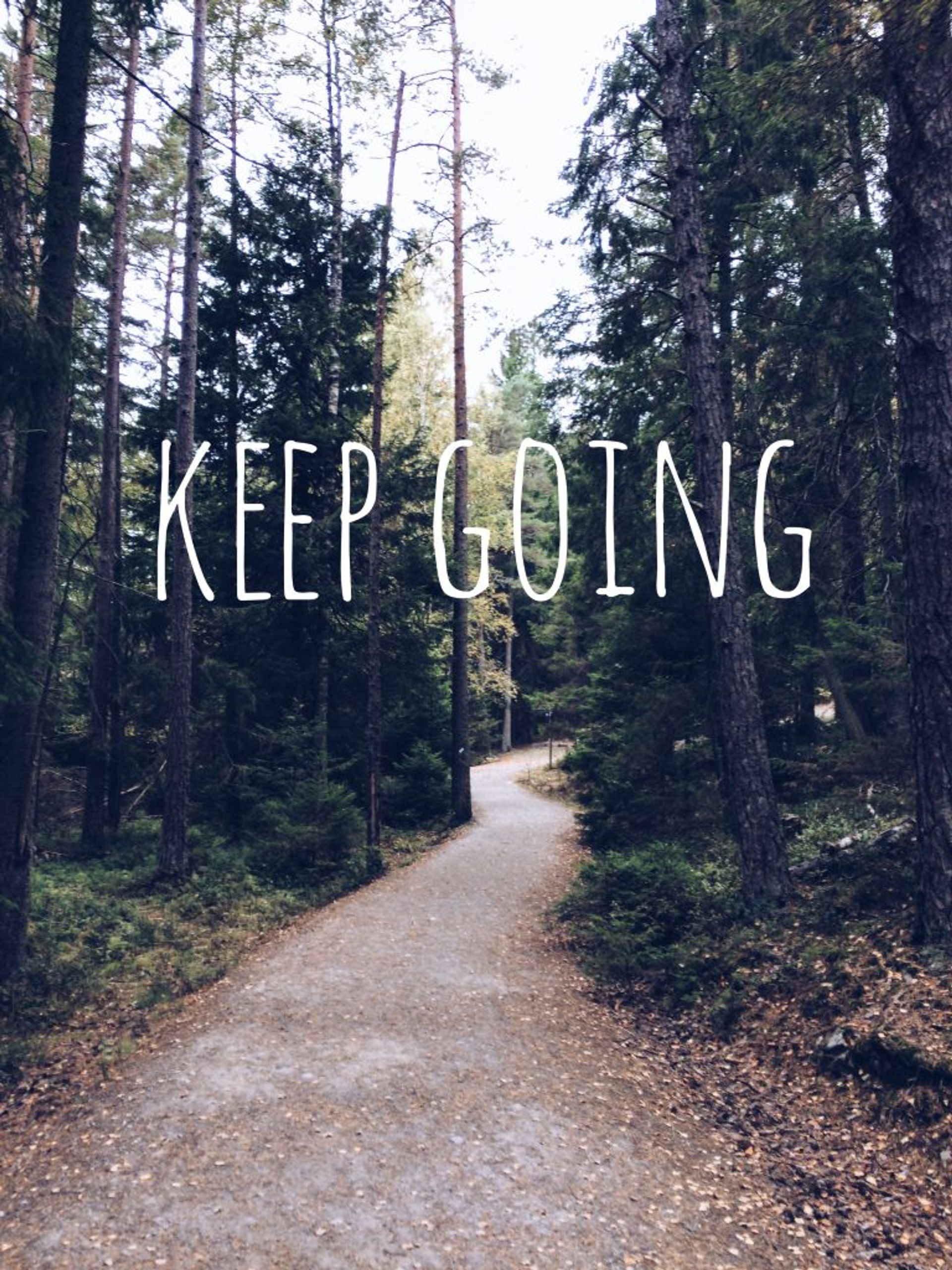 Finally, we arrive on the highway of power walking Swedes marching on the clear cut paths through the wild, wild forest. For the next few hours we will observe them carefully and document what they do and what gear they use.
1. Foraging
In the Swedish woods you can get so much food, for free! The most popular items in the end of Summer and the beginning of Spring are definitely the lingonberries and blueberries. (Check out my delicious movie on lingonberry pie, all the way from forest to fork!)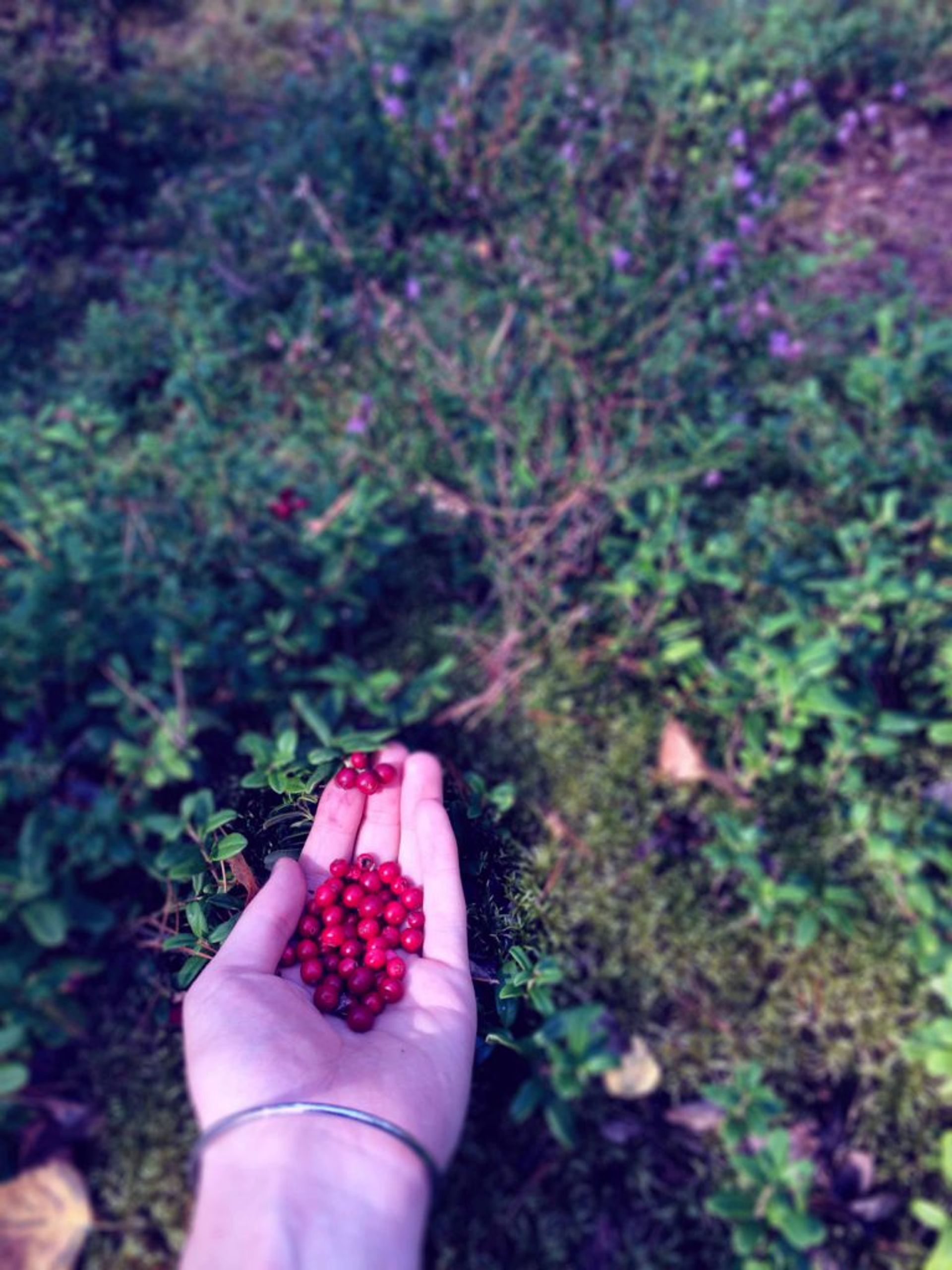 Mushrooms are another delight that you can find if you make the effort to get up early. That's right, if you come later in the day the chances are much lower of finding eatables, because the other Swedes have already done their round of foraging. Many Swedes also have incredible knowledge on what mushrooms you can eat, because you can't just go picking out the pretty ones! The gnomes will thank you for it 🙂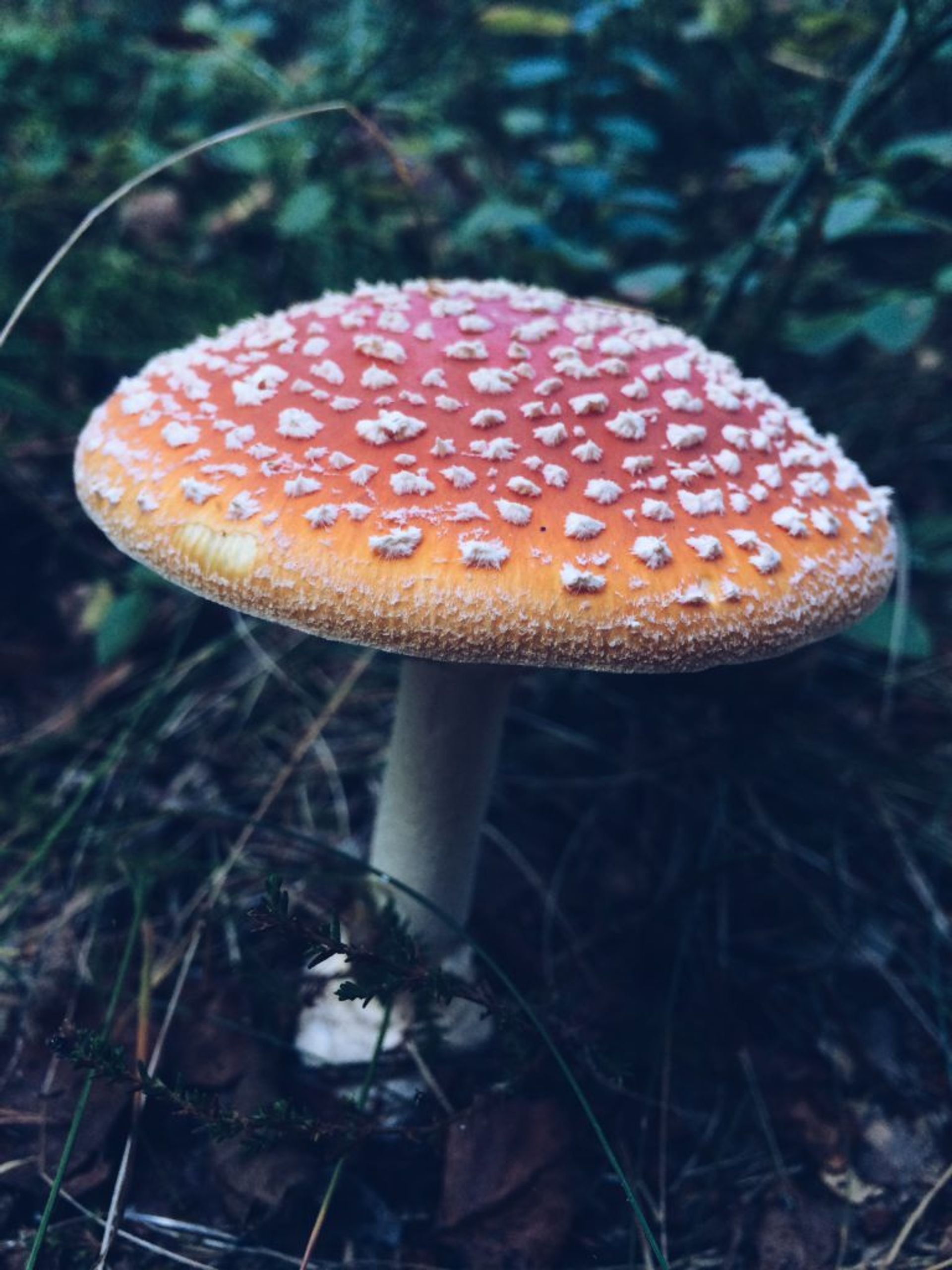 What to bring?
A bag or box for all the wild food
A knowledgable Swede or book on edible mushrooms
2. Take pictures
Of course the modern human brings its digital memory to nature. There is no better way to get through the 5 next days at school or at work then staring at your Instagram posts. Just make sure, you don't end up like this: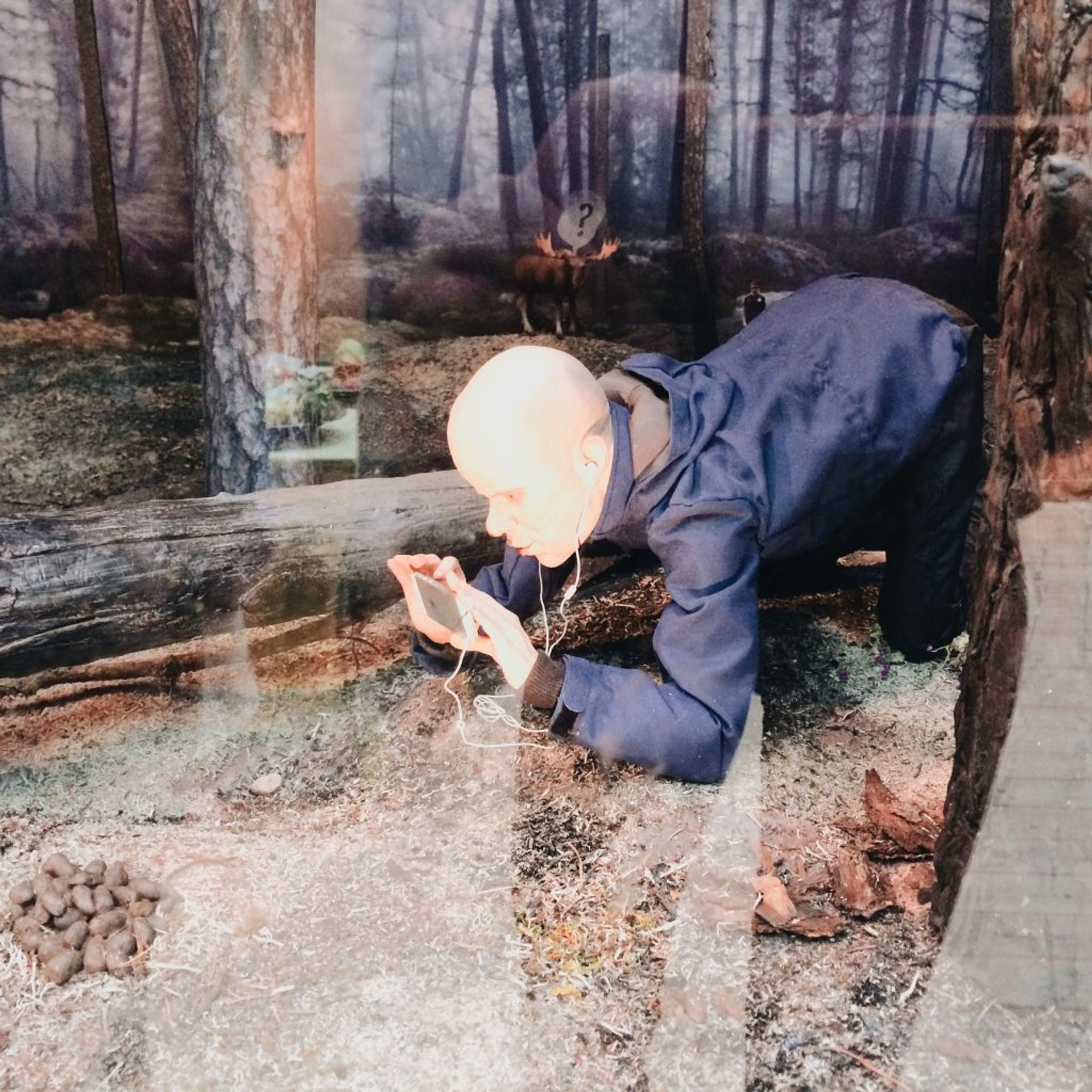 Aaaaah, Swedes make me chuckle.
What to bring?
Your smartphone with camera
The real deal; a DSLR
3. Make a campfire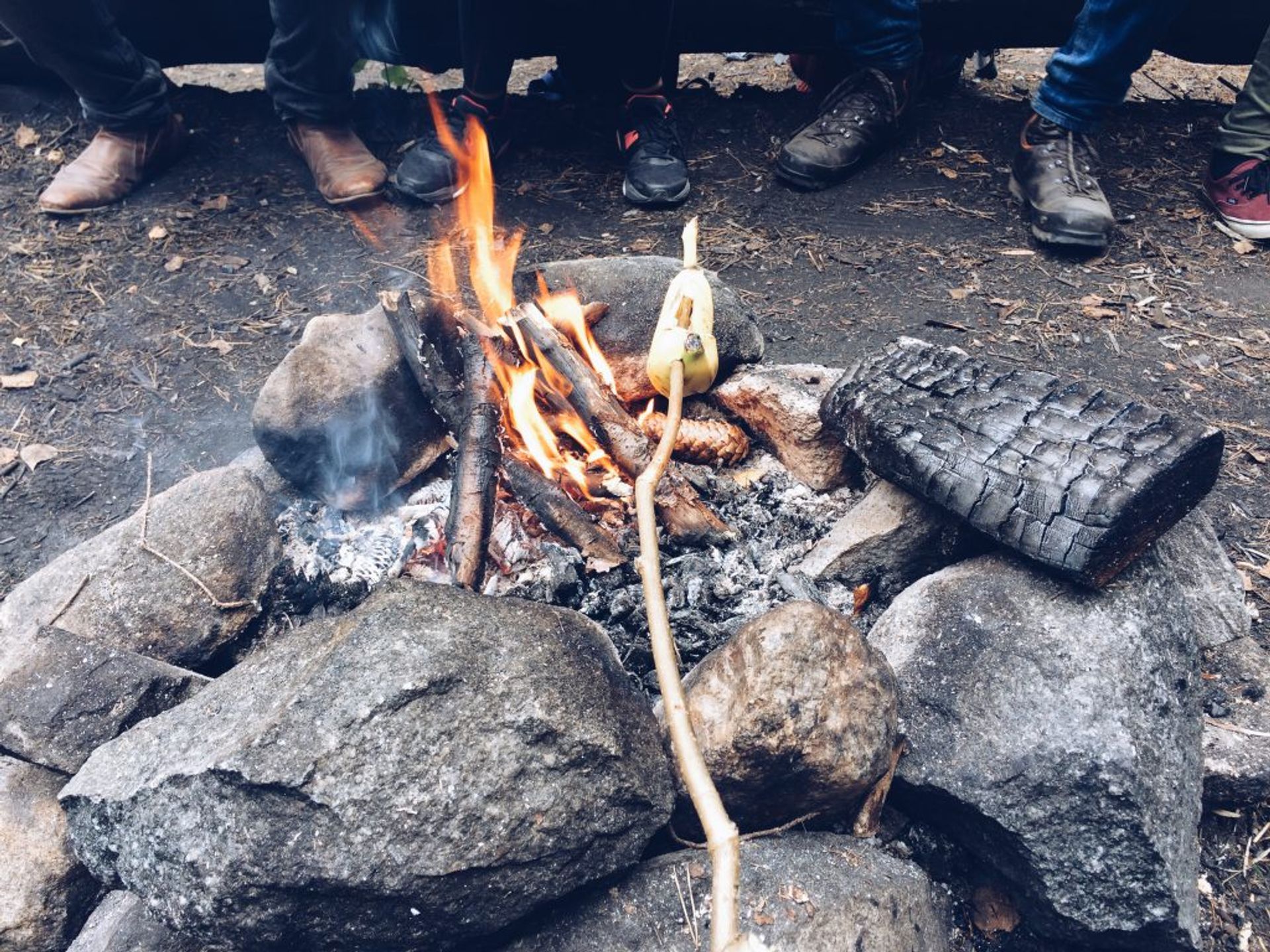 What to bring?
Fire starters
Any food that suits a campfire (but empirical evidence suggests banana's and chocolate work great)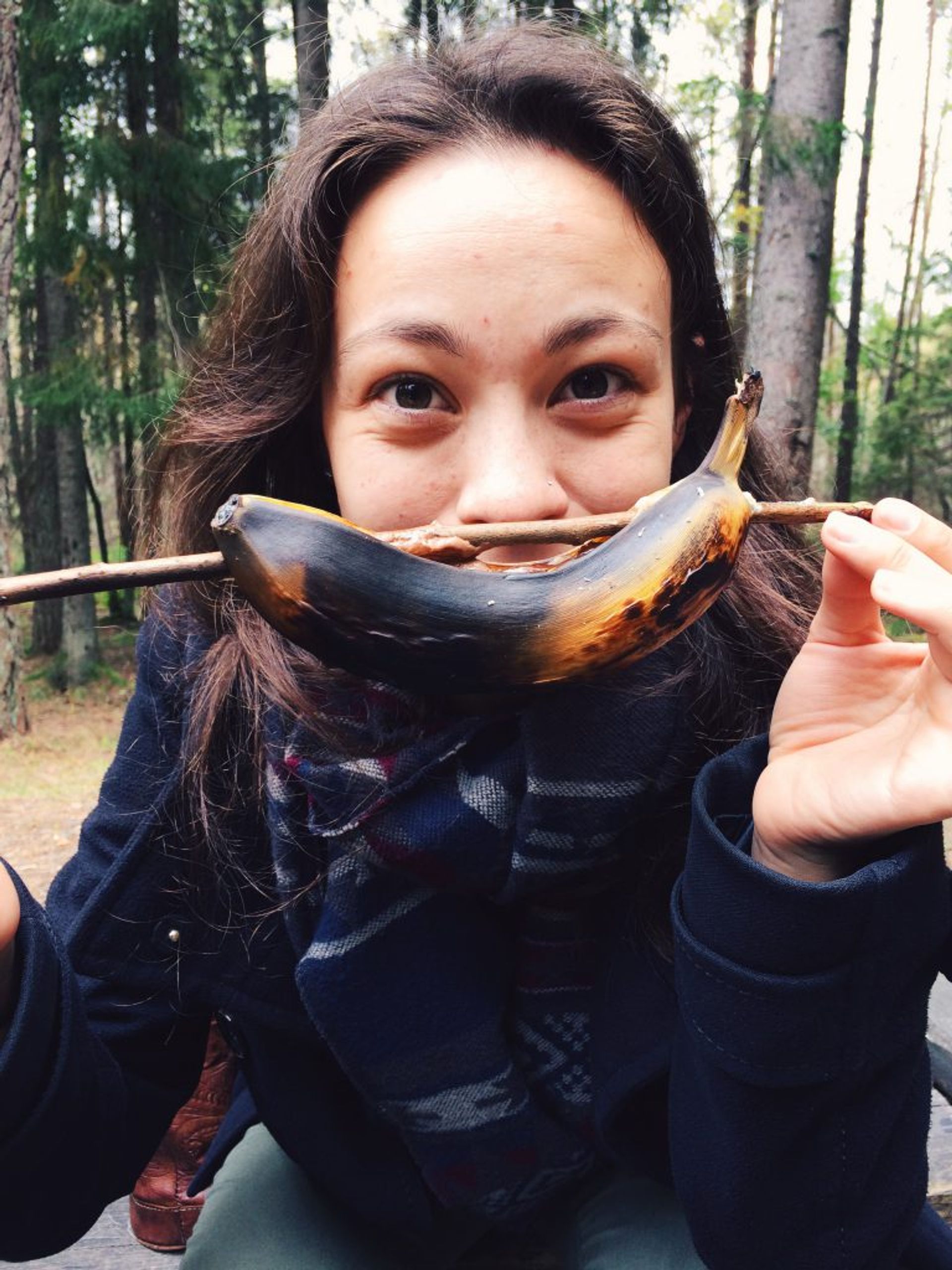 4. Walk it out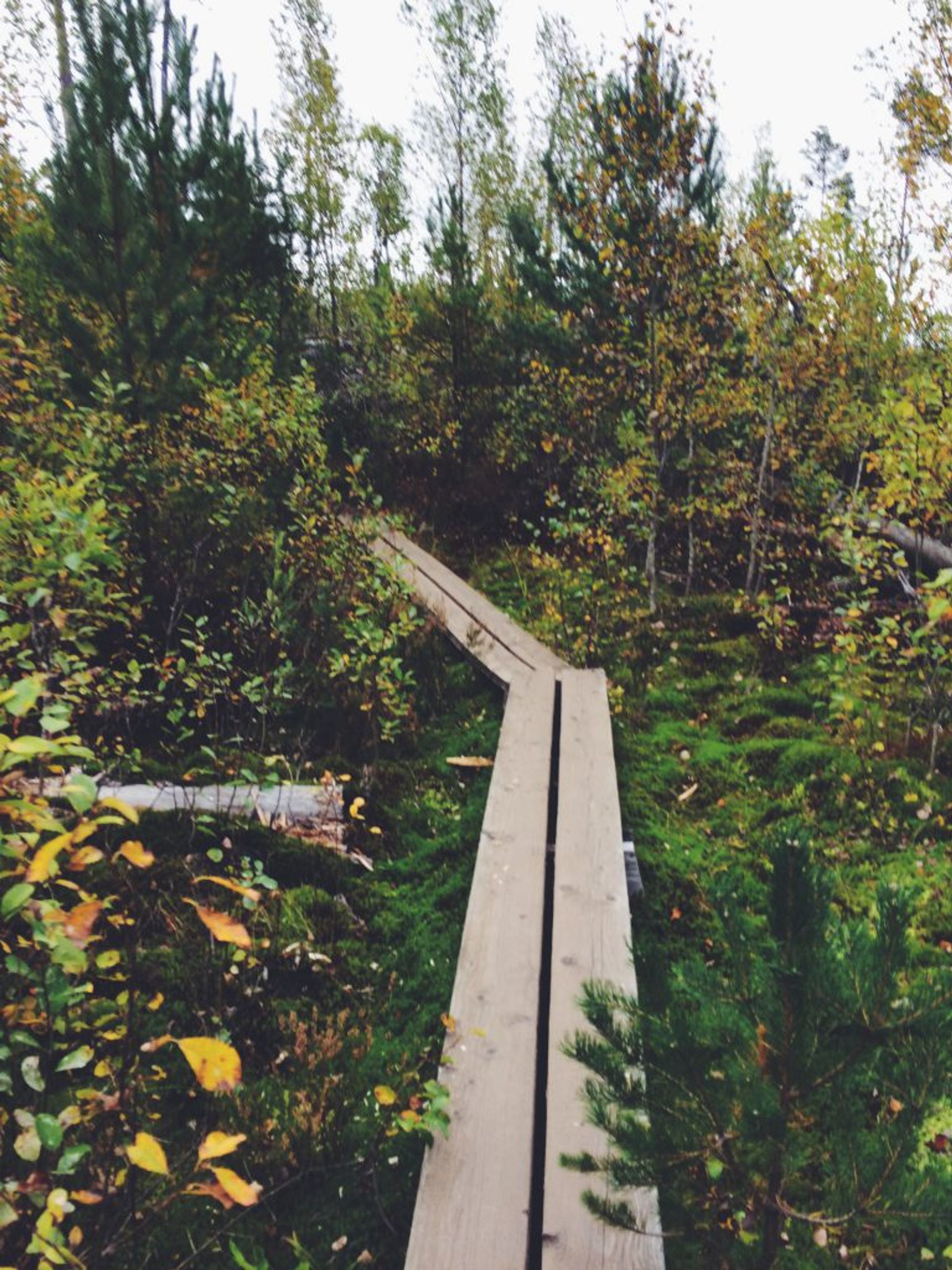 The national parks are really comfortable and easy to walk, some tracks are even wheelchair friendly! In most places you will find wooden planks, bridges or gravel marking your path. And on the more adventurous trails over the rocks and through the trees there are painted stripes alongside the path to guide you, so as long as you keep your eyes open you will not get lost. (Says a lot, coming from me)
Bring:
Raincoat & sunscreen, because you literally never know.
Your super cute babies if you have any, wrapped in big puffy coats.
A good conversation partner.
Your sporty, yet sort of sexy hiking clothes. As long as you fit on the cover of a #wanderlust YouTube track, you got this. Here's some inspiration to get you started:
5. Take a rest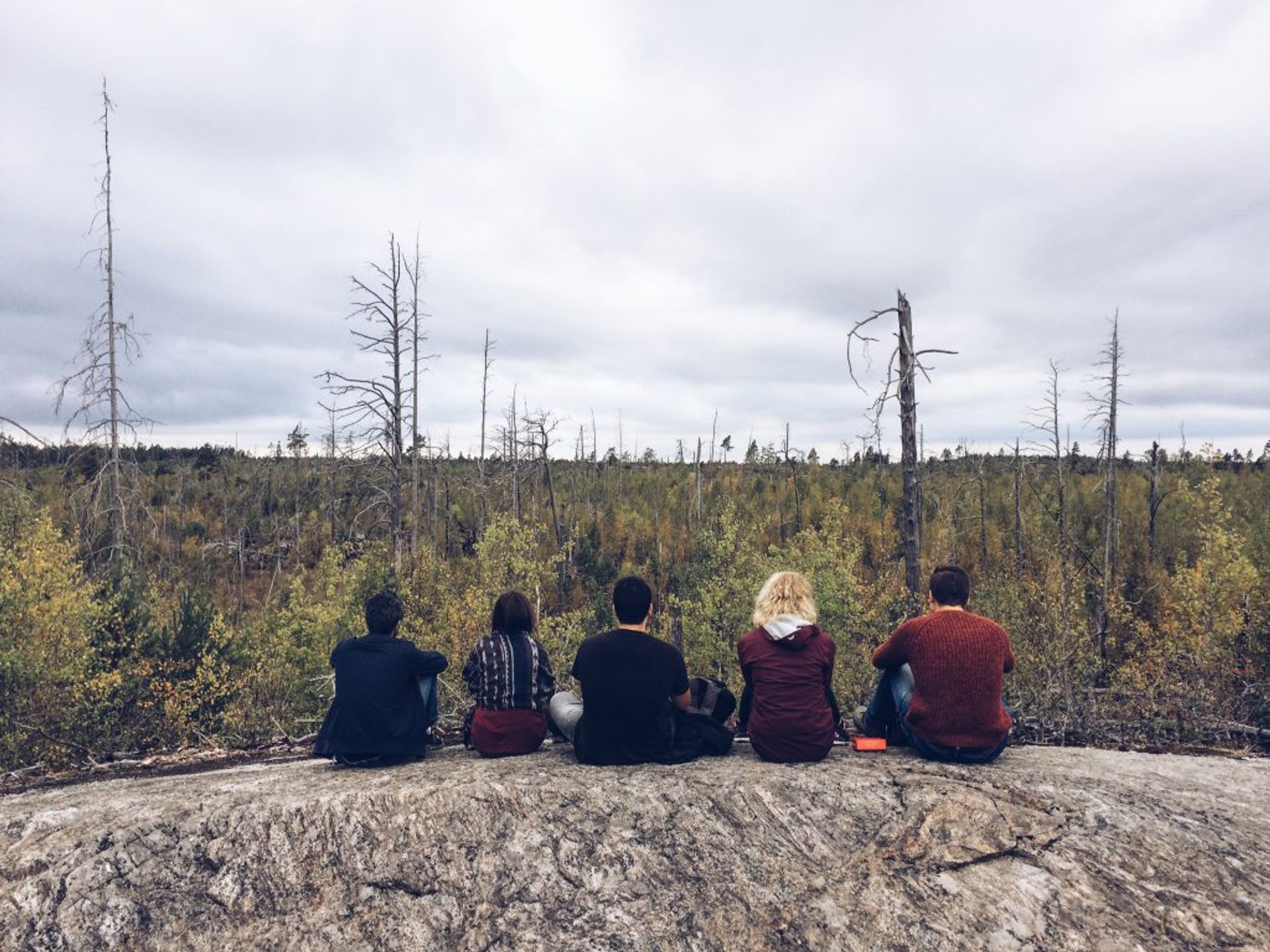 Find a good spot a little higher up where you can watch the birds fly by, the fish jump up and listen to the trees swing dancing in the wind.
What to bring?
Your work/study stress, to dispose of at any tree in the forest. Between the bites of all our CO2, they gladly leave some room for all our worries. Trees are awesome!
Swimsuit for daredevils
Any season works great, in fact you should go once in every season of the year. In Sweden there are four, and the transformation in the landscape is huge each time. Winter is all white with snow covering the frozen lakes and the bare trees, Spring is sunny but chilly and everything feels fresh, Summer is warm and perfect for dips in the lake. However, I definitely love Autumn the most. When the leaves start to bleed it's like you walked straight into a big painting with so many colours you never knew existed outside of an instagram filter.