Last weekend me and my friends embarked on a real (booze) cruise to Tallinn. This is a very common expression on the Baltic Sea. Since alcohol is so expensive on the main land, people often embark on the cruises just to buy loads of alcohol in the the duty free shop on the boat. And the cruise itself is fairly cheap, depending on what cabin type you go for. Plus, you get to spend some time in Helsinki, Tallinn or another city in the Baltic Sea!
We obviously had the cheapest formula, no windows and Ikea foldable furniture at its best! But as we just finished our last course, the overjoy of that moment made us content with any seat that was not behind our desk in front of a laptop.We kicked the party off with a huge foodfest, my first boat picknick can go off the bucket list!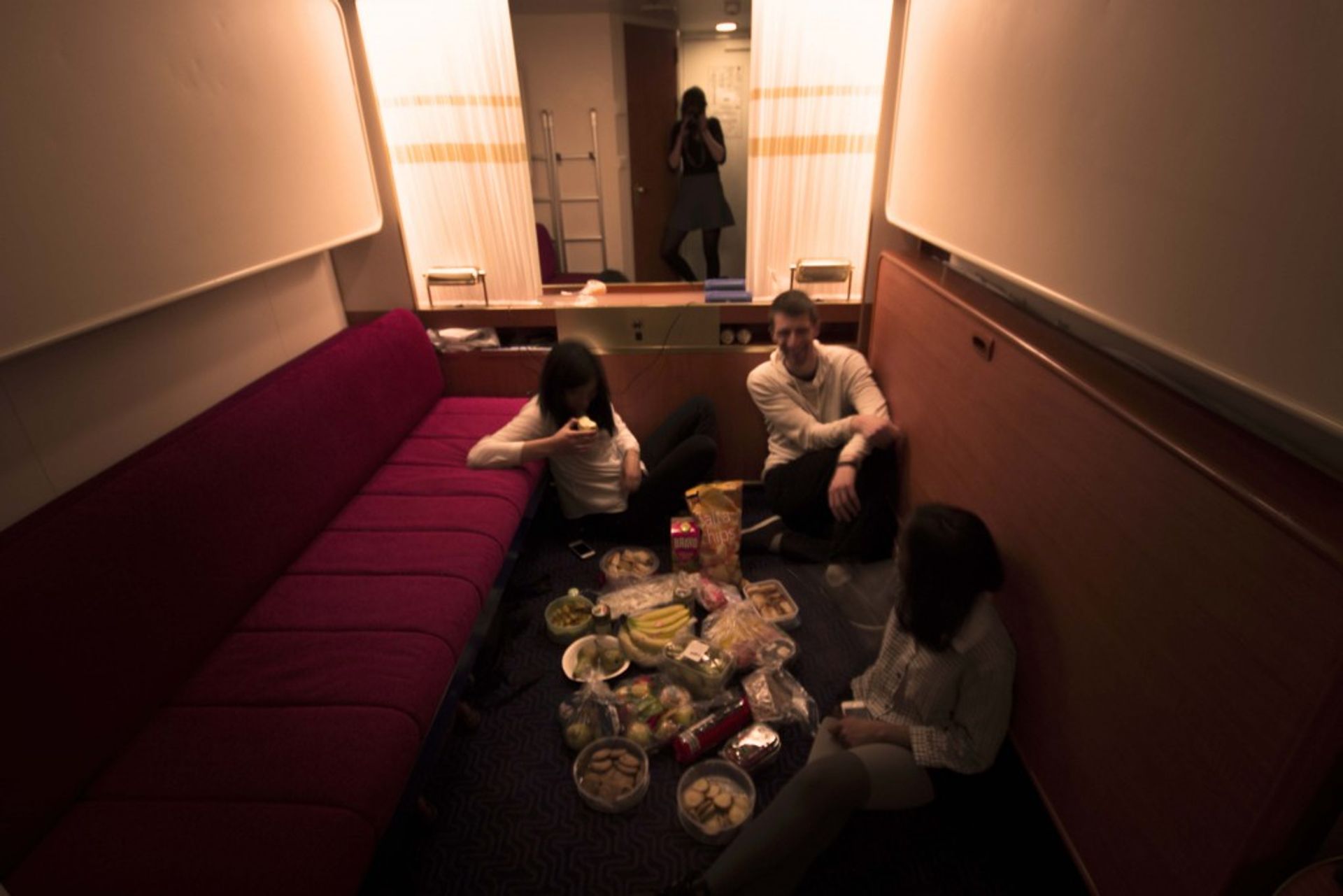 Swedes and Estonians couldn't be much further apart, but on this boat all world's collide. In the boat disco. The dance-off taking place there guarantees entertainment for hours. A Swedish grandpa hitting it off with an Estonian elderly lady, their grandchildren battling another squad, men and women having a little get-a-way from their usual routine (/partner), all black hipsters surfing on the sound waves of the quite-surprisingly-good live-band, … a feast for your eyes. And I haven't even started about the interior of this boat. It's all shimmer and shine, if that tickles your fancy!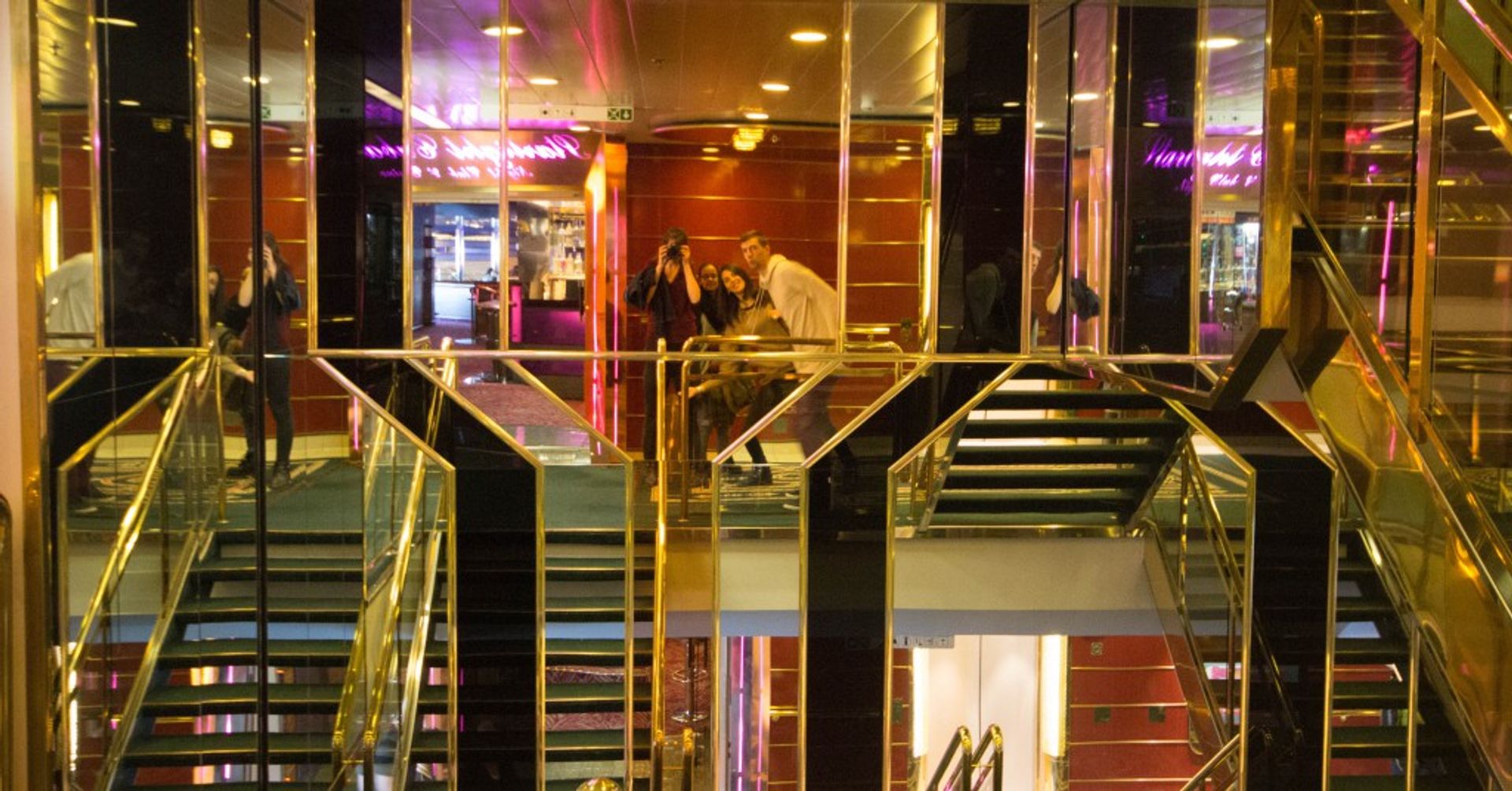 We had a little hop on the dance floor ourselves, after a good look in the juice section of the duty free if you know what I mean. It's all about blending in right?
I have to say this is the coolest way of travelling I've ever had – you have a blast, go to bed and when you wake up you are on the other side of the Baltic Sea! Maybe it also had to do with pancakes Juju made for breakfast, wise men-tactics for travelling with three girls I can tell you that.
We then had exactly eight hours to explore the city of Tallinn. Sounds like a challenge, if it weren't for the fact that Tallinn is tiny and you can actually walk the whole centre in this time period!
So off we went.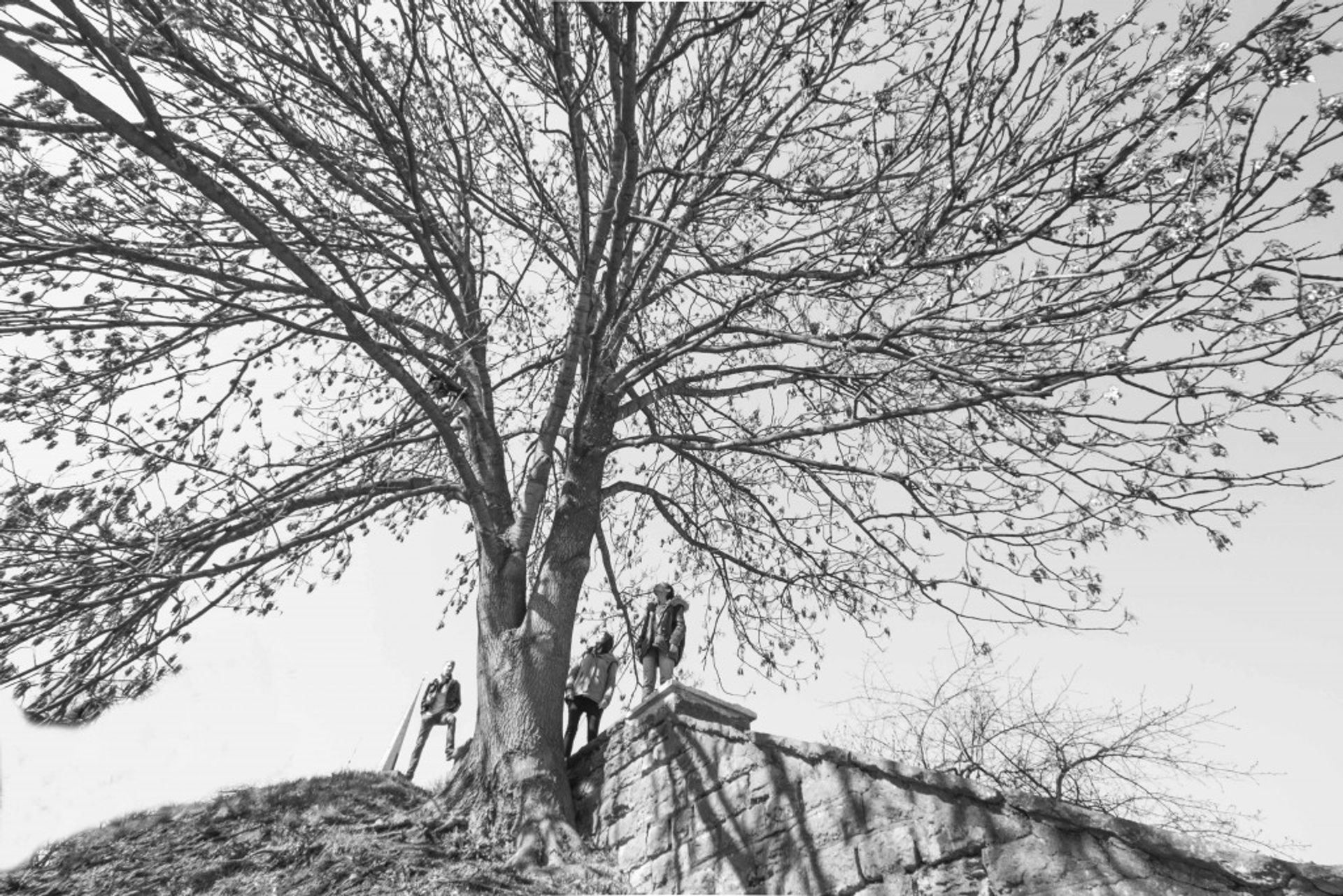 Basically all buildings in the Old Town look like sugar pies. Pastel coloured majestic houses with swirly towers as you go up comfort each other tightly around the small cobble stone roads. (Be ware, no high heels aloud!)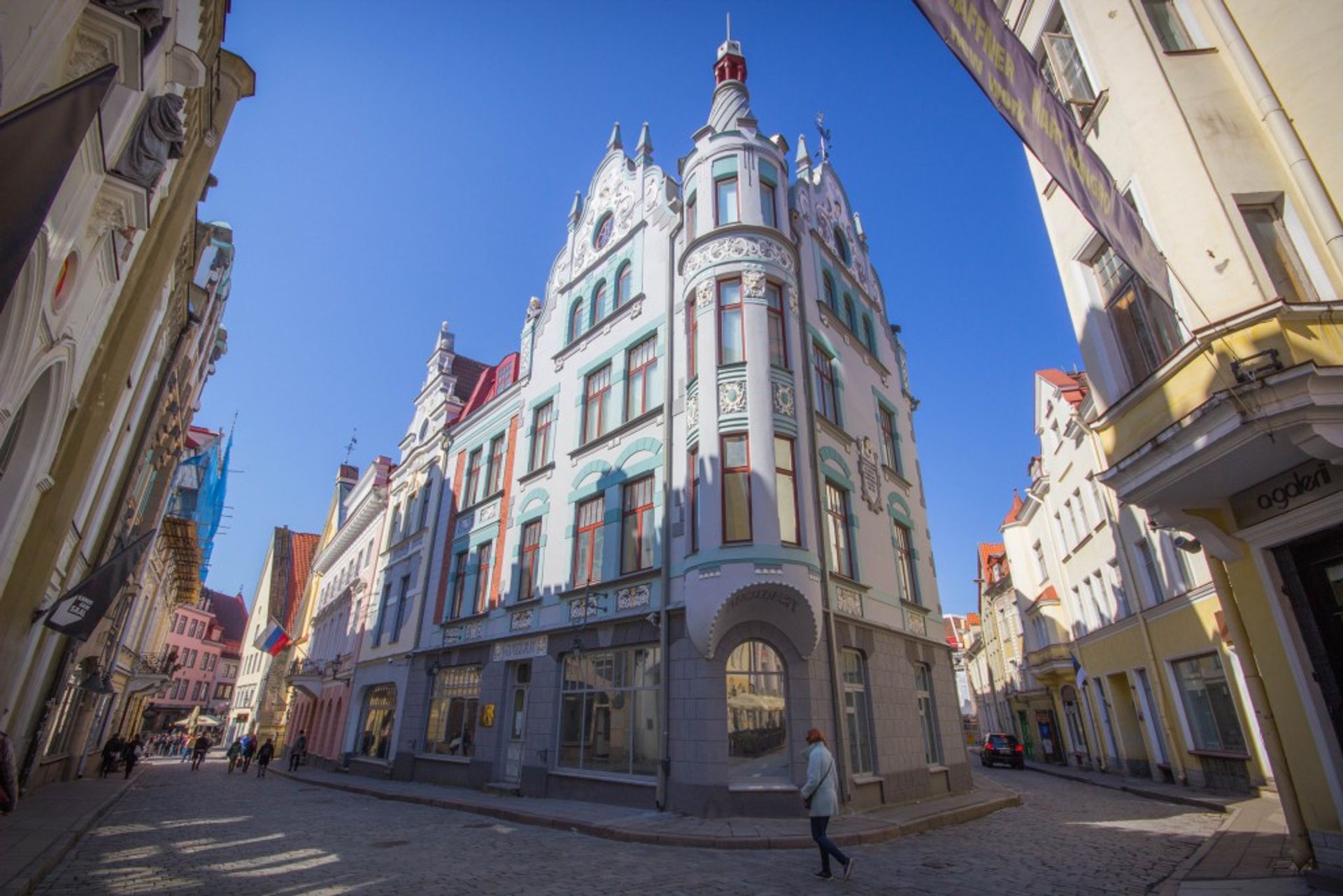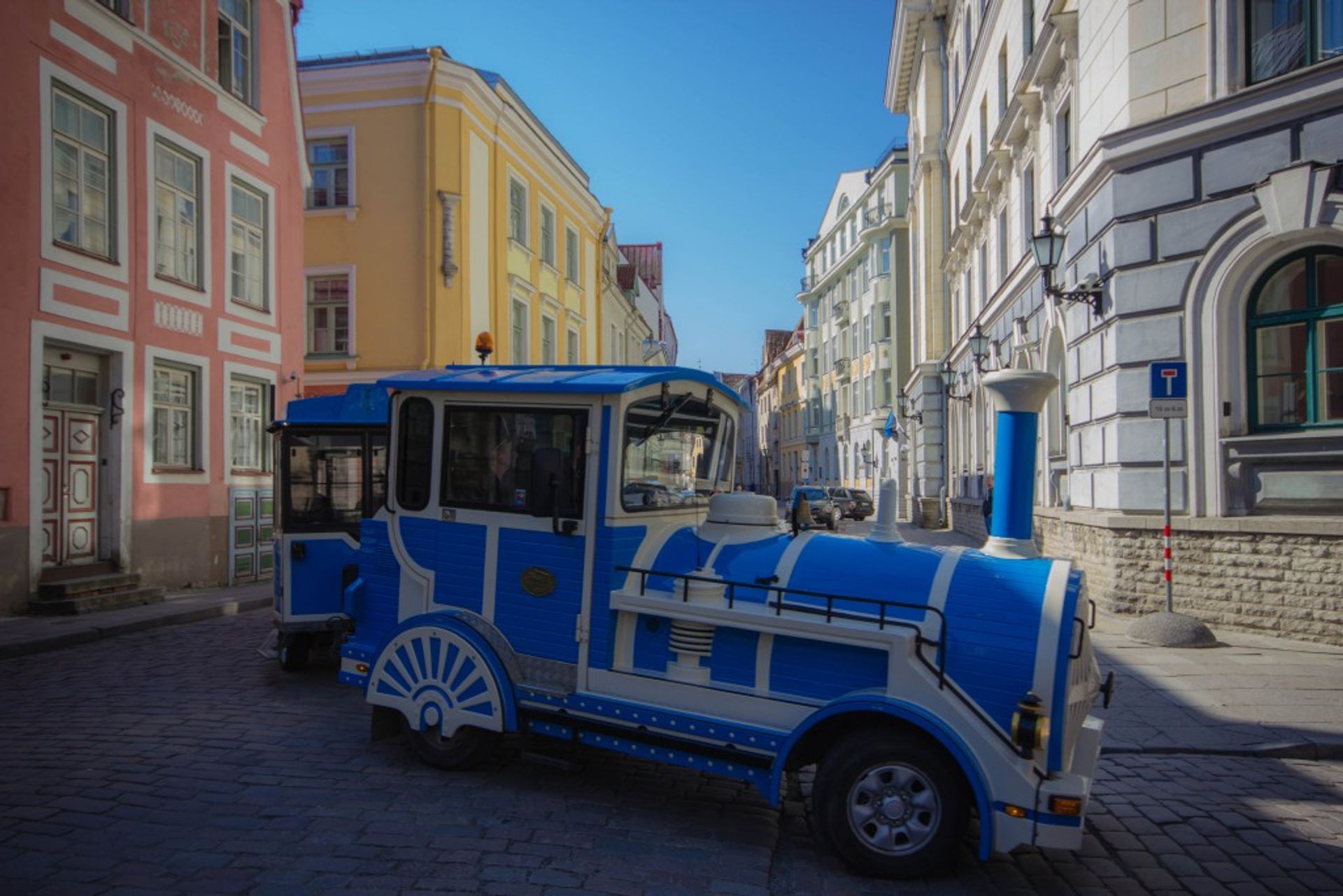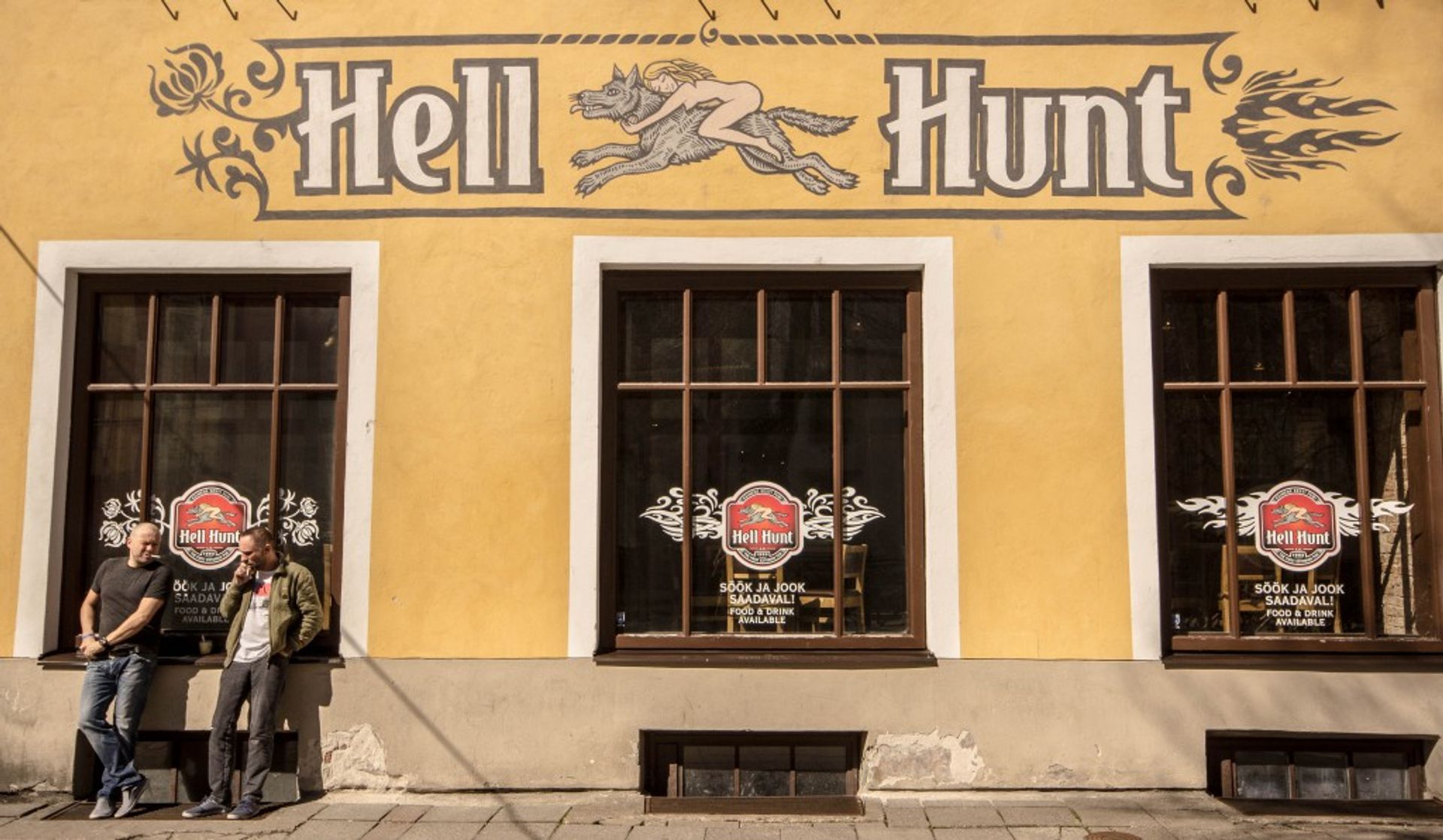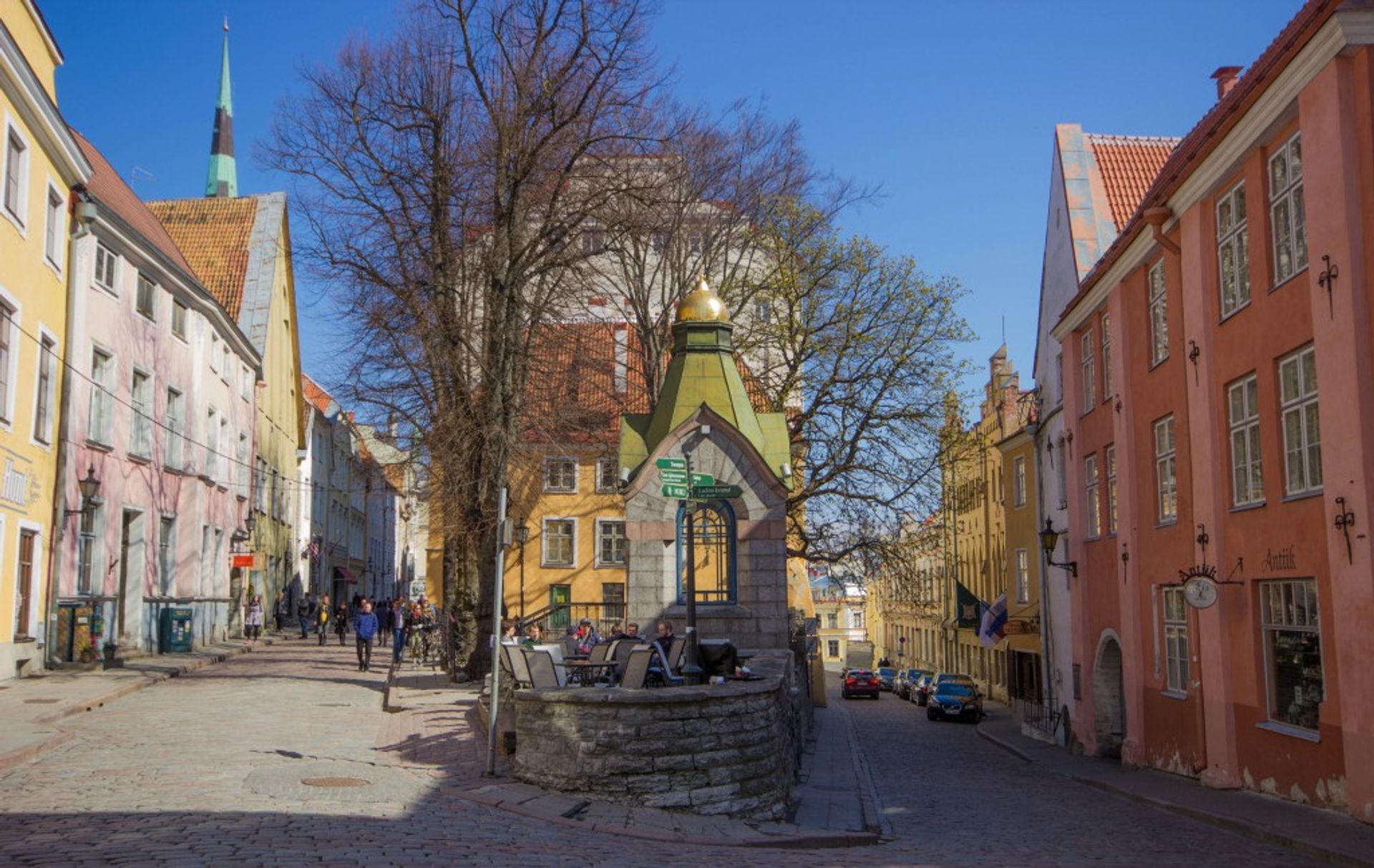 Tallinn is a place where medieval and modern influences blend together. There are so many streets and corners to discover as you make your way up to the hill that gives for a spectacular view, topped with some photogenic birds.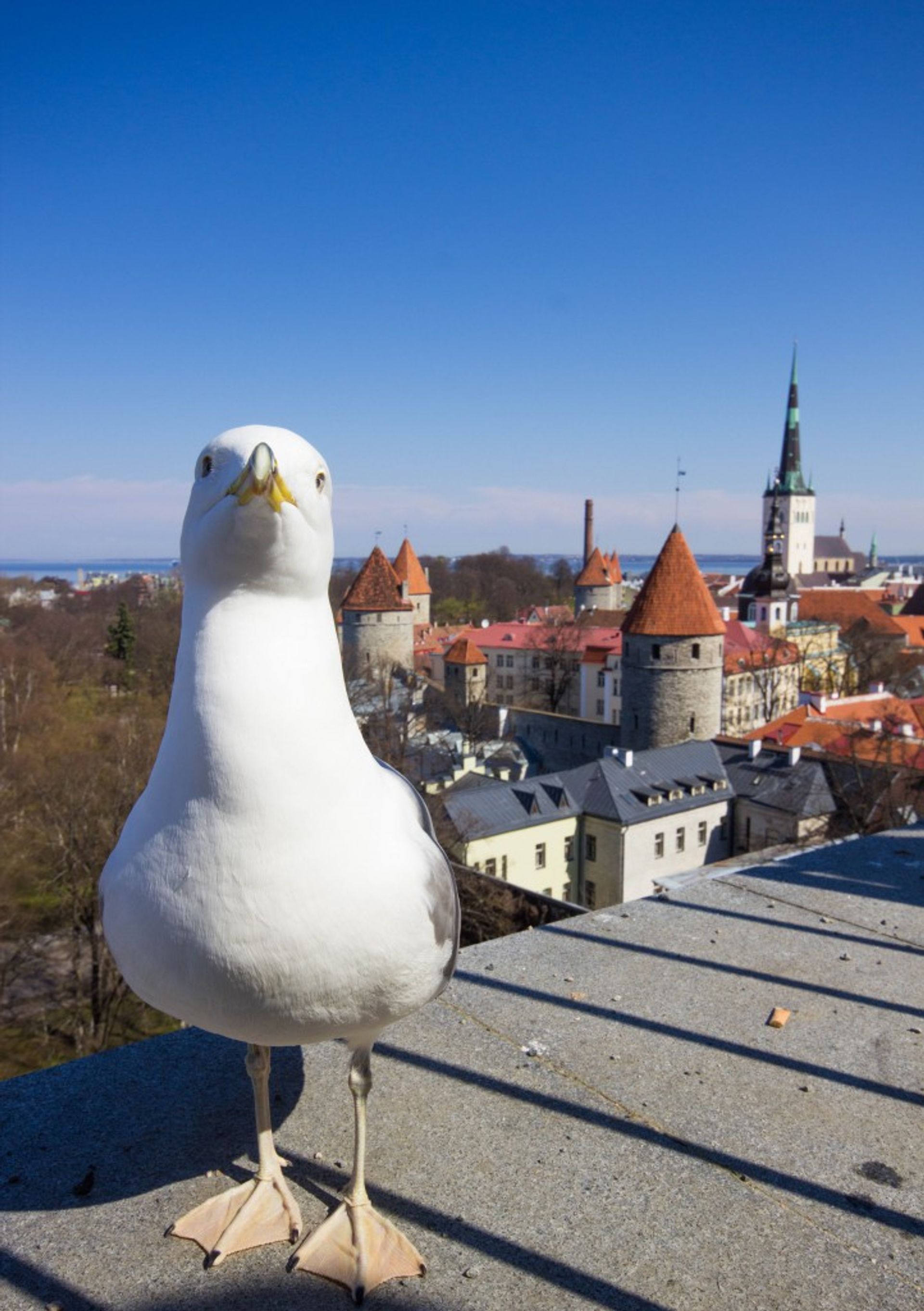 Of course very soon, we were craving for food again and the typical Estonian cuisine didn't seem so open to veggies sadly. We then found a ruby of an Italian restaurant, Butelli. Il padre di famiglia greeted us with a big smile and told us all about the restaurant. 'That they are one of the only real family owned restaurants in all of Tallinn, proudly presenting la figlia & la madre en la cucina, and how they make true Italian food as it is today, alive and kicking. No spaghetti bolognese, pizzas or anything like that, but different regional dishes with authentic ingredients.' Now I swear I'm not paid to do any advertising (I wish lol) but this place was an absolute delight and we would have walked straight by if our eyes weren't specifically skimming for a good, rather heavy, veggie meal after all the juices the night before.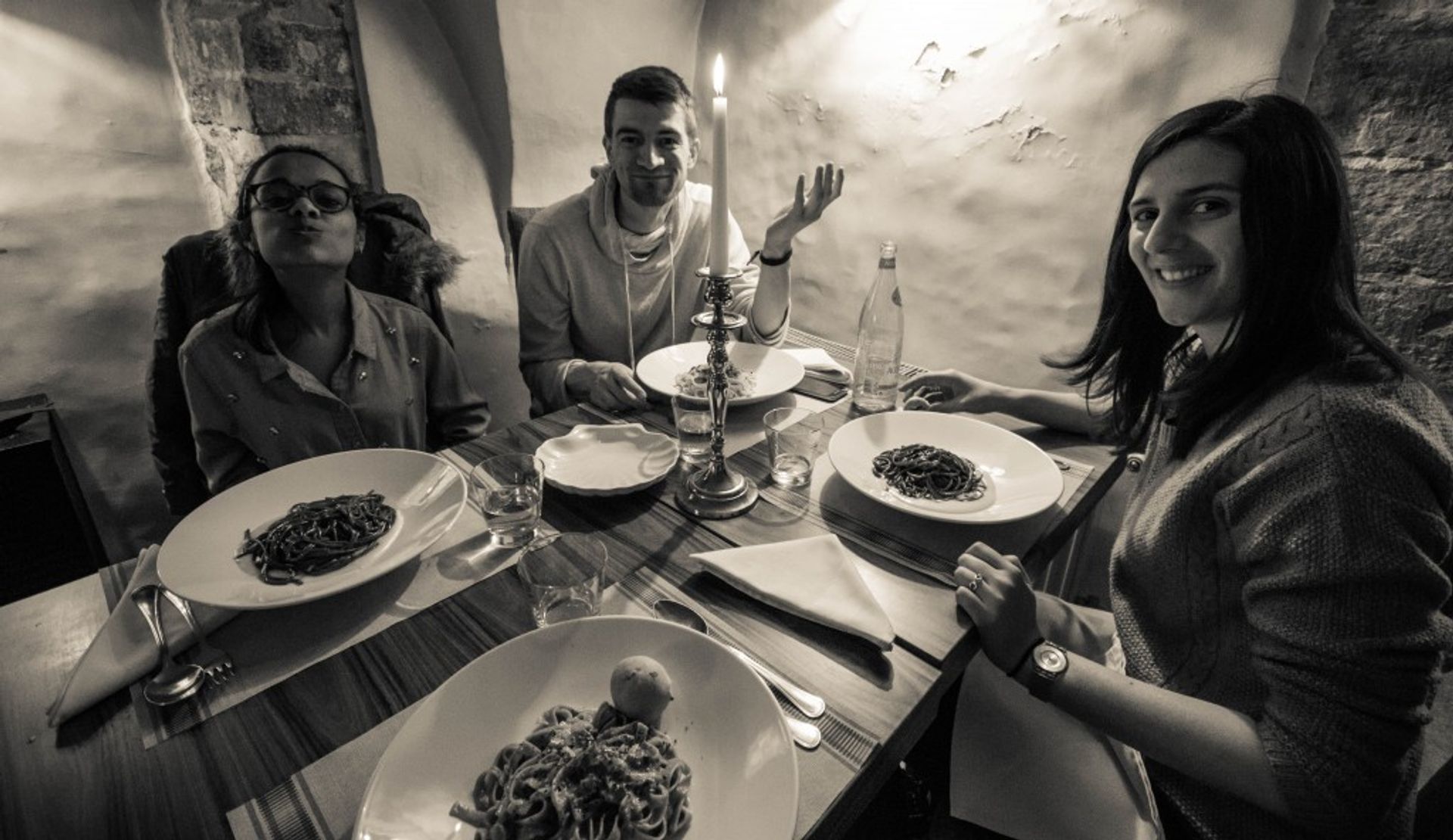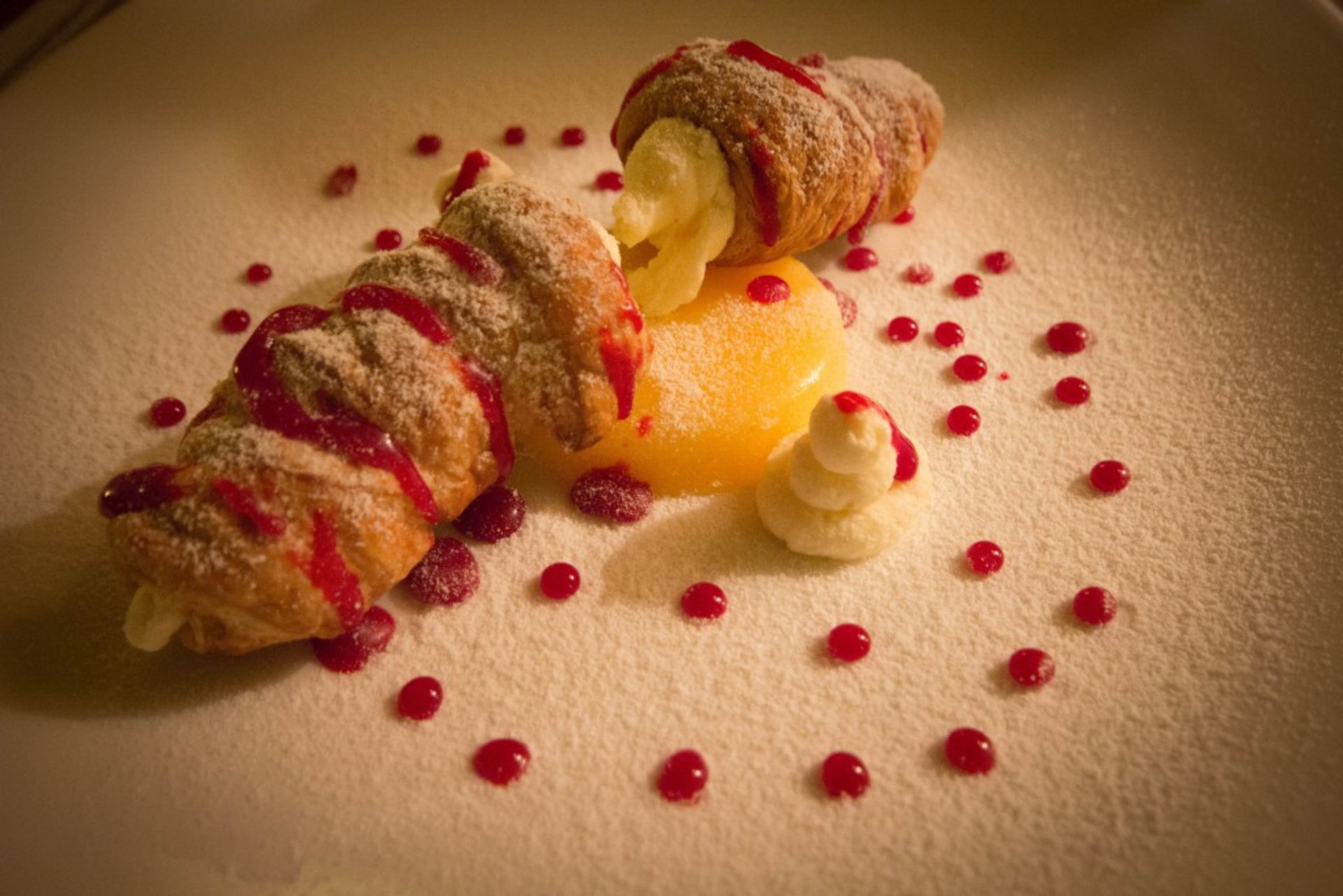 After all this food we found us a sweet patch of grass to have an afternoon nap. And before we knew it we were cruising back, only to wake up to the beautiful, but most importantly, warm skyline of Stockhome.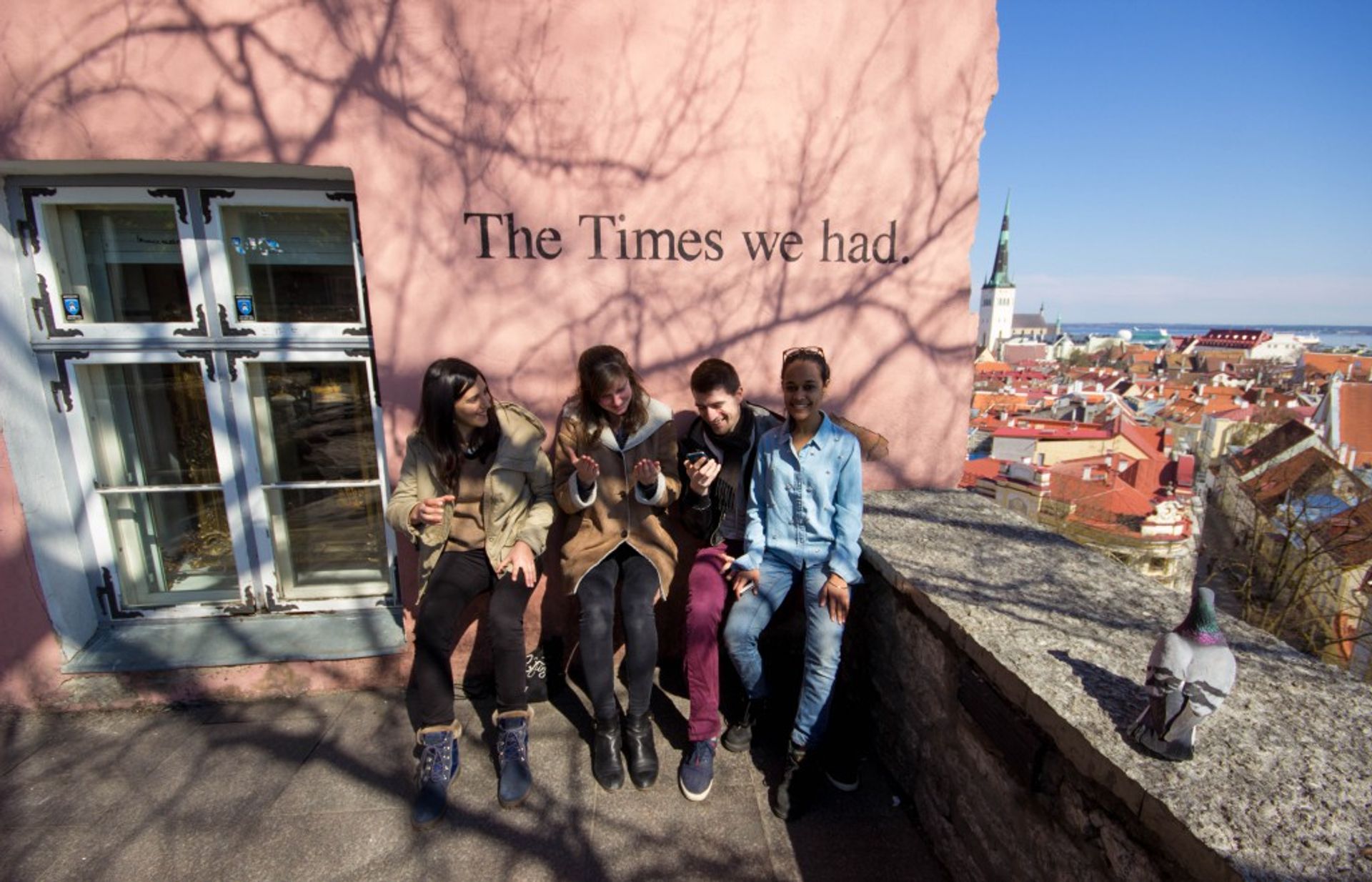 O right, there was also a circus show on the boat. With girls hanging by their hair and big muscular guys balancing on each other in the craziest positions. You should totally go for this trip.