Today I will write about something different. As most of you recently have seen that I had been posting a lot about academics and my experience of its various aspects. For a change, however, I reckoned it would be a good idea to share my experience into something quite personal yet important.
Coming from Bangladesh, I have been brought up in a rather conservative environment. By that I mean to imply about all the aspects of life – from society to religion. The latter, however, have played a crucial role in my upbringing. Coming from a family and social environment that is religious, I have been practicing since a young age which I can say was quite natural. Therefore, keeping that in the hindsight, decision about moving to Europe, in a completely different culture and social system required a lot of thought. Unfamiliarity with the fast-paced lifestyle, living habits, food culture etc. can play on anyone's mind. But regardless, moving to Sweden was the best decision I made, even from this angle!
Sweden, as a nation, takes immense pride in equality in all respect. May that be gender, religion, education, work etc. As I am talking about being a Muslim student here, I have to say that this particular sense of equality provides a lot of freedom to anyone to practice their religion. No one is bound by any particular limitation and is free-willed to practice as they wish. Even in a comparatively small city like Växjö, where I currently study and stay, there are various religious institutions. There are a couple of beautiful churches, a mosque 20 minutes away from my place where I go every Friday to offer prayers etc. So if you are in other cities in Sweden, be assured that you will likely find a mosque to pray. The beauty about this country is that they see everyone as similar and value them as human being first, and not discriminate based on gender, religion, ethnicity and race. It's definitely a blessing to be here!
Here is a glimpse of the mosque in Växjö –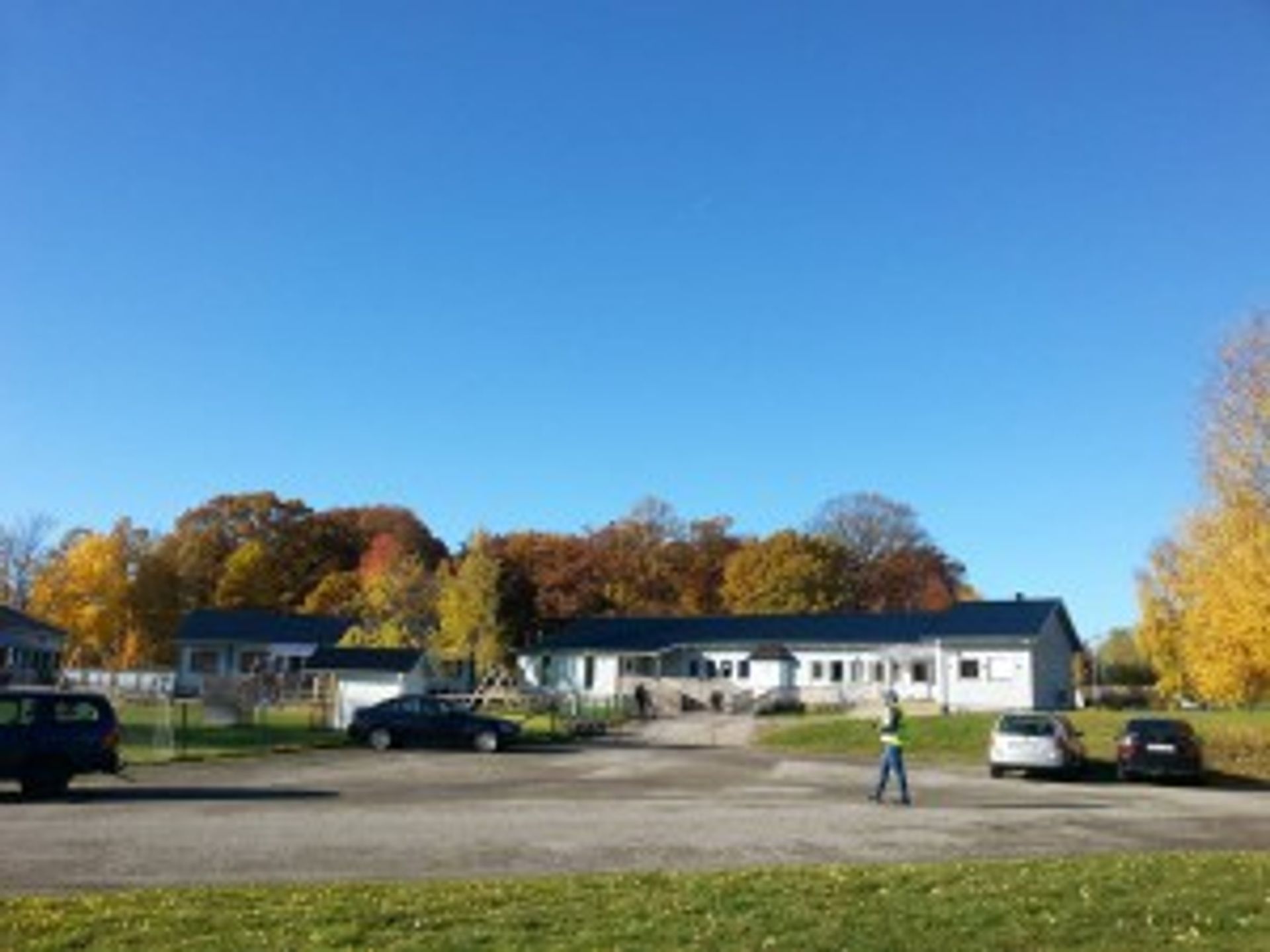 Secondly, there are many Muslim students who have to worry about the availability of proper food & drinks, as we have few dietary restrictions. Not to worry about that as well! Almost every store in Sweden have foods that are marked 'halal' on the packet, especially if its meat or other frozen products. I completely understand that getting used to it can be difficult but then again, you only have to may be struggle coupe of initial weeks before settling down and finding everything smoother. Also, behind every packaged product you can read the contents with which those have been made. Many of them are mentioned in English but in case it's in Swedish, you can always ask the staffs in English and they would be more than willing to help. In case you are visiting any restaurant or eating out, you can always ask about the suitability of the food that you are consuming and request a different meal to meet your dietary restrictions. No one will bat an eyelid as it is very common here. Sweden respects everyone's choice of lifestyle and it is seen as a common practice to ensure that everyone is being served best.
So yes, don't worry. You will not starve to death! 😛
All in all, I can say that my life here as a practicing Muslim have been nothing less than convenient when compared to other places that I have lived in. So erase any worries that you may have. I can confidently say that is also applies to other religious groups as well as Sweden boosts an environment of collaboration, development and equality regardless of personal belief and situation.
———————————————————————————————————-
Image taken from internet