It's always a bit weird to go around Stockholm with friends or family from elsewhere, because we always end up going places I usually never go. I have a triangle relationship with my cabin, university and dance class. (And a circle around my cabin with radius 5km for runs) Calm down, I don't have a chip on my ankle.. Those just happen to be the places I need to be in a normal week, the routine bites hard :s
So whenever I get some free time to explore some new pretty corners and paths, it always blows my mind again how beautiful Stockholm really is. Let me take you to one of my favorite places: 'Gamla Stan'. This old town of Stockholm (litterally the meaning of the words) is not a hidden gem, every tourist will head there first thing. But I will hopefully convince of why it's rightfully a cliché 🙂
When you head up to Monteliusvägen you get an awesome view over this part of town. I recommend you going there when the sun rises or sets because on a sunny day you get something like this:
And even on a cloudy, the view is still respectable 🙂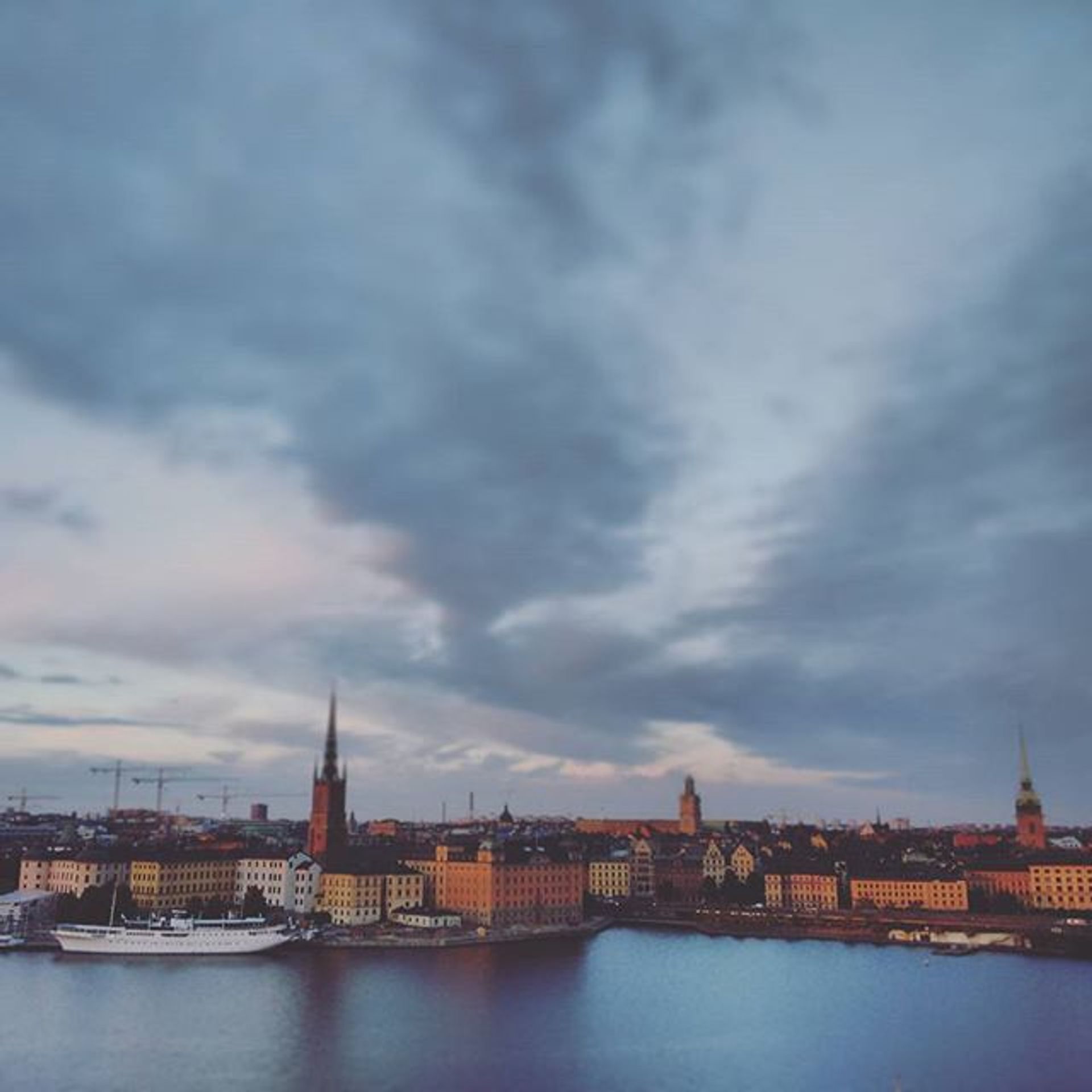 The streets within Gamla Stan look something like this: very thin, colourful and usually pretty quiet. I would even dare to use the word romantic..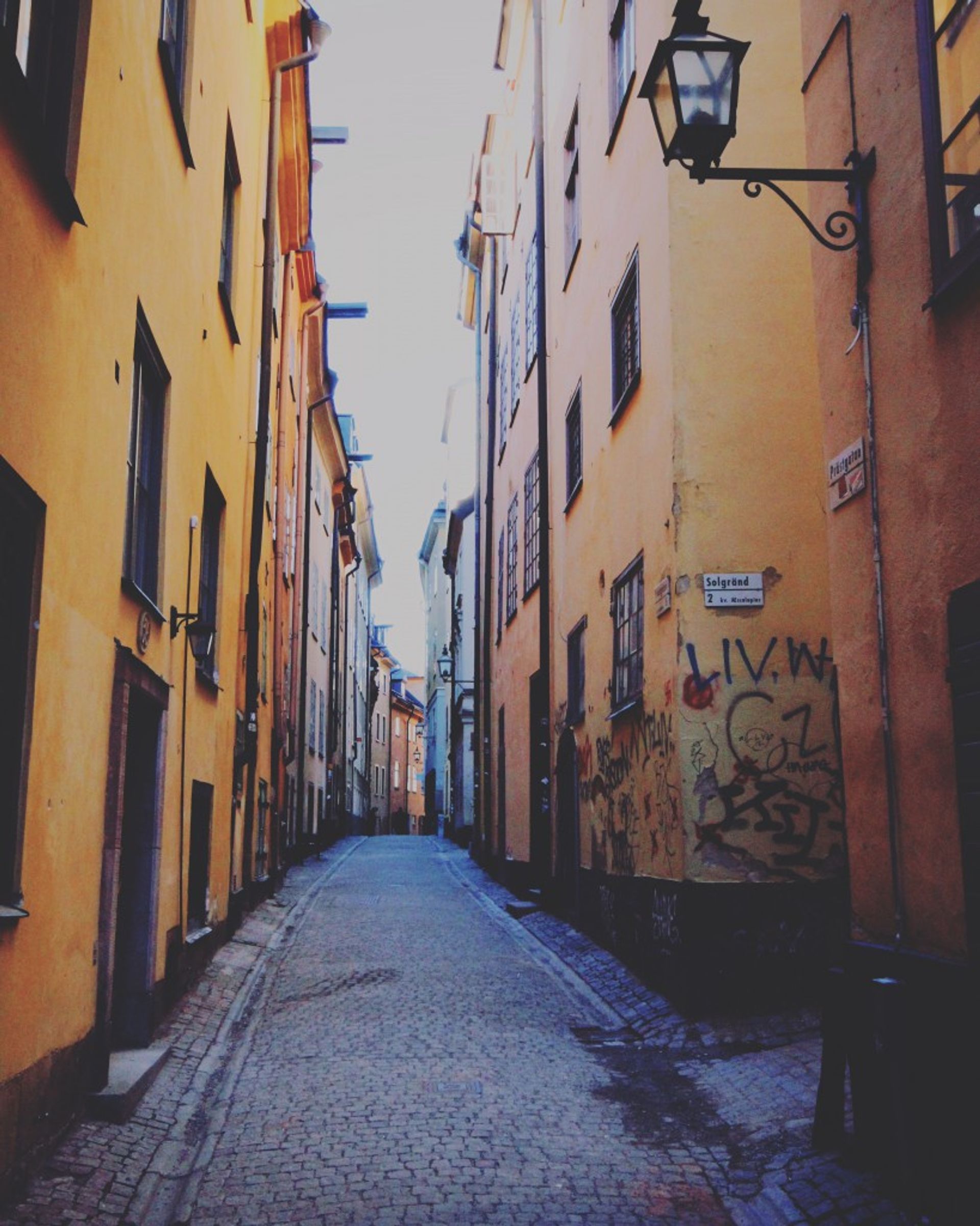 A lot of little bars and cafes you stumble upon by entering some doors like this. Very steep stairs (I recommend not to have too many drinks inside, you really don't want to somersault back in) lead you down to the most cosy places with with often pricy, but delicious foods.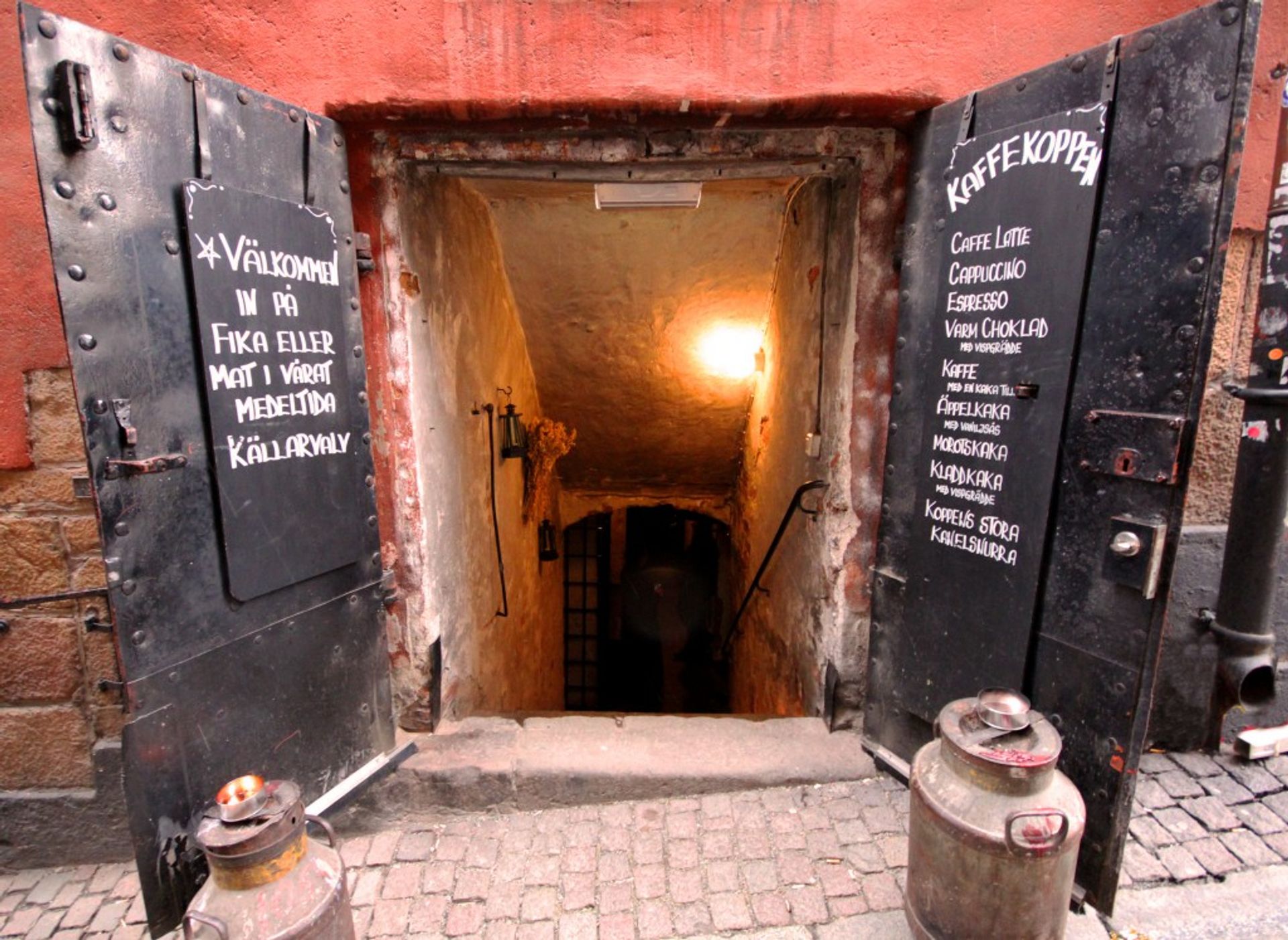 Did anyone say fika?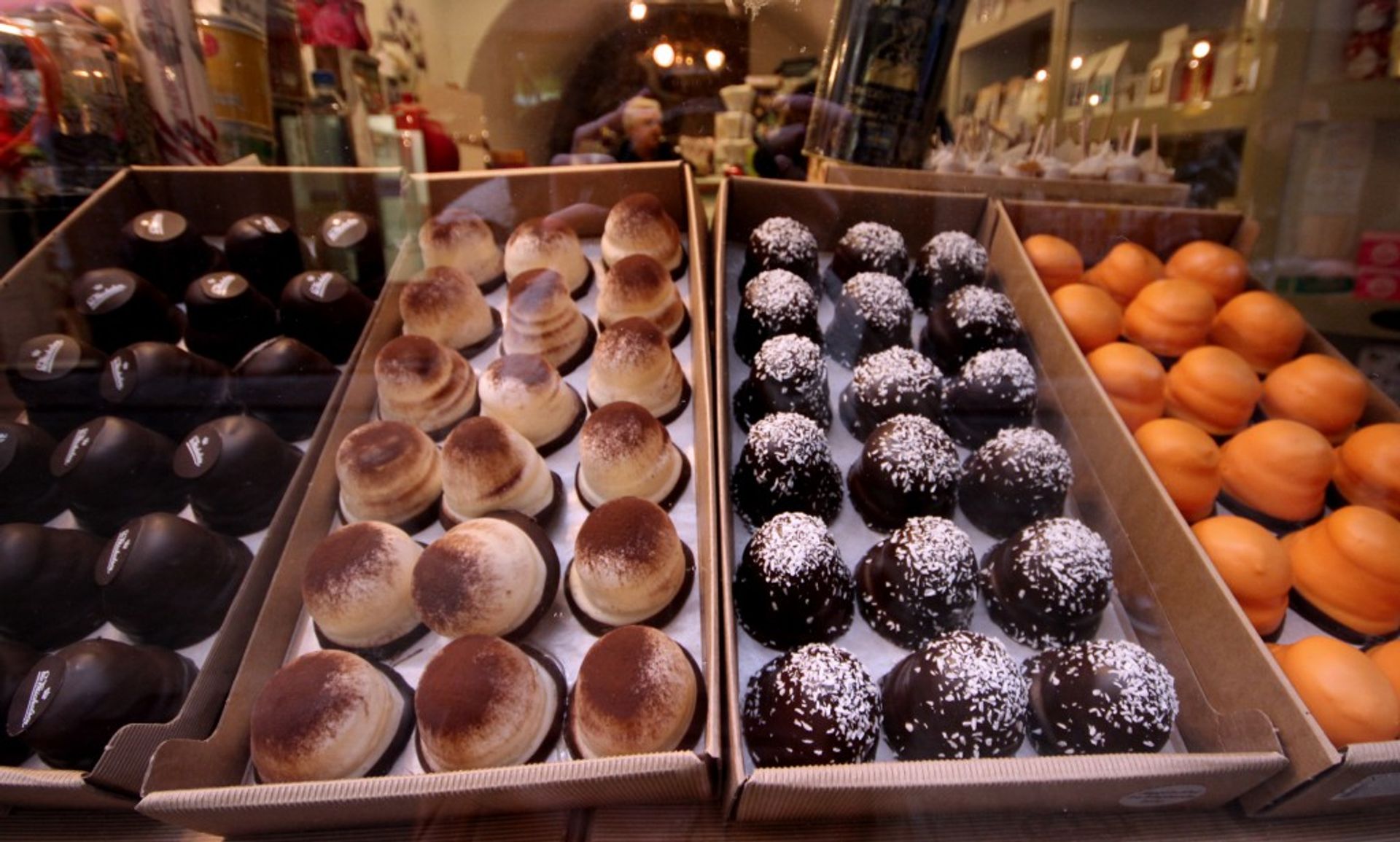 Gamla Stan has become car free some months ago, just like many other parts of the city. I don't even know how you could drive in those tiny streets without getting instant migraine.. So take out your walking-cane, stretch your legs and prepare to wander around and discover town like a true homo sapiens.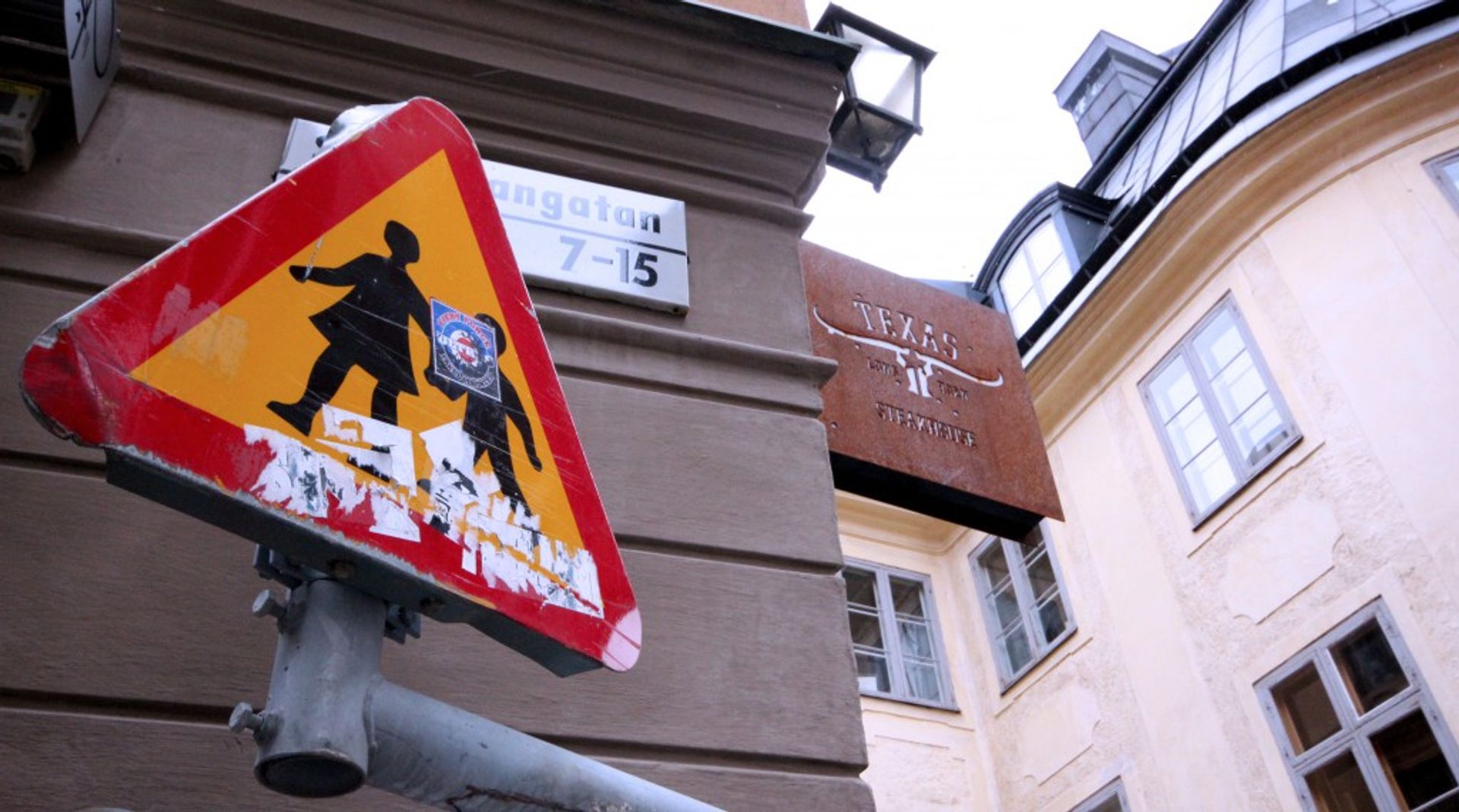 The first signs of Spring! (And the only ones really, it started snowing again yesterday.. crazy!) Between the tourist traps you do get some charming small shops with pretty flowers, totally useless but nevertheless stylish design stuff.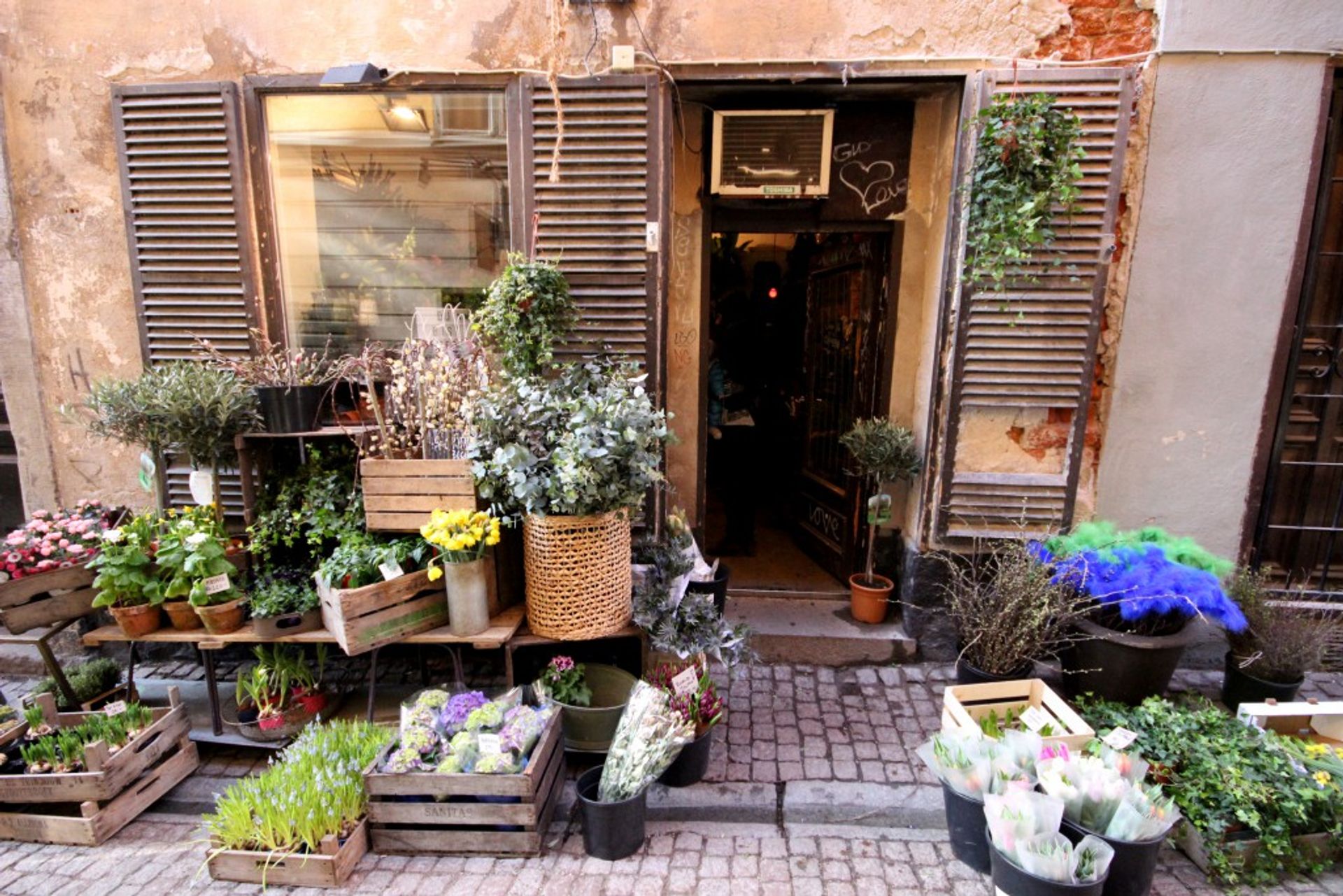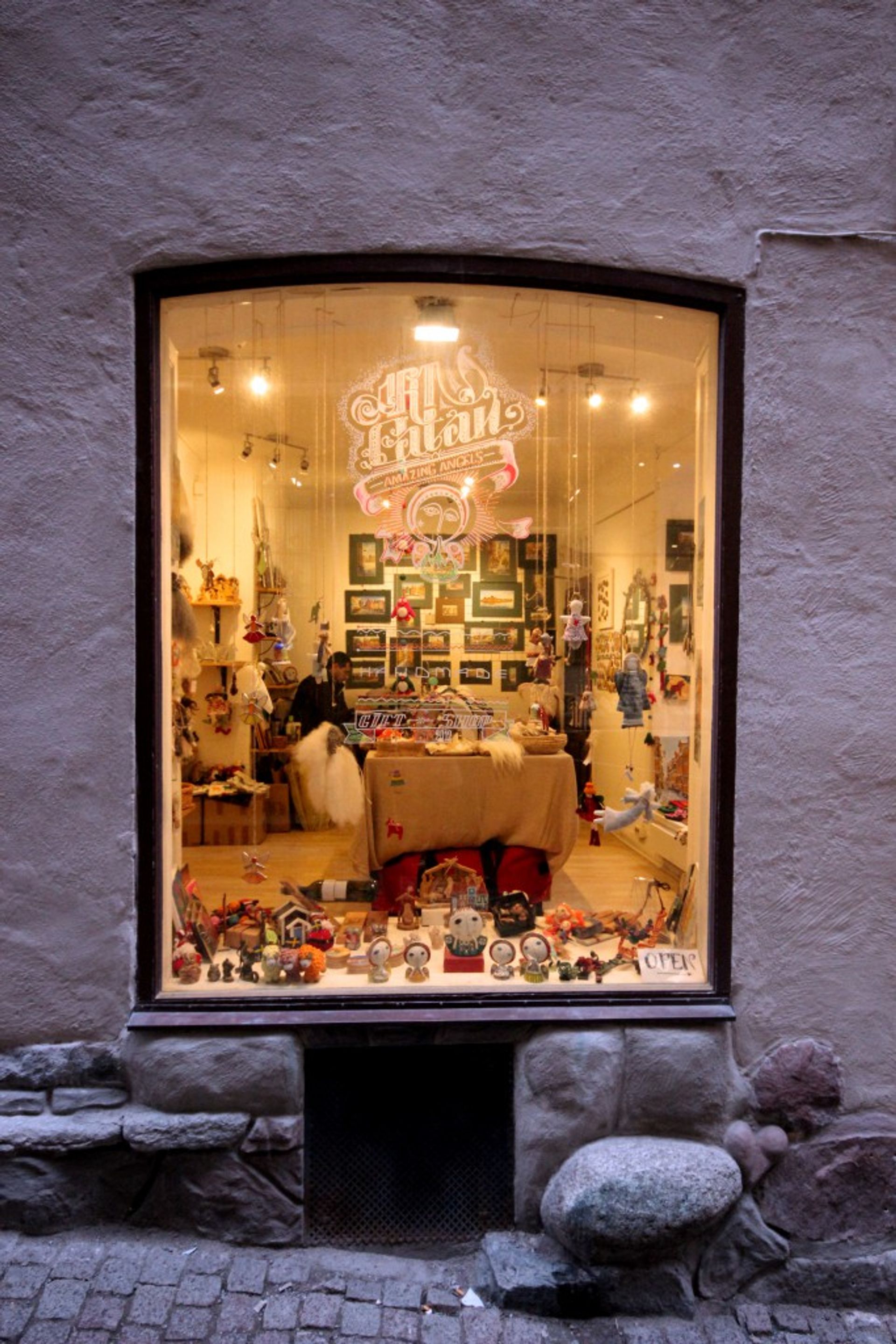 There is even a small square called Stortorget. You probably recognize it from a postcard Uncle Tom once send you. It must have looked something like this: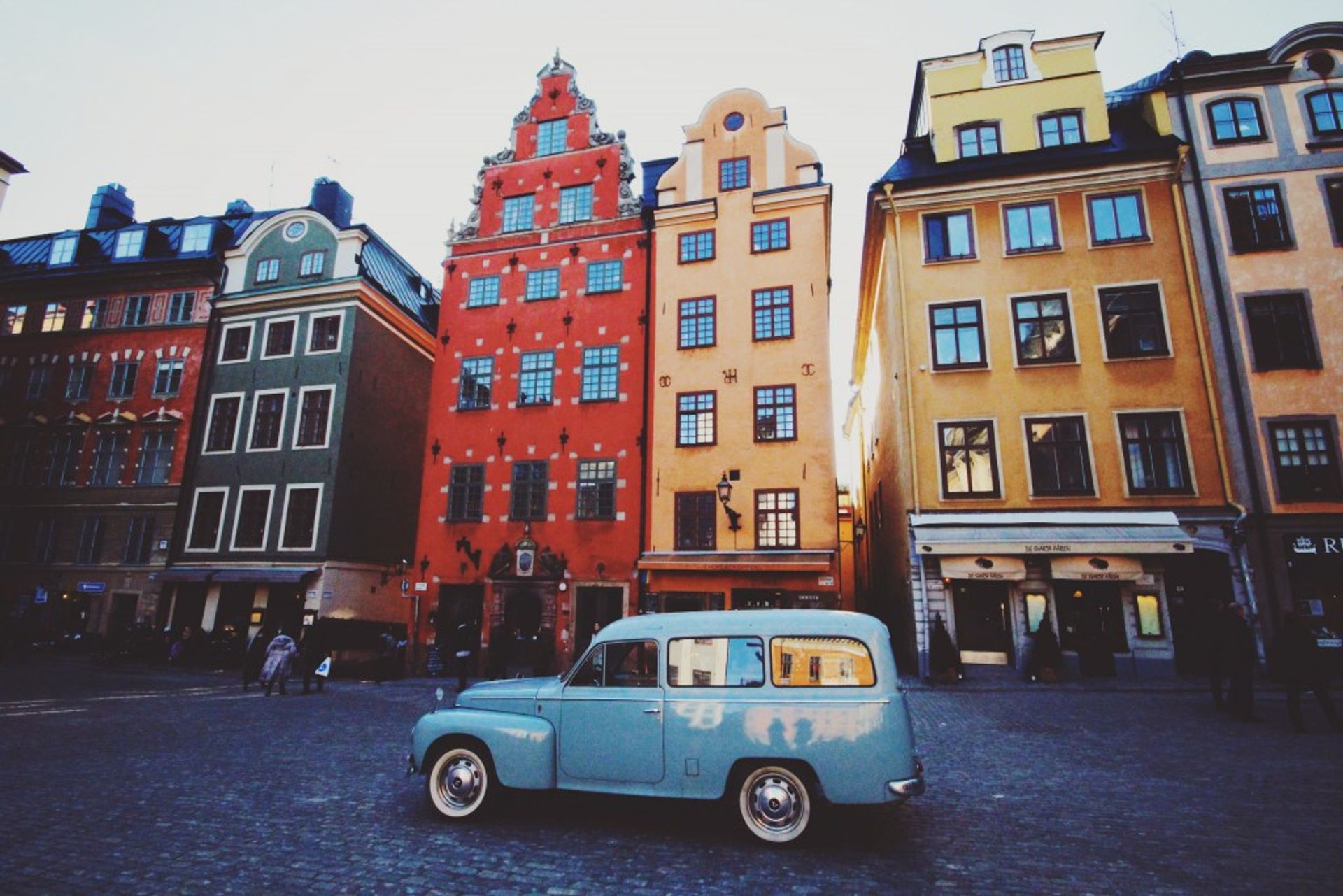 Come take a closer look at the red and the yellow building in the middle, you discover two very nice little cafes: Kaffekoppen and Chokladkoppen.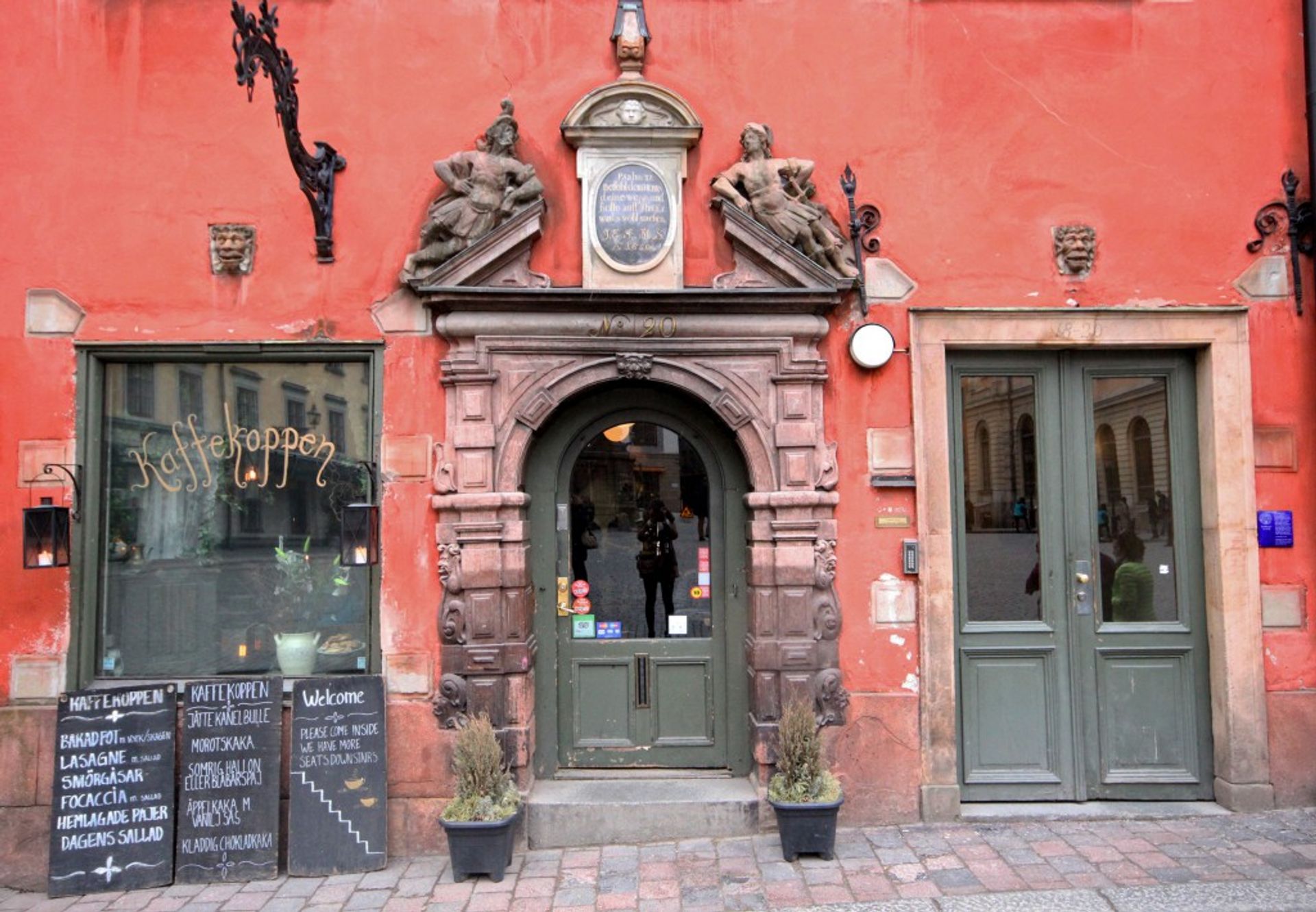 I have tested the fika in both and always came back out like a fuzzy little duckling, so you can't go wrong with either of the two. But I recommend Chokladkoppen for the cosiness of pretty much sitting on your neighbours lap while enjoying your sweets. This is definitely groundbreaking considering the large radius of the Swedish bubble, but then again prepare to be among tourists in crime.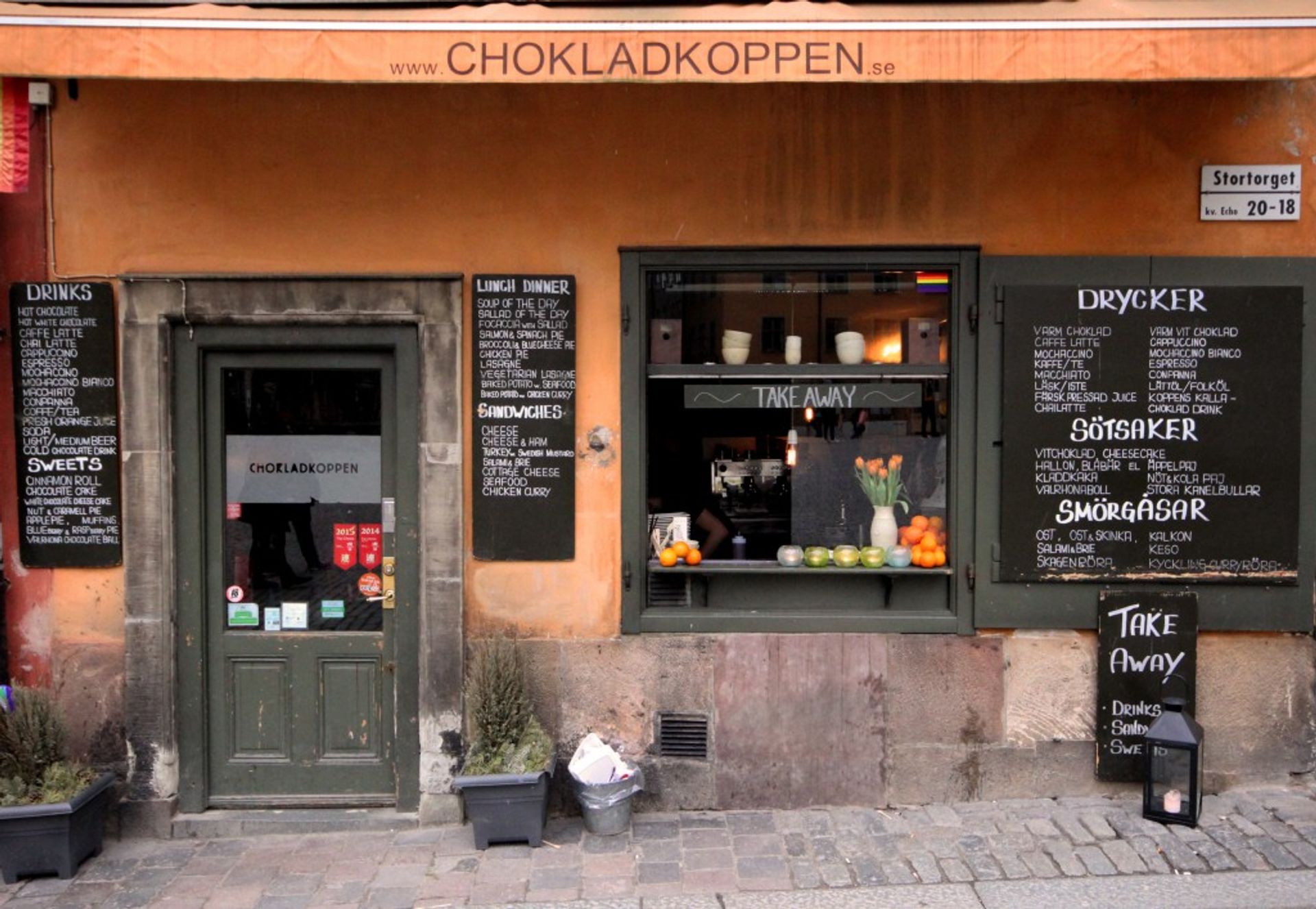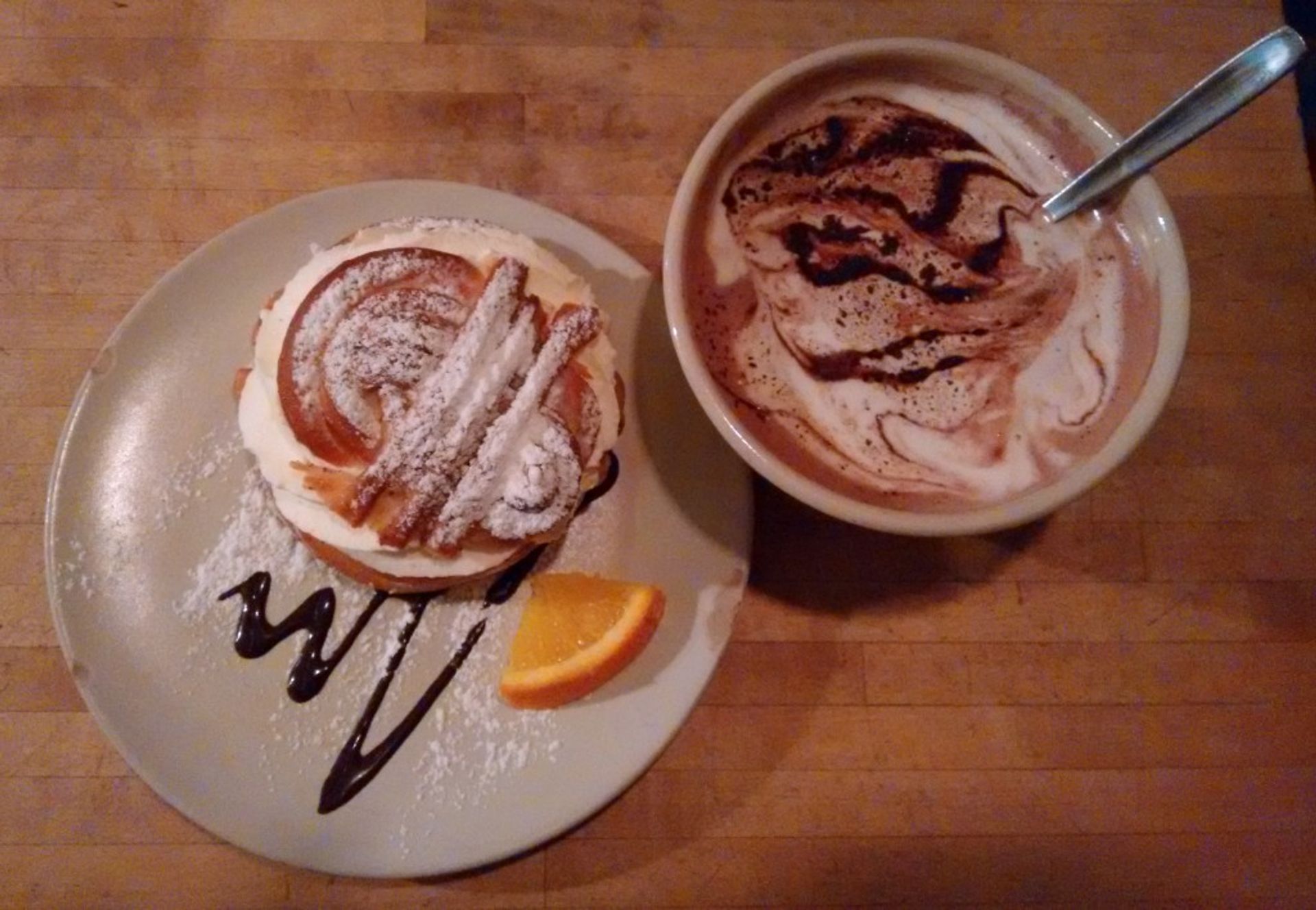 That looks to die for, right?
Let me treat you on some last street views: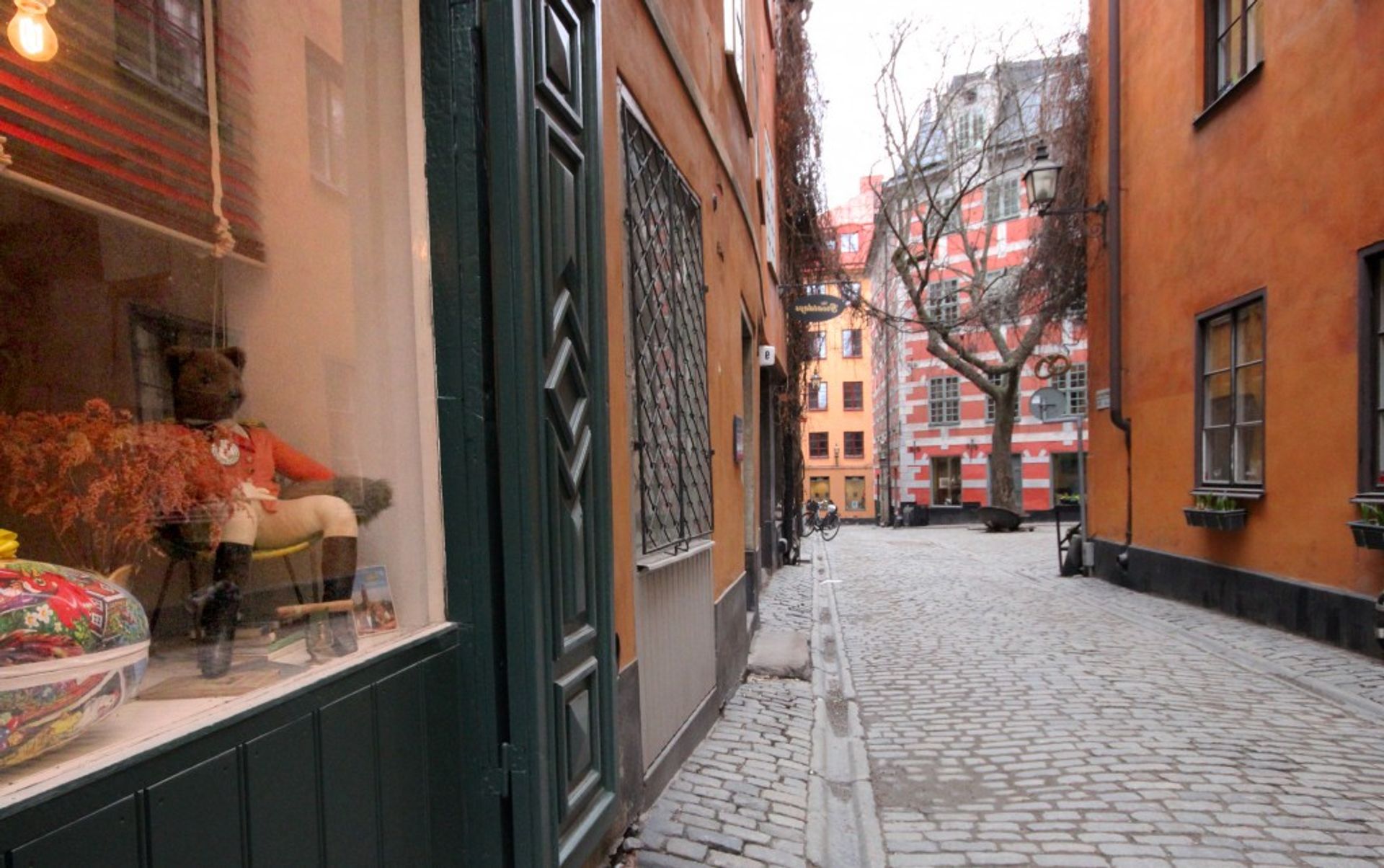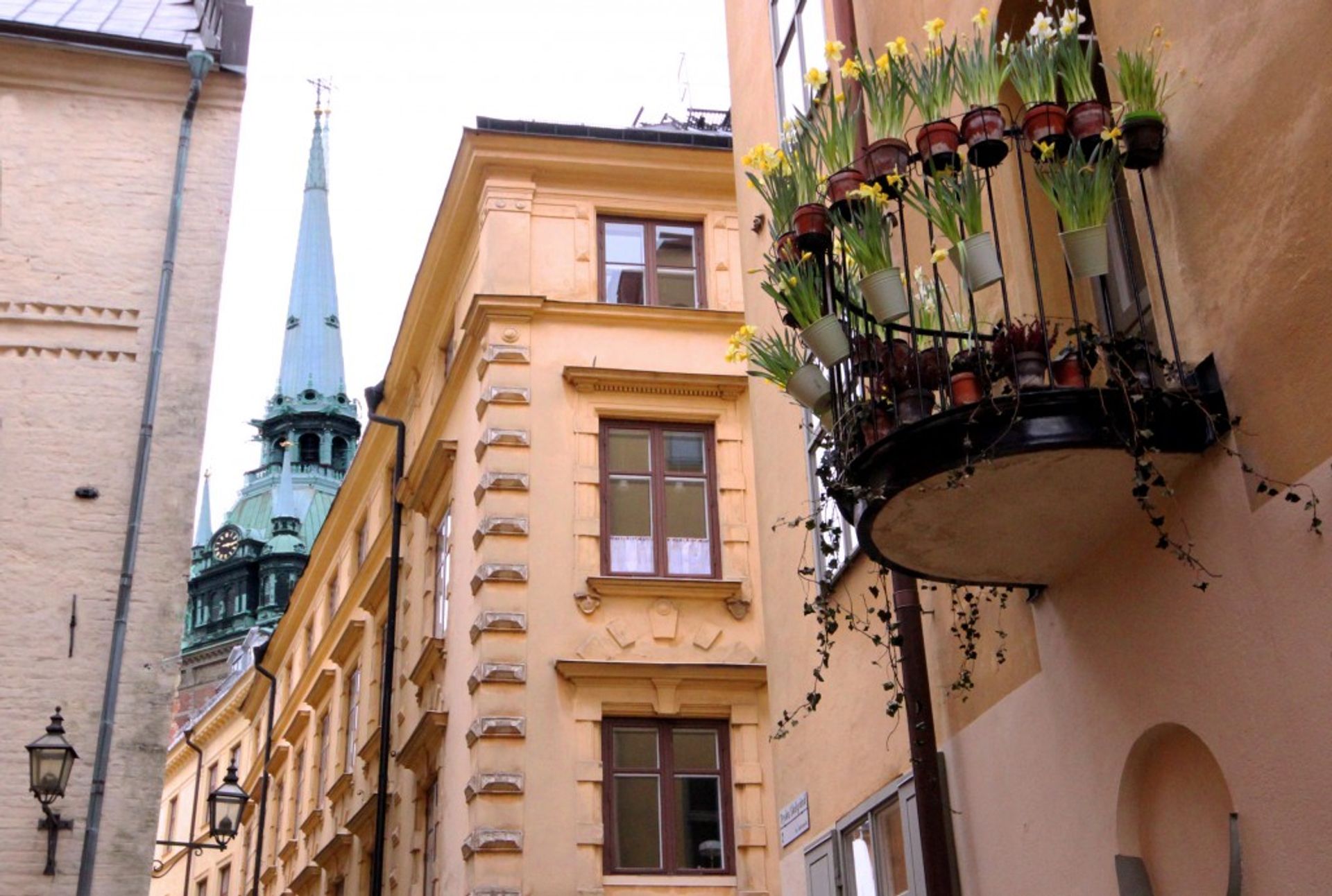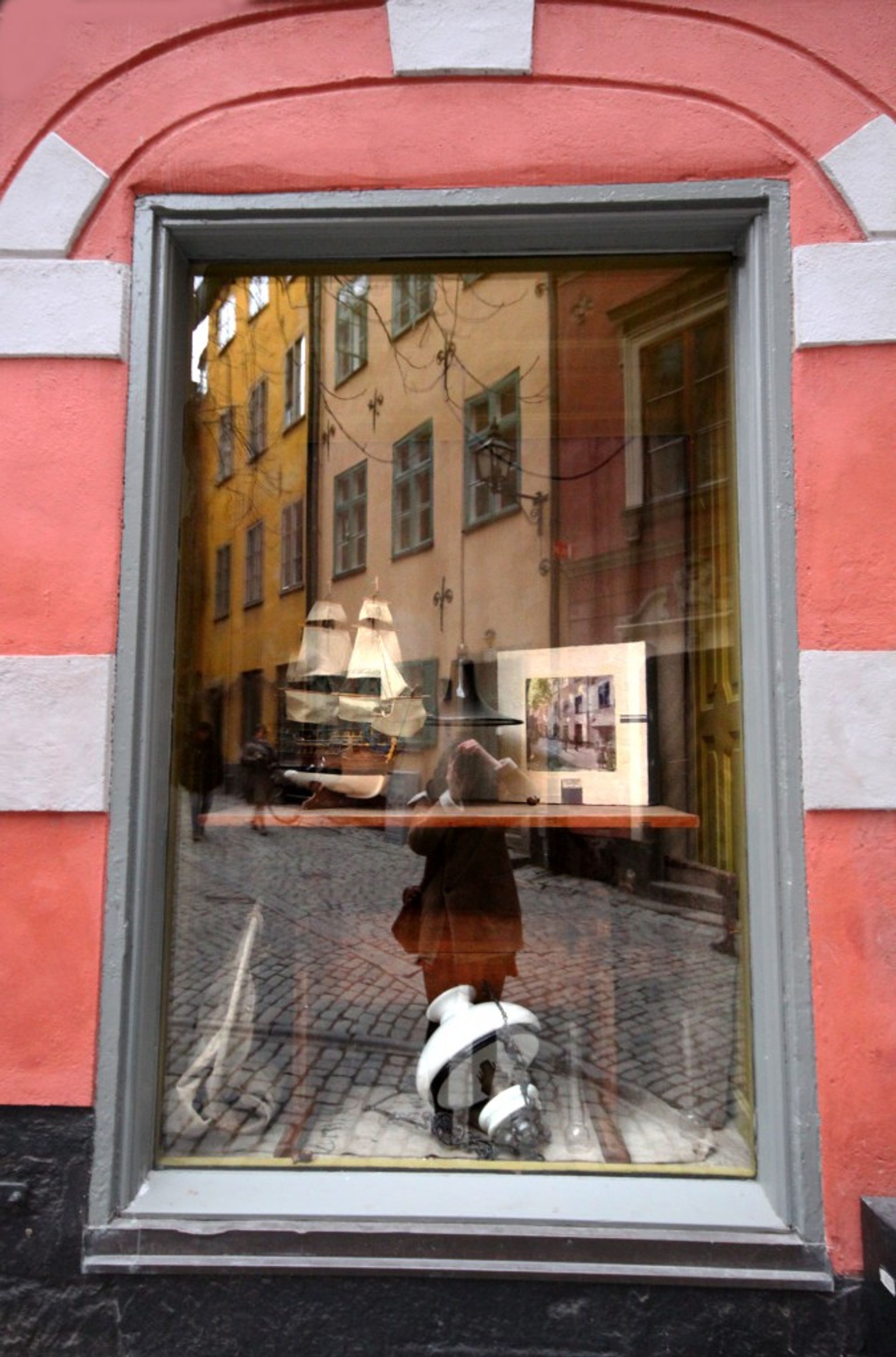 (How do you possibly take a picture like that without your reflection photobombing the whole thing though? Let me know if you have a better clue :p)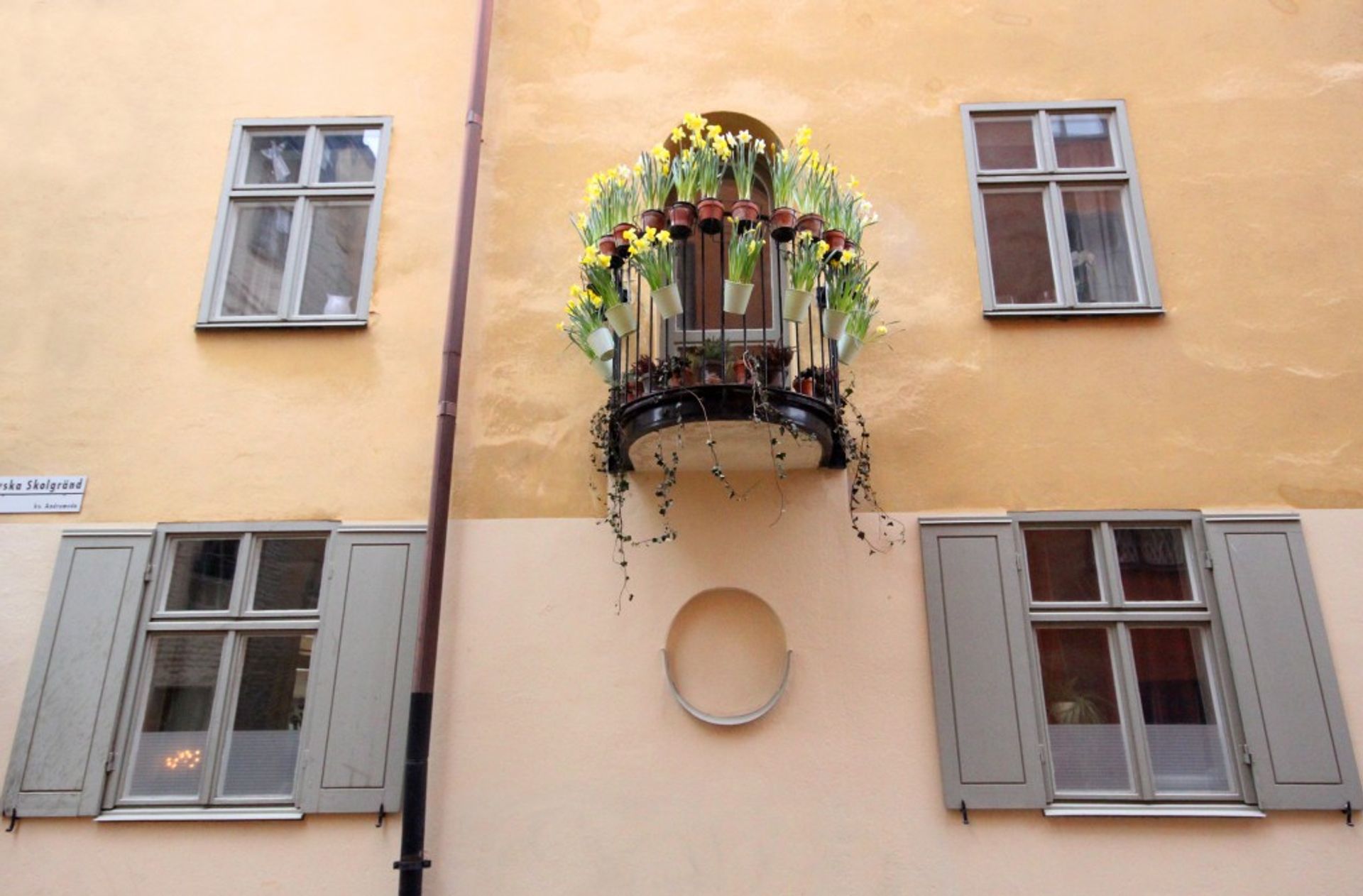 Hope you enjoyed it and to see you soon! (So I can show you around Gamla Stan of course..)