It's that time of the year, my sweet tooth can't stop crying out for the good stuff whenever it gets cold. That means no better plan than a cold, dark night (o wait, it's actually still day :s) spent caving with friends and lots of …. pie! What else?
A few weeks ago I ventured on a lingonberry hunting trip to the forest. Lingonberries are small bundles of sour delight, growing in shrubs in Scandinavian forests and picked by culinary fanatics. (Yes laisy you, you can just as well get them in the freezing department of any supermarket, or even among the fresh fruit when the time is right ;p)
If your brain is still stuck on *lingawhat* and you like Scandinavian interior design, think no more! Chances are very high that you have already had them before! Lingonberries are namely the main ingredient of that red sauce coming with the famous Ikeaballs (köttbullar) helping you ground again after the longest time wandering through those impeccable living rooms.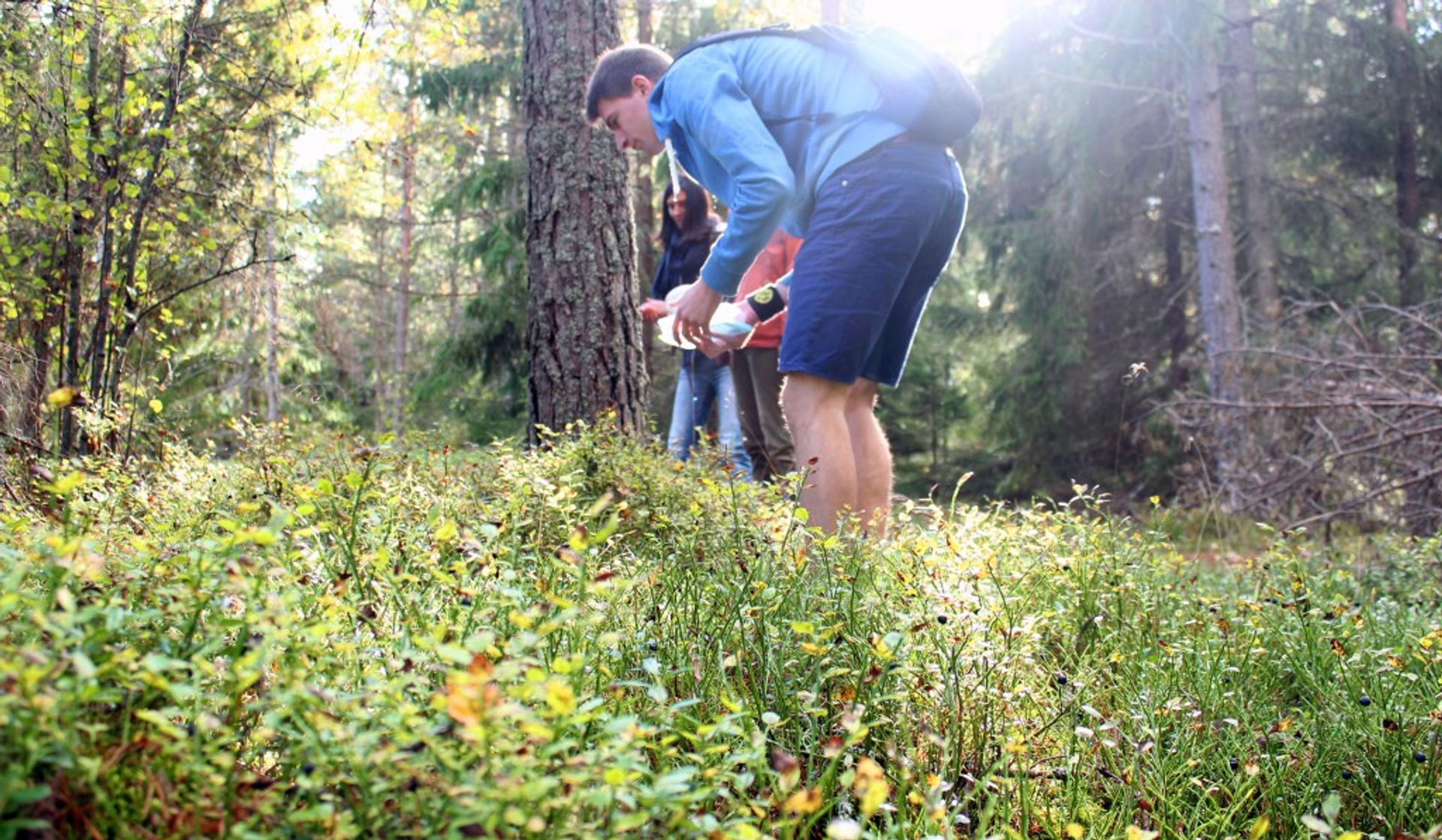 Luckily the catch was pretty successful that day! I would say lingonberry picking is the quickest way to Bear Grylls delusions. (Mushroom picking requires a lot more advanced skills I have learned..) So let me expand your culinary horizon even more with this delicious apple crumb pie! Instead of just making a cake and eat it (who does that), I thought of sharing every. step. of the process with you, dear reader. Enjoy!
Just in case you are devoted enough to repeat this lifework at a little bit of a slower pace, click on the recipe below to see it enlarged. Yes, those are real, really wild lingonberries, picked with our bear hands. Grrrr.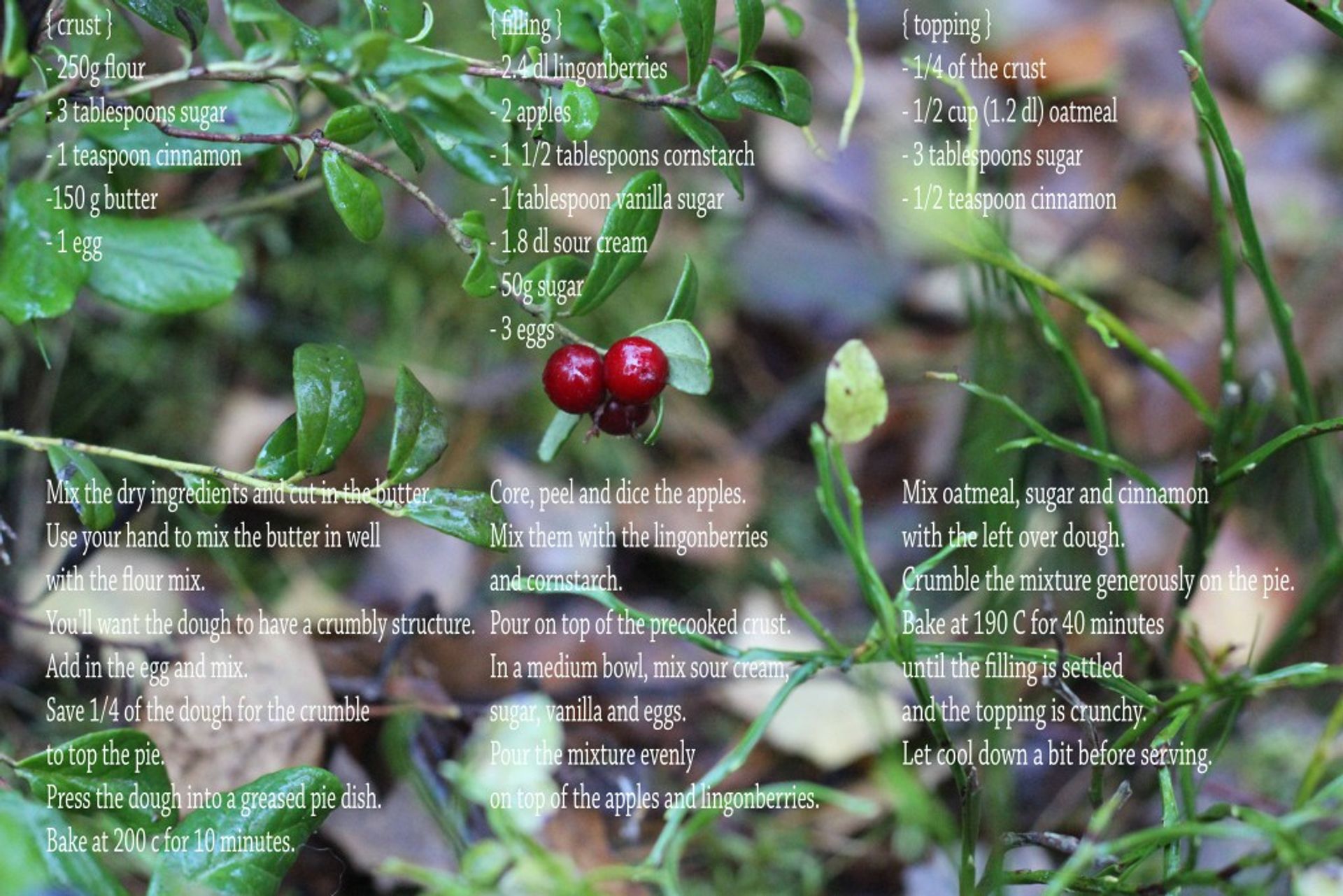 (based on: http://entertaininganytime.typepad.com/sparkling_ink/2009/09/-lingonberry-apple-pie-.html)
Of course this is not the only way you can devour lingonberries!
The simplest way to enjoy them is to boil some water with sugar and let it caramelise a little, add the berries and voila..
You have the perfect sauce for pancakes, meatballs, whatever your hungry mind can come up with!
A big thank you to Enyo, for infinite patience with the stopping of motions, and Ulrika, for showing us the way to lingonberryheaven in Tenntorp.
Smaklig måltid!
Elky