On Friday afternoon, walking around town with Lewis, we bumped into a couple of friends having a coffee while enjoying the good weather. They were working hard on their business, a new natural tasty drink aimed at improving concentration and focus in a productive way. (If you are curious about this, check out Akuō).
Anyway, they invited us to go outdoor climbing on Saturday, an invitation that I could not refuse… So Saturday afternoon, after spending the morning with my girlfriend, I picked up my bike and cycled 20 km into town.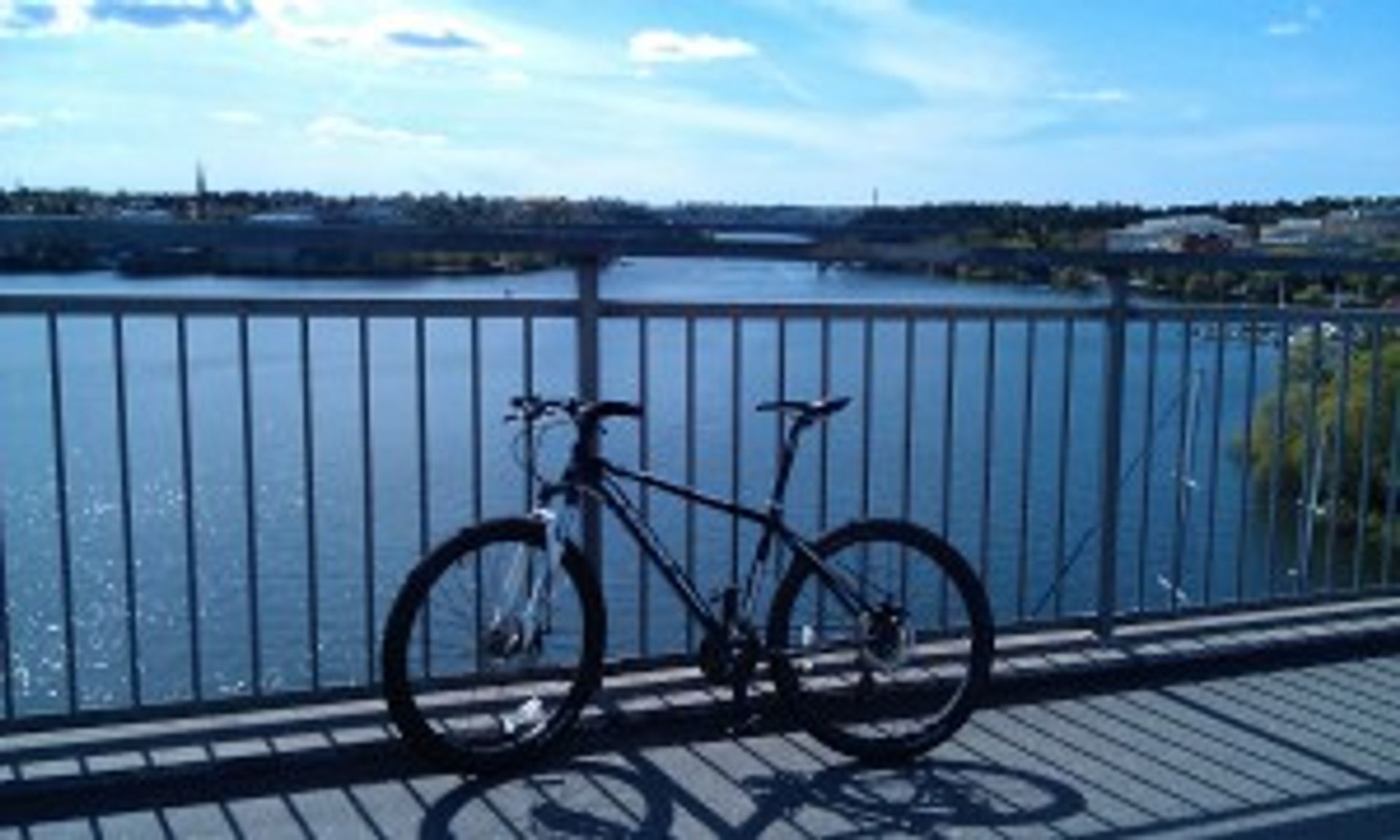 It was super sunny, and it seemed as if everyone was enjoying the sunny outdoors, whether on land or on the water.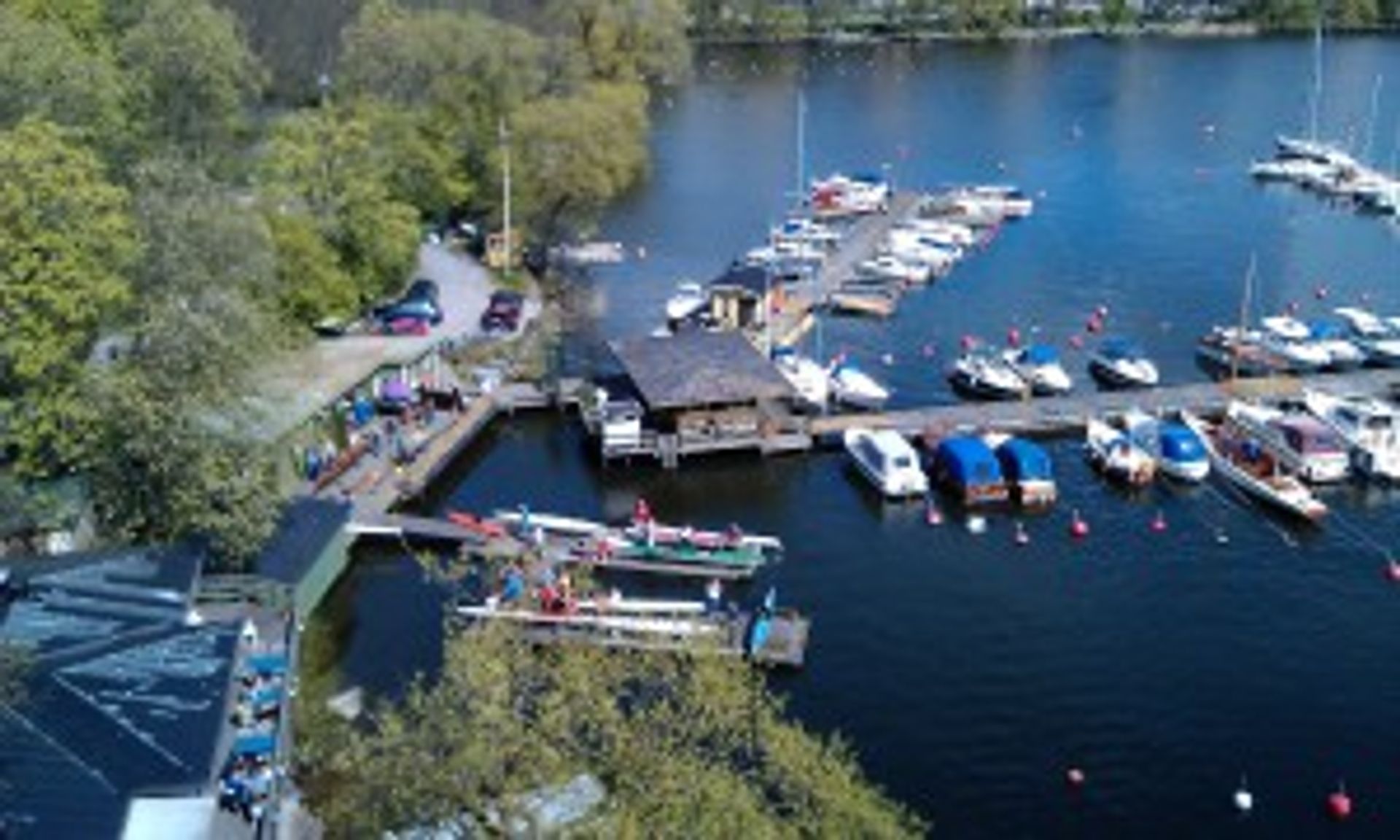 I even had to take a detour because there were hundreds of people running in the Kungsholmen Runt race. No wonder, it was the perfect day for it. Here is a view of Gamla Stan in the background, along with Kungsholmen on the left side: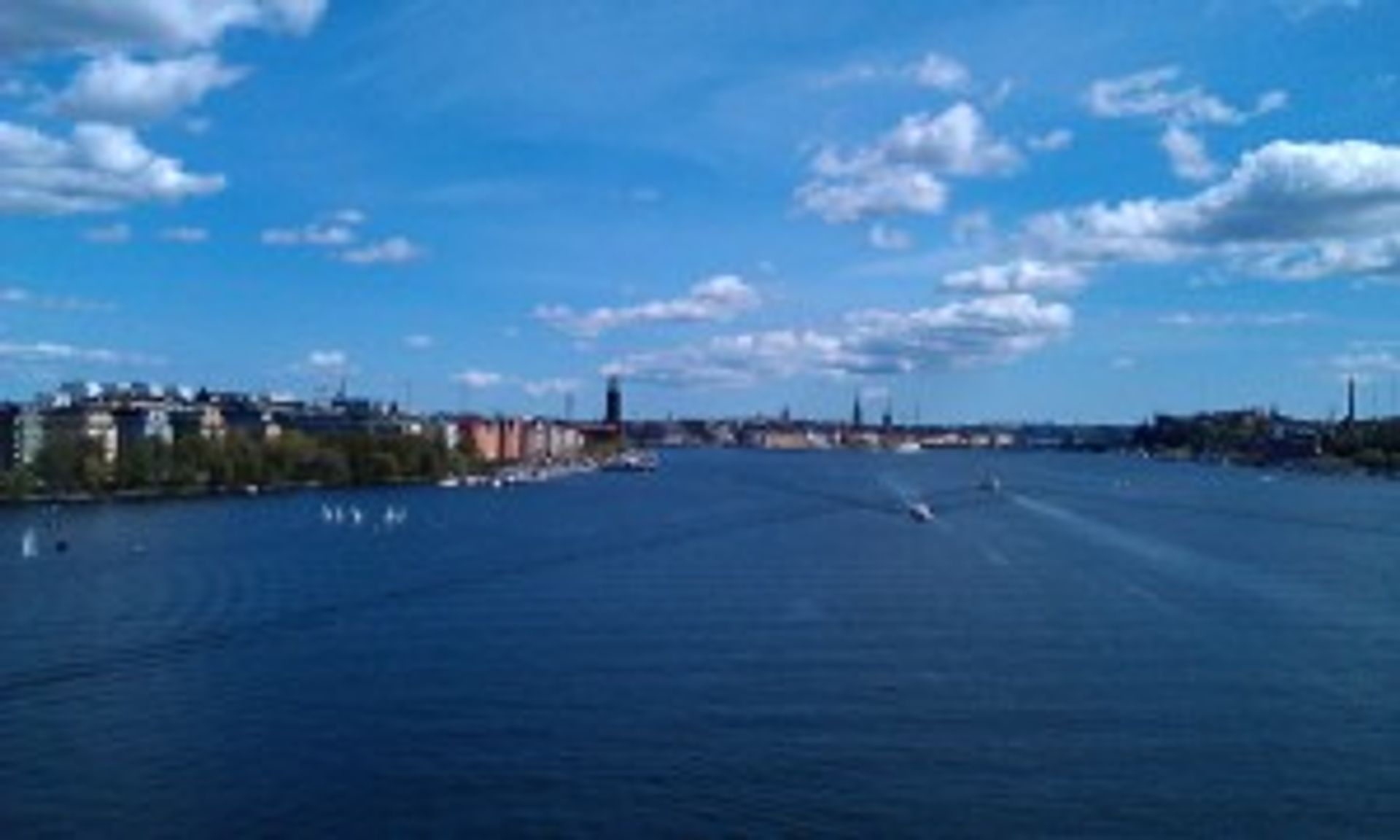 But before going climbing, I went to have a photoshoot with Ola, a photographer that I've shot with before. I wanted to get some new cool pictures for my portfolio 😀 After that, I cycled to an outdoor climbing place called Kanalklippan, located just to the east of Södermalm.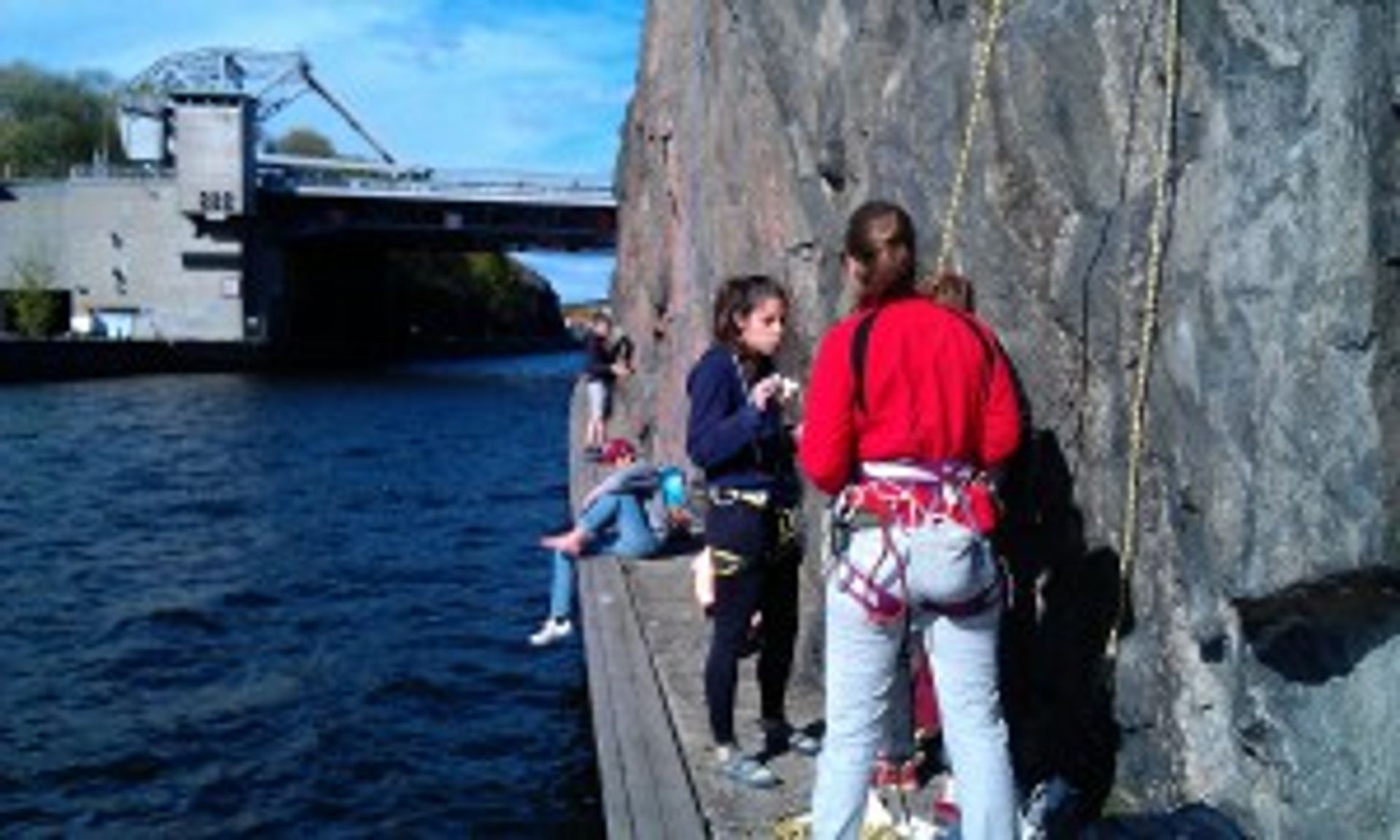 he location was amazing for climbing, since it was next to the water and we could watch all the boats going past. We even saw a floating party house going around the city with some loud funky music.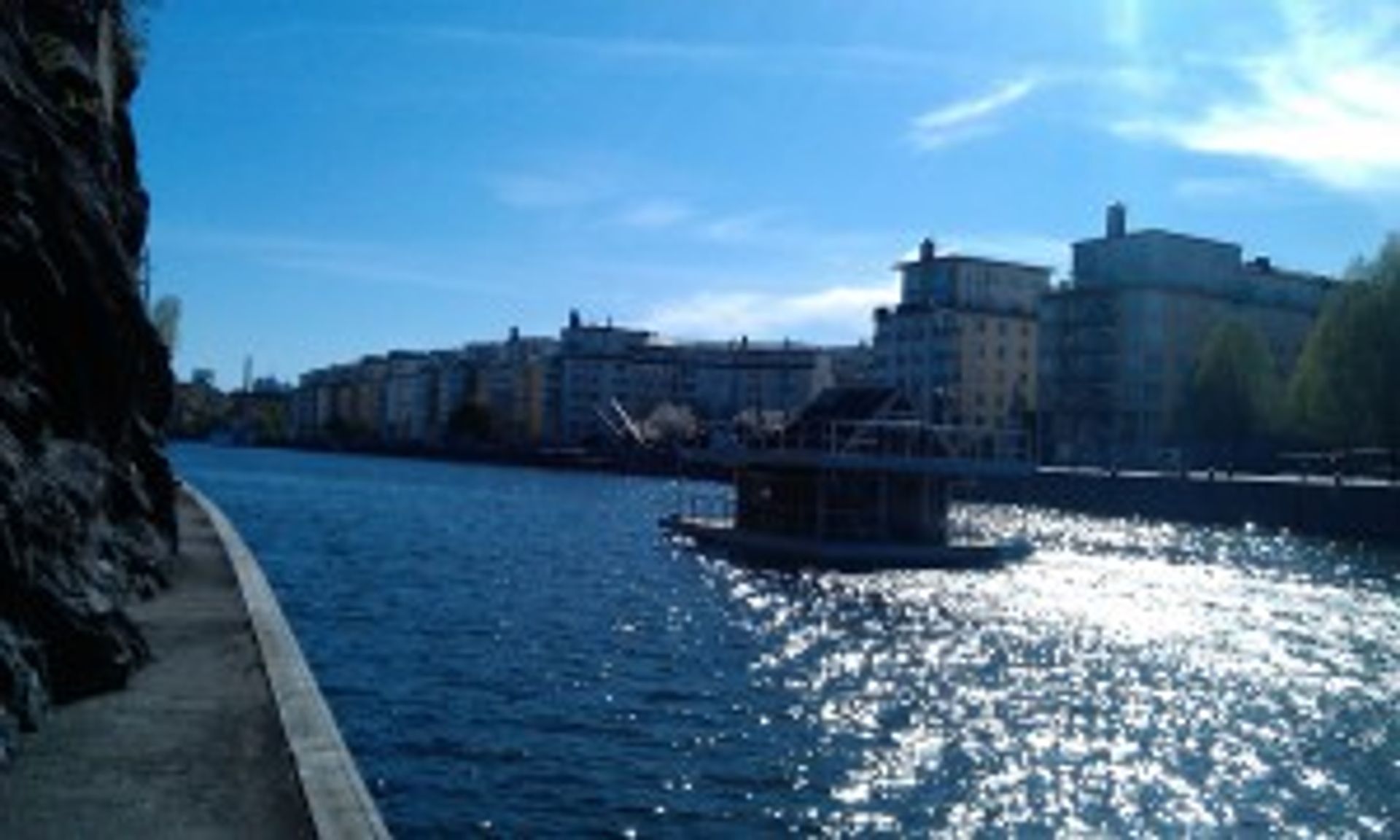 My buddy Fritz did the lead climbing to set up the top rope, and the rest of us just followed 😀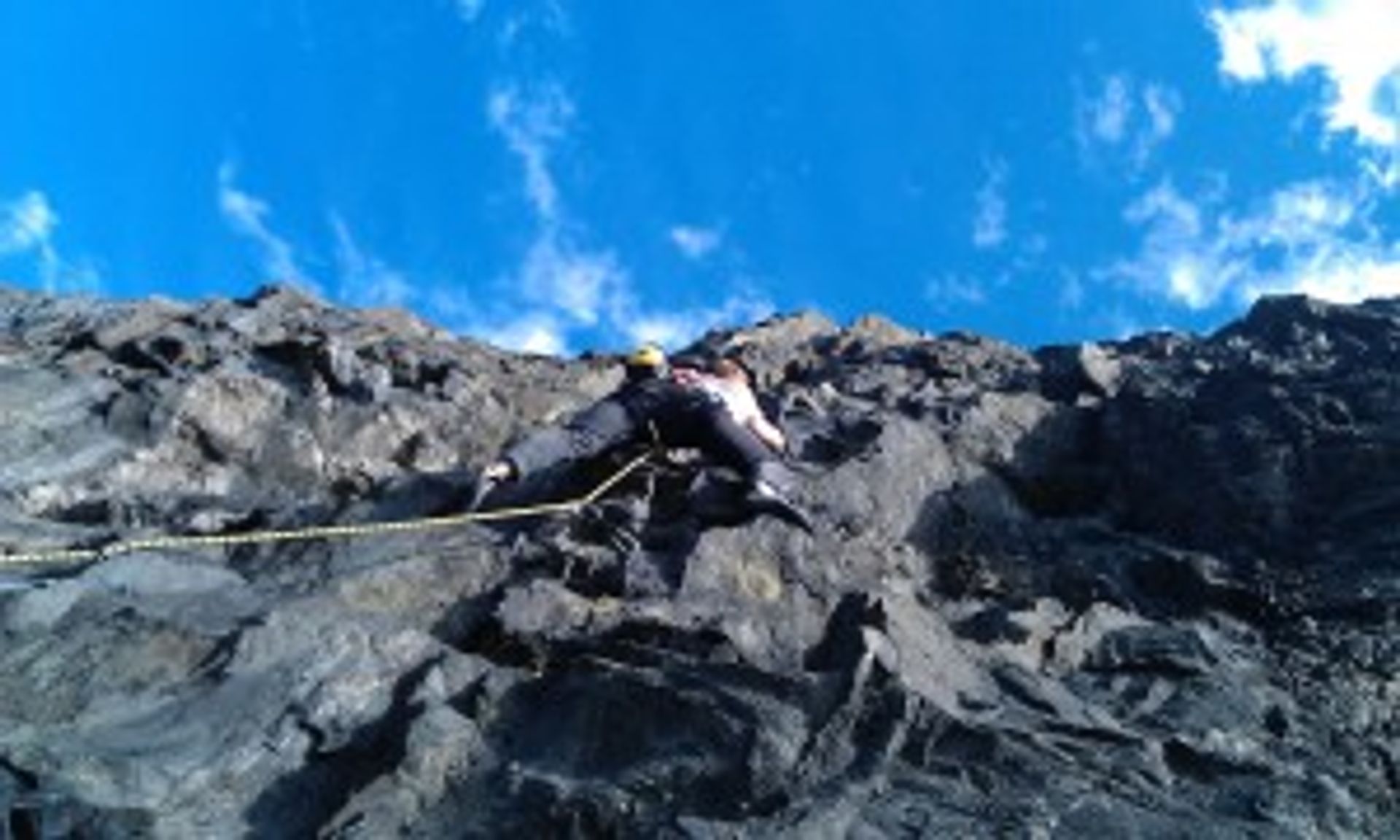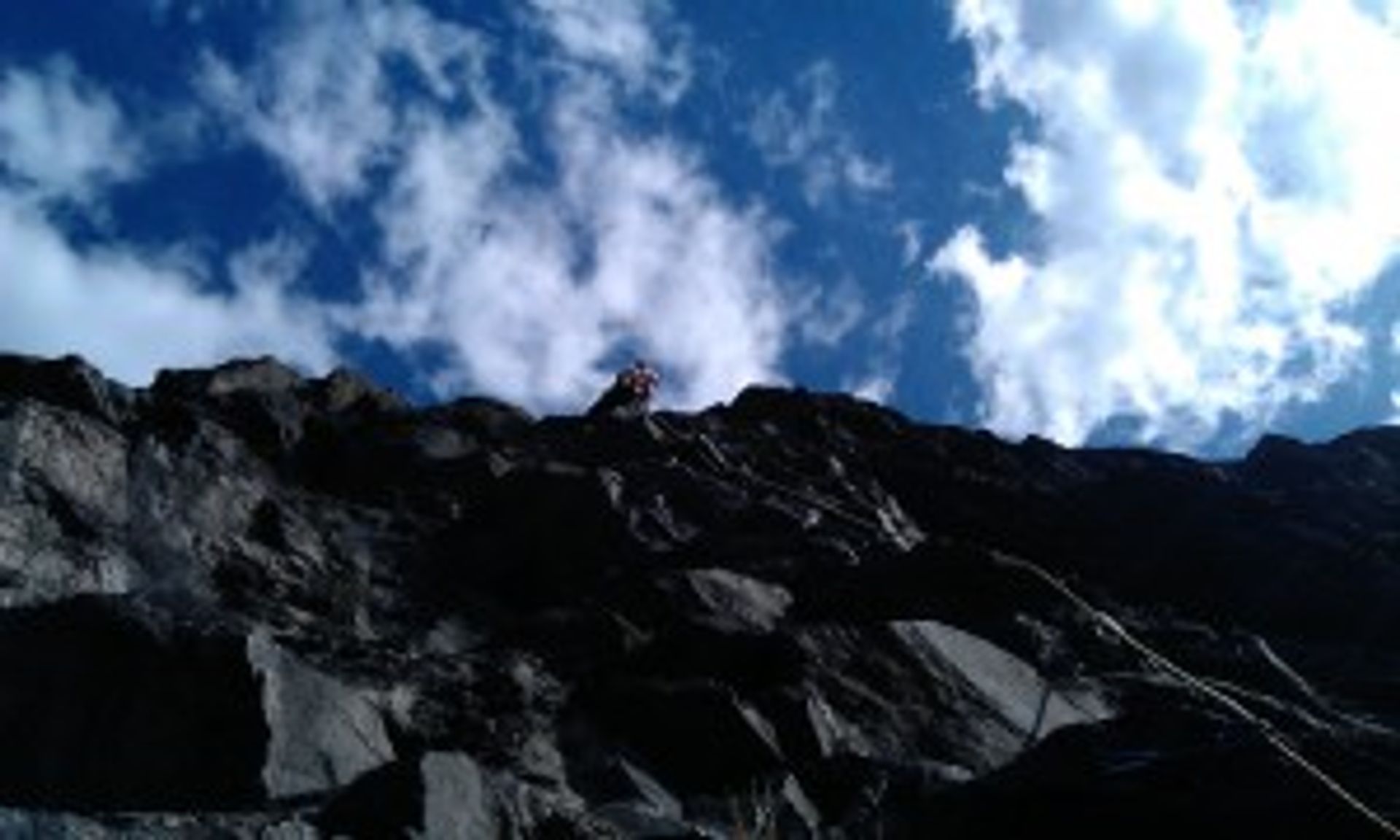 I've been climbing a few times indoor, but it had been a couple of years since I last climbed outdoors. I had forgotted what a different feeling it is to just be hanging on some real rock, feeling the fresh breeze and sun on the back. It was amazing.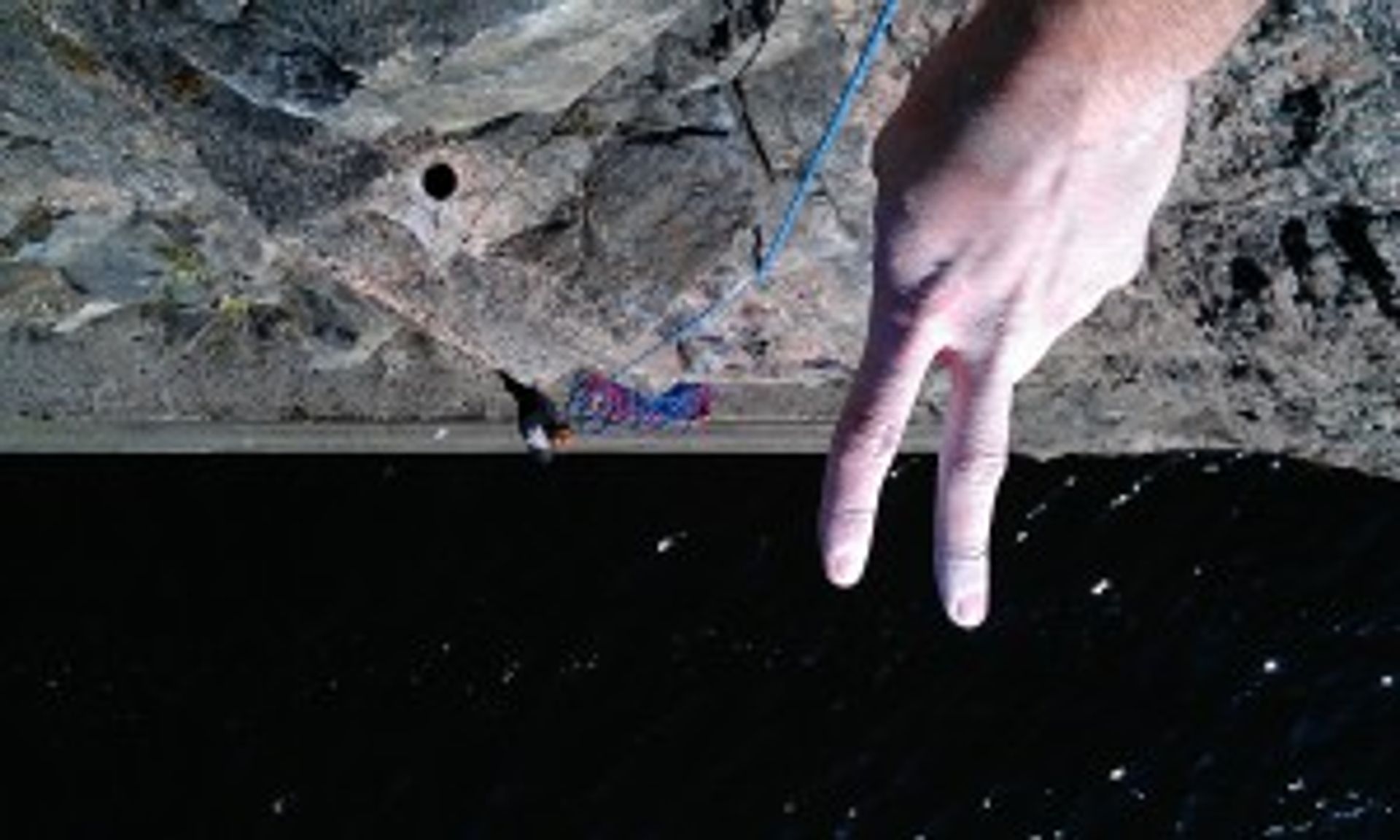 Some moments, you just get this crazy adrenaline rush, because you are so close of falling. This rush gives you that extra tiny bit of strength that you need to hold on that fraction of a second that makes all the difference. And then, one you overcome that obstacle, you are just so happy and proud that you managed. I guess that it's the same as in life 🙂 This is the spot where we were climbing (on the left side).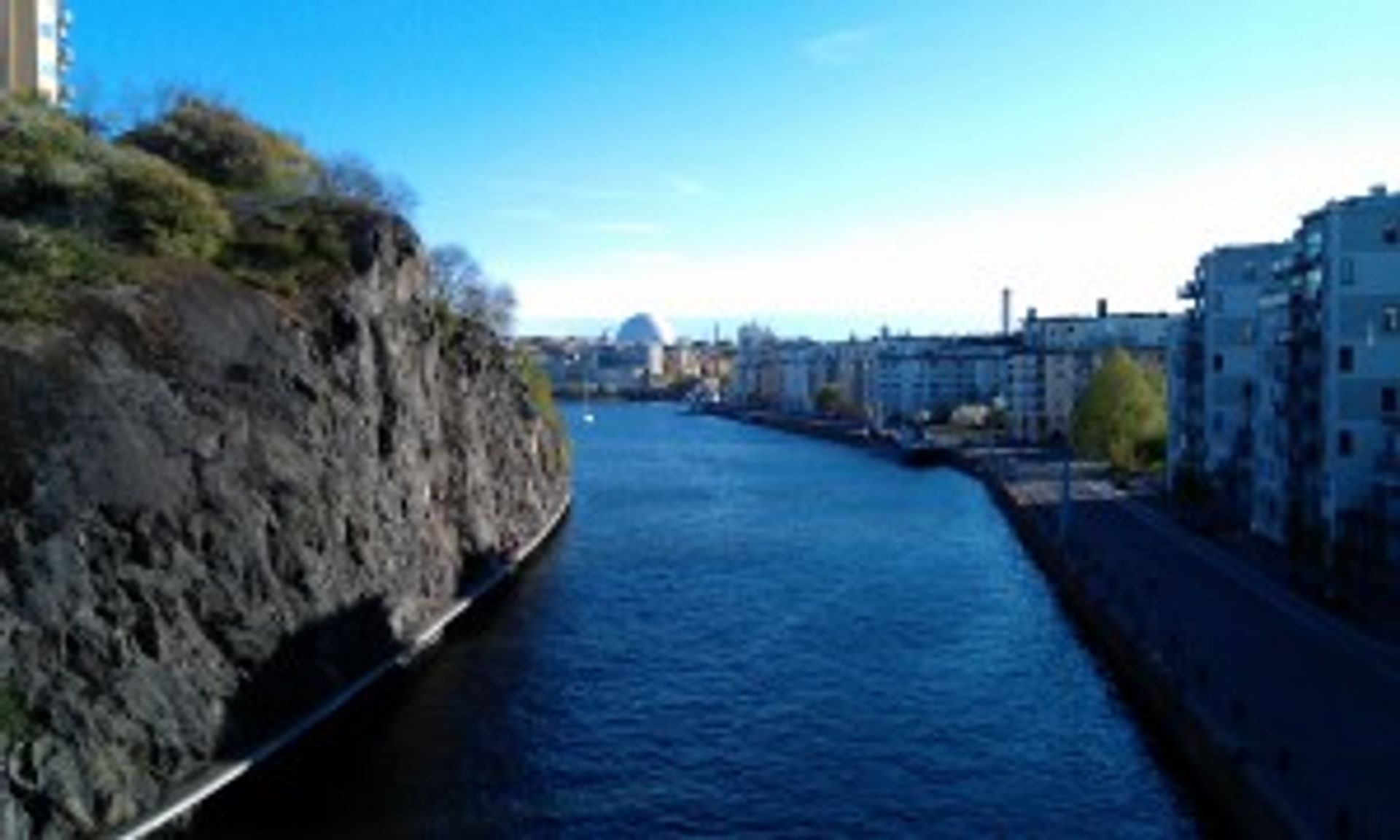 After the climbing session, I cycled back the 20km home. It was still sunny, and the city looked incredible.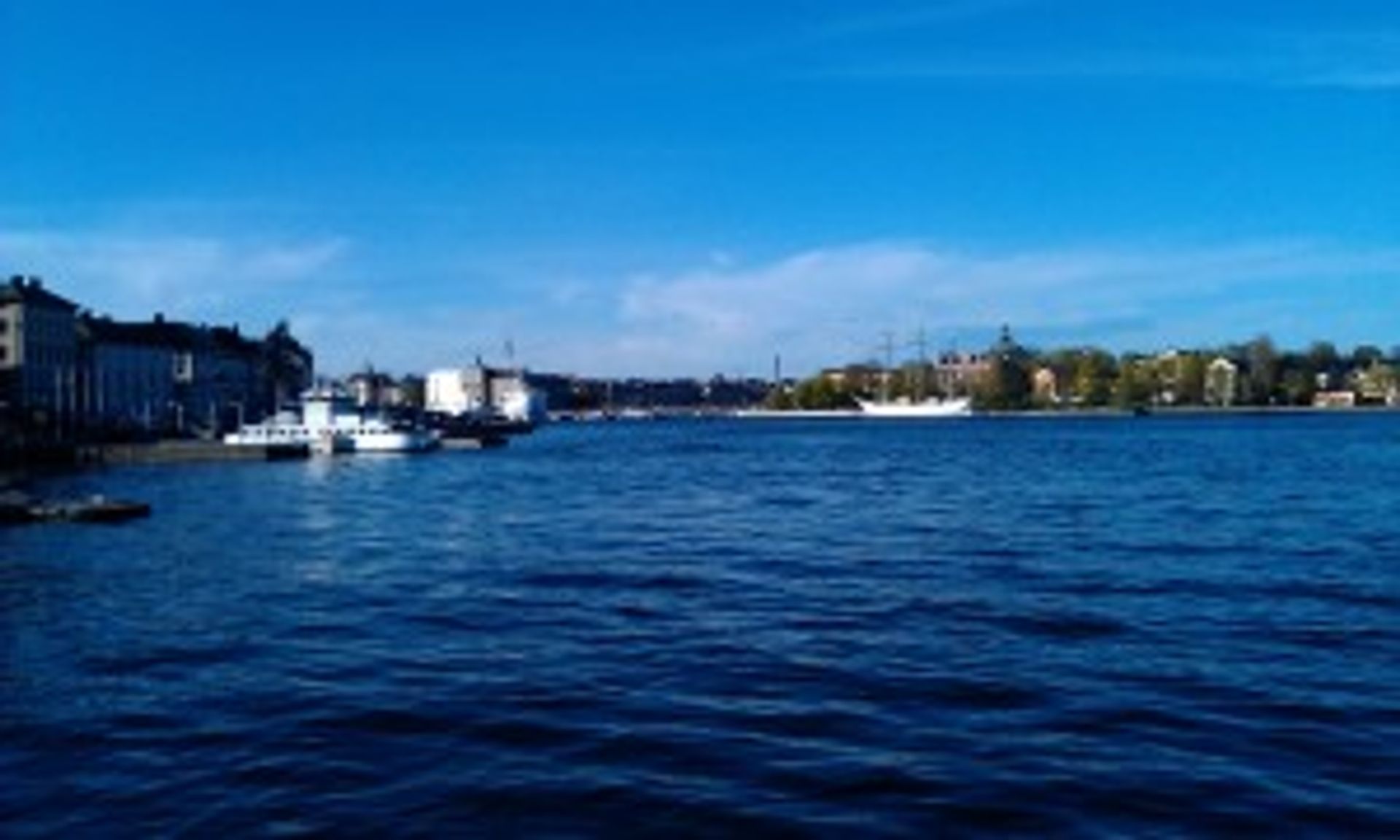 I somehow felt so energized, that I could not resist going training to some outdoor gym near my place. I had a short (but amazing) workout, but I had to stop because I got super hungry. Luckily for me, the food was already ready when I got home.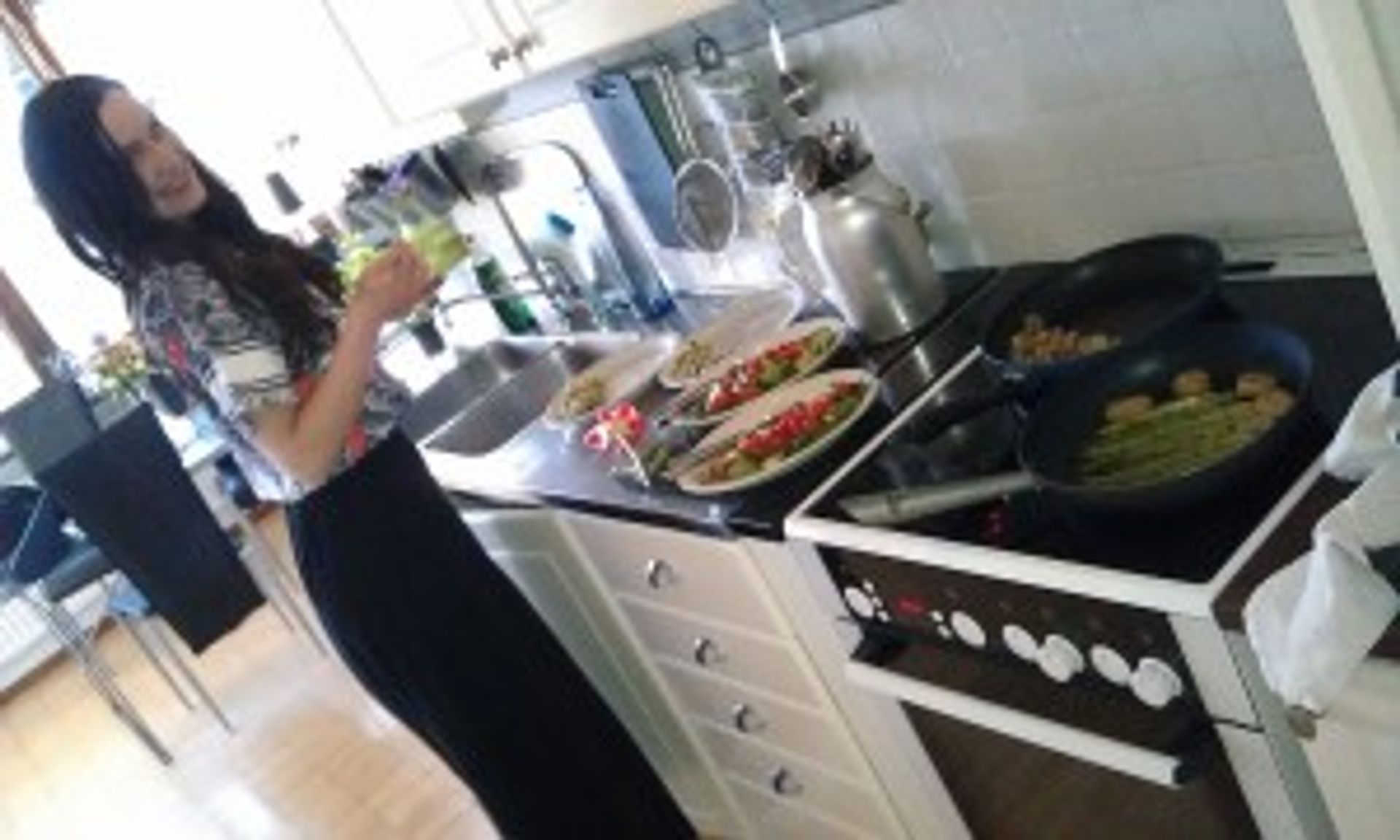 No wonder, I think I have the best girlfriend in the world! 😀