The sun is shining, the jackets are off and the students are flocking to the river. After, what seemed like, a long dark winter, the sun is finally poking his head through the clouds. Gloves and hats are tucked away and the shades are out… oh yeah, it feels fantastic.
The best thing about Uppsala is it's beauty, especially when the sun is out. I sat with my friend by a grassy bank on the river the other day. The glare of the sun reflecting from the river made it difficult to see the cathedral that was closely in view. For a city, life is pretty chilled, not too busy, not too quiet … just right.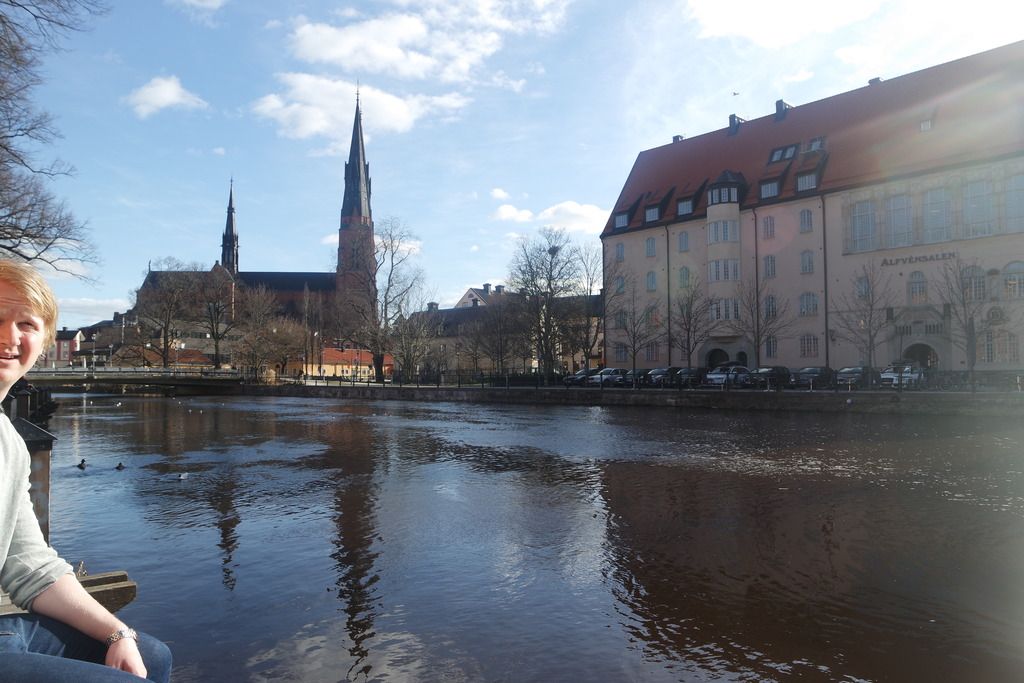 It's probably surprising to see such good weather in a place that's relatively north of the equator but the seasons are incredibly distinct here. I'm used to the year-round rain in England where the seasons seem to blend into one another, however, it really does feel like spring here. The flowers are blooming, the weather's warmer and believe me, it's very, very welcome.
It just so happens that my best friend from back home also came to visit during our mini heat-wave. Flying in from London, she arrived in Stockholm late Thursday afternoon, I took her on a little tour of Uppsala and then Stockholm later on in the week.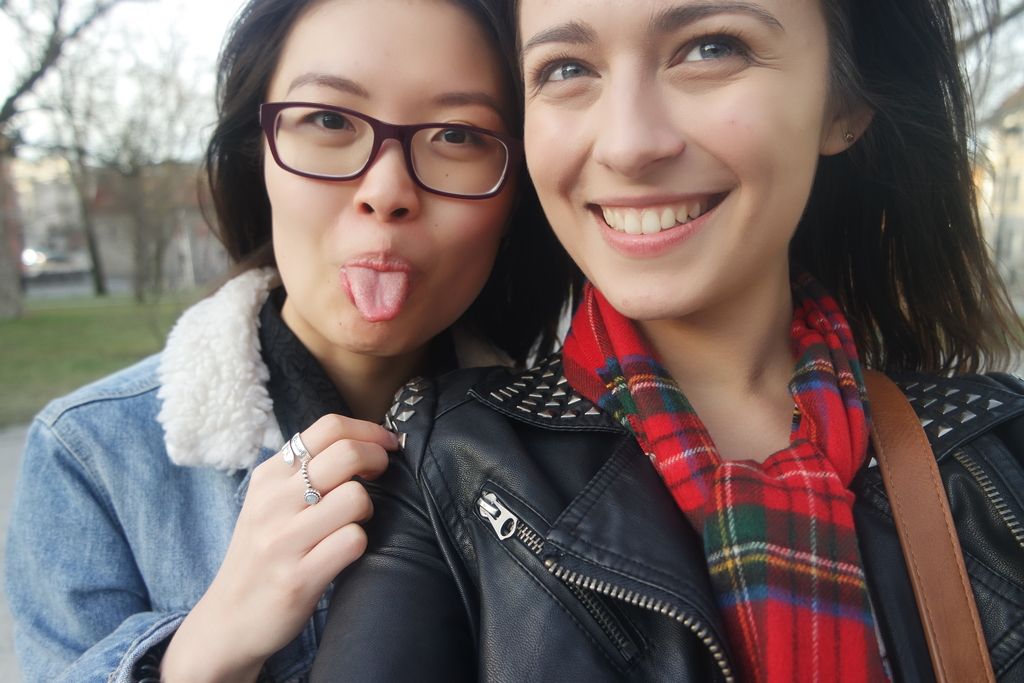 Of course, with every beautiful day there may follow a beautiful sunset…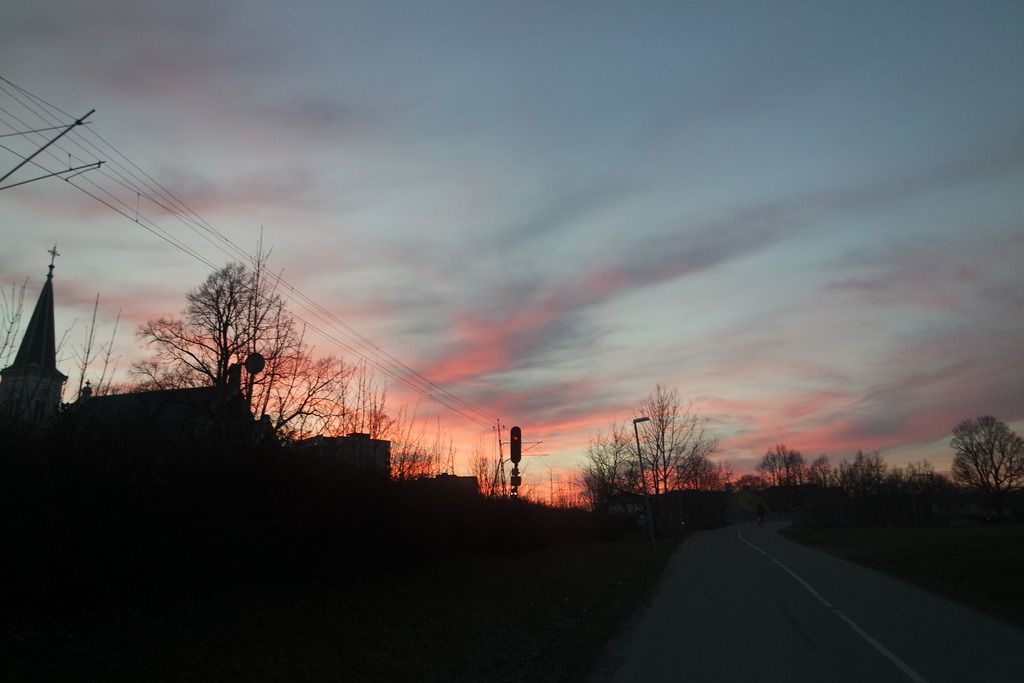 With the limited couple of days we had, we headed out to Stockholm which isn't too far from Uppsala – usually about 35-40 minutes depending on the train you get and tickets usually range from about 70(ish) swedish crowns one way.
The view is pretty sweet…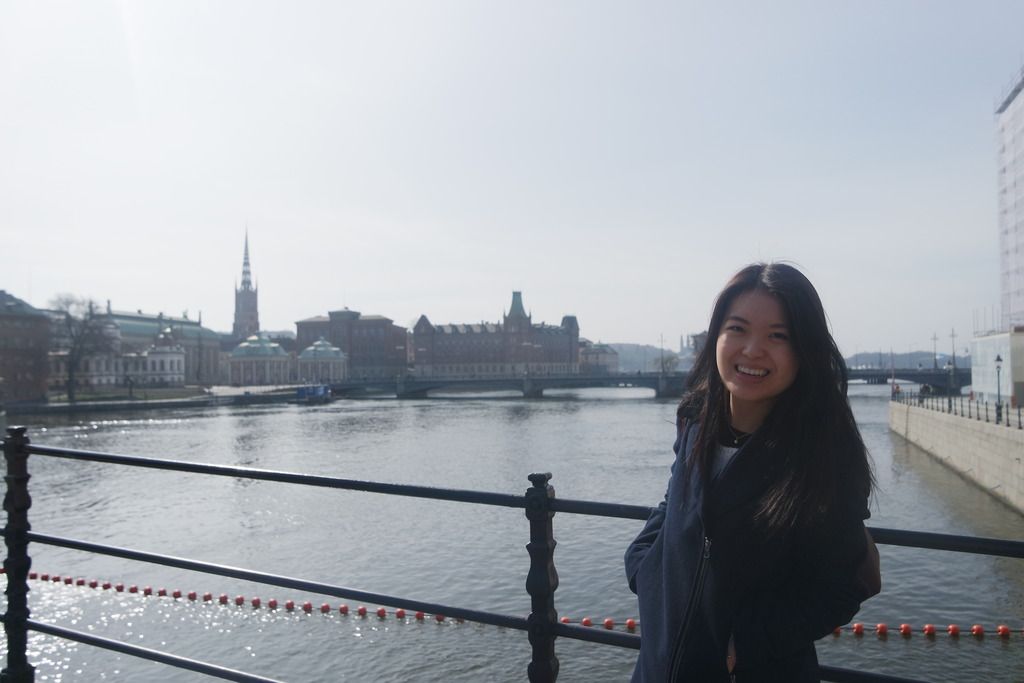 and so are the shops…
Down in the old part of the city (Gamla Stan), there's an ice-cream shop where they make the cones right before you. A woman was sitting pouring mixture onto what seemed like waffle irons and then rolling the waffle into a cone. Listening to music through her earphones whilst spinning a carousel of waffle irons – it seemed like she had a pretty decent job despite the shop being busy.
A couple of scoops of your favourite flavours and there you have it, a moment on the lips/lifetime on the hips.
If that's not enough sugar, you can always treat yourself to some handmade candies…
This part of the city is quite magical, the tiny cobbled streets lead you through to an array of shops and restaurants and although these are usually the priciest of all in Stockholm, sometimes it's nice to treat yourself 🙂
This is only the tip of the iceberg, come to see Sweden for yourself!