One of my good friends is a pretty good cook. Not only is he Italian, but he also loves feeding his friends with delicious food. If he's not suggesting dinner parties then we're begging him to cook for us. Of course I'm more than willing to be looked after – we eat quite well for being students.
Since we're well into winter, one's greatest comfort is food. With so many large supermarkets dotted around Uppsala, you're not far from one if you suddenly crave a kinder egg in the middle of studying. Food's not too badly priced either if you know where to shop. People often think Sweden is incredibly expensive but when I compare prices with what I used to pay in England, they rarely differ (apart from the alcohol of course). Shop wisely, cook at home and you'll save a lot, it doesn't need to be expensive to live here.
Last Friday, we had home-made burgers, my, my, my, they were good. Davide insisted that we only needed to mix the cheese with the mince but while he wasn't looking, I jabbed my finger into each one and filled each burger with a load of cheese. After that, I didn't really contribute since the work was best left to the chef so I sat and drank wine and scrolled through Eurovision videos on YouTube with Klara.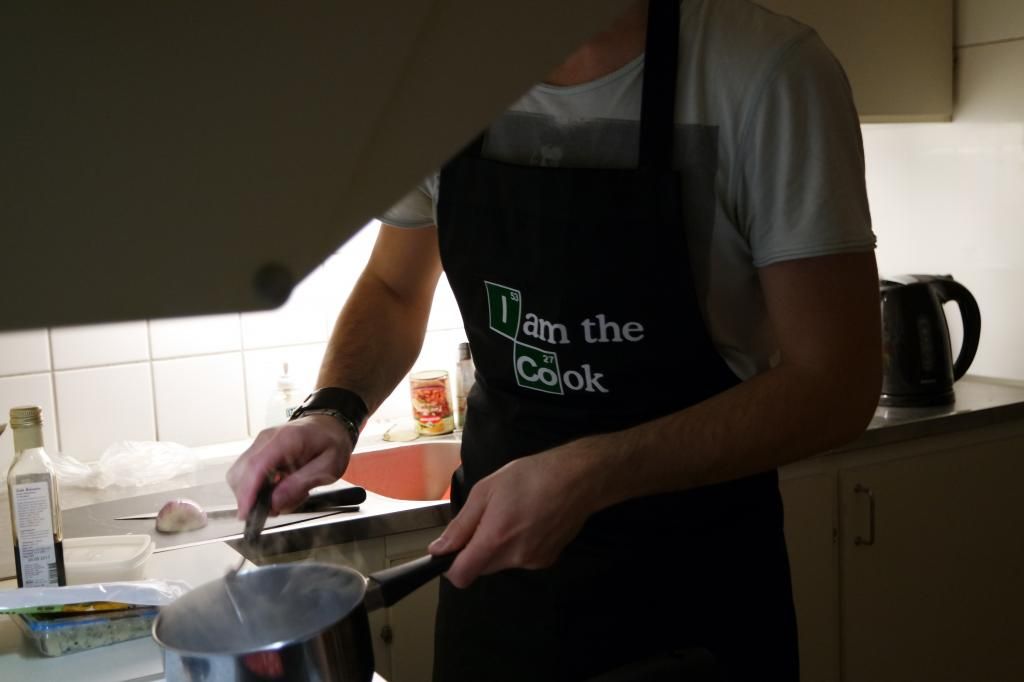 He sure is, minus the hazmat suit.
Here's his blog post for the recipe
Oh and if you're wondering why I have flowers in my cover photo, no I don't eat flowers but I got them at the weekend and they're gorgeous so I stuck them up there… why not!