'So the next possible flight will be tomorrow morning, here is your hotel and here are your train tickets'.
… and that was absolutely not what I wanted to hear when I landed at Copenhagen for my layover: one flight delay had meant that I'd missed my connection, literally, as I landed, my flight to Stockholm was taking off. I wasn't happy, there were no apologies, no explanation, just a hotel booked for the mere 4 hours I'd be there and a food coupon for a shop that simply didn't exist within the airport. This wasn't quite the start I'd hoped for.
Christmas was amazing. Never had I eaten or drank so much in months and I became very accustomed to home cooked meals. To know that I would be going back to Sweden with the poor cooking skills I have left me a little bit deflated. Nonetheless, I left with high hopes since I knew that I'd be moving into a new place for the new semester.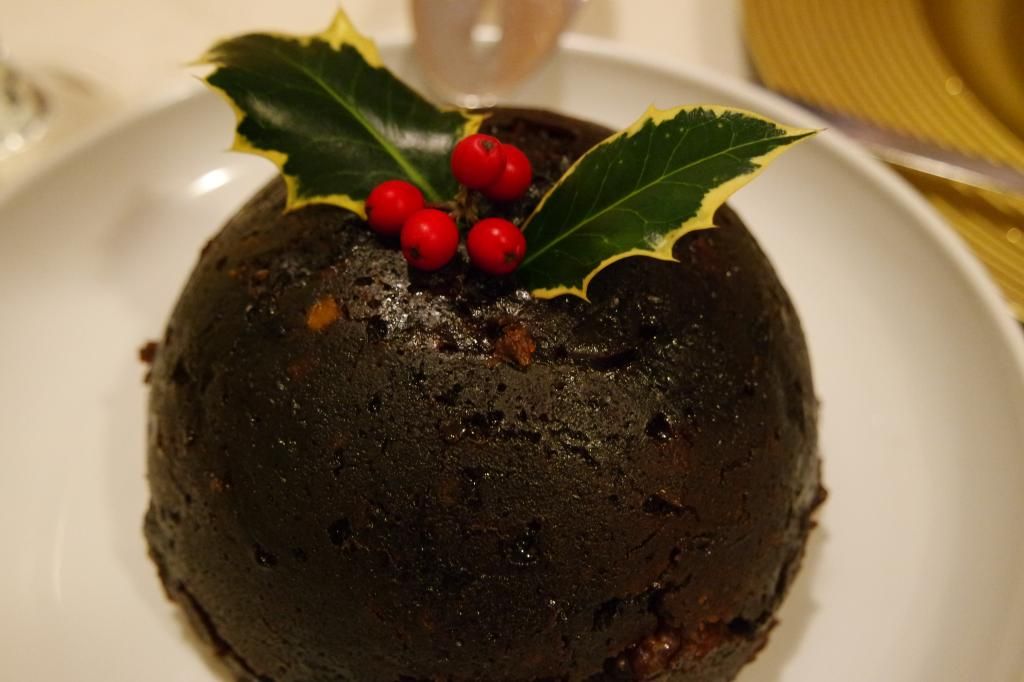 Get in ma belly christmas pud – omnomnomnom
I felt sad that day; I wasn't ready to leave Christmas behind. I was more than happy to sit at home and stuff my face with chocolate and gingerbread, heck; I'd even keep up the Christmas tree all year 'round if I could. But no, responsibility was a-calling and it was important I went back to my studies. I left with a heavy heart because saying goodbye to family is never easy.
They watched me as I walked out towards security, my parents and my grandma waving until they became little dots in the horizon. I let out a great big sigh and continued on. 'New year, new start ey' I thought as I took off my shoes and placed them in the security tray, 'why can't it be Christmas every day?'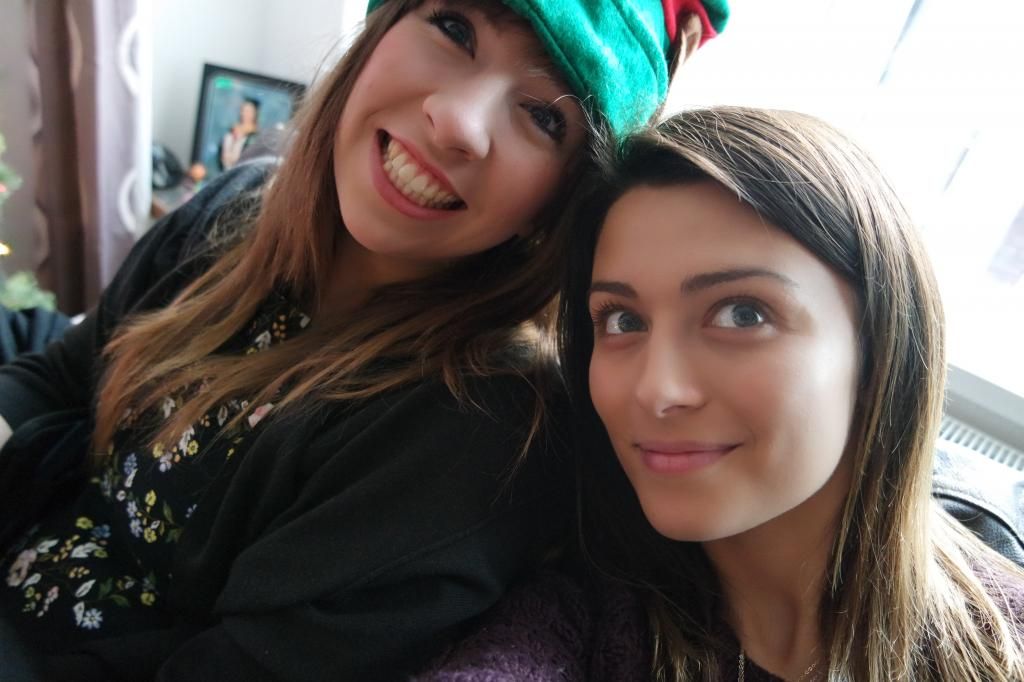 Home with the family -my cousin with her elf hat on!
As if the thought of having to be independent again wasn't disheartening enough (poor, poor me), it came over the loudspeaker that my first flight would be delayed for 45 minutes. This wouldn't usually be a problem, but I had approximately 45 minutes to get onto my next flight to Stockholm and it would be the last flight out that day: unbelievable.
Eventually I landed in Copenhagen, dazed and a little emotional. I spotted a security guard and immediately asked him for help. Well actually, I wandered around for about 10 minutes avoiding having to talk to anyone in the hope I could figure out where to go next but eventually I gave up and just asked what was going on. Waste of time really, he had no bloody clue.
Then I wandered downstairs, I asked a lady at the desk what to do and she simply replied, 'oh you should have spoken to someone upstairs to sort this out'… 'I DID' I thought 'but he looked as though he didn't know where he was, or even what he was'. Nonetheless I kept my mouth shut. Another guy beside me had also missed his flight so we were both given tickets to stay at a nearby hotel. After being advised to take the metro, I simply followed this man through the airport whilst on my phone so that I did not to look too much like a stalker.
'Oh the metro's are off' he said noticing I was following him, 'we need to take a bus'. Now, I don't advise anyone to follow strangers but in my case, it was either follow him in the hope of finding the hotel or do a Tom Hanks and forever be lost in this terminal. So I did the former and wandered out of the terminal building and around a car park on the lookout for a replacement bus with a Norwegian man (possibly pushing 40 but I daren't ask). Twas a fleeting moment our friendship, he helped me find the bus and told me what stop to get off and I simply provided no assistance whatsoever to him. He was a friendly Norwegian man, and good job I had found him, because in my emotional state, I was not ready to sleep in an airport the day before my exam.
Anyway, I slept 3 hours, went to the train station and eventually, after almost half an hour in the freezing cold wind, I arrived back at the airport and on my way to Stockholm. I wanted to be home ASAP, I'd slept badly and was terribly exhausted for what should have been my last full day of exam study. I will fully blame SAS airlines if I fail my exam (and not my lack of knowledge on the subject due to being a human potato during Christmas aha).

lots of space to do a cartwheel
As the sun began to rise over Sweden whilst we were in the air, darkness slowly disappeared. Clouds quickly absorbed an orange colour as though they were tissues dipped in juice until the whole sky was illuminated. In my opinion, the best times of the day are sunset and sunrise, some pilots say that's what makes their job better than anyone else's, they see the some of the world's most beautiful landscapes sky-high as dusk transforms into dawn. Then I realised that maybe the delay wasn't so bad, I mean I hadn't anticipated such an early flight but, my, this was beautiful.
I guess the lesson of this story is a) don't be so grumpy and try and see the positives and b) I like Sweden more than Denmark … sorry!