How to apply
Applying to study in Sweden is pretty easy. Find a programme. Apply. Then wait for the results.
🤞🏽

What're you waiting for? Let's get cracking.
On your marks…
What you've got to do first is find a programme. Sounds simple, right? But with over 1,000 programmes at 39 universities to choose from? 😩 Easier said than done. But don't worry, we've done a bit of the legwork for you. We've put together a list of all the bachelor's and master's programmes on offer. So all you need to do is figure out what you want. What your passion is. And then find a programme to match.
Got a question about a programme? Get in touch with the university directly.
Don't be shy – they're always happy to help.
Need help applying? You can always hire an educational consultant to guide you through the application process.
Applying to study abroad is a huge decision. And, well, the application process can be super stressful too. If you need some extra help along the way, you're welcome to work with an educational consultant.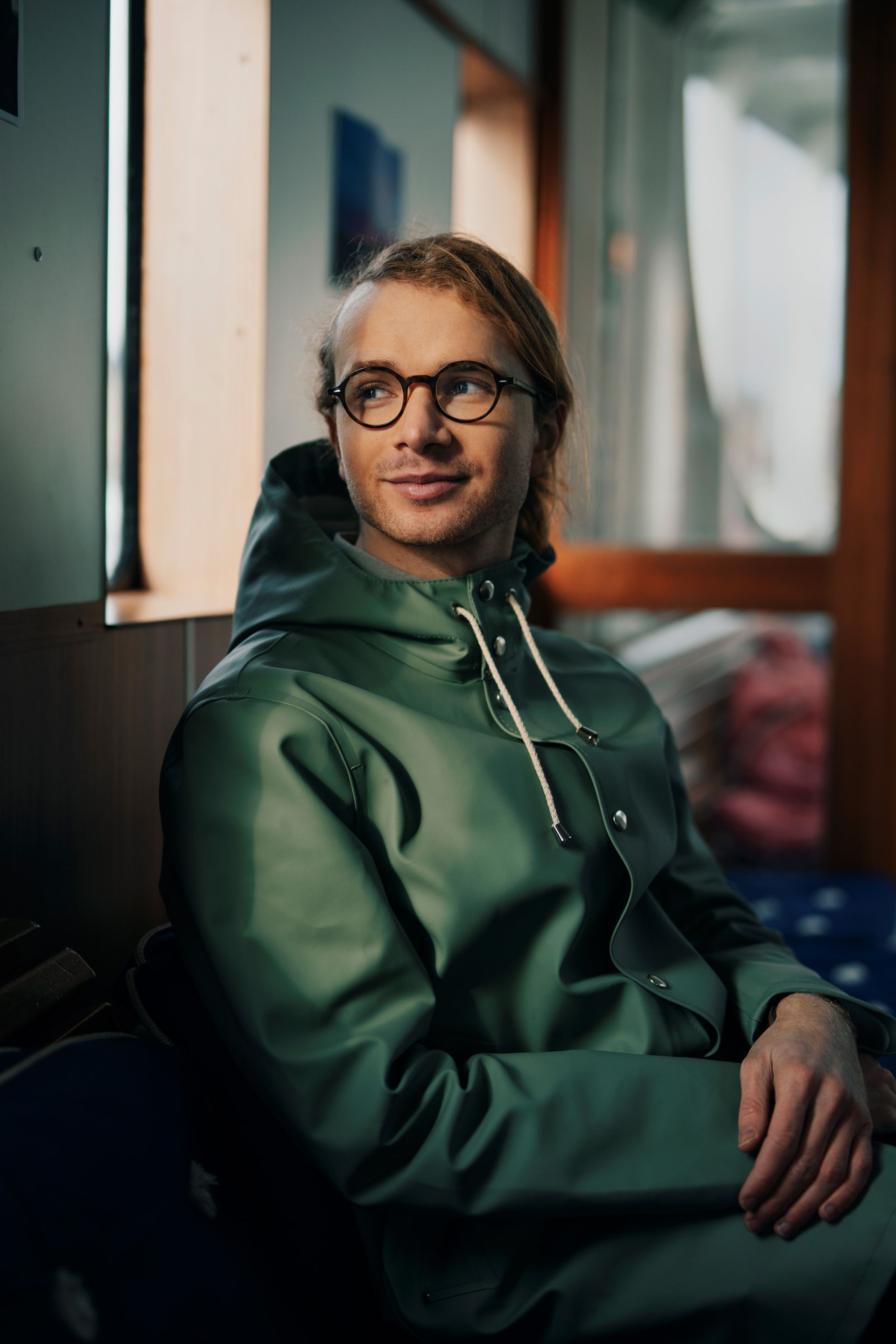 Nicholas, KTH
"I decided to study in Sweden because it is a country that stands for social inclusion and guarantees modern rights to all its people"
…get set
So you've found a programme. Or programmes. What's next? Okay, you're getting to the super important stuff like requirements, documents, and deadlines. And this might be the longest step of the process. Our advice? Start early. And take the time to get everything in order. You'll thank us later.
General entry requirements
So these are things like having completed your high-school studies. Or having a bachelor's degree. Also? Having a sufficient level of English. And you can find the general entry requirements for bachelor's programmes ↗️ and master's programmes ↗️ on Universityadmissions.se.
Programme-specific entry requirements
You may need to meet some specific entry reqruirements too. You'll find them listed on the programme's webpage. Navigate there through our programme database or from Universityadmissions.se. ↗️
Pretty much all of our English-taught programmes start in the autumn semester. So, chances are you'll apply by mid-January. ⏰

Only a few English-taught programmes start in the spring. And there's a different deadline for these programmes – you'll apply by mid-August instead.

But head over to Universityadmissions.se ↗️ to find out more. There are a few other dates and deadlines you'll need to keep in mind.
Hazal, Linköping University
"Obviously, you don't have to be a native English speaker. But in order to follow your classes, English language skills are important"
Go!
Phew, you're almost there. Just one thing left. Actually submit your application. And here's what you'll do:
So you'll head on over to Universityadmissions.se ↗️ – Sweden's central application portal. Applying for a master's? You can apply for up to four programmes in the same application. And if you're applying for a bachelor's? You can apply for up to eight programmes.
Keep track of the deadline – don't miss it!
When you apply will depend on when you'll start studying. And since most English-taught programmes start in the autumn, you'll probably apply by mid-January.

But there are a few programmes that start in the spring. Applying for one of them? Well, then you'll apply for mid-August instead.
What documents do I need to include?
Documentation proving that you meet the general entry requirements for bachelor's

↗️

or master's

↗️

programmes
Documentation showing that you meet programme-specific entry requirements
And for full details about your supporting documents, head on over to Universityadmissions.se. ↗️
You'll pay one application fee of SEK 900 to Universityadmissions.se. ↗️ Sure, it sounds like a lot. But it doesn't matter how many programmes you apply for – you'll pay SEK 900 even if you apply for one, four, or eight programmes.
Looking for a scholarship? Then look no further. You'll find a whole load of available scholarships here. Some offered by our universities. Others are from private companies.
You won't hear your results for a while. But go on and celebrate that you've sent in your application. Give yourself a well-deserved pat on the back. Congratulations! 🥳 You've taken the time to invest in your dreams. And that's worth celebrating.
But what'll happen next with my application?
So the university you've applied to will have a look at your application. At your documents, grades, courses. And they'll make a decision whether or not you'll be admitted.
You might need to wait a while to get a decision. But when the time comes around, head back over to Universityadmissions.se ↗️ to see if you're coming to study in Sweden! 🎊