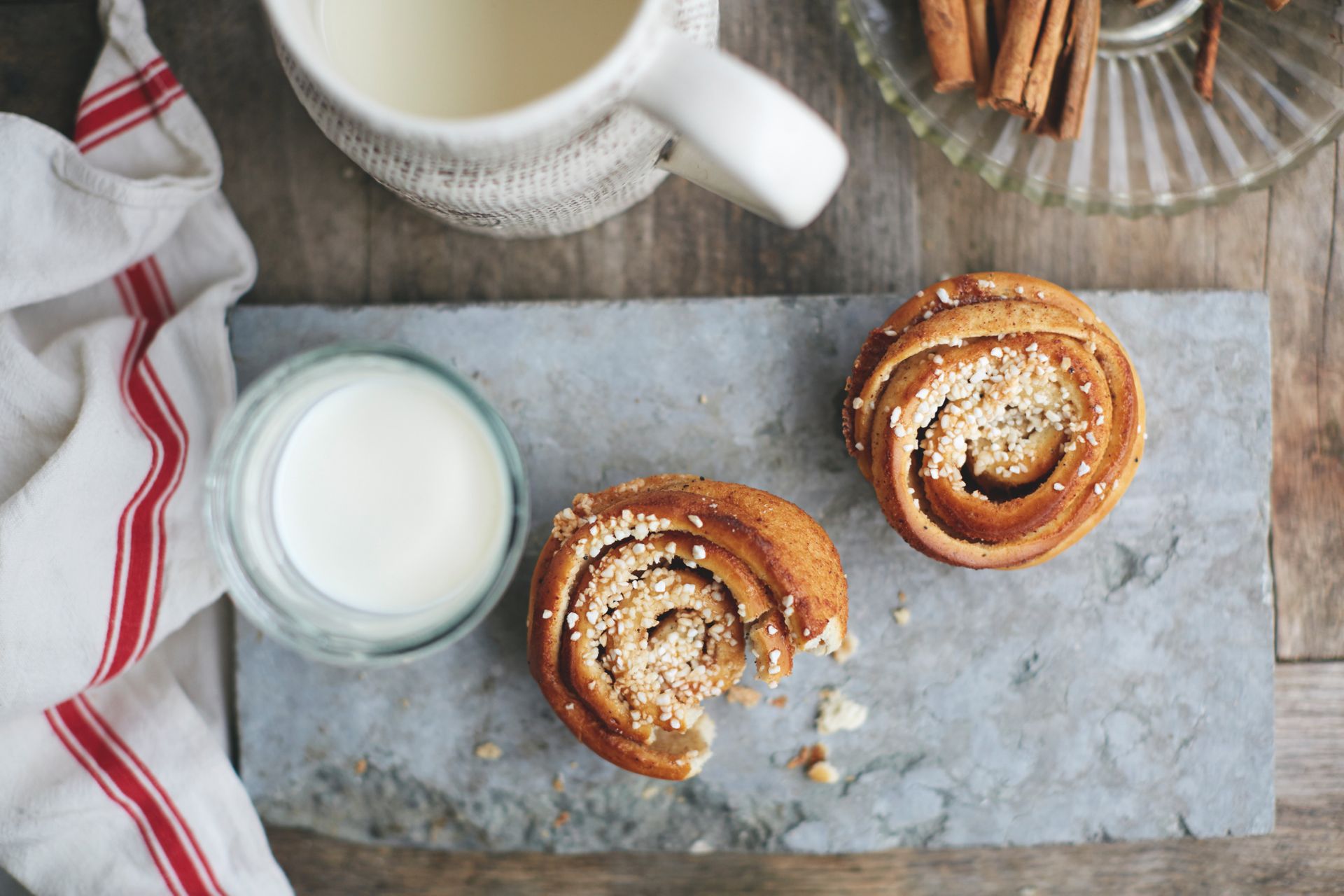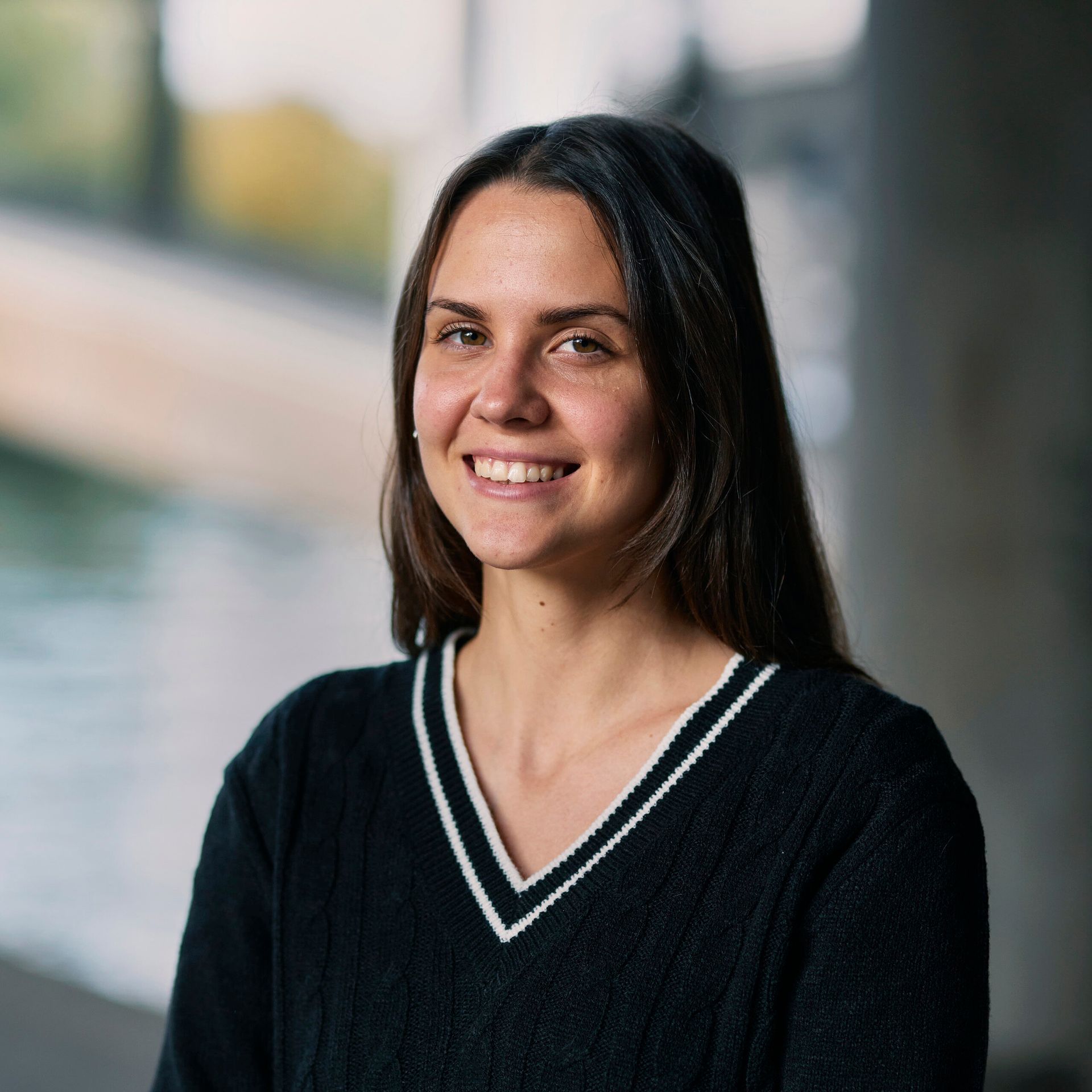 As the weather is getting colder and the days a little darker, all students in Sweden start searching for ways to increase their energy levels, including me. 😀 And what could be a better energy boost than a delicious, sweet, and warm cinnamon roll? (Kanelbulle in Swedish)

Luckily for us all, today is the Swedish National Cinnamon Roll Day!!! For me, as a student at the University of Skövde, it means an unlimited number of free cinnamon rolls to brighten up the day. But in case you didn't get a chance to try this yummy snack today… Don't worry, I got you!

Here is a student-friendly recipe (by Jesper Millertson) for the original cinnamon roll made the best way possible – the Swedish Way.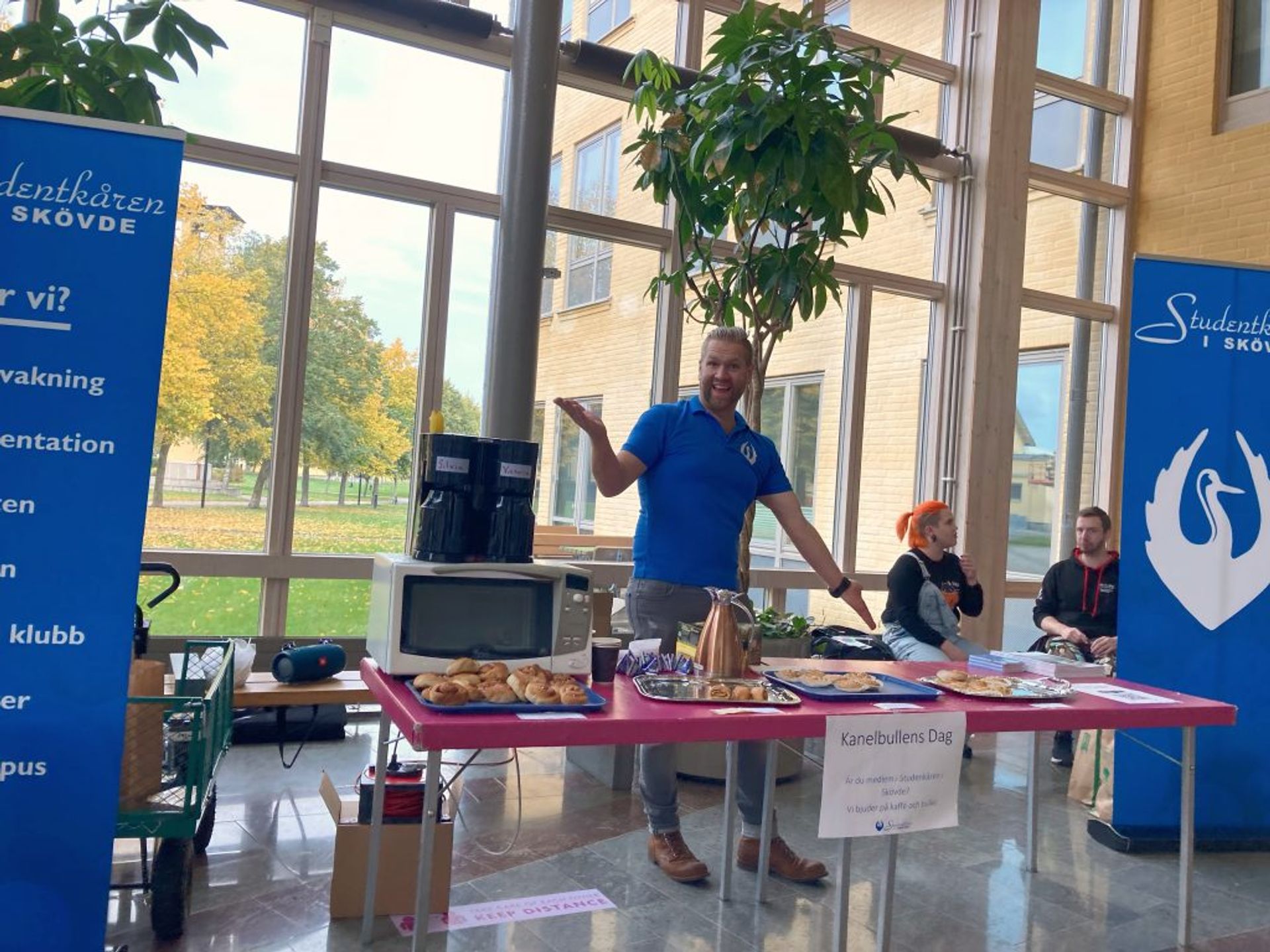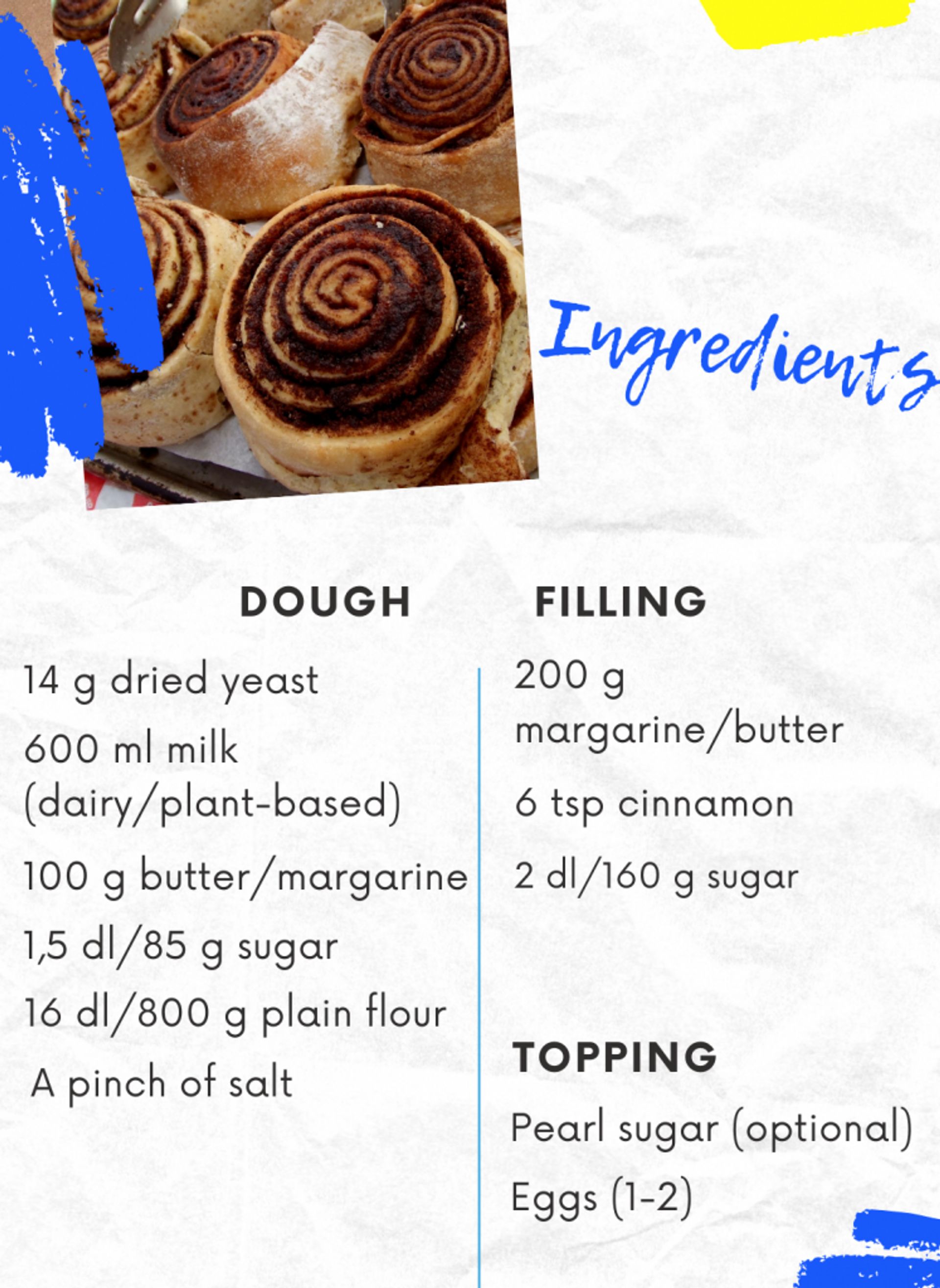 Ingredients:
Dough:
14 g of dried yeast
600 ml of milk (dairy/plant-based)
100 g of butter/margarine
1,5 dl/85 g of sugar
16 dl/800 g of plain flour
A pinch of salt
Filling:
200 g of margarine/butter
6 tsp of cinnamon
2 dl/150 g of sugar
Topping:
pearl sugar (optional)
eggs (1-2)
Step-by-step recipe:
Dough:
Melt the butter in a pot, add all milk and let it cool down.
Crumble the yeast into a bowl.
Once the milk is lukewarm, pour 1/3 over the yeast and stir for a minute.
Mix sugar, flour, and a pinch of salt together and add the yeast.
Start kneading the dough until it doesn't stick to the bowl.
Let it rest under a kitchen towel for about 30 minutes.
Filling:
Leave the butter in the room temperature until soft, then mix it together with sugar and cinnamon.
Once the dough has rested, roll it out into a rectangle.
Spread the filling over it as if buttering bread.
Forming the rolls:
Set the oven to 250 degrees Celsius.
Once it's covered by filling, roll the entire dough from one (longer) side to the other – it becomes a big log.
Cut off pieces of the log, not too big as they will rise after resting.
Place baking paper on an oven plate, and transfer the rolls.
Let them rest for another 20 minutes.
For the last step, break 1-2 eggs into a small bowl and give them an egg-wash finish: use a kitchen brush.
Once brushed, sprinkle pearl sugar on the top and put them into the oven.
Bake for about 8-9 minutes.
You can enjoy the cinnamon rolls with your friends, eat the whole oven plate while watching Netflix (almost like me), freeze them for later, or enjoy them on your FIKA break. If you are not familiar with FIKA – reading this blog post is a must!