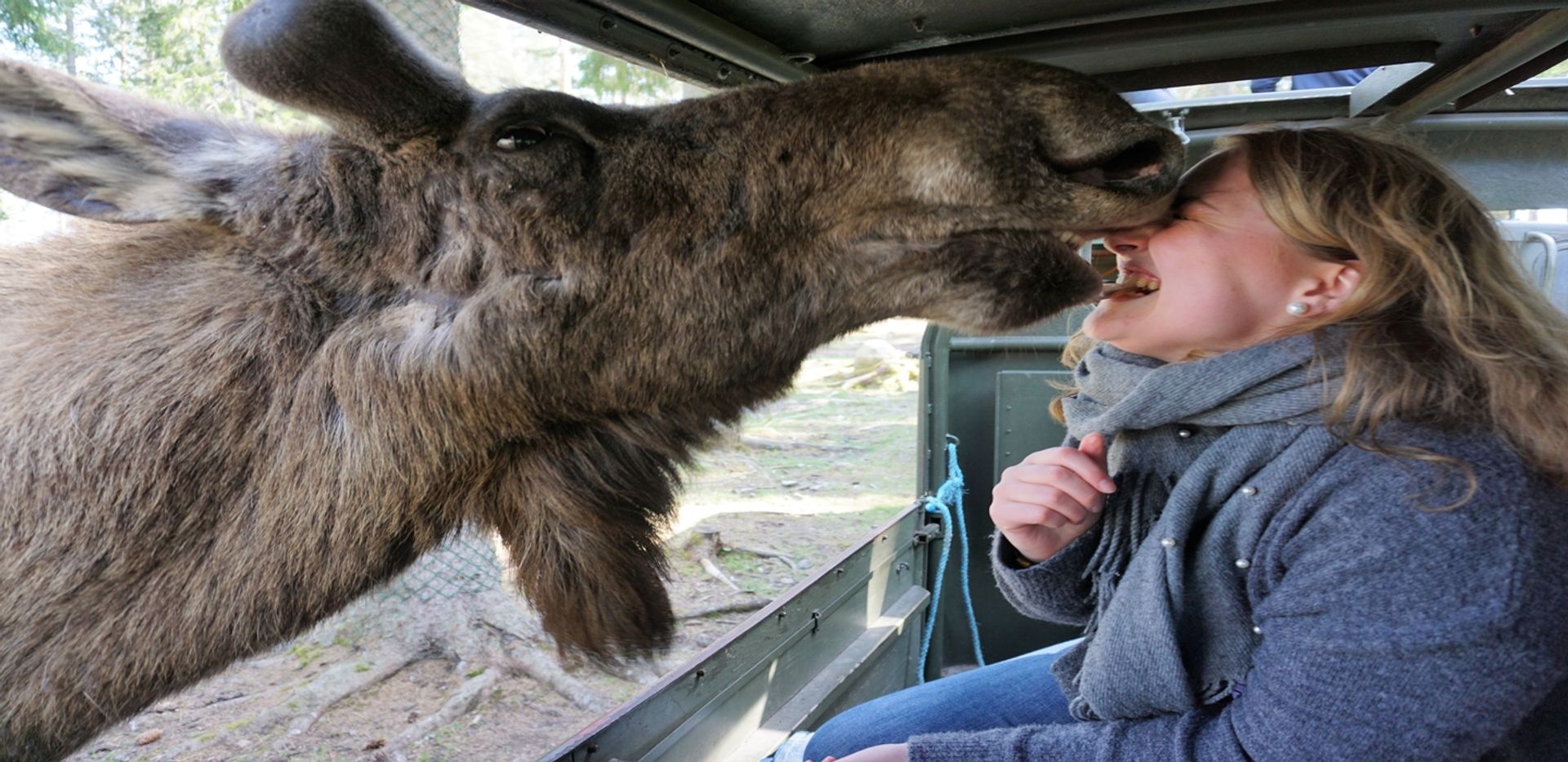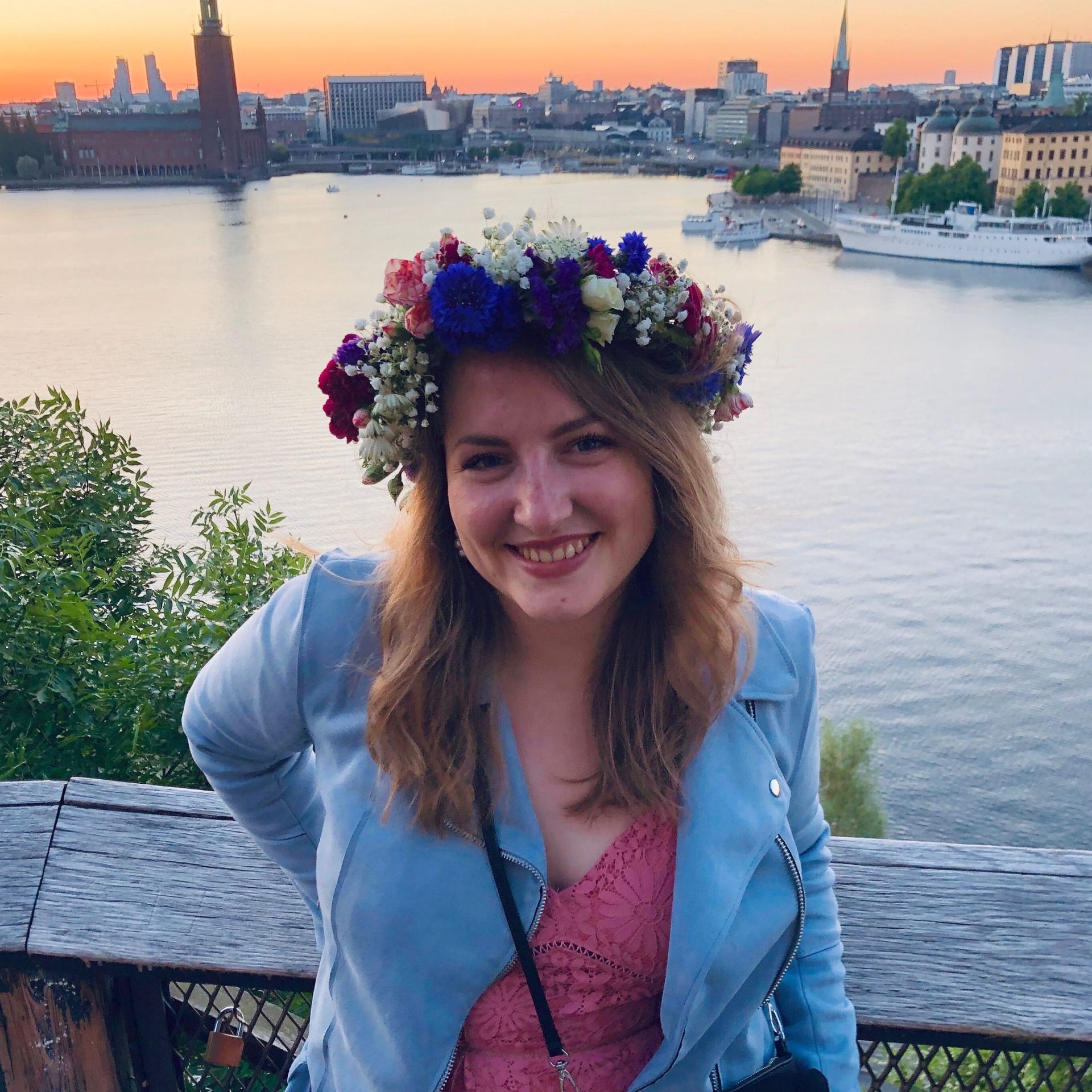 If you think of a safari I bet you have pictures of lions, giraffes, elephants, rhinos, hippos and probably many other African animals in your head. Well, you can go on a safari in Sweden, too! On my bucket list for Sweden was seeing a real moose. I have seen one in Slottskogen in Gothenburg, ↗️ but still I feel like that does not really count. So, when the Integration and Activity Comittee ↗️ of JU ↗️ announced another biannual moose safari, I did not hesitate and immediately bought my ticket.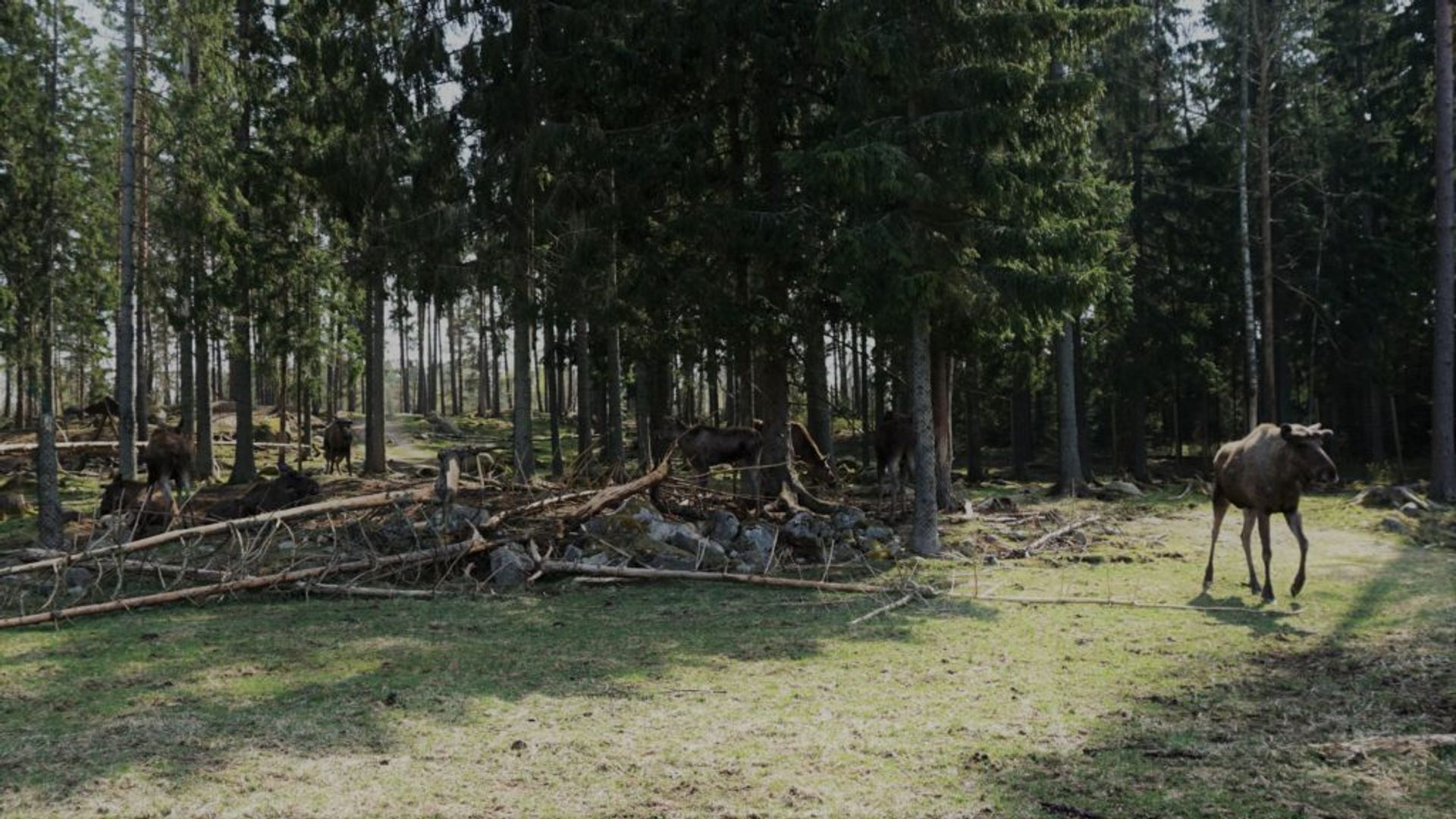 Last Sunday it was finally time to hop on the bus. After driving 2 hours across the Swedish province Småland, ↗️ which has plenty forests and lakes, we arrived somewhere in the middle of nowhere. Literally. The road leading to the park barely fit our bus and had so many curves that at some point I felt a bit sick. Phone reception was kinda bad and it was ohhh sooo silent. What a fantastic getaway!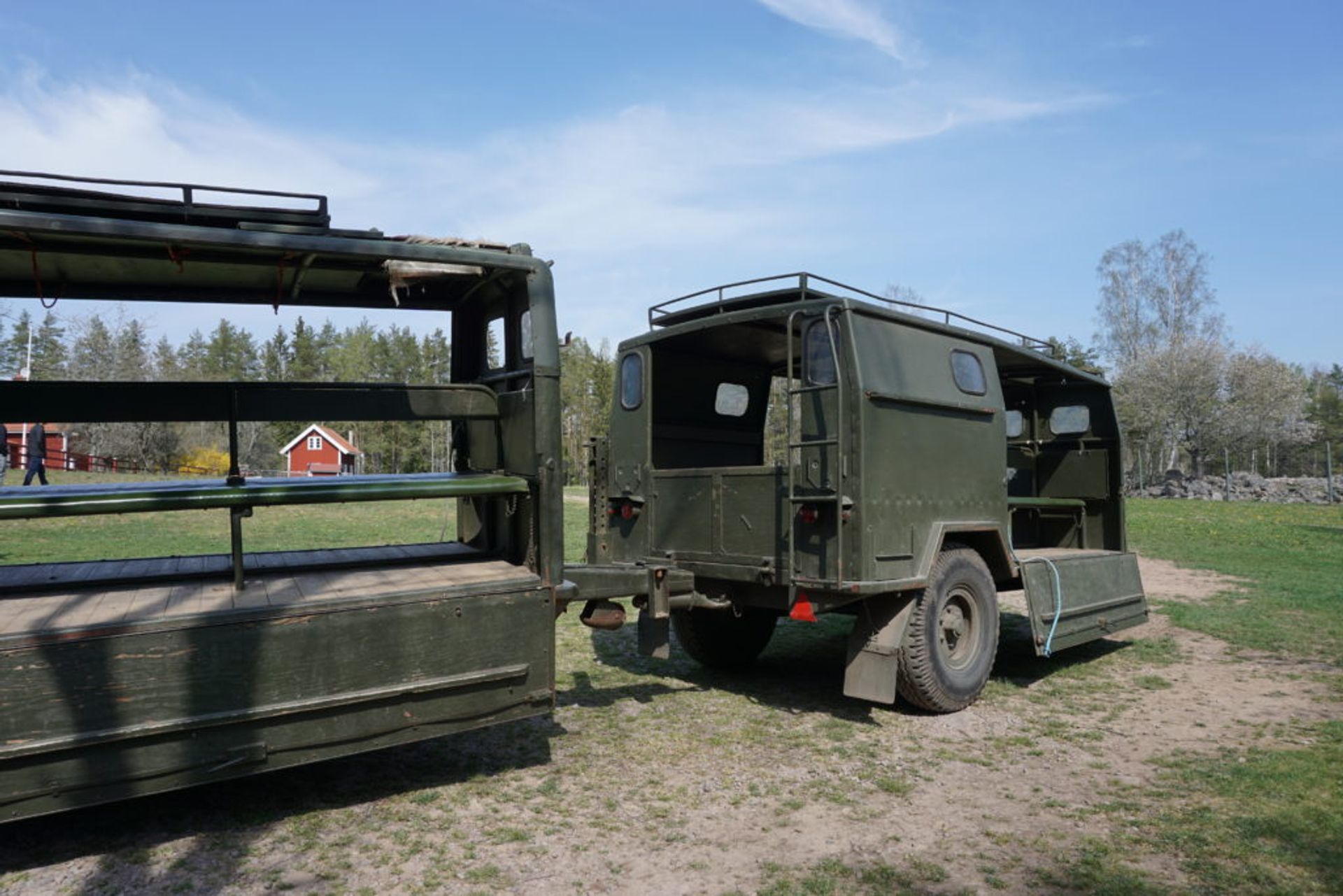 The park we went to was Virum Älgpark ↗️ and is located close to Vimmerby. ↗️ Vimmerby is home to the famous Swedish author Astrid Lindgren! ↗️ (her books are perfect to practice your Swedish as described in Lauren's latest blog post!)
If I understood right, the farm is operated by an elderly couple. With a tractor, they drove us to the moose. We were sitting in old military vehicles – or on their roof.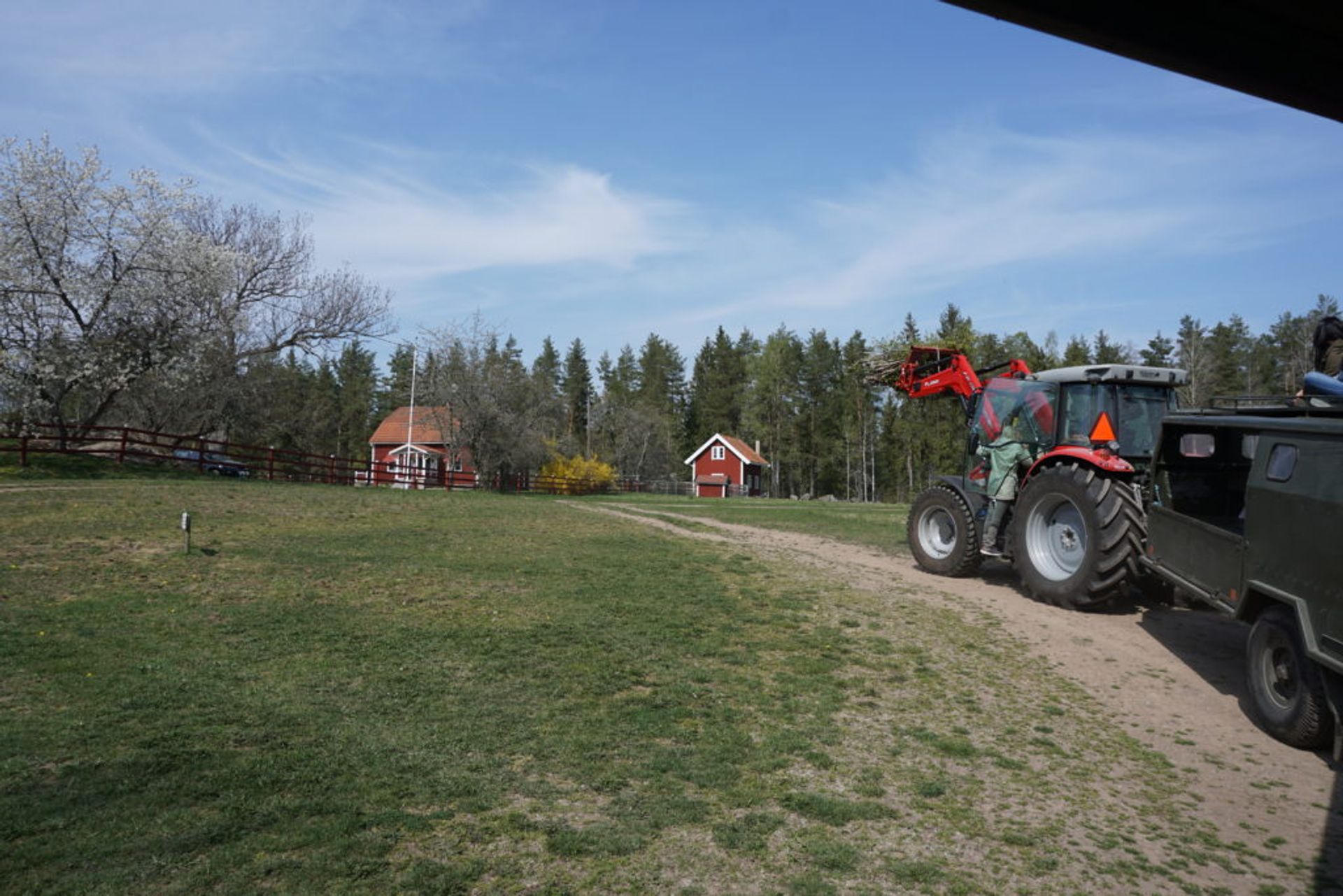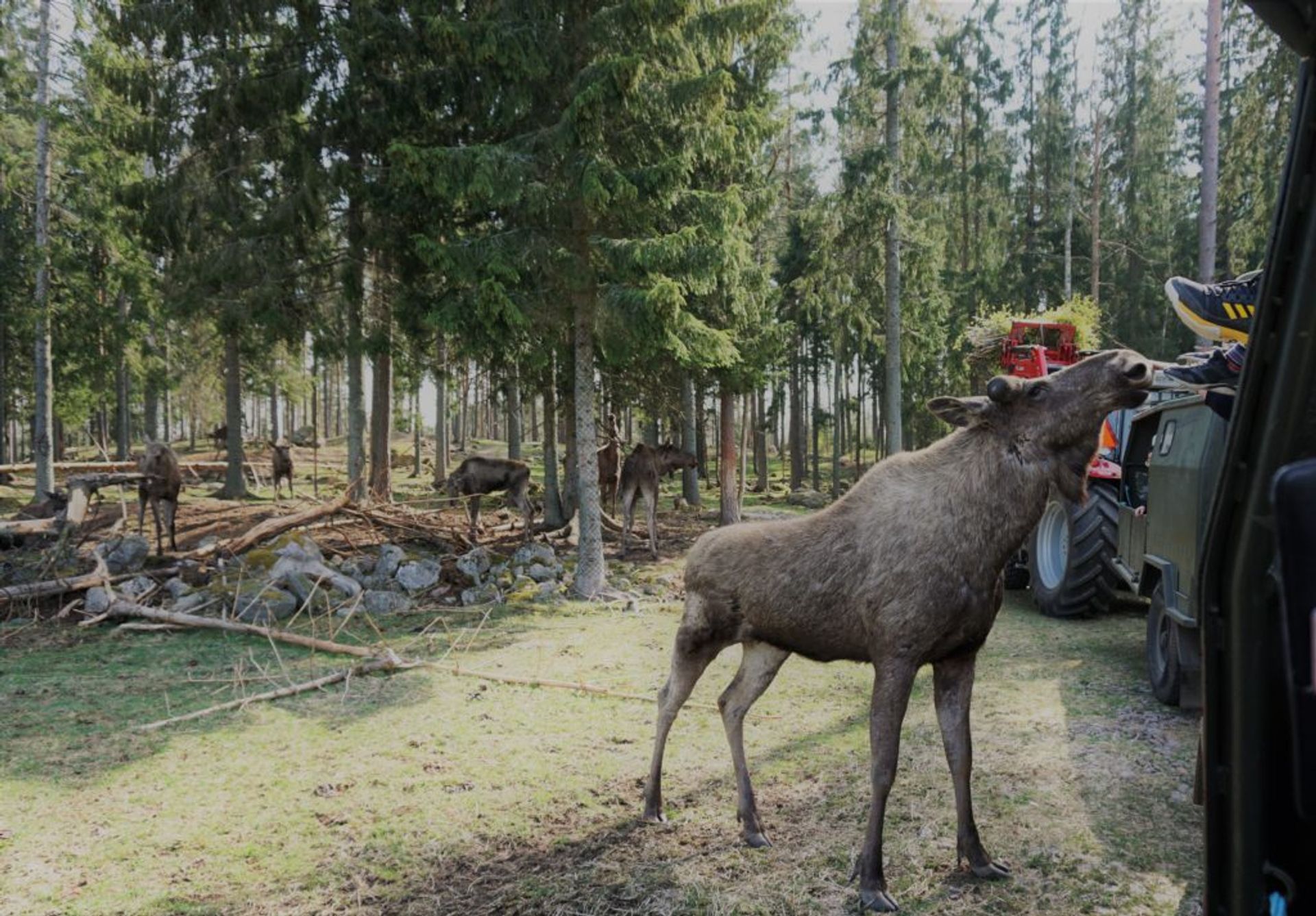 We could pet and cuddle the moose, feed them with apples and potatoes, take photos or even kiss them. It was the best experiences  e v e r! Enjoy the photos below!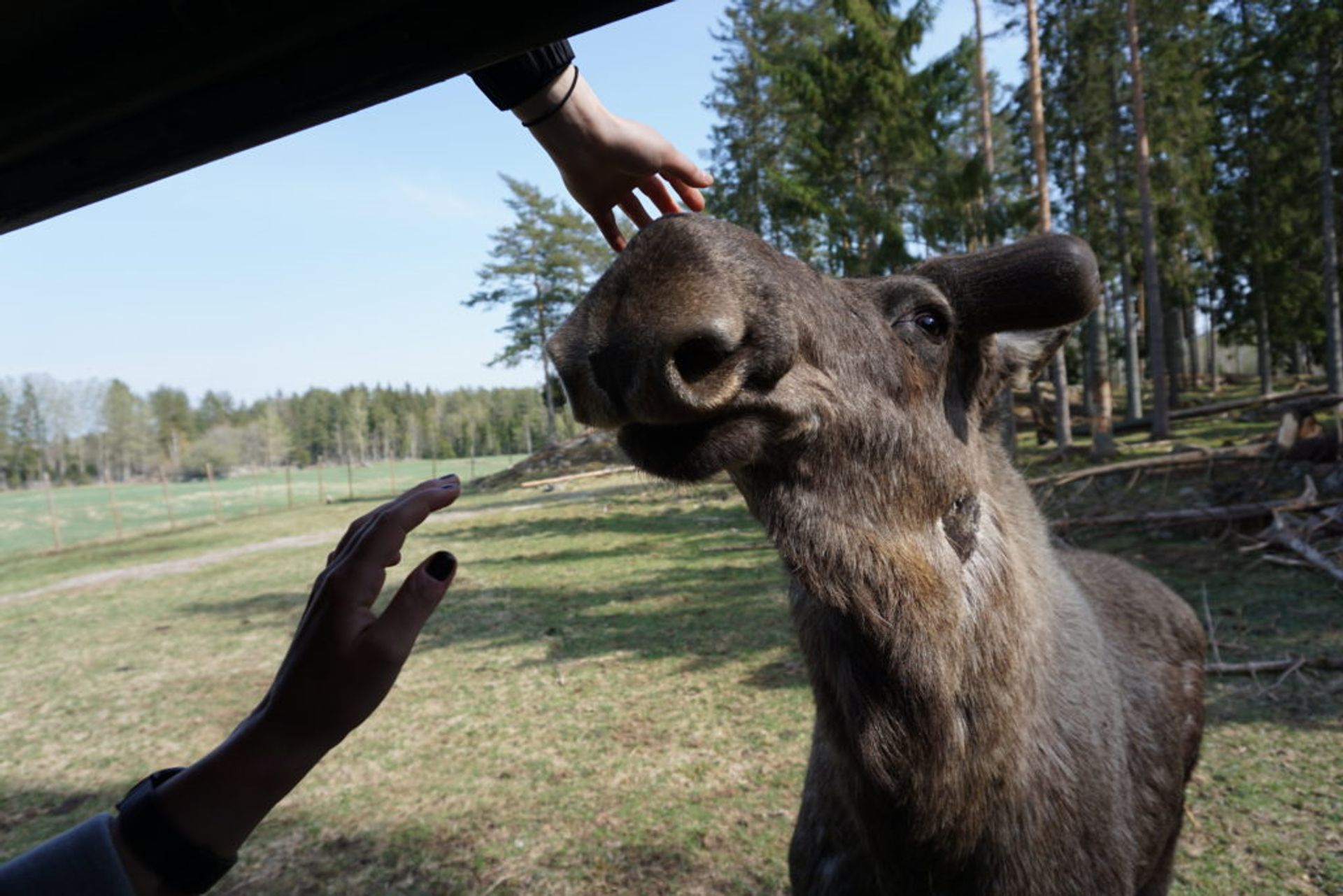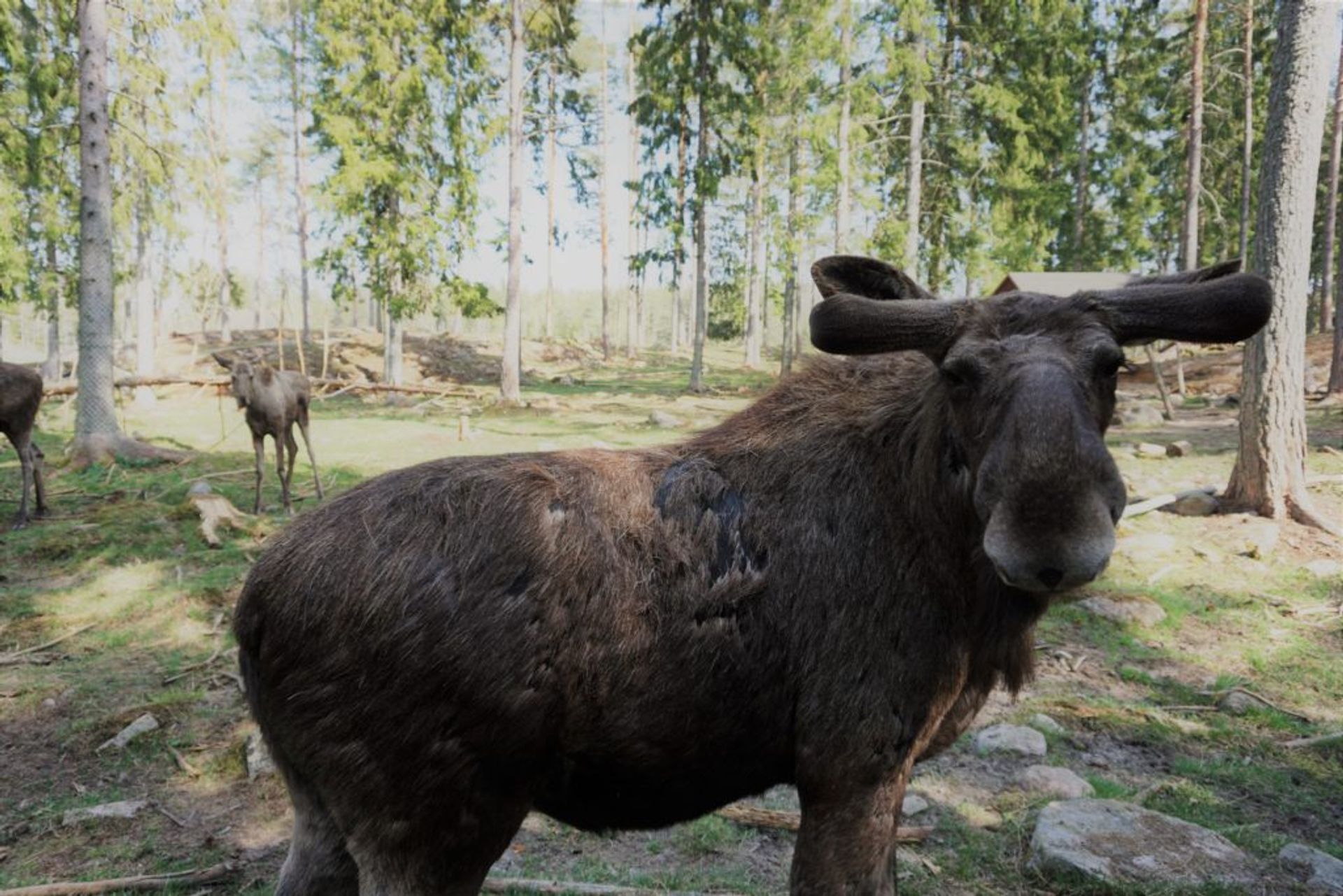 Moose facts for you
Did you know they can swim? They can even dive up to 5 metres deep in search for food.
During our last ambassador meet-up in Östersund, we were told that you can dry moose poop and create jewelry out of it. Birthday gift, anyone?
Moose loose their antlers once a year. Antlers can weigh up to 20kg and be as wide as 130cm.
They can run as quick as 60km/h.
They are called Skogens Konung in Sweden – "king of the woods".
Their population in Sweden currently estimates to more than 400,000. Even though 100,000 are hunted every year it is not an issue since the cows often give birth to twins.
You can eat moose! Shame on me, I have eaten quite a lot of moose meat in my life. Back when I was living in Canada, my roomate went hunting often and we always had fresh moose meat in the freezer. Extremely delicious and pure nature.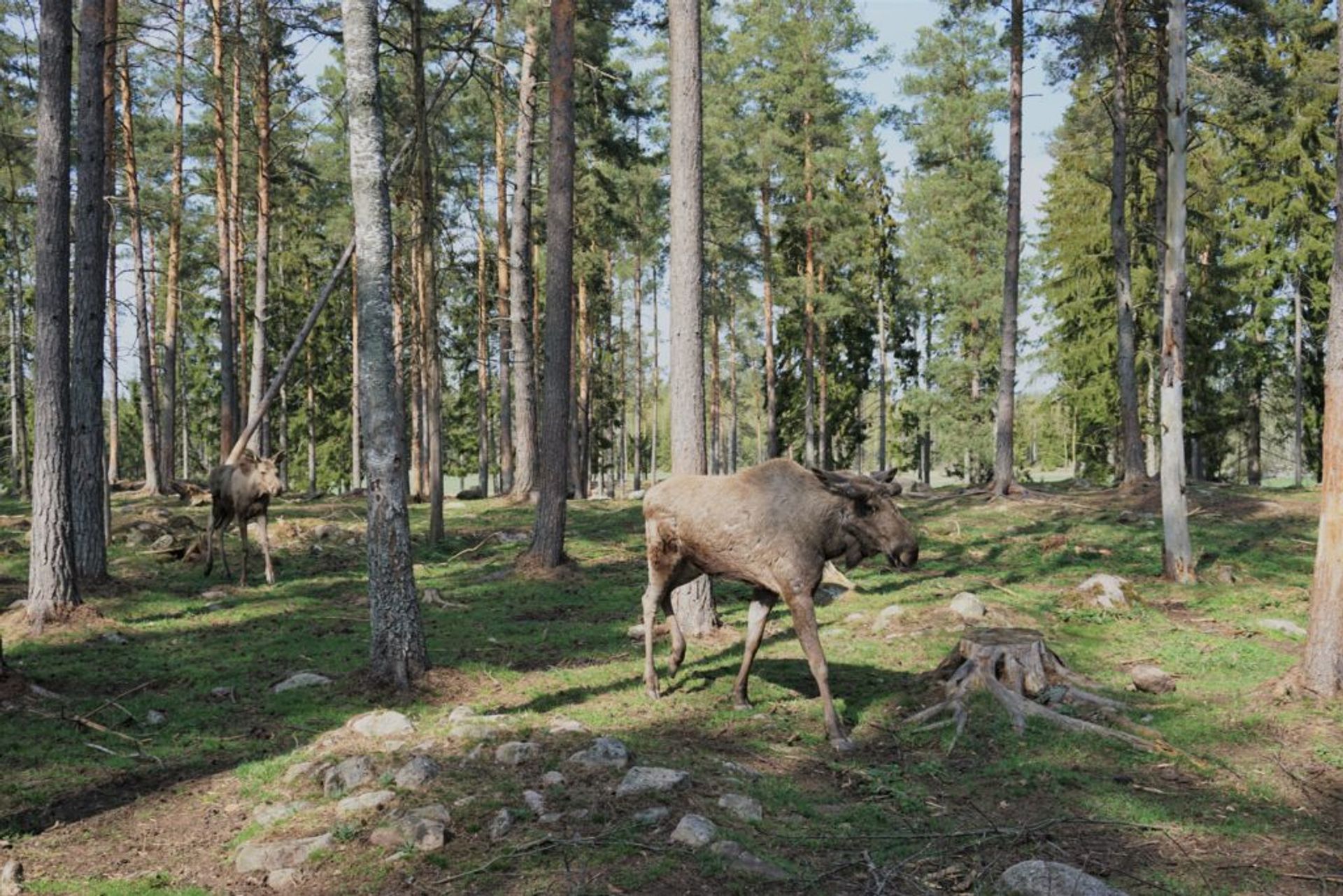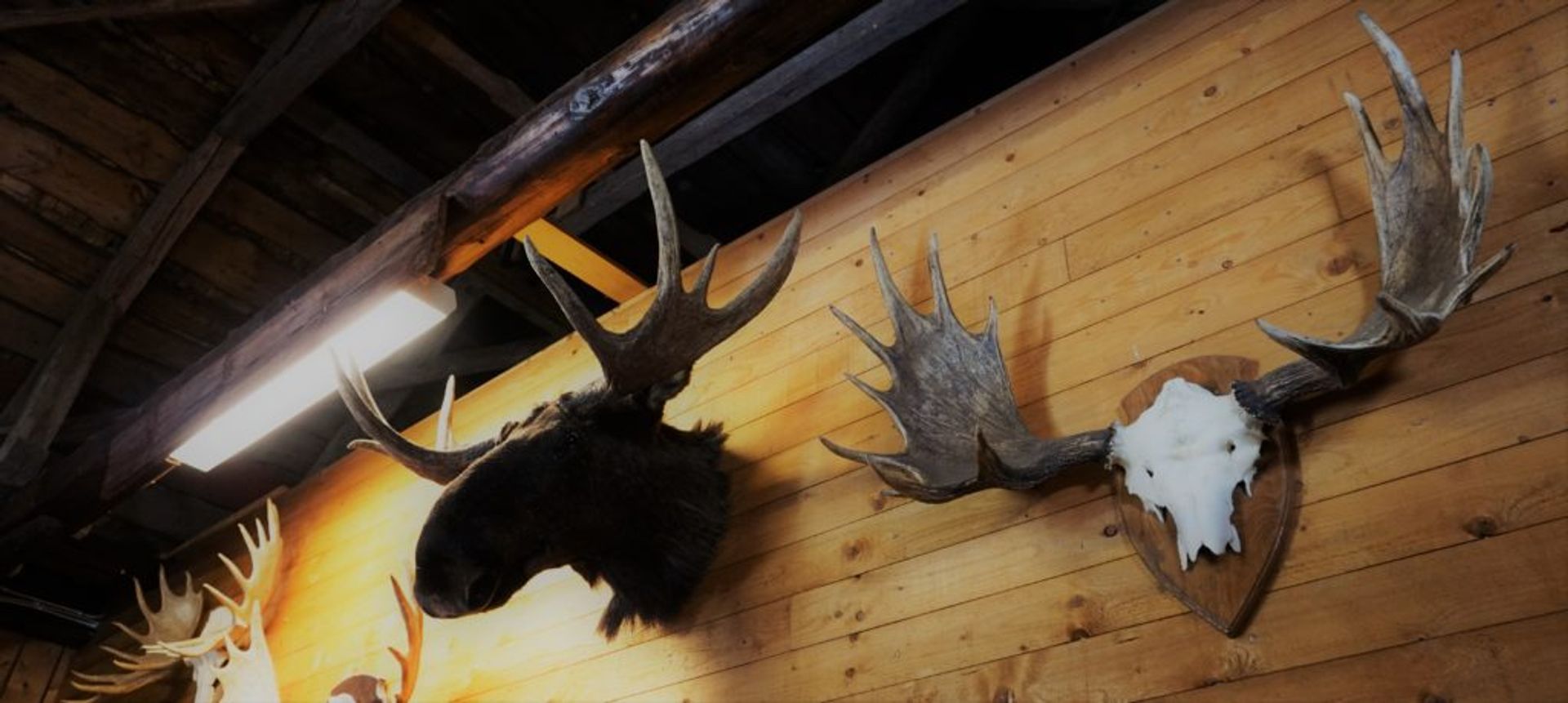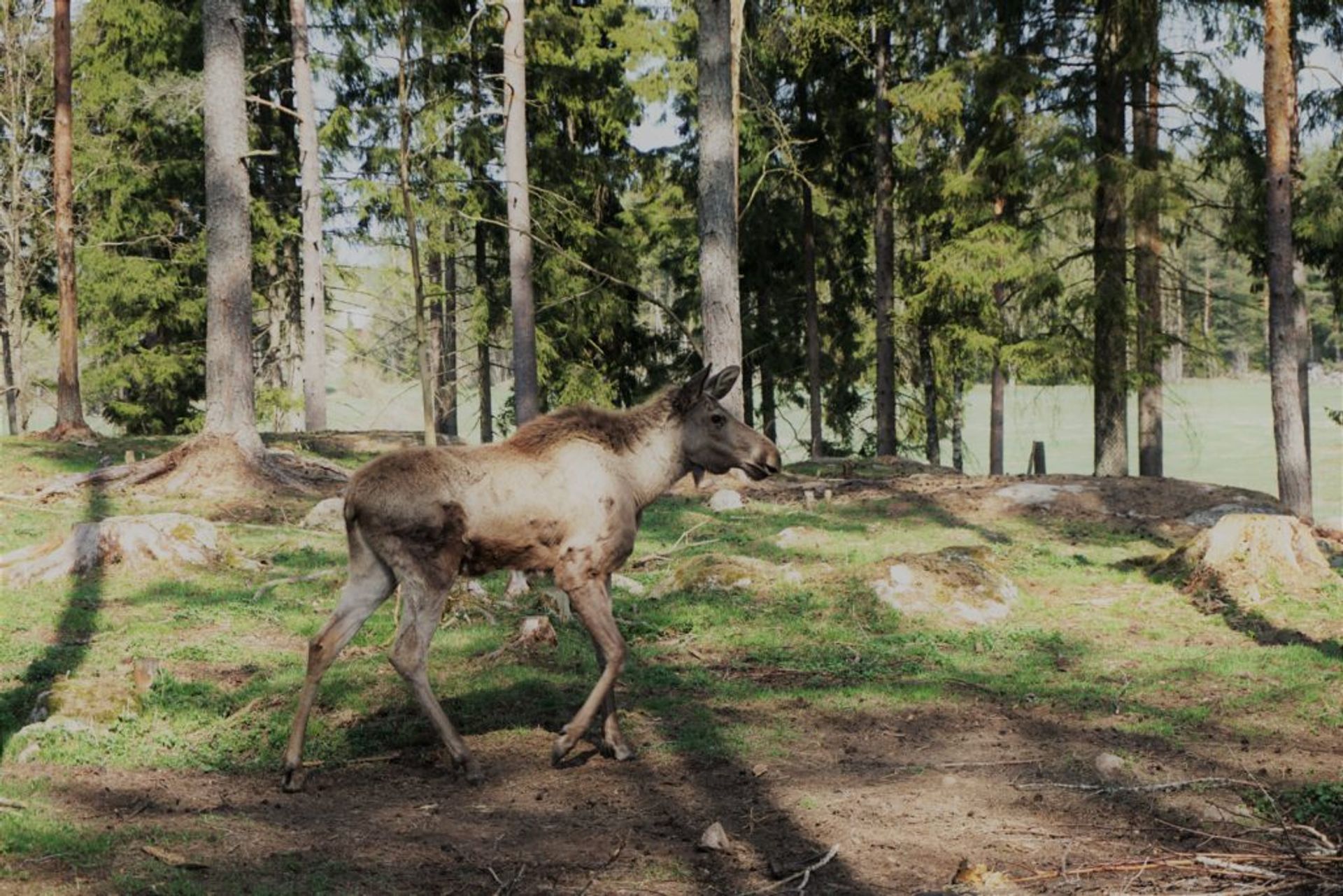 Even though North American moose are a bit taller, I think the European ones are already quite high compared to humans – as you can see below.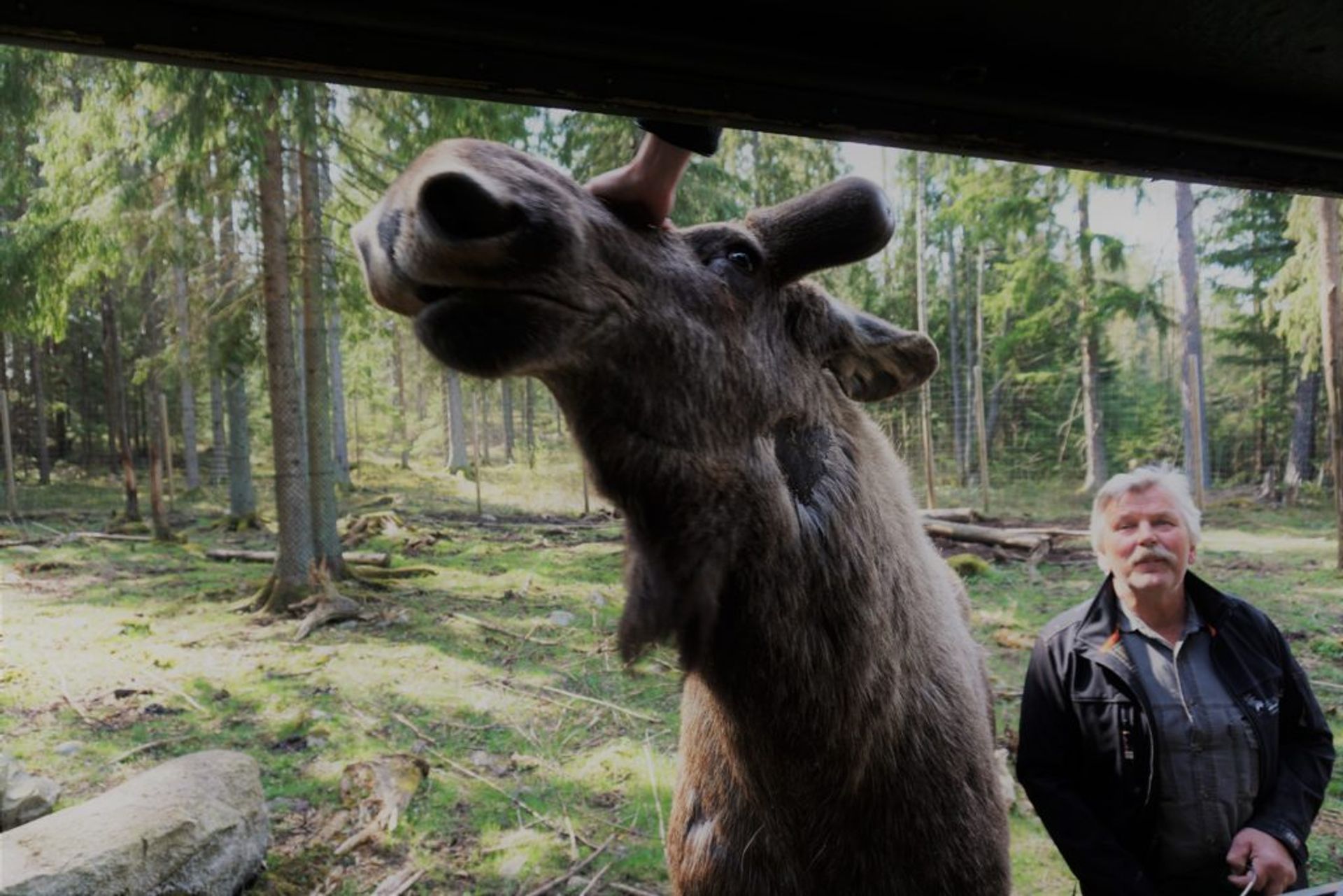 Instagram vs. reality
I would love to show you an Insta-worthy photo of me being all cute while kissing a moose. To be honest, that did not work out.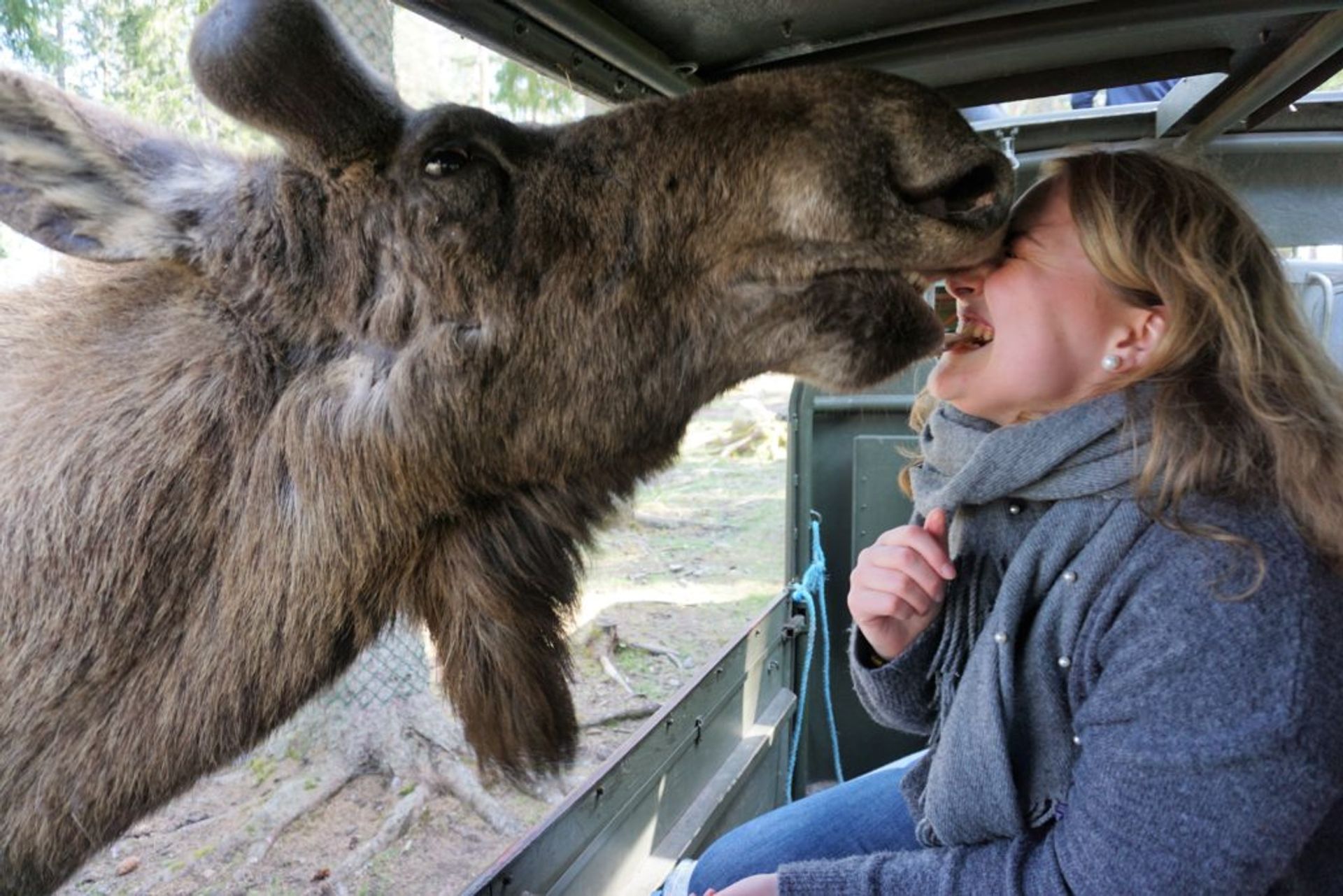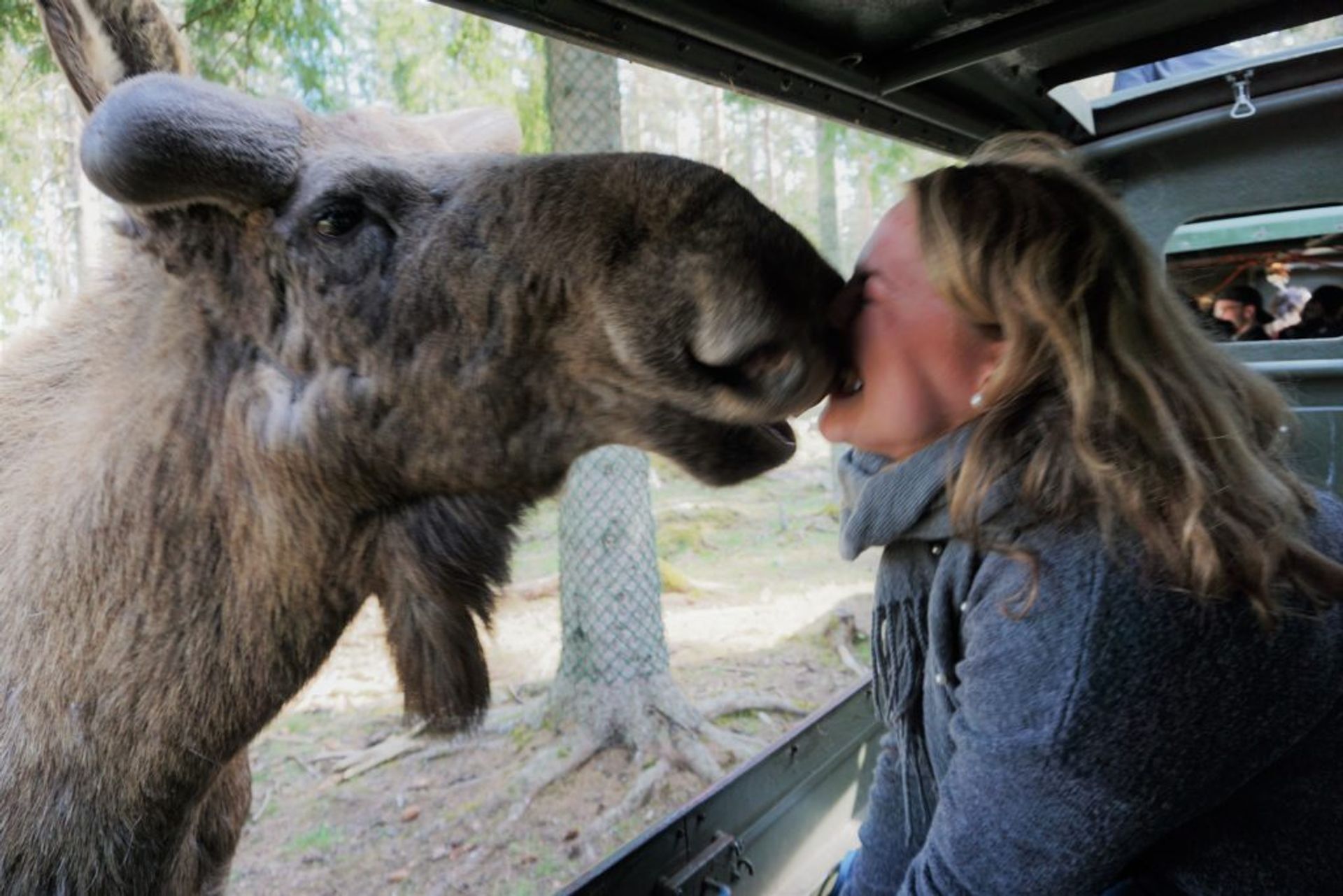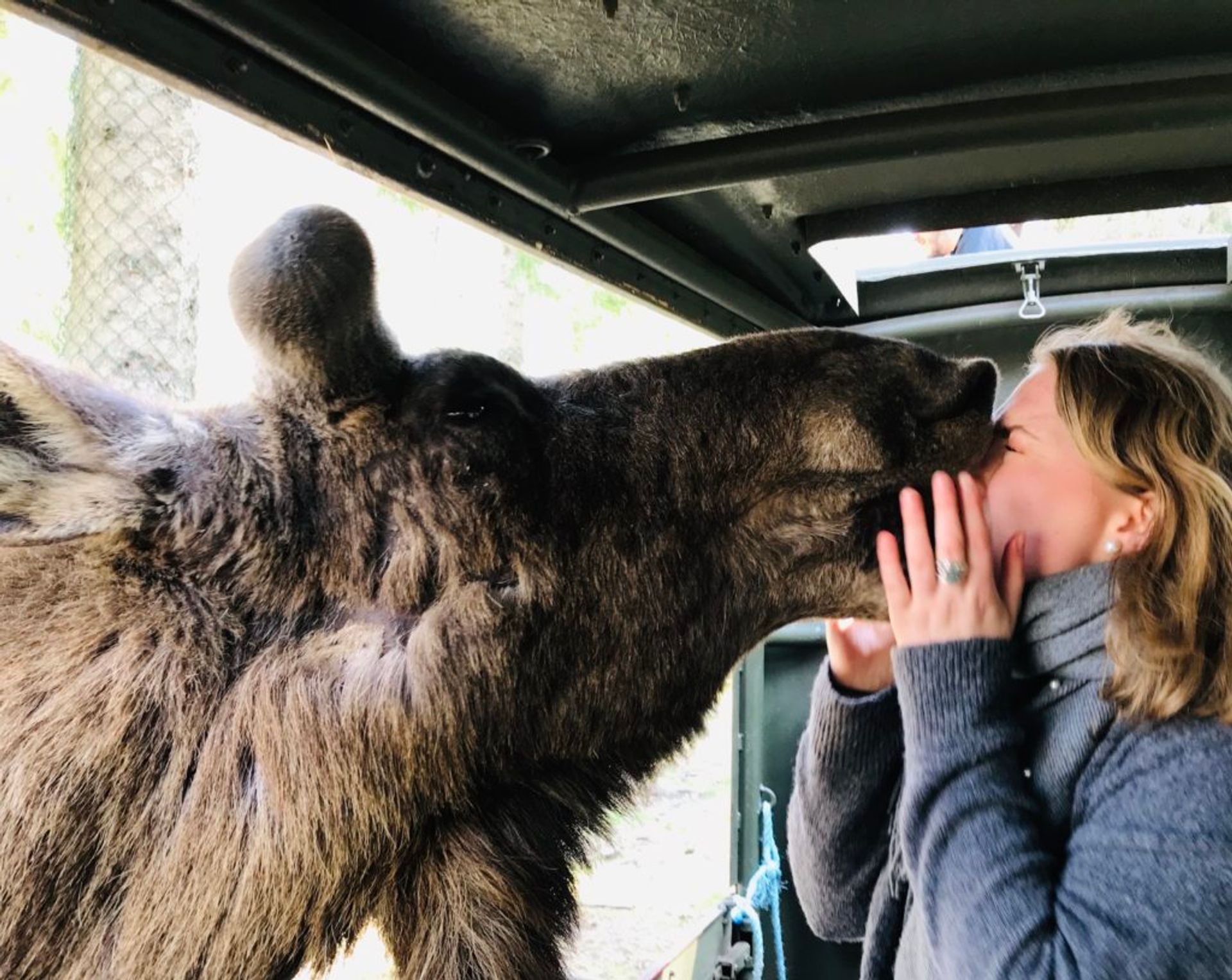 I accepted the fact that I won't have a cute picture of a moose kissing me, but this tour was still so much fun!
If you ever have the chance to go on such a safari, DO NOT HESITATE, GO!!!
Life goal
Throughout the visit, I realized I have to add another life goal to my list: once I retire, I wanna have a moose farm, seriously! Being around them is so therapeutic.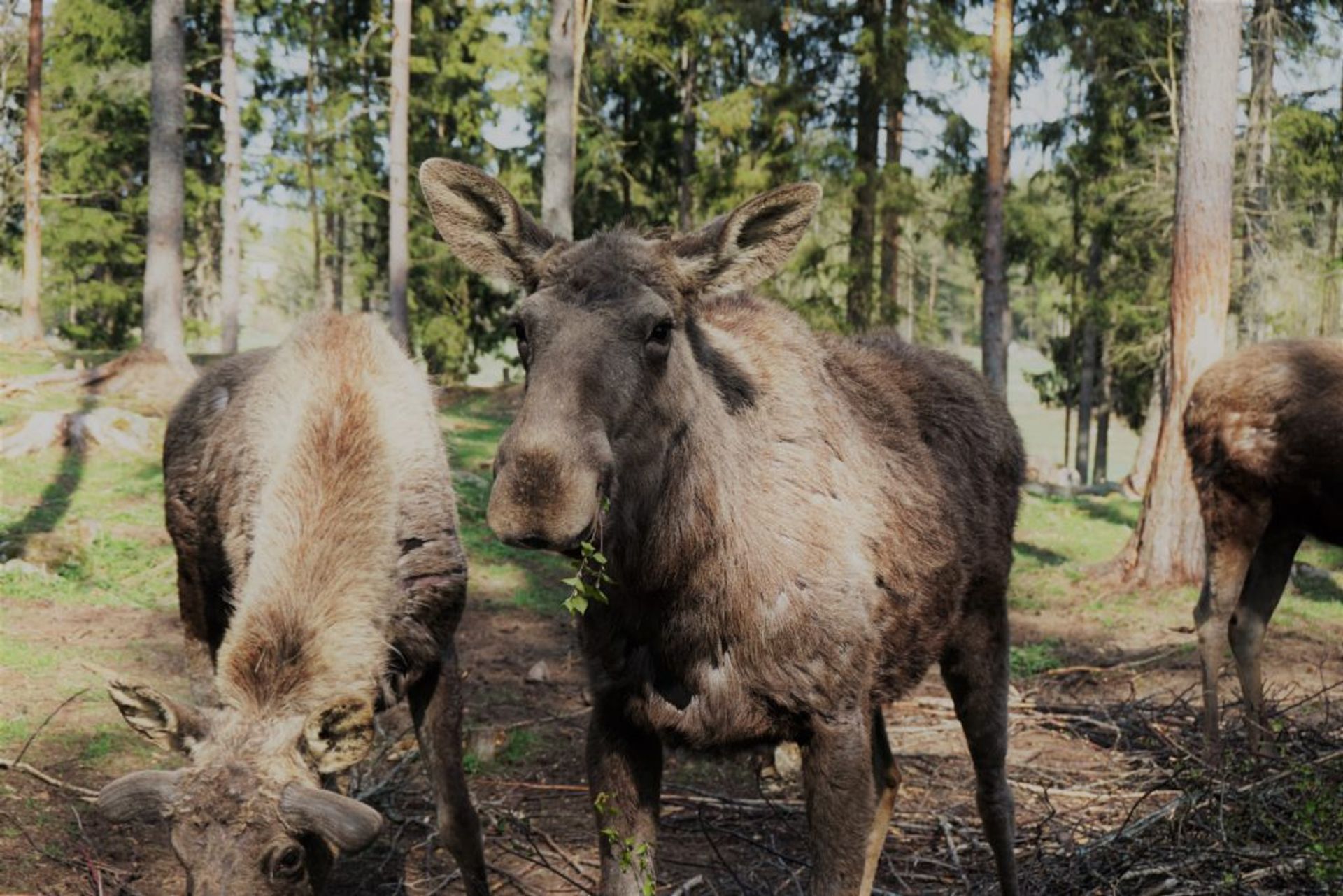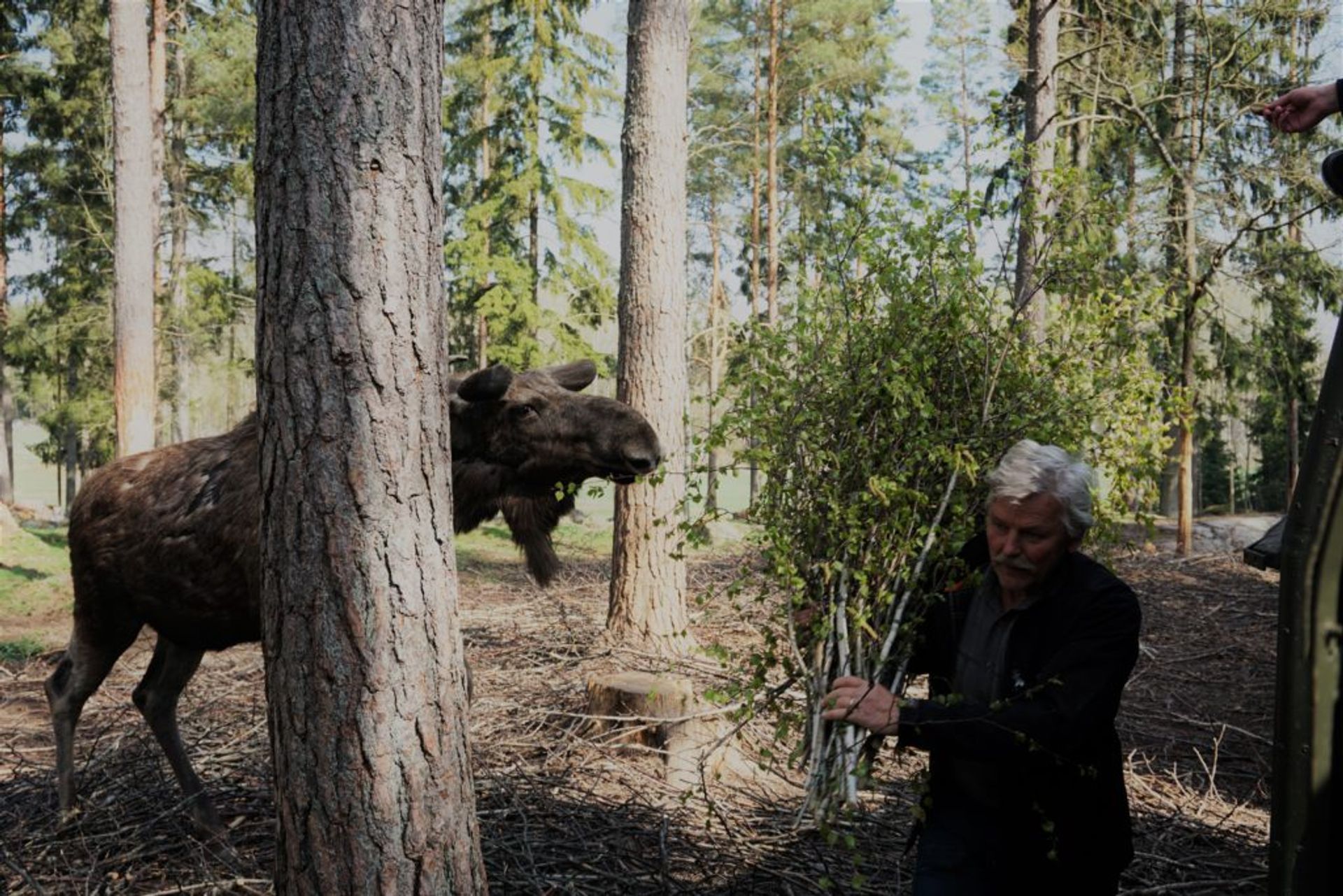 At the end of the tour, the man fed them with some branches. I asked him where he got the moose from. In Sweden, there are around 30 moose parks and they are trading them among each other, sometimes. No wild moose are allowed in the parks, that's for sure!
Also, in case you were wondering why their fur looks slighlty weird in some photos, that is because they are changing from winter to summer fur at the moment.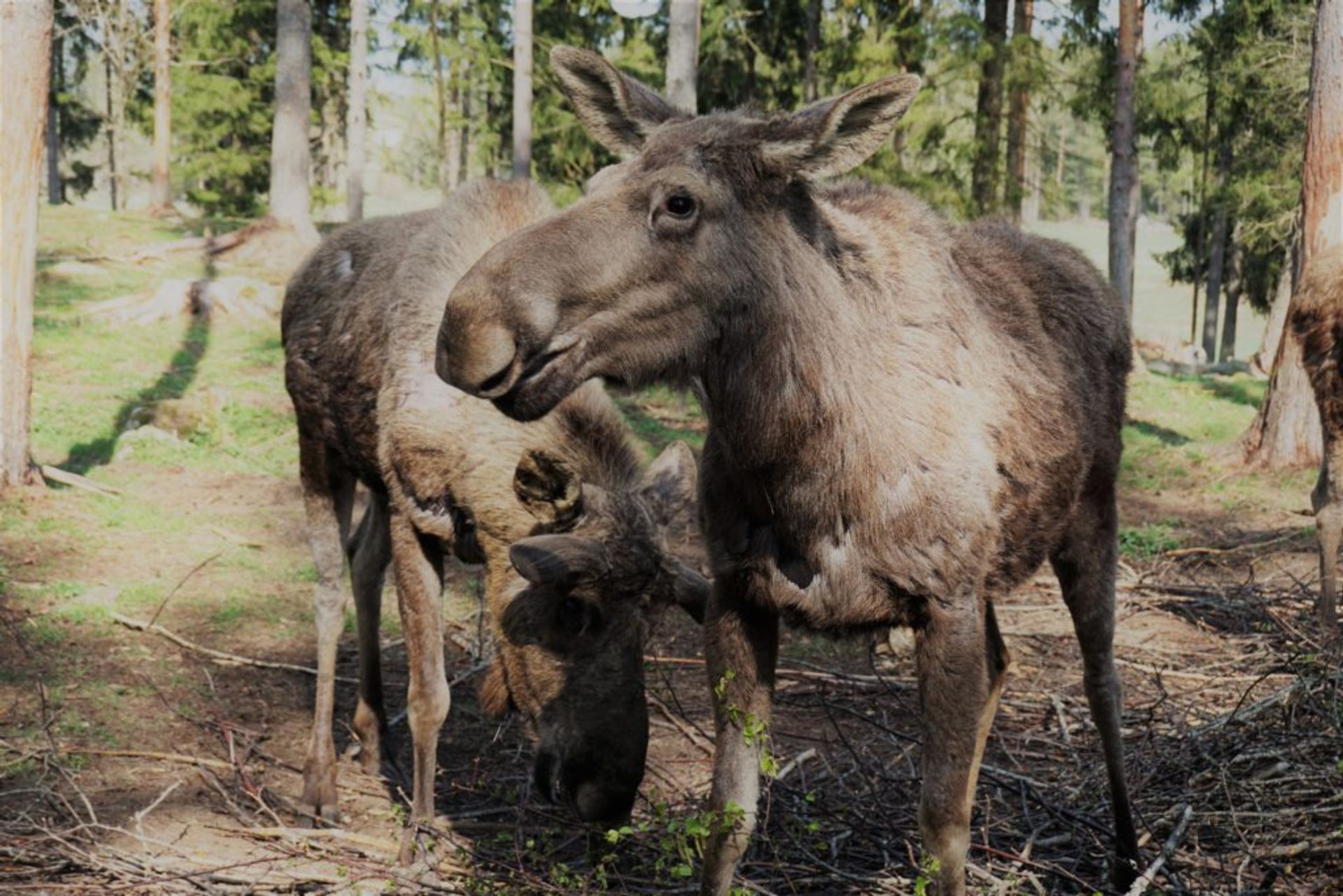 To sum up, I can just say:
Was it fun? Yeees! 🙌
Would I do it again? Yup, over and over again! 🔁
Was that moose kiss good? Best kiss ever! 😉 😍
I hope you enjoyed the impressions from what was probably one of the best experiences I have made in Sweden until now! Have you ever pet/fed/cuddled/kissed a moose? Share your experience in the comments below!
Make sure to stay tuned on our Insta ↗️ and YouTube ↗️ to never miss our takeovers and all the fun stuff we show you ever again!
/Katharina