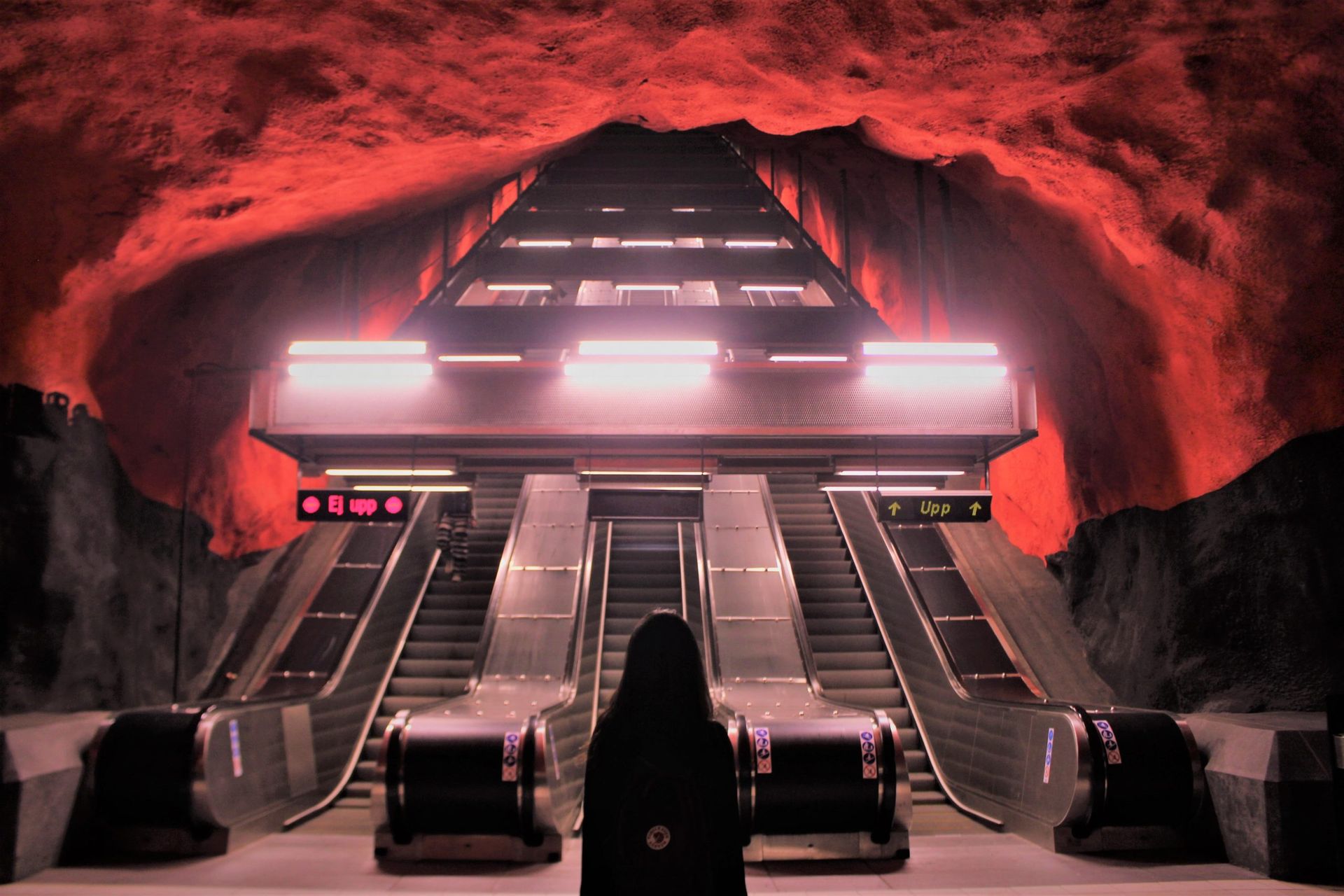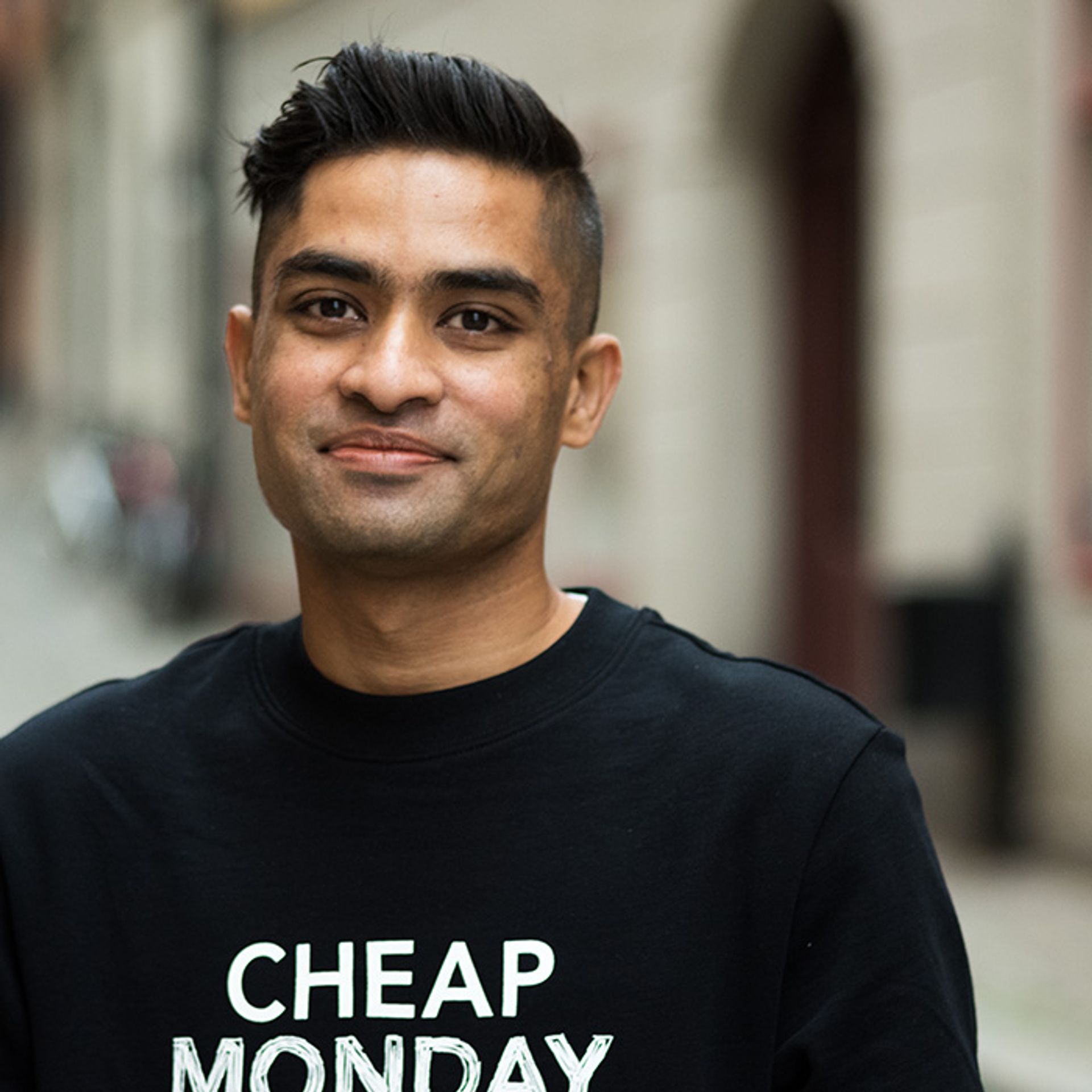 Written by Raeed
10 Jul 2018
Stockholm metro system is considered the longest art exhibit in the world which is 110 kilometers long. This art experiment started in the 1950's, so taking this art tour almost feels like a time travel. You can find sculptures, mosaics, paintings, installations and engravings by over 150 artists in 90 of the 100 subway stations in Stockholm. I understand it is very difficult to go through all the 90 stations even you are a die-hard art fan like me, that's why I have written this blog where I will focus on few must-see major stations.
Kungstädgården
Hop on the blue line and start your Stockholm metro art tour from Kungstädgården station. Kungstädgården means 'The Kings' Garden', the artist Ulrik Samuelson tried to capture the history of this Stockholm suburb by decorating this station as an underground garden. Green, red and white colors are present throughout the station which evokes the feel of a garden.
T-Centralen
Your next stop is T-Centralen, this is first metro station built in Stockholm and the metro art project started from this station in 1950. Since this is the busiest station, to give the commuters a sense of calmness blue color and flower motifs are used in this station.
Rådhuset
In the Rådhuset station, you will find a cave-like atmosphere with various imaginary archeological findings, including baskets from the medieval market.
Fridhemsplan
This station has several artworks related to the sea which represents the importance of nature in human life.
Solna Centrum
Swedes love nature and this station is the visual representation of that. Solna Centrum artwork is a political statement against the rural depopulation and environmental changes which were happening across Sweden in 1975. 1,000-meter green forest and a red sky can be visible in this amazing metro station.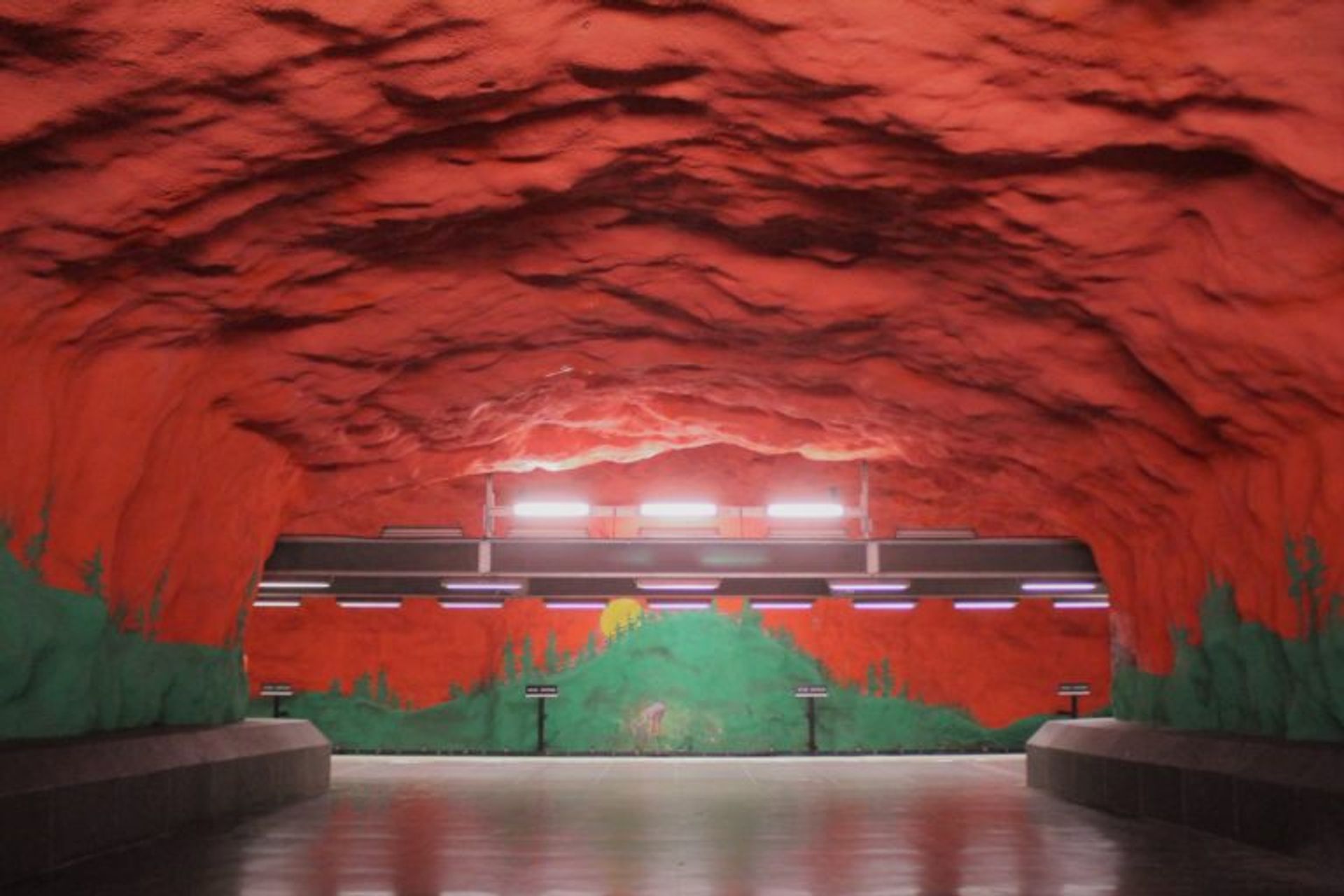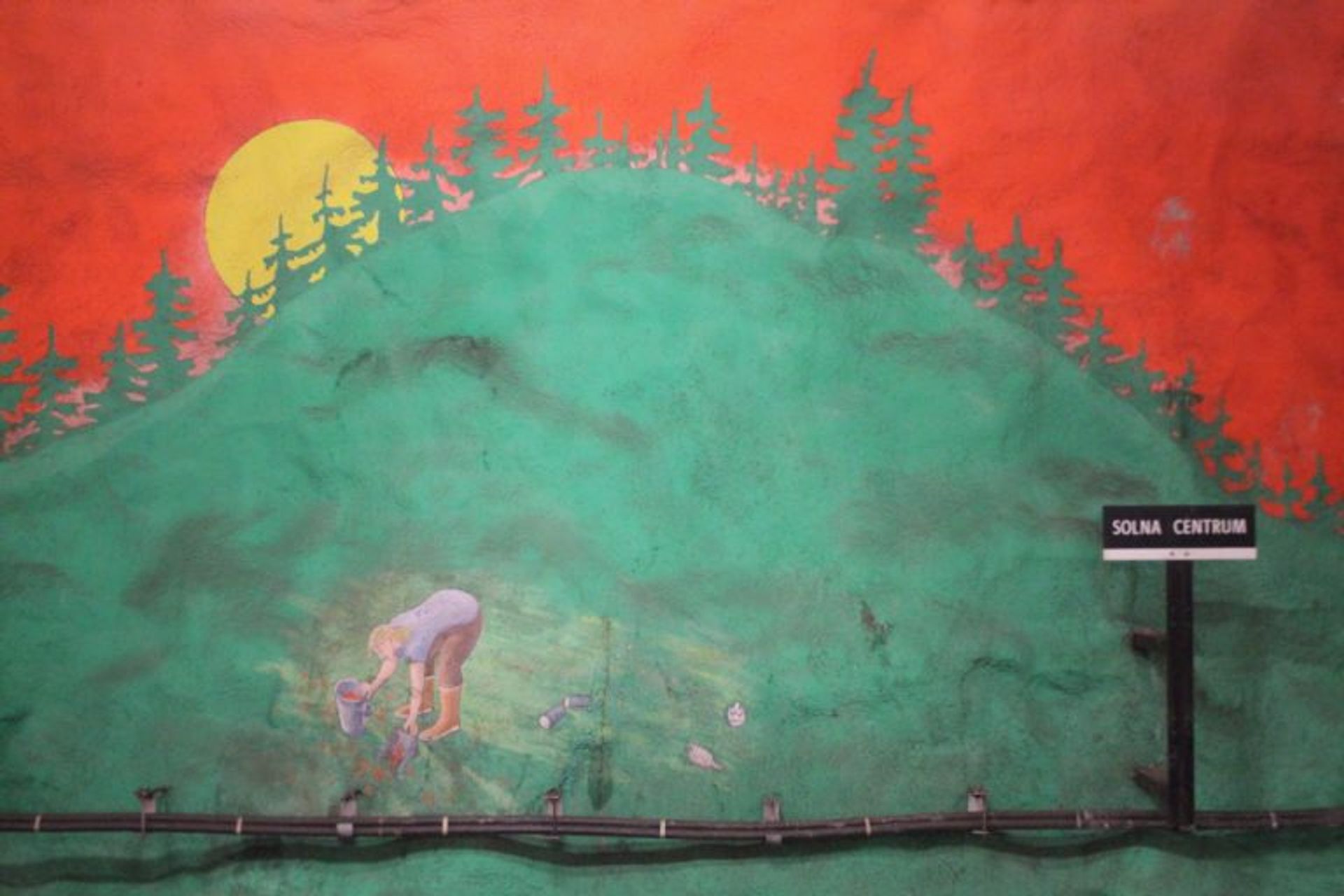 Take Away
Stockholm metro art exhibit is not just a random collection of artwork. Each station has a unique theme and this art tour will help you to know the history of Sweden in a fun way. Environment sustainability is at the core of Sweden, that is why this theme is present in multiple stations.
Check out the video I made about the Stockholm metro art tour below and let me know in the comment section which station you like best