Few weeks ago, I traveled from Stockholm to Lund for my thesis opposition, and as soon as got out of the train, I felt a different sensation.
For some minutes I was intrigued by what that strange feeling meant. Until I left the central station, started walking in the cobblestone streets of Lund and suddenly realized I was feeling like…like…coming back home!
More than a year has passed since I left Brazil, and I confess I couldn't remember the last time I arrived somewhere and felt this way. Don't get me wrong, I love the feeling of being by myself in different countries and I never felt homesick during this whole time, not even for some hours. But this cozy moment of joy when I arrived in Lund made me think of how important it is to feel you belong somewhere, somehow, and how comfortable it is to have a safe harbor to go back and feel protected and embraced.
I lived in Lund for 9 months and left two months ago to establish myself in Stockholm, where I started working and will be living from now on. I still had a thesis to finish when I moved, so the following weeks were extremely hectic and I did not have any quality time to reflect on my process of moving and about how I felt about leaving Lund for good.
Actually, I was so eager to finish the thesis and graduate that whenever I thought of Lund, I would instantaneously feel the urge to give a closure to it. However, coming back made me realize I will never be able to really leave Lund behind, because this city has become a home for me, and home is the place our hearts will always get back to!
I must confess such conclusion came as a surprise, as I actually had to move away from Lund to realize how much this place meant to me, and how much of my heart, memories, dreams, and expectations I would keep there, in my safe place in Sweden, to revisit whenever I am homesick. And I found out all of that while I was wandering around the University area, remembering everything I lived, felt and learned while living in Lund.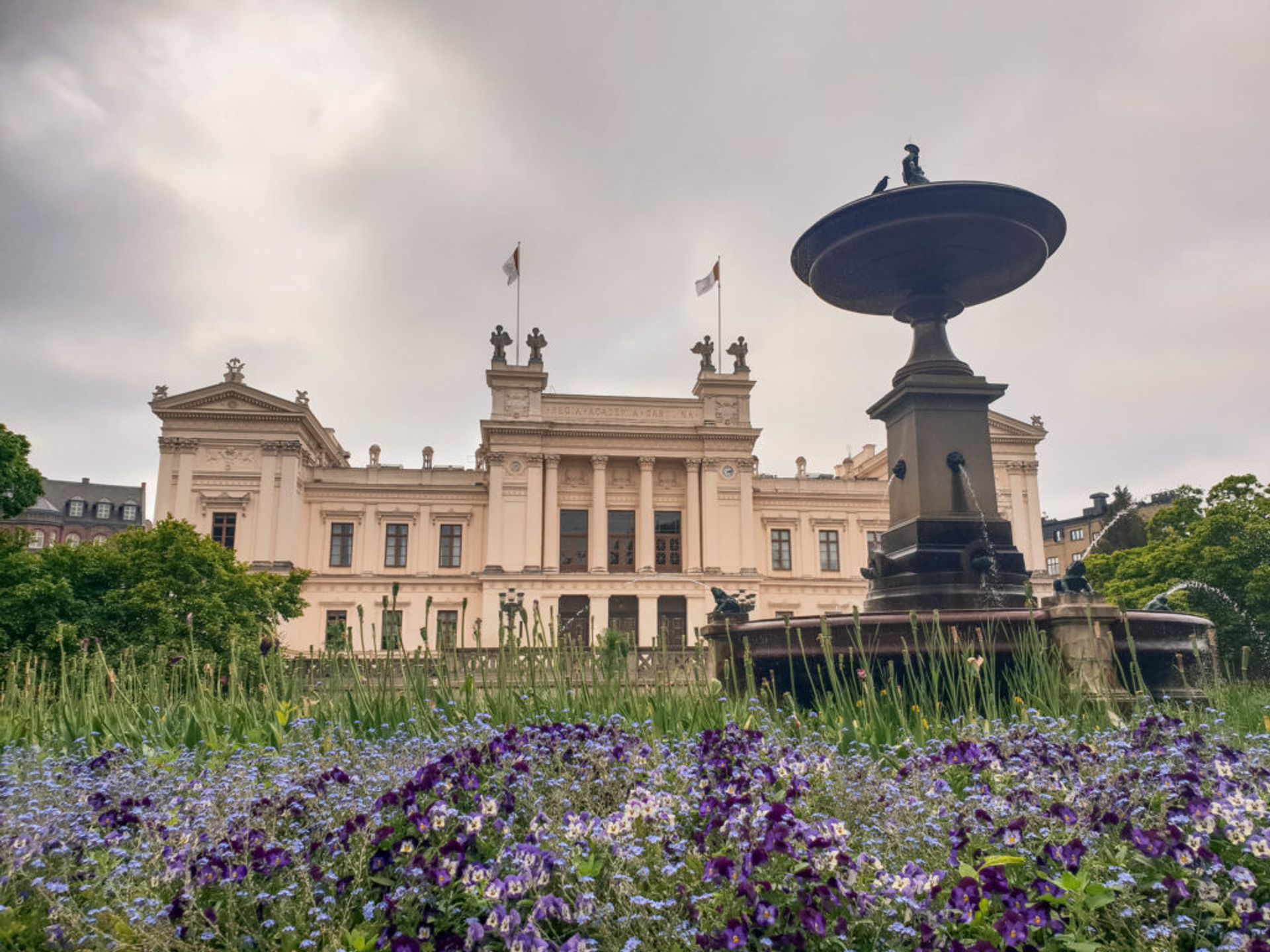 …I remembered the first impressions I had when I arrived and visited the imponent University buildings, which carry more than 350 of history and powerful traditions. During the first days, the whole area was green and the sun was shining, together with all the sparkling students sharing the happiness of starting a new year…
…I remembered the curiosity, the eagerness of soaking up all the new experiences, the delight of starting the Master's program, meeting new people, navigating in a new country, attending to different and exciting events…
…I remembered the time I bought my bike, found my way around the city, and made a conscient choice of riding through my favorites streets every day, instead of taking the quickest way. Just because I knew someday I would regret not enjoying this opportunity when I left Lund. Well, I was right, and I am glad I took the chance to enjoy the small pleasures of life…
…I remembered when the program started with all the intensity and how terrified I felt when I found out how hard it would be. I remembered how much I studied and dedicated to this program while the leaves turned into yellow and red and started to fall down. These memories were connected to the gratitude for all the friendships I made and how fundamental it was to create a support network in order to thrive in the program…
…I remember when the days started to get shorter, making humans and dogs(!) dress up in their raincoats with reflective straps on it. By that time I was still convincing myself the darkness could not be as bad as everyone said. Nevertheless, soon enough I realized the importance of having luminous signs attached to you, as the nights and part of the days turned into complete darkness and featured an absence of light like I had ever seen before…
…I remember how dark and lonely the winter was, and how much it taught me about endurance, self-awareness, and emotional intelligence. I remembered the days I could see the blue sky and feel the sun on my skin after many weeks of cold and darkness, oh, how precious these simple moments were to me…
…I remember learning once for all that I can't control life the way I used to think I could, and to be open to the surprises along the way. From that moment on, my life was flooded with abundance and shifted to a path I could not have predicted, but in fact was much better than I could have asked for…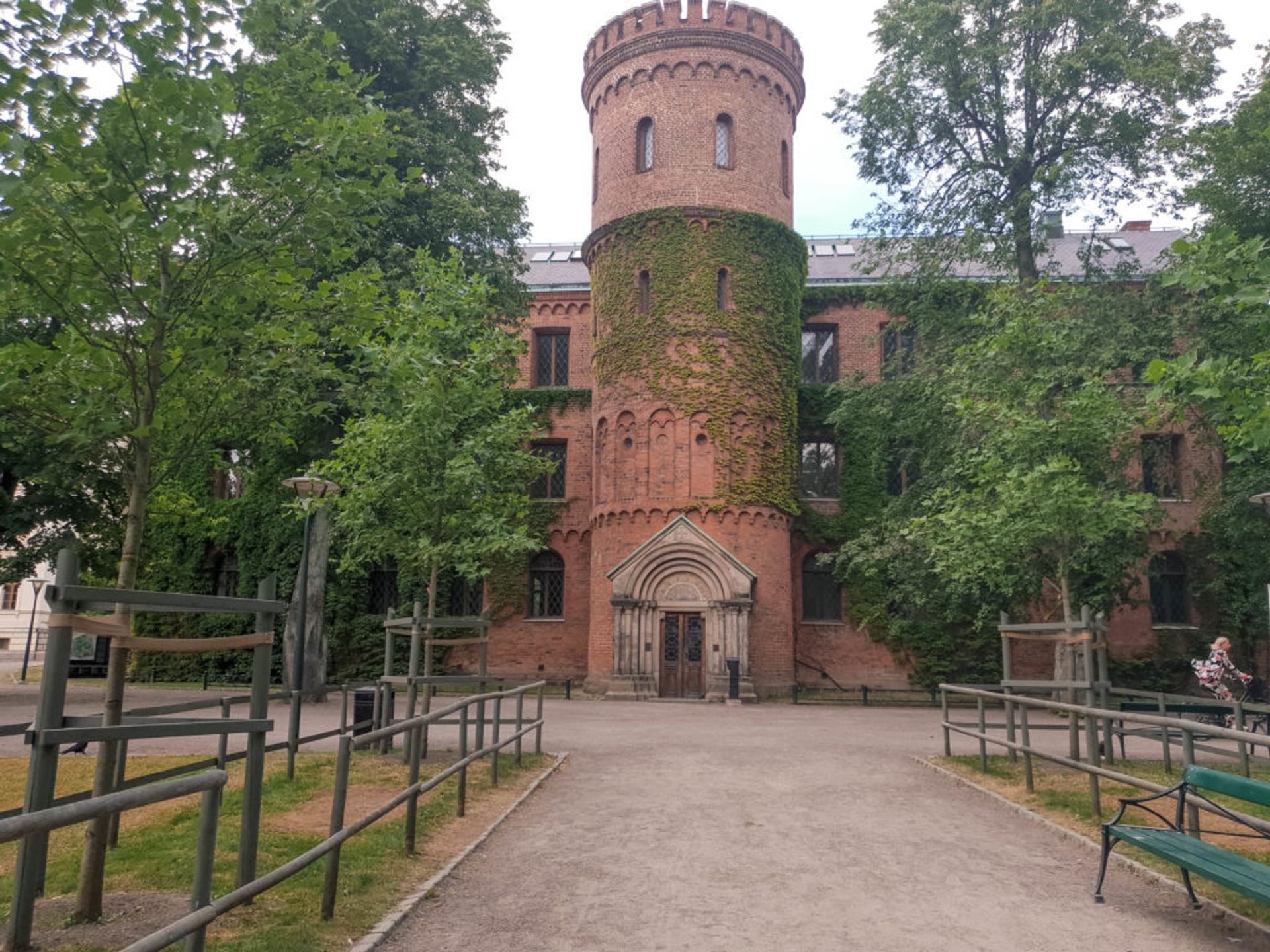 …I remember how great it was to have my family visiting me in Lund and to show them the country I would be calling home in the foreseeable future, as I had accepted a job offer in Stockholm. While they were there,  the snow finally arrived and turned Lund into a winter wonderland, creating beautiful moments and memories for me and my beloved ones…
…I remembered when the spring arrived and made me bloom with it. This season brought flowers to the city and more importantly, to my heart. It also marked the time to take trains, drop tears, and move on to start over a new chapter of my life in Stockholm…
All of these memories came to me in the most vivid, sweet and powerful way during my walk through the University campus. And, when I paused my time-travel adventure and took a look at the surroundings, I realized it was all green, green like it was when I first arrived in Lund, with my bag full of dreams and a heart packed with expectations.
At that moment, I realized I was completing a full cycle in Lund. A beautiful, transforming, enriching and unforgettable one. And acknowledging the inevitable fate of all cycles, I convinced myself it was time to give it a closure, to thank for everything Lund had given to me and wrap it up with the most grateful attitude.
I now carry these precious memories and lessons in a special place in my heart, which means Lund will always be a part of me. But, could not avoid leaving a piece of my heart in my favorite cobblestone street, so that I could also be forever part of Lund. By doing so, I realized Lund will always be a home for me, after all, home is where the heart is!