Few weeks ago I was able to take part in one of the most emotive moments of my time in Sweden. There I was, in the Ministry of Foreign Affairs in Stockholm, sitting next to other talented international students from different universities. A pin with the Swedish and the Dominican flag together was carefully placed in my navy blue dress and a ton of emotions were floating in the air. It was the annual Global Swede ceremony. An initiative to honour young international students in Sweden who are outstanding in their field, and to stay in contact them in their future endeavours.
There are moments that are hard to put into words and this was one of them. Not only because of the recognition itself, but as it made me look back to everything that I have experienced since the day I arrived to Sweden. Carrying only 2 suitcases, a backpack and the endless desire to make the best out of my time here. Without knowing anyone, without ever being in Sweden before or taking part of a study program completely in english. The first time I was moving away from home, from my country, going to what once seemed as a 'far away land'. With doubts, yes, but mostly with a bunch of dreams.
And then, fast forward almost two years later to that right moment where I was about to receive this title. I saw the other students around me and one could tell by their faces that I was not the only one feeling all this emotions.
The ceremony was full of well thought details. Speeches, live music and delicious food. In addition to the presence of guests from the public and private sector, diplomatic and academic representations.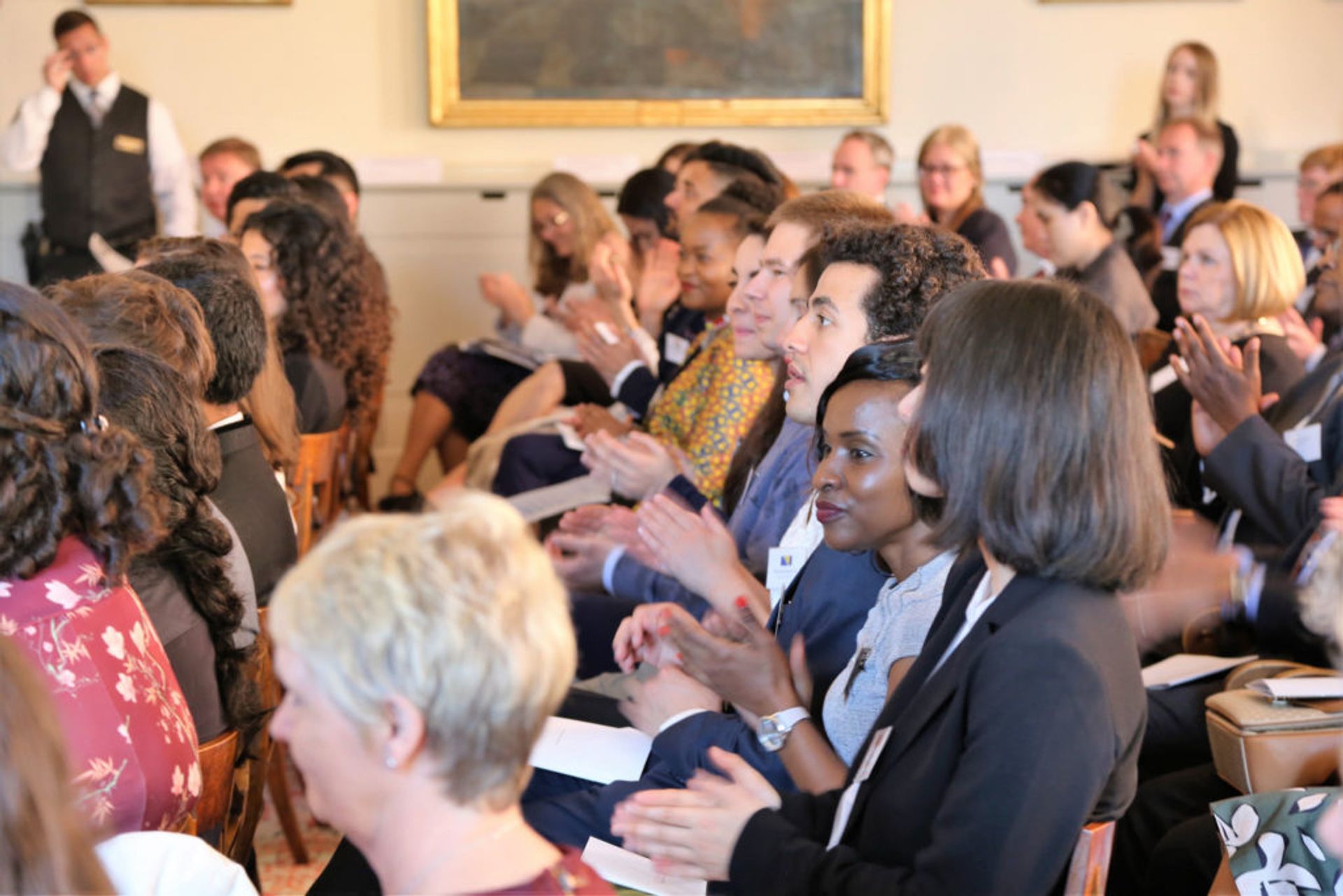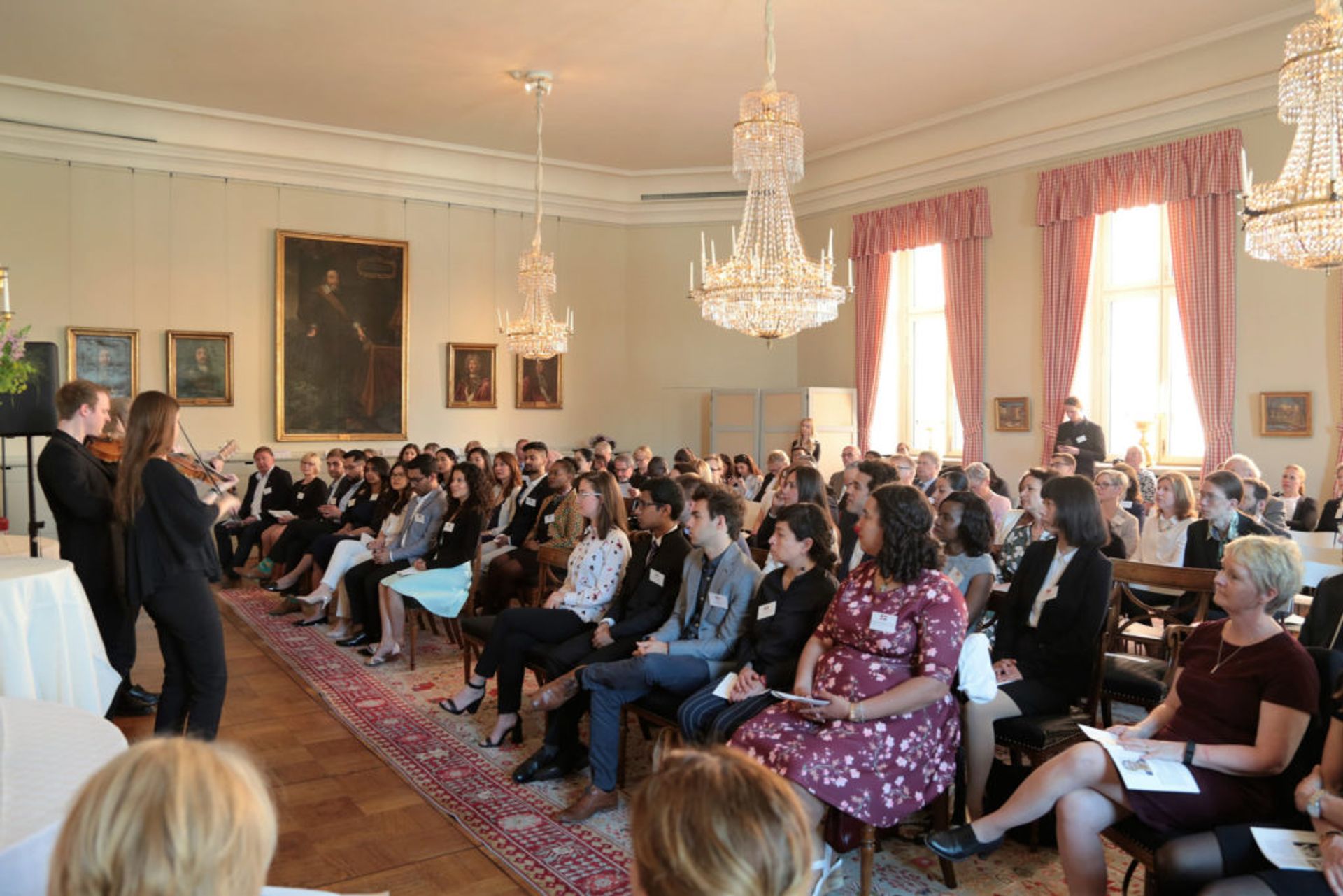 Annika Rembe, director general of the Swedish Institute, gave one of the first speeches emphasizing the importance of tackling global challenges together to find joint solutions "You are a vital part of this global puzzle", she added. During her speech, she also shared a quote of Swedish diplomat Dag Hammarskjöld:
Always look to the horizon, I repeated to myself, while listening to her words. Recalling all the horizons I have been encountered with, all the moments I've been tempted to test the ground, to wait until "I'm ready"; Yet, I realized what brought me there and probably also to the rest of us listening to the speech was precisely those moments that instead of backing up we would say "yes" to new challenges. Placing our eyes in the horizon and taking firms steps with the confidence that things will work out, or that we will make them work.
Few speeches and several moments of clapping later the diploma ceremony to give the Global Swede title begun by calling each of the recognize students by their name. Until they said mine, I stood up and walked to the front to receive the diploma while the Dean of the Social Science Faculty of Lund University was reading a summary about my time in Sweden. Everything was still a bit surreal. But hard work and consistent effort pays off, and this was the proof.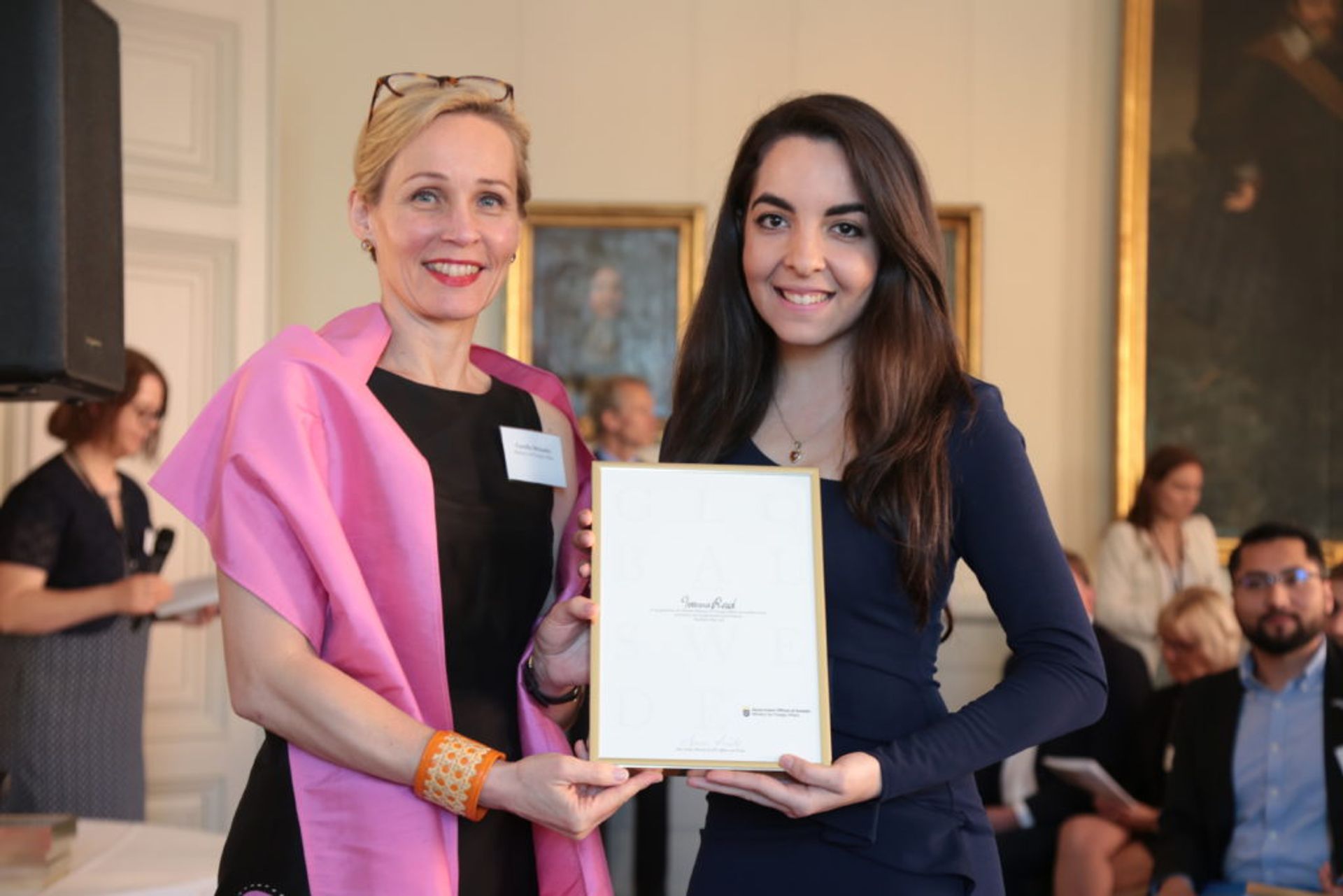 It was  a truly inspiring day where I also met other accomplished international students that are doing amazing projects and taking the lead on their fields plus in the areas of innovation and entrepreneurship. We exchanged contacts and ideas, and I'm sure we will joint competences and knowledge in the near future to work in some projects together.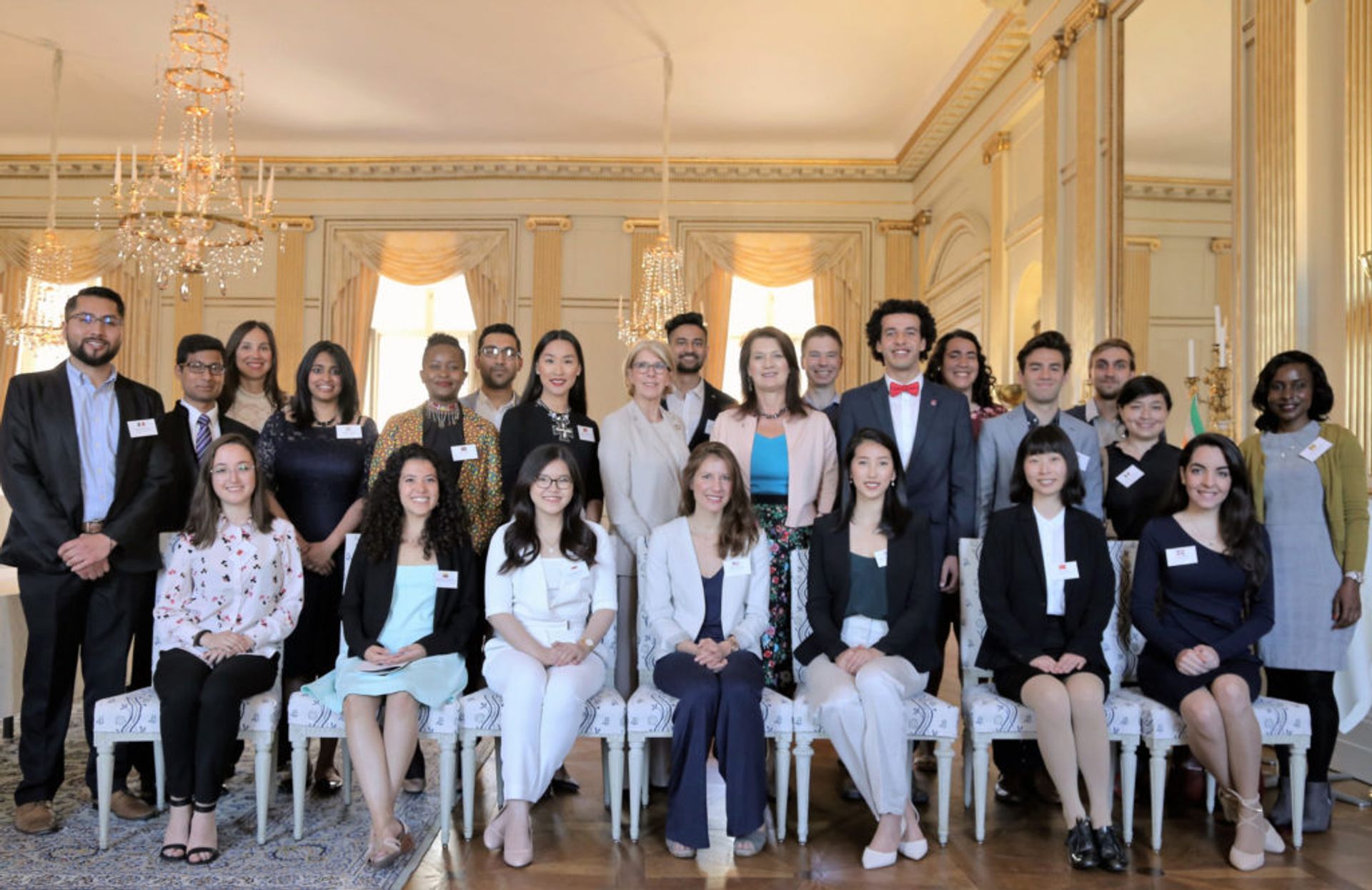 When the ceremony was about to come to an end, I remember looking outside of one of the big windows; it was a beautiful day in Stockholm. Flowers in the corners of the street, the Swedish flag slowly moved by the wind and the sun reflecting in the windows of the few cars passing by. My time studying in Sweden will soon come to an end – I thought with mixed feelings of nostalgia and gratitude -. Yet, I know that a new horizon is waiting ahead.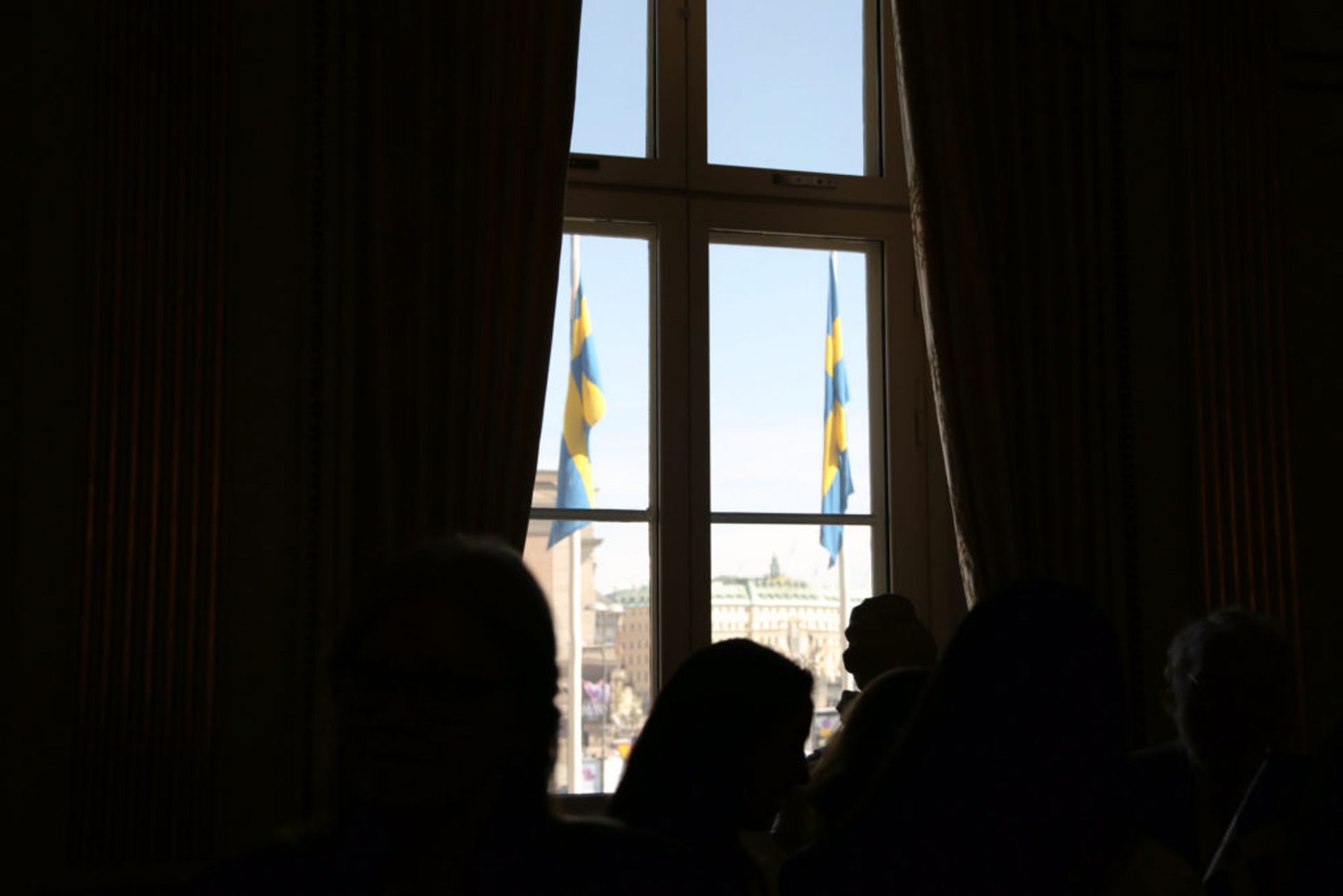 Stay tuned! because I still have a lot to share with you as I start wrapping up on of the most exciting adventures of all.
/Ivanna