Even though I'm not from a country where Thanksgiving is celebrated, I've always loved the idea of having a day when you pay extra attention to the people around you. Spending time with family, having dinner with the ones you love most and appreciating the things that make you happy.
more
But when you're spending time abroad, it's often more difficult to celebrate Thanksgiving, because your family might not around. However, it's definitely not impossible! And since the American Thanksgiving is just around the corner, I created a list of ways to celebrate it a little here in Sweden.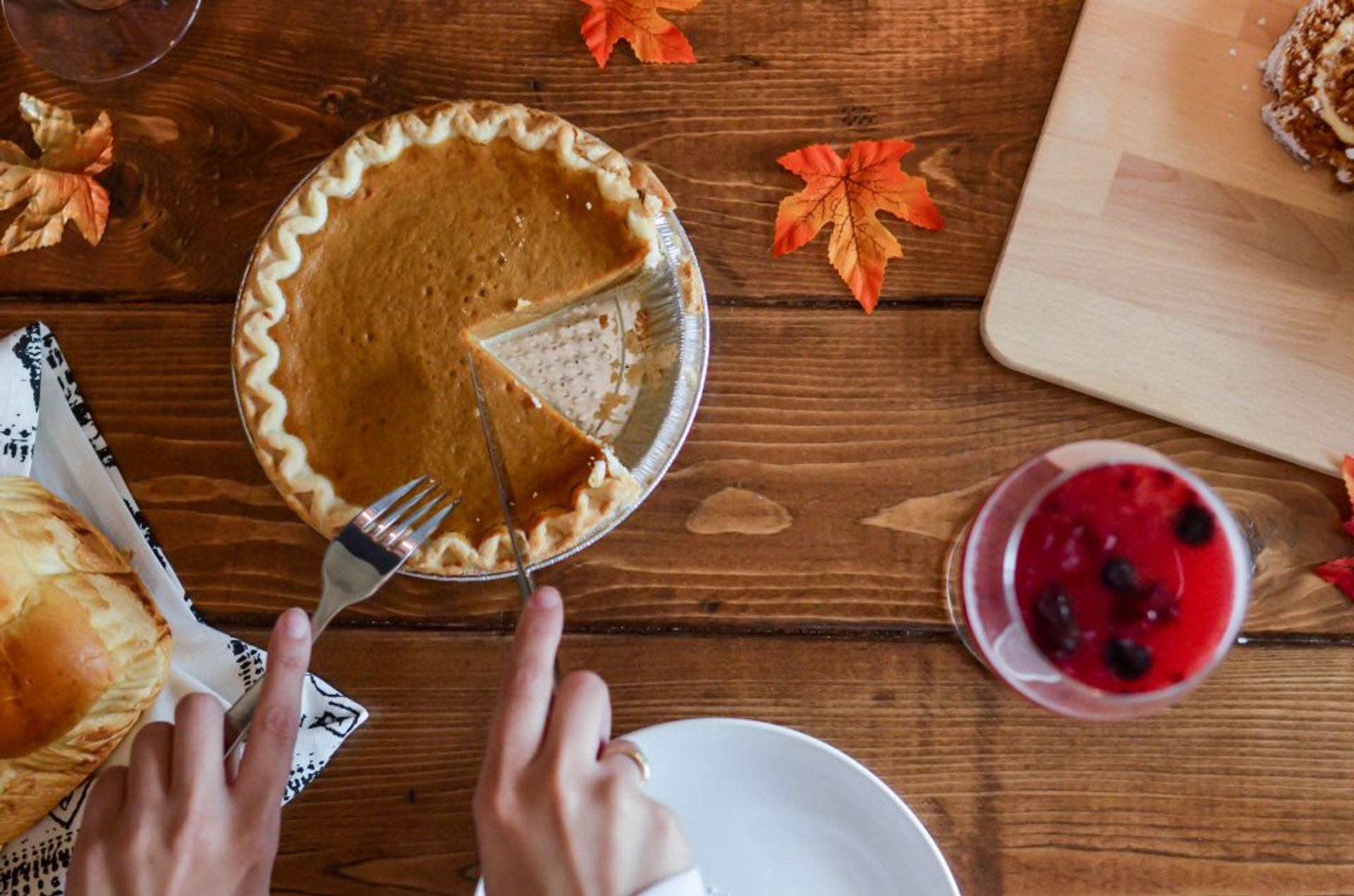 Organise a dinner yourself
Food is a huge part of Thanksgiving celebration, which is completely understandable. Think about it, is there a better combination than family, friends and food? I'm saying no. And the celebrating doesn't start at dinner, but way before. The preparations can be just as fun if you invite everyone over to help out. So why not organise a dinner here in Sweden? Invite your closest friends over and cook together. It doesn't have to be fancy, as long as you're having fun. Set the table, light candles and cook some of the traditional dishes. Turkey, corn bread, mashed potatoes, and let's not forget the pumpkin pie. And let everyone make a toast for what they're thankful for. It's so nice to hear what makes the people around you happy!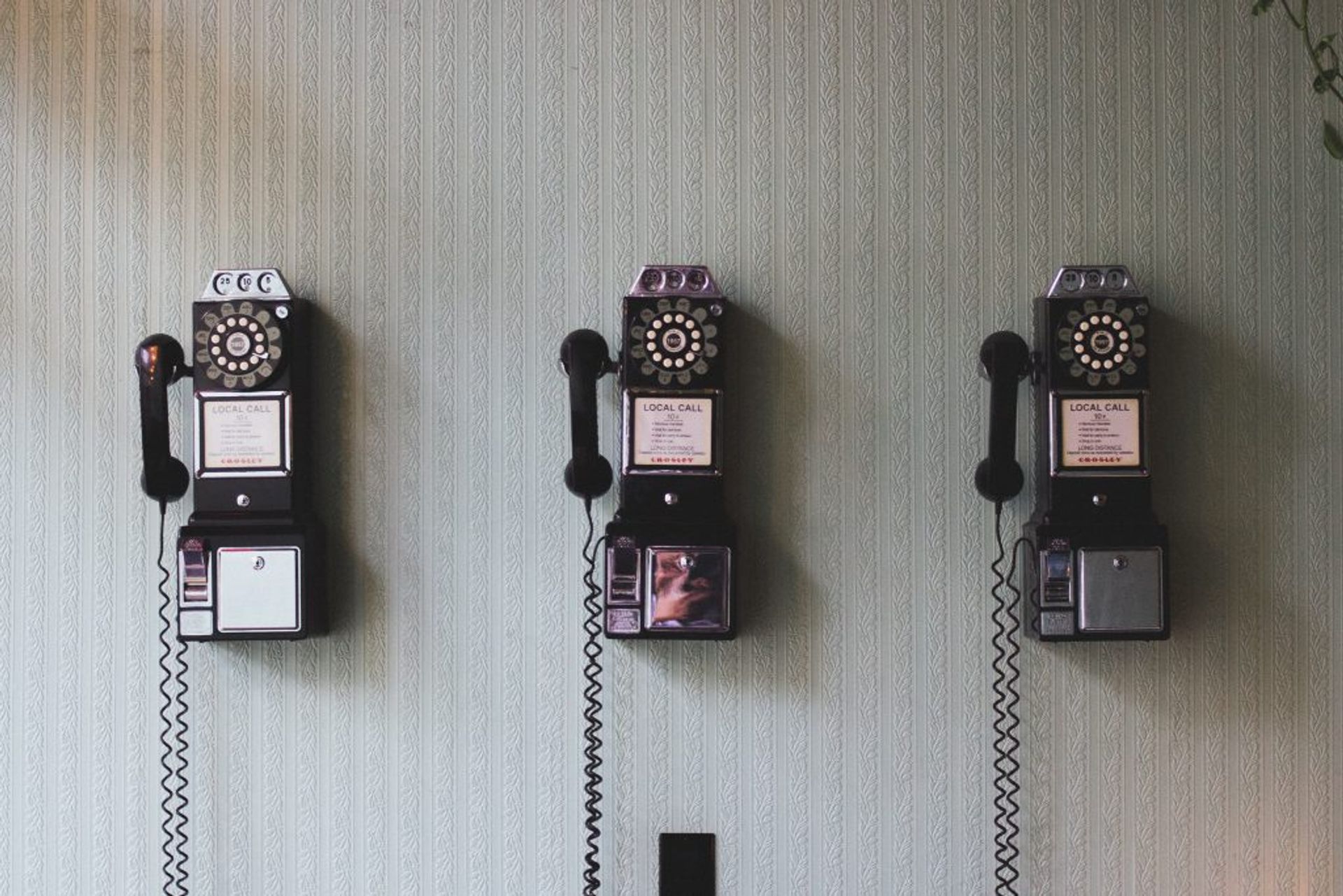 Schedule a long call with your family
With school, extracurricular activities, parties and exploring the city, life gets pretty busy here in Stockholm. So busy that I sometimes forget to call home to tell my family how I'm doing and hear about how their days have been. So I'm thinking that Thanksgiving is the perfect day to schedule a long phone (or video) call with the family. Call grandparents, aunts and uncles, everyone you've been missing. Some good conversation, even if it's just over the phone, always makes me feel better.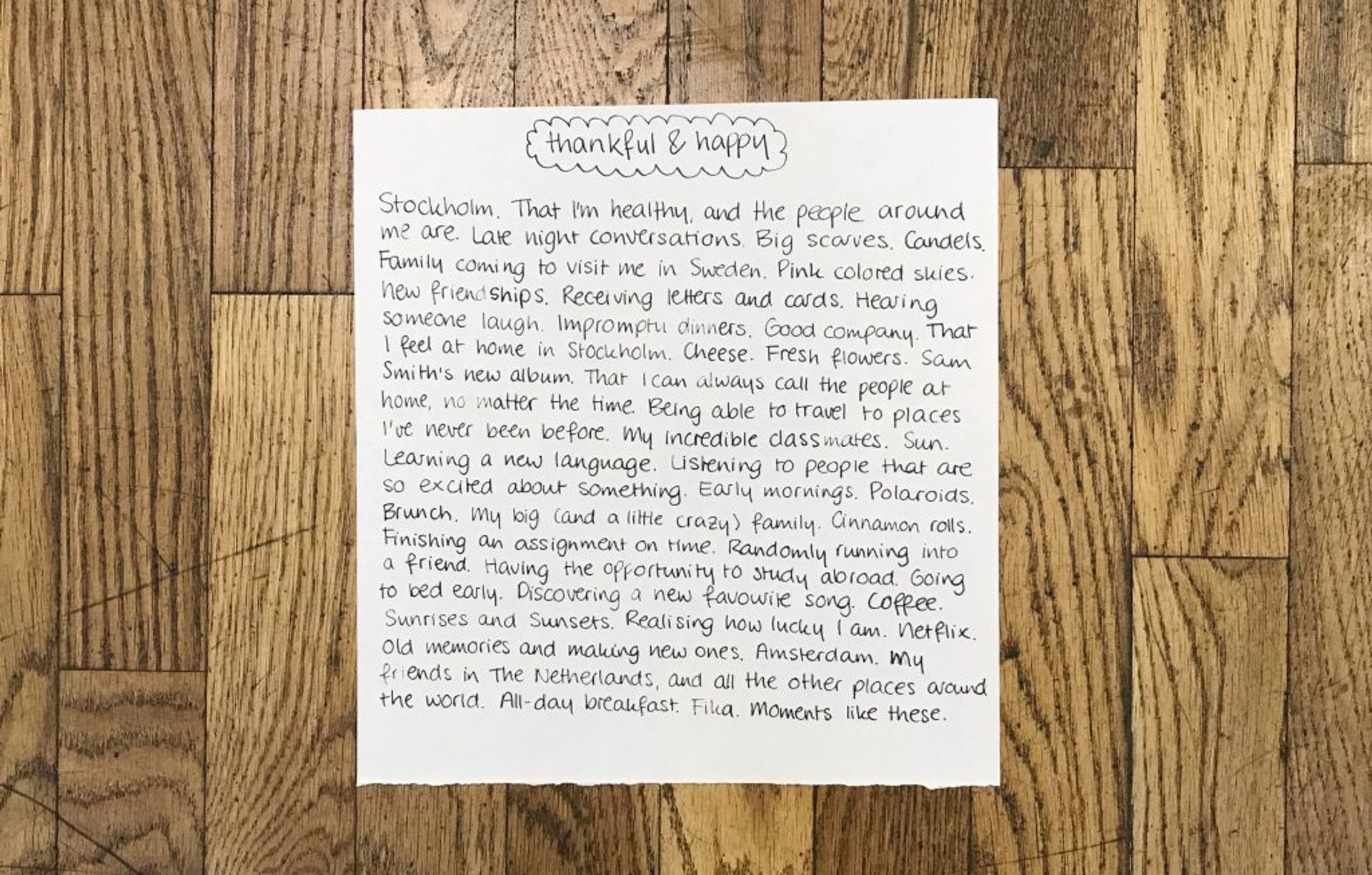 Write down the things you're thankful for
Research has shown that there's an association between gratitude and how happy and optimistic you are. Even just writing down what you're thankful for, might actually make you feel better. And isn't Thanksgiving that the perfect time to do so? Grab a piece of paper and write down all the things you're thankful for, the people that you love, and the things that make you happy. No matter how big or small, serious or funny, just write them down. Need some inspiration? You can find my list on the picture!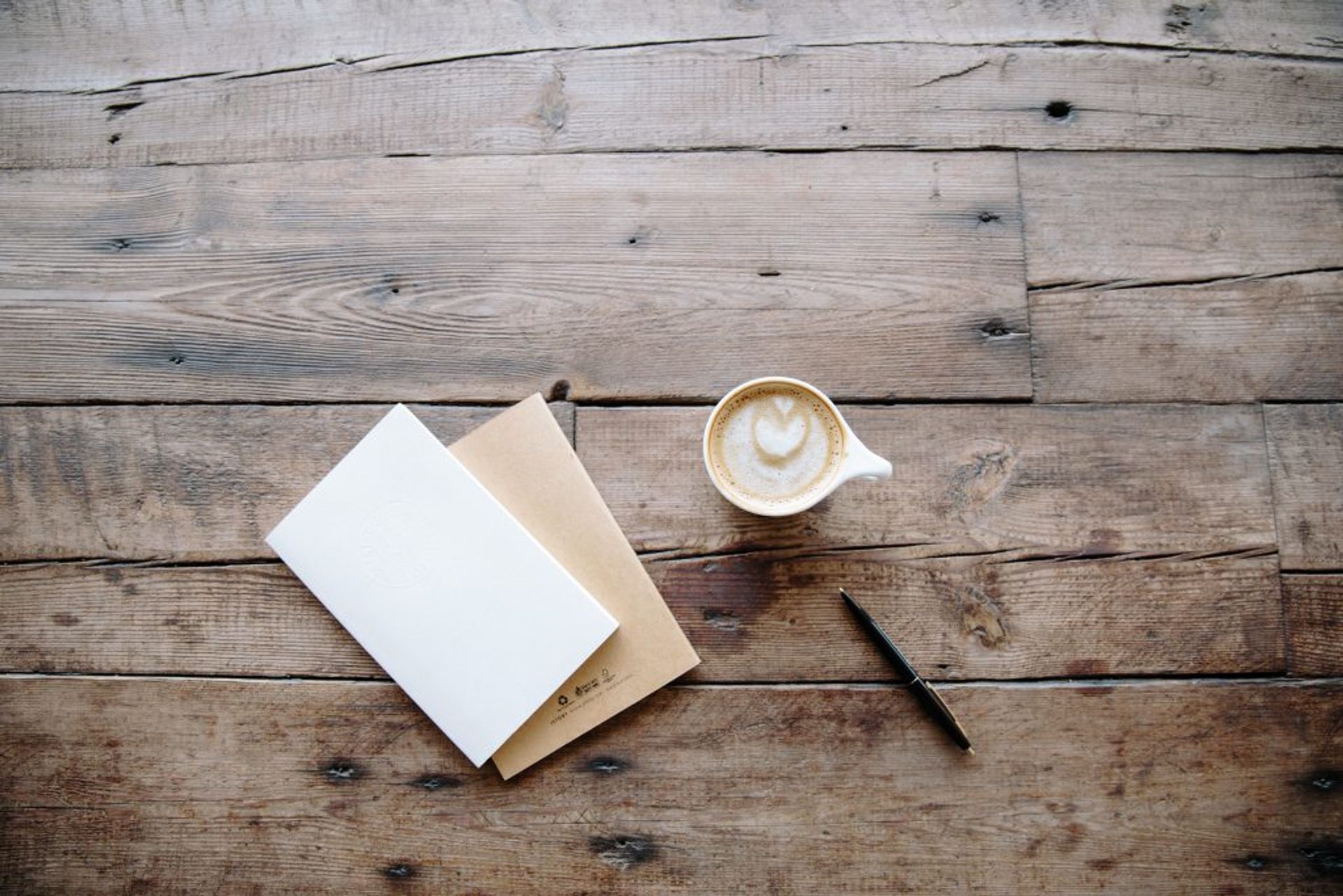 Send cards to the people you love
Now that the Internet has taken over, getting actual mail has become so much more special. Personally, I love to send greeting cards. I think it really shows the extra effort you've put into getting in touch with someone. So go to the store, get yourself some nice cards and just start writing. Write one for your mum, your best friend or your grandfather. Anyone you've been missing for the past weeks or months. Take the opportunity to tell them how much you appreciate them and what you would like to thank them for. It's Thanksgiving after all.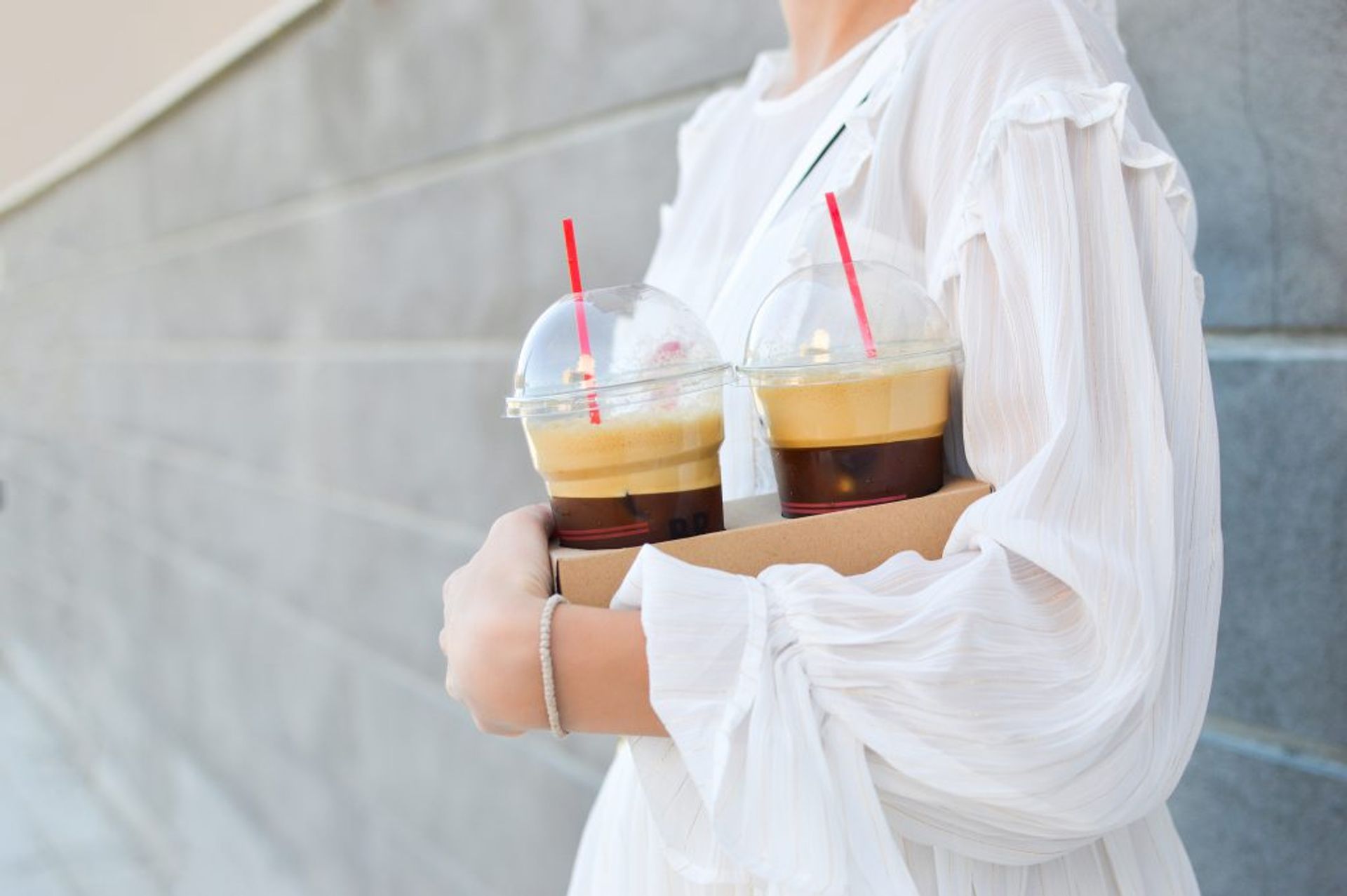 Random acts of kindness
And finally, spreading some unexpected love around. I think random acts of kindness are the best, because it genuinely surprises people. So buy an extra cup of coffee and give it to your class mate, or even the stranger standing in line behind you. Invite a friend over for an impromptu dinner. Wake up early and clean the house, even though it was your roommate's turn to do so. Even the smallest of things might brighten someone's day, and it'll make you feel great as well!
And that's it, some ways I'll be celebrating a little Thanksgiving this year. Will you be celebrating?