As you probably already know, fika is every Swede's (and international student's) favorite thing to do! As Linköping is a rather small city, activities are somewhat limited, and thus fika becomes even more essential. In this blog post I want to reveal to you the top 5 best fika places in Linköping. 
Babettes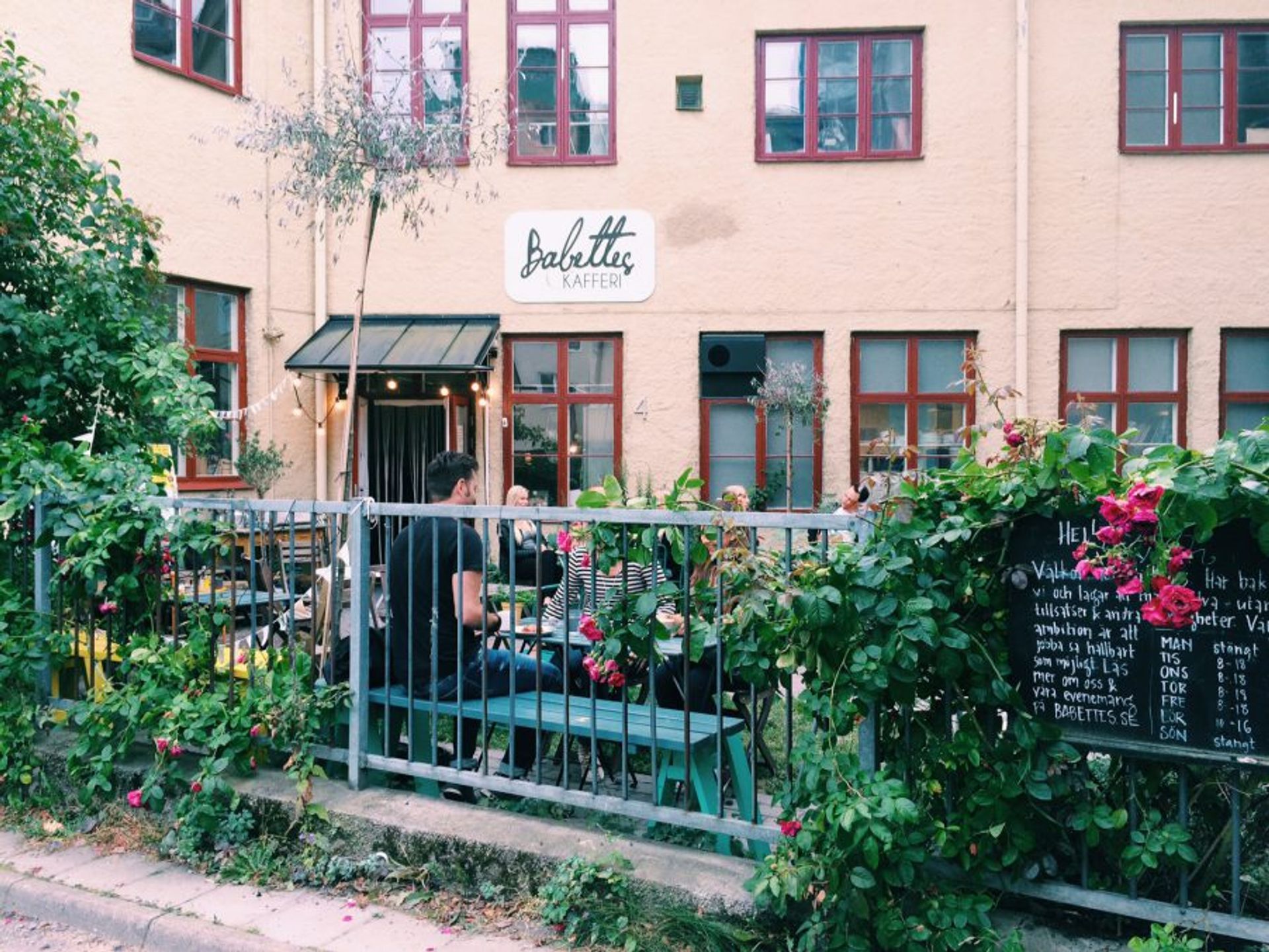 Babettes is one of the most popular cafés in Linköping. For good reason! With a huge inside, Babettes offers enough room for many people in the cold winter days, yet without losing its cozy feeling. But it also has a nice outside area which makes it perfect for a nice summer fika as well. The best thing about Babette's are the homemade and unique pastries. Lots of nice cakes, muffins, and bullar will make every sweet-tooth's heart happy (it sure makes me happy). This place offers the perfect opportunity for studying while sneaking in a little fika break. Or two… or three.
Tip: Try the Saturday's brunch! Minus: Closed on Sunday & Monday 🙁
Simons Rosteri Bageri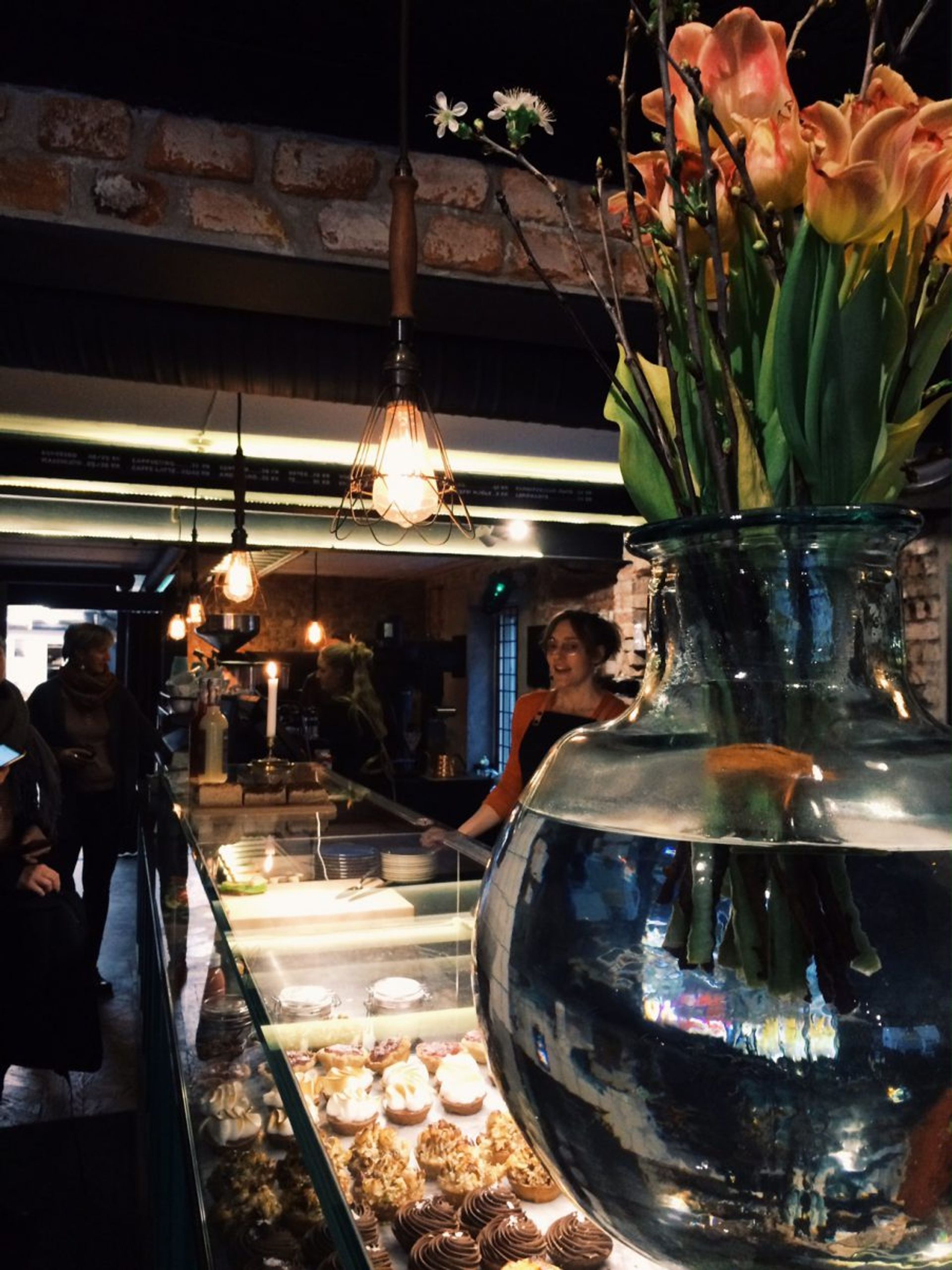 This place is quite new and immediately became one of my favorites. It has a very industrial/hipsterish interior, which is really cool. You walk inside and feel like you are in Stockholm! But even better than that they have lots of small pastries from the traditional kanelbulle to "healthy" raw brownies. Unfortunately there is no outside area, but on a rainy day there is really nothing better than meeting at Simons for lunch or a coffee.
Tip: Try the salad! Absolutely amazing!!!
Café Berget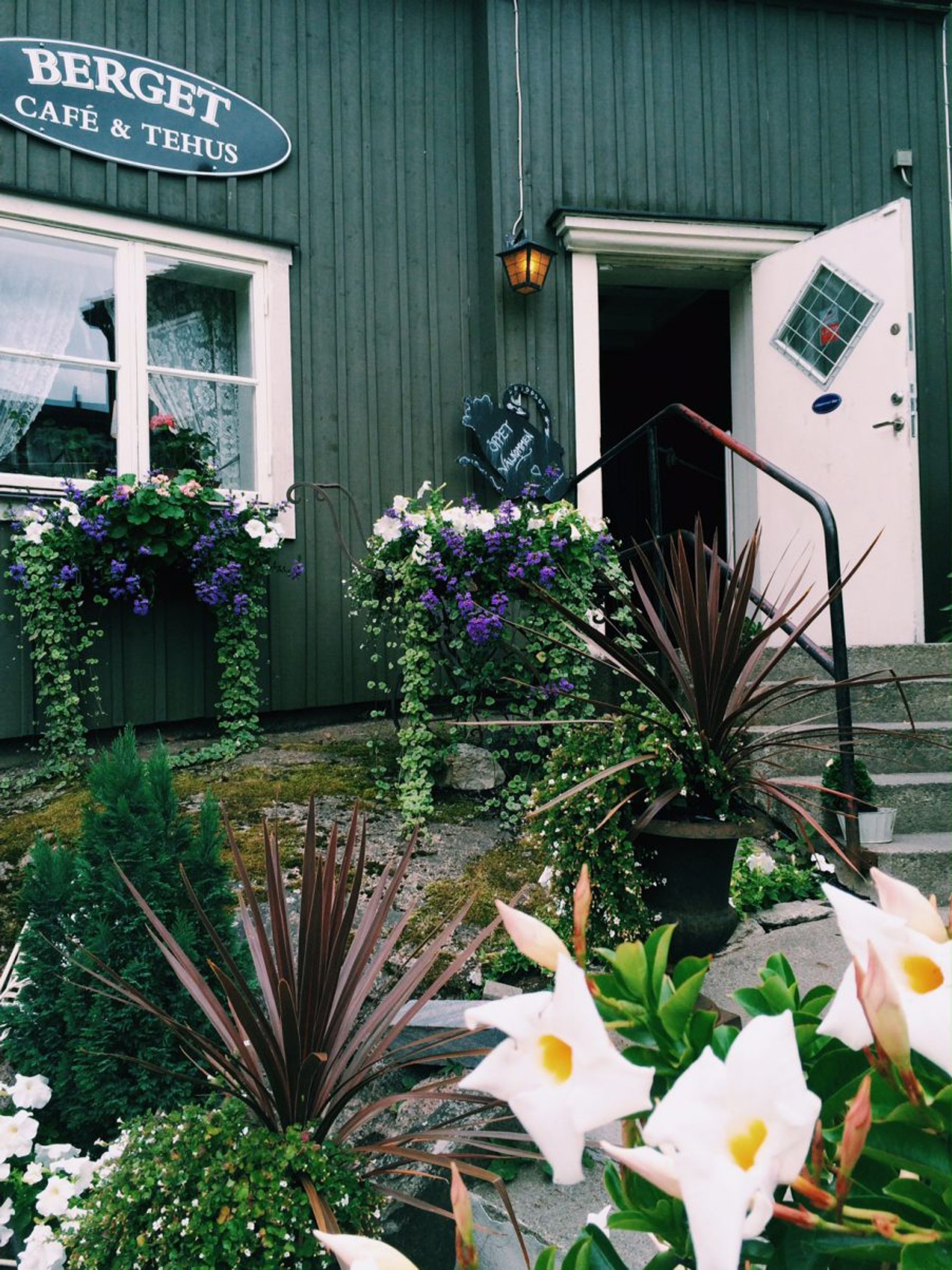 This café is somewhat different than the other two so far. While Babettes and Simons are really cool, Café Berget is your typical grandma-style café. It is significantly cheaper than the other two but also has a less impressive selection. It is a rather simple, but very authentic and traditional place. All the interior is very antique and it is perfect for long chats and a more quite atmosphere.
Big plus: Very nice outside area!
Ammos Café & Crêperi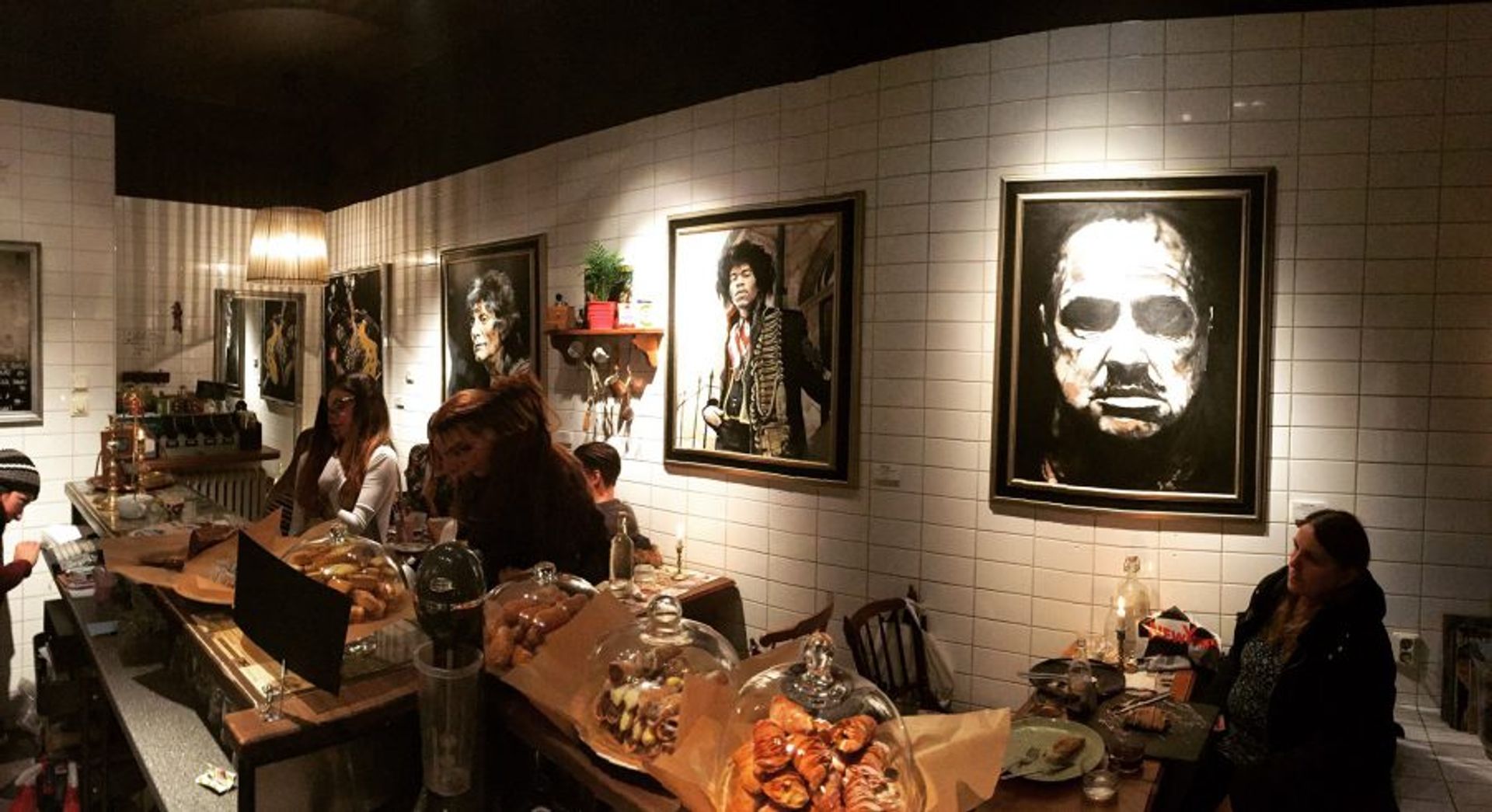 I feel like this place is somewhat secret. While it is almost always full, none of my friends knew about it before I took them there. Ammos is not the typical Swedish fika place. Run by a Greek, it is a little Crêperi just a couple of streets off the market place. There are only a few tables (inside & outside), so if you are coming on a weekend, it is almost guaranteed you will have to wait a bit for a table – but believe me, it's worth it! These crêpe creations are absolutely amazing and nothing like the boring crêpes you know from fairs. With a huge range from sweet to savory, from simple to extravagant, I am sure that everyone will find their love for crêpes here!
Tropikhuset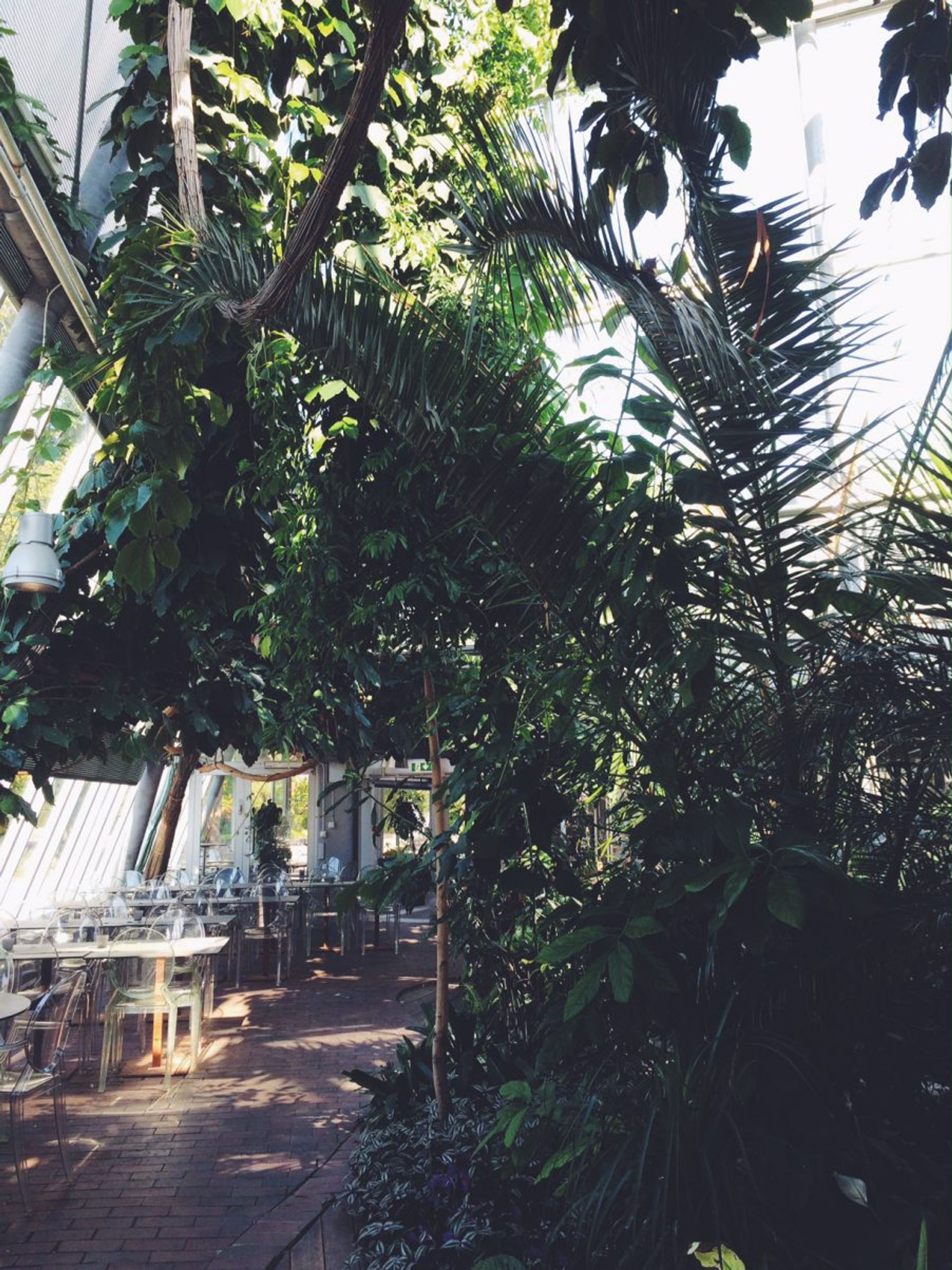 Everything about this place is special! This café/restaurant is located in a huge greenhouse right in the park of Linköping. When you are sitting inside you are surrounded by palm trees and other beautiful plants, while the outside area offers a stunning view over the park! This place is all about the atmosphere. It is the perfect for a summer fika, followed by a long walk through the park, or for the feeling of a much-needed mini jungle vacation in the cold winter.
Plus: cakes and drinks are quite cheap here 🙂
I hope I could give you some good tips for your next fika in Linköping! Of course there are many more cafés to check out (like the one in Gamla Linköping for example, which is definitely also worth a visit), but I would say that these 5 are my favorites in the centre! Have fun testing them all and tell me what you think 🙂
Stay tuned.
Justine
Feature Image: Imagebank Sweden