If you are coming to Sweden to study for your master, you should be definitely aware about places you can dig yourselves into books, papers and articles. All of universities, of course, offer you plenty of study areas, groups rooms, study halls and libraries, yet sometimes you need to change your scenery in order not to bore yourselves. Here today, I want to mention for other optional areas to study in three major cities: Public libraries. Even though, they are obvious places to study, what I have observed that not so many students prefer going there.
Here is the public libraries in Stockholm, Göteborg and Malmö.
The City Library in Stockholm was created by world famous architect Gunnar Asplund and is a great example of the style called Swedish Grace. Since many magazine and blog listed The City Library as one of the most beautiful libraries in the world, you are probably familiar with the library even though you haven't been in Stockholm yet. There are millions of photos online or in Instagram, people from all ages post to show how the atmosphere is in The City Library.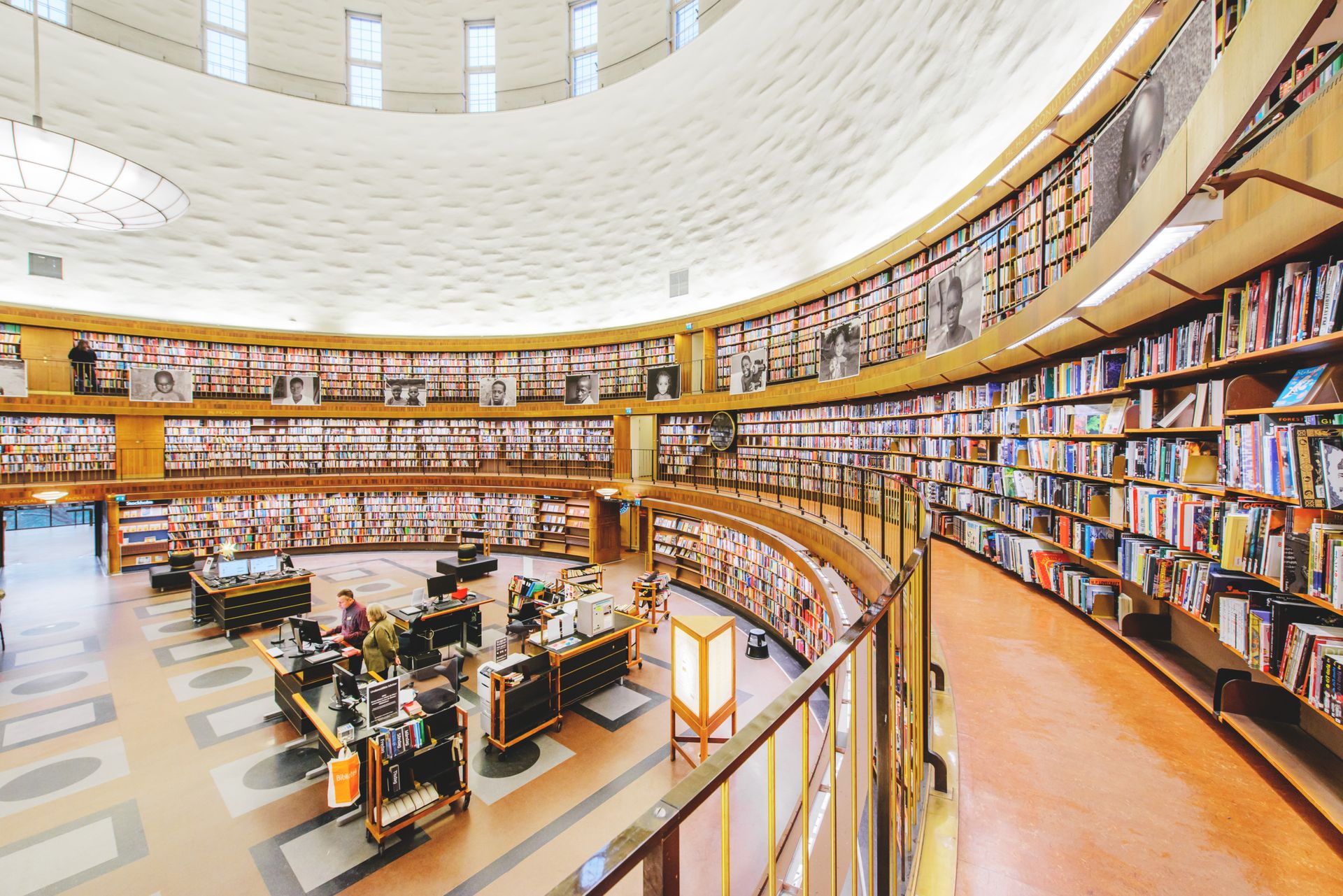 The library offer a huge variety of book collections especially in literature and history. That's another reason it is a perfect place to lose yourselves within pages. If you wish to borrow something, however, you do need a library card – which is free of charge. Once you have a library card you can borrow e-books and newspaper articles directly via computer, some mobile phones and some tablet PCs. You can also borrow books, films and discs in all City of Stockholm libraries.
Gothenburg City Library receives over one million visitors every year and it is a natural meeting place for Göteborg residents. However its new and more open façade also invites people inside to spend time among books, magazines and movies. The modern library serves an important and complex social function such as you can enjoy exhibitions, several hundred events per year, music, video games, movies, magazines, comics, newspapers in addition to its core function of offering 320 000 books in over 60 languages.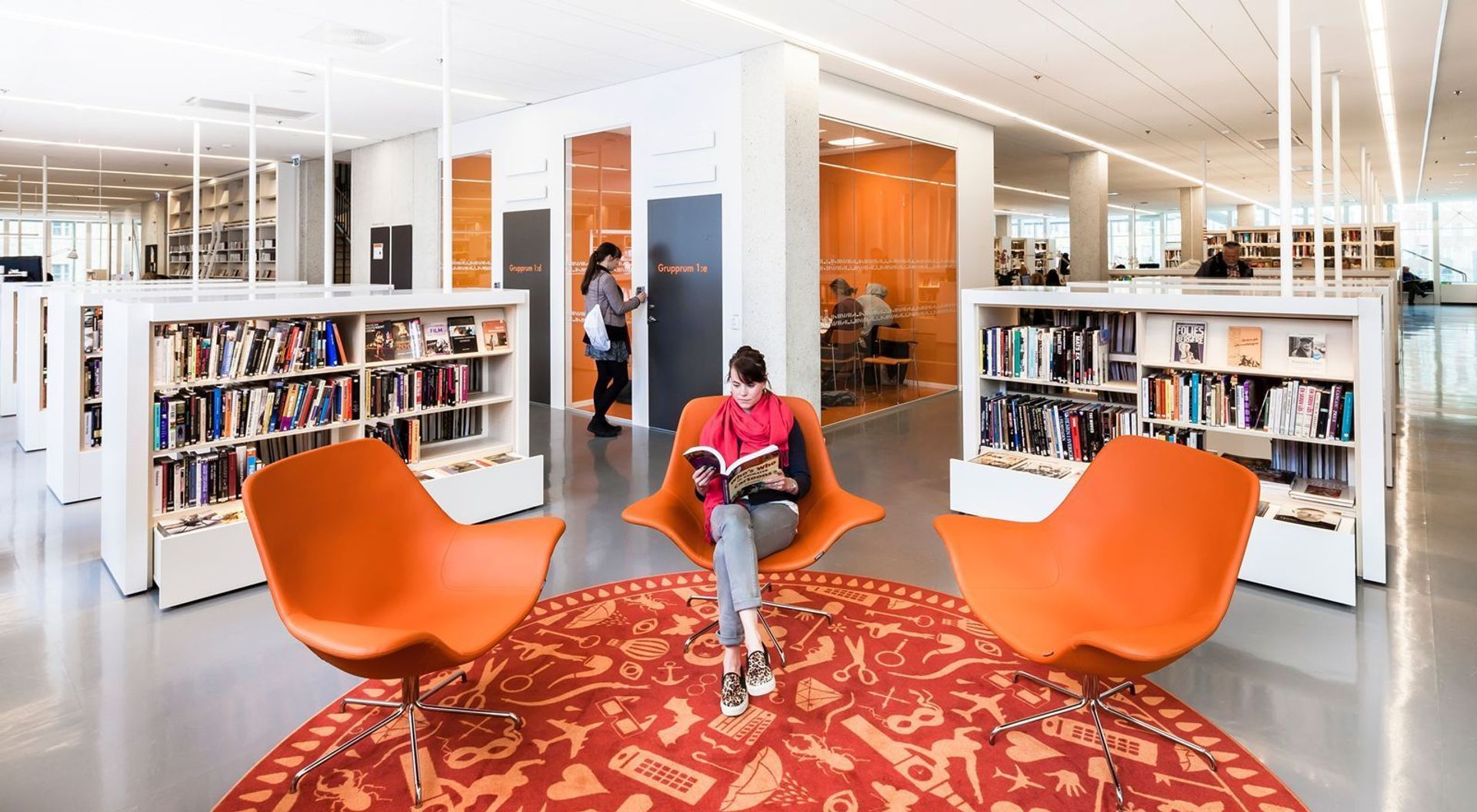 As a student, you would love to spend time inside with thousands of different options besdes studying. Howeve if you want to study, the library offers dozens of different study rooms, collections. Here, you can find Andrea's recent blog about the City Library, if you want to learn about the library in the town.
Uppsala City Library is somehow unique compared to other ones. Besides being a comprehensive library with hundreds of thousands of books and special collections, the library also pursues the development of skills and activities through further education for library sciences and spreads knowledge of Uppland's cultural heritage and of literary Uppland.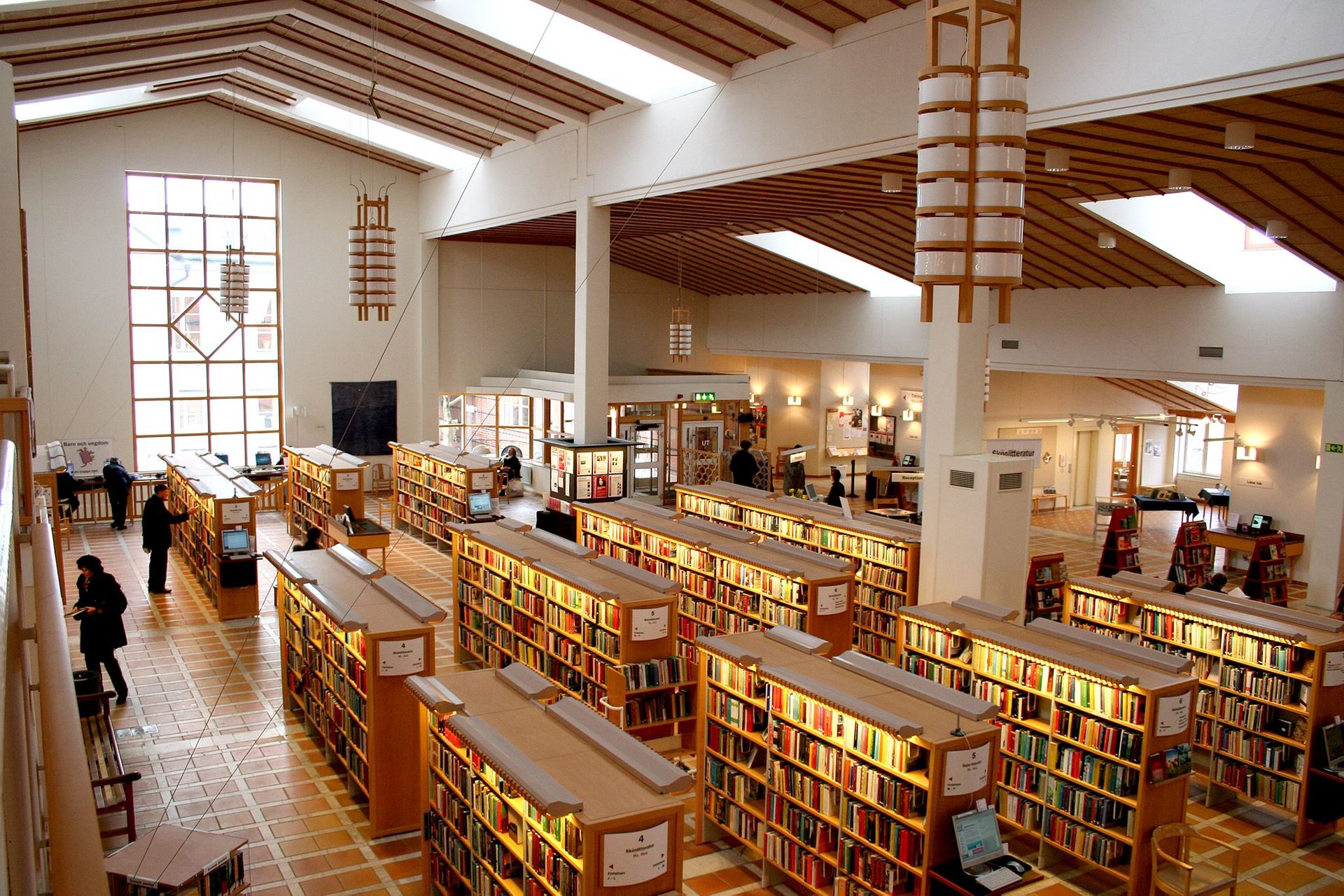 The Library offers different events such as talks, exhibitions, comedy shows, and original collections in addition to 11 other libraries around the town. Most of students in Uppsala prefer going to one of the university libraries, however, the city library actually have some much things to offer for ones who want to study whole day.