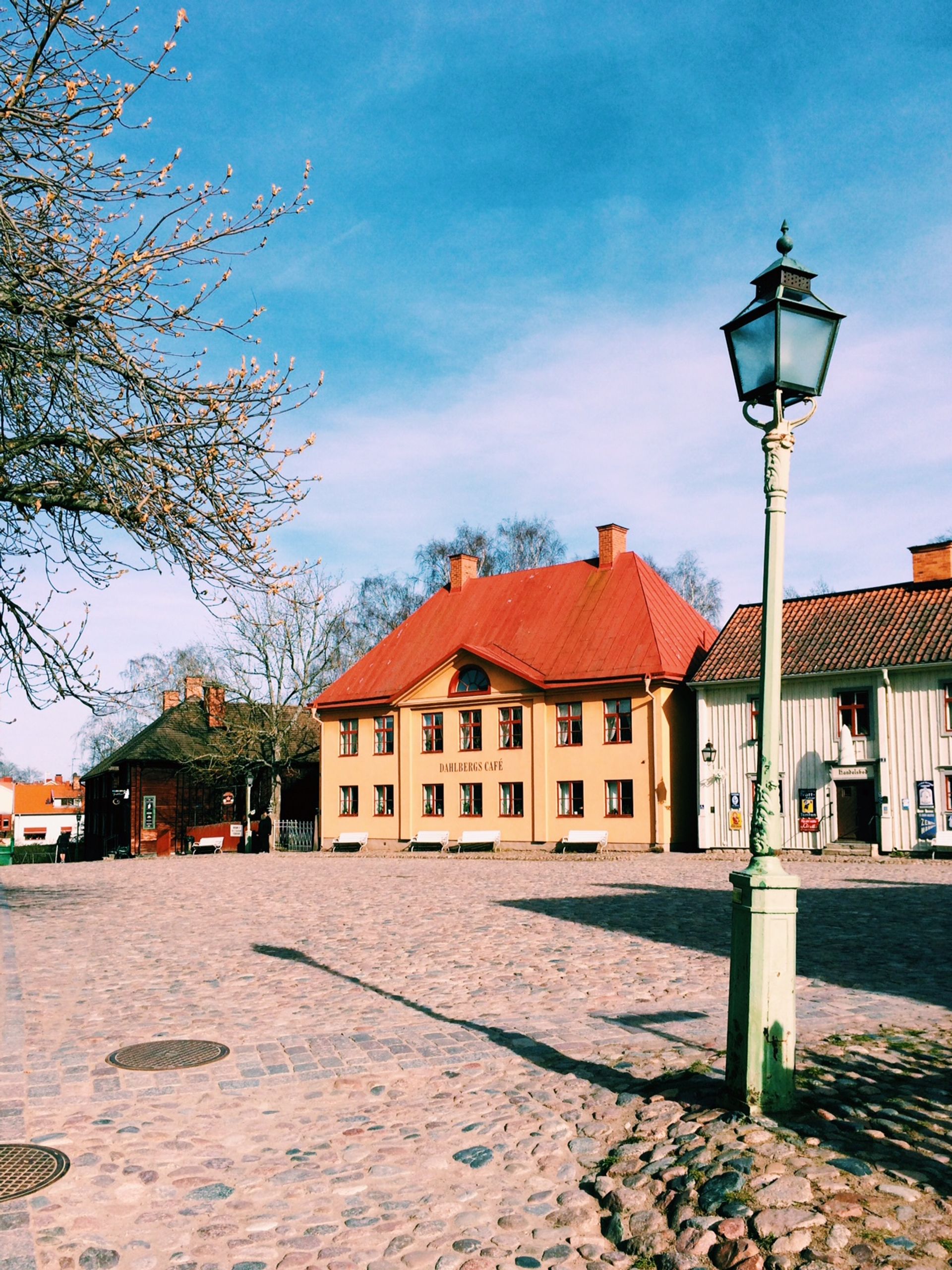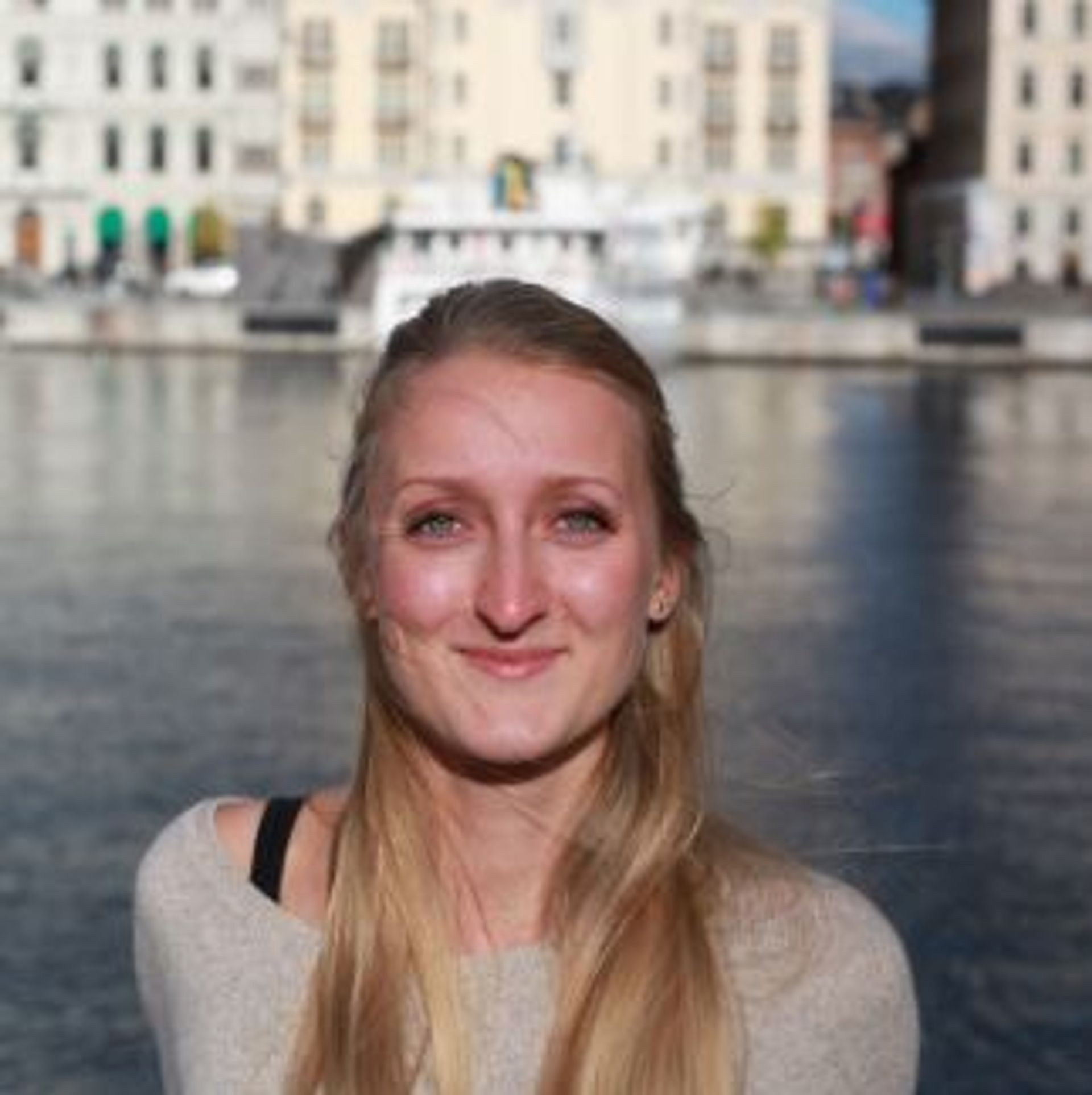 Gamla Linköping is the Old Town of Linköping (gamla=old). If you are in any Swedish city and you are seeing signs to Gamla Stan, you can be sure that you are heading towards the Old Town. Linköping's Old Town however has a little twist, and is not just the typical ancient part of a city you may expect.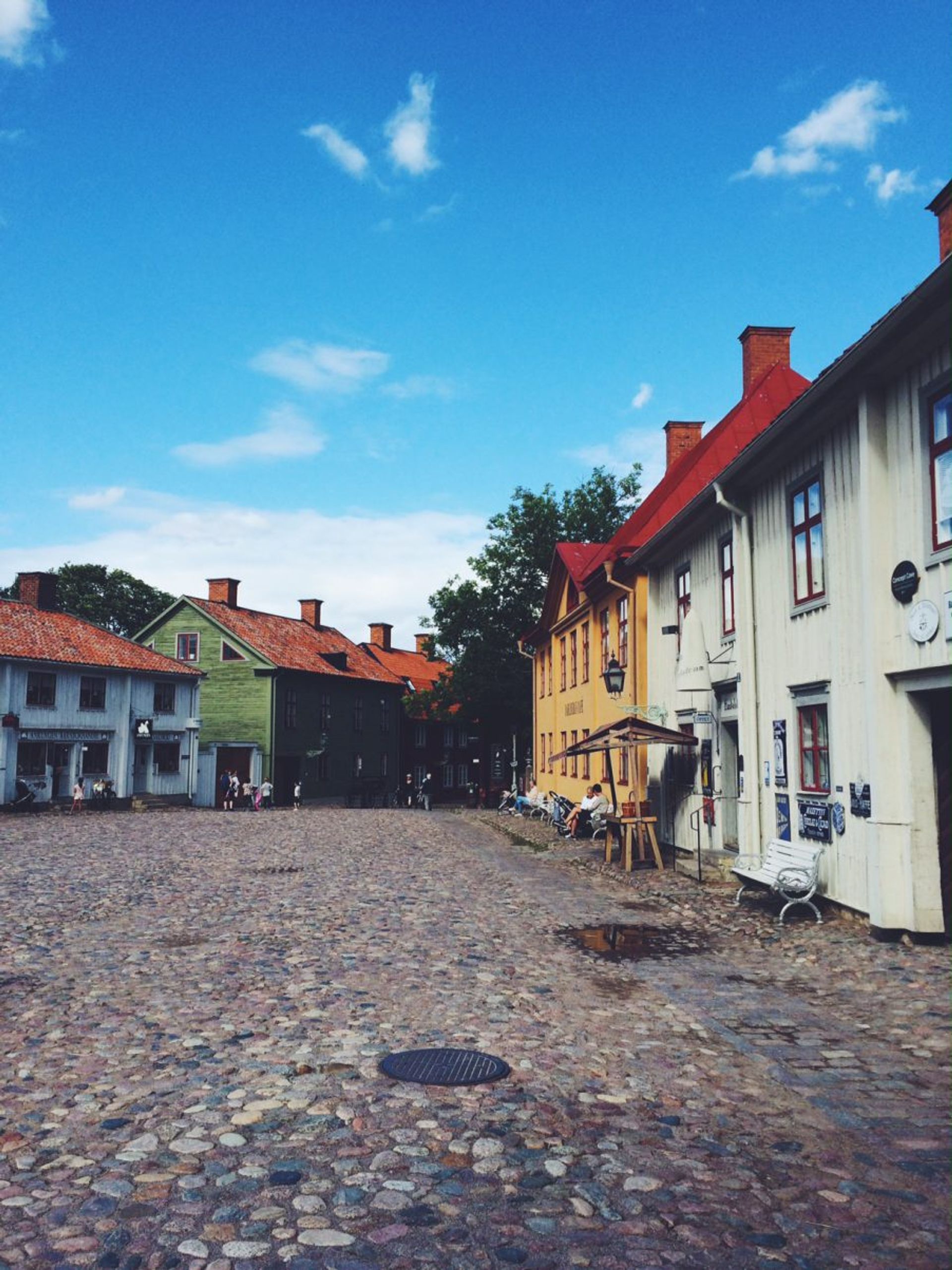 Gamla Linköping lies right next to the beautiful forest of Vallaskogen, some kilometers away from the City Centre. And this has a reason: when the municipality decided that the old buildings need to make space for newer and more modern buildings, the traditional houses were not simply broken down, but were picked up and moved carefully across town! 90 buildings were relocated like that and now make up the beautiful open air museum Gamla Linköping!
This "museum" throws you back about 100 years ago and shows you what life in Sweden was like back in the day. The antique town has a lot to offer: cobblestone alleys, authentic old laterns and fences, and the typical red houses, some of which are opened as museums and you visit the inside, others are however still inhabited, which gives the town its realistic and natural feeling. There are also many little shops that sell crafts or antiques, a cozy traditional café and a restaurant. There is even a bed and breakfast that gives you the opportunity to stay at Gamla Linköping if you are a visitor and coming from further away.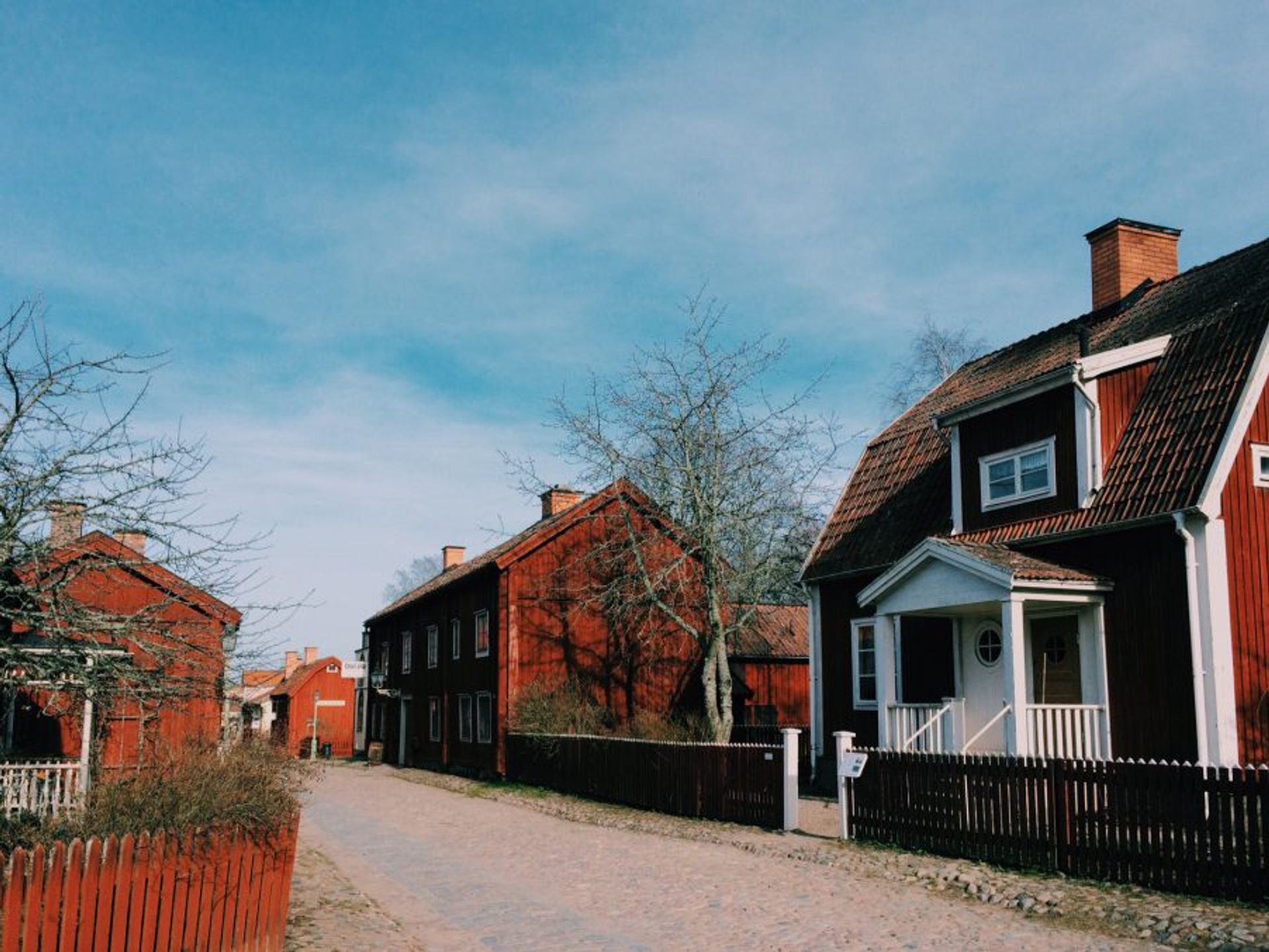 A visit is particularly fun in the summer (especially for children), as there are are many activities going on: an open air theater, a horse-drawn wagon, tours through the town and much more. A short walk through the Vallaskogen forest will take you to Valla Farm, an old farm with more museums which show the history of the countryside and farm animals.
So make sure to pay Gamla Linköping a visit if you are in town, you won't be disappointed 🙂
/Justine