Here we go for the last day of the Campus Tour! 🙁
As Ivanna said in her last post, we spent the last two days of the CT in Dalarna, both in Falun and Borlänge, where the University of Dalarna have its two Campuses. This time, for the last day, we stayed in Borlänge for a fun day of winter sports! I'm not gonna lie, Dalarna University surely knows how to make a great experience happen.
Since this post will mainly be about staying outside skiing and ice skating but still part of the Campus Tour, I would like to live here my thoughts on Dalarna University for you guys to get another opinion. From what I could tell, the University is new and small, what you can't tell from only seeing that is that behind the scenes you can see a community. Students, professors, coordinators, everyone is part of a big group. I would risk it and say even part of a big family. We felt so warm and welcomed by this group of people that it felt like I was there forever. If you are searching for an experience like that, to find friends for life and to have someone to rely on, Dalarna University has your back! <3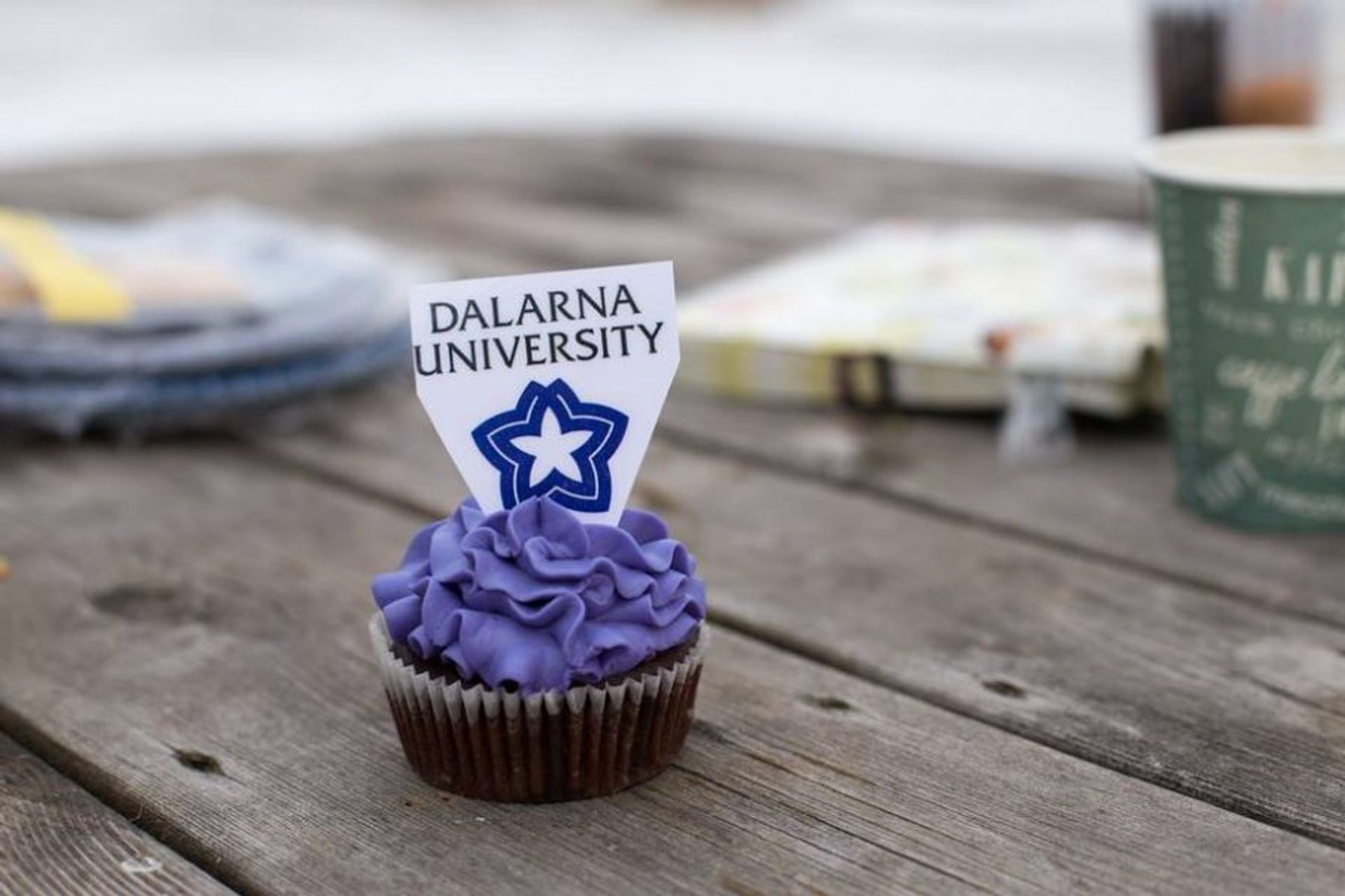 Photo: Dalarna University
Romme Alpin
Ok, now we can officially get sporty here!
The day started around 8 am, when we went to Romme Alpin, a big ski resort in Borlänge. The place is amazing and it was full of people. The reason for that is that Romme Alpin is the closest Resort to Stockholm. It was also a winter sunday, so what do you expect? haha
We got there and went straight to get our special shoes, ski set, helmet and all. After we were all equiped it was time for practice! You see, some of us were doing this for the first time, myself included. So we got to practice everything since the beginning, in the small hills and together with a bunch of really small kids. At the same time that the kids would make me feel ambarrassed, because they were obviously doing this longer than I was, but they would also make me feel like a kid again and just enjoy the experience!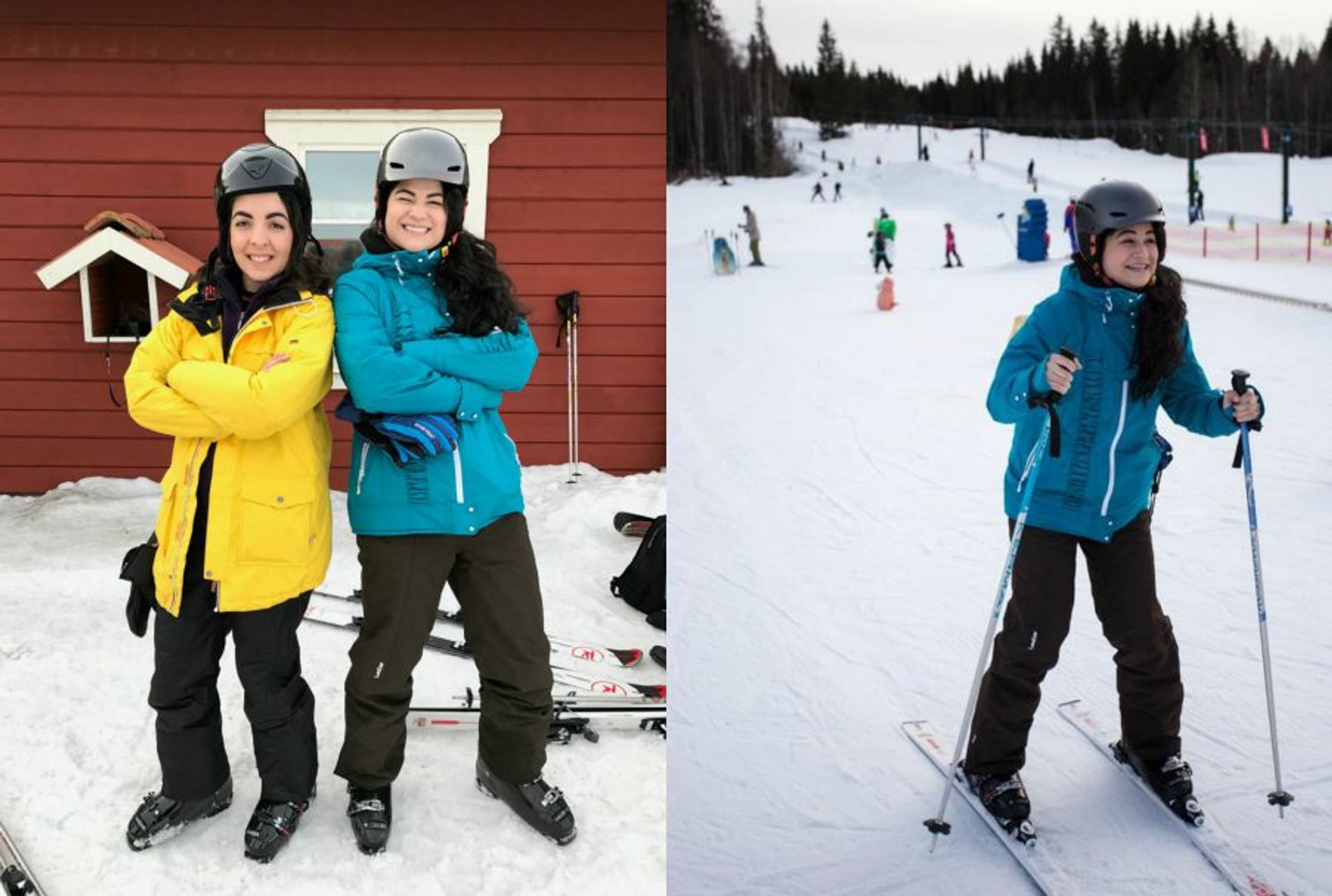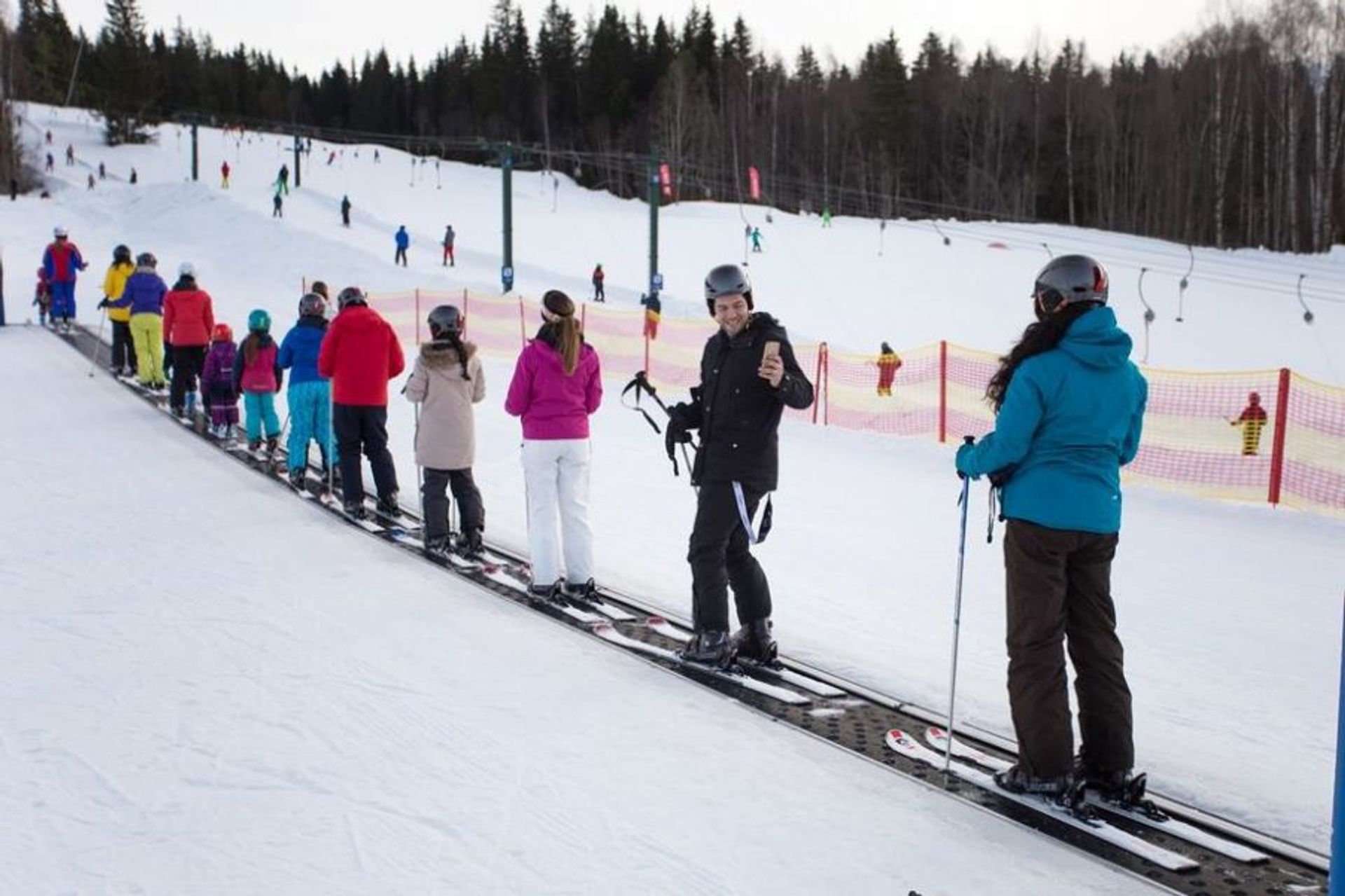 Photo: Dalarna University
After some practice, all of us got used to the skis pretty fast, we went all the way up the ski track to go down. It was such a good ride on the way, until we realized that we had to go aaaaaaall the way down…. skiing. Well, everything went ok in the end and everyone arrived safely. And even if some of us (Ivanna) needed help for while, we were all experts by the end! haha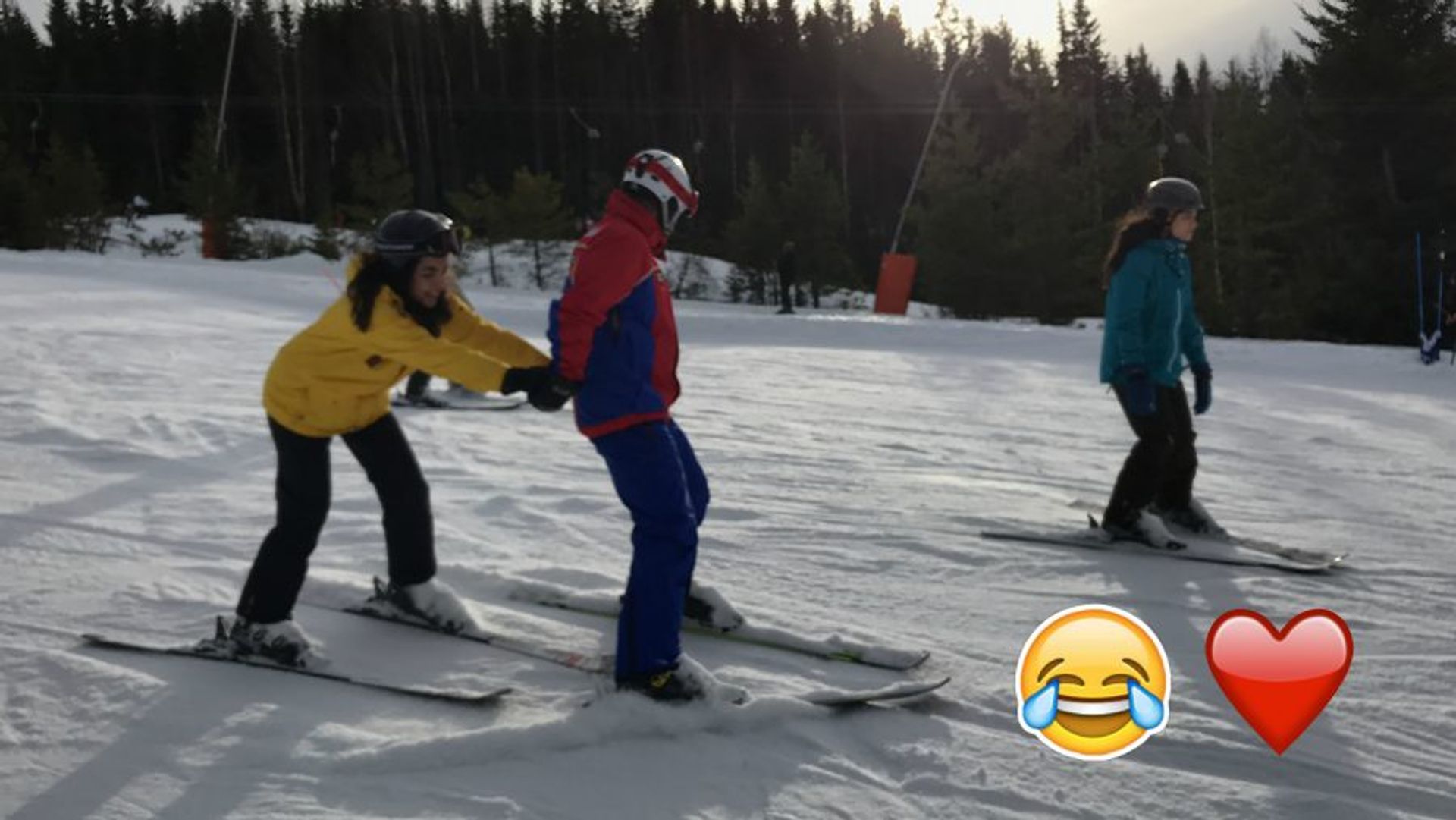 One of the things that got me more shocked about this place is that there are a lot of students in Dalarna University that get a job in the Resort! They can study and have a part-time job there, to get that extra money, you know? We get some many questions about finding a job while studying and that is always so hard to answer, because you generally need to know Swedish and you will probably be studying full time, which does not give you a lot of free time. But here in Dalarna, it worked! So if you get admitted there, you might even get a job in the Resort!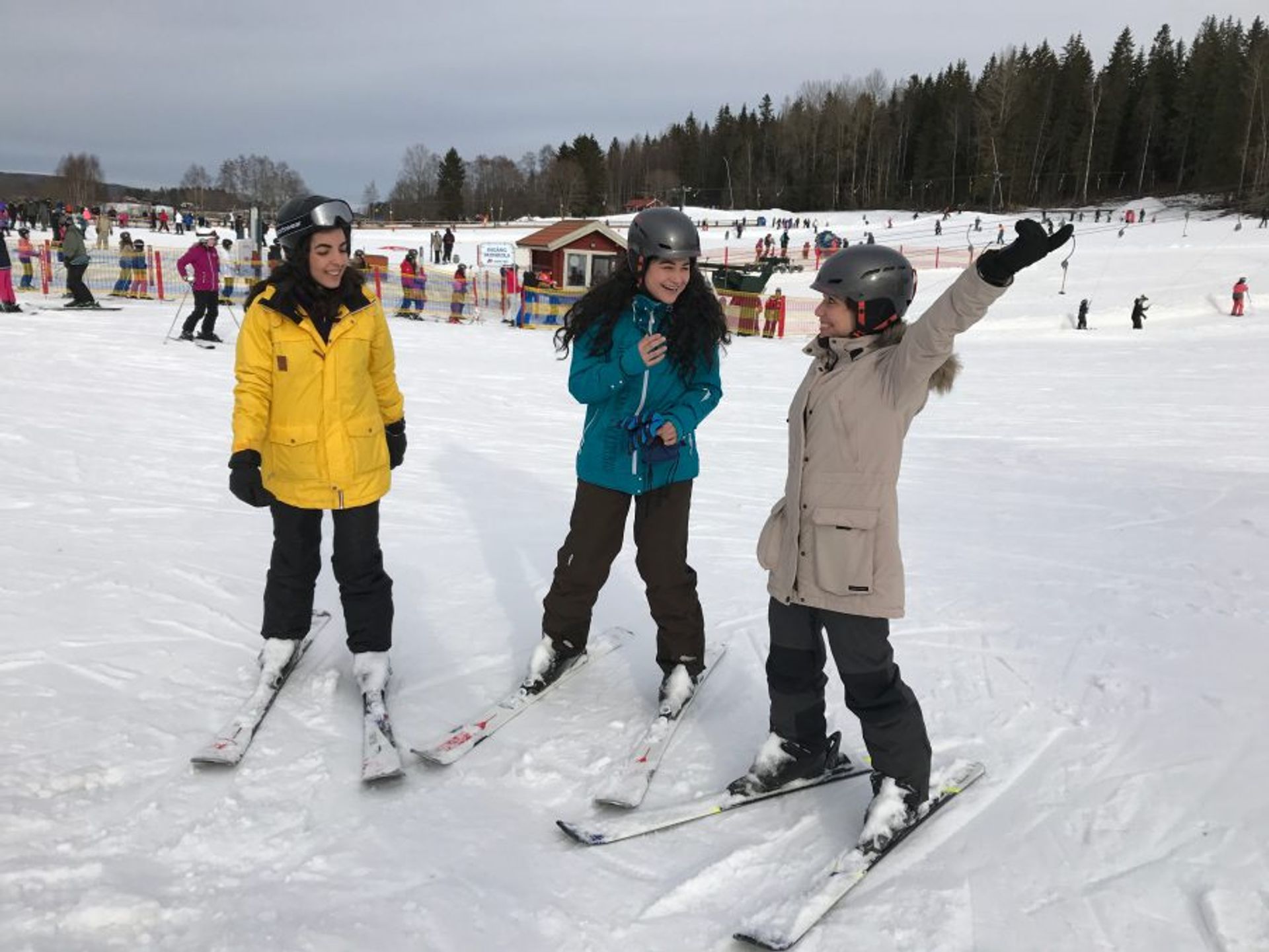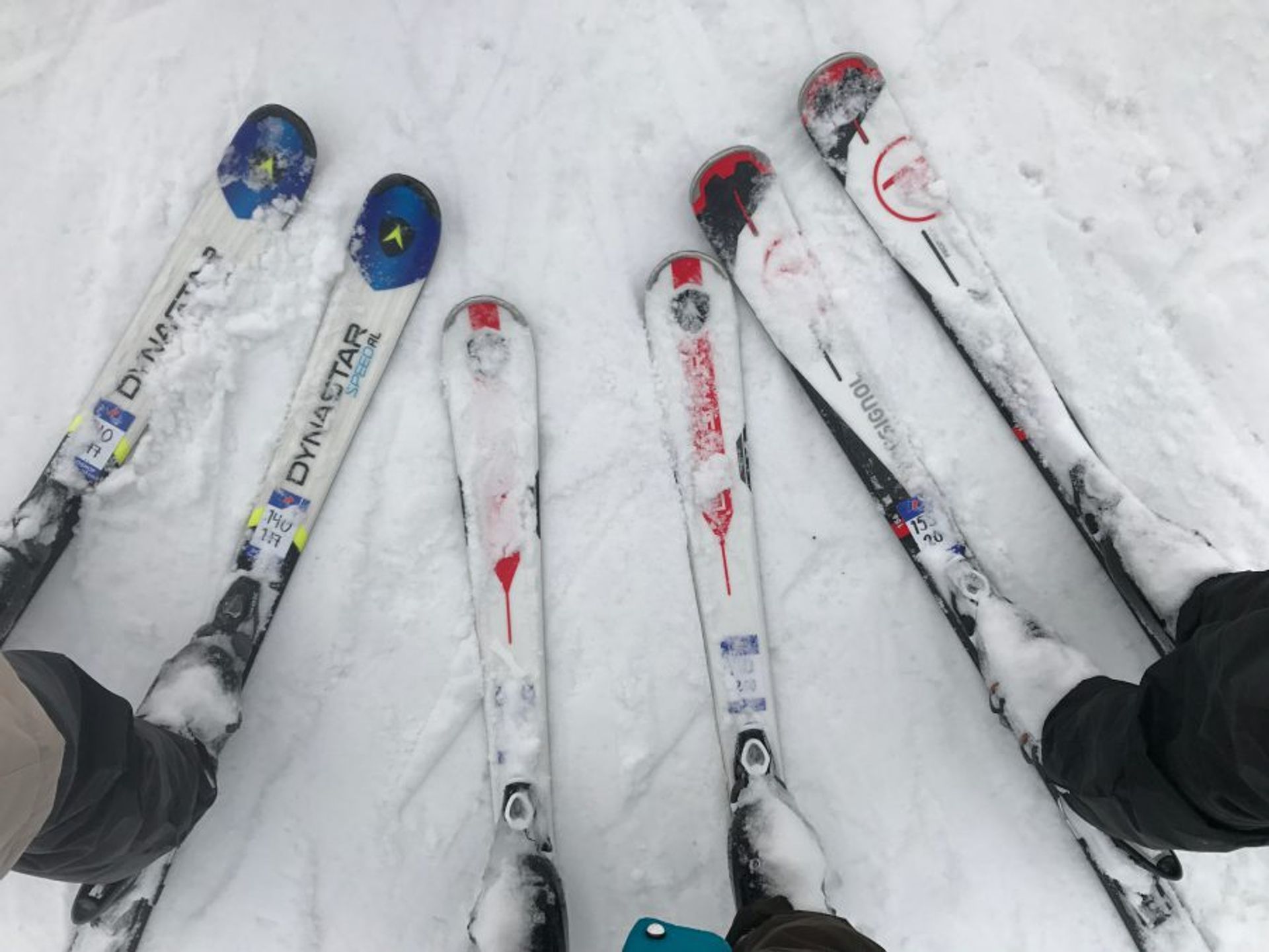 Främby Udde Resort 
After spending the first part of the day in Romme Alpin, we went to another Resort. This one is by a lake and works all through the year, during all seasons. During summer time, they have kayaking, fishing, water sports and more! But during wintertime they are just one of the longest ice skating track in the world!!!!! Yes, it's 50 km of ice for you to ice skate and feel connected to nature. ICE SKATING IN A REAL BIG LAKE, SO COOL! Of course, because it's a really big track they have numberless ice skating competitions there.
DU-themed Fika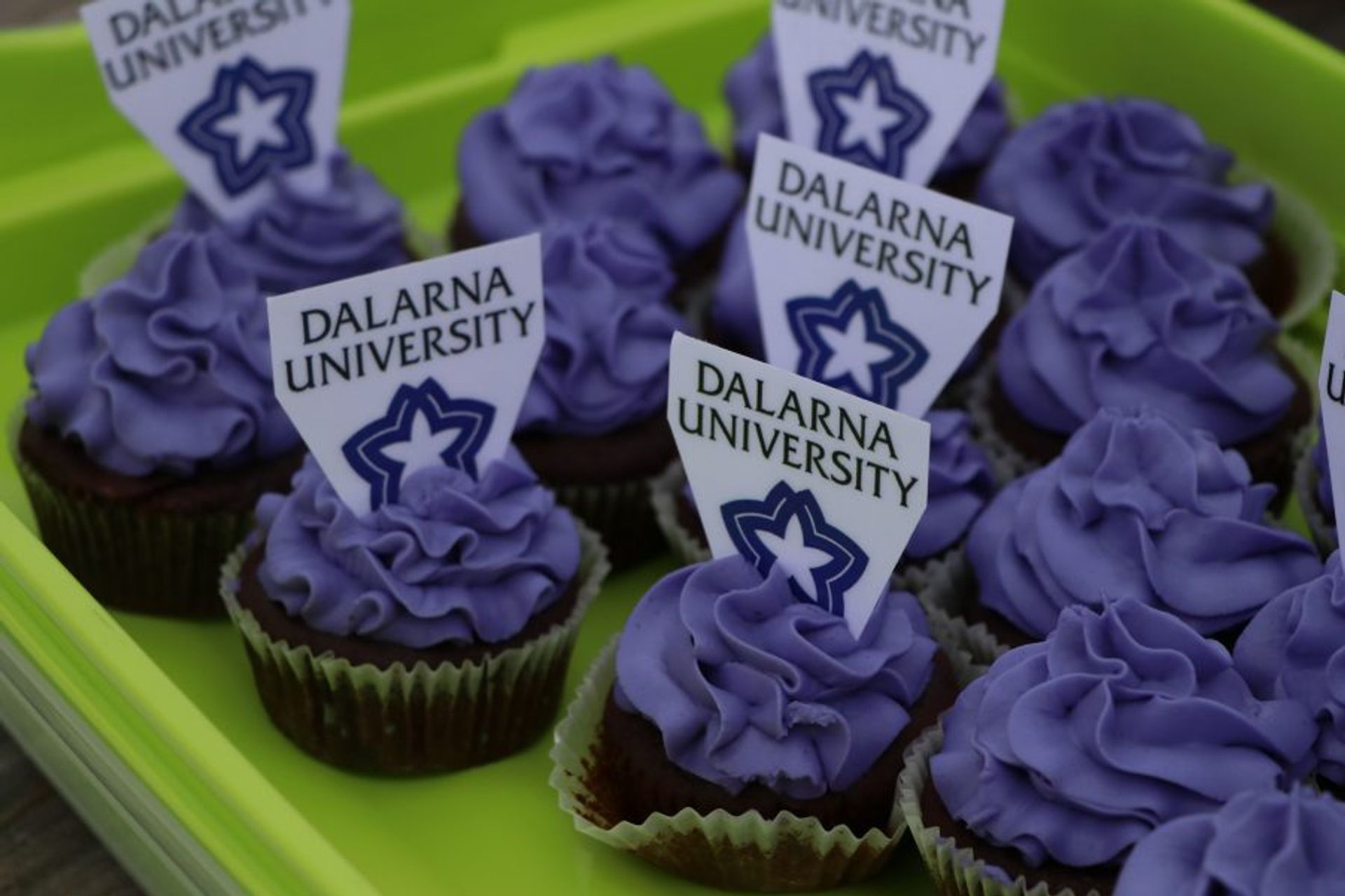 But first, it was time for a lunch/fika, because we are in Sweden afterall! And what's the best way to eat in a Resort than outside, having hot dogs? And after that having Dalarna University themed cupcakes with hot chocolate? That can just be the dream! We stayed by the ice, talking and laughing until we got ourselves more energy for MORE SPORTS!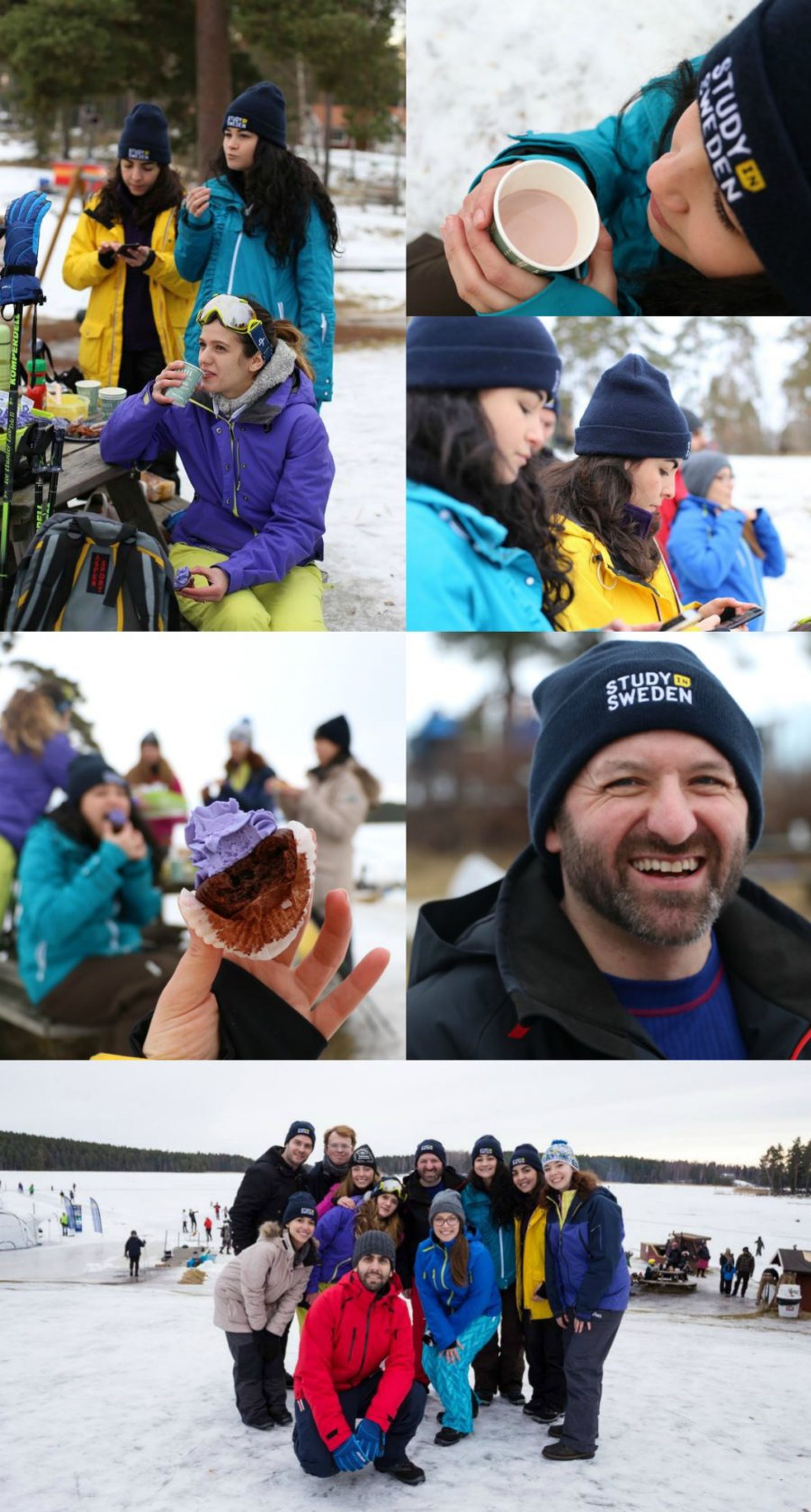 Photos: Dalarna University
It was time to ice skate in the lake! We only did 5 km of that, so not that impressive. But still, we had the best time and felt to good to ice skate so close to nature. The ice skates you get are real long distance ice skates, so they look a bit different and are for sure bigger than the normal ones. But still pretty easy to use! I mean, if we can do it, you can, believe me!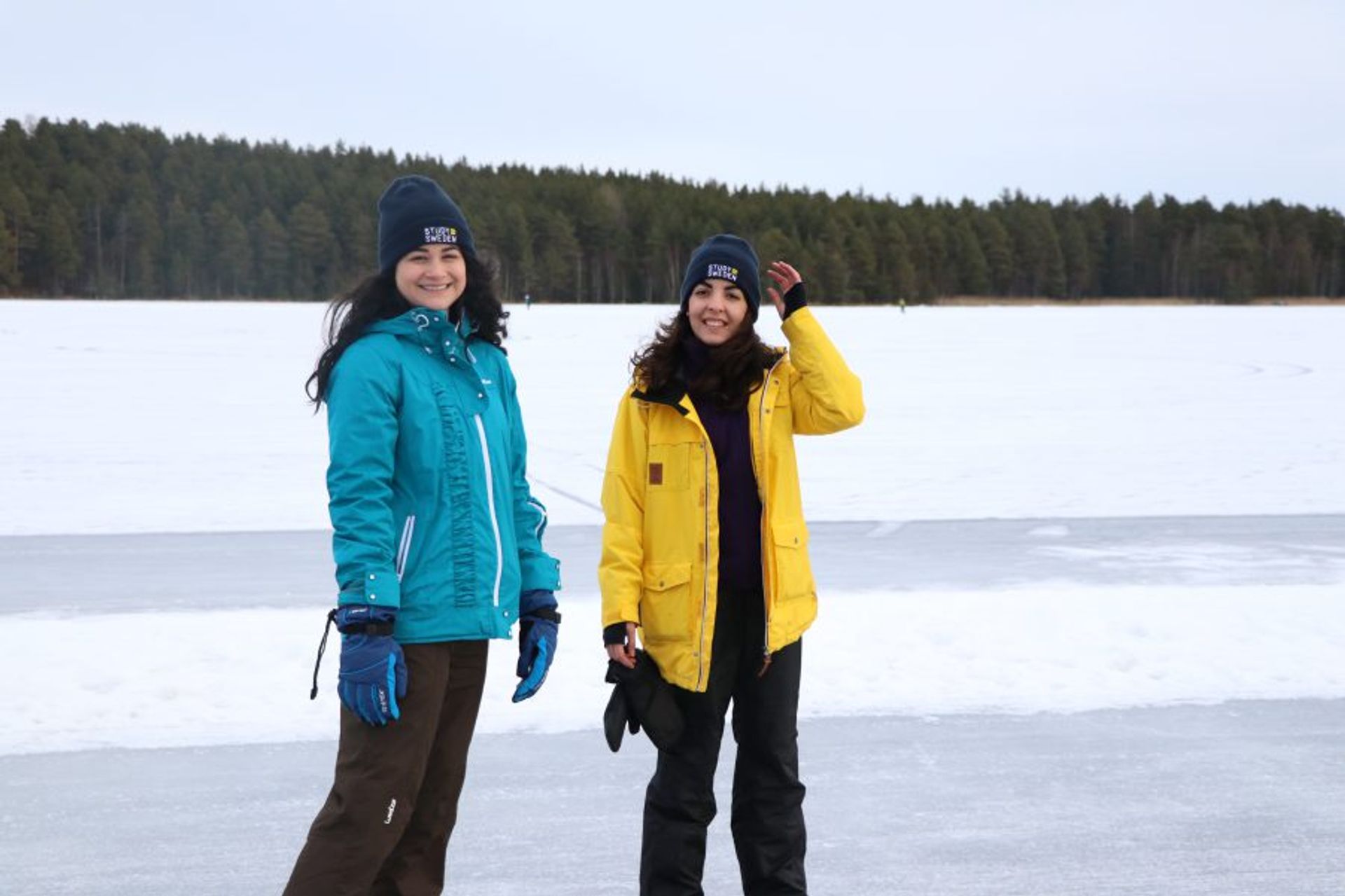 After that it was time to say goodbye, catch a train and go back to Stockholm, Uppsala and Helsinborg. We are so sure that we picked the best place to finish this Campus Tour! Dalarna was the mix of being comfortable with family and friends, and at the same time giving that last boost of energy to adventure ourselves in the snow! Afterall this was a Winter Campus Tour, right? I hope you guys liked our posts about the Universities and the places we've been to, we had the best time there and met a lot of cool people on the way!
Keep tuned! We might have something more (visual) about the Campus Tour for you!