Sweden has been, and still is, one of the leading countries in the world in terms of innovations. From Skype to the seat belt, there are so many things  invented in Sweden that we use in our daily lives.
The reason behind the large scale innovations in Sweden is the value and freedom given to start ups and new ideas. This is why Sweden is called the Start-up Capital of Europe!
There are many amazing innovations from Sweden. I have made an infographic of the ones that I found to be the most interesting and fascinating!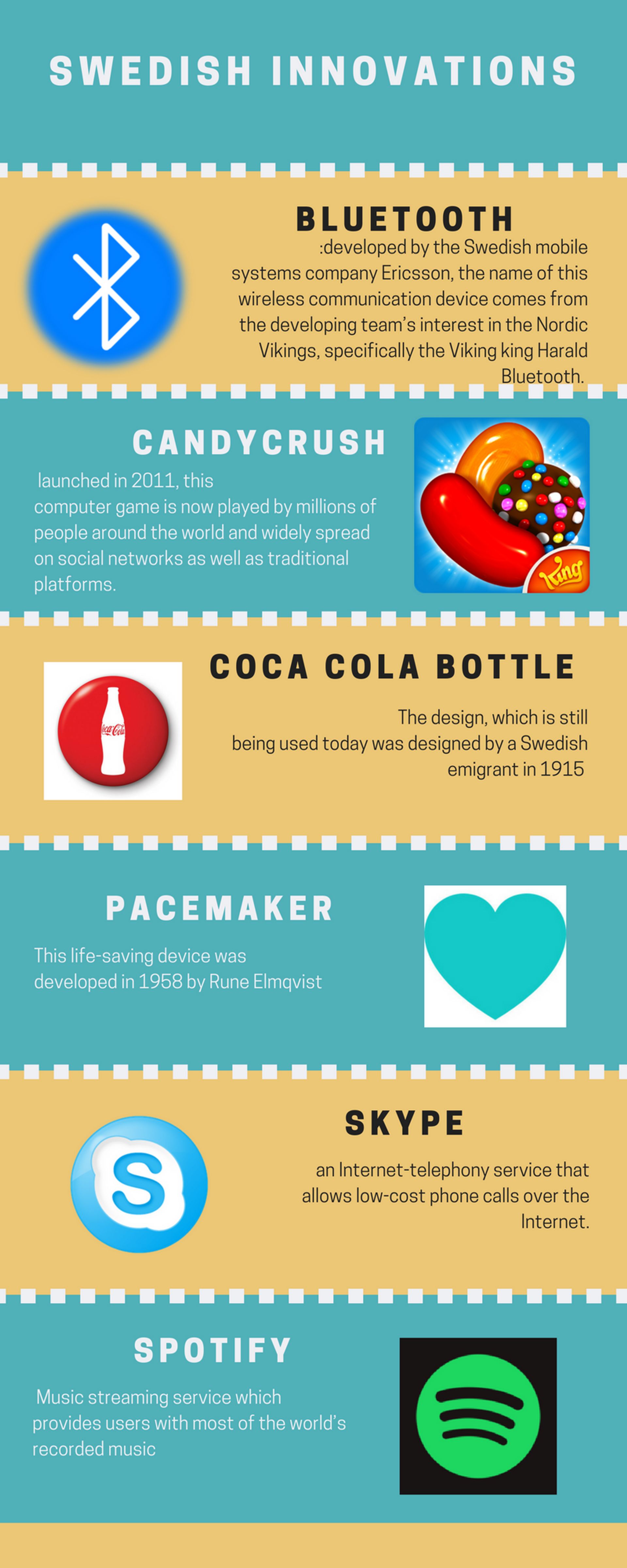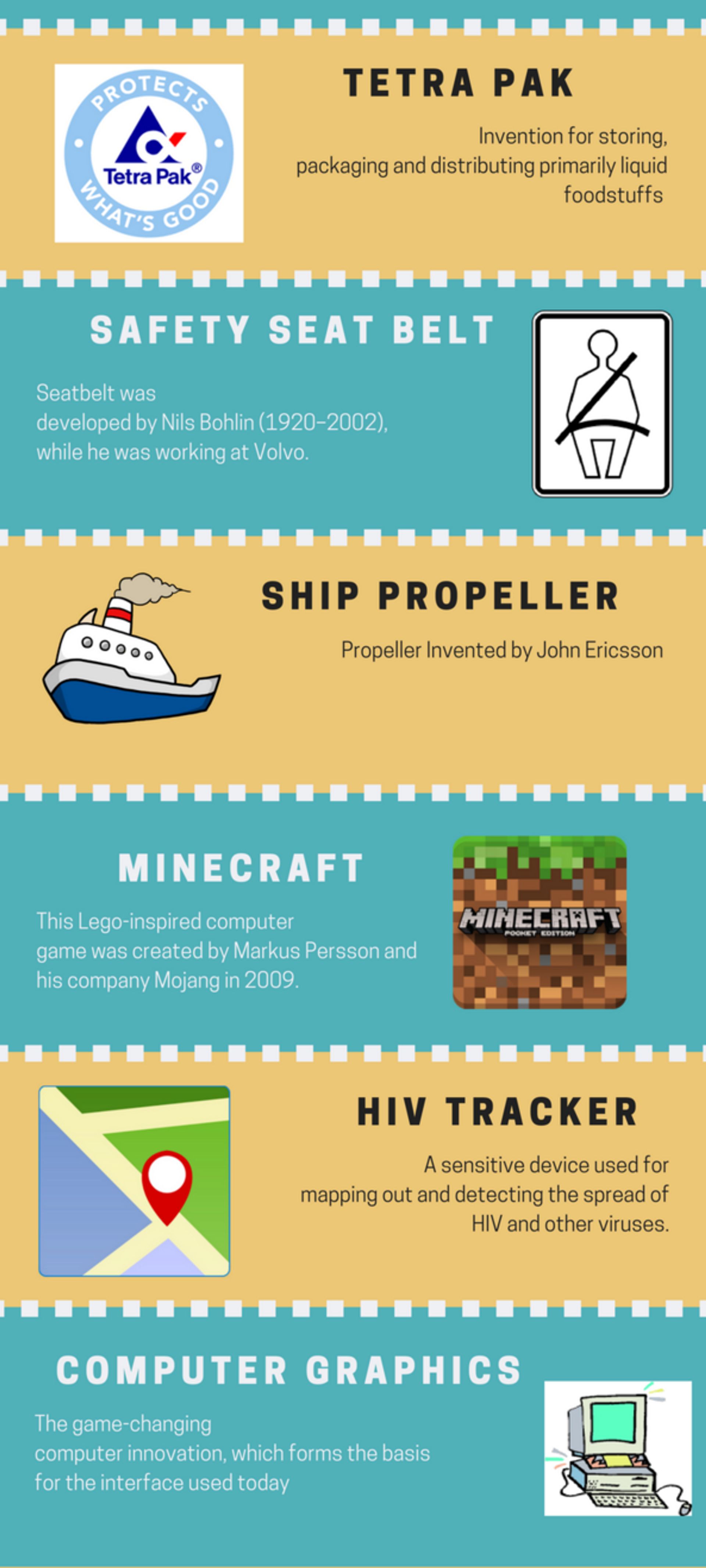 Which ones are your favourites? Are there any that I forgot? Let me know in the comments below!
-For now, your Swe-desi Seafarer signing off:)