Another year is about to end. We meet 2017 with great hopes and dreams while we say goodbye to 2016 remembering happy or sad days and thoughtful moments. We recognize all the citizens of the world we left behind in 2016; and We will not forget the immortal hearts fighting for their better days with music, pictures, poetry, stories or courage.
David Bowie, Prince, Mohamed Ali, Frank Sinatra Jr., Leonard Cohen, Zsa Zsa Gabor, William Trevor, Mose Allison, Howard Davies, Yves Bonnefoy, Carl Frederik Reutersward, Jim Harrison, Ken Adam, Umberto Eco, Intizar Hussein, Paul Kantner, Glenn Frey, Pierre Boulez, Halil İnalcık, Elie Wiesel, David Huddleston… Great talents, great minds and great inspirations… We are bowing in front of the memories of them and other thousands of heroes who have not even come to mind.
Among them, Carl Frederik Reutersward was the mind behind one of the most inspiring work I have ever seen: Non-Violence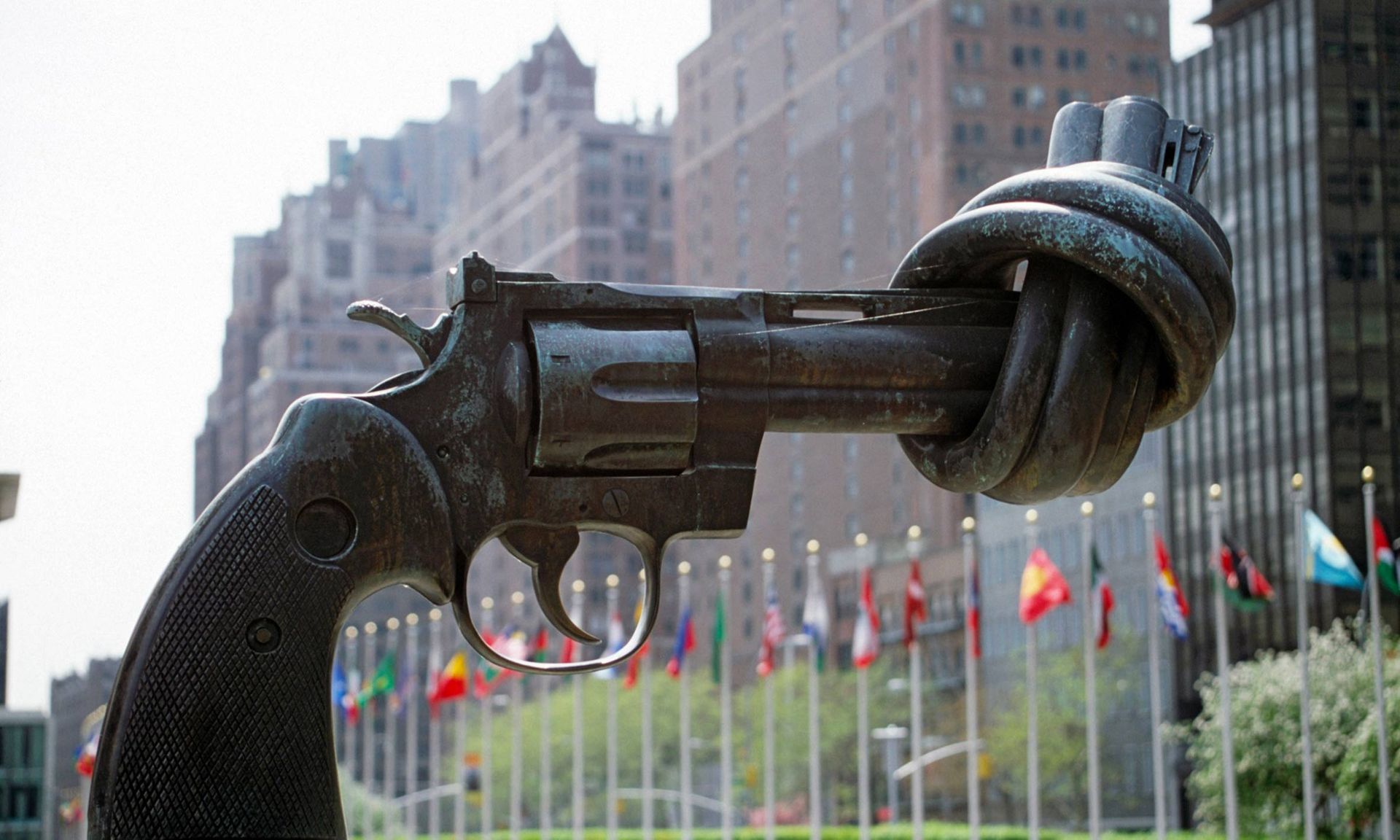 The sculpture, Non-Violence, is of a giant Colt Python .357 Magnum revolver with a knotted barrel and the muzzle pointing upwards. Reuterswärd made this sculpture to commemorate John Lennon, after he was shot in 1980.
Initially, the sculpture was placed in the Strawberry Fields memorial in Central Park, New York, where Lennon lived. Later, it was to the United Nations and placed outside the United Nations headquarters in New York. There are  30 copies of the non-violence sculpture around the world, ten of them in Sweden.
His call for non-violence resonated all around the world inspiring The Knot Violence Project. Hoping that 2017 will bring us peace and non-violence, I remember what John Lennon "imagine"d.