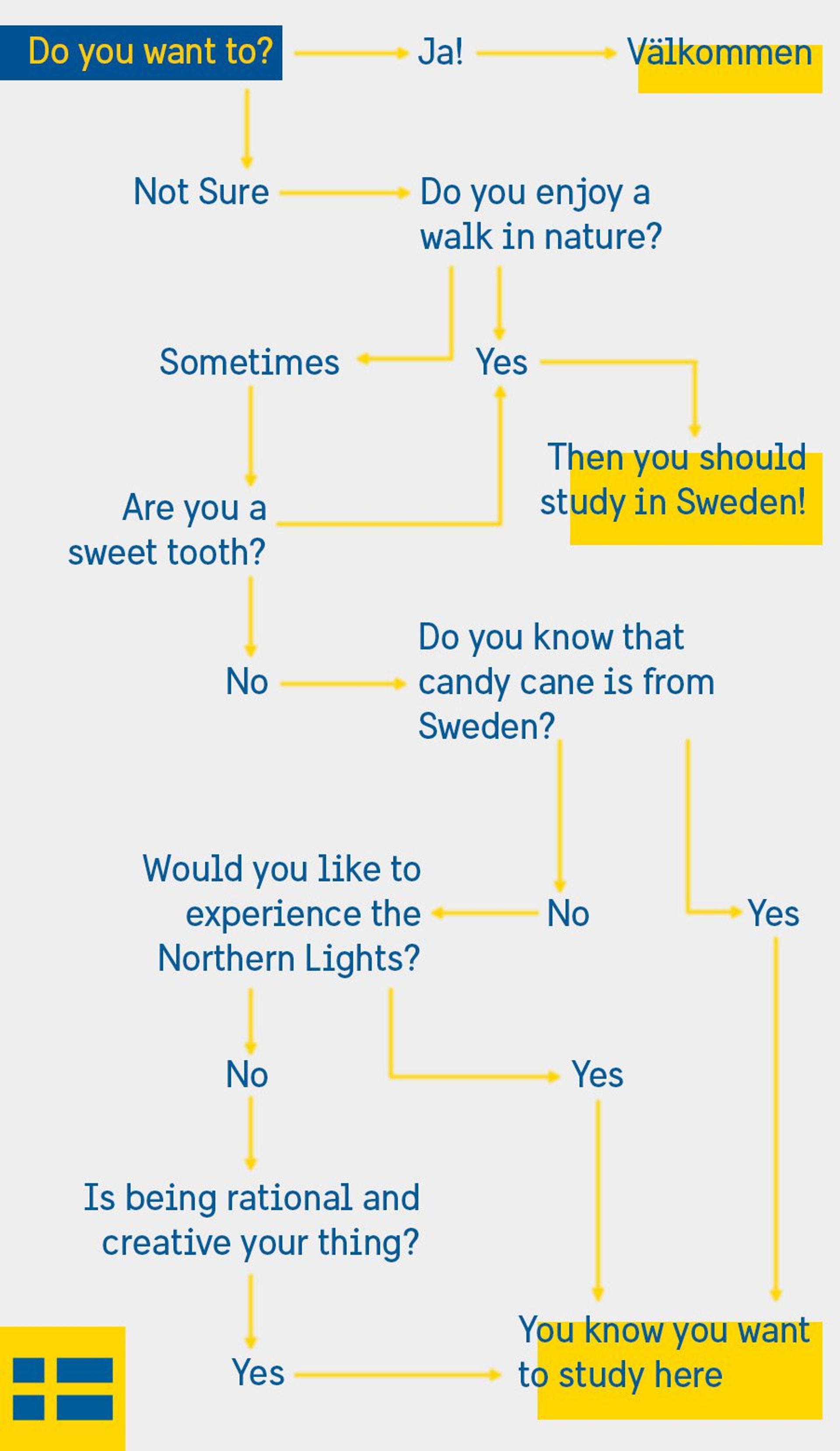 Yes, the candy cane is from Sweden and we call it polkagris as Elke clarified this in her blog post. I have only been here for four months and I had experienced the Northern Lights, unfortunately, I did not have documented any but they were captured by Leonilla (in a different location, though). They did not look as vivid as those pictures but it was a magical experience. There are many reasons to study in Sweden and five of them are stated here. I bet that you already make up your mind by now, so, you want to study in Sweden.
There is still time for you to apply for the Autumn intake because the deadline for registration is by 15 January 2017. The application steps are easy to do and this page provides the information that you need. Writing this post feels so nostalgic since I was in your shoes a year ago – looking for information to study in Sweden. All the application steps were done by myself through the website, with less than five documents I submitted through air mail. Those times were quite hectic because I worked in Bali meanwhile my documents were in Jakarta, and my lecturers were in Cyberjaya, Malaysia. With a strong desire and lots of support, I managed to submit the application in time including the scholarships application. Pat myself on the back.
If you are not convinced enough to study here after all the blog posts we had write, perhaps you should check out our Instagram and Snapchat to see a glimpse of student's life here in Sweden. It is beyond words, and I think you should experience it yourself. Until that time comes, lycka till!