I want to talk about something that seemed very puzzling and confusing to most of us. it is also highly practical information, I thought it would be a good idea to go over it. As you may understand from the blog post title, I want to share how we should read an apartment rental ad in Sweden. We are at the dawn of a new semester, so many of us will search a new place very soon.
When you are checking an apartment rental, it may seem a little bit complicated given the fact that you are not familiar with Swedish system. Yet, everyone needs an apartment to live, so this is very essential handbook for you.
If you are hunting an apartment for a long run, it may be tricky, because there is a shortage in Sweden. Especially when you are hunting a place to live in a language that you have just started to learn very recently, it may be exhausting. That is why it is beneficial for everybody to go over some clues that might make this process a bit less confusing.
Here is the dictionary of apartment rental in Sweden!
andra hand lägenhet, hyra ut i andra hand, andra hand (A Second Hand Apartment ) : Owner wants to rent it out, s/he want to sublet it
This is pretty straight forward, nothing to discuss.
However, if there is a second home apartment, there should be a first hand as well…
första hand (A First Hand Apartment ): A housing company directly sells/rents the apartment
Note: For sure, the first hand deals are better but it is highly hard to find any in central areas
The next items are literally confusing Swedish or Scandinavian habits. I have never seen or heard anything like this before living here, so cock your ears!
ROK: Room and Kitchen
So if the advertorial says 1 ROK, it means 1 room and kitchen. And a bathroom probably. In the rest of the world, "1 ROK" basically represents 1+0 studio apartment. In this regard, 2 ROK means the apartment has 1 bedroom, 1 living room and 1 kitchen, in other words 1+1. In Sweden, it is only called the number of room regardless it is a living room or bedroom.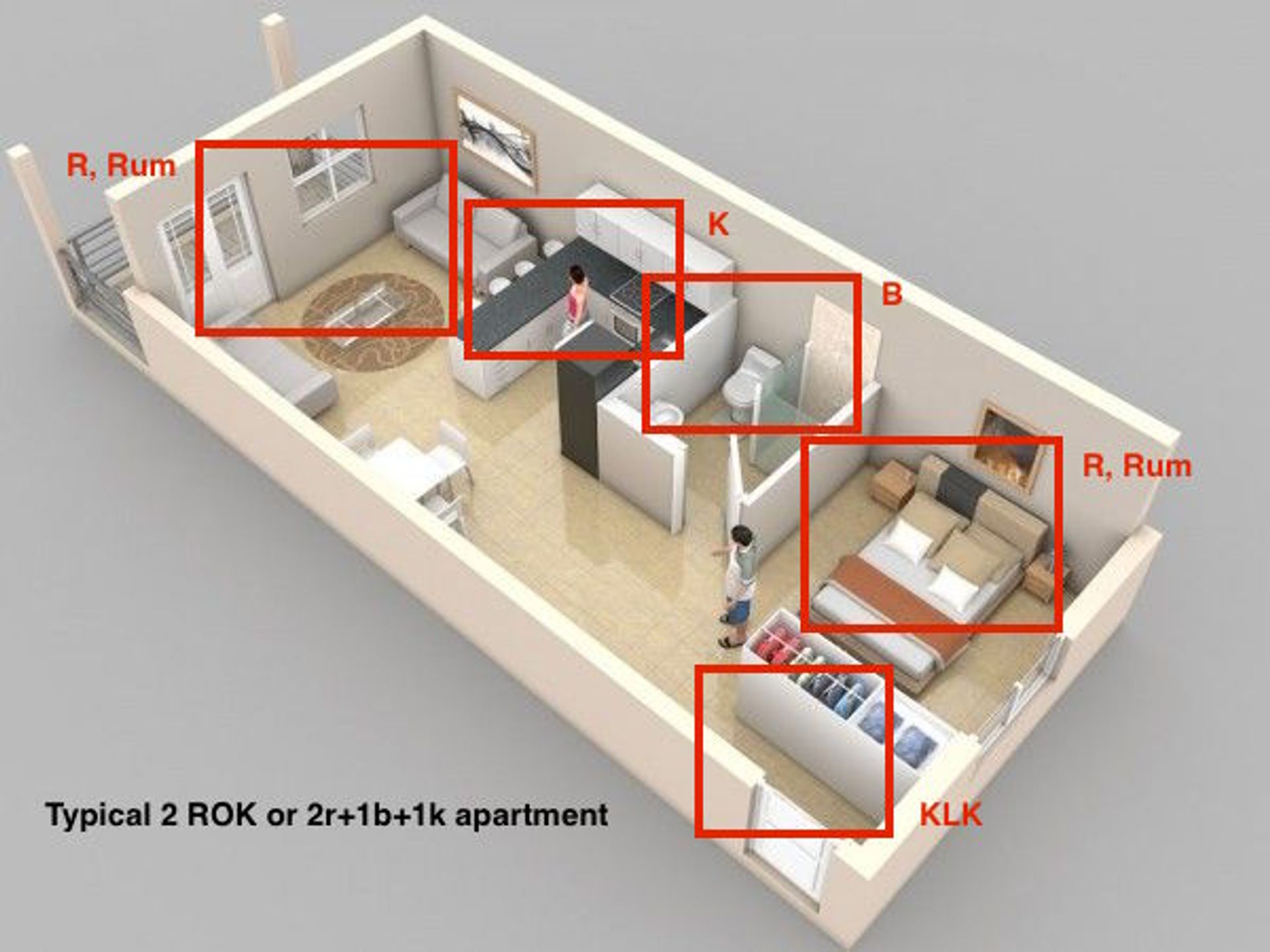 2:an: advertorials may also be listed as 2:an which basically means 2 ROK, 2 rooms (a living room and bedroom) and kitchen.
KV: Kitchenette
K: Kitchen
This is also a little bit tricky, because owners may list their housing as 2r+kv+b. As you may guess, r stands for room and b stands for bathroom. In this equation, kv stands for kitchenette which is comparably small kitchen area with limited cabinets and without room for a table and chairs.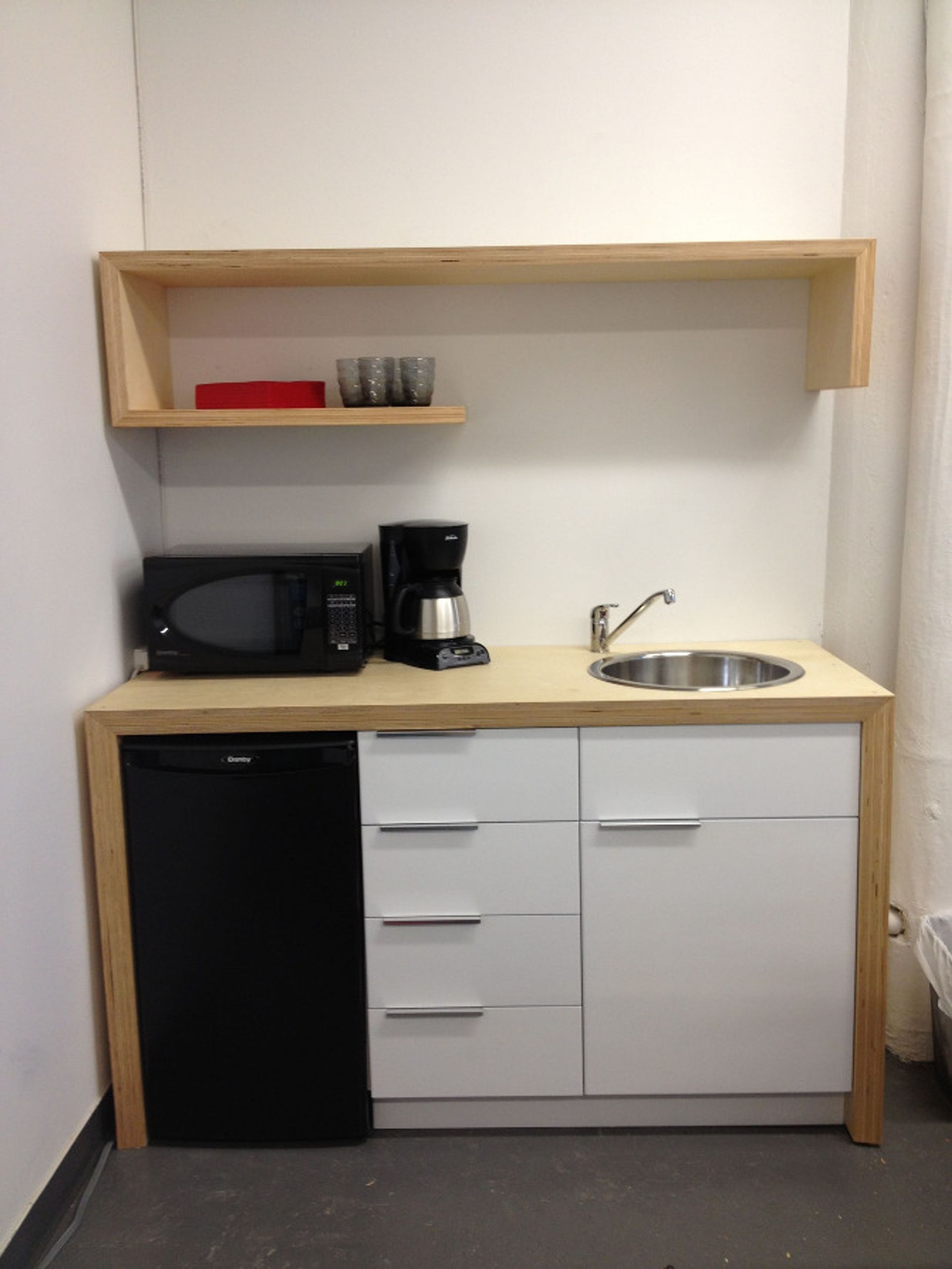 KLK: a wardrobe or walk-in closet
This is my favorite. If you see "KLK" in ads, it means you will have a huge closet to throw your stuffs in. Go for it!
So, now you are ready to start searching an apartment! Good luck, because you need it!