Gothenburg is not a small city and, as I've been here for only two months, I still have to explore the city properly. However, this doesn't mean that so far I haven't seen some good spots or venues or nice areas which are worth visiting. Indeed, one of my favourite streets is Andra Långgatan, few steps away from the square Järntorget, in Haga, one of the (oldest) city districts.
I'd like to say few words about Järntorget, since I find it a nice square and, personally, it was one of the first spots that gave me a good impression of the city when I moved here.
As far as I've heard of and I've read about, Gothenburg was mainly a city where merchants, dealers and sailors used to live or just to trade and fulfil their activities. The city has faced an almost radical change between the end of 19 century and the beginning of 20 century, and we can say that Järntorget was a symbol of this change. Järntorget means literally the Iron Square. It represents the place where the iron was brought from the neighbouring province Värmland: in the middle of the square stood a scale which served to weigh the iron. Today, the scale is not there anymore, but you can see a wonderful fountain known as The Five Continents (De fem världsdelarna).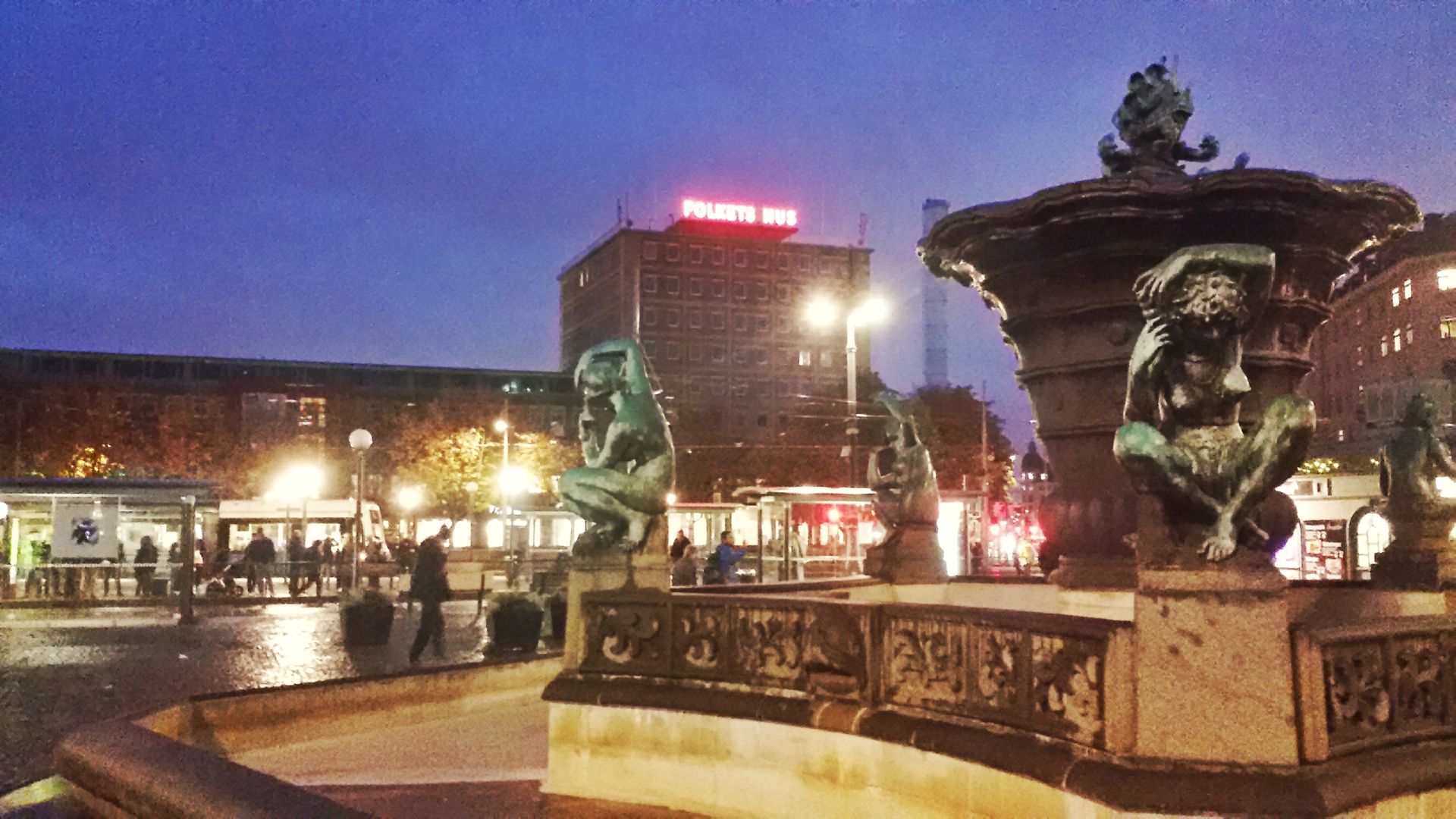 The shift from a trading-oriented city to an industrial-oriented was significant and this affected not only practical activities, but the society itself as well. Organizations and unions of workers like the Gothenburg Workers' Association (Arbetarföreningen) and the Gothenburg Arbetarkommun was founded. They established their premises in Järntorget and, over the course of the next decades, they contributed to enrich the area by building assembly halls, theatre, a Folkets Hus (People's House), and tried to help people in order to improve their living conditions. That wasn't an easy task, especially in hard times like those of the World Wars.
Järntorget has been a symbol of demonstrations, the last biggest one was held in 2001 during the EU summit. Here you can find out more about the history of this important square, if you are interested in!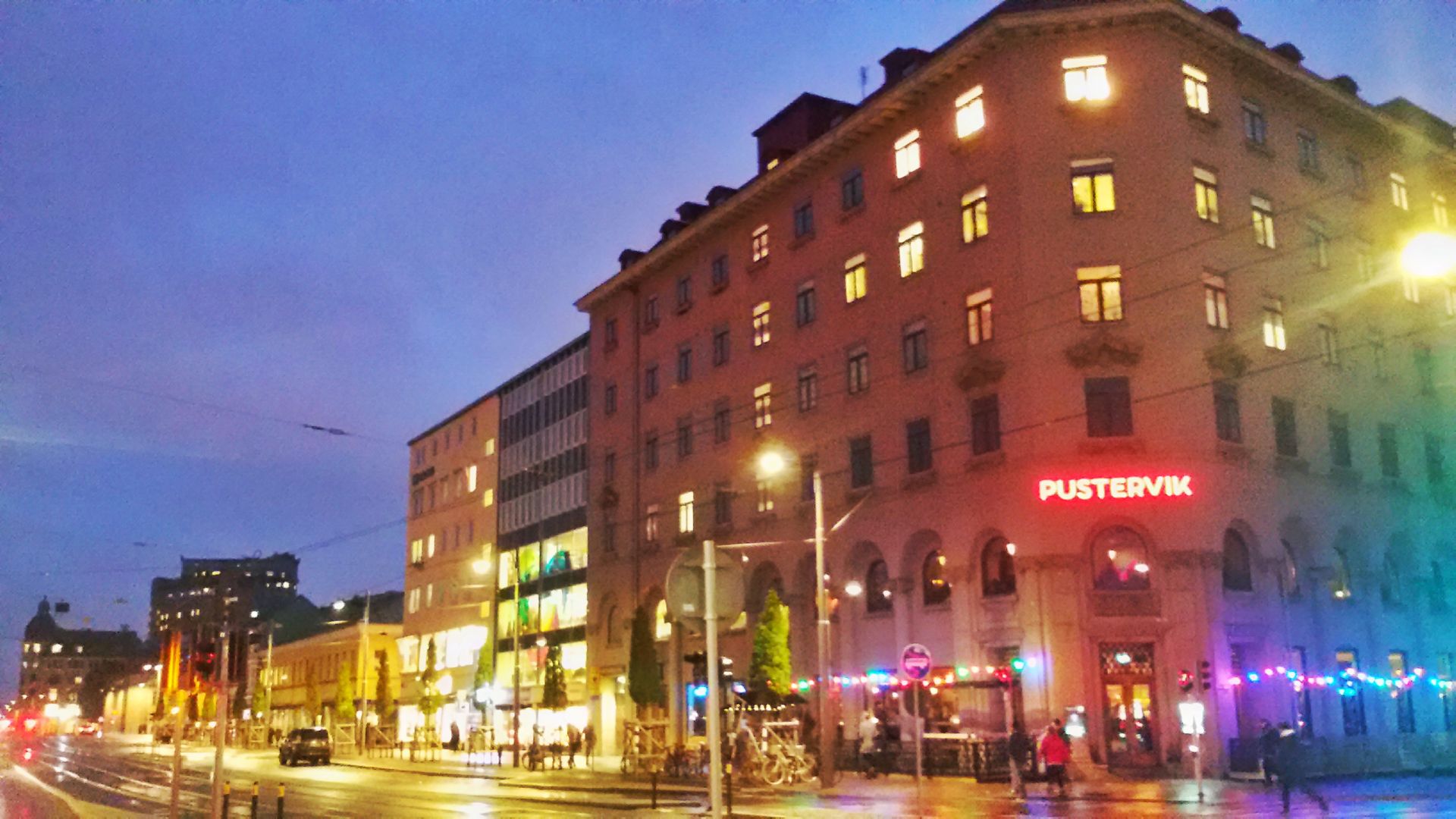 Today, the square is one of the main hubs in Gothenburg, regarding public transportation and, especially, nightlife and culture. If you go there, you have a huge choice of things to do. This link is a good way to know more about the venues and what the surroundings have to offer.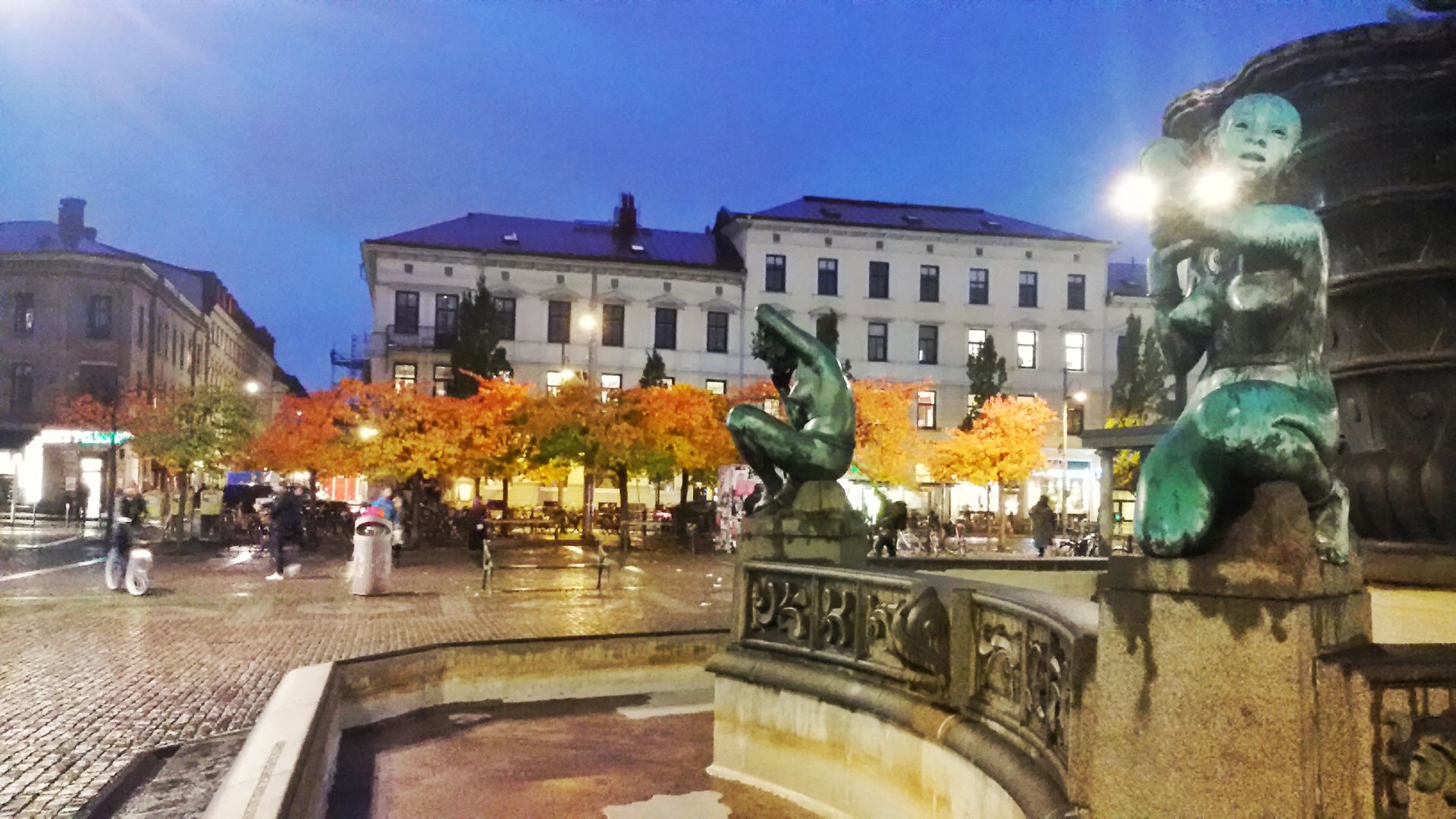 Between those two buildings in the background, you can find the famous street Andra Långgatan
So, all you can do is to go there, have a look around, and start wandering: have fun and enjoy it!
Welcome to Järntorget, Gothenburg!