Having driven through the USA and Canada Coast to Coast 3 times, negotiated with Toronto traffic, parallel parked like a boss in LA, and found my way through NYC, I finally learned to drive for the second time. Starting from square one was certainly a frustrating experience! Why can I NOT convert my license in Sweden?
Setting aside my ego, I opened my mind to learn to drive the Swedish way. I realized how different the European traffic system is compared to the North American.
I am a worthy driver of the Swedish roads at last!
Step 1: Apply for permit:
Step 2: Eye check
Misc./ Order eye check form: https://www.transportstyrelsen.se/e-tjanster-inom-vagtrafik
(…or you can just go to one of the approved glasses store (say Synoptik in Nordstan Shopping Mall), tell them you are getting an eye check, pay 95kr (?), register with your personal number and forget about the form)
Step 3:
Risk 1@ driving school:

Moderna Driving School in Gothenburg has the course in English. It takes some time until they have enough English speaking students to hold the course… Held usually on a Saturday, from 9AM to 3PM. Call to book.

Risk 2: The only place in Göteborg that offers the course.
Step 4:
Other information:
Thoughts on Driving in Sweden
Getting Your license (some serious tips and reflections, hindsight is 40/40)
Car Sharing
Warning!
Getting your license in Sweden is a long process, thus this will also be a long post. There is no short cut possible here, so please sit tight and fasten your seat belts.
/Gimmy
If you are from the EU:
Drive on
But be careful with the ice and snow in the winter!
I recommend watching some videos from the Michelin Tire Winter Driving School. I did when I first started driving on the snowy roads of Canada and it has helped me in a few instances!
If you are not from Sweden:
YOU CANNOT CONVERT YOUR LICENSE. PERIOD!
It really sucks to be a driver from outside of the EU living in Sweden!
It costs a lot to get your license here (compared to the US or Canada). I spent about 13000 SEK. Holy Smokes!

But I heard it also cost a lot in Italy, the Netherlands, and Norway… duh!

You can convert your American, Canadian, blah blah blah licences in NORWAY, but not in Sweden!!! (yes, the snow between the countries are different.)
If you are new in Sweden, your foreign driver license is valid 1 year from the day your personal number become effective…
After one year, your previous driving knowledge…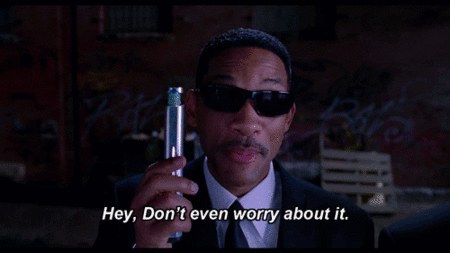 #TrueStory
While on the Chalmers Formula Student team, one of our foreign students took the team car. He wasn't used to "checking the blind spots" and drive on the right hand side… Surprise!
Please! Study the road rules a little bit before hitting the roads.
I found the Swedish rules quite complicated and confusing at first.
Read up on Wikipedia!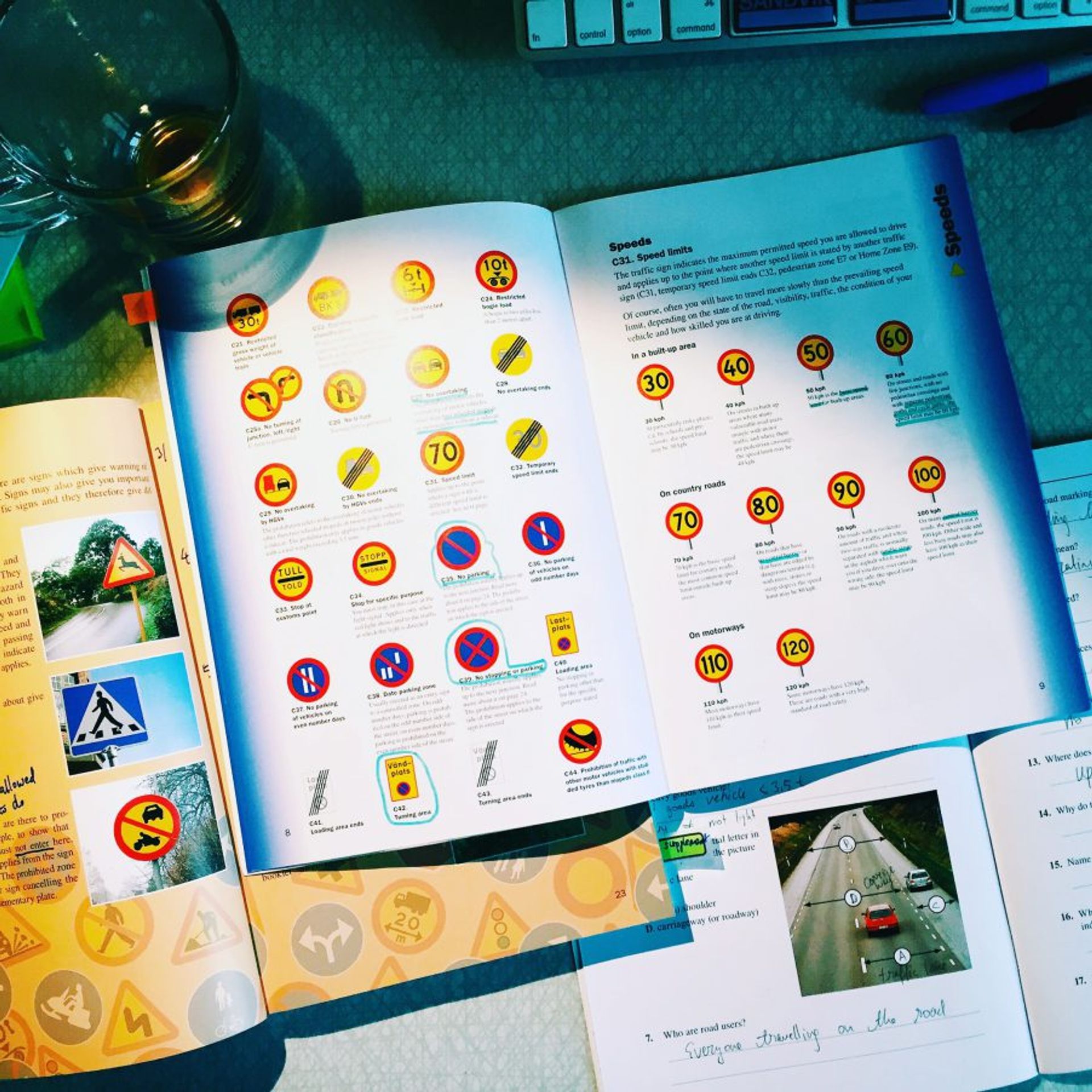 Time to Hit Driving School.
Serious tips, as promised!
The hardest part of going to driving school is overcoming your own ego. (I couldn't believe I have to "learn" to drive again.)
What is even harder is getting rid of your old habits… Aggressive acceleration, driving too fast, braking too hard, not driving economically.
Do practice during that "1 year" and get used to the Swedish driving rules.
Try to get your drivers license before your "1 year" runs out.
Don't be cheap! Invest your money in practicing with a driving instructor. It is cheaper than failing the driving exam.
Don't be afraid to book everything yourself. It was quite simple actually (will tell you in this blog). I am a control freak!
It takes time to get your license. It took me 4 month! I didn't fail anything and I was "rushing" it.
ok…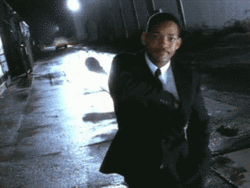 §2.1 Learning Material
Okay, just buy the book, workbooks, and YES PLEASE! get the learning app on the web!!! (If your driving school offers it, take it! Those online study questions really helped me understand the road rules.)
Also, don't take short cuts. READ the damn book page by page. (I know this sounds stupid, but the Theory exam will ask you small little details that you normally don't give a damn about!)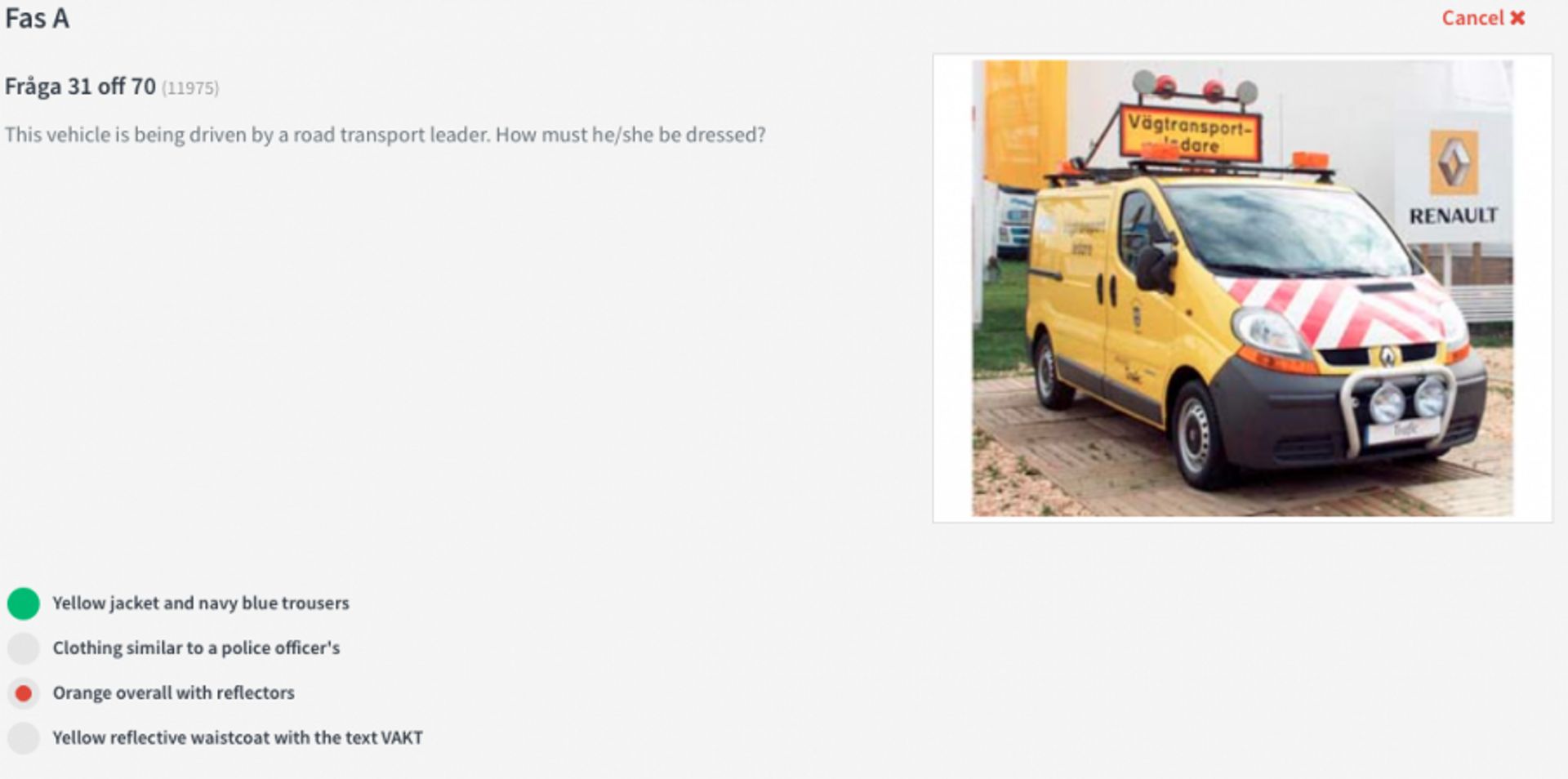 or this calculus question…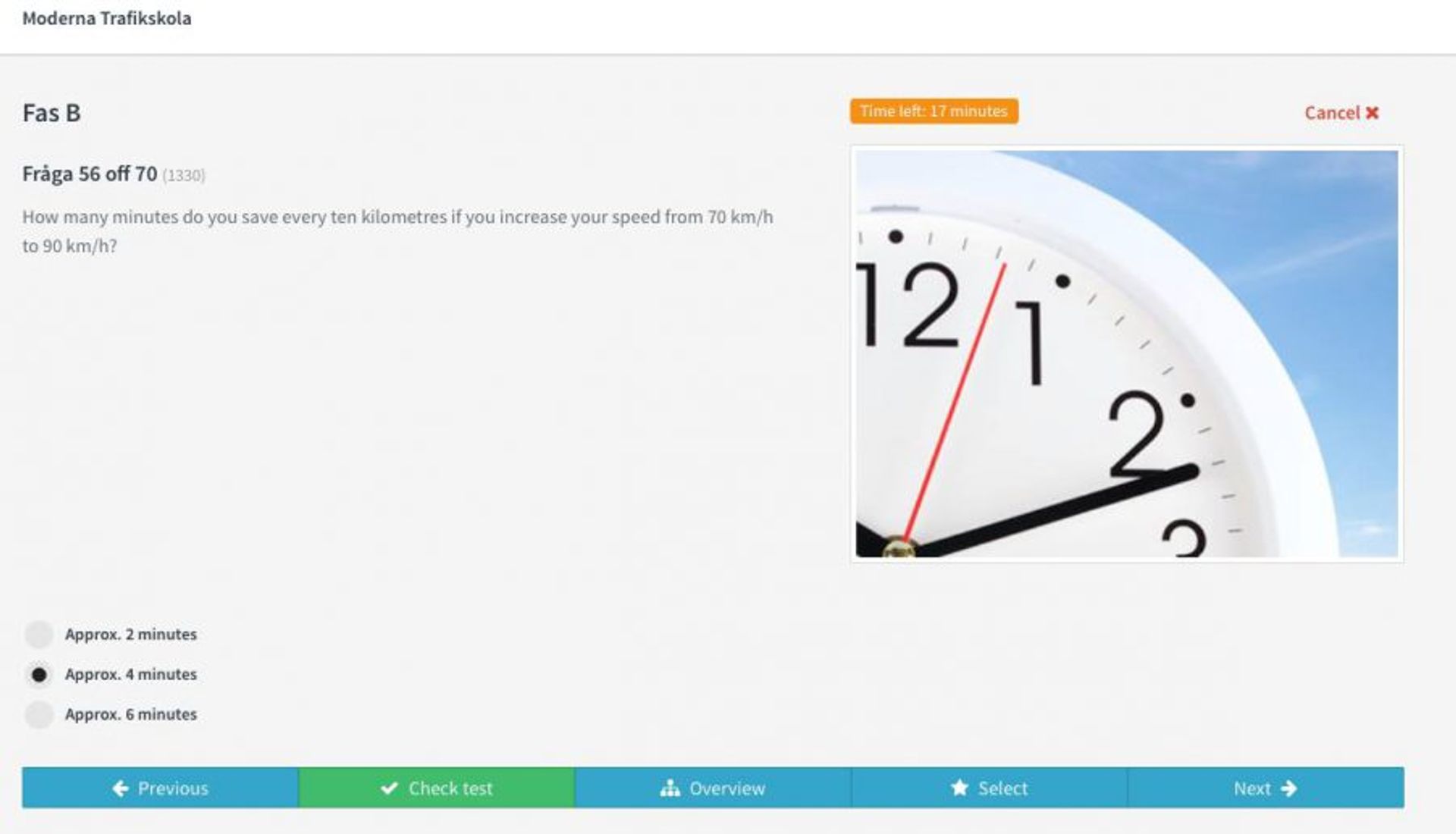 The book includes too much information sometime…
"Be aware that the Italian driver considers himself to be the most macho in Europe, so much so that he seems able to find non-existent gaps for overtaking! When you overtake on an Italian road, keep your left-hand indicator going all the time."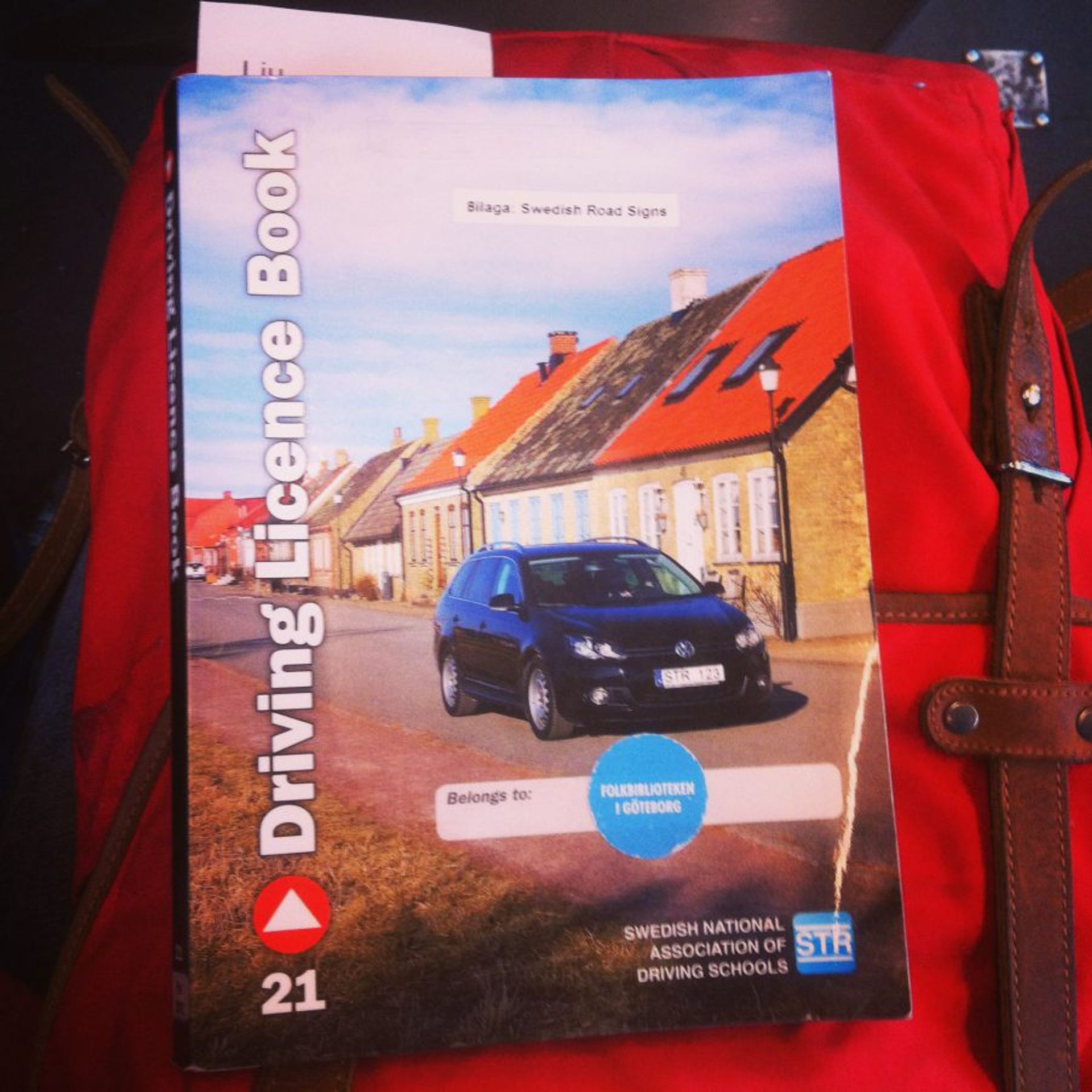 Then you have to pay for all kinds of stupid bills, let me see if I remember them all…
Eye check?
Learner's permit
Later on, photo for the driver license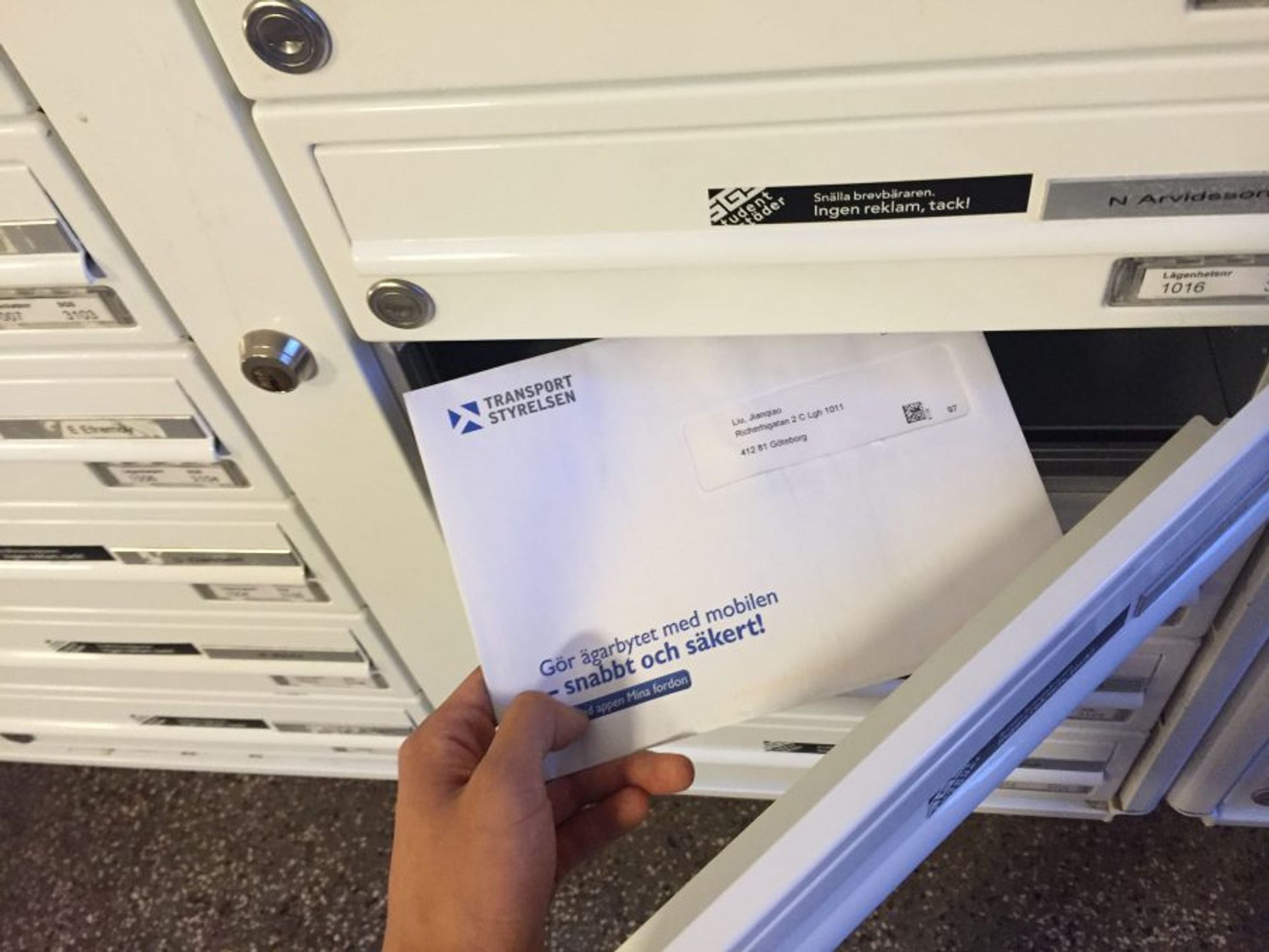 Once you got your learners permit, you can hit the road.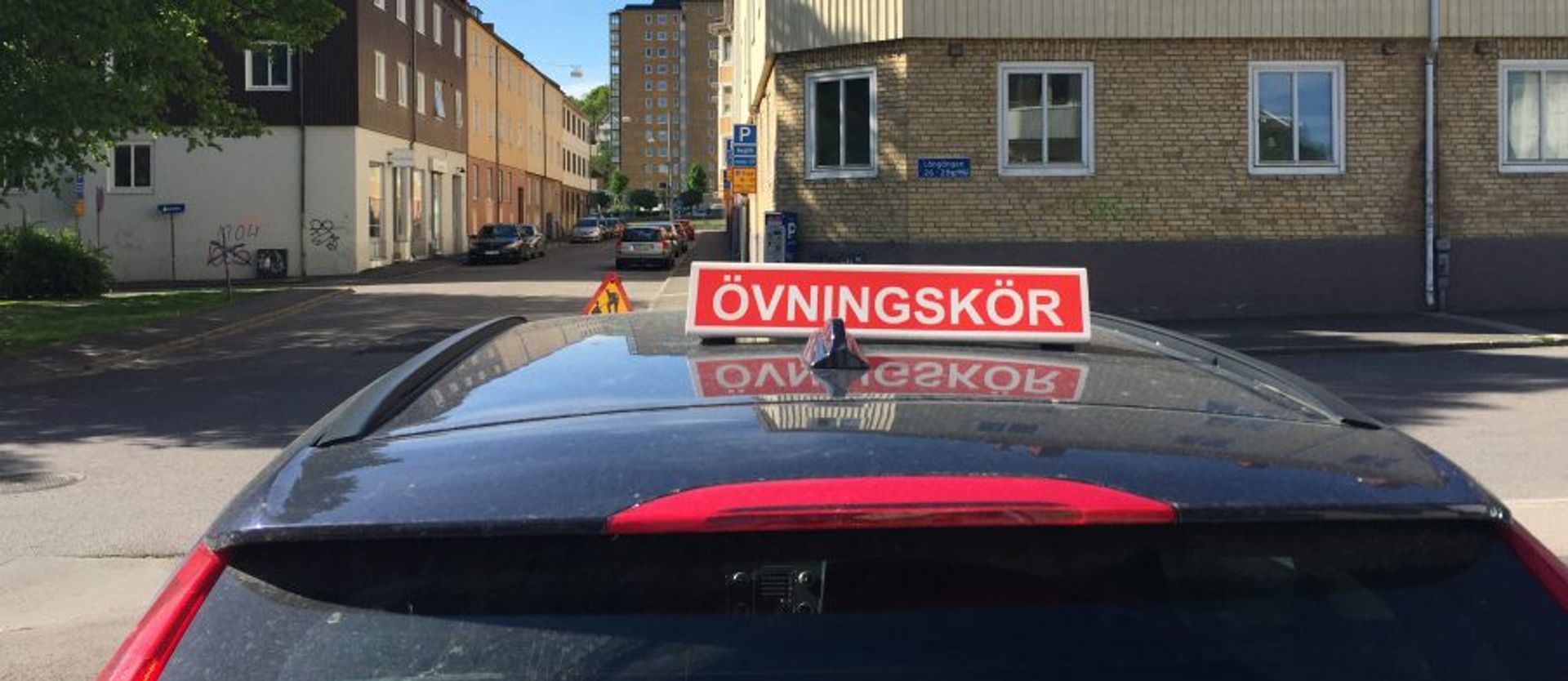 §2.2 Risk 1 and Risk 2
You must undertake two risk lectures before performing the driving license tests.
Risk 1 is about alcohol and driving. You sit in a classroom and look at powerpoint slides and videos.
Risk 2 is a hands-on-wheel class, where you perform emergency braking maneuvers on a slippery surface.
Keep in mind although these courses are offered in English, but are NOT held very often!
Courses are held perhaps once a month? I was in a rush to get my license, so I had to travel from Göteborg to Stockholm just for Risk 2. #FML
FYI, here is the website to see every driving school in Sweden that offers Risk 2 : https://etjanster-kk-listautb.transportstyrelsen.se/List.aspx?&sid=3
If you don't speak Swedish, you need to go to an English course or have an OFFICIAL translator.
I've gone through the entire list and there are just two in Sweden.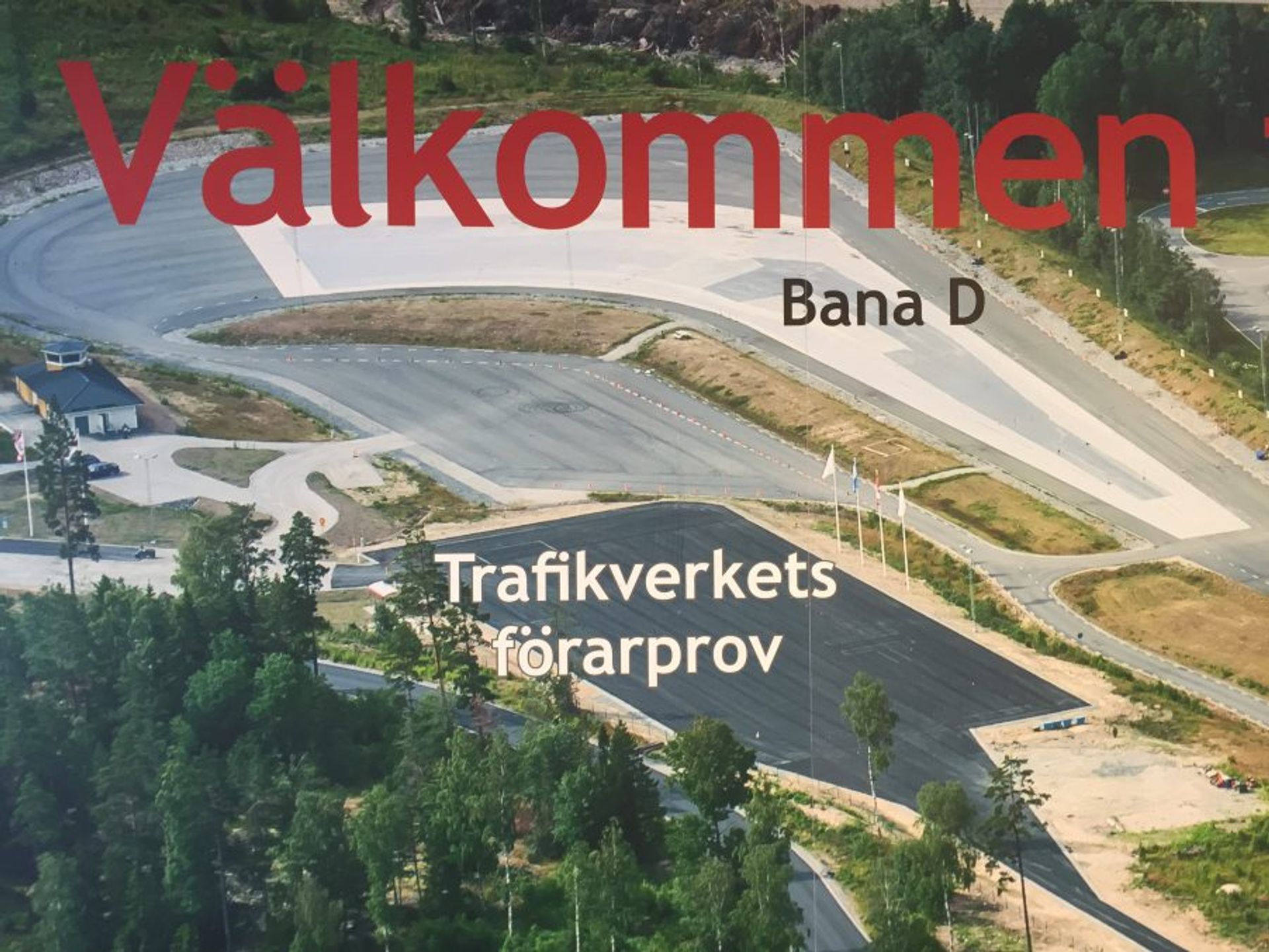 During Risk 2, you will learn about all kinds of mishaps on those treacherous Swedish roads.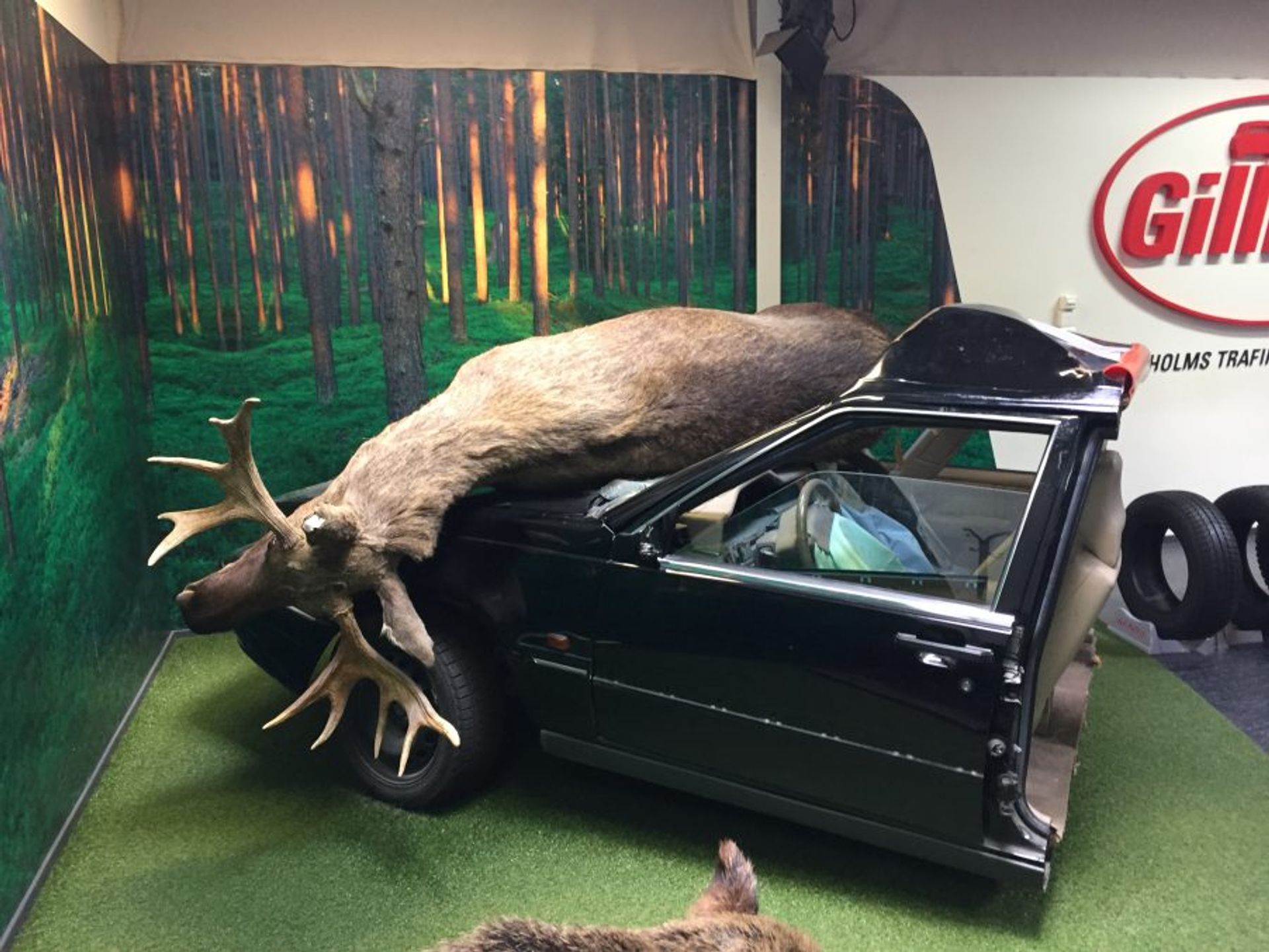 … and why you should wear a seatbelt (people are sitting inside)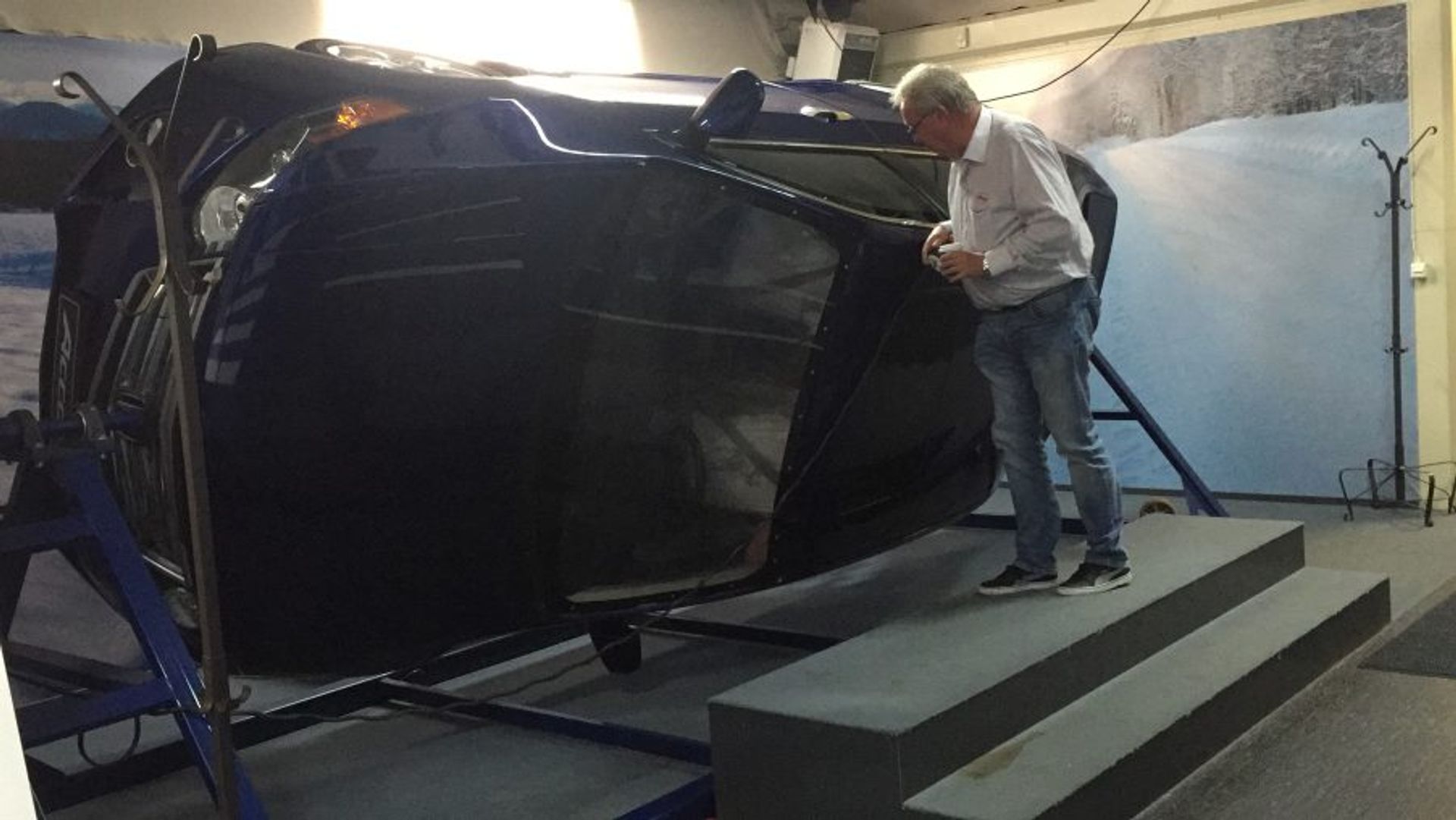 Here comes the emergency braking maneuvers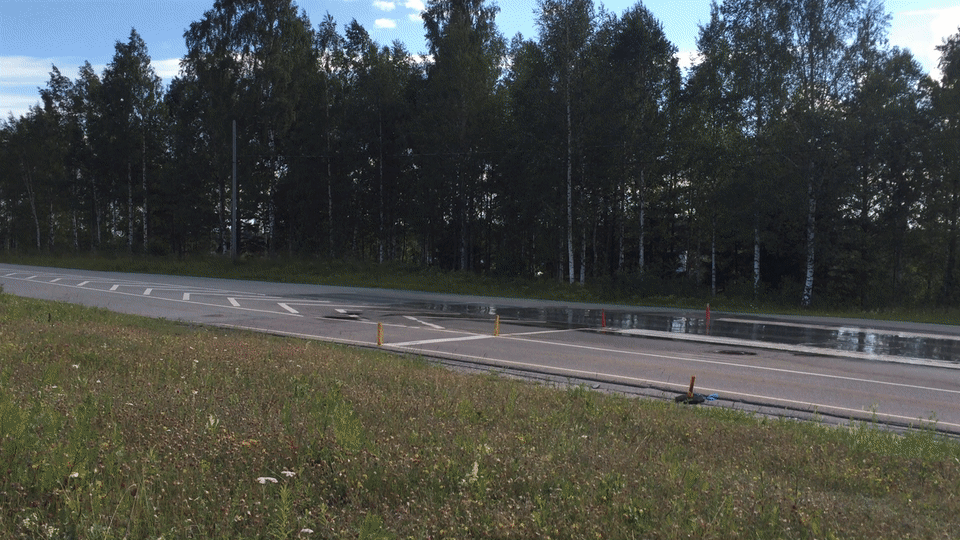 slippery roads? … you don't stop when you hit the brakes.
§2.4 The Exams
Booking the exam: Here is the link!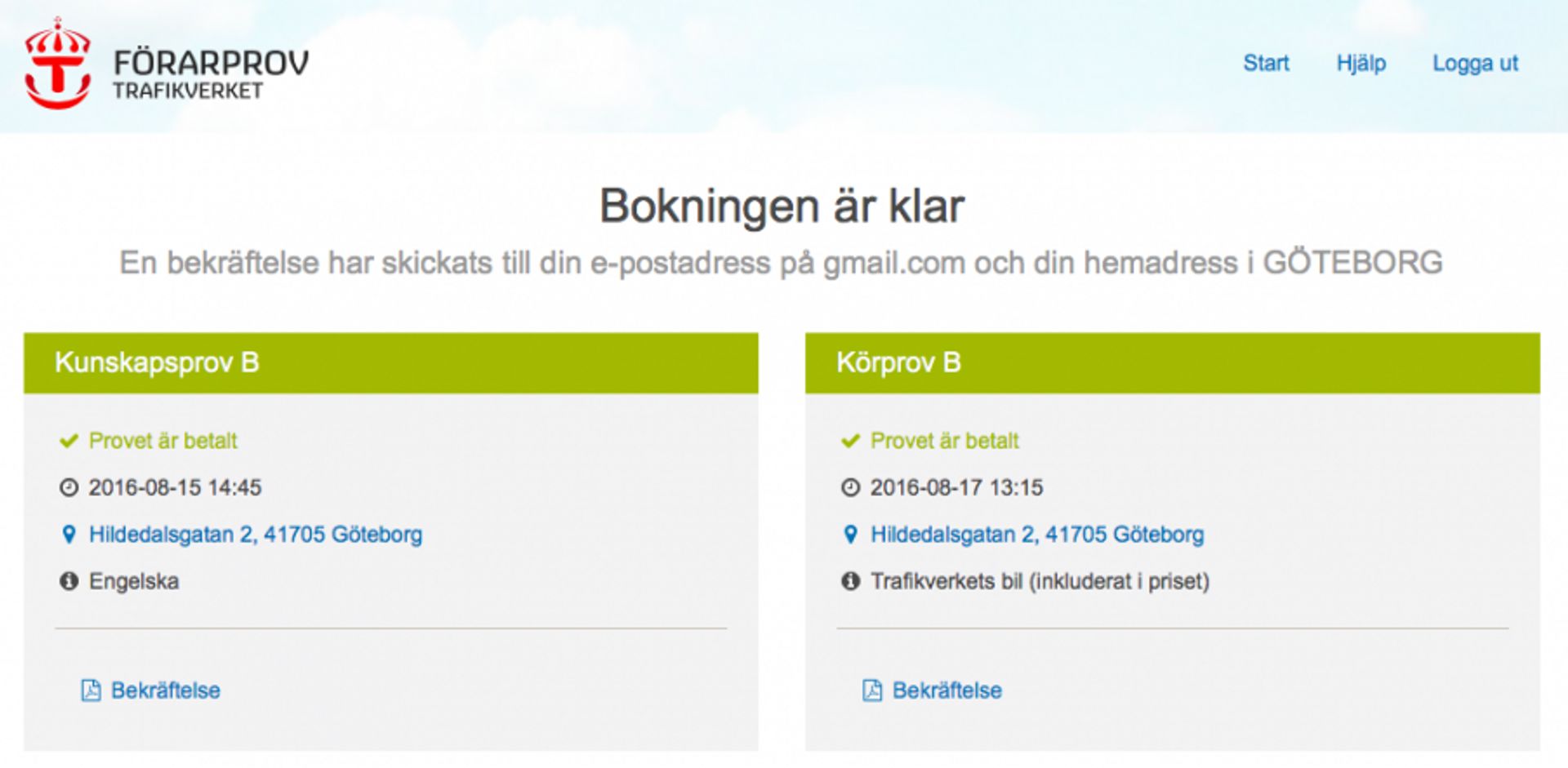 Just log in with your personal number
You can only book one exam time slot at a time (duh!)
Don't worry about the language of the exam. In Göteborg, you will sit at a computer (as if you are taking the TOFEL or IELTS) and you can easily change the language of your exam.
If you fail, you will have to wait until the next available time (which can be 1 week to 1 month! and hopefully you haven't forgotten how to drive)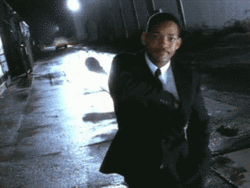 I spend a few days before my theory exam reading the book back to back. I did all the workbooks. I did all the online practice exams. I honestly felt I've studied harder for this test than some exams at Chalmers.
I passed the theory test, of course!
Now! Driving Test!
I really struggled with Eco driving. So I booked a few practice driving sessions the days before the driving exam. It was a good warm up practice.
The driving test took about 45 mins.
Make sure you:
Drink some coffee
Use the bathroom before hand
Tie your shoe laces
Get comfortable in your seat (yes, I was sweating like a pig in the car!)
Everything in the Swedish department of transportation is modern and electronic.
A few minutes later, I got my test result in my inbox.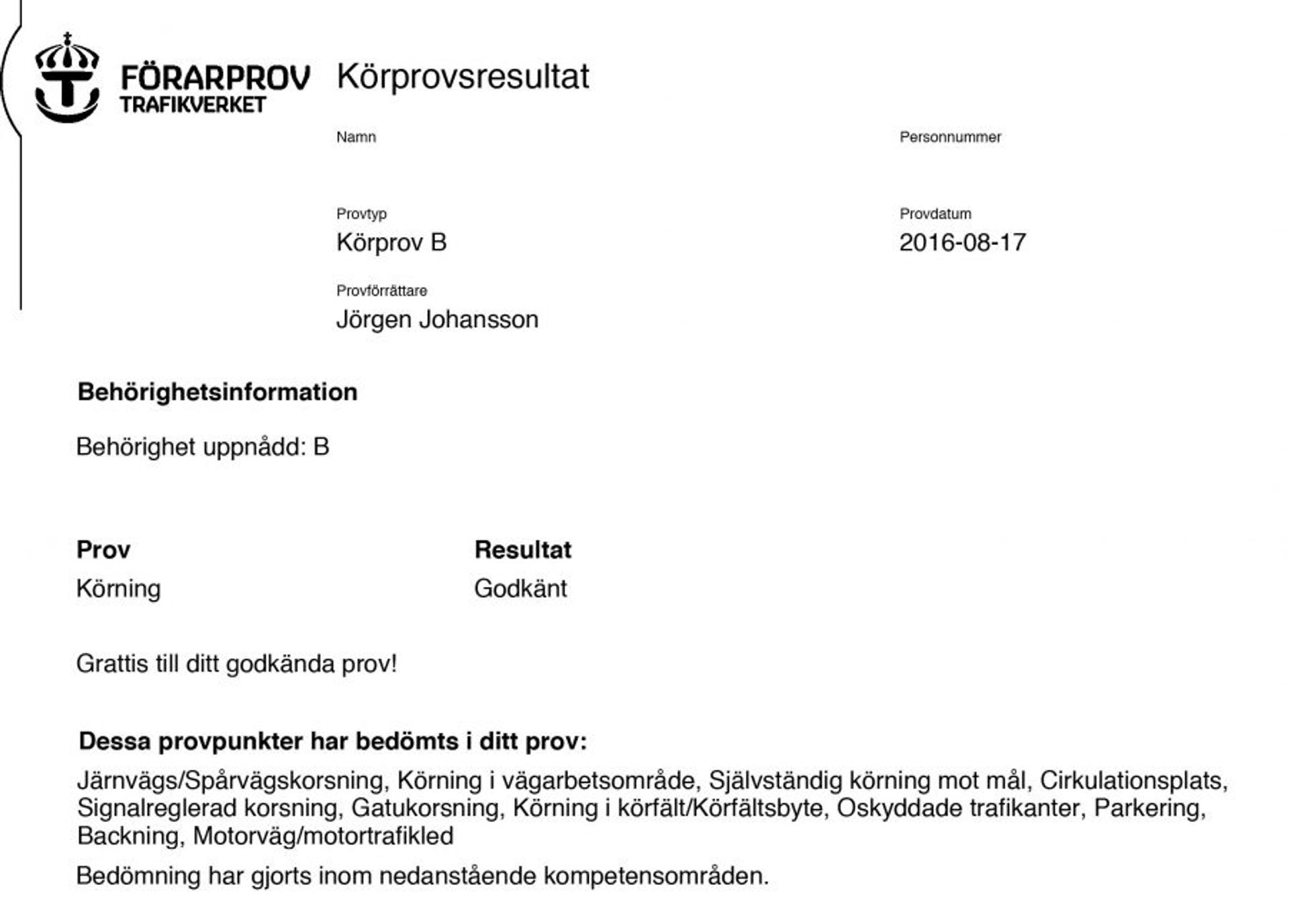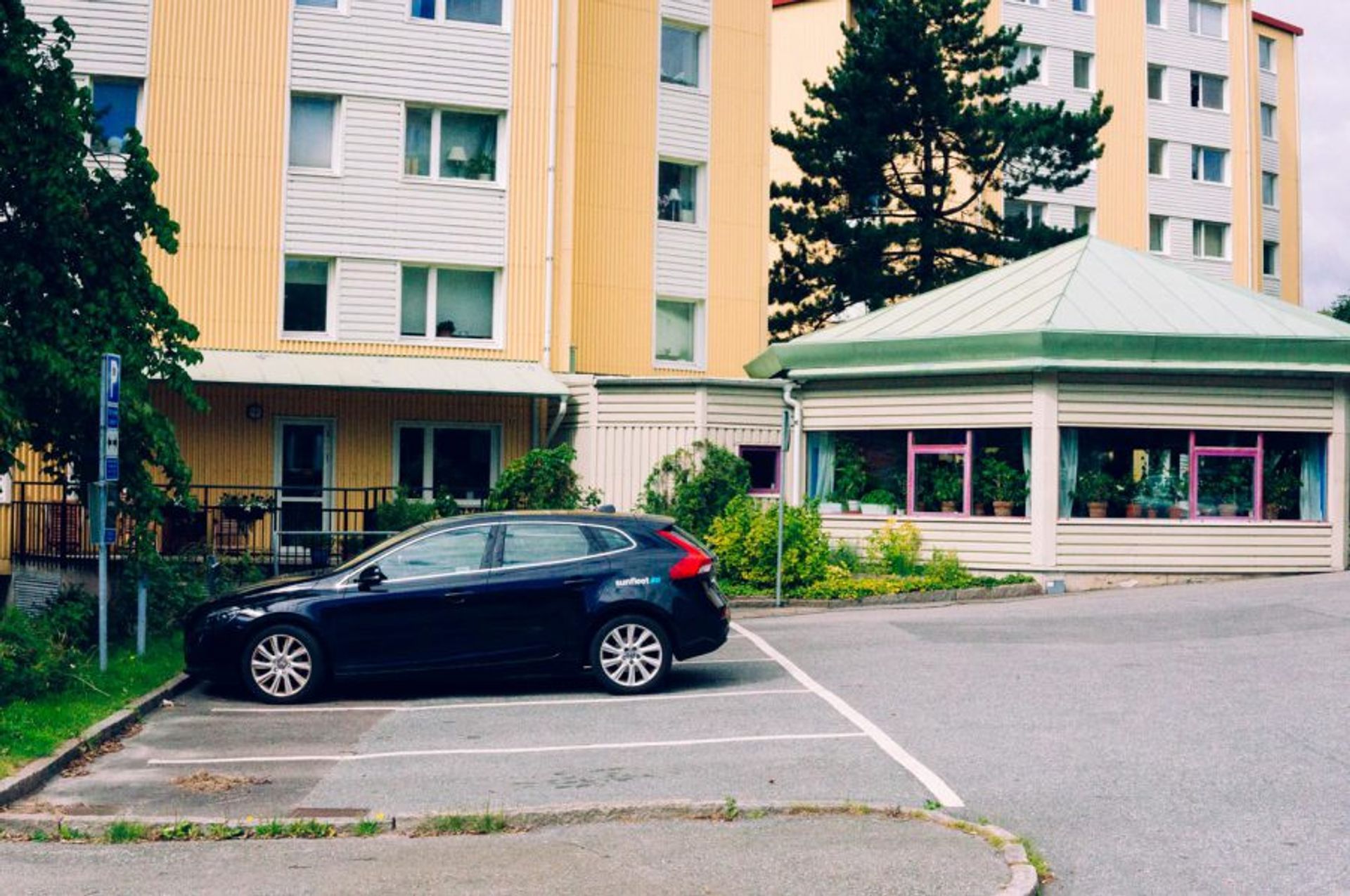 There is a Sunfleet Car Sharing car parked near my apartment. So tempting! It is waiting for me!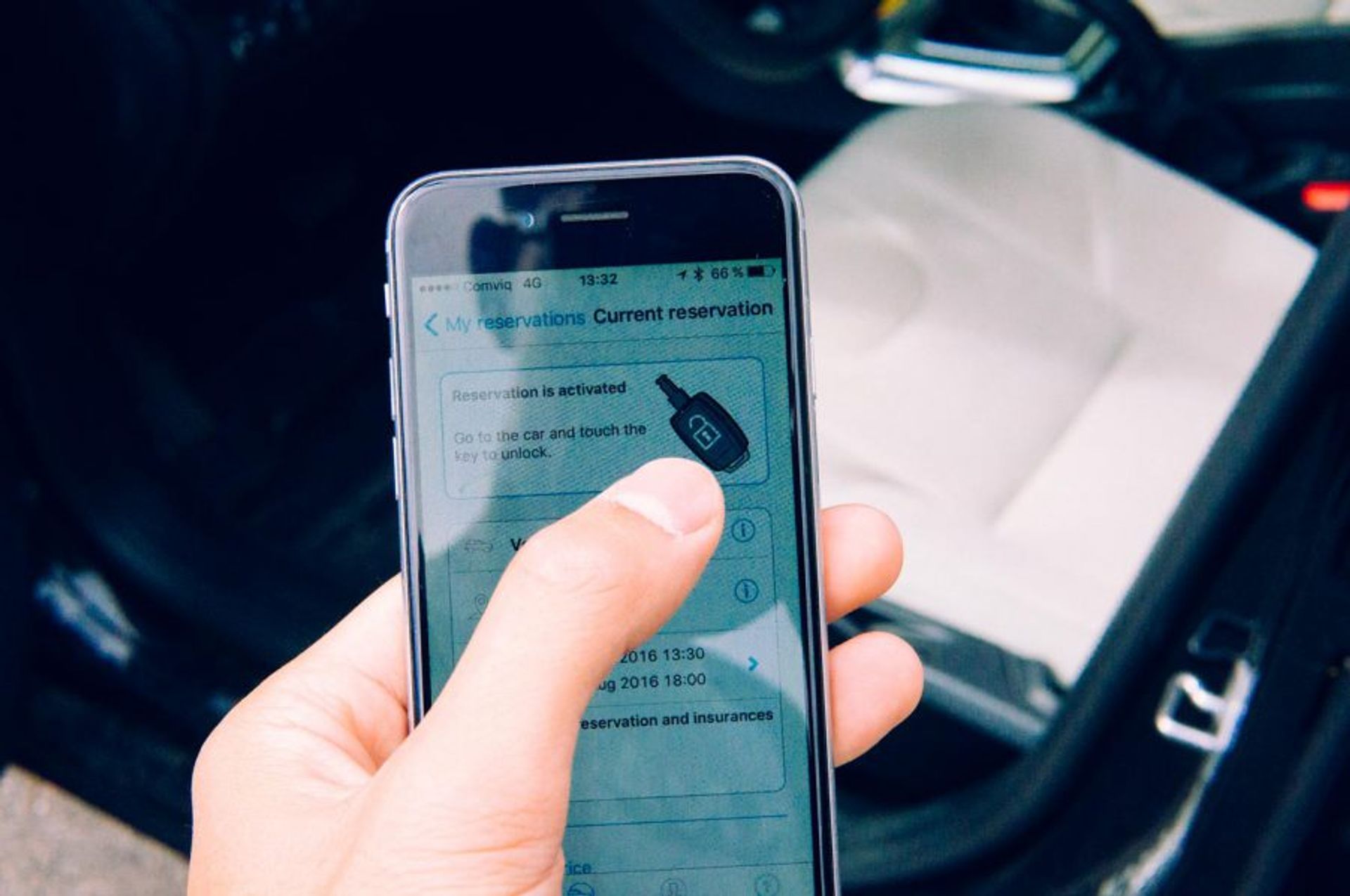 The car sharing works by charging you based on a hourly and distance rate. So I did some math to figure out which package is most suitable for me. (In case someone thinks you are taking a rash decision, here is proof that you did your homework. Get your ass covered!)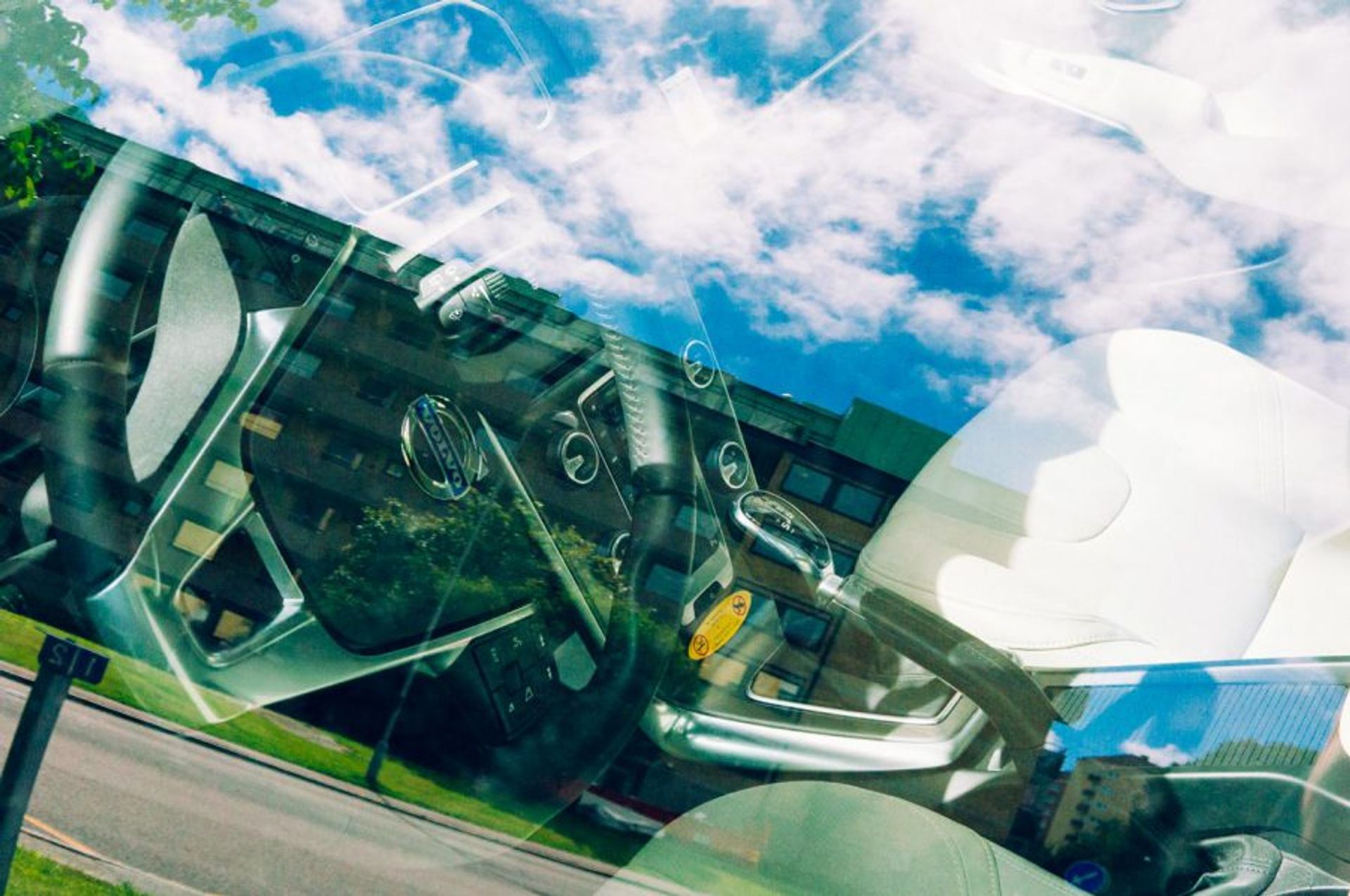 There are four packages, depending on how much driving you would do. For me, an occasional driver: maximum twice a month, getting a ton of groceries, or picking up a group of friends at the airport… the small package worked the best (99 kr per month subscription fee)
If you haven't tried Matlab yet, I attached my script of this plot in the end. Getting my rusty brain to work again after a long summer vacation was difficult.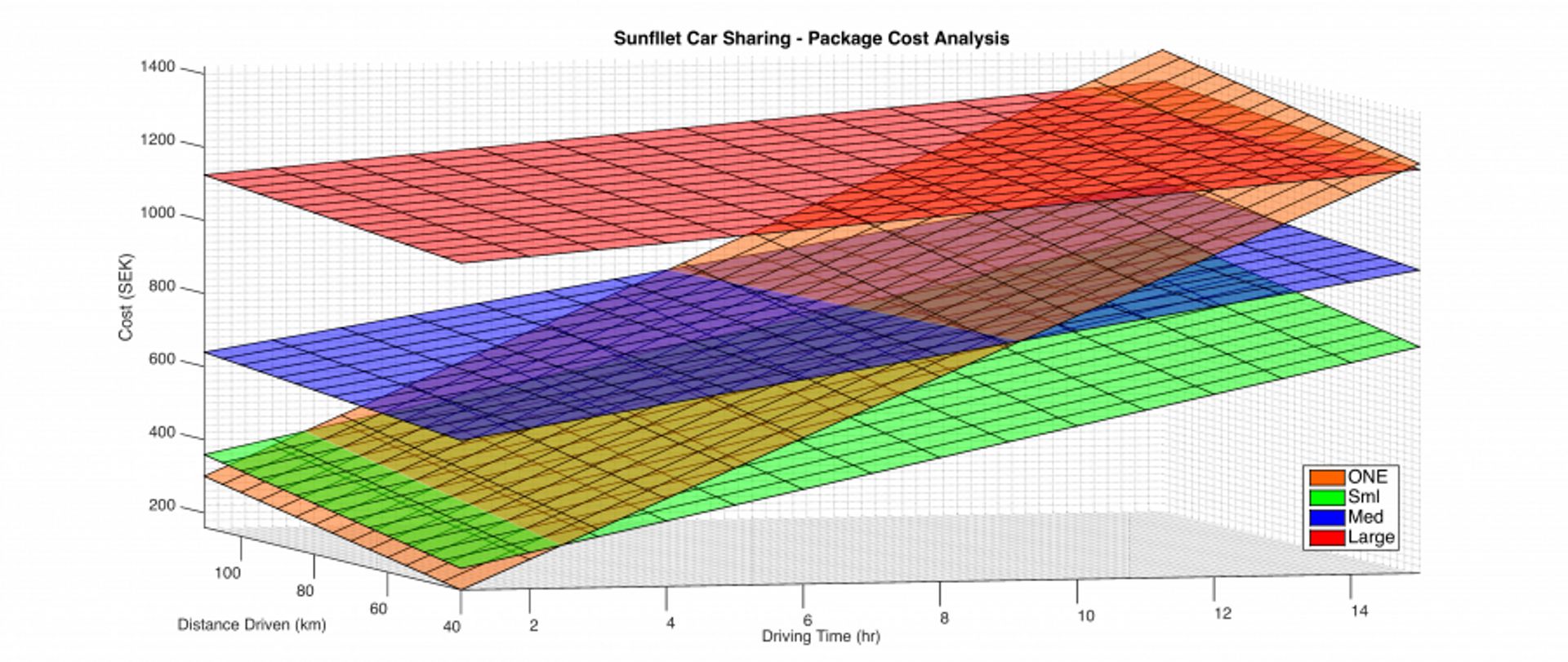 §3.1 Car Sharing, but is it for you?
To be frank, car sharing is not meant for students. There were a few occasions where I found myself needing a car. But for those few instances, you can rent a car for 4 hours at Statoil CircleK for a decent price of 460 SEK.
But having access to a car is certainly nice!
Thank you for reading through this ridiculously long post and share your thoughts and opinions below 🙂
Time to go to IKEA, Hornbach, Biltema, ICA maxi, old apartment… all in one afternoon. Having a car is nice.
löv,
gimmygöteborg