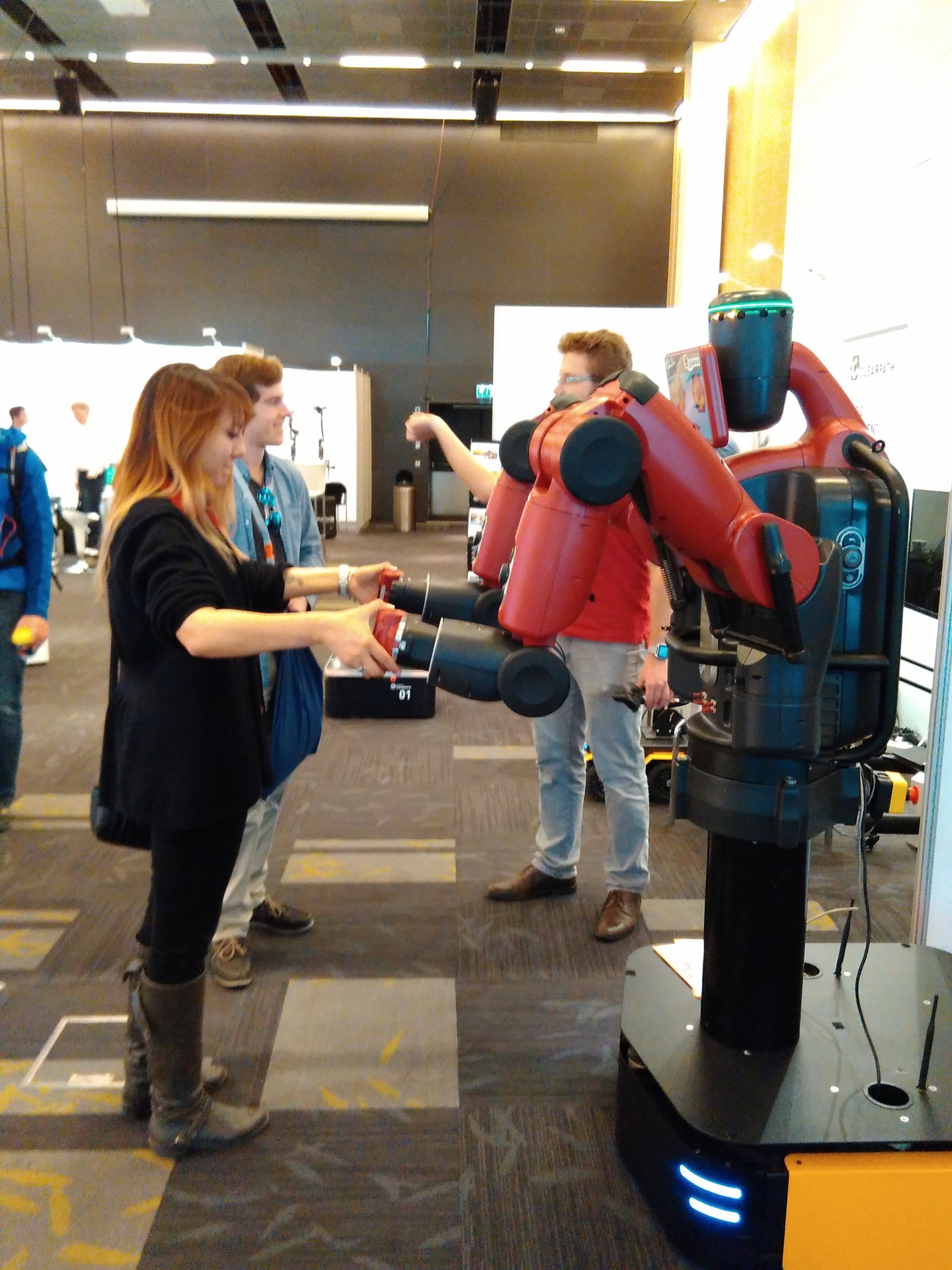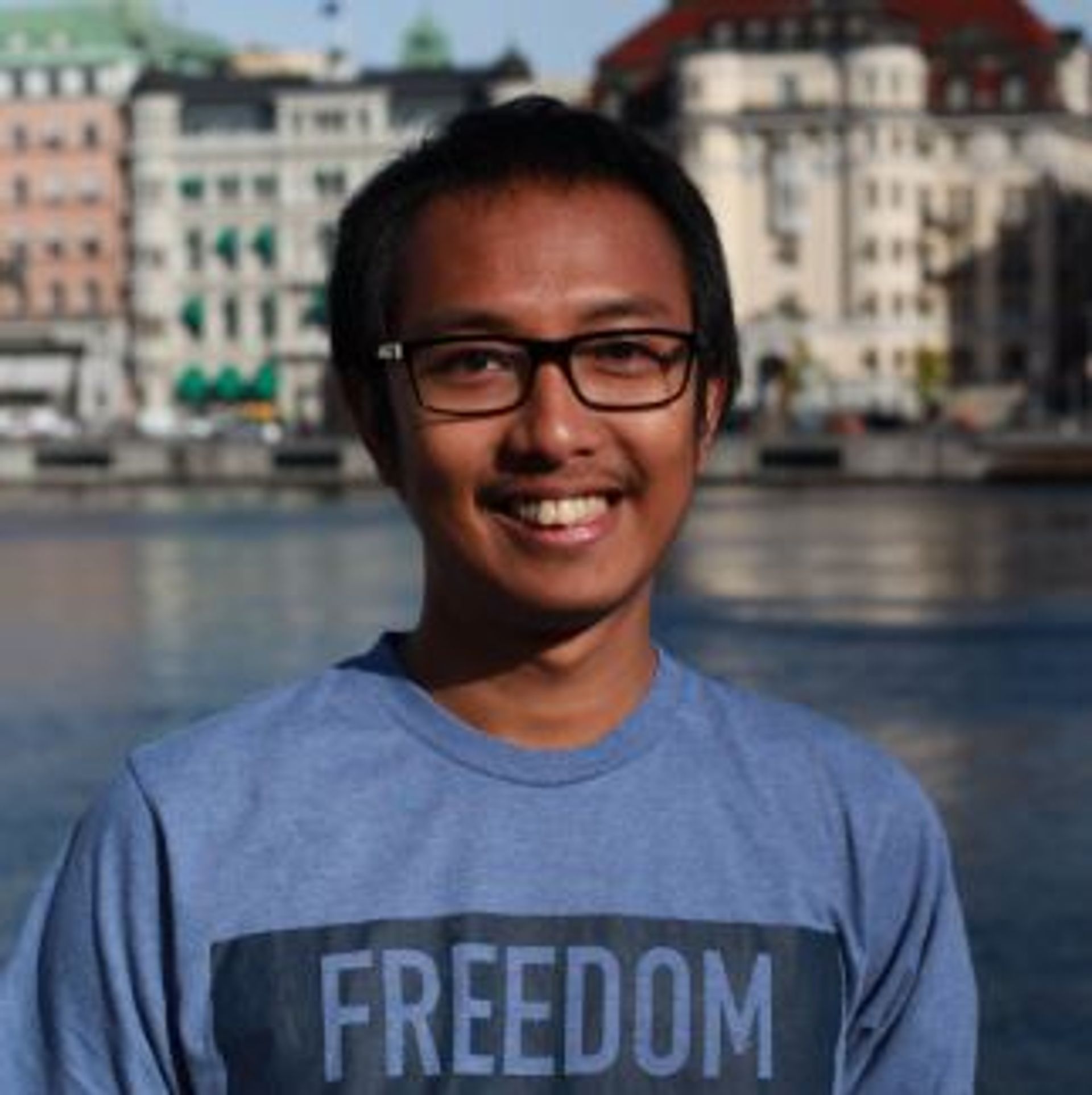 Written by Satu
28 May 2016
What can get you a free ticket to the five days international conference on robotics? Being a volunteer in that event. Not only you get free lunch, access to very cool lounge for staff (yes, coffee machine included), but the most important thing, access to all the workshop, seminar, exhibition, even interactive session with innovators and experts in robotics and automation. Plus, ICRA is one of the most prestigious conference about robotics and automation.
more
How I get in
So one email came about two months ago. One of my lecturer from previous course, send an email about giving our email detail to the organizer of ICRA so we can participate as a volunteer. I have not been a volunteer in an international conference before, so this is a golden chance to make that happen. Plus, the conference is about something I like, robotics. But no, I don't make robots in my program of computer science.
So I got the invitation, I send them an email containing my details and motivation. They wrote me back and tell me I got in. The emails goes back and forth a bit, about scheduling, all the task assigning and so on. When the day finally came, I get more excited.
ICRA 2016
A day before the event, all the volunteers went to the venue, which is a very cool and very famous place to hold a conference, The Stockholm Waterfront. We are briefed and told about our task and position. The venue consist of three big seminar rooms, lot of smaller workshop room. The whole six floors area in the building are booked for ICRA2016.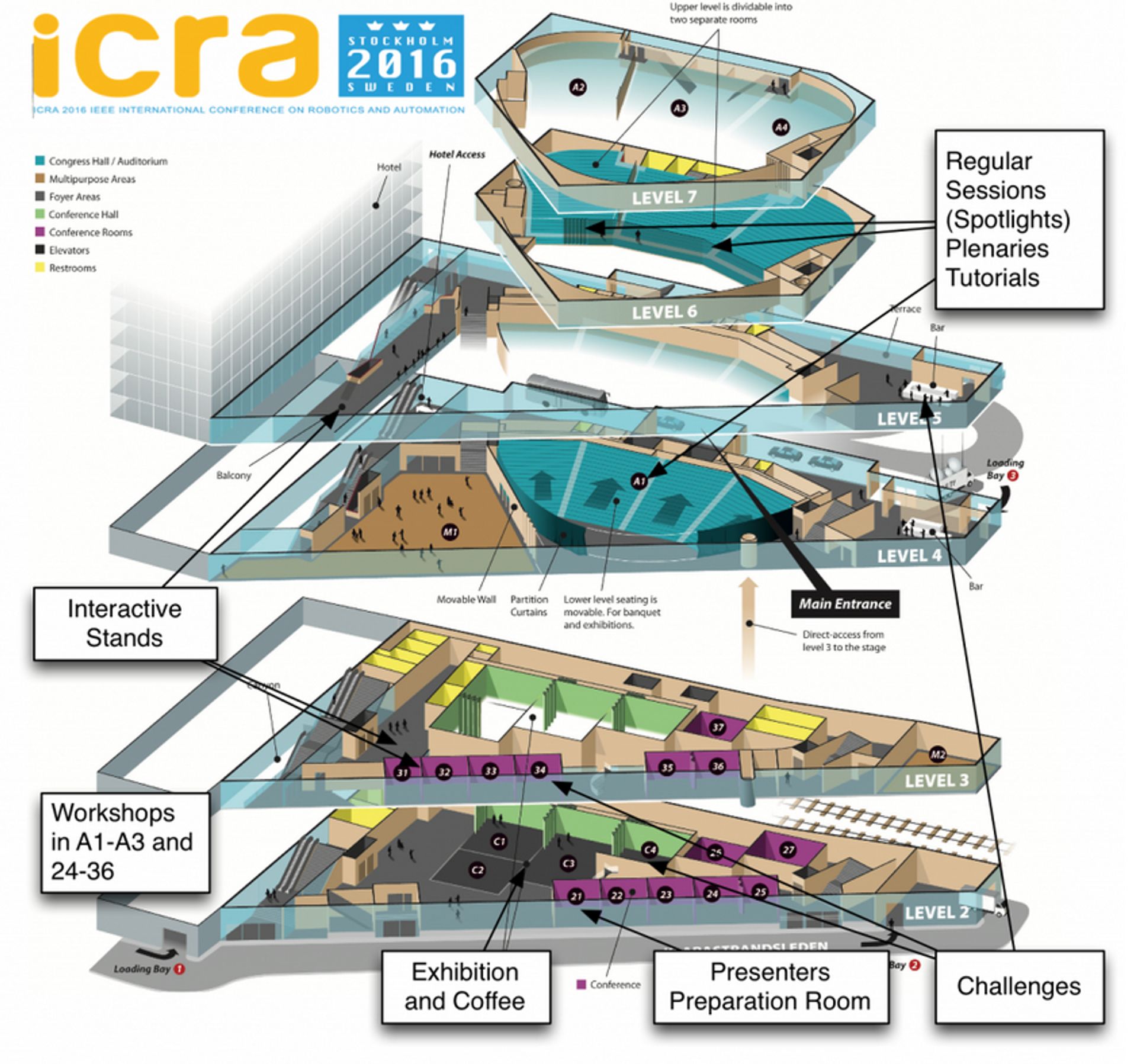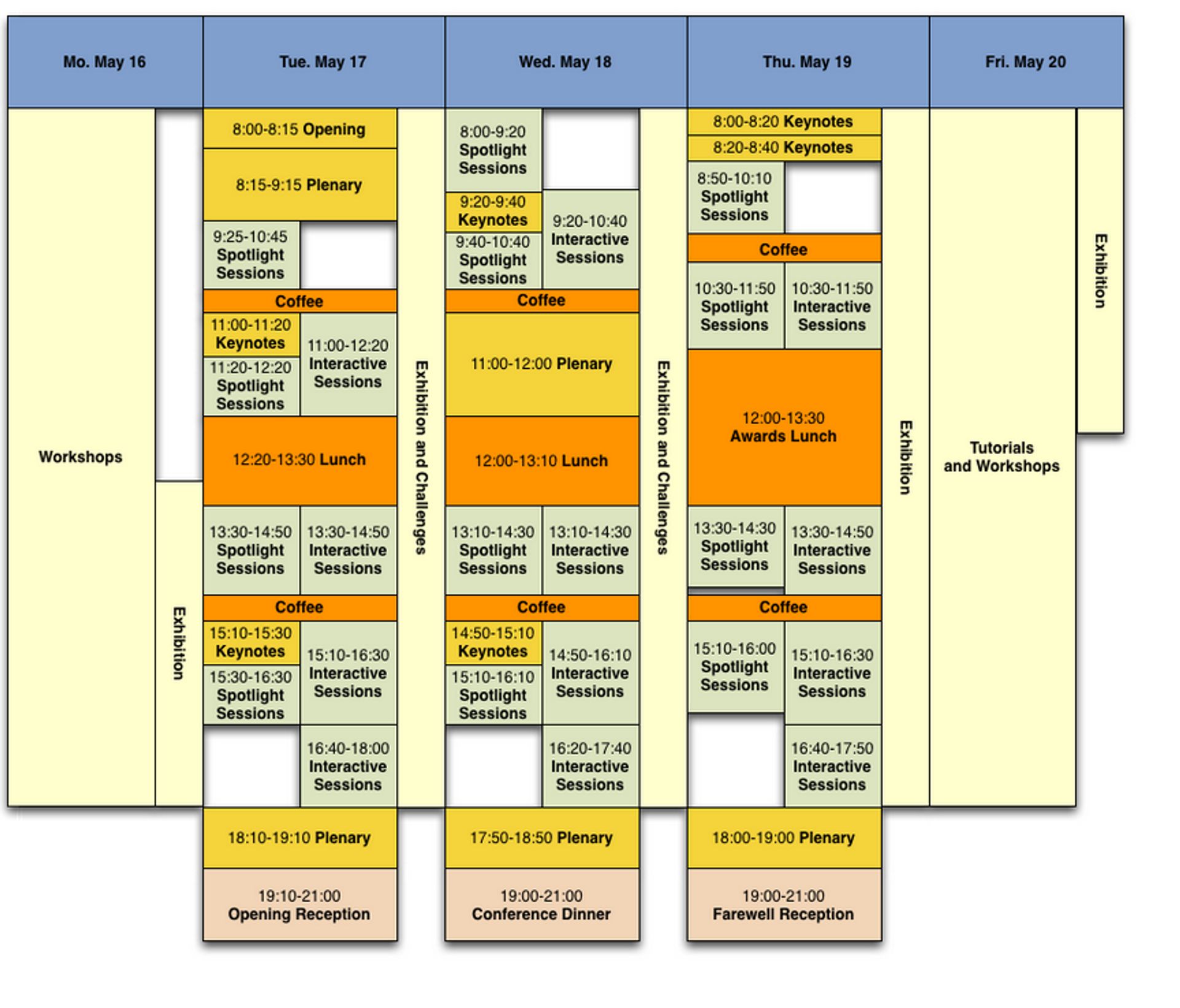 My first shift is on the first day morning. The program for the first day is full workshop. Eight to ten speakers will speak about similar issue. I am in charge of room A3 with two other volunteers. Human 2.0 is the title of today's workshop. Dr. Hugh Herr host the workshop and give the first talk. Awesome talk indeed. His background story is also remarkable. He is a rock climber and a professor in MIT. In 1982, after an accident, both of his leg had to be amputated. Now he still do rock climbing with his bionic legs. He believe bionic parts will improve human life and activities. As he said in his talk during the workshop.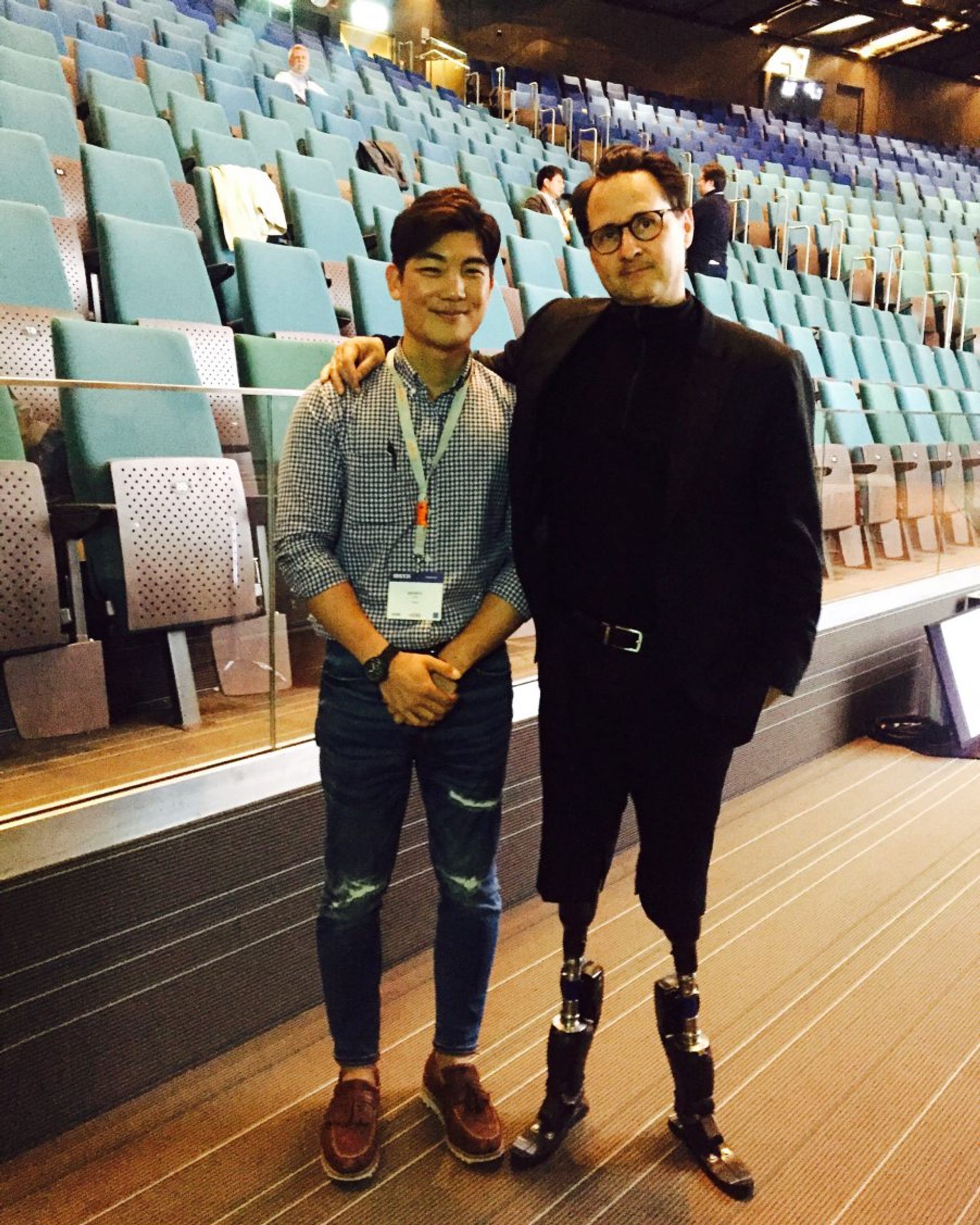 Other talks during the day was also great including Harry Asada's talk about robot arms.
During day two, three and four, the conference became more intense and exciting. For three days, researcher were given time and space to speak about their research on the spotlight session then showcase the research during interactive session. I didn't even have time to visit each of them because there are so many interesting project to see.
New friend and free lunch
Aside from having access to international level talks and so on, another benefit of being volunteers of ICRA is having new friend. There are about 40 volunteers in total. I know some of them because we took same course last semester. I also make a good connection with few other that I have not known before. Especially when we are in charge of same area for one or two shifts, or when we chill in the cool lounge area with free lunch every day.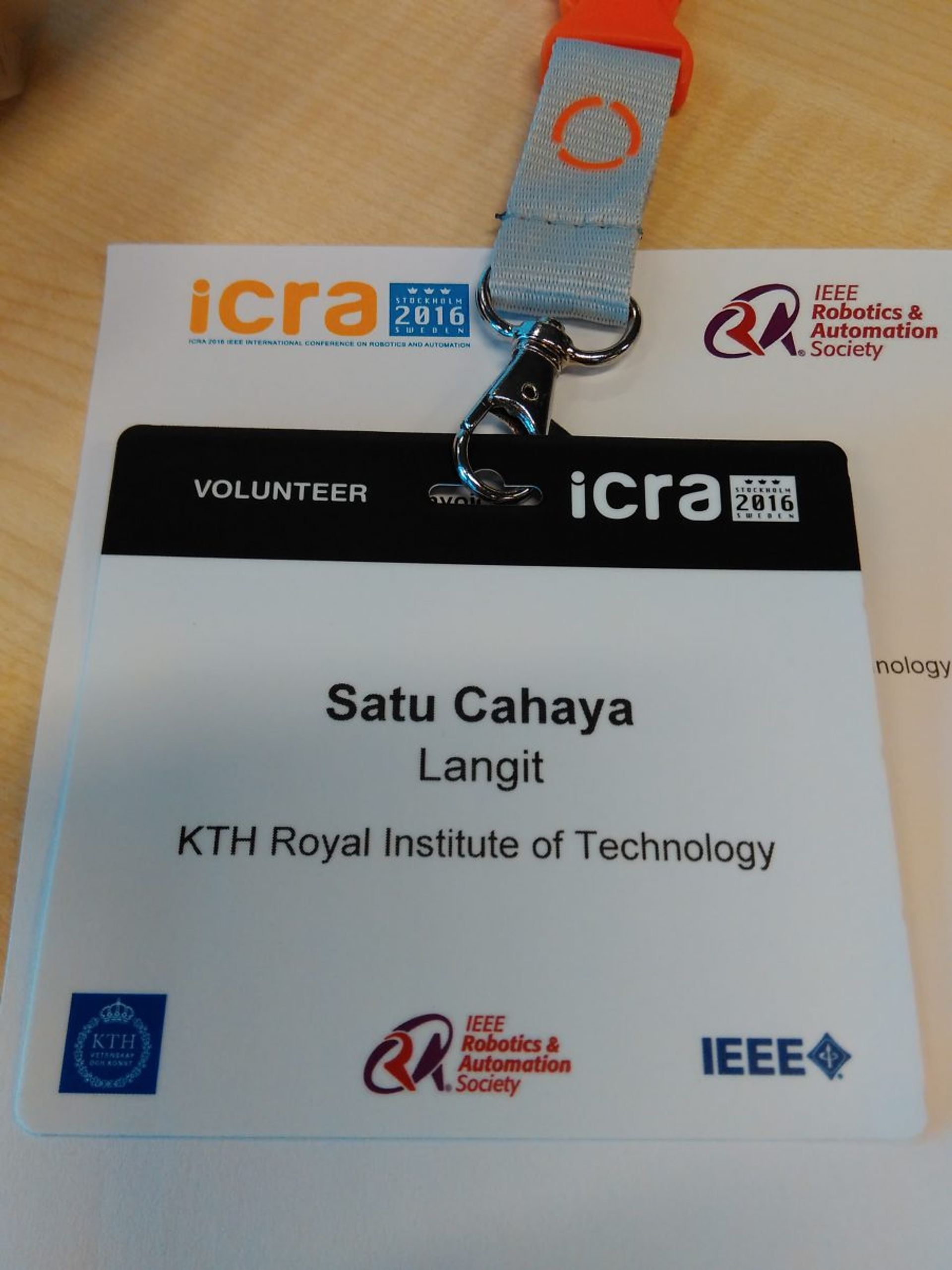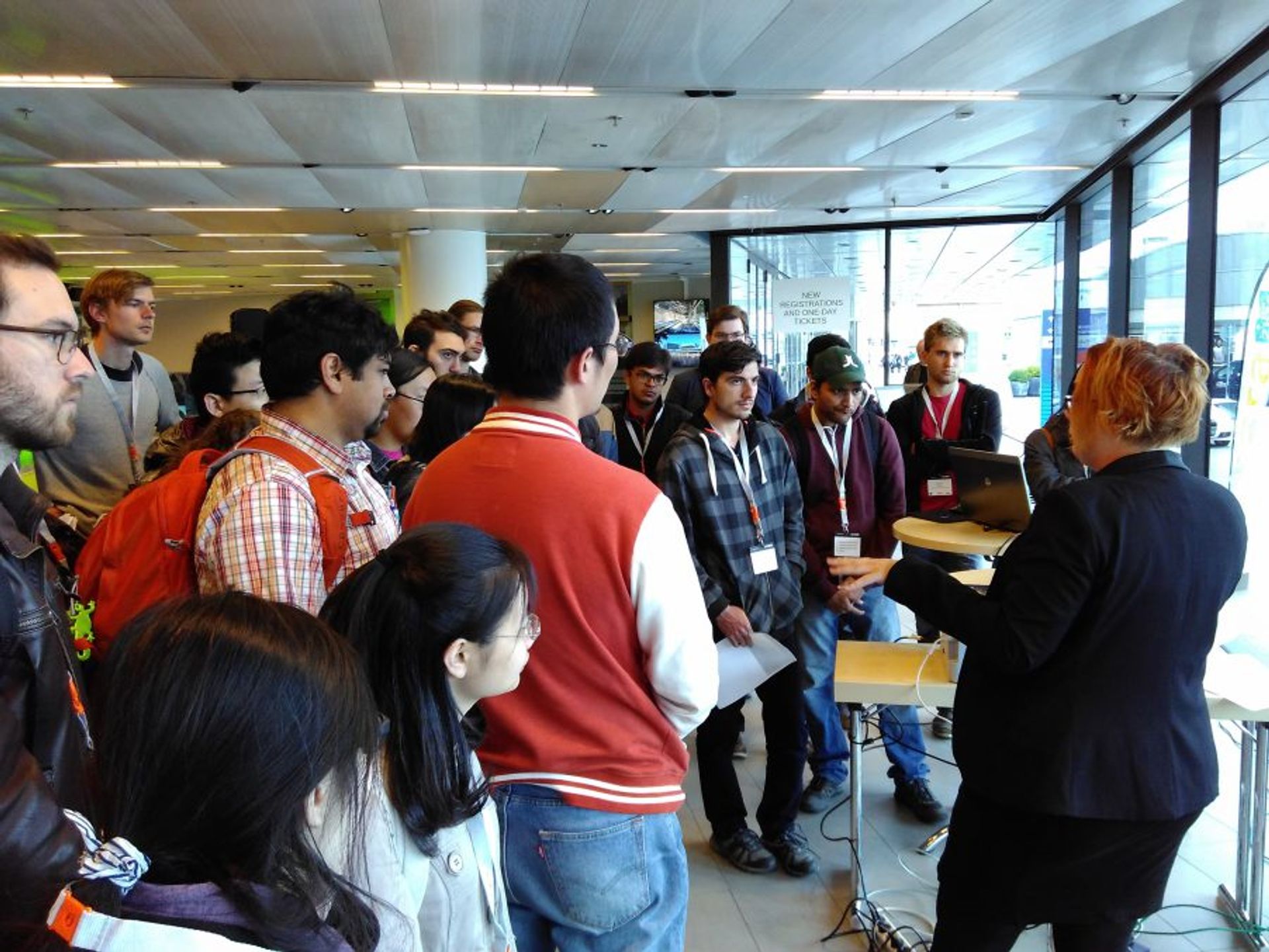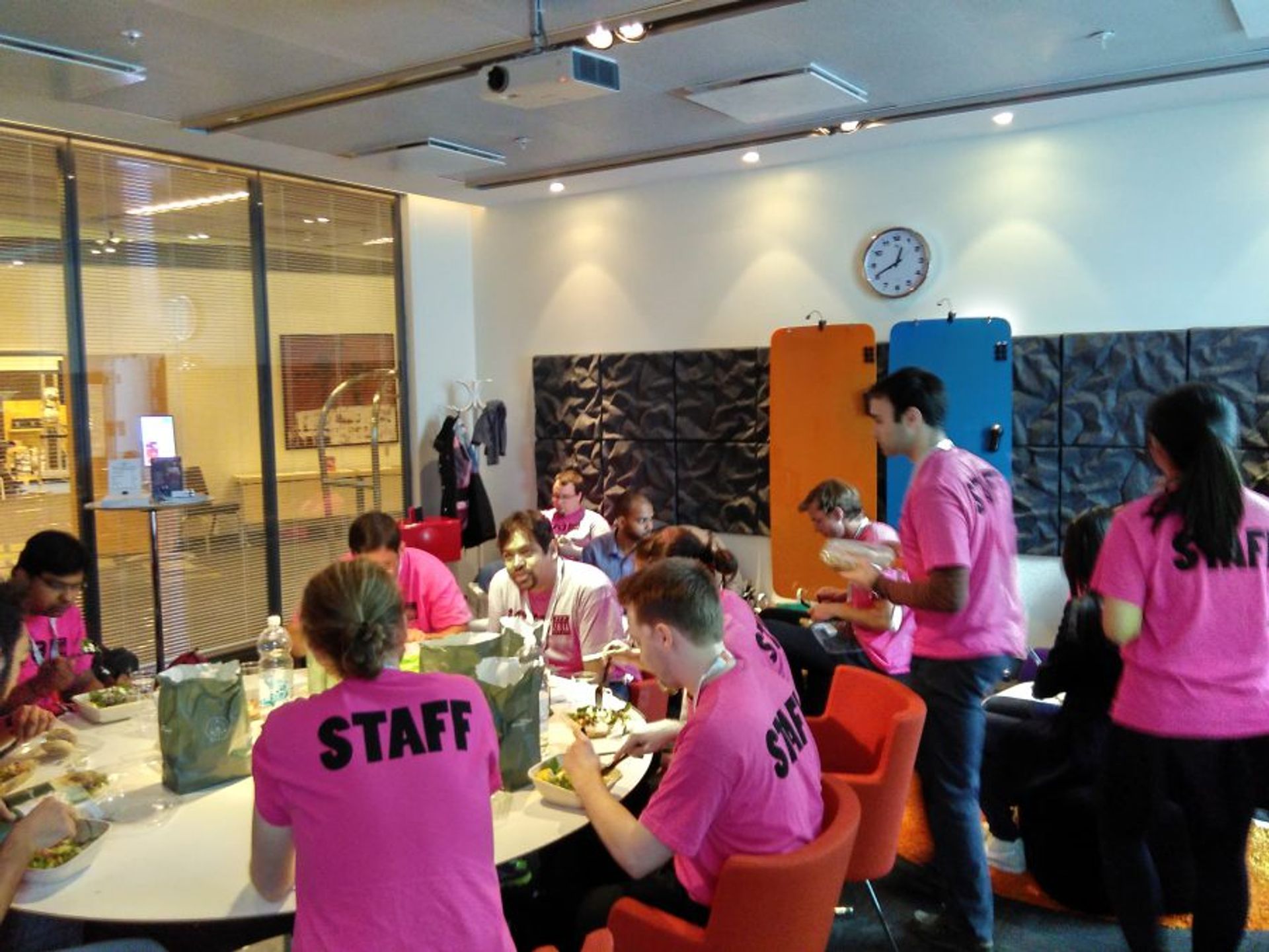 ICRA is not the only event
In case we have similar interest of volunteering and get free access in cool event like ICRA, don't worry just because ICRA is over. In Stockholm, there is just many big and awesome events happening all the time. Robotics is just one field, there are tons of event about films, about culture. Last weekend we also have Namaste Stockholm, an Indian culture festival. I did participate in previous Stockholm Film Festival as a volunteer, also in TEDxKTH.
The right strategy for me is to look around so we will not miss anything fun. Especially if that event is really our thing.
See you in the next event in Stockholm!