I have never stitched anything in my life and then I made this! From scratch! It was dream as a young boy to make everything in my house. The furniture, the house itself, the utensils and everything else that I use. This small piece of jewelry has reignited that spirit in me.
This a a tenntrådsarmband (pewter bracelet) which is a traditional sami (indigenous people who live in the northern parts of Sweden, Finland and Norway) item. I have met only one person who is of Sami origin and I wrote about her here. Sami are the northernmost indigenous people of Europe and there are about 100,000 Sami people in the world with around 30,000 of them in Sweden. I feel that as the world becomes more and more developed and economy and trade brings better healthcare, research and education to remote parts, we also lose at risk to lose the old ways of life, older knowledge and languages.
So, how did I land up learning and making this? I wanted to make something and my friend suggested that I take up pottery. I loved the idea, cuz when I was growing up, I really liked watching potters shape clay which at first just looked shapeless. I thought it was soo beautiful! I looked for pottery classes in Stockholm but there was none in the coming week when I was free. Oh, and yes, the place I was looking at was this thing called Folkuniversitiet. It's such a cool place where you can learn almost anything under the sun with courses of varying length. Unlike all other education in Sweden though, this is not free. From art and crafts to languages and writing, to dance and yoga, Folkuniversitiet offers a wide range of courses of varying lengths from summer courses to weekend lessons to much longer courses. Browsing through the website I found this course to make a traditional samisk tenntradsarmband, it said no prior knowledge of knitting was required, so I was like its perfect!
The class started at 10 am and the teacher was talking in Swedish but asked me if she should repeat herself in English and I said ah, not required, I can understand pretty well, I just dont like speaking too much. Plus she was showing how to do things anyway, I mean I dont need words to see! So, I just asked her stuff when I didn't understand something. There were only 10 people in the class and the class itself had a very cozy, small feel to it. The first thing we did was to make the braiding (pretty sure the right word is something else) with the pewter threads. It was fairly straightforward and the teacher showed us what do nicely, so I did this part really quickly. The next step was using a special transparent thread to stitch the pewter braid into the leather after using fabric glue to stick it on the leather. We could choose any color for the leather and I chose this bright blue cuz its spring! This stitching was really tricky for me and I made all kinds of mistakes and really struggled for a while. Everyone else but an old lady who could not see too well (Eva) finished and went out for lunch, while me and Eva kept stitching, I finally found rhythm and understood the technique of how to stitch and Eva and I finished roughly at the same time (read Eva finished before me!). Everyone returned after the lunch break and then we continued. I hadnt left my seat for like 3 hours now, and hadn't drank or eaten anything. My back started to hurt and I started feeling a bit tired.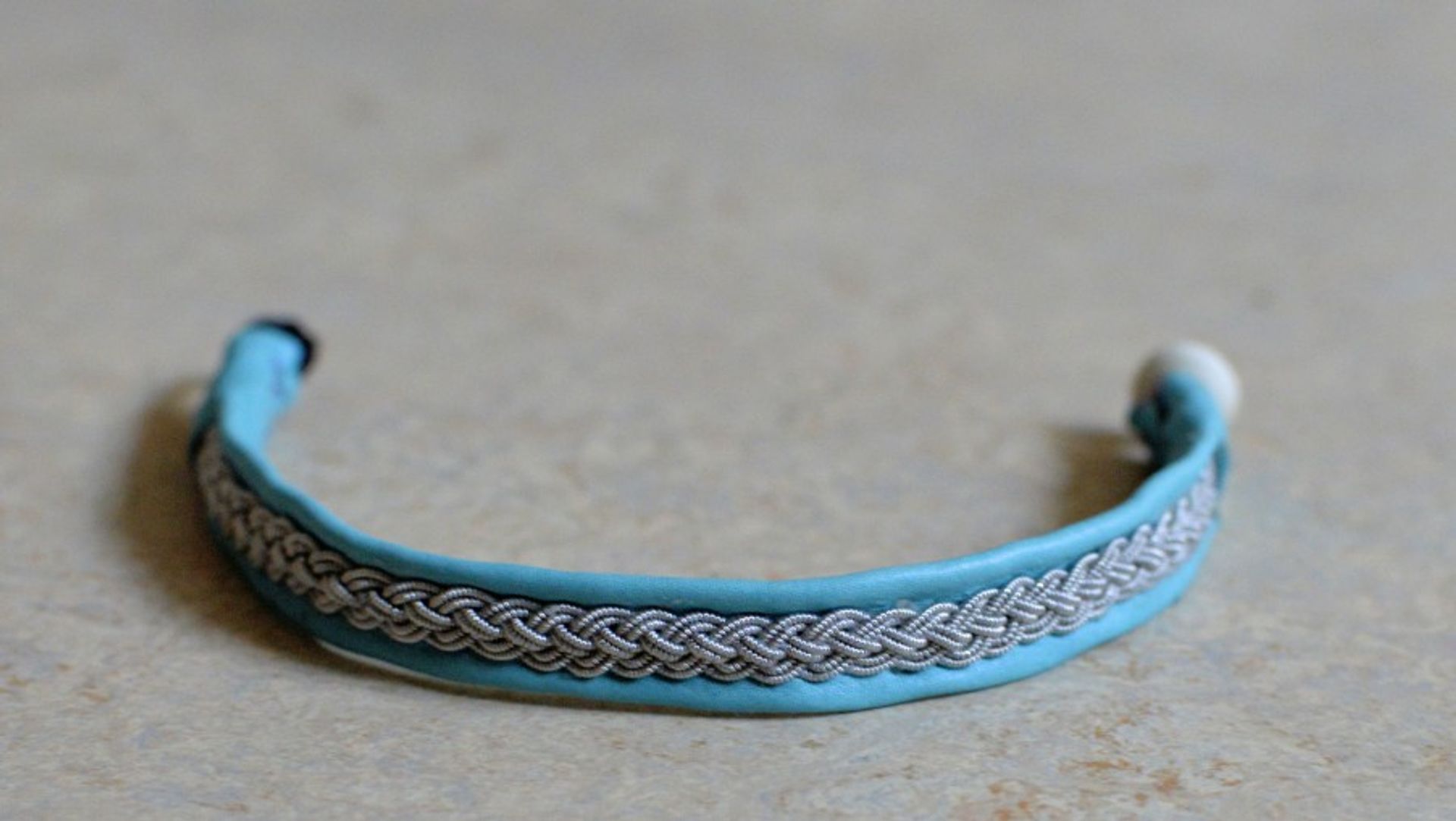 The next step was to stick the button and the ring (we also made this ring) to insert the button. Also, fairly straightforward. I had really good momentum and flow now, so I finished it quite fast. I still wasn't very accurate, I'd say, like I am not super sure of my cutting and I just find straight lines really hard, but I did a good enough job at it.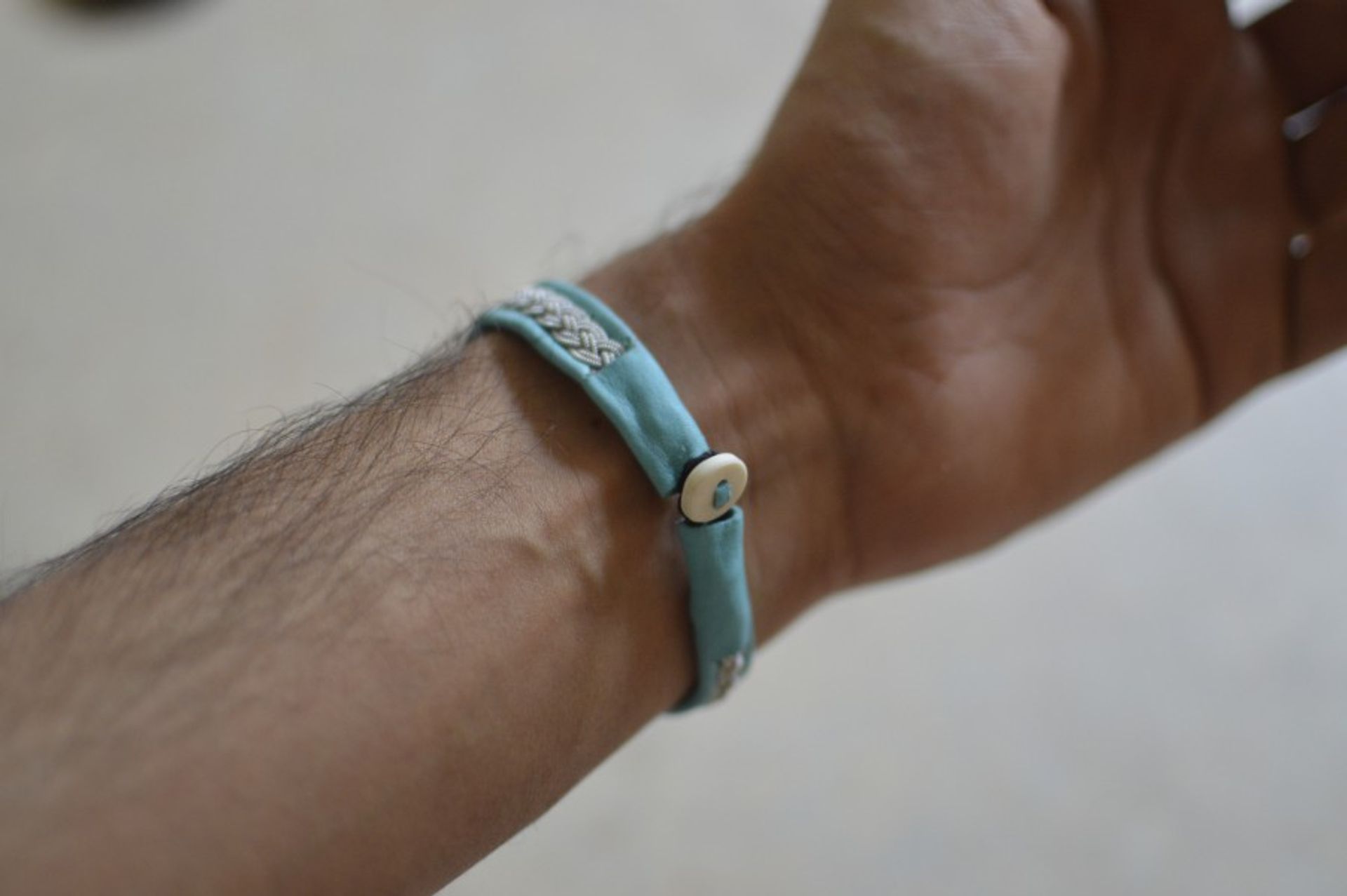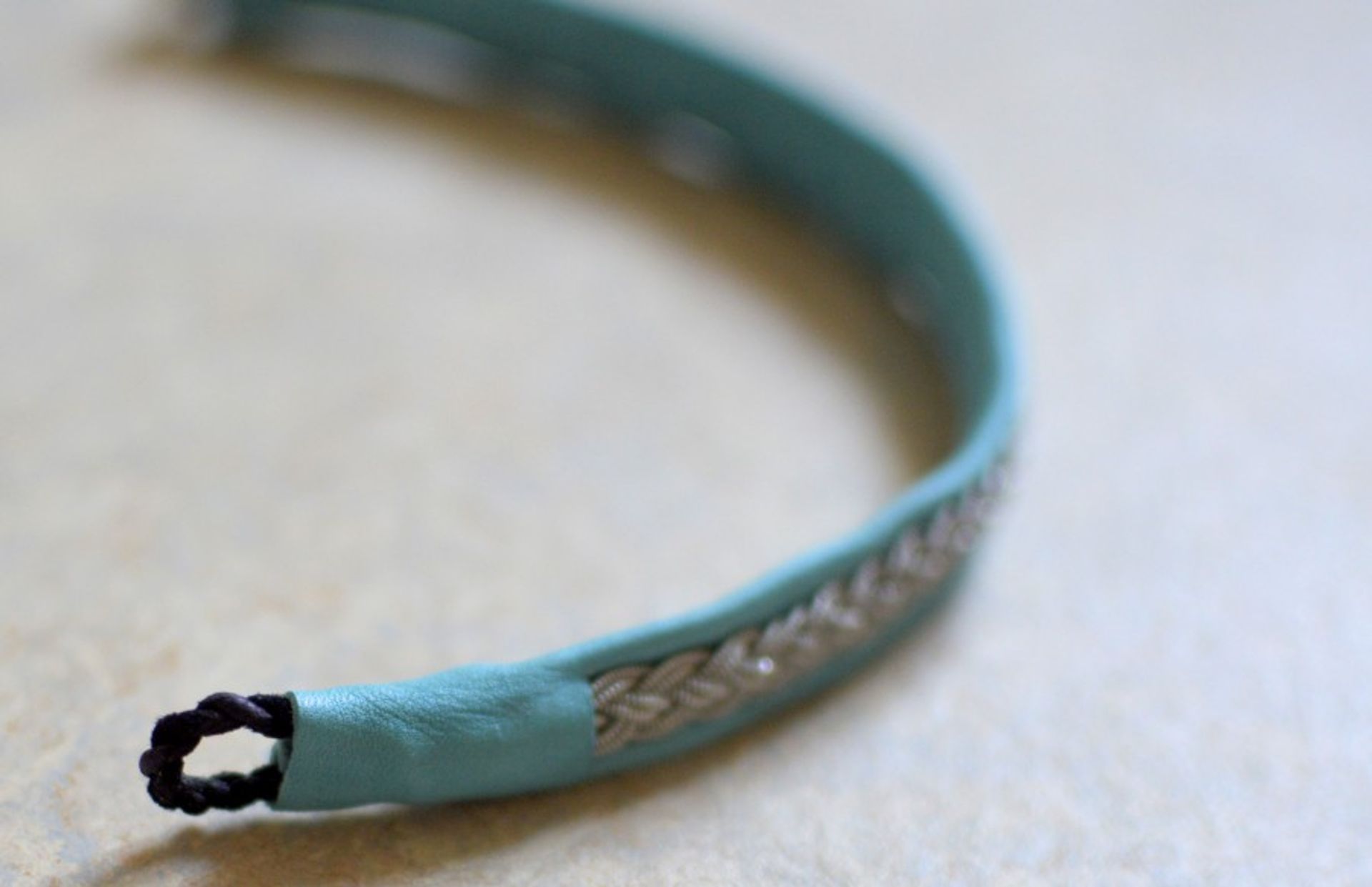 After this we had to stitch again. Fold the leather and then stitch the back of it. It was 1:30 and we had roughly 45 minutes to go before the class finished. It was what I would call 'normal' thread and I chose the red color.  I was kindaaa scared that maybe I'd be too slow again and the class would have to wait for me or I would not be able to complete or something. But BOOM BOOM! I was so good at this by now, I made a mistake just once and gained really good momentum really quickly and was even doing small talk while stitching. It felt really cool actually.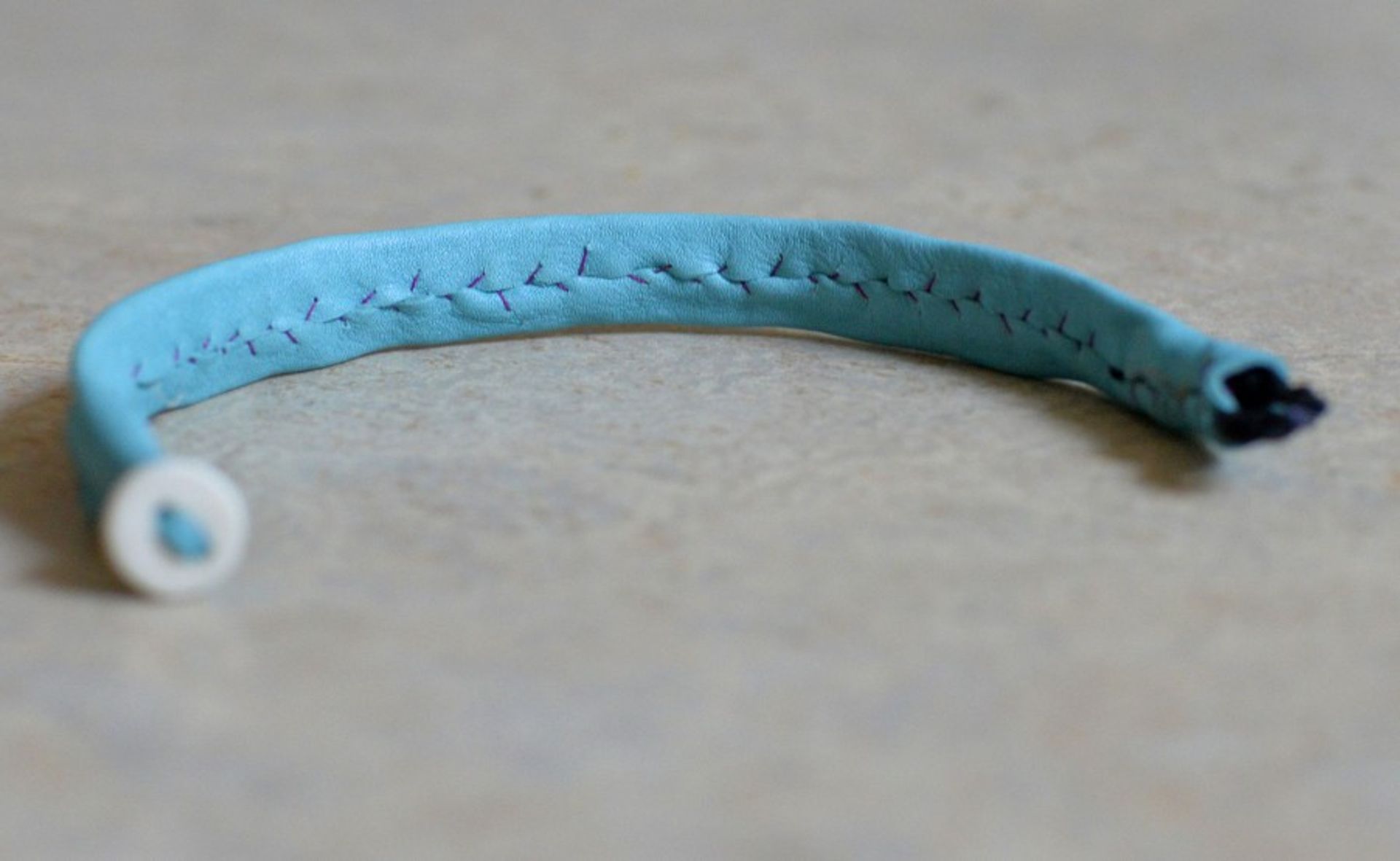 And before I knew it, it was done, just like that, it was over and I slipped it around my hand and it fit perfectly and I was like whoaaa, I made this? I who had never stitched a button in my life? I was very happy for like 1-2 hours I'd say. Still super happy actually. I really want to make another one soon, maybe with a couple of friends, maybe they could teach me a couple of tricks as well!
It's fun to learn things, you know, over the last 2 months I have really been learning something new everyday. It's crazy and it's scary and in most cases it is really uncomfortable. I mean there was a 10 year old boy AND a 70 year old lady stitching faster than me. But that's learning you know, once you learn to enjoy the process and the struggle, I think, you really learn to enjoy life.