Couple of weeks back and right after my Gotland trip, I was on a plane to Dhaka. You might wonder if that is for a holiday but nej!…  Det var inte en semester. 😀
Fact is that Study in Sweden team and Business Sweden co-jointly organized a pre-departure event in the capital city of Bangladesh for the students who had been admitted to universities all across Sweden. It was a fantastic opportunity for them to come and talk to the responsible officials, clarify any doubts they had regarding coming to Sweden and go back determined about coming to study in Sweden. It was the first ever such seminar was organized in Dhaka and given that each year Bangladesh tops the list of most applicants to Sweden, this should not come off as a surprise.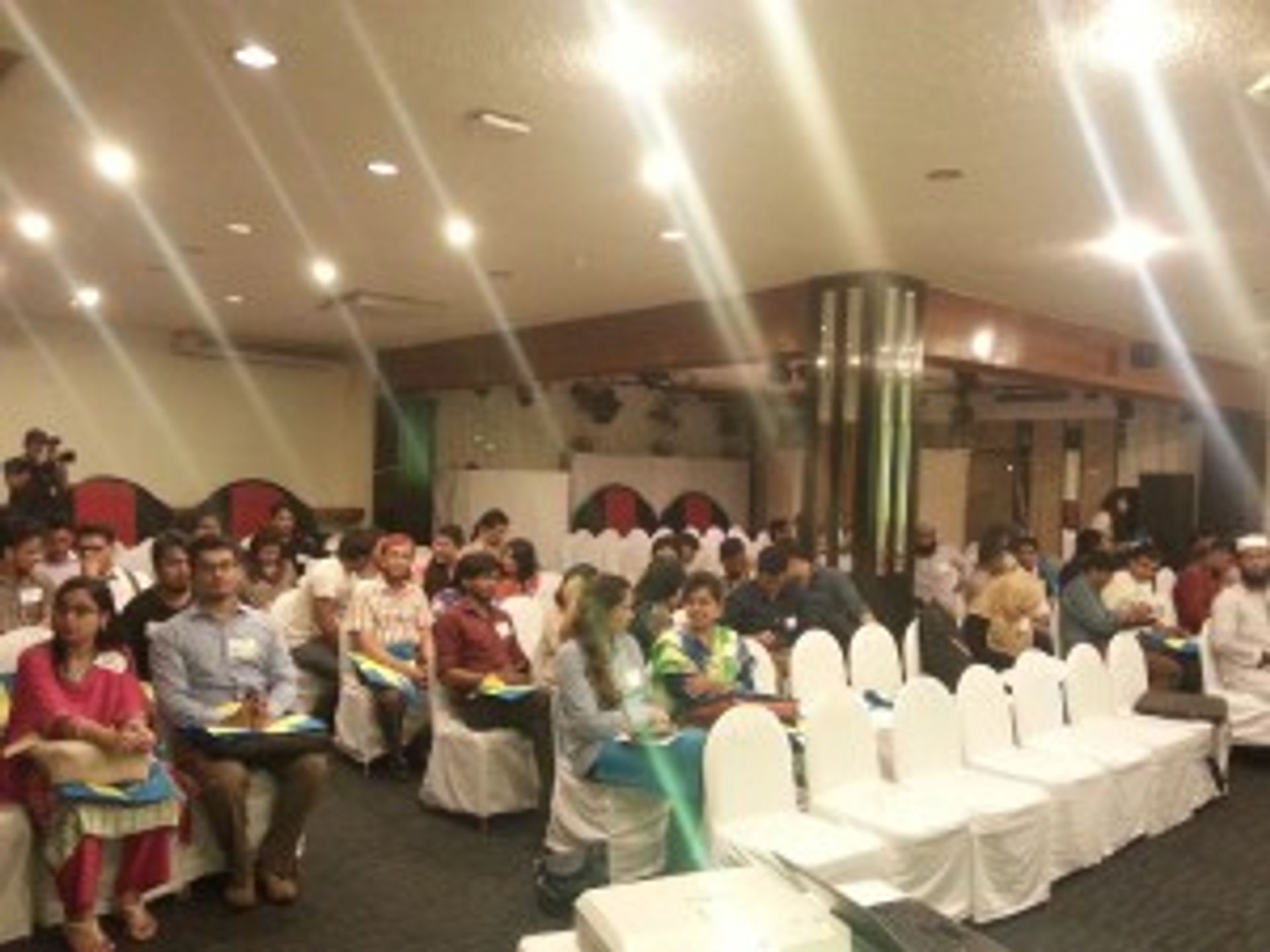 So I was invited by the organizers to give an interactive presentation on a student's life in Sweden. The idea was to share my experience, challenges, thoughts and perceptions about the life in Sweden, its people, environment etc. It was to show the potential students a valid picture of what it is like to be in here and what they can expect. Often students can relate to other students and we hoped to create that bridge of understanding where they can clearly imagine themselves being in Sweden. Anyways, I reached on the morning of the event at Sonargaon Hotel in center of Dhaka. As I was extremely tired due to flying for almost one and a half day, I took a short nap and woke extremely geared up for the afternoon. In the hall, we saw long queues of students waiting to register and get in. I took this opportunity to meet the organizers, colleagues from Business Sweden and other university and Swedish Embassy representative. We were also honored by the presence of the Swedish Ambassador to Bangladesh Johan Frisell who started off this event with a very inspiring speech about Sweden, Bangladesh and the countries' long lasting relationship. This was followed by a very informative presentation on the residence permit and visa applications. Usually, students have lot of difficulty understanding the regulations and therefore, a session on this was very helpful to help students comprehend the legal requirements of coming to Sweden. Followed by this, our Business Sweden colleague Amrit Hinduja gave a detailed presentation about Sweden in general, its culture, people, academic standard etc. Very informative to anyone who do not much idea about Sweden as a country and how it functions internally. I believe such information is very important for students to know before they move to a new country, in order to avoid any uncertainties.
Finally after this, it was my turn to present and I must say that I had an amazing 15-20 minutes. The session was very interaction with me and audiences talking to each other, laughing and enjoying the sort of funny presentation I made! We were then scheduled to grab 'fika' and some food and its when the information chit-chat session began. Lot of students came across to me with questions which I was extremely glad to help with. There were also breakout sessions created with each university taking a room and students admitted to those universities heading to that room for a personal, in-depth session with their respective representatives. The whole 5 hours or so was fantastic and filled with energy and I can say that the students returned home satisfied, having resolved to come to Sweden this year!
After all was over, our two Business Sweden colleagues, Asst. Director of Admission and Project Coordinator from Linnaeus University had a 'post-work' dinner where I also joined and had a great time!