IKEA is one of the Swedish success stories. Founded by Ingvar Kamprad in 1943, it started as a small business selling all kinds of small things with a low price. Since then, IKEA has expanded worldwide and is currently operating in 47 countries. It was surprising to find out that IKEA didn't have a store in Umeå when I moved here. After all, Umeå is a rather big city in this area and has a big university. But finally they opened a store in Umeå a couple of weeks ago. I hadn't been to IKEA for a while and was really excited to go and buy a few things for my apartment, but I decided to wait a bit since the first few days were probably extremely busy there, and I wasn't in a hurry anyway.
I had a course on consumer behavior last fall with a group assignment on topic that we could choose freely. We decided to write about impulse buying and used IKEA as an example. Many of you have probably noticed that when you go to IKEA, you never come home with only the things you were planning to buy. There's something at the stores that drives us to buy on impulse. When I visited the IKEA store in Umeå, I was constantly paying attention on the things that affect on our shopping behavior.
1.  IKEA stores are usually located away from city centers, so people need to take the time get to the store and possibly go there by car. So you can't just drop in and out in 10 minutes as in many other shops. If you come to IKEA with your whole family, in many stores you can leave your kids at the playroom by the entrance. So you can go shopping without the possible disturbance.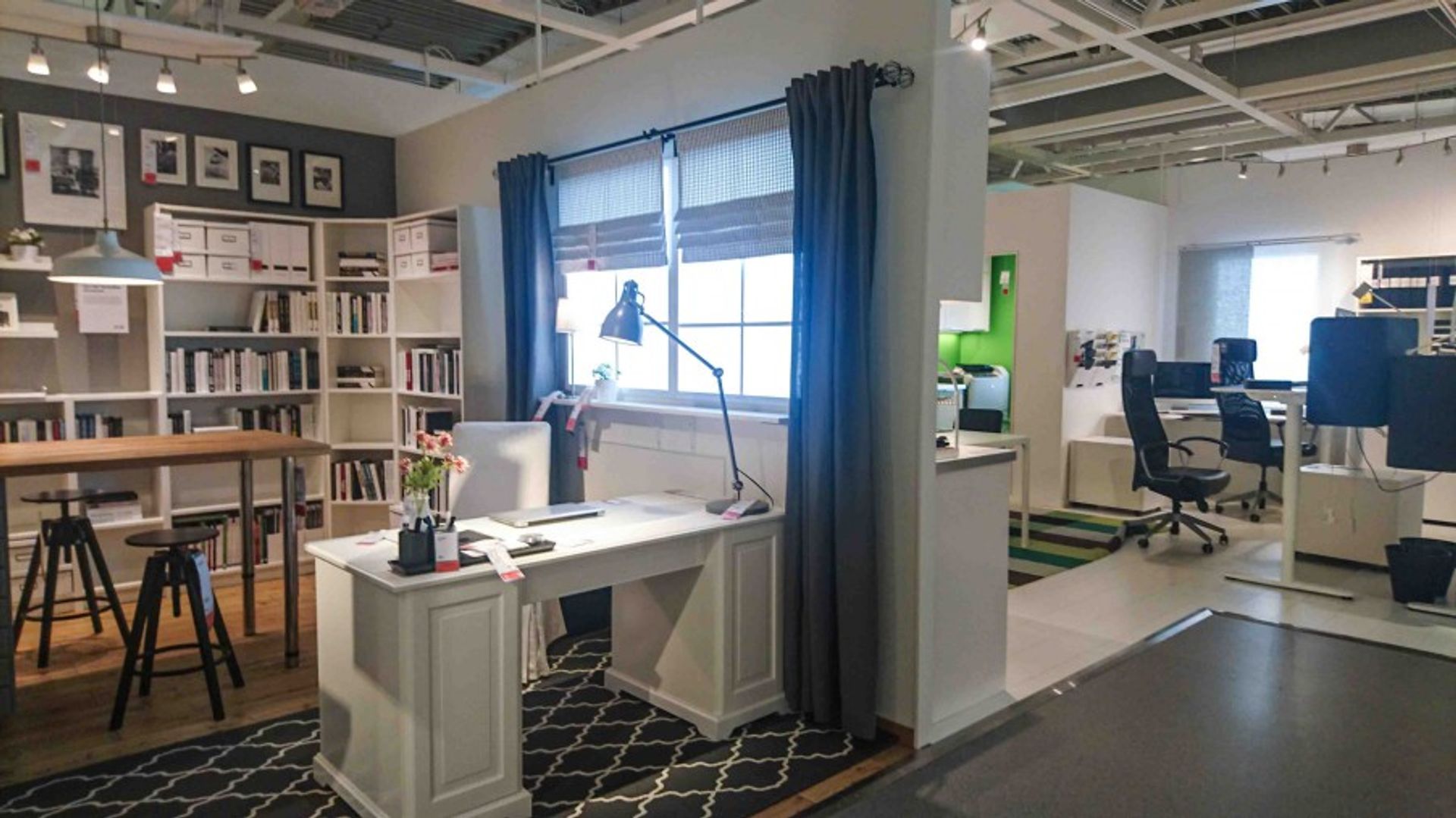 2. IKEA has the furniture exhibitions for interior design inspiration. Although you can take a shortcut, most people walk through the entire store. By giving you ideas on how to decorate your entire house with things from IKEA you might end up buying many things that go together, instead of just one.
In the middle of all the home inspiration and furniture, IKEA has a lot of small, low priced things spread all over the store that are easy to grab along. If you only want to buy a piece of larger furniture, you still  have to walk through the store in order to pick it up right before the cash registers. While walking through, it's easy to fill your shopping cart with the little things.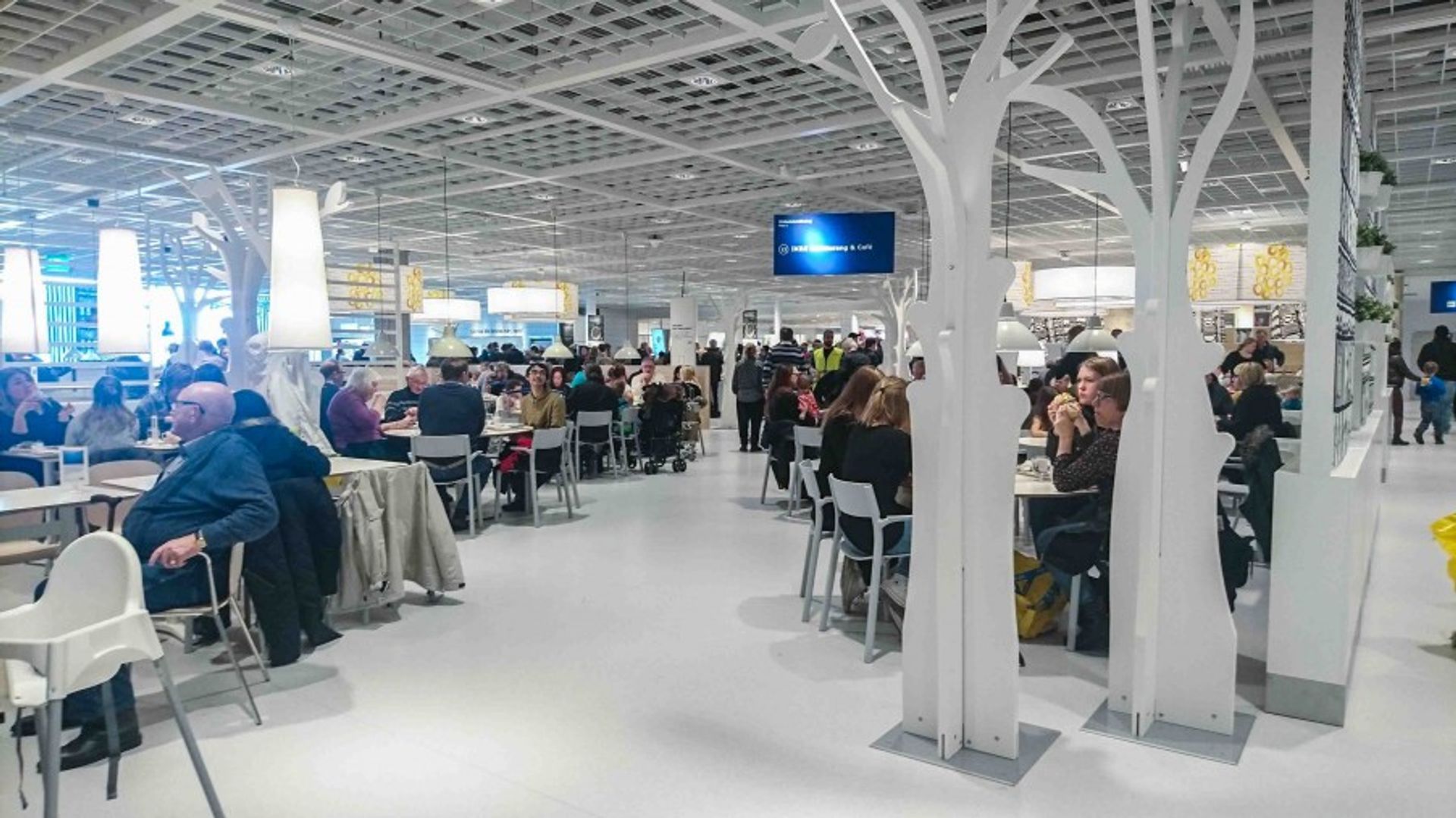 3. IKEA stores have restaurants, that are located in the middle of the store. Because of the location you can't just walk in to the restaurant for a snack and then leave. It also gives an opportunity to take a break from the shopping and spend more time (and money) at the store.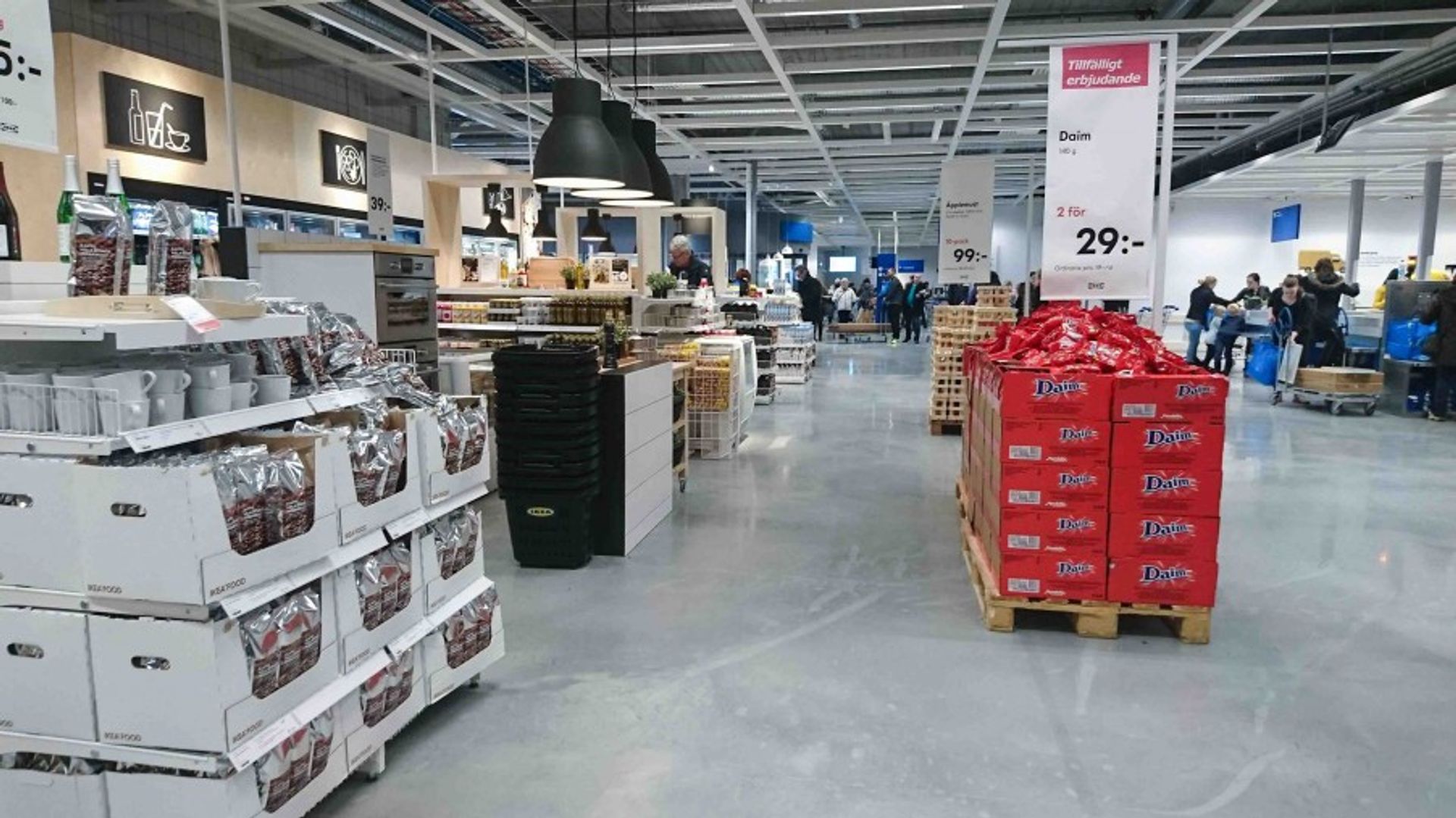 4. After going through the entire store, they give you a last chance to grab something after the cash registers: candy, snacks and other food products. So if you're tired after spending hours at the store you can get a nice sugar rush before going home.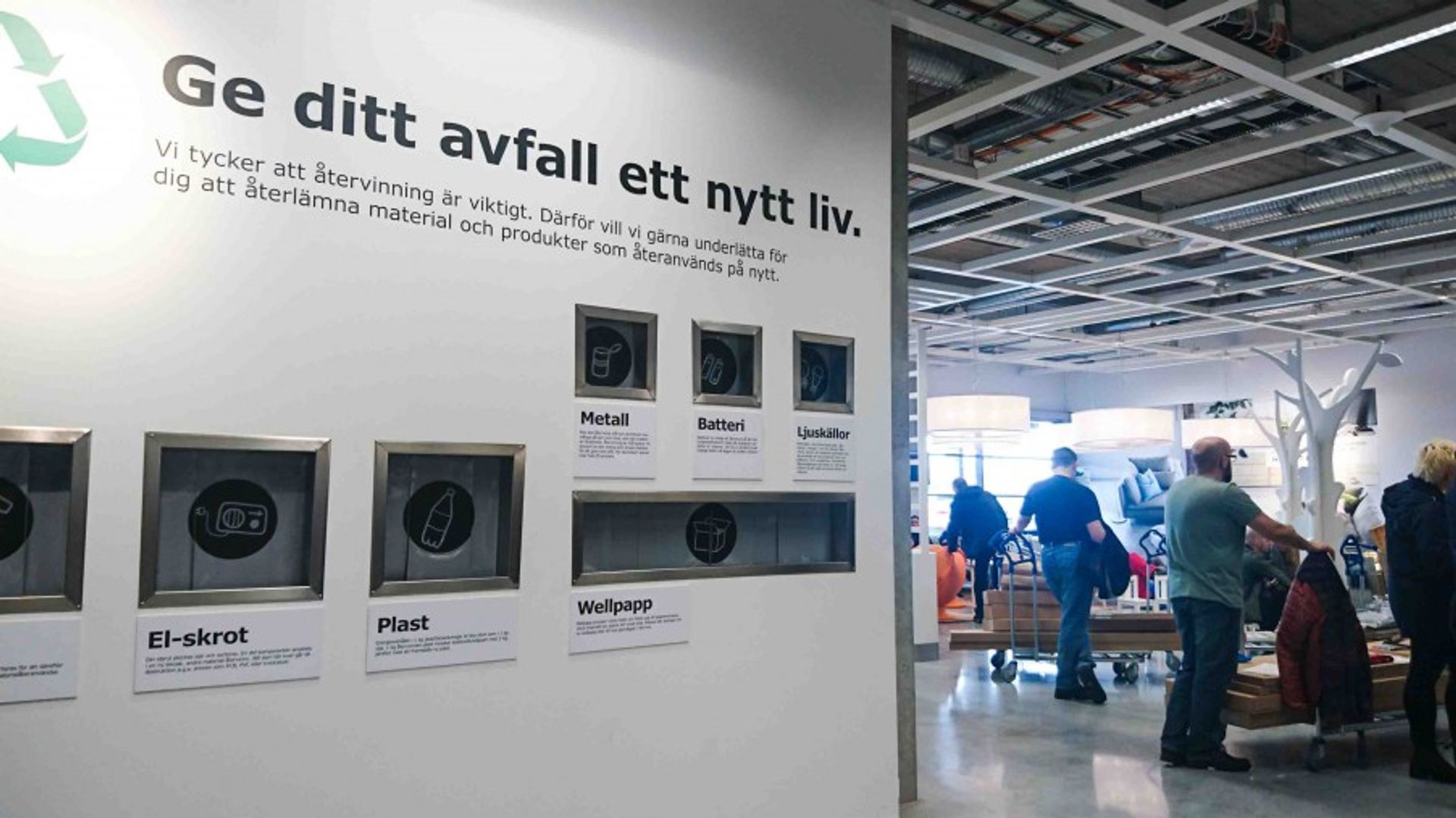 This was something new to me: You can recycle all kinds of things at IKEA!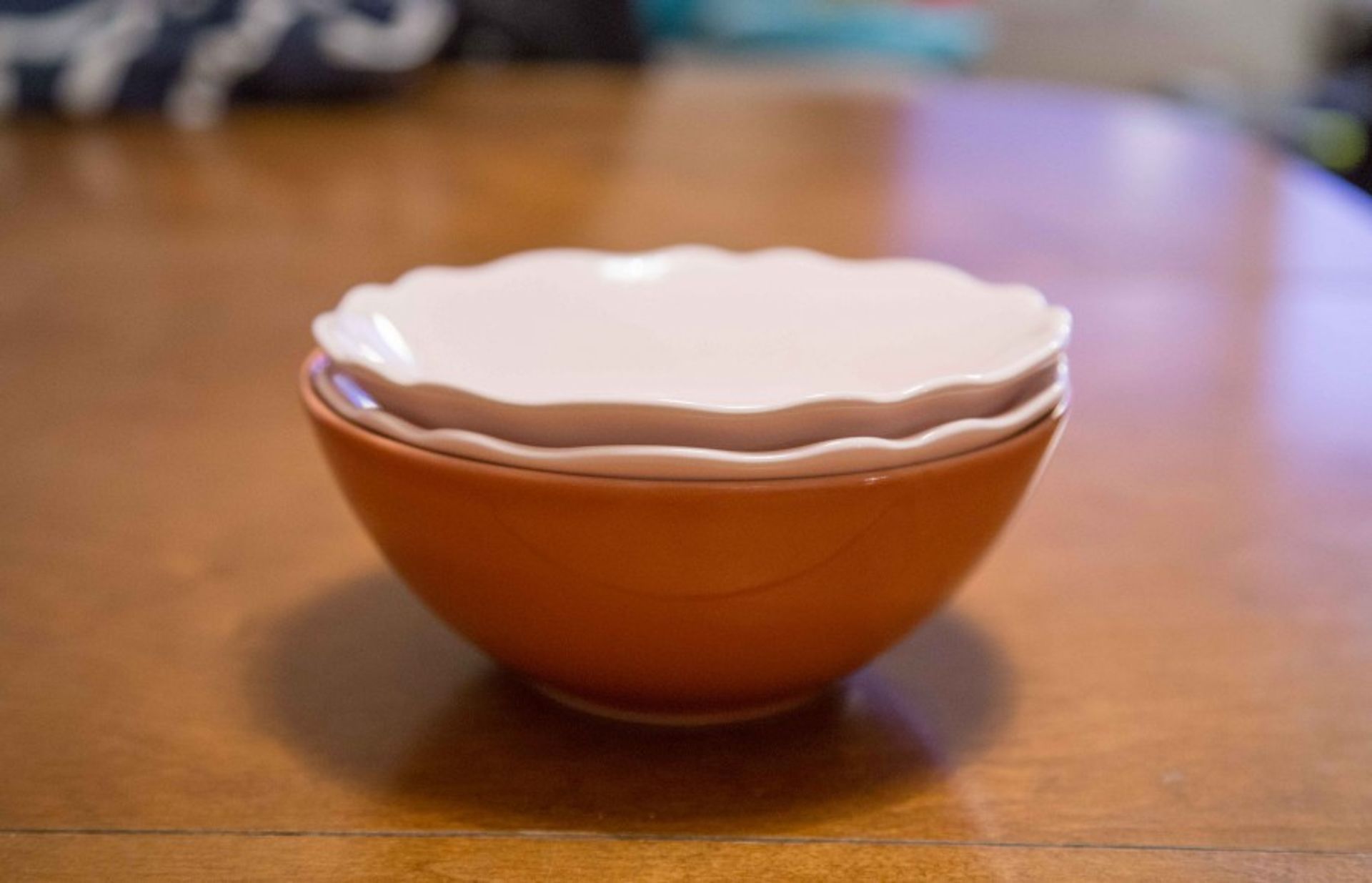 Although I really wanted to impulse grab a new desk and a bunch of other stuff, I stuck with the things I was planning to buy: bowls. I bought the pink ones for myself and the orange one for my roommate since I had broken one of his and I had to replace it… If I had more space at home and came to IKEA by car, the situation might have been very different. Although some people don't like the fact that they are enticed to buy things they don't necessary need, in my opinion it's just great planning by IKEA and as a marketing student, very interesting.