First of all, we all know that Sweden and Stockholm turns into winterland, or snowland, or white city, during winter. This year we have quite a cold winter. Two weeks ago we have two days of -18 degree celcius. Most people, even the Swede, will no be so happy in this kind of cold. But you know, its nature and you don't get warmer by whining all day. So we might as well find something fun to do during this time. Apparently there are couple of things you can do only in winter, and it is so much fun.
more
There are snowboarding and skiing as a famous sports to do in the winter. However you can not always do it since most of the slope are out of town, plus the cheapest ski and snowboard package can cost you at least SEK400.
Oh by the way some random tips, you might think that if it's cold outside, it is better not to go out, and stay home when you don't have class. But please do go out once in a while. As the body needs sunshine (yes we have sunshine even in winter) and you also need outdoor activity, meet friends, to keep motivated and stuff.
Lake will be frozen and parks will be all white covered by the snow. However, most of the parks will have hills and that place is perfect to do snowslide! The first time I heard about this, I thought this is only for kids. Not until I try to slide myself. It's like I become kids again. I mean, there are lots of adults do this too.
Here is our clips while snowsliding in Hagapark.
Tips to Find Good Slope
Not all slopes are good to slide and there are some consideration when choosing your playground.
The wider the better. not only applied for the whole space, but also make sure the space where you 'landed' or stop is enough for you to stop naturally. Bigger area also will help you on weekend where most parks will be full of families doing this very same thing
Not too sloping, but not too steep. Actually the steeper the better, but for some case, too steep and too narrow 'landing' space could result in risking other people as well. There might be people who jog in the parks or anything
Have fun sliding!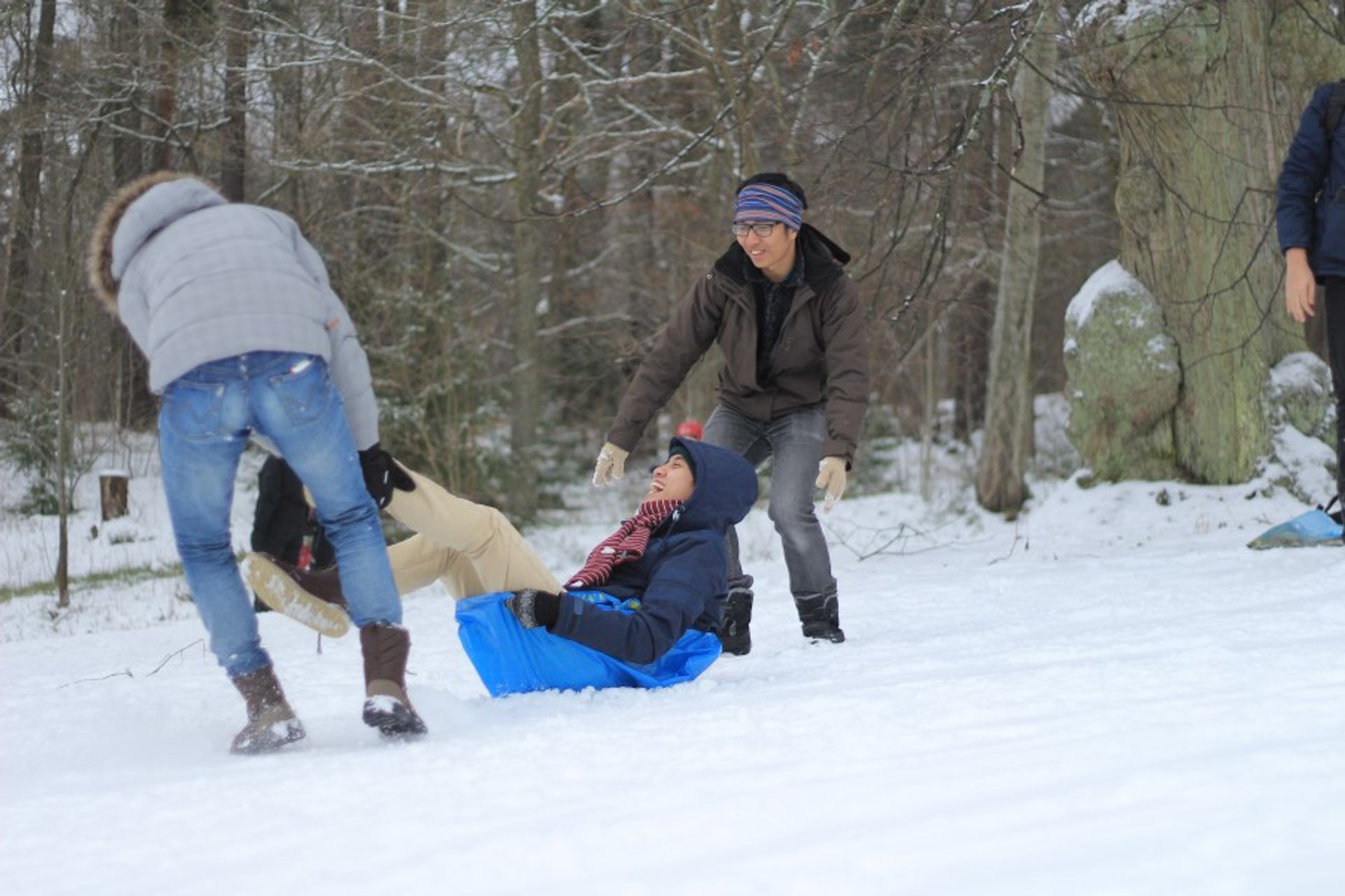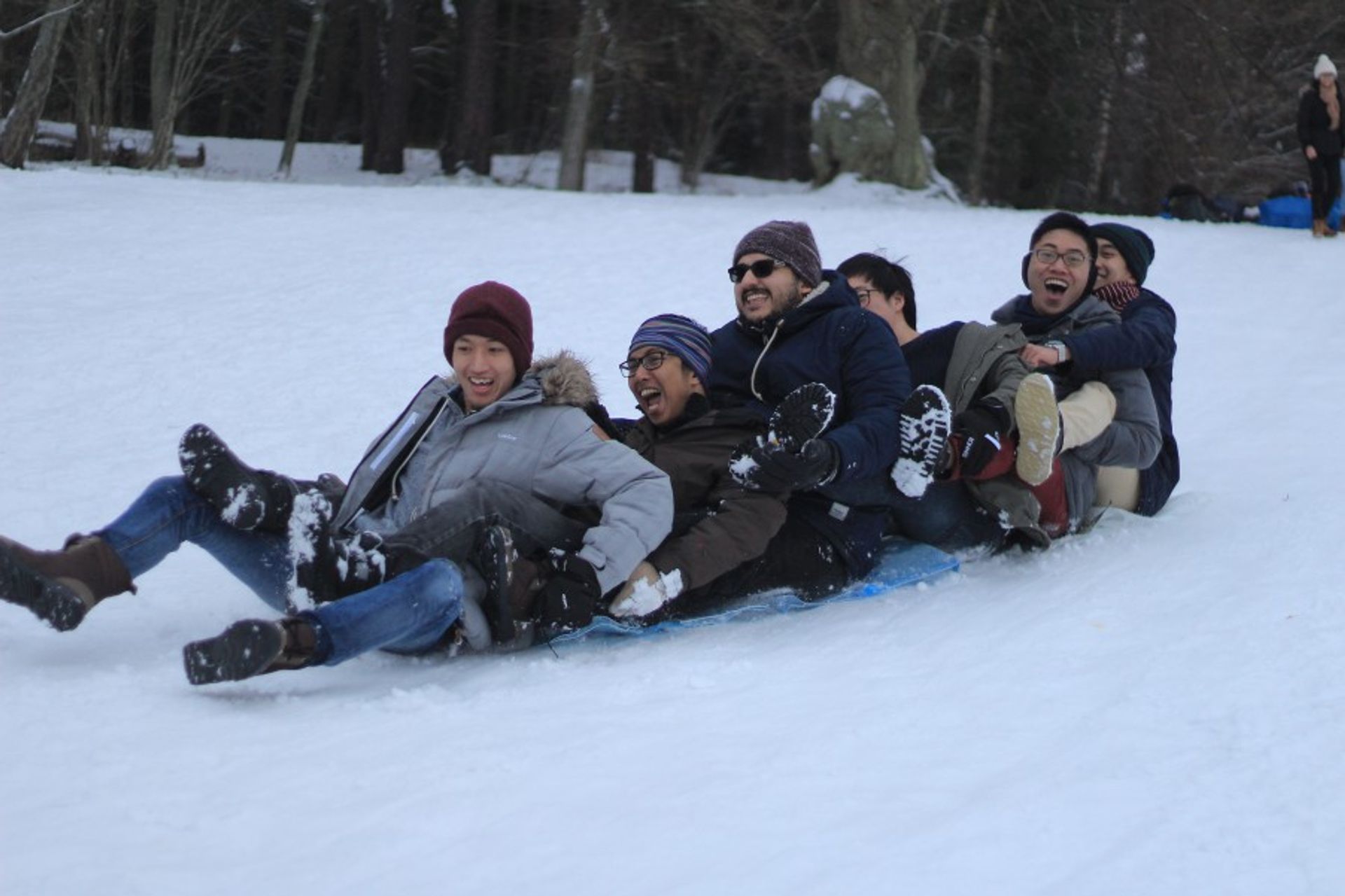 photo credited to Aidilla Pradini