Probably, you have already came across with the new internet sensation, Be Like Bill. Posts about Bill's choice and life have became a huge trend on Facebook and other social media channels since the beginning of the year.
The posts I have encountered compelled me to think how I would present A Swede with the same type of post form. Hereby, I have prepared a few of Be Like A  Swede posts for you. All of stories told in the posts are based on true stories I have been in during 5 months.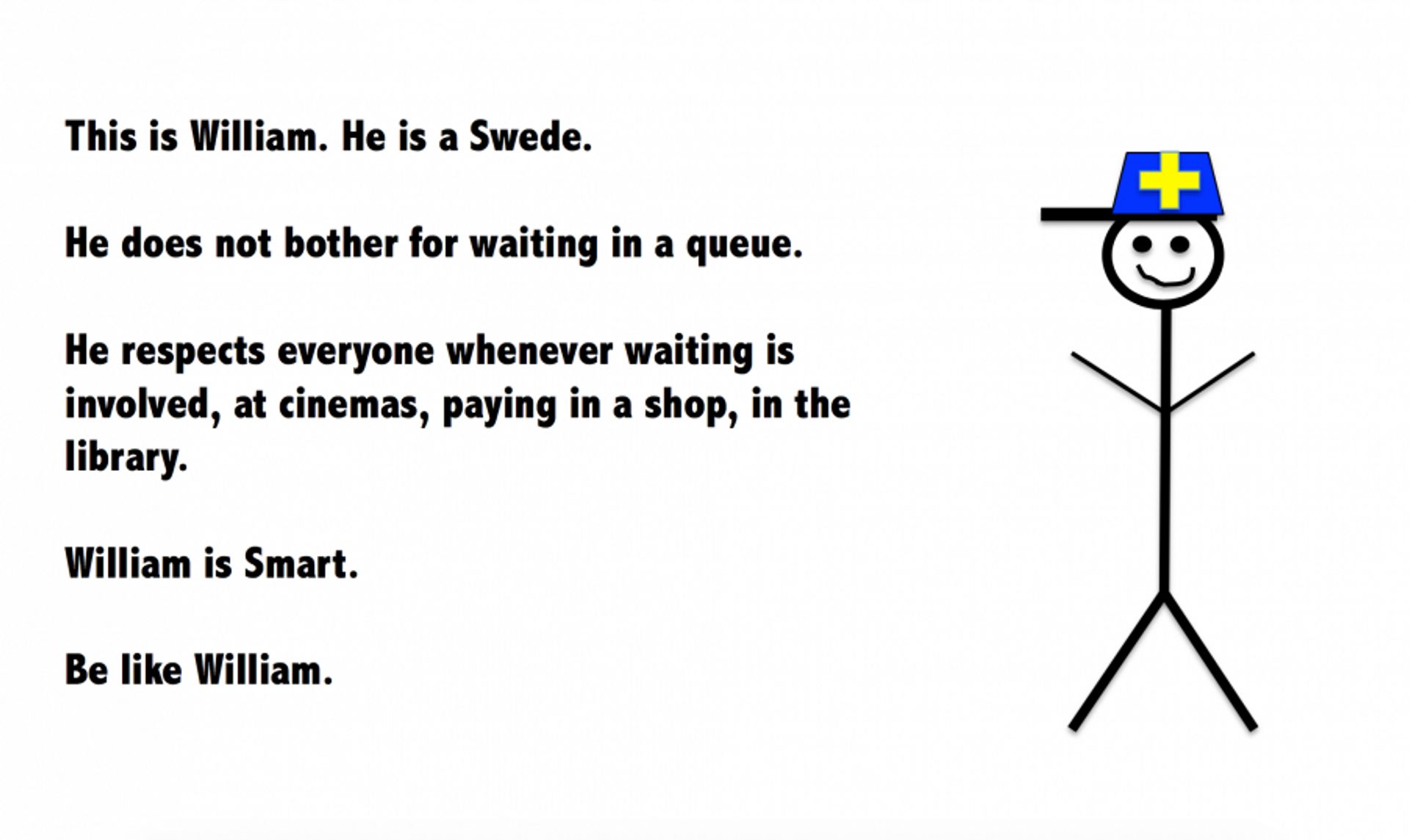 If you are curious about queueing culture in Sweden, visit Elka's blog post.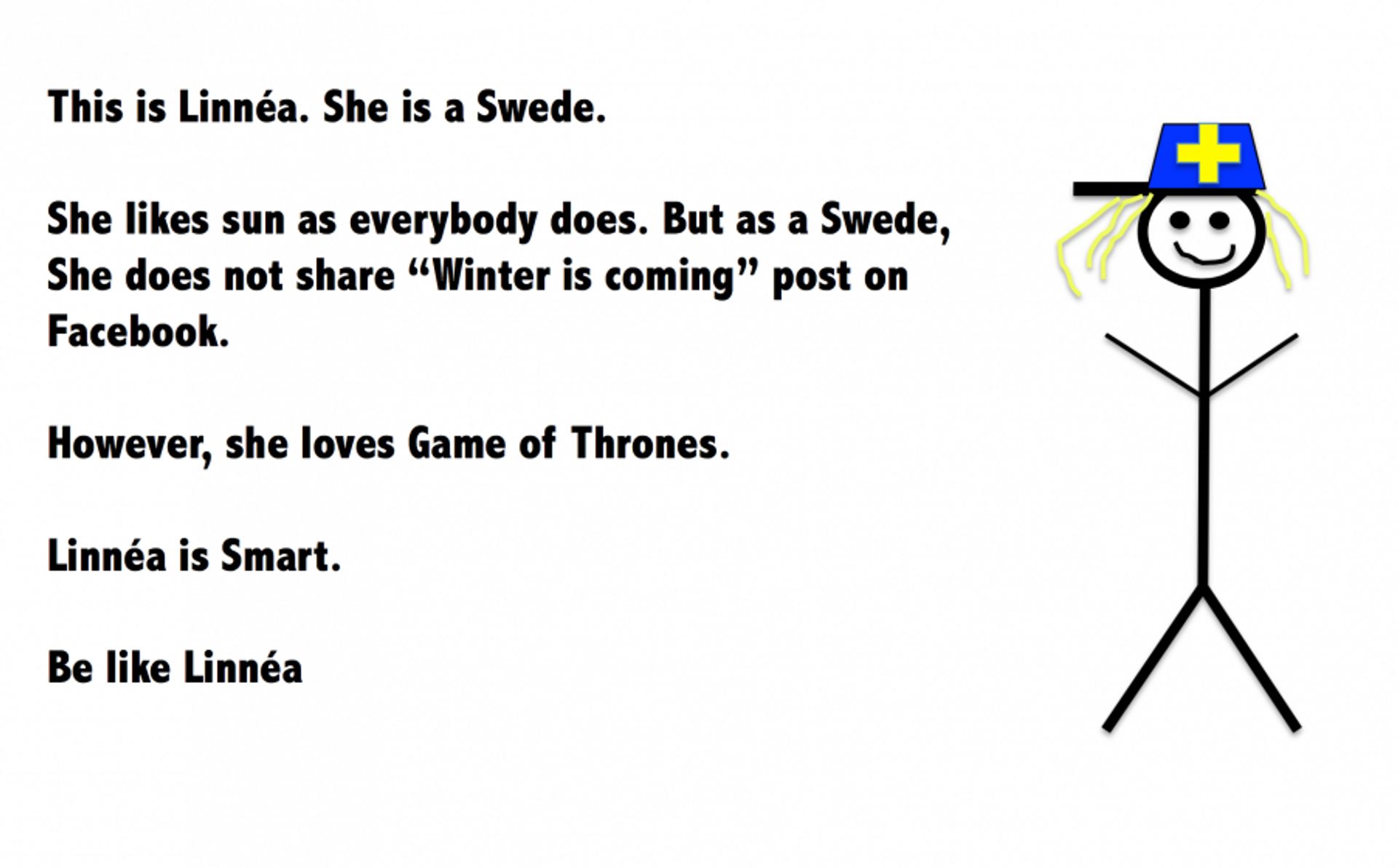 Winter can be surprising for some of you. Here, you can read Marina's first snow experience!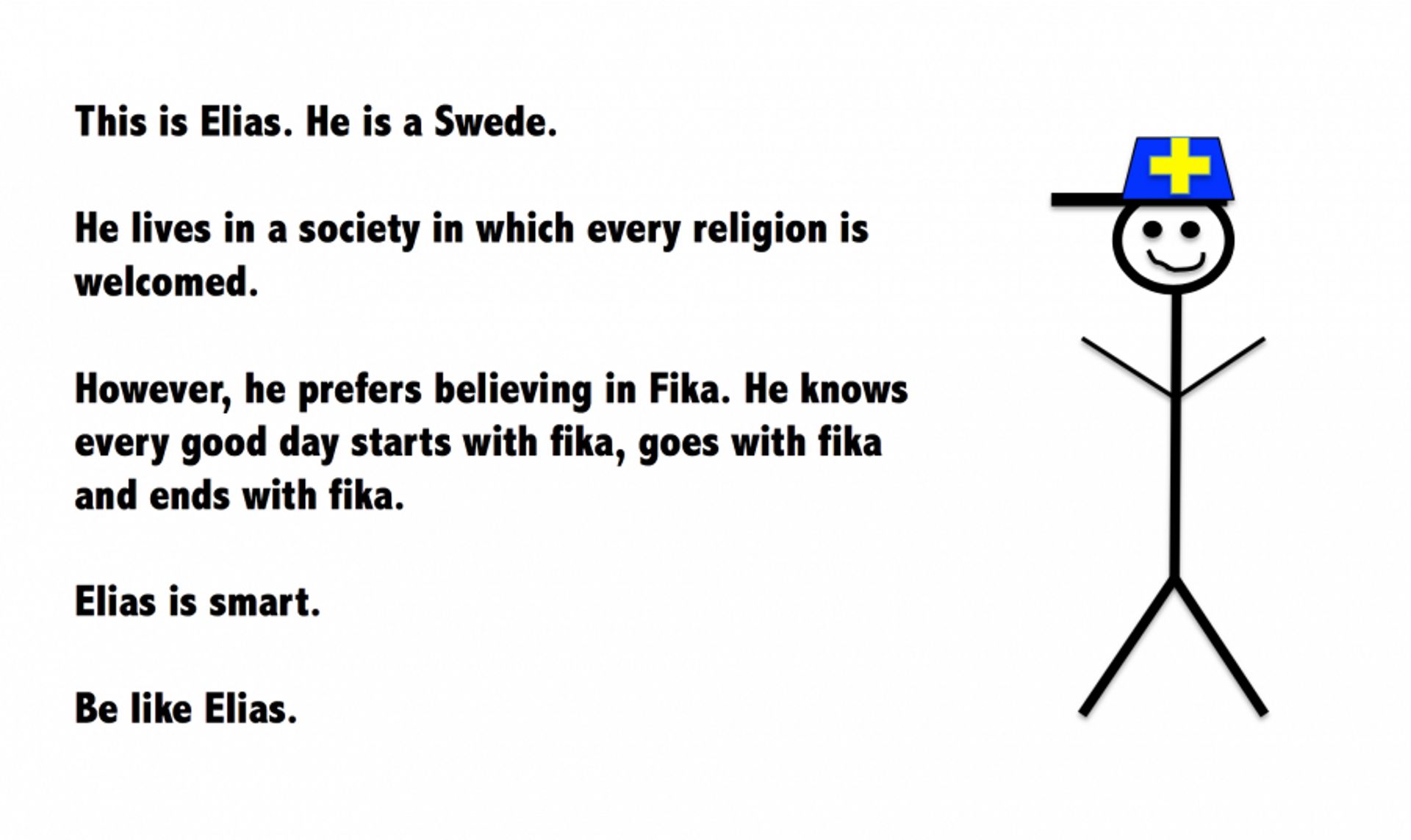 Fika is a religion in Sweden. Curious more? Check my previous post here.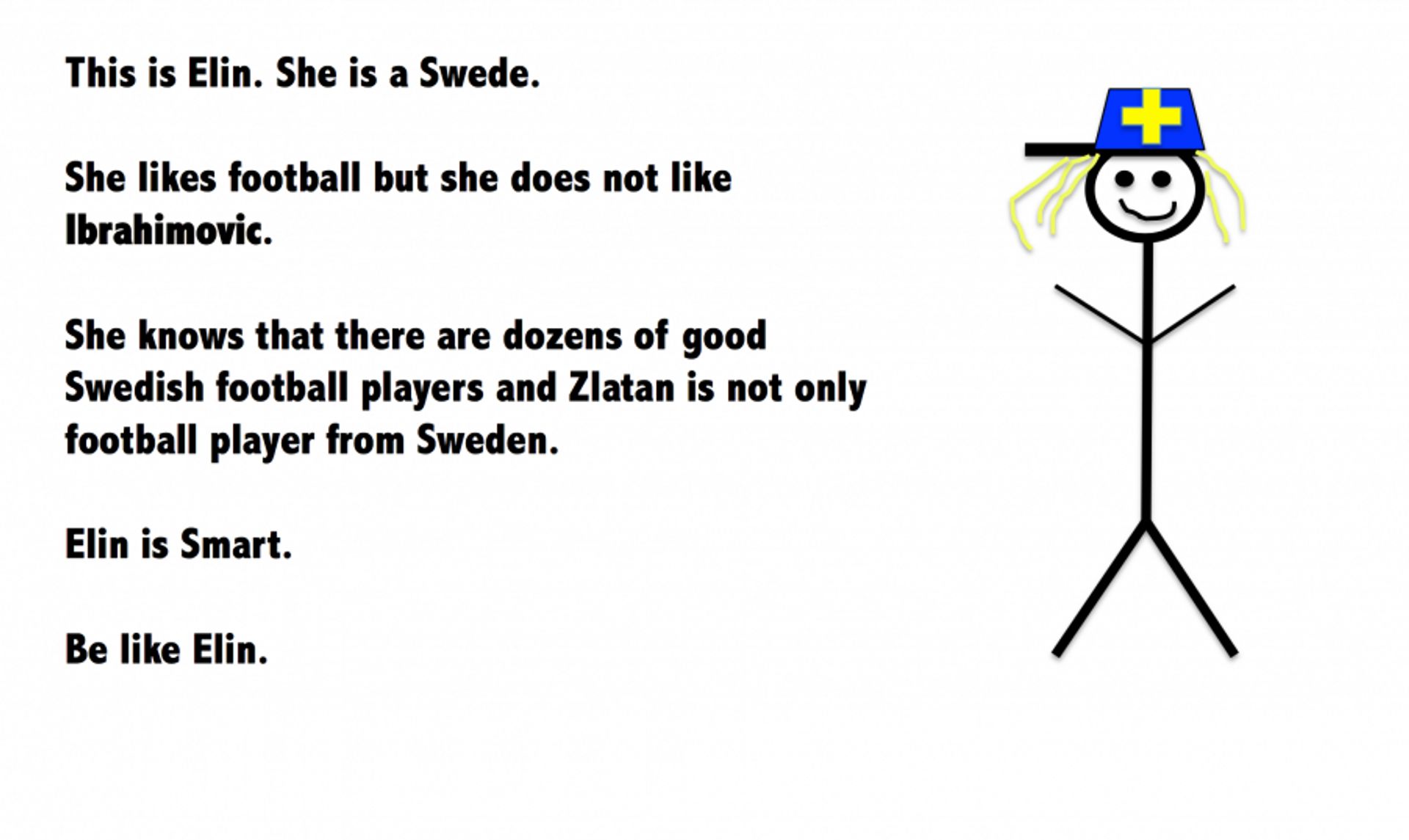 I cannot say so much thing about Football celebrities however if you are into celebrities, you can read more about the Yoda of Data!
If you are curios about winter tips, this post is for you!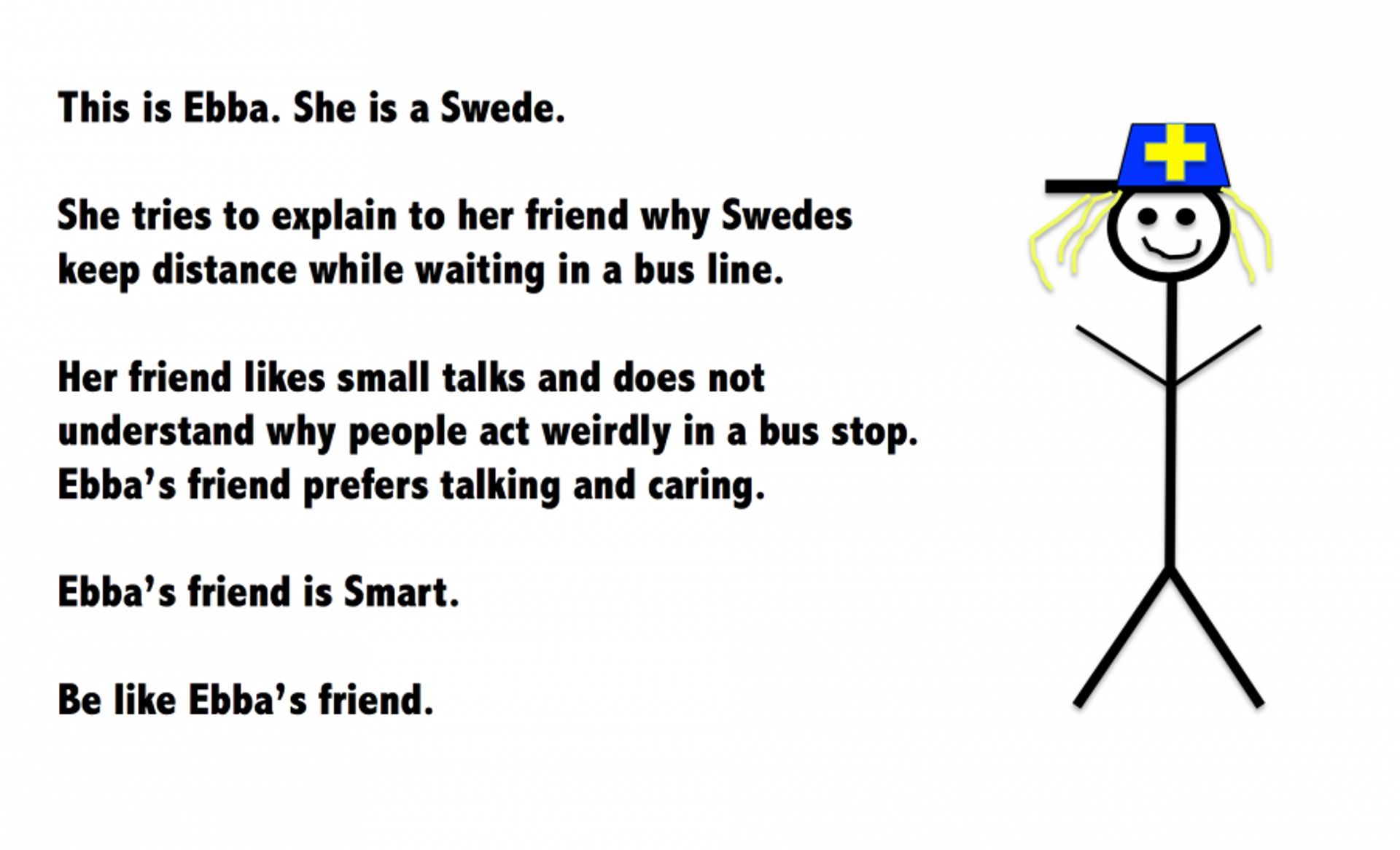 If you are curious about fun facts and bizarre situations  about Swedes and Sweden, you can take a look Fun Facts-1 and Fun Facts-2 or you can Swedify yourself.