This recipe is the perfect hangover cure. It's super simple, really cheap to make, fairly unhealthy and tastes damn delicious.
SPOILER ALERT: This isn't actually Swedish at all. Although Swedes do love chilibearnaisesås – and so do I.
Roughly 2 servings (1 serving per potato)
INGREDIENTS
2 sweet potatoes
2 cloves of garlic
2 tablespoons of olive oil
salt and pepper
mixed herbs
pre-made chili bearnaise sauce (most supermarkets)
Preheat oven to 220 Celcius – line baking tray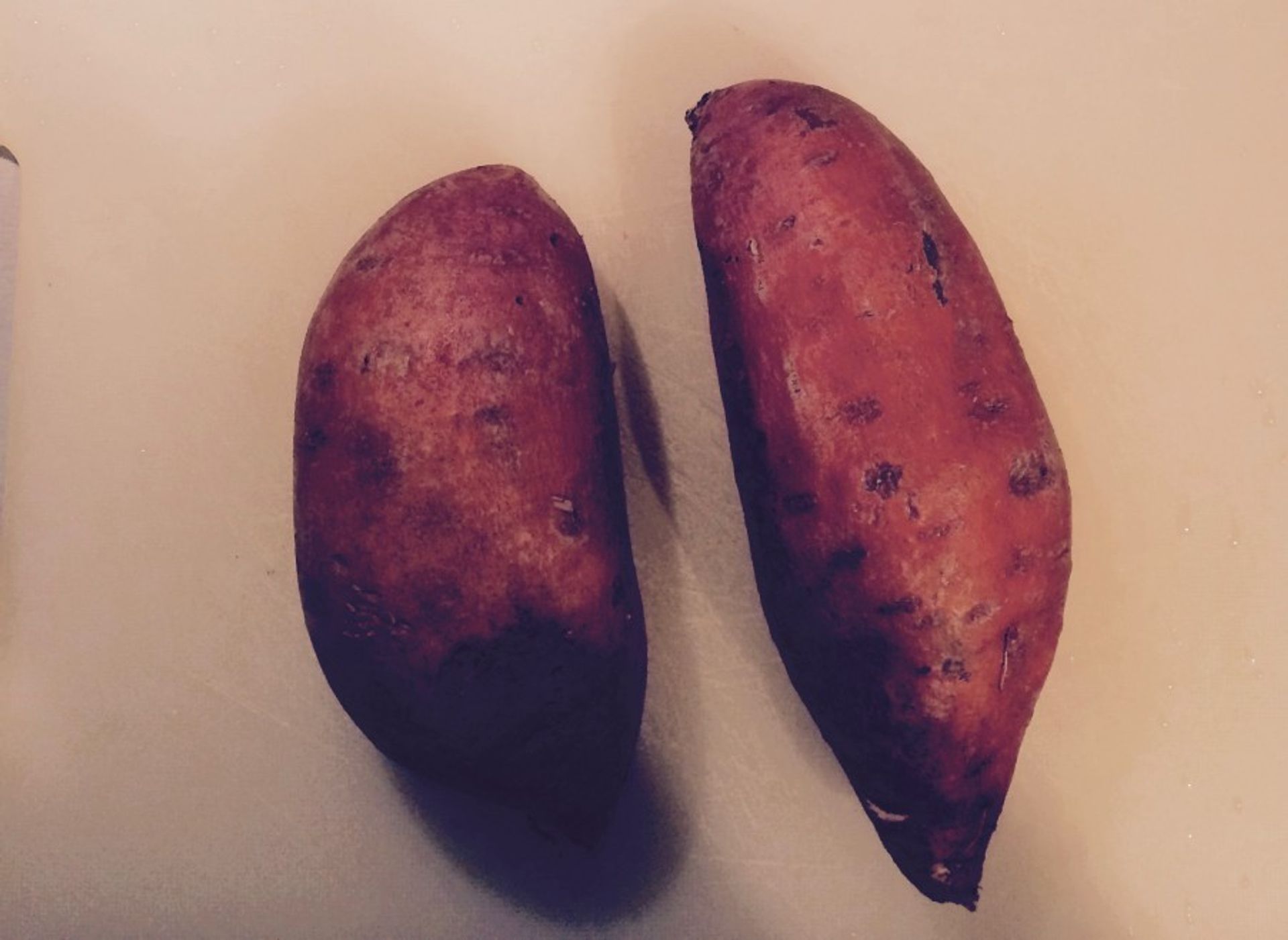 STEP 1
Peel sweet potatoes. Don't peel your fingers.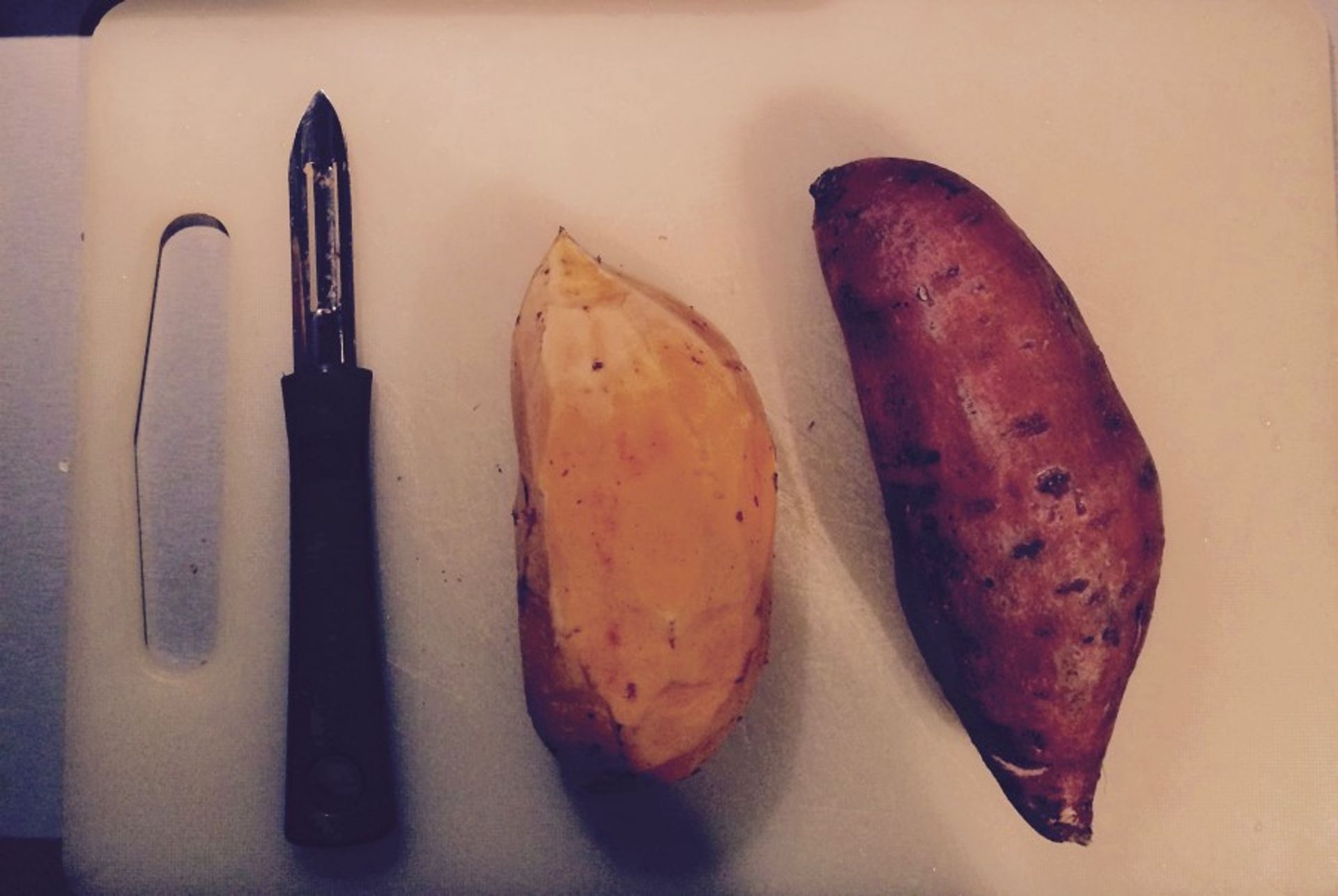 STEP 2
Slice lengthways. Don't slice your fingers.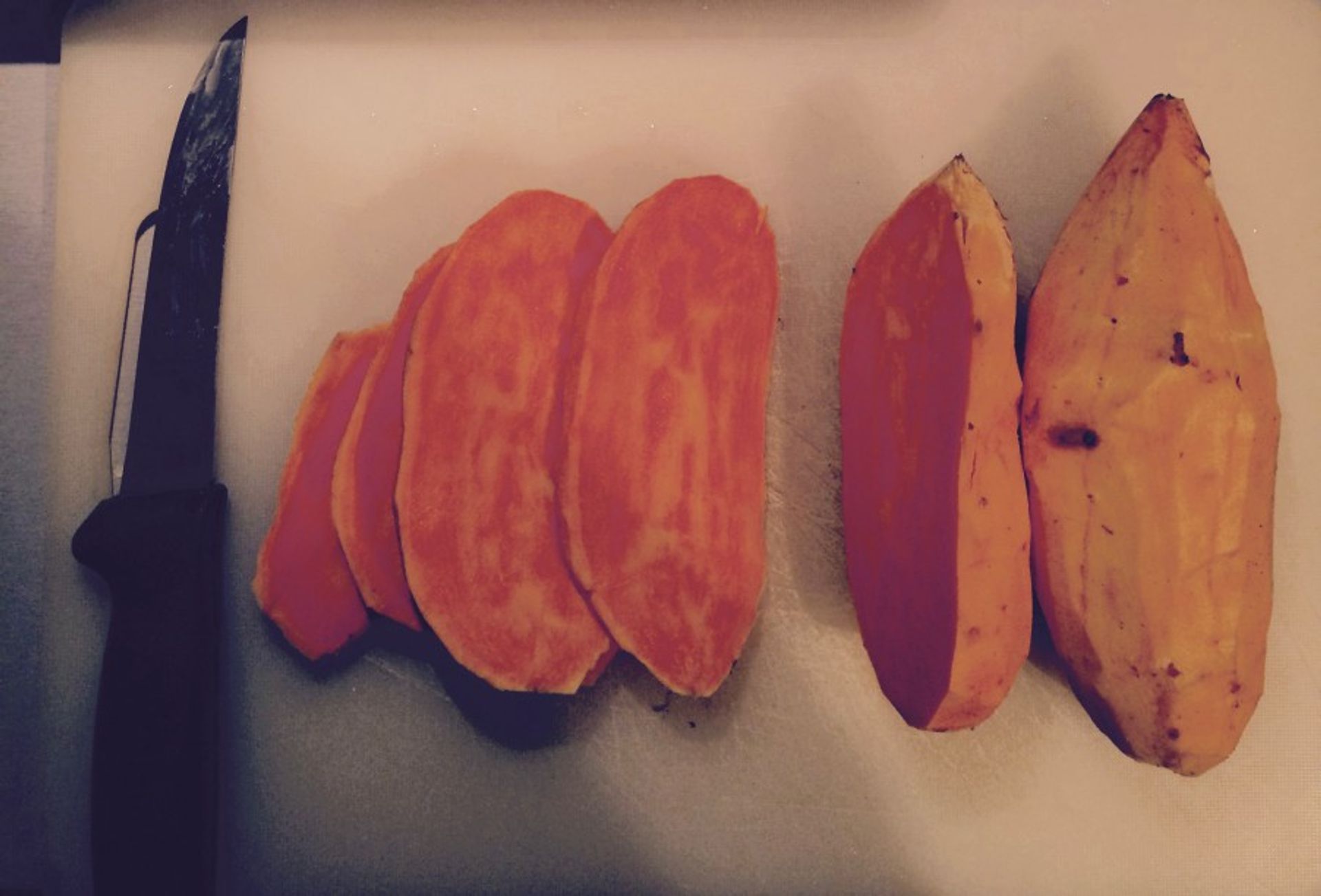 STEP 3
Slice into fries. Don't slice your fingers.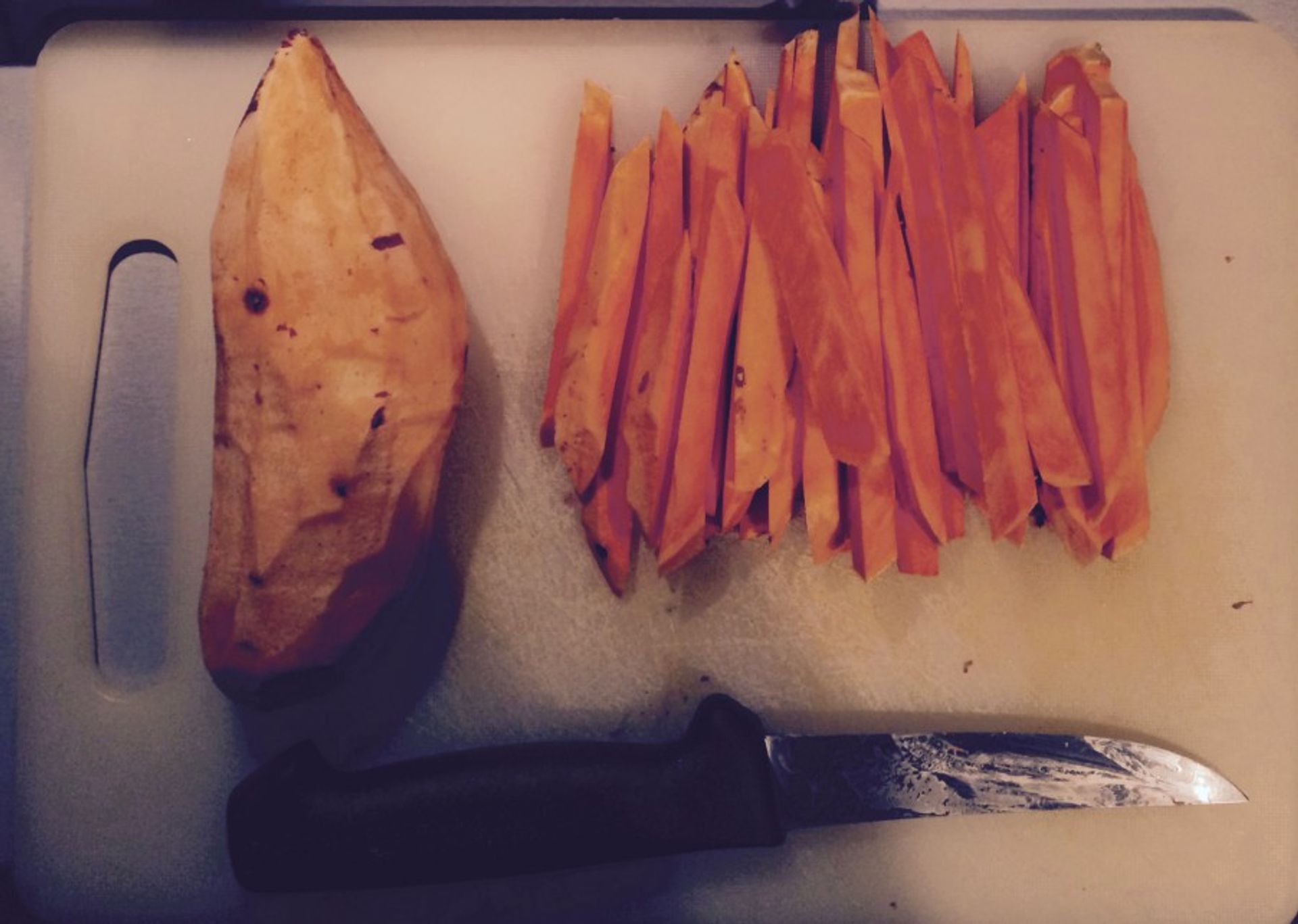 STEP 4
Cut garlic finely. Don't cut your fingers.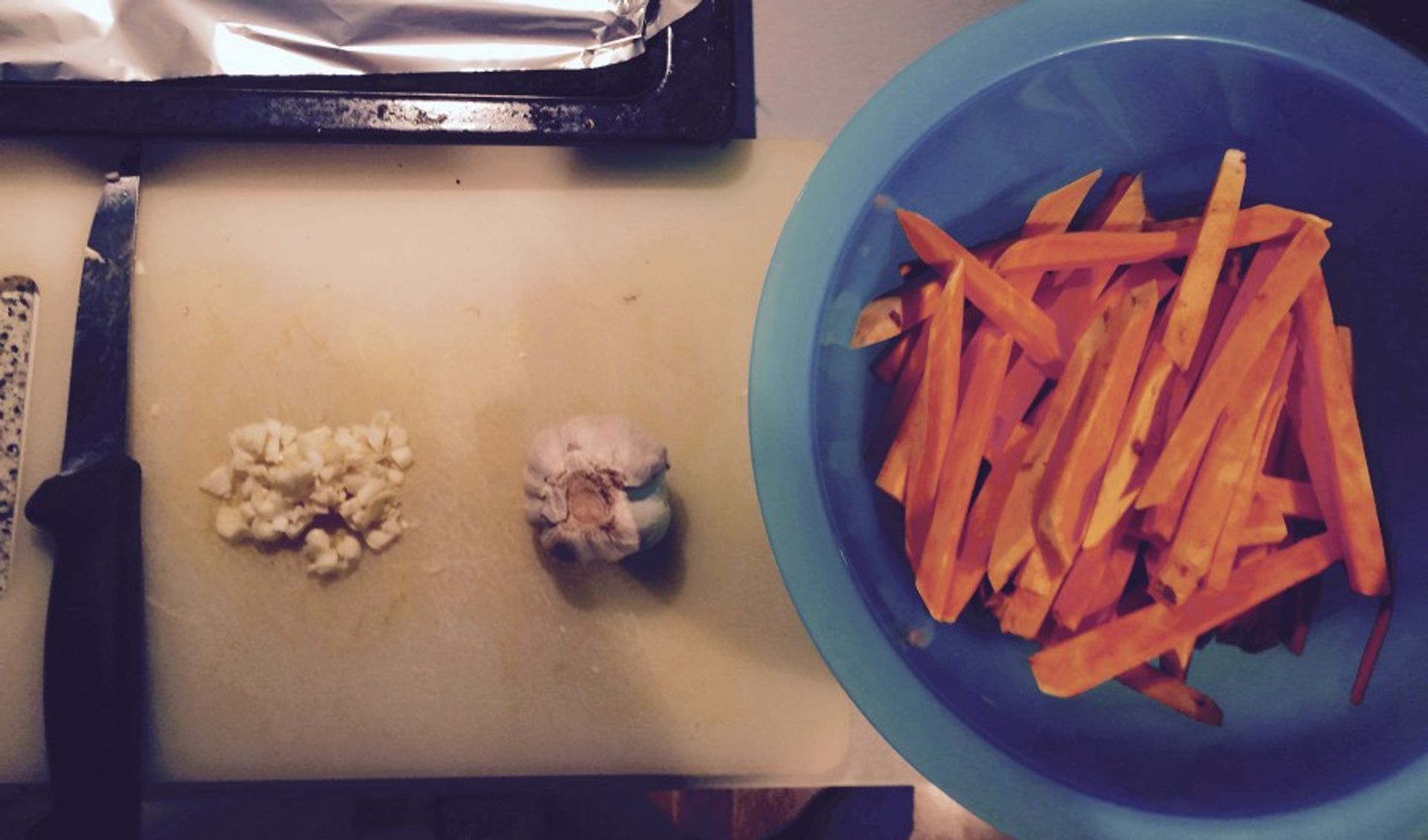 STEP 5
Mix fries, garlic, salt, pepper and herbs in mixing bowl. Drizzle with olive oil.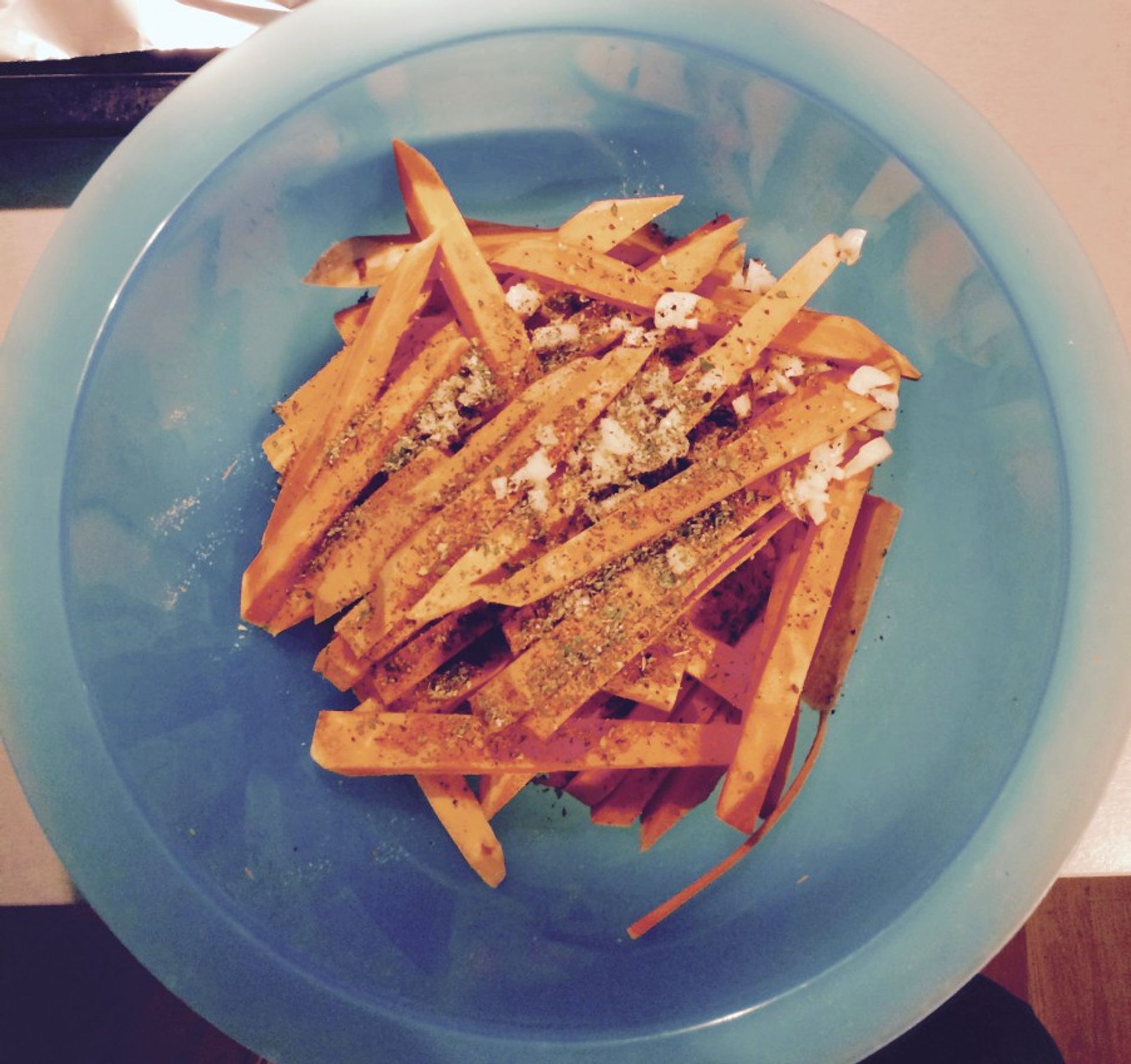 STEP 6
Place on baking tray evenly. Cook for 15 mins on middle oven shelf. Turn fries to ensure even crisp. Cook for further 15mins.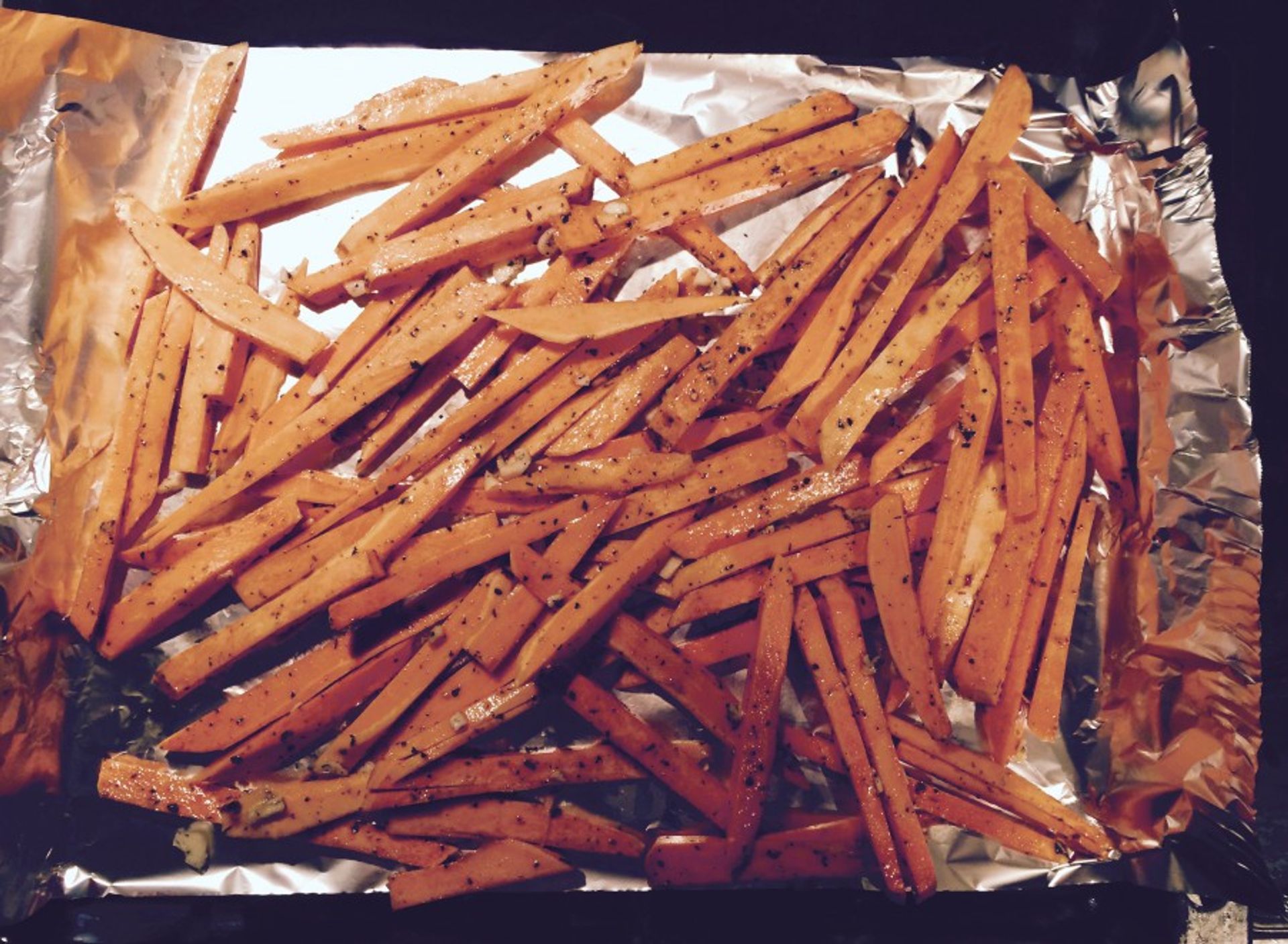 STEP 7
Serve with chili bearnaise sauce, friends, films and a beer (hair of the dog optional). Enjoy.