While my sister was here, we really wanted to go crazy with the tourism and do everything we could! So we decided to go to a Viking Restaurant that exists in Stockholm. And of course, I wanted to share this experience with you guys and tell everything about it! So here it is. Ps: I'm sorry about the blurred photos 🙁
The restaurant, named Aifur, is located in one of the most visited places in Stockholm: Gamla Stan! So after tking some cool pictures in the little cute streets they have there, we went to the restaurant, that some of my brazilian friends went and recomended for a different kind of meal.
So, since the first look I thought that it was going to be pretty cool when it comes to decoration. The front door is all cool and the font they use for everything, since the name of the restaurant until the menu, is very viking. You go down in a little alley and then you're there!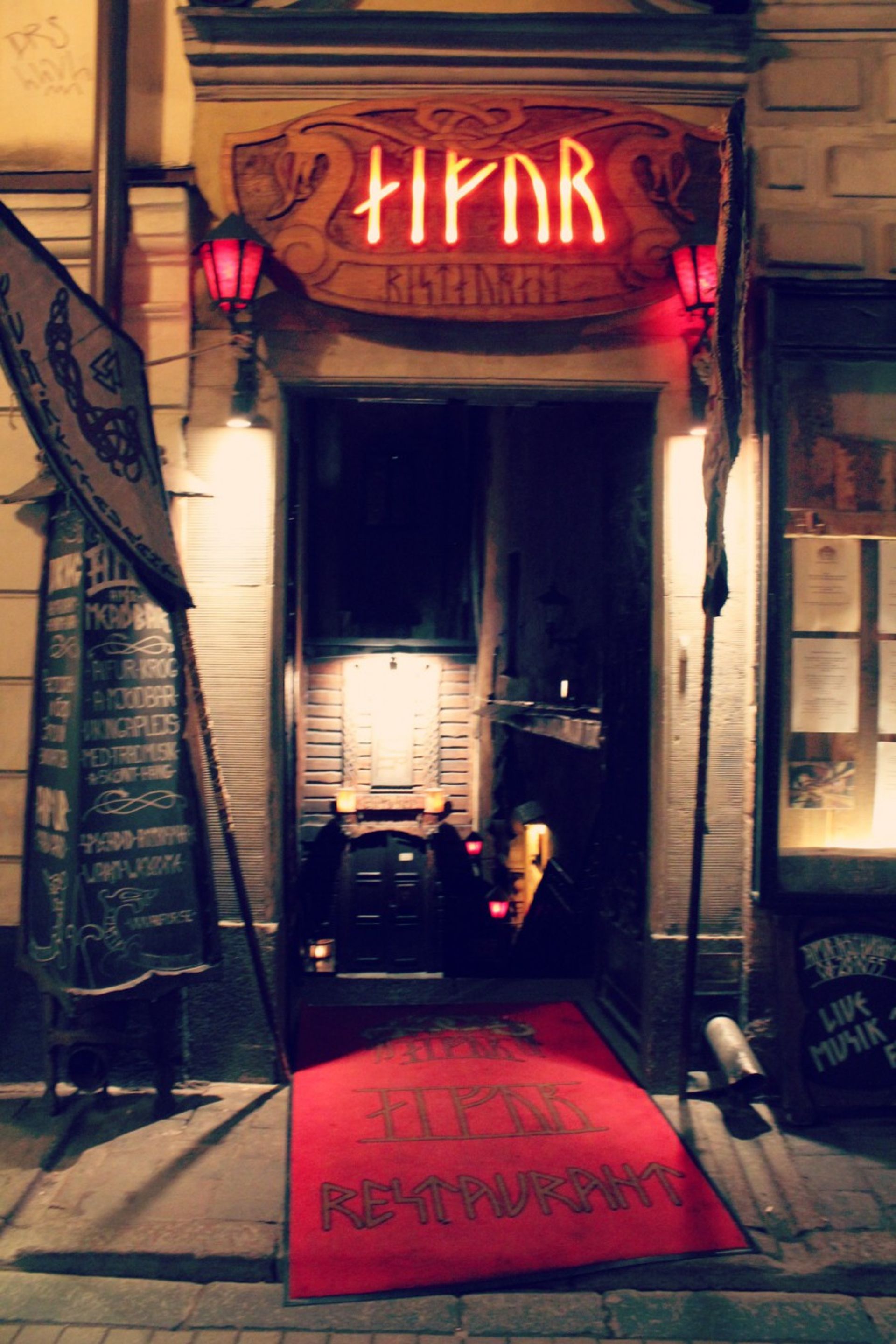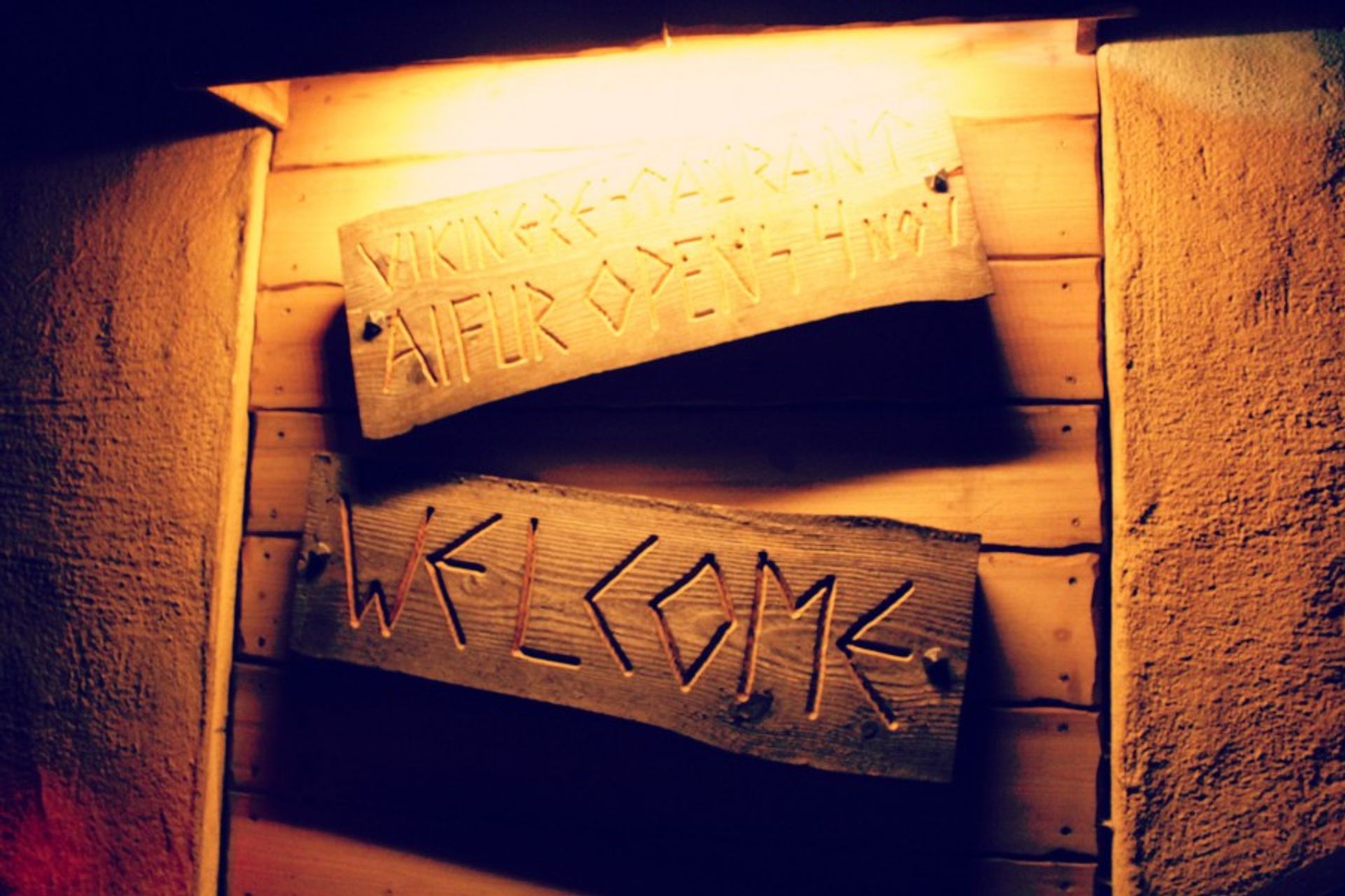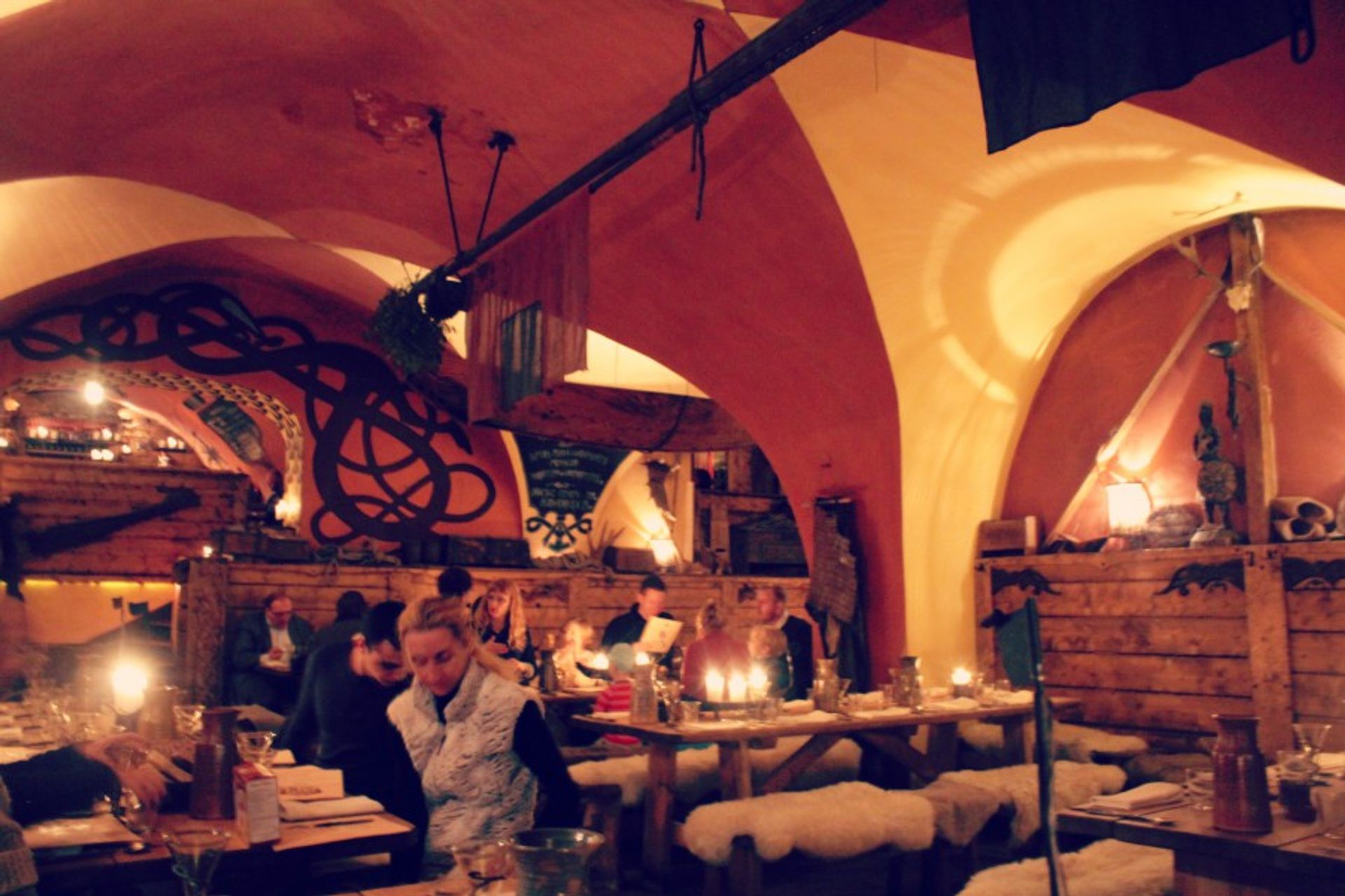 The decoration is AMAZING. For people like me, that like this kind of details, makes total difference. I felt like I was litterally in a movie scene or participating on the netflix series "Vikings". As soon as you go inside, there is one guy dressed as a viking and he asks you what's your name and where are you from, after you awnser, he shouts to the entire restaurant: "HELLO PEOPLE, LET'S SAY HI TO MARINA AND HER FRIENDS FROM BRAZIL" HAHAHAHAHHAHAHA Must say I felt special.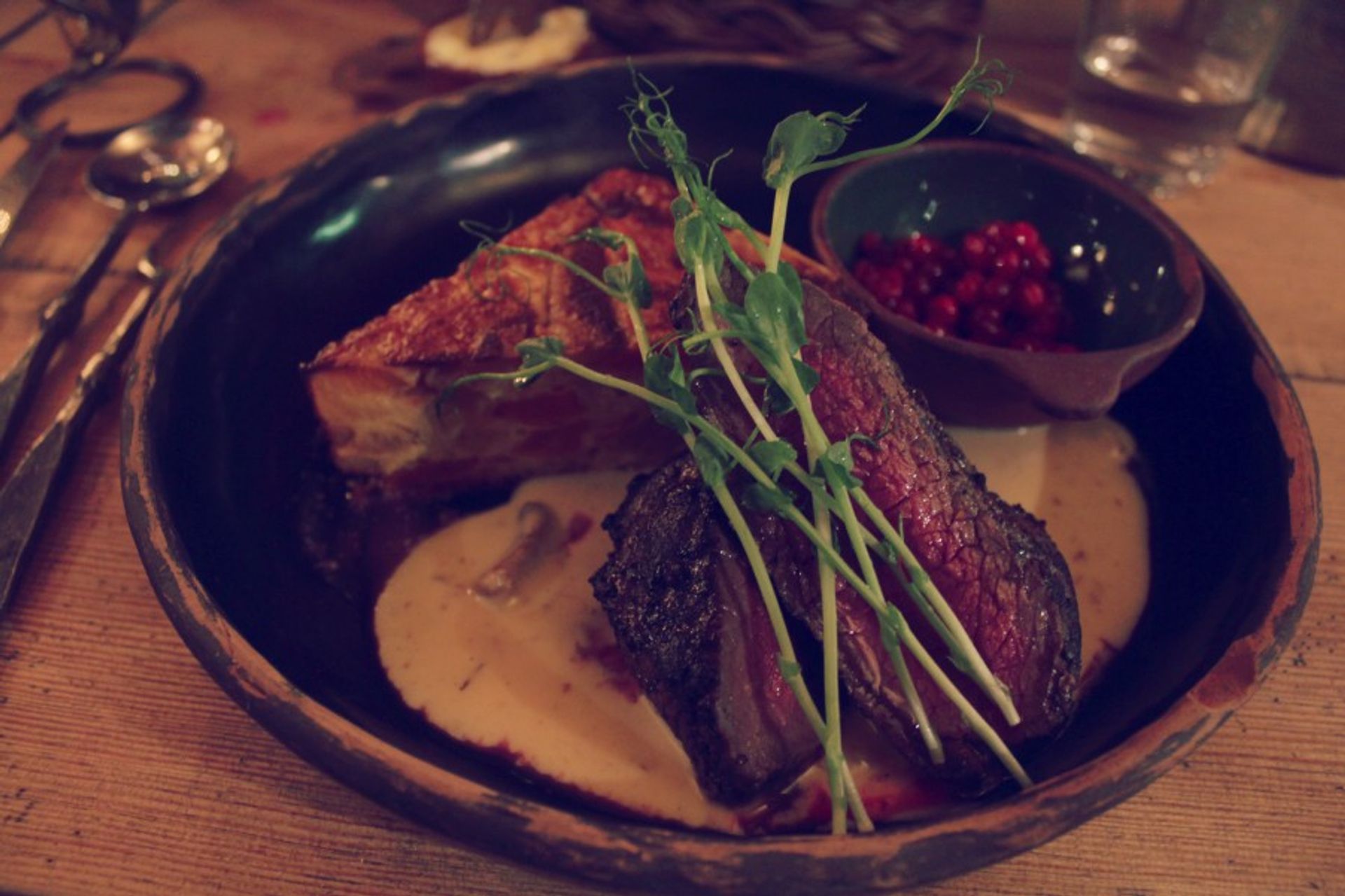 I must admit that it was a little bit expensive, so it is not that type of restaurant for you to go everyday and have lunch with your friends (unless you can hehe). But you can go to try the crazy meats that have here in Sweden or just ask for a vegetarian hehe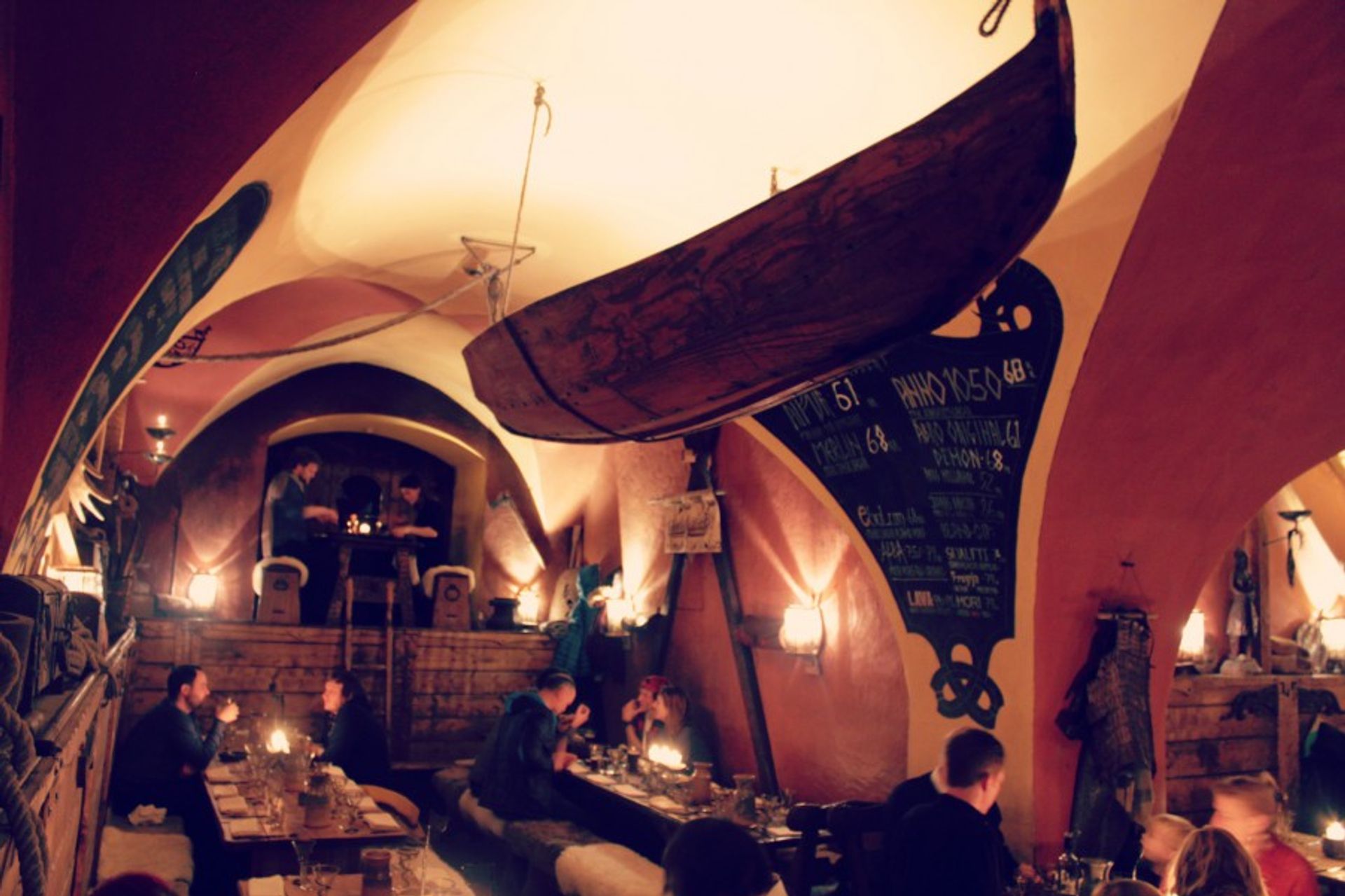 It was amazing to go there! I felt a little bit closer to the swedish history about the vikings and felt like one for a little while. Hope you guys enjoyed the post! 😀