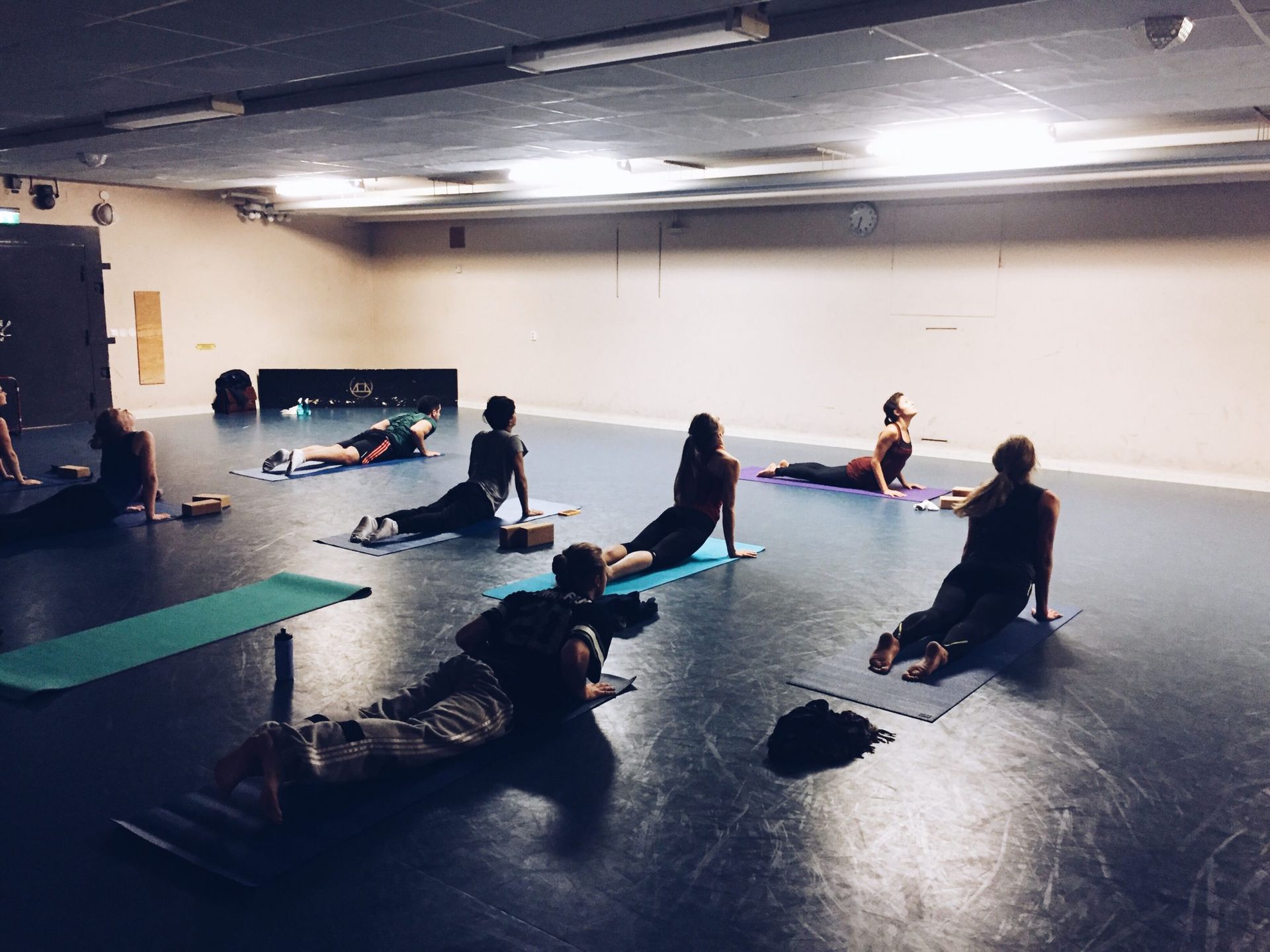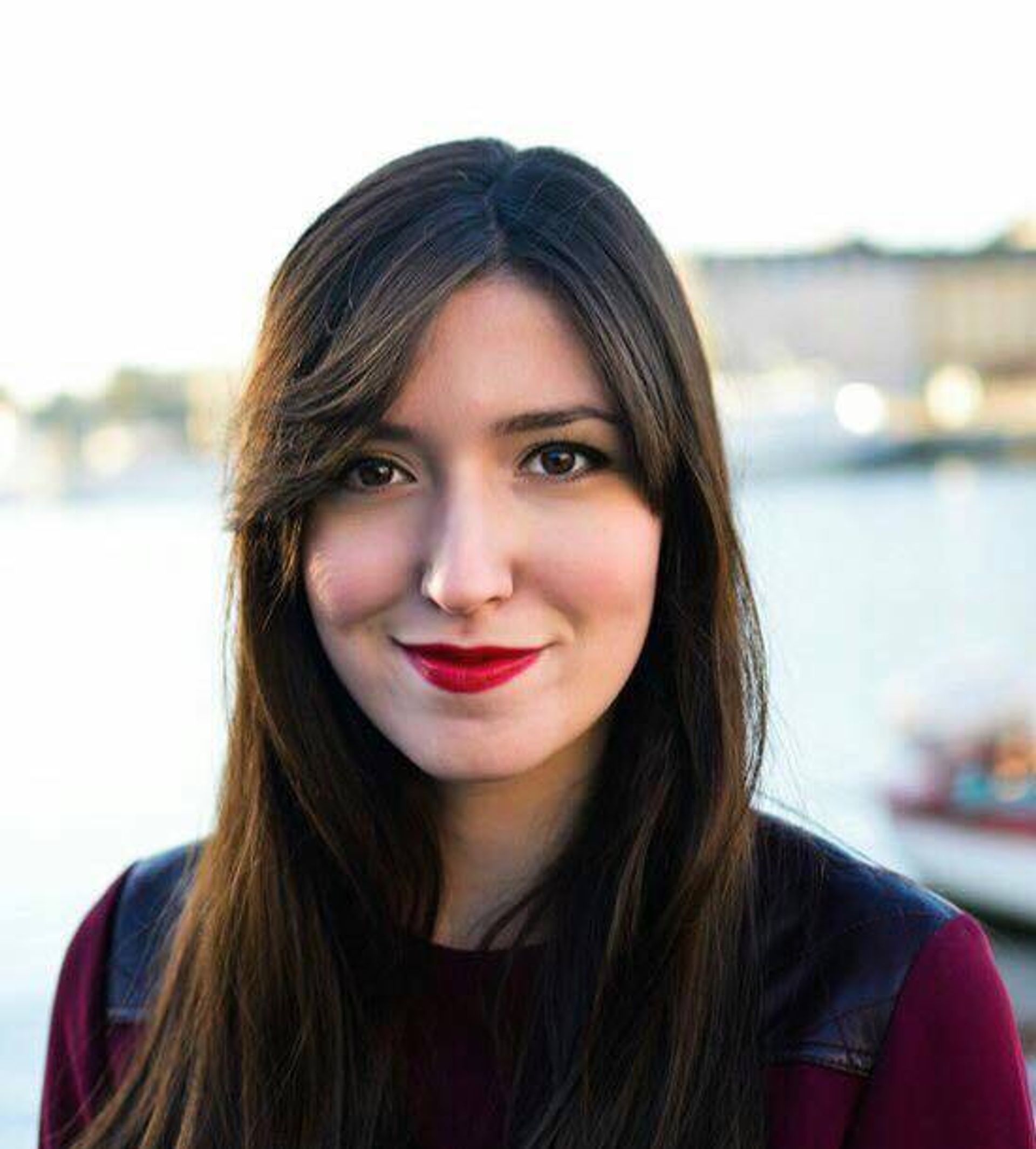 Written by Dena
23 Dec 2015
Remember how exercising is very important for surviving the winter darkness? If you are planning to move to the southern part of Sweden, or if you're already here but haven't figured out where you can do your workouts, read on.
I have collected a couple of places that could be of interest for just about anyone who wants to have awesome workouts. I don't go to all of these, but I know of them because I have at least been considering joining them. It's also good to note that many nations have their own sports teams/activities that you can join through nation membership.
And here goes my list:
1. Gerdahallen (Lund)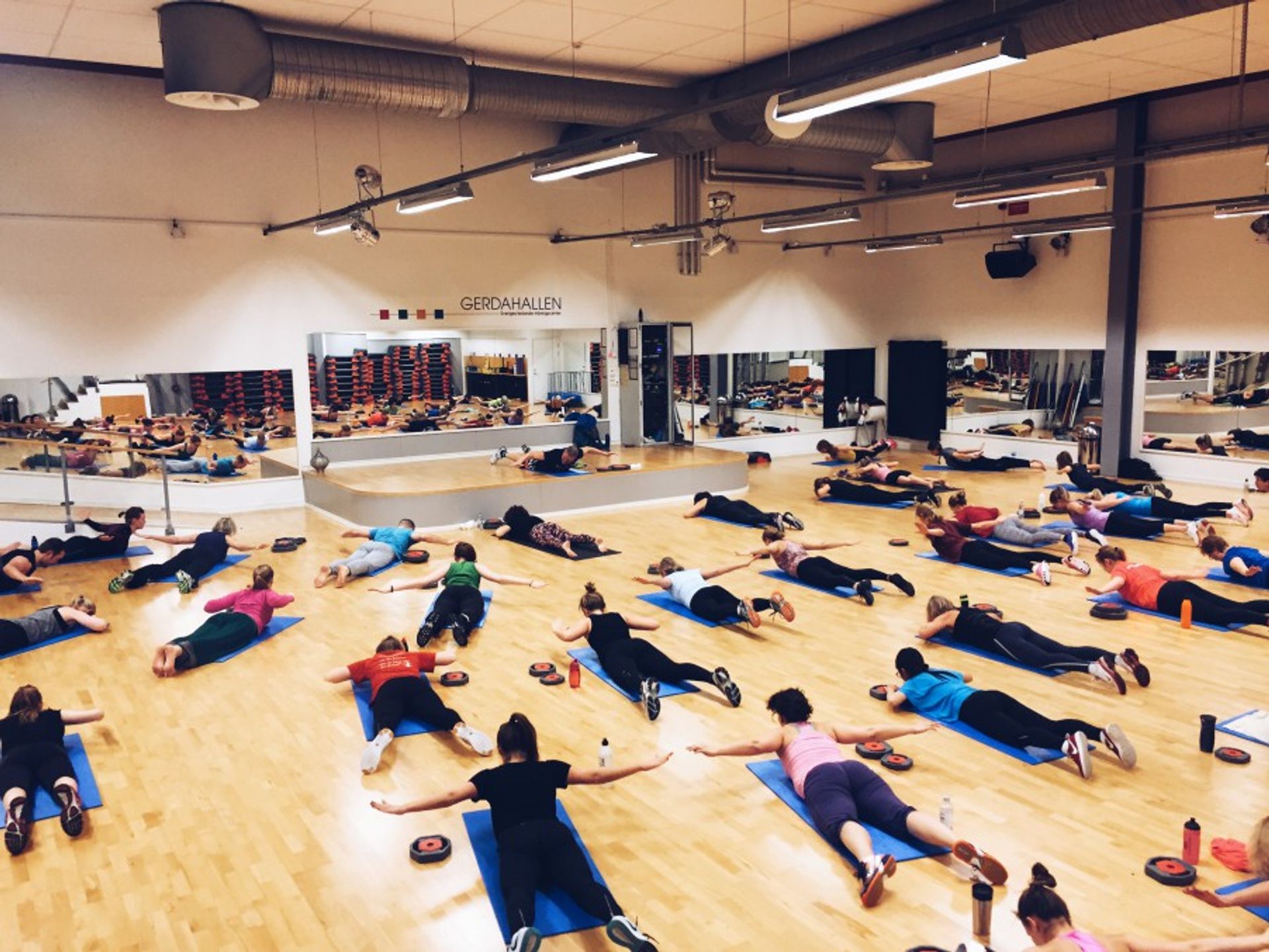 Gerdahallen is the gym I go to, almost religiously. Gerdahallen is one of the largest gyms/sports centers in Northern Europe and it is partially owned by Lund University. This connection to the University is important because as a student, or staff, at Lund University you get discounted membership fees. It is much more affordable than many other gyms I have come across in Lund. Gerdahallen has a wide range of different trainings among which some vary in the level of physical preparedness, so you can find something that suits you at all times. If you prefer group classes, the only issue you might have is that they're taught in Swedish. This can be problematic for a newcomer, however, if you think of it as an excellent chance to pick up all the words and phrases related to body parts and exercise, it's fun! 🙂
2. BeYOGA (Lund & Malmö)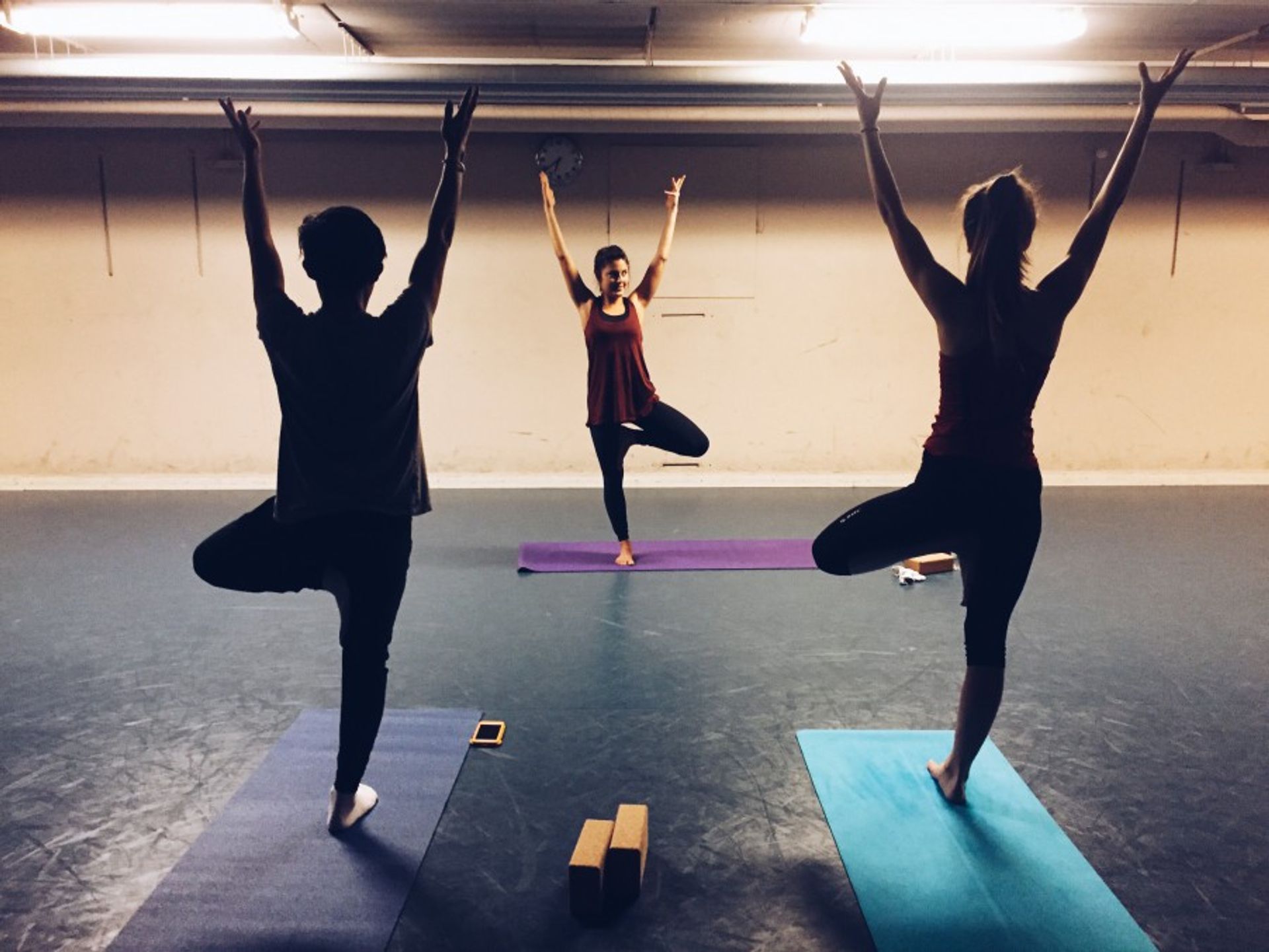 I have always appreciated yoga and gladly practice it as much as I can. However, I can be quite picky with yoga classes. As such, after having tried out yoga with BeYOGA, I sort of swore off every other yoga class in my vicinity. What I like about BeYOGA is a very personal approach that the yoga teacher, Bethany, has with every one of her yogis. What I mean by this is the very kind way Bethany talks with her yogis before and after class, advises on whatever you might ask and is in her expertise and makes you feel very welcome and appreciated. This is why her classes are very small (up to 12-15 people), so she can give attention to everyone individually.Bethany comes from Florida, USA, and her classes are taught in English. That's quite awesome, especially for days when you don't feel like deciphering what the teacher might be saying at a time when you want to get your yoga stretch on without the stress of a language barrier.
3. Högevallsbadet (Lund)
If you like swimming, there is something for you too. Högevallsbadet is a big pool complex very close to Lund's central station. They are quite popular, with around 9000 visits per week! Their opening hours are usually 9-18h.
4. Lund University's Rowing Club (Lund/Malmö)
As Lund doesn't have water, the University's Rowing Club is located in Malmö. The club was founded in 1992 and is relatively small, since rowing is not so popular in Sweden. The official university competitions between rowing clubs started only this year in September and LURC managed to win 1 gold, 1 bronze and 4 silvers within the race, making it the only university to win a race in every competition. Heja LURC! And of course, in case you wondered, the famous Lund-Uppsala rivalry thrives in the field of rowing as well. 🙂 This also means that there is a race, hosted in either of the two university cities each year. The indoor trainings are held at their boat house in Malmö, since one cannot really row outdoors during winter months and they have new ergs which you can't find in any other gym in Lund/Malmö for the moment.  I have been considering joining the club recently, and found the club's administration to be very responsive and informative!
5. Field Hockey (Lund)
The Nayan Field Hockey club in Lund is known for its open doors policy: they accept international students at all levels of field hockey knowledge. You just have to contact the club and check when they have their kick-off and try out field hockey yourself. 🙂
6. Football (Lund)
Ok, warning: I am really not a football expert so my information in this part of the list will be scarce. 🙂 There are three teams in Lund: Lunds BOIS, Lund SK and Lund BK and you can start playing for a team upon becoming a member. If you are not an aspiring football player but want to play just for fun, you can also join an amateur league. Read more on that on point 8.
7. Fencing (Lund)
I've wanted to learn fencing for years now, and when I found out there was a place to do that in Lund I was so happy! Fencing is taught at LUGI Fäktning, a club founded in 1912. I have always found fencing fascinating, so I contacted the club, and while I received answers to all my questions in very little time, I was also informed that the waiting list, at least for beginners, was a year long and that crushed my dream of starting fencing this year… So if you want to fence in Lund, plan ahead!
8. Amateur leagues (Lund and all of Sweden)
If you're not into playing sports on a more competitive and professional level, but want to have fun with your friends or make new friends through sports, you can check out Korpen. Korpen is an association existing all over Sweden, and they have a huge palette of sports you can play if you join them. The variety of sports depends on the city you live in, and there is everything, from football, innebandy (floorball) to handball, basketball and many others.  You can choose to join an existing team, or you can assemble your own team and play in the amateur league.
9. Hiking (Skåne)
Skåne is pretty flat overall, but they do have some interesting and not so demanding hiking trails. You can go visit national parks like Stenshuvud (I was there last year) or Söderåsen National Park that has a 7km hiking trail and the highest point in Skåne, a mere 212m above sea level (yes, I know it's not much, but it is a nice place to visit. I was there last year on a hike with Lund University, as part of Orientation). Naturally, if you live further up north in Sweden, I am sure the possibilities of hiking are even bigger.
10. Climbing/Bouldering (Lund)
Raghu already covered this topic when it comes to Stockholm and you can read it here. When it comes to the tropical part of Sweden that is Skåne, there is a Climbing club – Skånes Klätterklubb with its office in Lund. They have lots of interesting activities. If you don't want to join a club but want to try bouldering anyway, there is a bouldering rock in Lund's Stadsparken, and it was installed some time during last year, so you can go try it out there.
I hope you found it useful, whether you already live in Lund or are planning to move to Lund some time soon! 🙂