I repaired my bicycle yesterday, so came out and did interview this morning.
When I woke up and opened window, I noticed the ground was wet outside and the cloud in the sky seemed thicker than a woolen hat.  I was just walking through a huge area of palm trees in warm south Asia in the dream minutes ago. I felt like the same in summer,  wanted to clean the sky in North Europe by a broom. If  more light irradiated through the clouds, the local people here might not be so cold as they got enough sunshine.
It was not raining, while it's super moist in the air. I started the journey to horse field in warm jacket.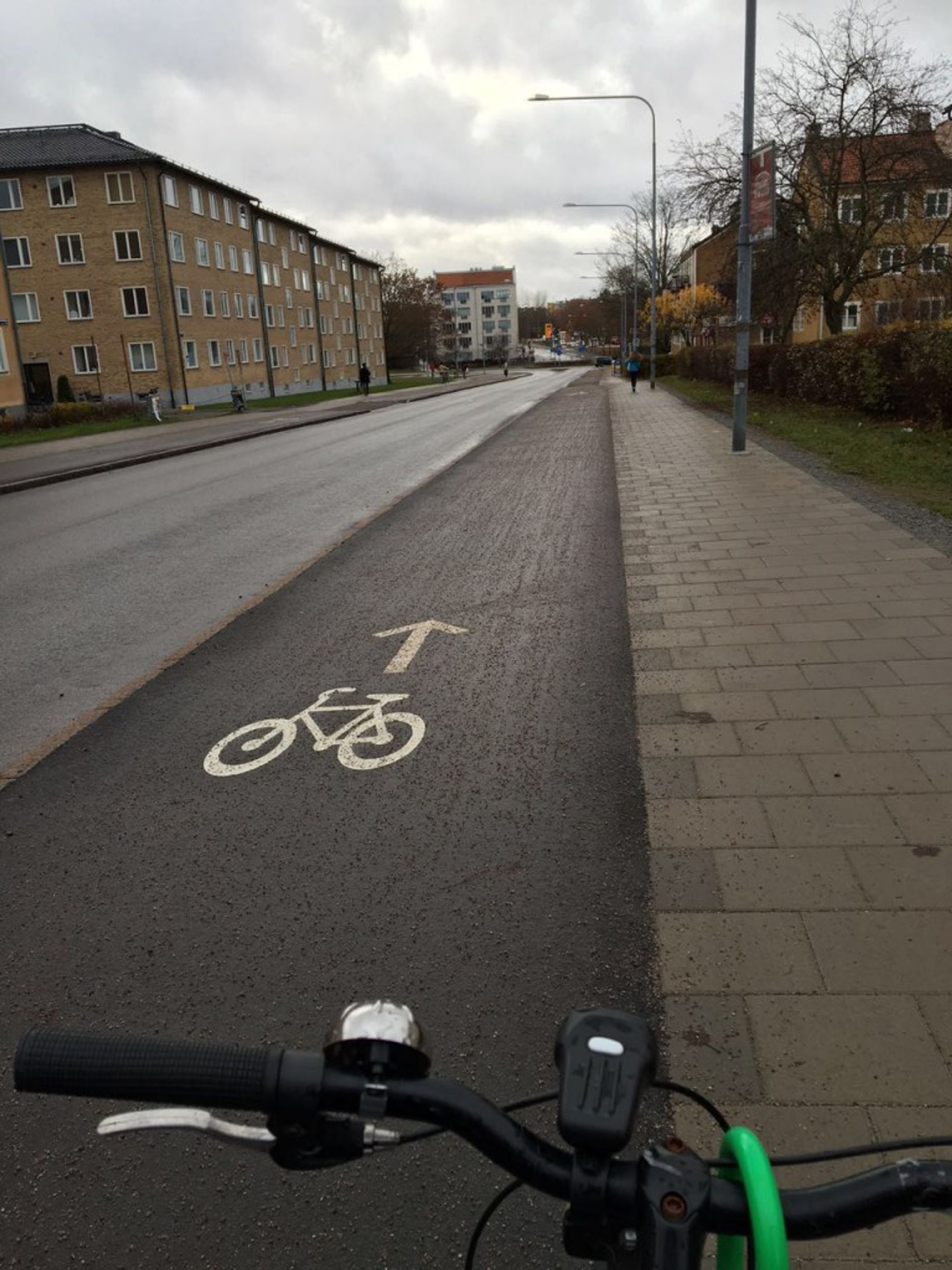 It was not so far away, around 15 min to ride there. There were fields and red houses on both sides of my road. I came here in summer, downy and golden awns of wheat looked so nice in the sunshine. Now it's winter, the fields has been tidied up, black soil was outside. Three cute dogs ran after flying disk, someone was walking them here,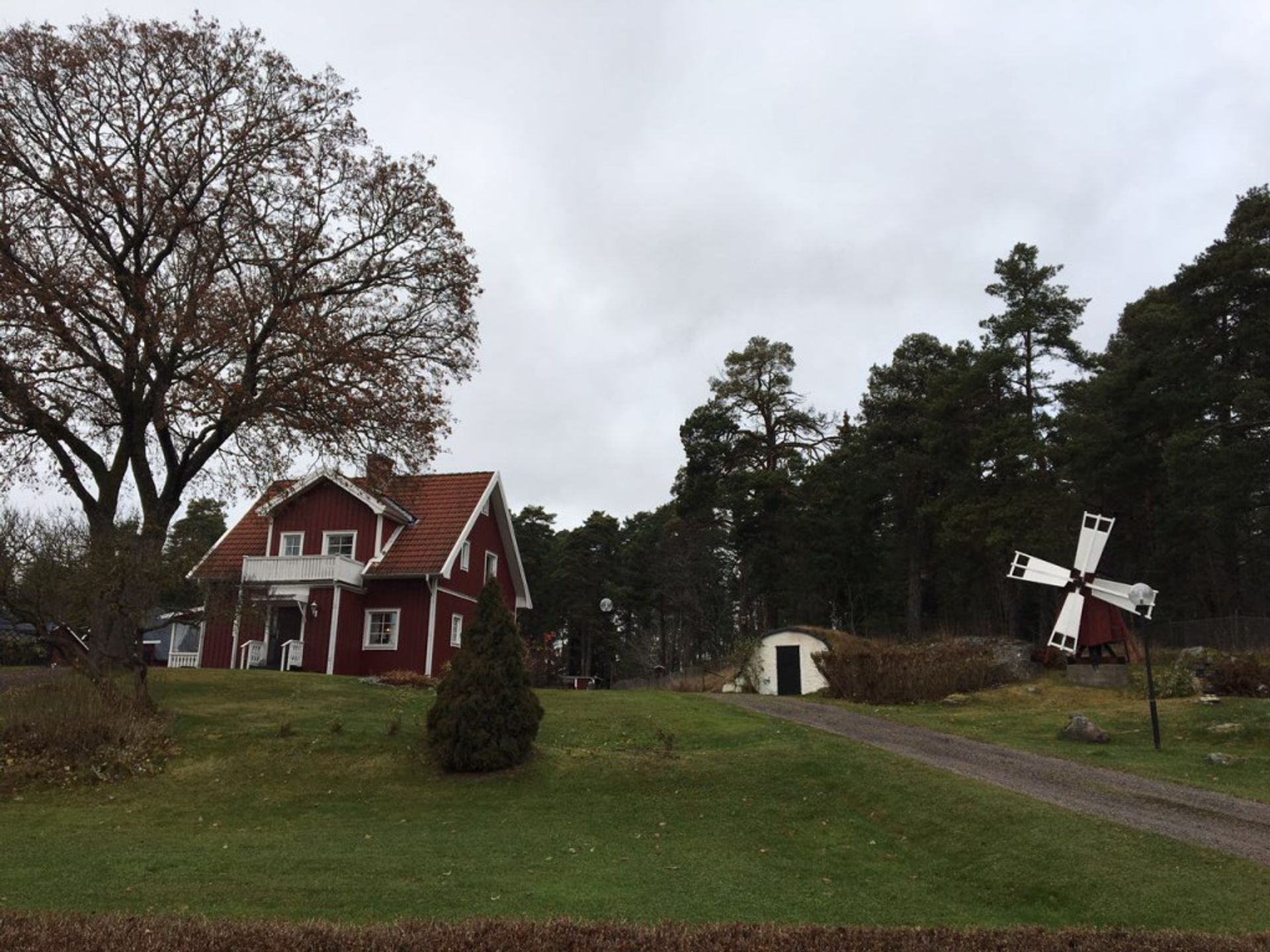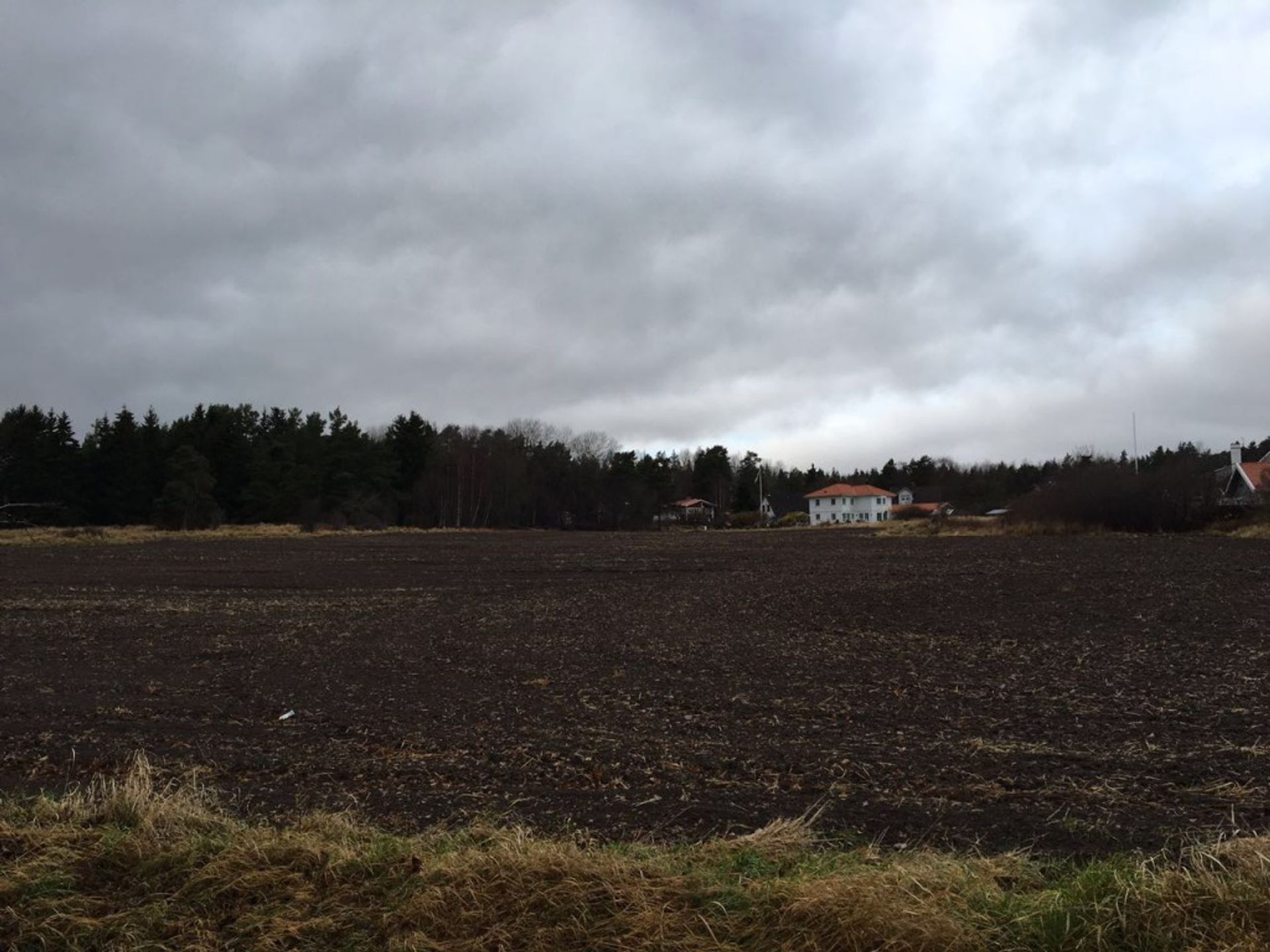 There were many naked trees with fruits but no leaves on the roadside. Small apples and red rose hips was hanging and moving in the wind with dewdrops.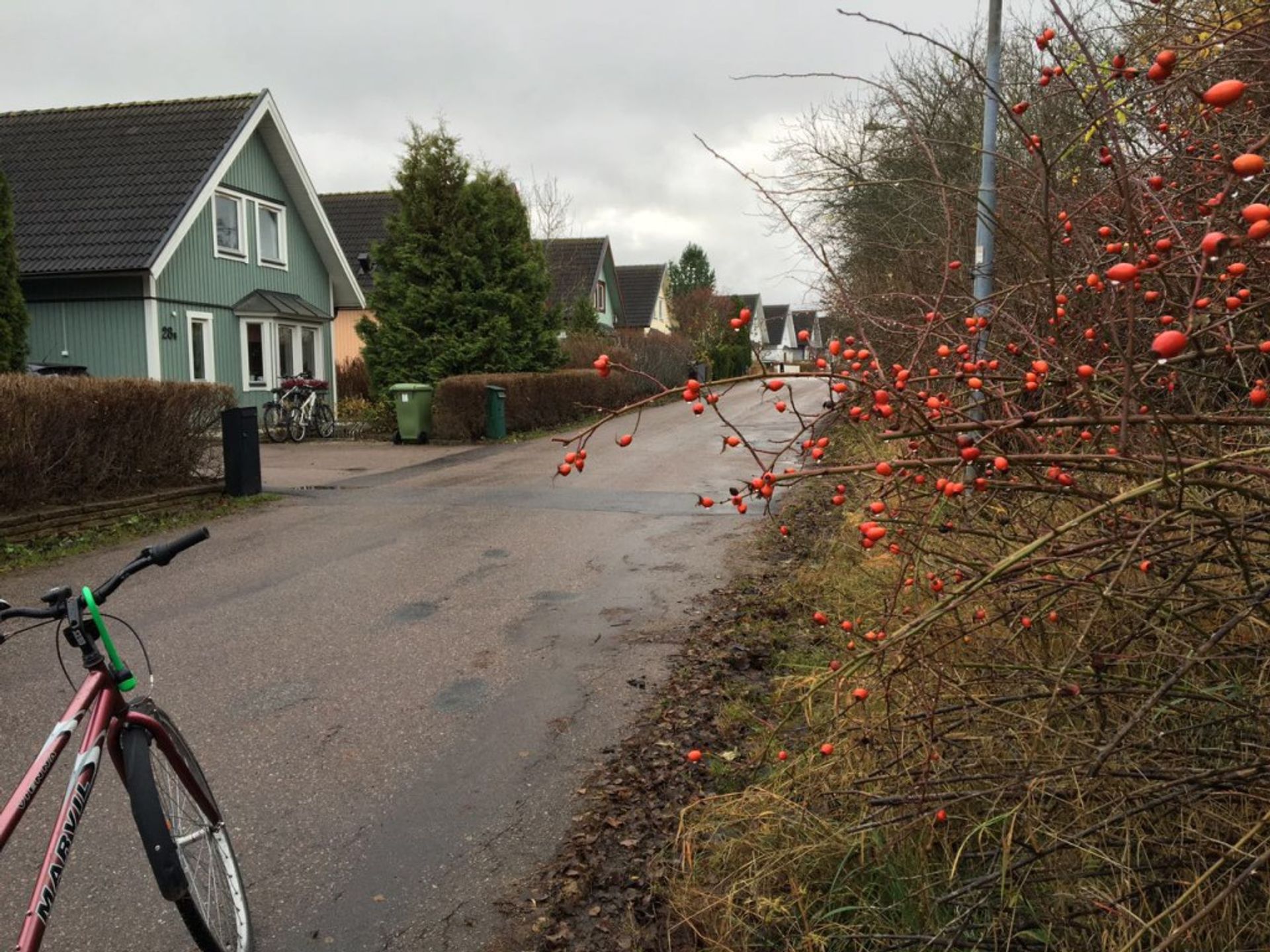 I picked one nearest to my hand.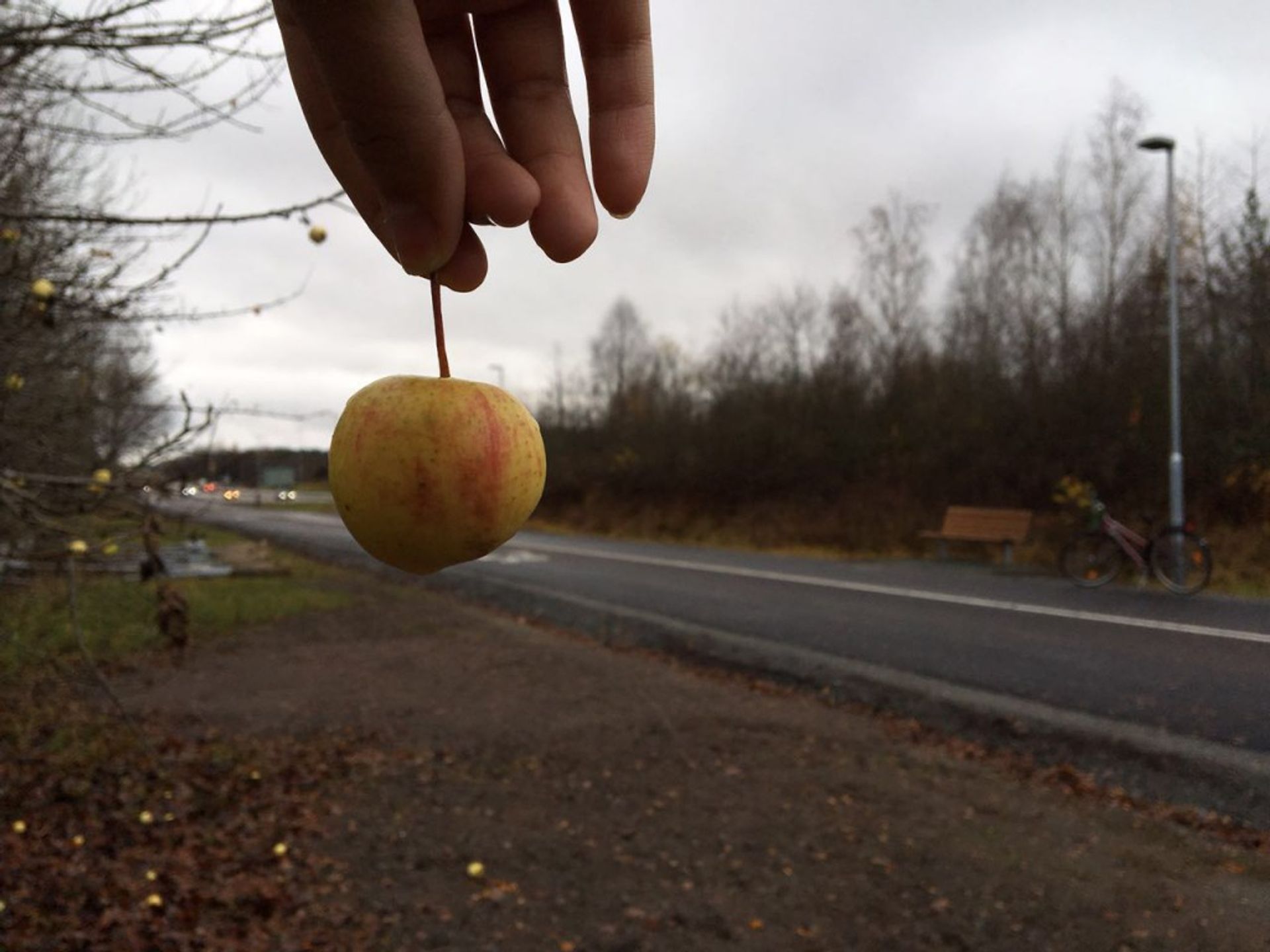 Horse field of Uppsala University, anyone can have courses no matter whether he / she is student here. You can sign up at the beginning of every semester. If it's too late,  you have to wait in a queue for the next semester. It's a pity that all courses are taught in Swedish, although there are many foreign students here.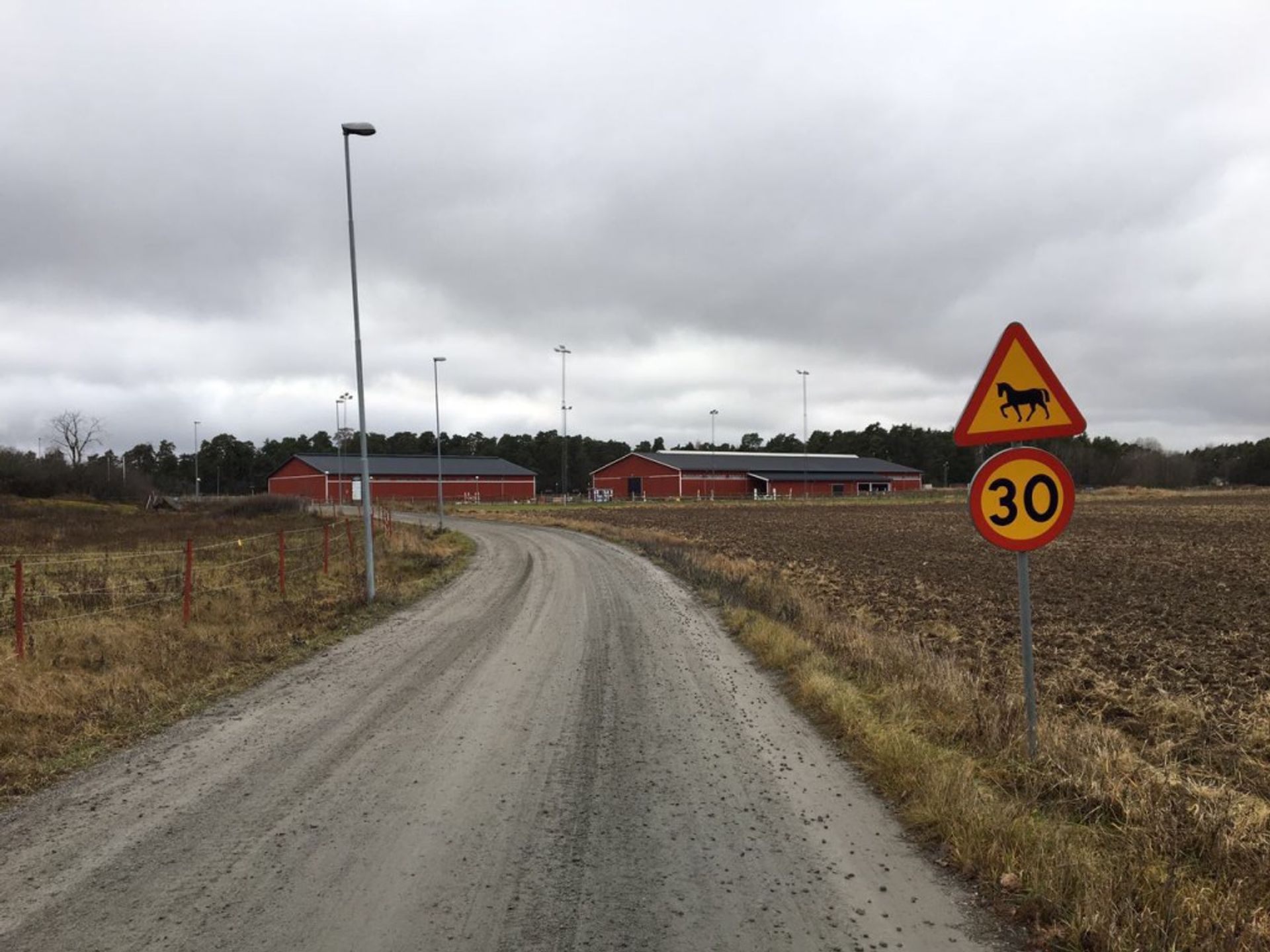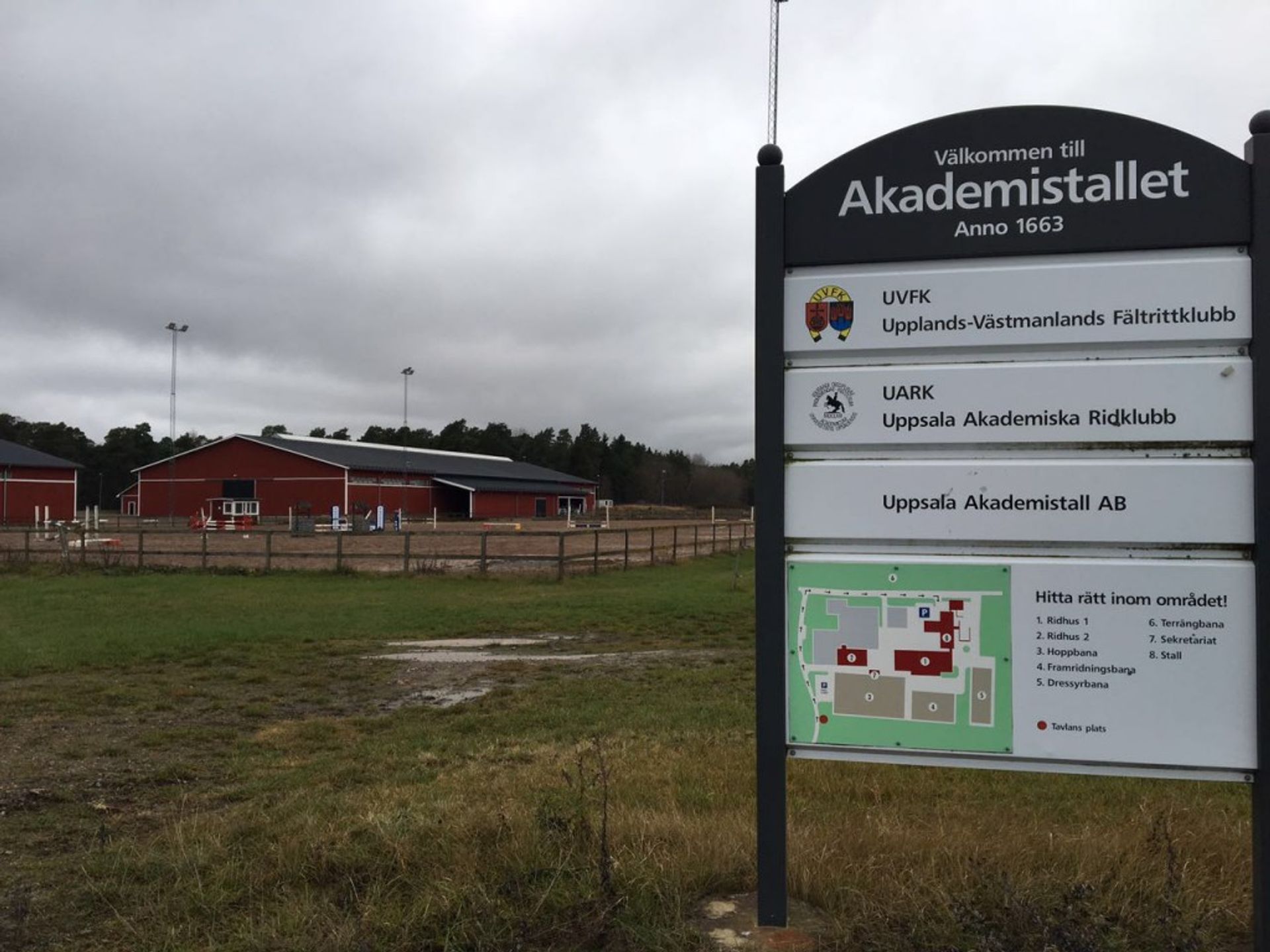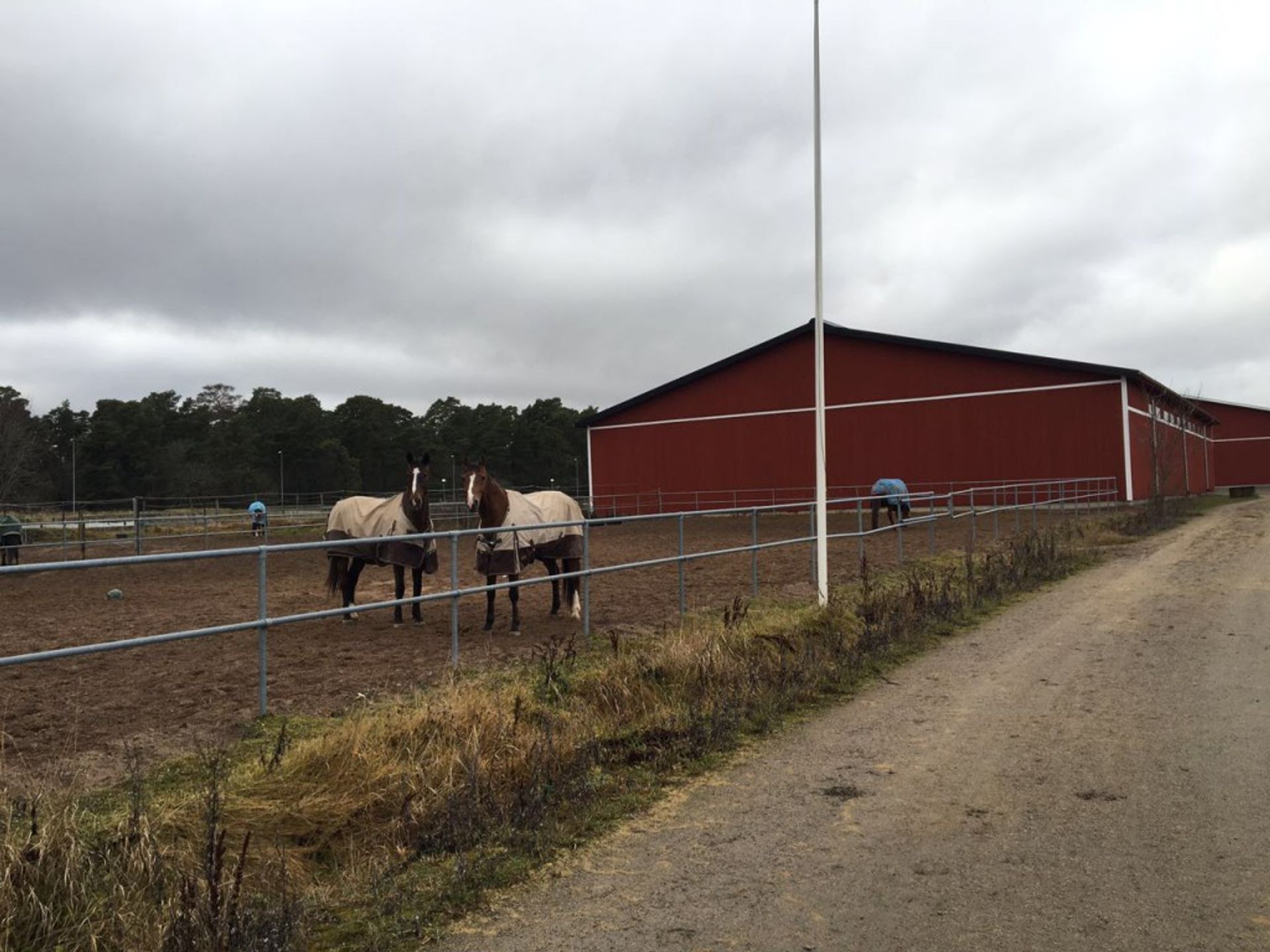 I threw out that apple, they gathered around me immediately.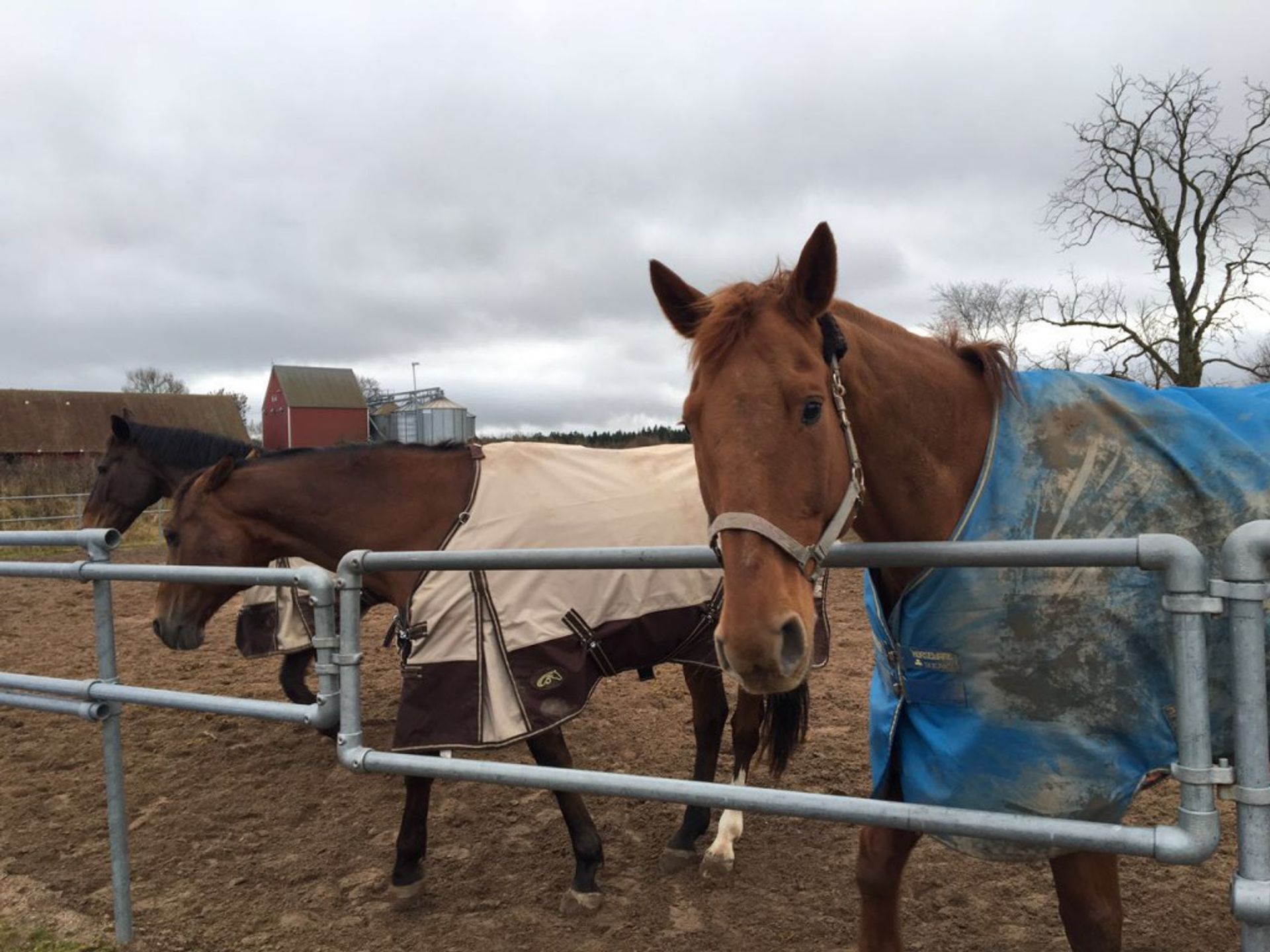 I was outside of office. It's warm but quiet, I didn't see anyone here in the first ten minutes.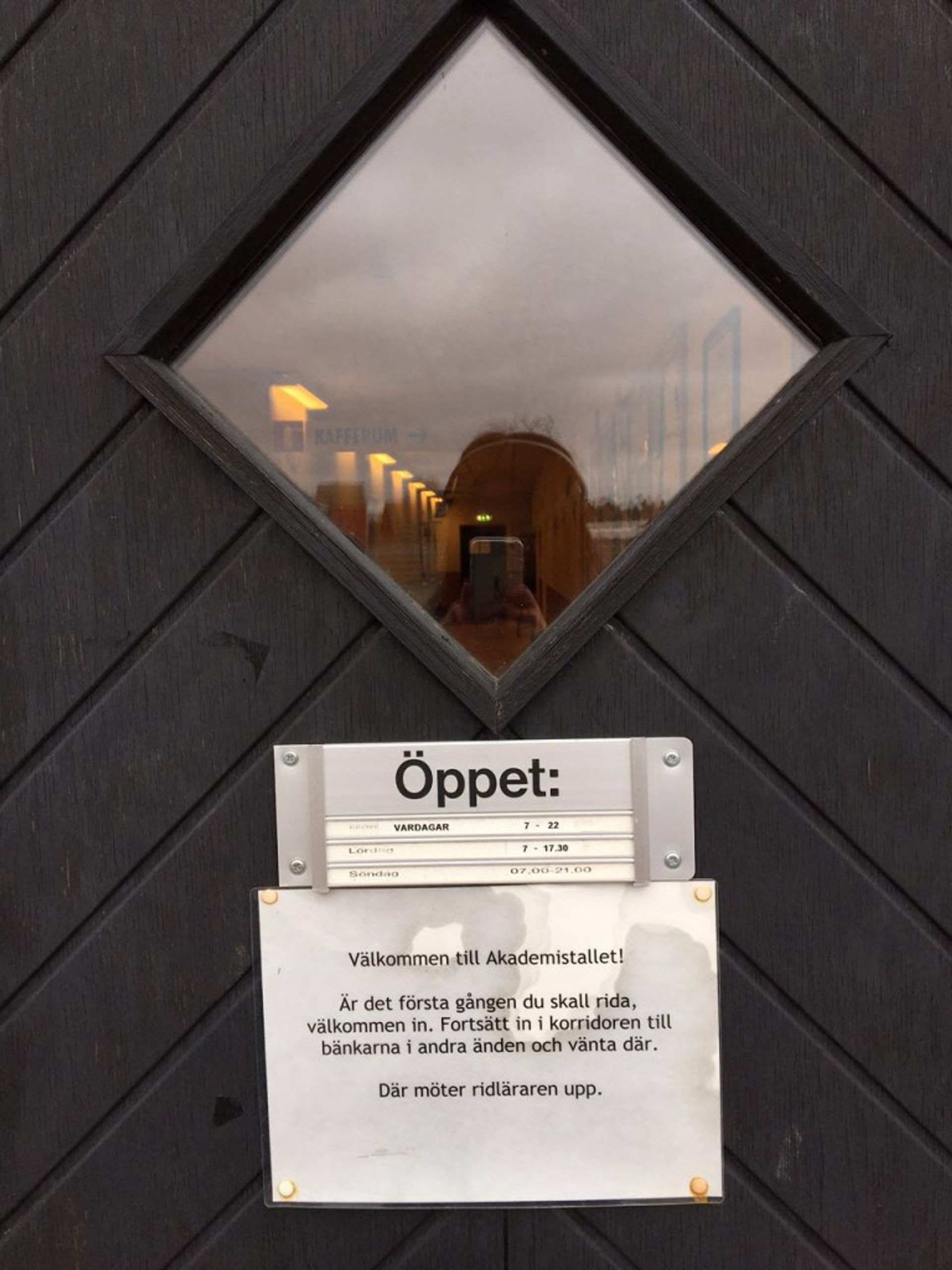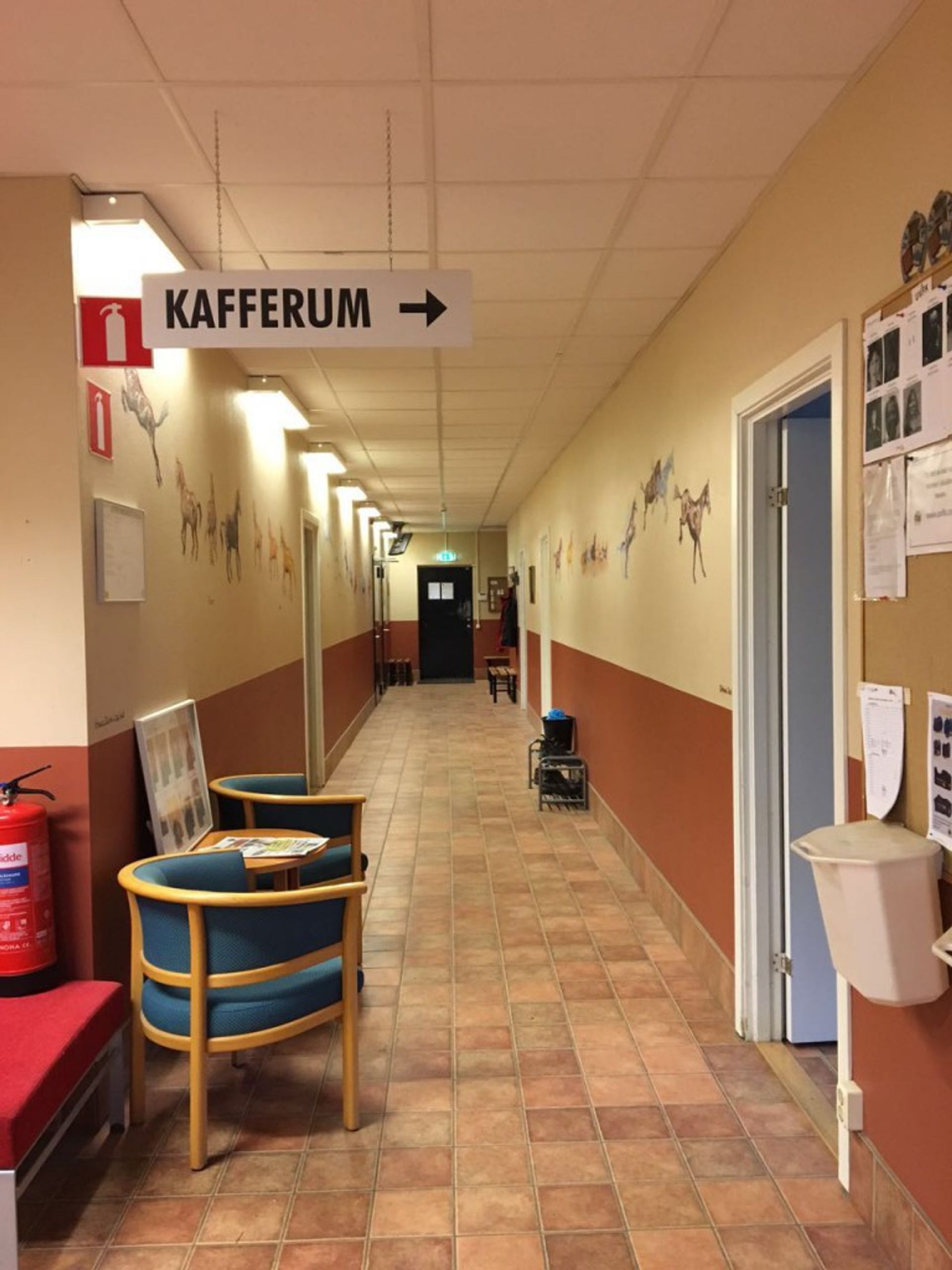 Introduction of riding scholarships. You will be judged by both study and riding experiences, only the ones who get good GPA and have had professional riding training can award the scholarship. There will be ten lucky students every semester. The scholarship is free riding courses for the whole semester.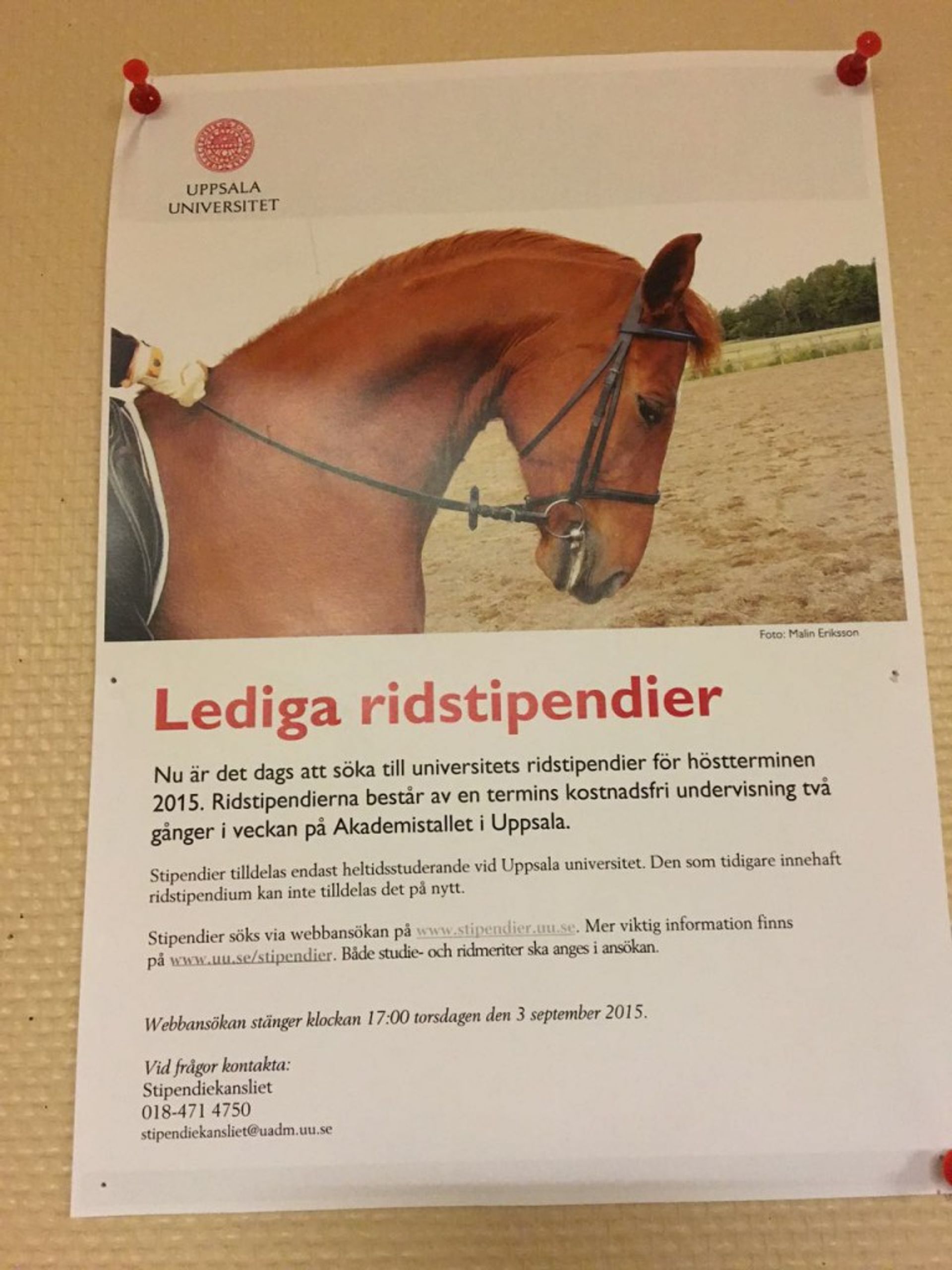 The fee of autumn semester 2015 is below. For 20 times with ten people it's 4000 SEK, every course lasts for one hour. The less people in a course, the higher fee will cost. Language won't be changed because of foreigners, but most of the coach can speak English well.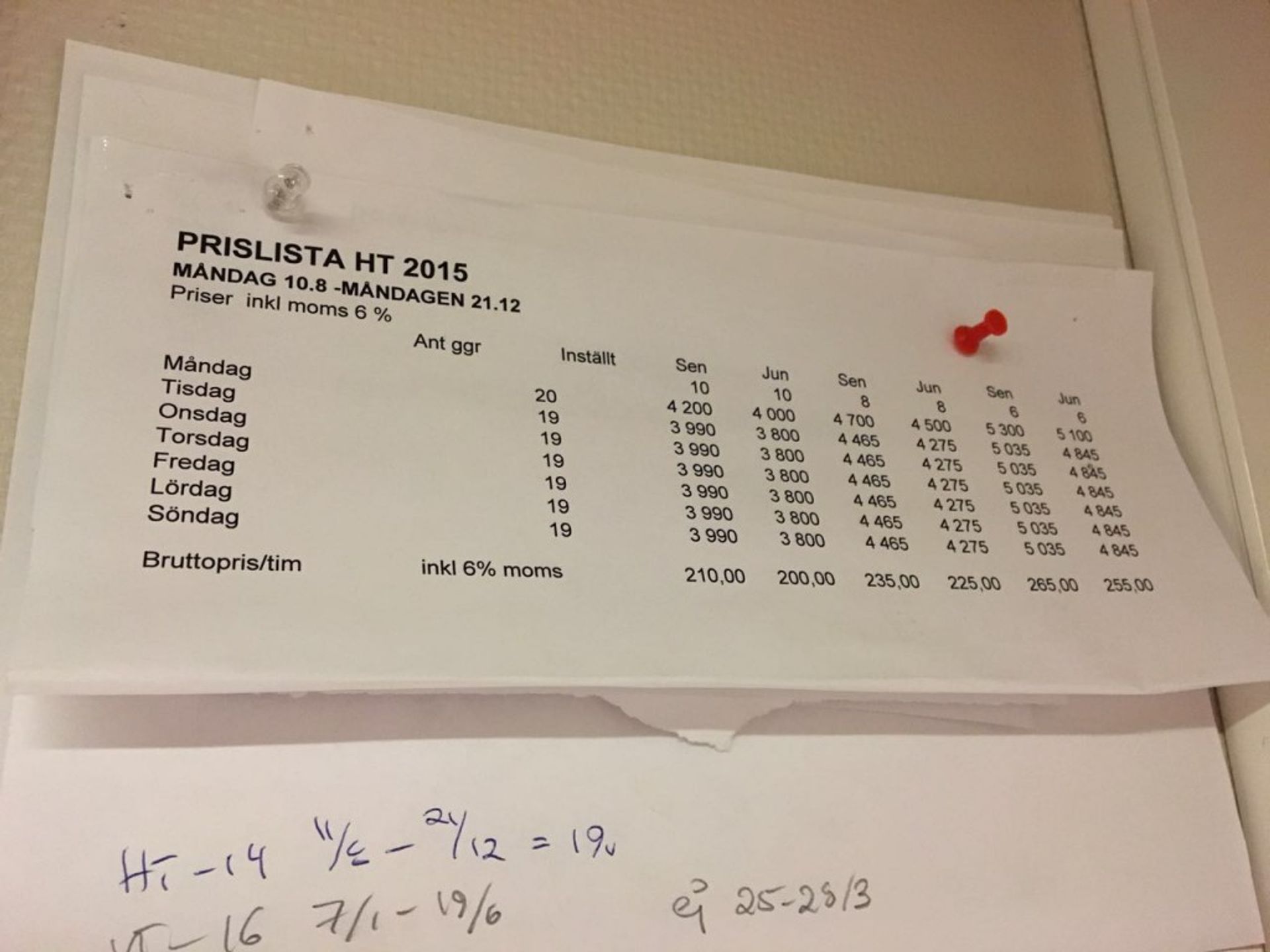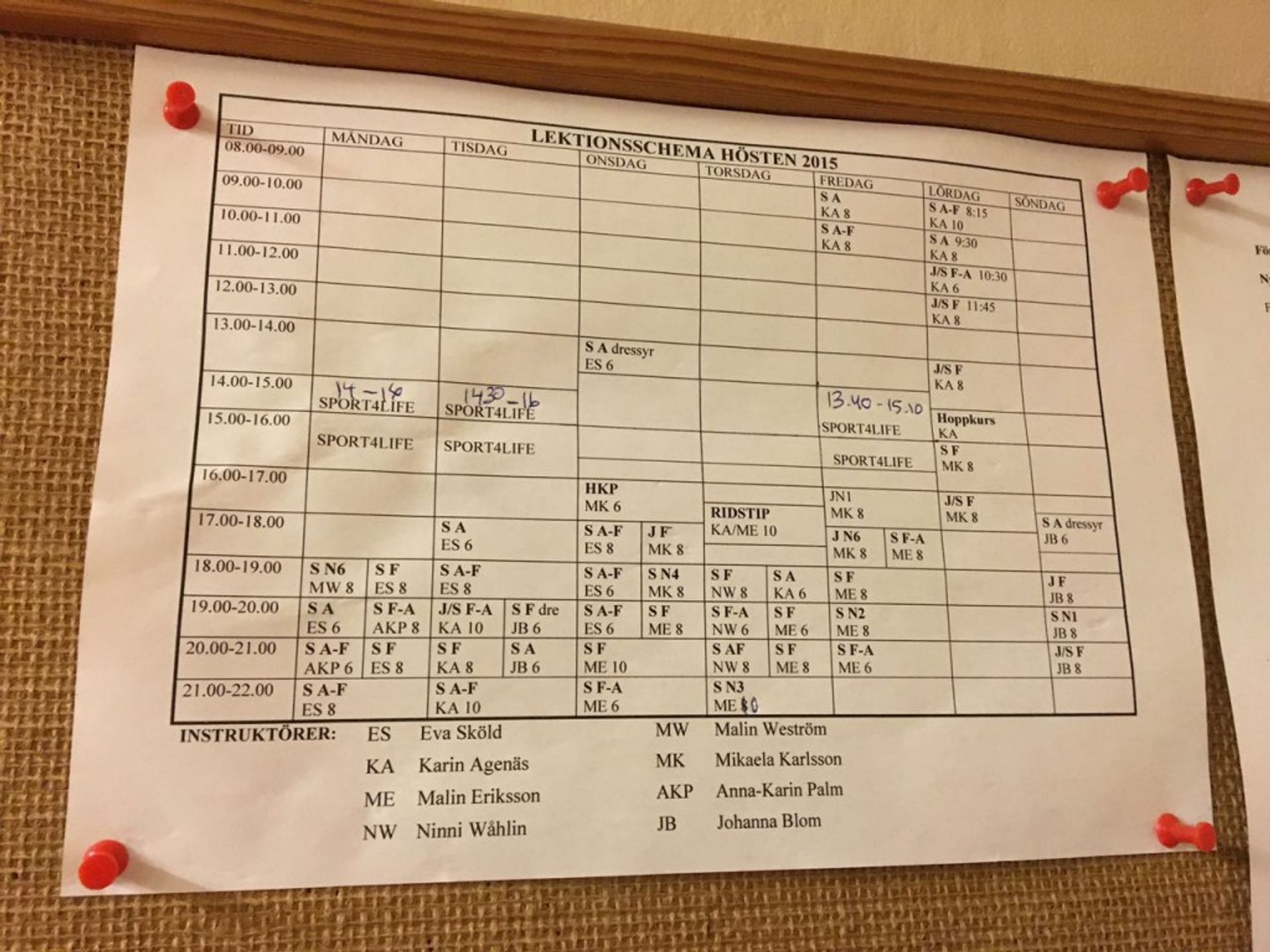 You can also have a try to ride here, the fee is 500 SEK for half an hour.
They allowed me to get into the stable and take pictures. Horses were eating, looked cute. Their names and birth years were written on the boards.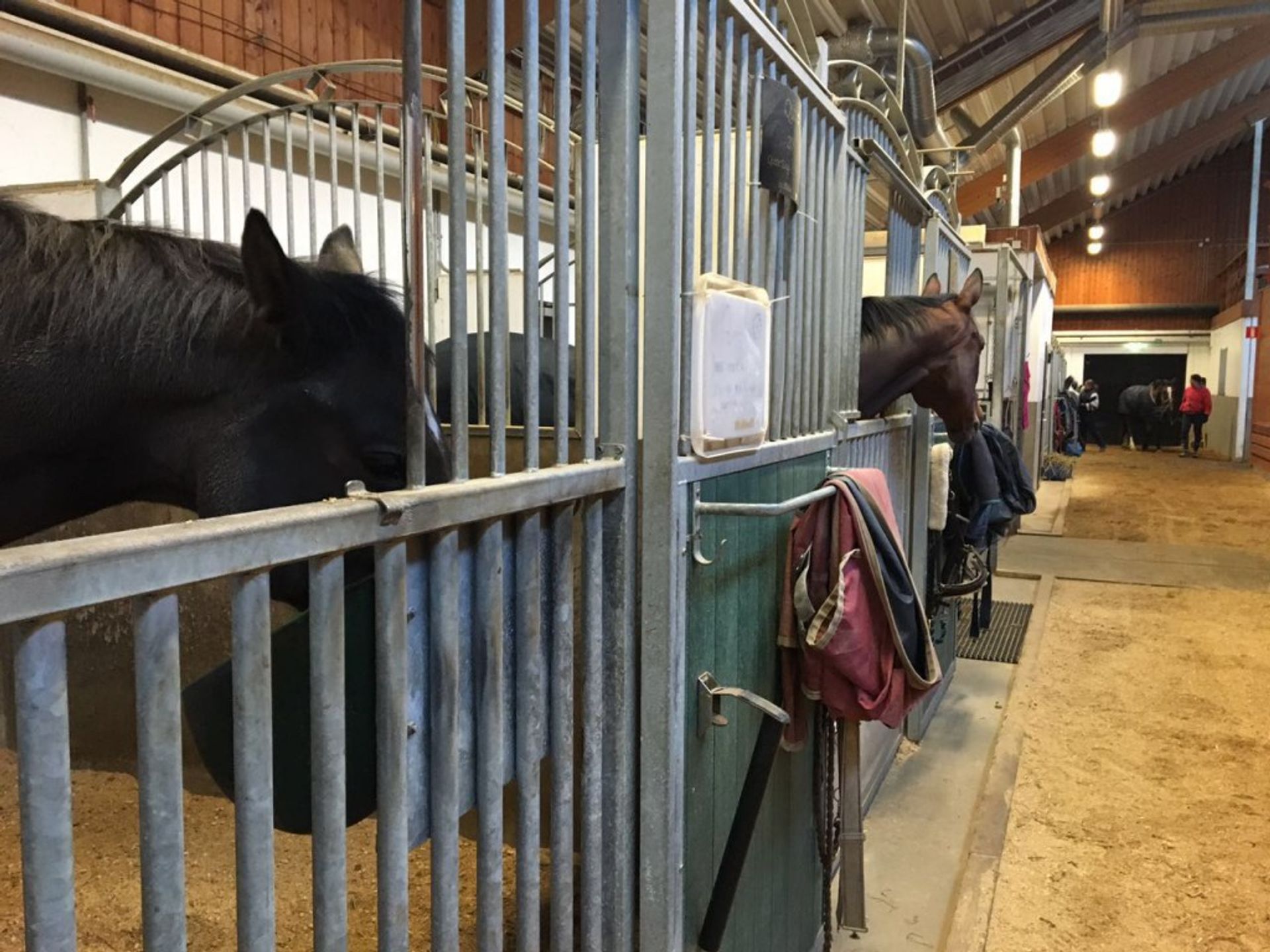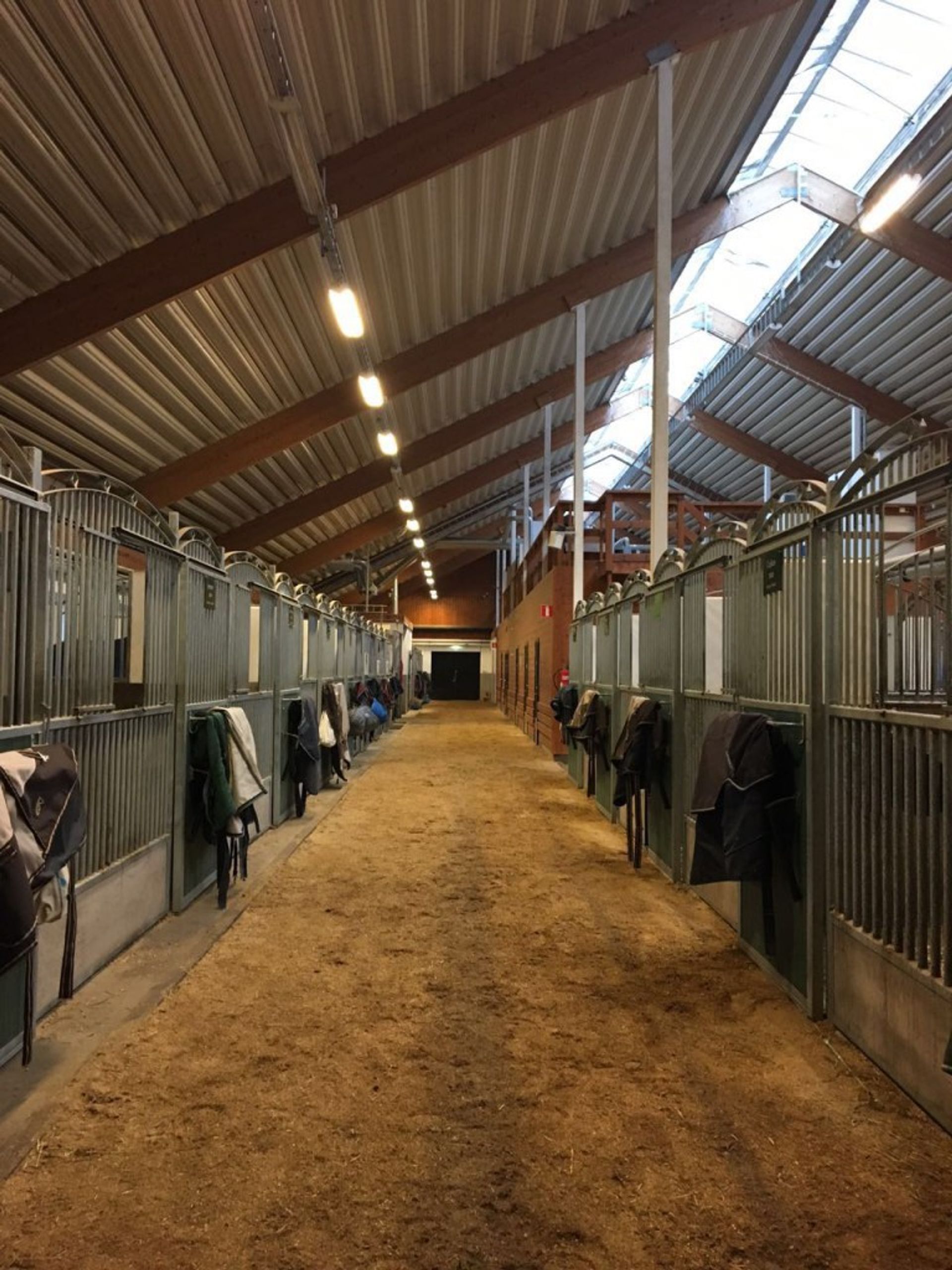 We were in the same age 😉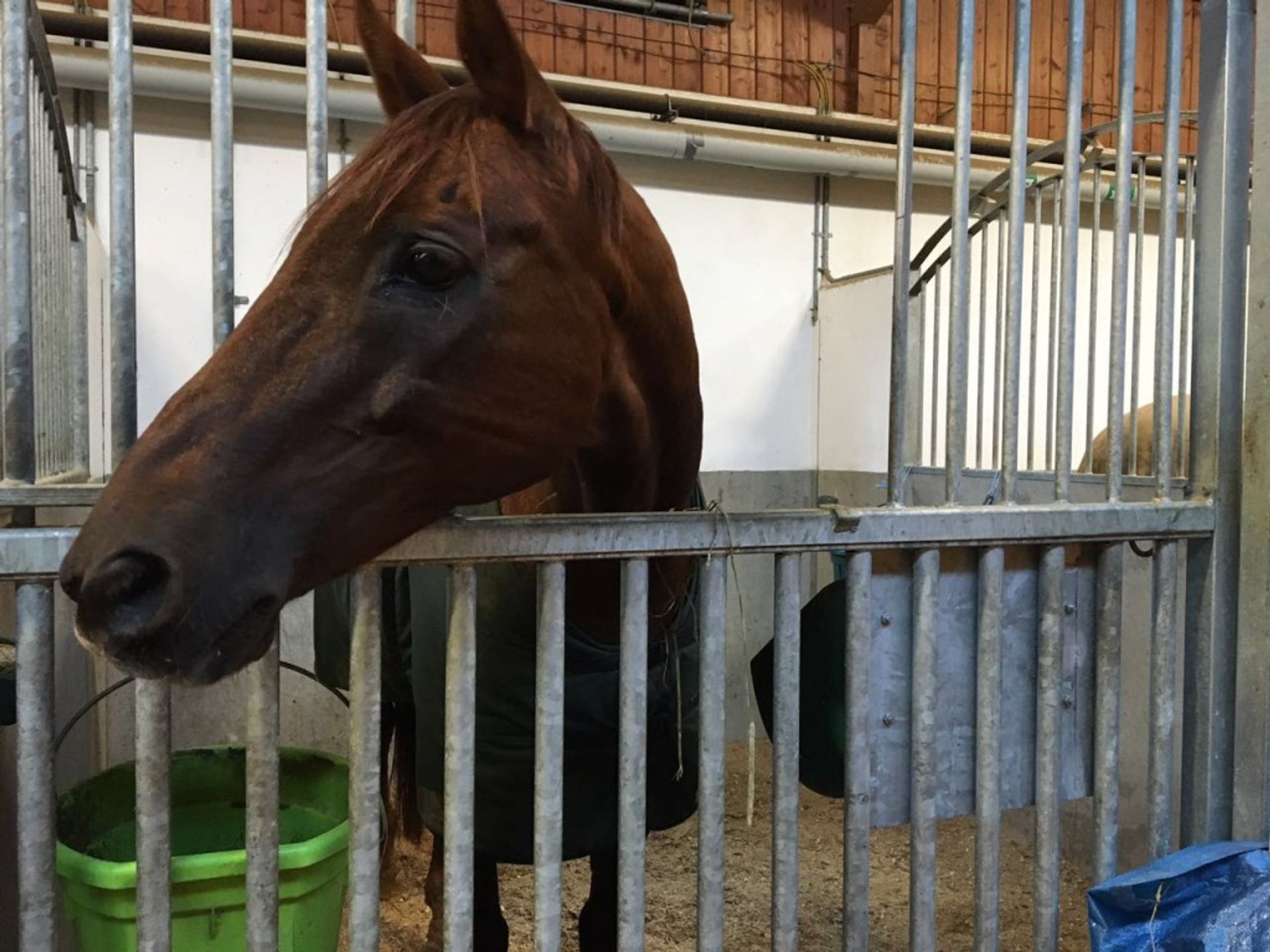 The riding scholarships can be applied at the beginning of semester, deadline is Sep 23th for this autumn one. Good luck! 🙂