One of the most fun things to do when studying abroad is making little trips with your new (international) friends! That in mind, me and three of my classmates decided to spread our wings for the weekend and fly to the other side of the North, Bergen in Norway!
I hear you thinking… "That is waaaay too expensive, I'll just google street view this place and pretend I've been there myself." This is one myth we have countered quite effectively, so here are our 5 tips to save money on a trip to a place like Norway:
1. A hostel with a kitchen is a must. Cooking turned out to be A LOT cheaper than going out to eat!
2. If you have luggage, why not transport your food? We emptied Lidl in Stockholm before we went, so we didn't have to go to the supermarket in Norway and had plenty of food to get through the three days. Of course a little bit later we found out that the supermarket prices in Bergen are quite allright, so there is no need to do that if you only have hand luggage 🙂
3. You like a drink at night? Never forget to get it in the duty free at the airport instead of in a bar!
4. Walk it out. Bergen is small enough to cover by foot, so you really don't need any kind op public transport tickets.
5. Outlet stores! We managed to buy Bik Bok scarfs, gloves and hats for less than 5 euros! (all three together that is)
What to do in Bergen (without wifi)?
1. Bryggen – Half of the time we just wandered around through the tiny streets with all the colourful wooden houses. The first place to visit is definitely Bryggen, the little houses by the water. The fundaments of these date back from the 12th Century and most of the houses from the restoration after the last big fire in the 18th Century. This place is rightfully called UNESCO World Heritage.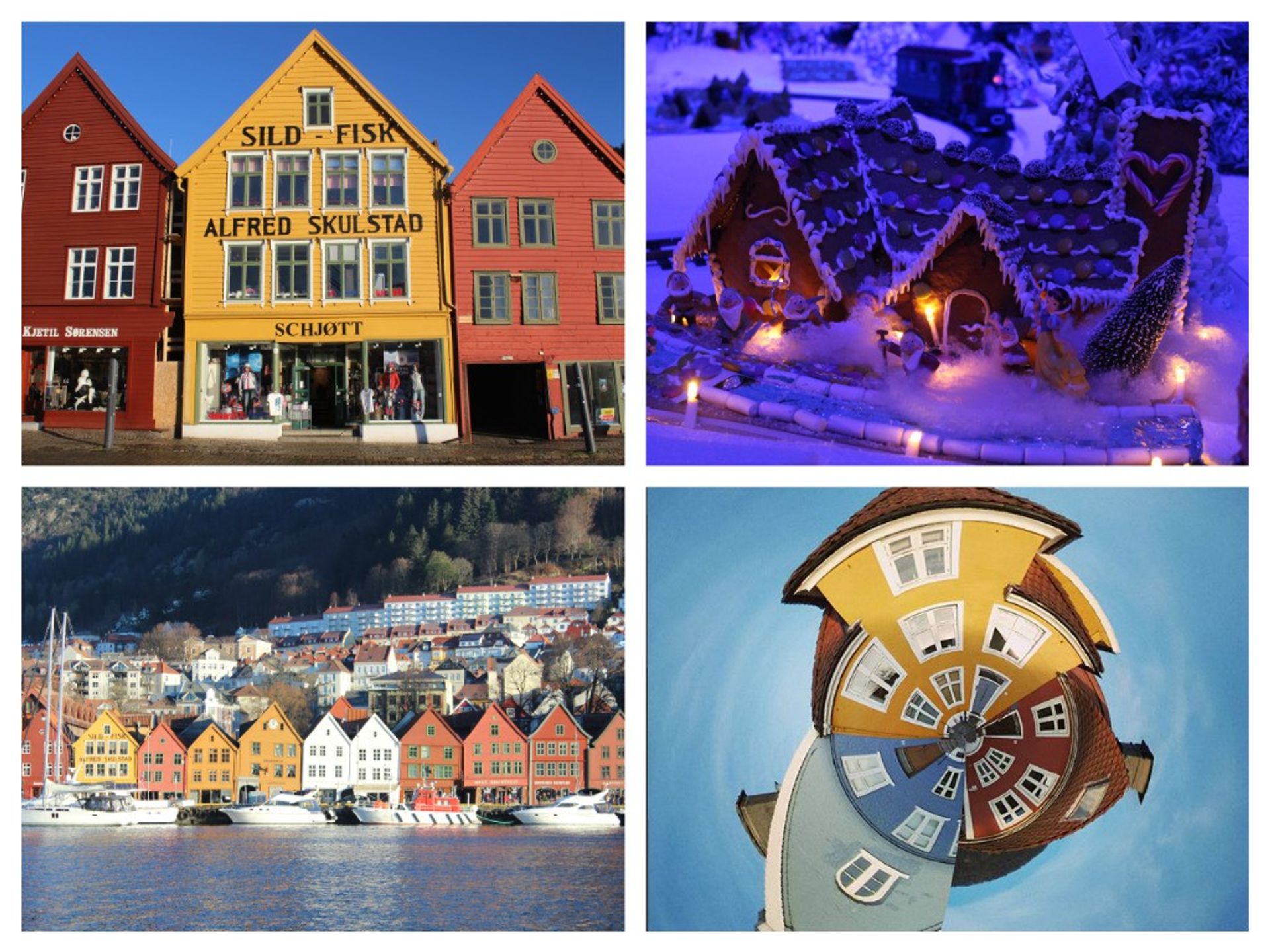 2. The Old Town – Another area with this kind of houses is located on the other side of the water, on the hill of the old town. The streets there are so narrow it makes for a perfect place to play hide and seek. (In theory.. not like we tried… or did we?)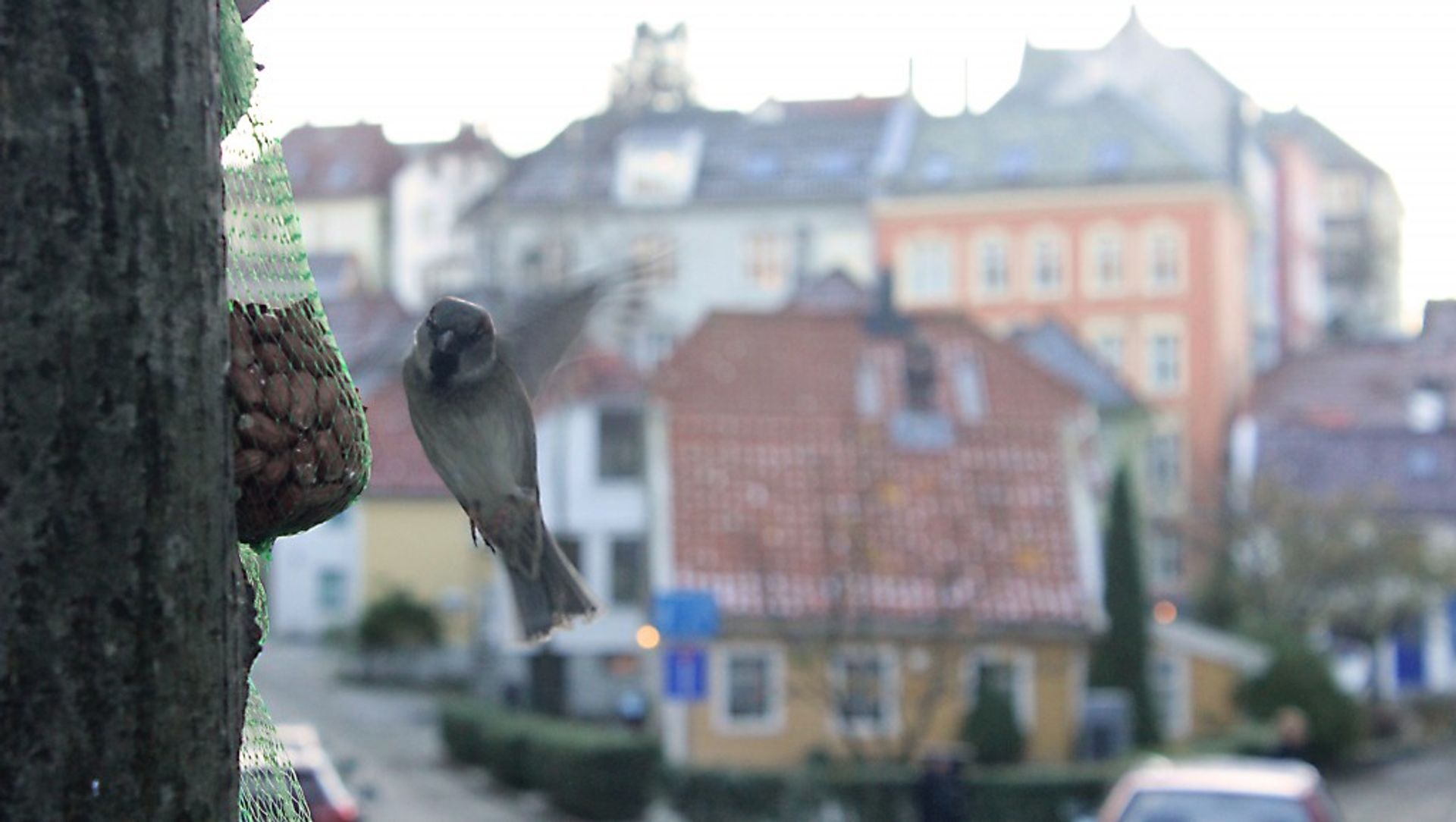 3. Mount Fløyen – Another must see! You can reach it with a funicular railway (costs about four euros), but you can just as well walk the hill up in 45 min. approximately. The viewpoint is spectacular, and it's also the start of a really nice walk through the forests.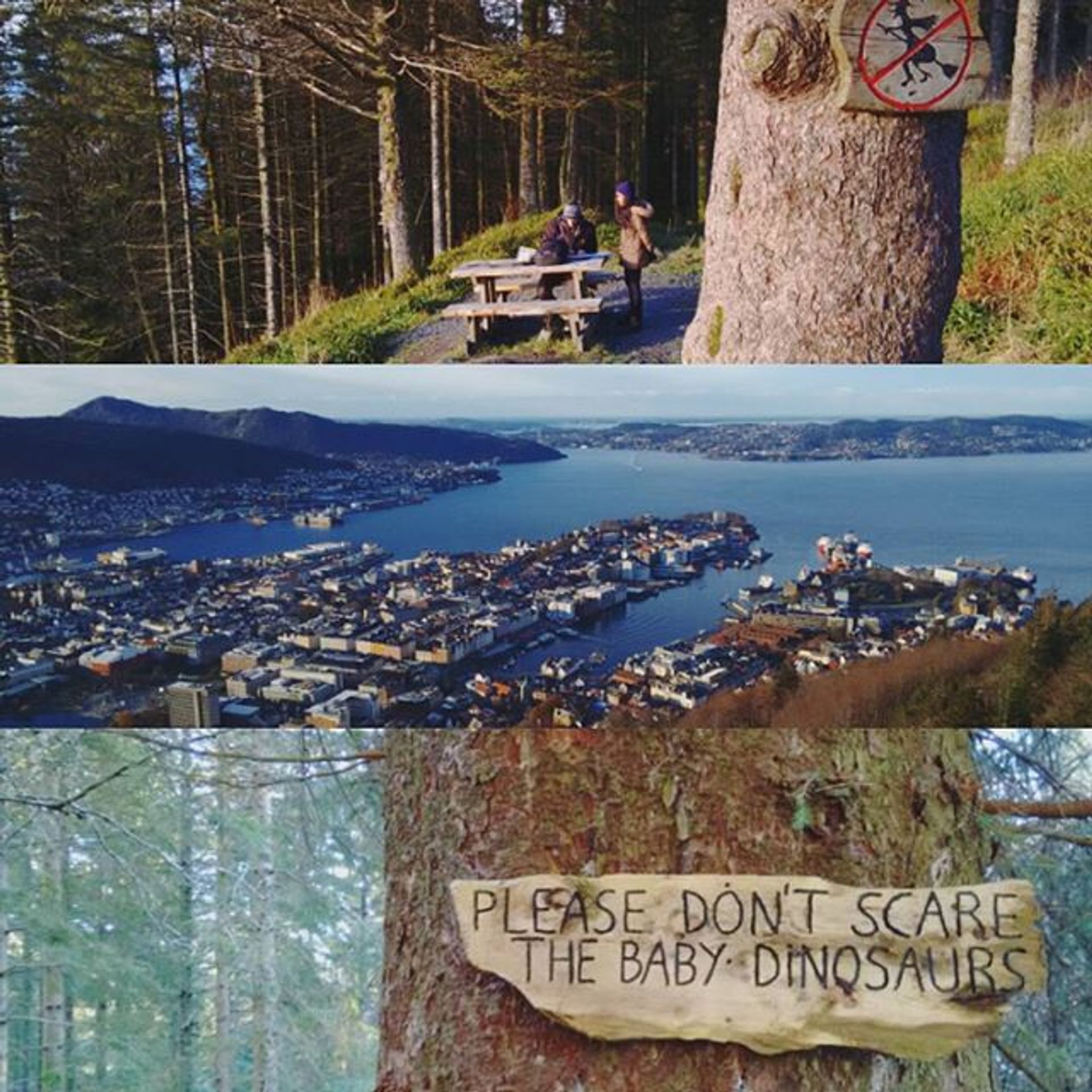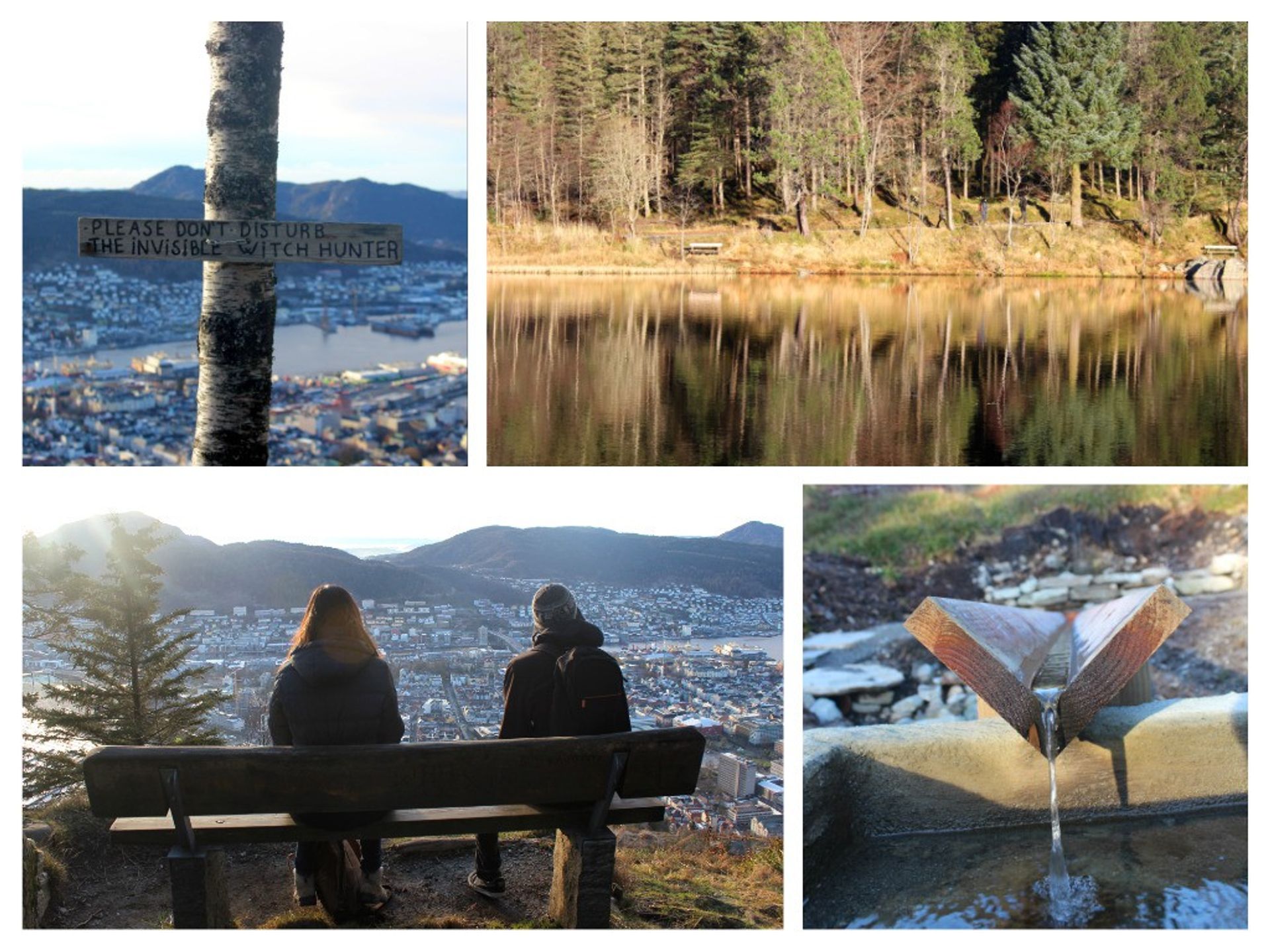 4. Excursions to the Fjords – If you came to Norway to relive Frozen and you have some money to spare, Bergen is a a perfect homebase to start excursions to the fjords! Boats leave every day and you can easily make a day trip if you have limited time.
Now back to the indoors, as this time of the year it gets pretty cold and dark when the sun goes down. Not to worry however, there is plenty of stuff to do even when the lights go out. Nothing like a hot chocolate in a cosy cafe after long walks, something that is actually worth overprizing if you ask me!
5. Escape games – We also played The Room Bergen, an escape game where you get locked up inside a room full of mysteries to solve and codes to crack in order to escape. We didn't actually make it out within the 60 min. time limit, but it was so much fun! Definitely worth a try! (And they offer a reasonable student price, about 16 euro pp.)
6. Cosy bars – Our favourite bar was most definitely… Scruffy Murphy's! Three nights in a row we went there for the best live music and the craziest dancing! (But don't even ask for the price of a beer, it's been two weeks and I still haven't recovered..)
7. The world's largest gingerbread house exhibition – If you plan a visit between the end of November and December, you can also go to Pepperkakebyen: the world's largest ginger bread house exhibition. Even though it might get devastatingly hard not to start drooling/throwing yourself onto all the sweetness, it is so pretty just to look at it. Every little house is created with so much detail, and you will definitely recognise some iconic buildings like the Eiffel tower, the balloon house from Up, …
Ha det bra!
Elke