Ice hockey is one of the most popular spectator sports in Sweden attracting nearly 2 million fans a year and last weekend I became one of them!
Hockey season in the SHL (the top league in Sweden) starts in late September and runs until April time with playoffs and the finals rounding things up for the year. Stockholm is home to Djurgårdens IF, who statistically are the most successful Swedish team of alltime. They play at Hovet, the ice rink arena at the iconic Ericsson Globe also used for concerts, shows and this year the Eurovision Song Contest!
Along with some friends visiting from London we bought tickets to see a home game against Förlunda HC, the biggest team from Gothenburg – who at the time were top of the league ahead of Djurgården by 6 places.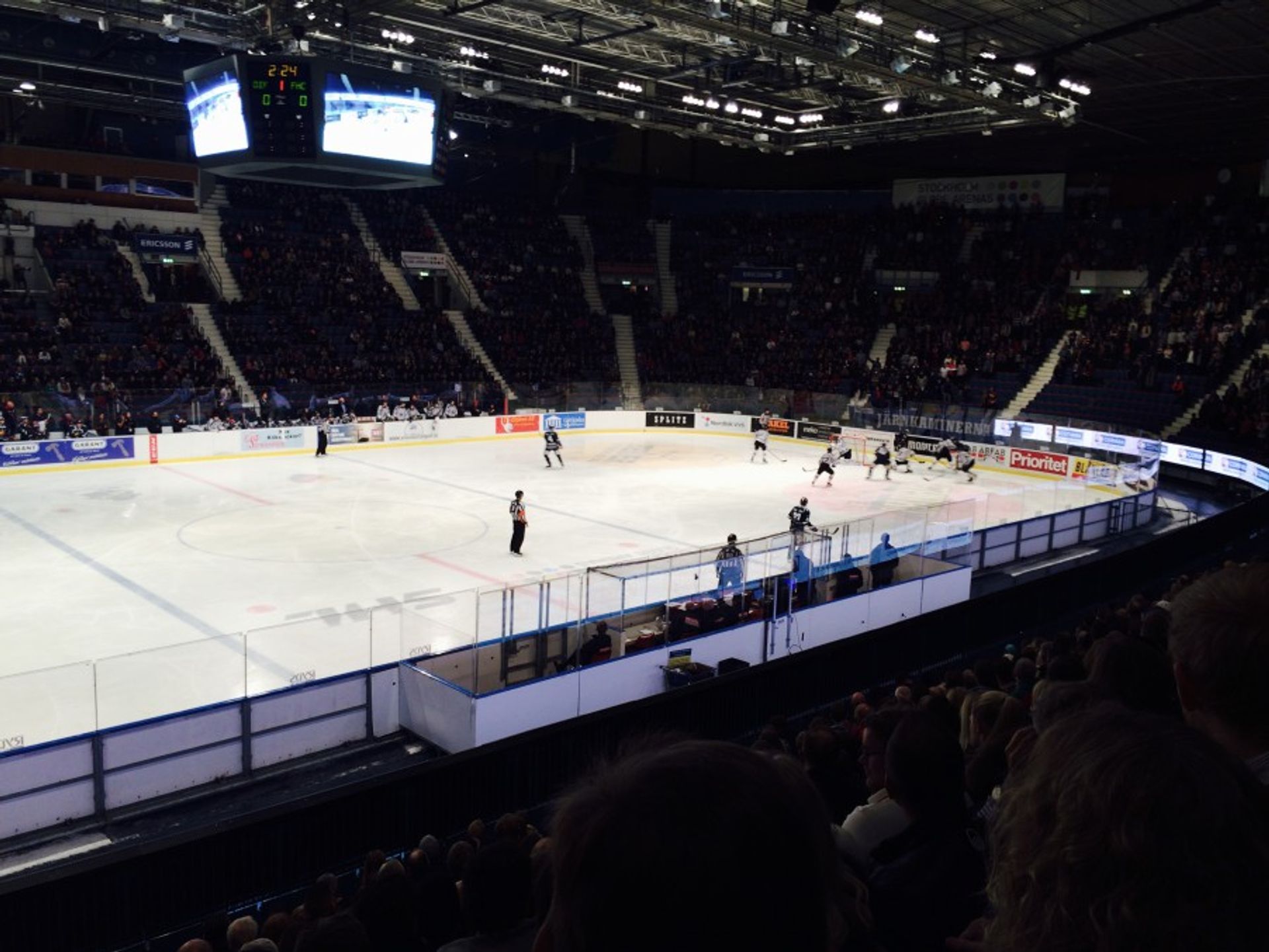 We stocked up on popcorn and took to our seats. Surprisingly it was pretty warm inside and as we'd all been warned about the cold we all were well overdressed!
Like all sports, each team has their unique chants or songs, ice hockey is no different…
Sjung för gamla Djurgårdens nu,
sjung av hjärtat sjung!
Enda klubb i världen som är evigt lika ung!
Sing for old Djurgårdens now,
Sing from the heart, sing!
The only club in the world that is forever young!
The game and atmosphere was exactly how we expected it to be. Fast paced, lots of goals, controversial decisions and many power plays from penalties.
Remarkably, based on this seasons performance, Djurgården actually beat the league leaders 5-2, earning my lifelong allegiance of support. I literally can't wait to see another game! Next time I'll have to buy myself a token team scarf.