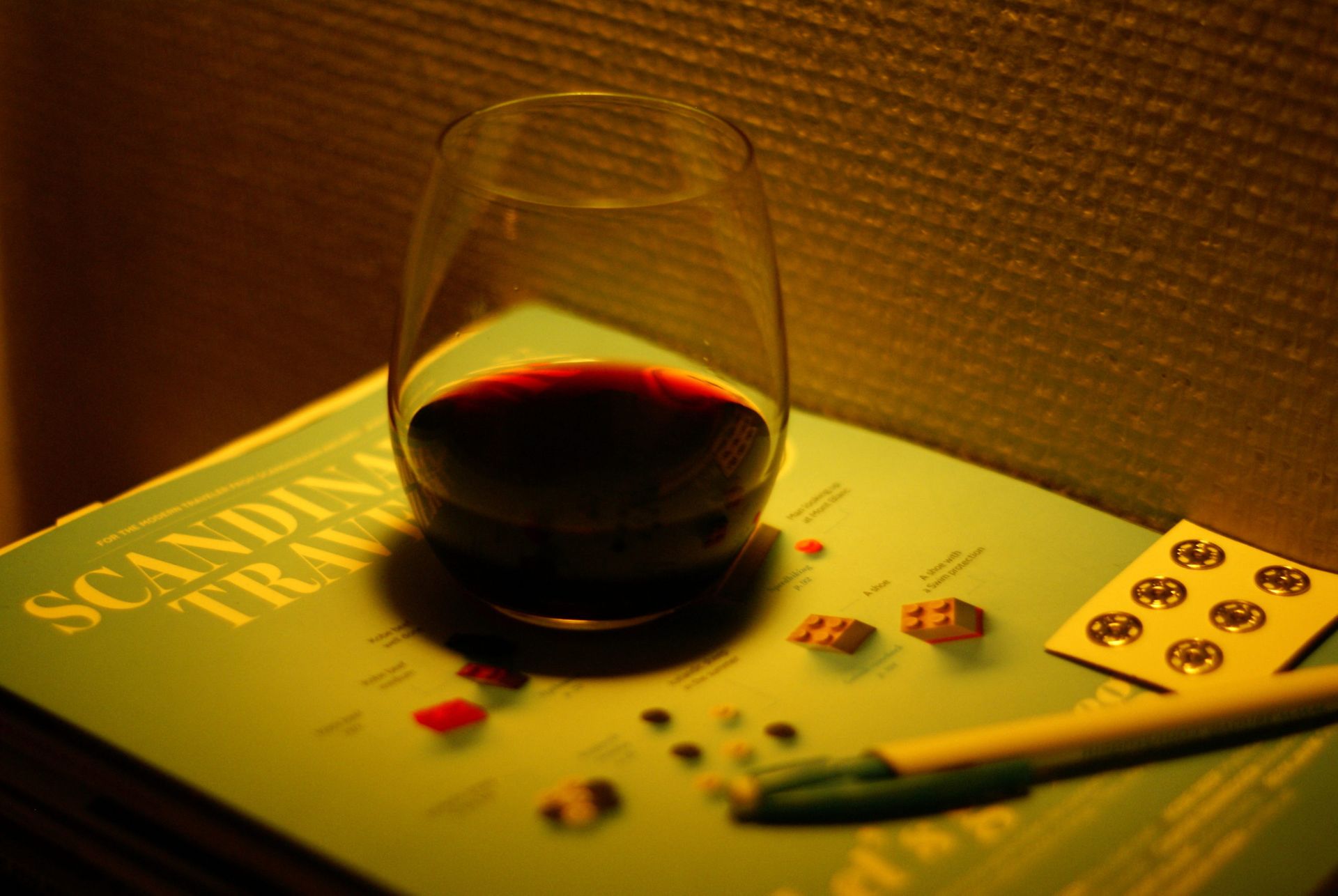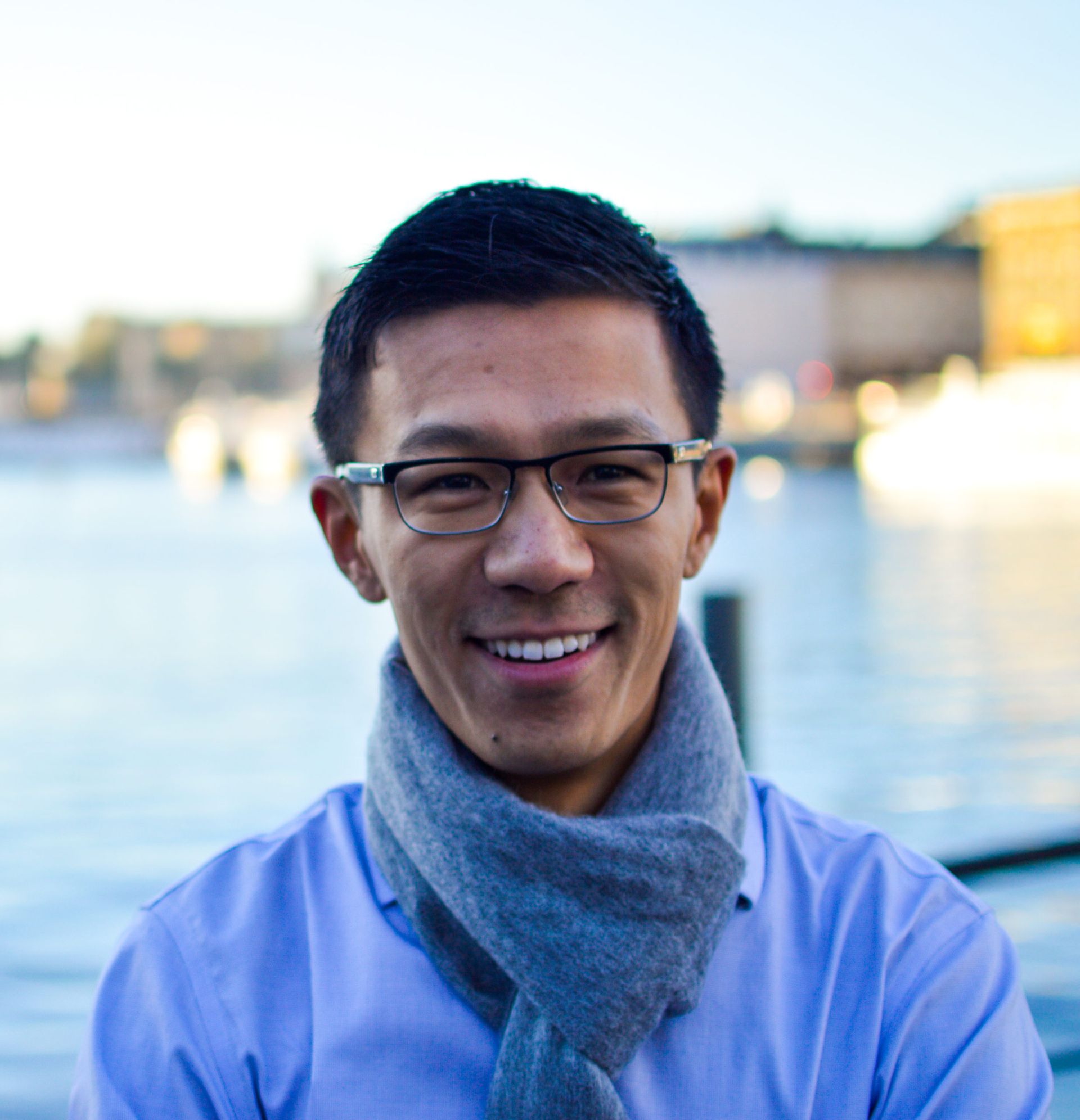 Written by Gimmy
29 Nov 2015
As the day gets shorter, men spend more time in doors. This means sitting in front of the computer blogging. The supermarket shelves are stocked with all kinds of Christmas drinks. Today I will review some of the beverages, keeping myself hydrated.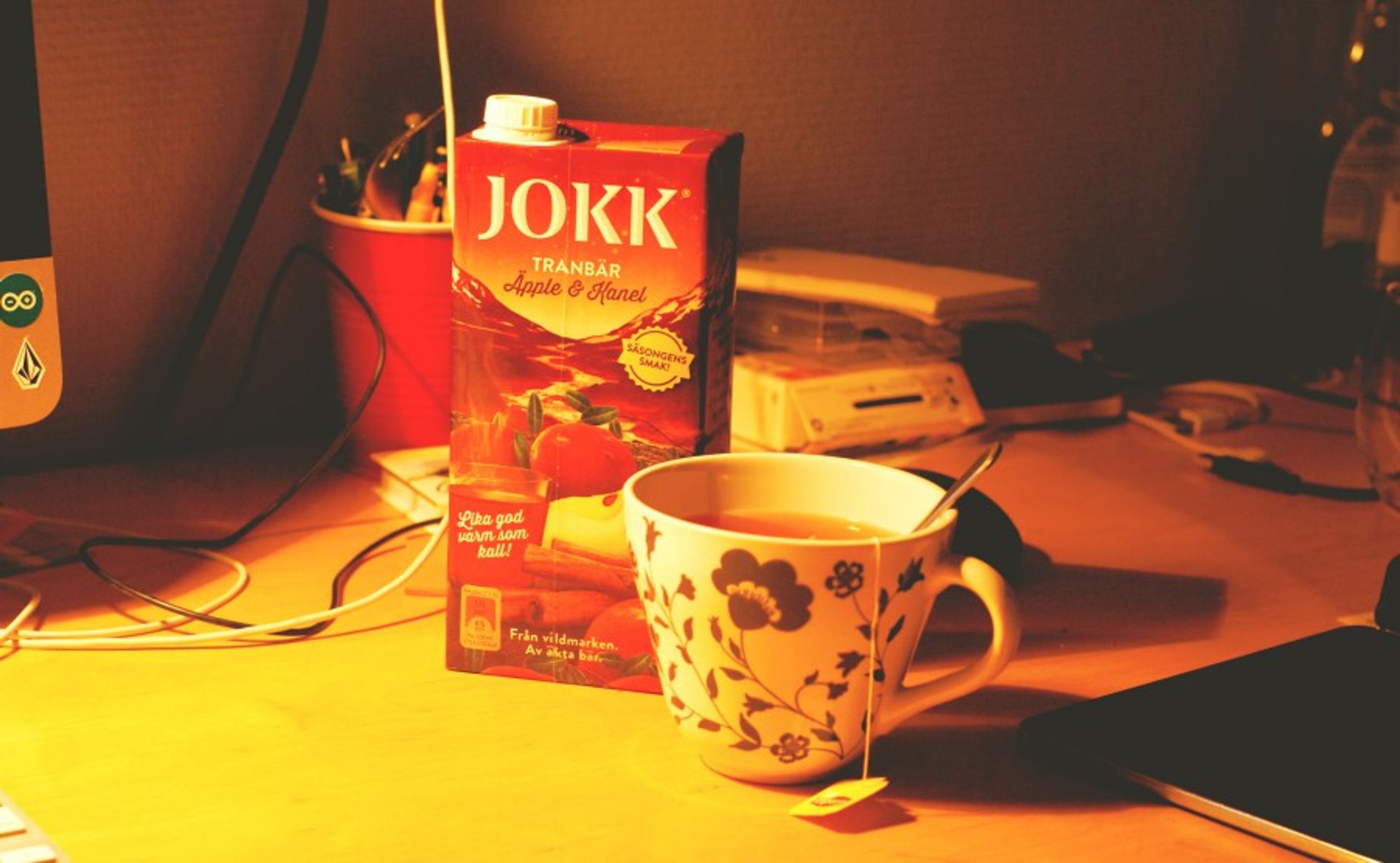 1/ Jokk Tranbär Äpple & Kanel [Jokk Cranberry Apple & Cinnamon]
Winter Tea 
INGREDIENTS:
2 cl Jokk Lingonberry Concentrate
15 cl hot tea (suggested Earl Grey or your favorite tea)
Ev. 1 cl of liquid honey
INSTRUCTIONS
Make tea
Top with Jokk
Add honey to taste
REACTION:
Too sweet
%%%%%%%%%%%%%%%%%%%%
Spicy Cranberry Drink Recipe
INGREDIENTS
6 ounces Jokk Cranberries, ready to drink
1 cinnamon stick
1 tsp whole cardamom seeds
1 tablespoon honey
INSTRUCTIONS
Heat Jokk cranberries in a saucepan over low heat along with the spices. Sweeten with honey. Serve.
%%%%%%%%%%%%%%%%%%%%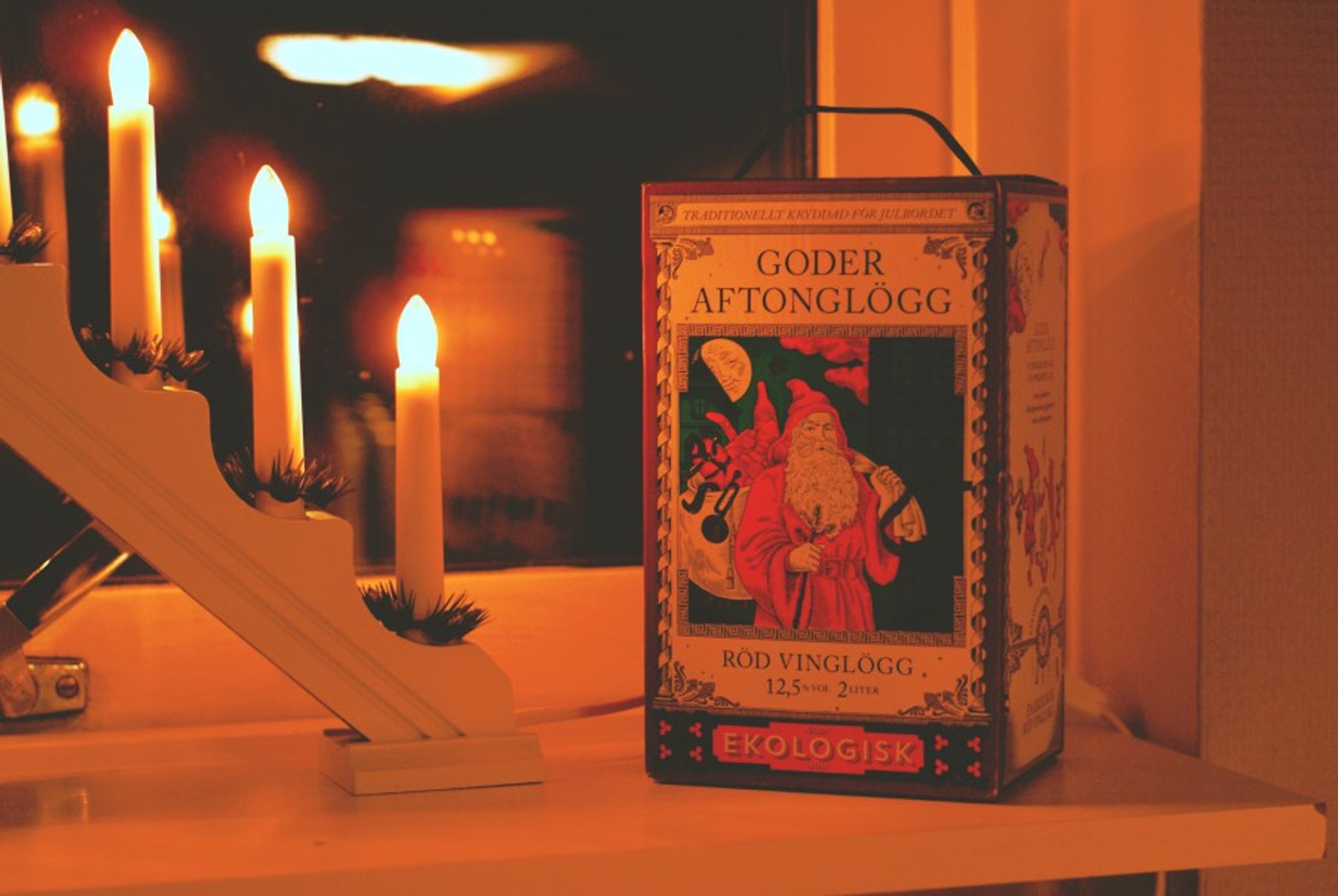 INGREDIENTS:
as much glögg as you like
optional: cinnamon stick
optional: almond nuts (unsalted)
INSTRUCTIONS
Slightly & slowly warm up the wine (ie. lowest heat possible. Be patient! It is worth the wait!!!!) (If you are pro/ impatient, use medium heat. WARNING! DO NOT let others see you boiling the glögg, very embarrassing)
Add in the cinnamon stick and nuts…
wait for 10 mins until the wine is warm
Skål!
REACTION:
Absolutely amazing! Glorious!
%%%%%%%%%%%%%%%%%%%%
INSTRUCTIONS
Pour into a glass and drink
Serve chilled
REACTION:
…hmm, taste/smell a bit like toothpaste.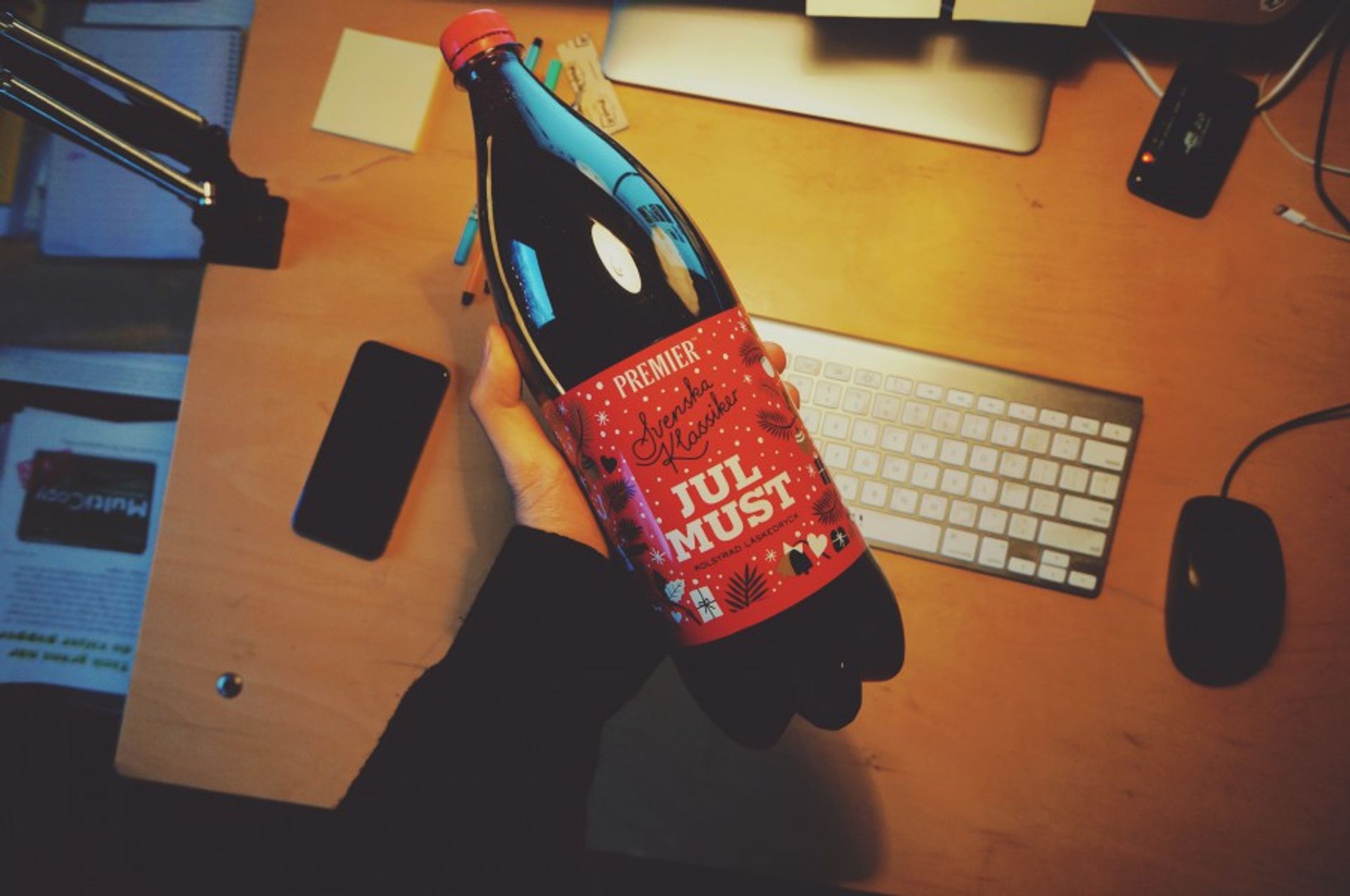 Stay warm 🙂
löv,
gimmygöteborg