Göteborg
I have written in the past about how to stay warm, and I've also discussed underwear choices. My job wouldn't be complete unless I shine some light on "staying dry".
I went to a pub one Friday evening for "Afterwork" (beer and buffet style delicious healthy food for 140SEK!!!). But when I was about to leave, I realized someone has taken my storm-proof jacket. I guess really know how to stay dry in wet weather… someone even stole my raincoat to prove my point.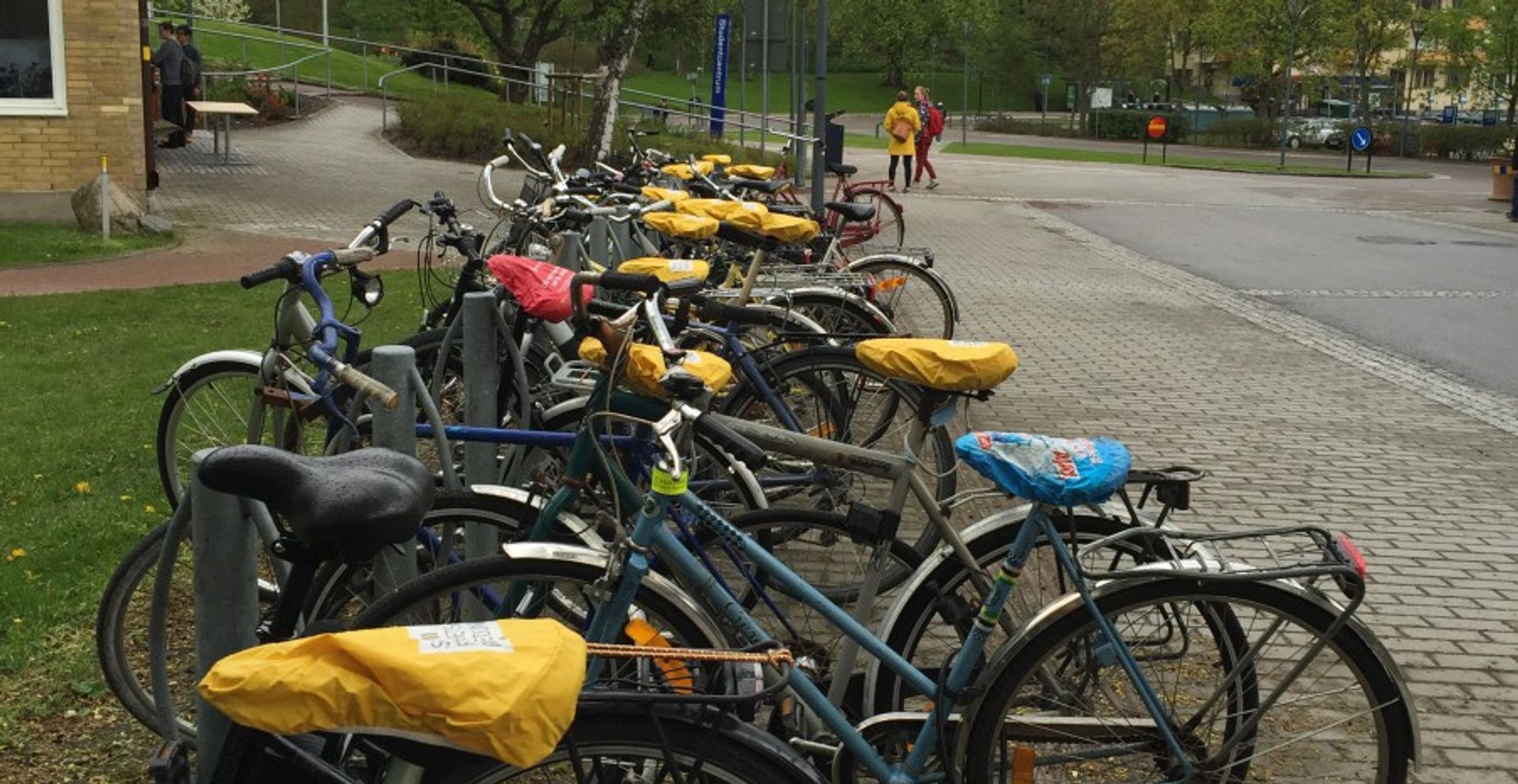 Rainy days are terrific opportunity for advertising. Companies would kindly put a seat cover on your bike. How thoughtful!
In short, I think umbrellas are not as useful and are nuisance to haul around. The weather is so unpredictable along the coast. You will stay dry by investing in a naiiiice GoreTex shell (thin enough to keep the rain out, and not too hot either)….
Old school fisherman's rubber raincoat is making a come back in the fashion industry. I think they are extremely practical. My friend recently became owner of one, and she is very content about it (in fact, she wished Göteborg would rain even more often)!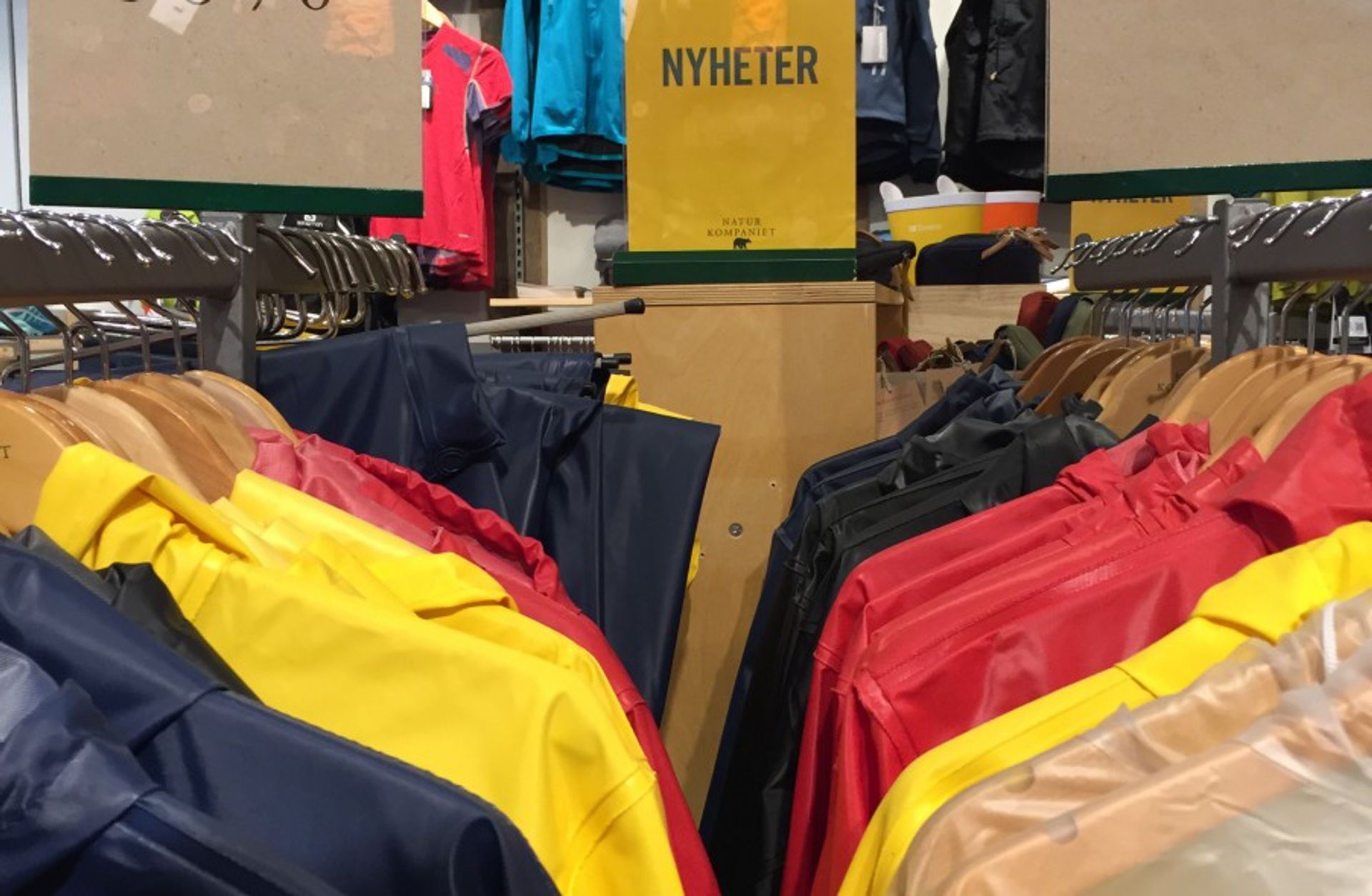 I enjoy wandering inside outdoor adventure stores… and wasting all my money there. Since I was planning for a camping trip, I found a few stores. Expensive as usual, but they sell everything from tents to fisherman's hats.
Unfortunately, I don't think the Fisherman's hat is making a comeback anytime soon though…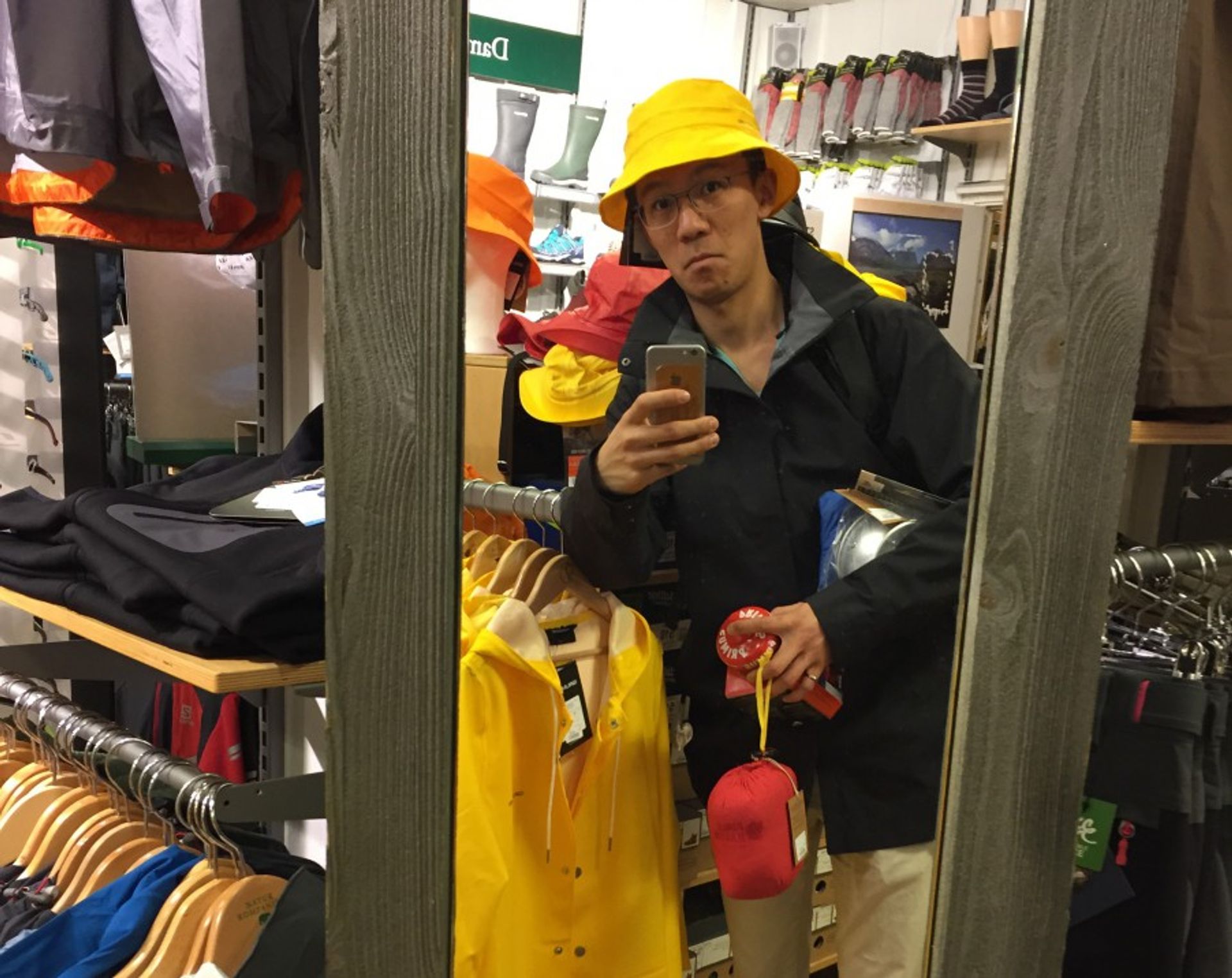 löv,
gimmygöteborg