Winter is coming and it's getting darker and colder. Hopefully this basic Sweden Survival kit will make your stay and studies in Sweden a little brighter. All set for winter?
Getting through the cold and darkness
Layer up! Not only its better for insulation, it is easier to remove with the layers when it gets warm indoors as compare to wearing one thick layer. Check out Gimmy's dressing for winter guide!
Invest in a functional jacket. I know nothing about functional jacket before moving to Sweden. I always thought the thicker the coat, the warmer but yet I was still freezing. In the end, I bought a functional winter jacket, not only it keeps me toasty warm, it is also much lighter and 100% water-and-windproof with high breathability. 
Use a reflector. Hang it on your jacket or stick on your bike, it's all about safety in the dark. It's available in supermarkets.  
Candles can create nice and cosy ambiance but do beware of fire hazard.
Don't let darkness get to you. Taking vitamins may help such as vitamin D since there isn't much sunlight. If you feel down, stress and/or homesick, visit the student health center and talk to a nurse or the health counselor at your university. There are also many things to look forward to – a white winter, Lucia celebration, semester break, Christmas markets and food, Christmas sales and shopping …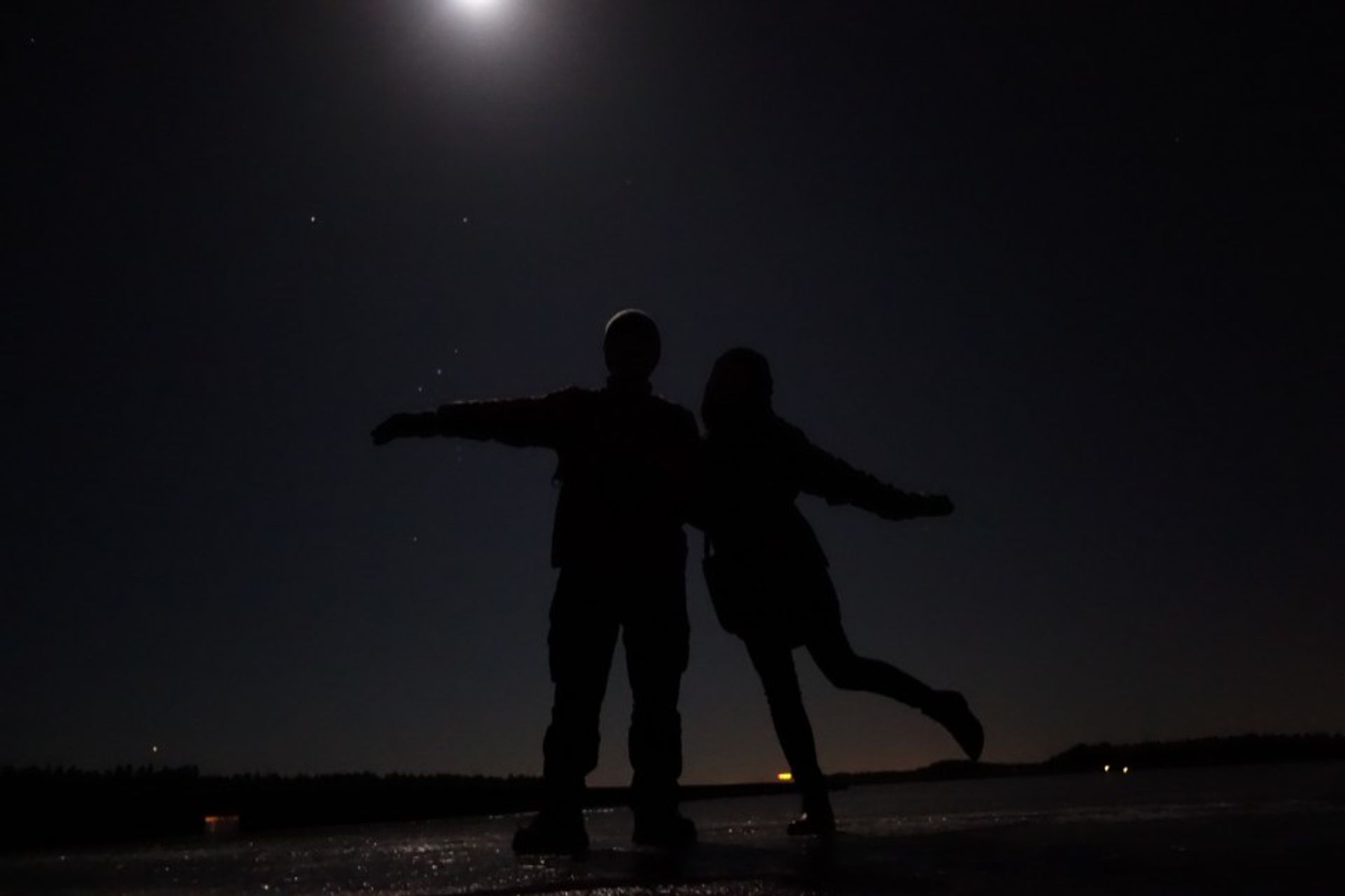 Former digital ambassador, August Liu and me on a frozen river in Umeå
Getting through wet & snowy days
Again, the functional jacket. The water-and-windproof features can prove handy. I hardly ever use an umbrella in Sweden.
Waterproof mascara. Not exactly for survival but ladies, we all know mascara smudges can be annoying especially with the unpredictable Swedish weather from short intense summer rain to snow storms. 
Keep your feet dry. No, you don't want freezing toes or slippery soles. A good pair of winter shoes can be beneficial or simply layer up your socks.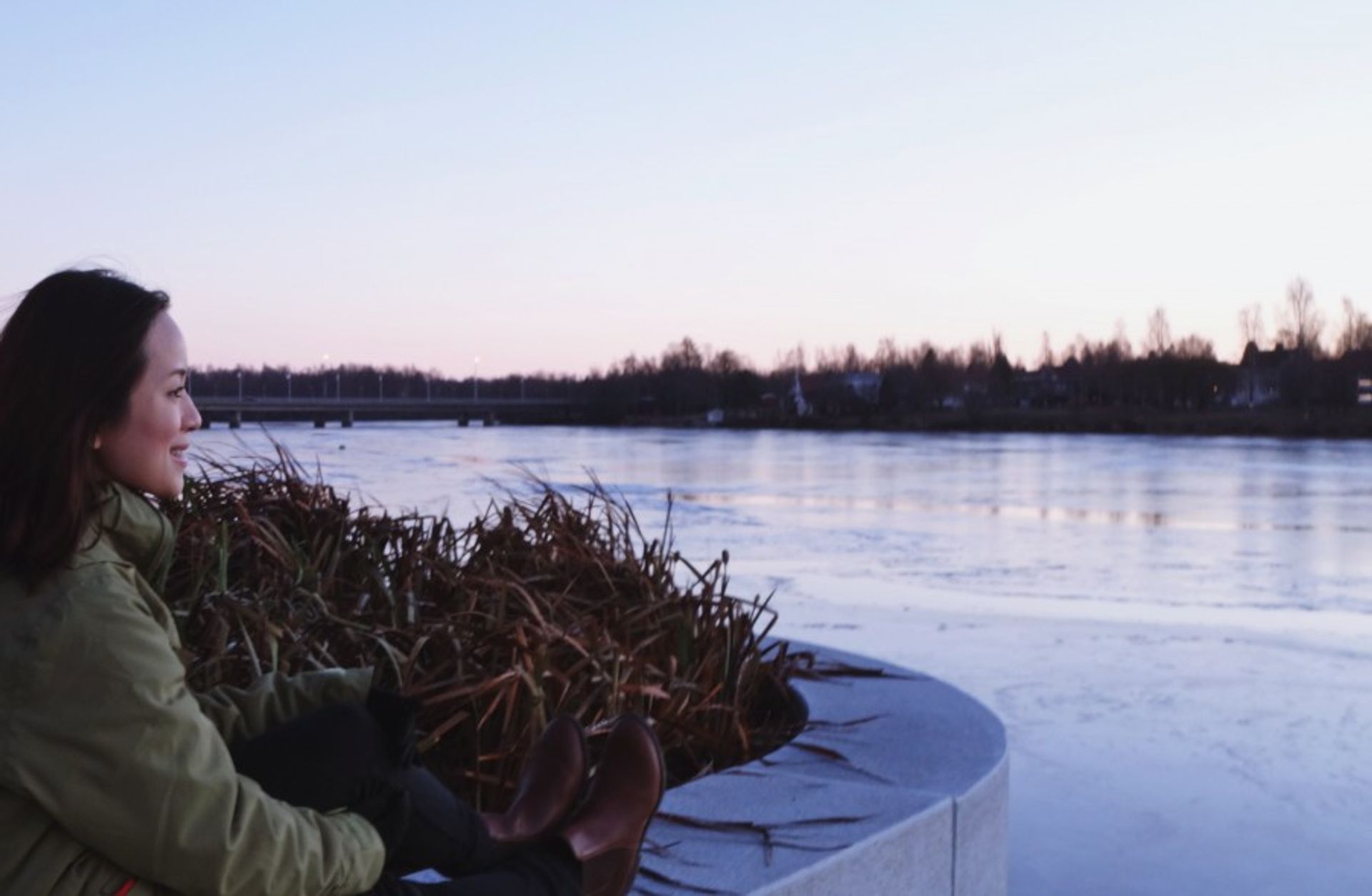 My all-purpose functional jacket.
Getting through studying in Sweden
Shop and save. Utilize your student discounts when shopping/buying books with the Mecenat card and/or the free Studentkortet card. Visit secondhand stores for unique finds and bargains. I bought my vintage oak chairs at the secondhand store for 50 SEK each and the wood also ages beautifully with time, amazing finds.
Networking. Raghu said it best. Networking is out of my comfort zone in the beginning but it gets easier with more practice. One way to kick start is during university events such as career days or company days. Be proactive and keep in touch with external speakers who are invited to give a workshop or lecture in your university. This is how I get my internship at IKEA.
Use old bike. Some student towns are notorious for bike thefts so don't invest too much in a fancy bike. If you do, park it somewhere safe.
Start early! Whether it is about accommodation search, internship search or thesis collaborations with a company. Many companies have early cut-off dates for internship/thesis opportunities as they make plans for their upcoming business calendar. I apply for my internship the season before, about 4 months in advance.
Have FUN and experience Sweden. Not only during student events/parties but also get in touch with Swedish traditions such as Easter, Valborg, mid-summer, crayfish party, Lucia celebration, Christmas markets, julbord and more. Don't miss out Swedish food. Keep a lookout for events and festive activities in your university and local kommun.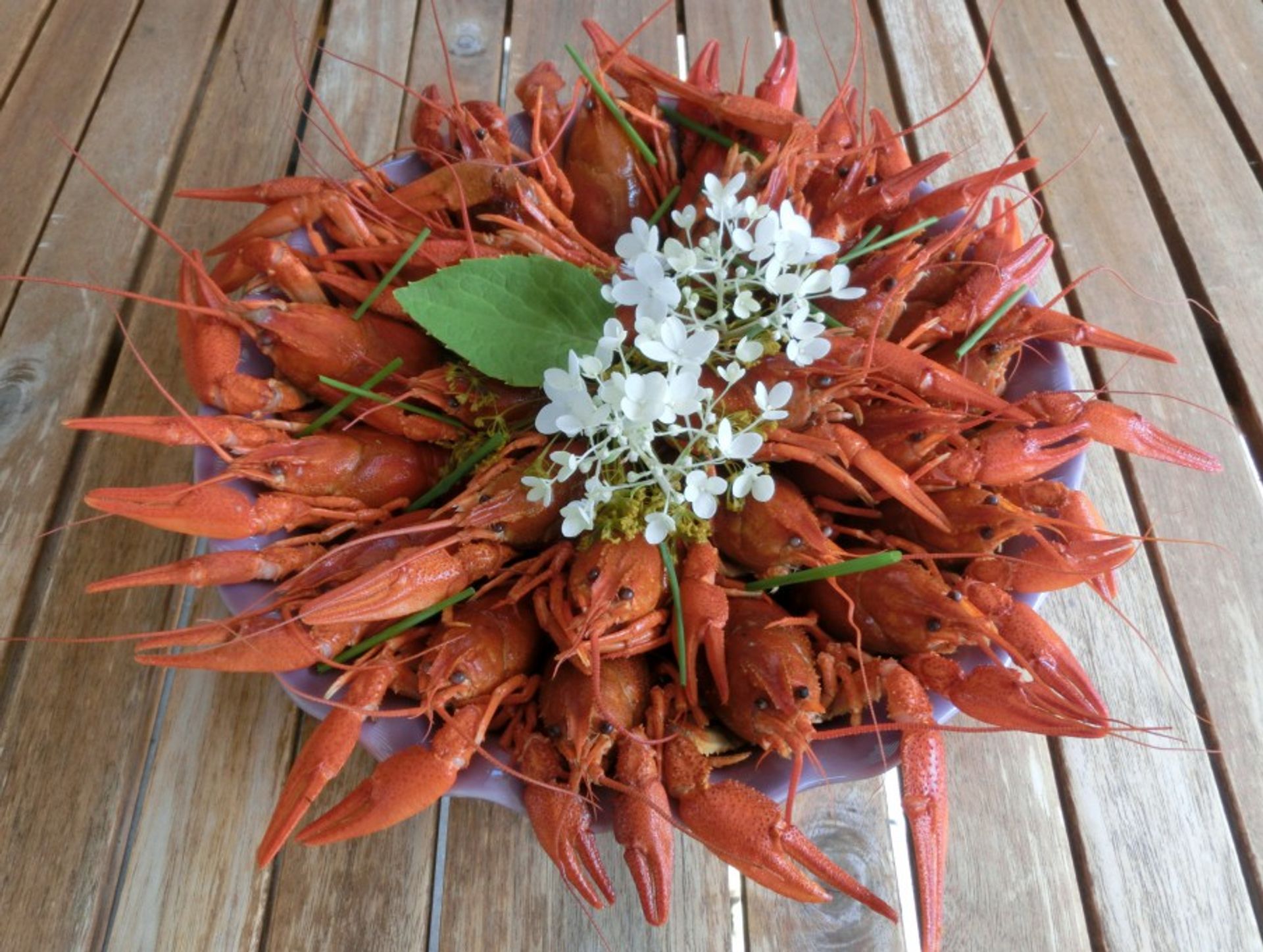 Getting ready for crayfish party.
Simply for convenience
Know the closing times. Shops, supermarkets and especially Systembolaget! As you know Systembolaget is closed on weekends, so get your stash ready on weekdays.
Learning Swedish. The most effective way for me to learn Swedish is SFI in the local kommun. Some kommun offer evening classes which may be easier for students. Many of my SFI classmates did not speak English and this is what makes learning Swedish more effective. It is one good way of meeting new people and learning different cultures.
Swish! It is an app that allows you to send payment using your mobile phone by entering the payee's mobile number. Very convenient for splitting bills when you are dining out with your friends. Splitting bills is common in Sweden. If you already have a Swedish bank account, you can download the app for free. I was in a restaurant buying take-away last week and I placed my order and totally forgot I left my wallet at home, but guess what,  I swish!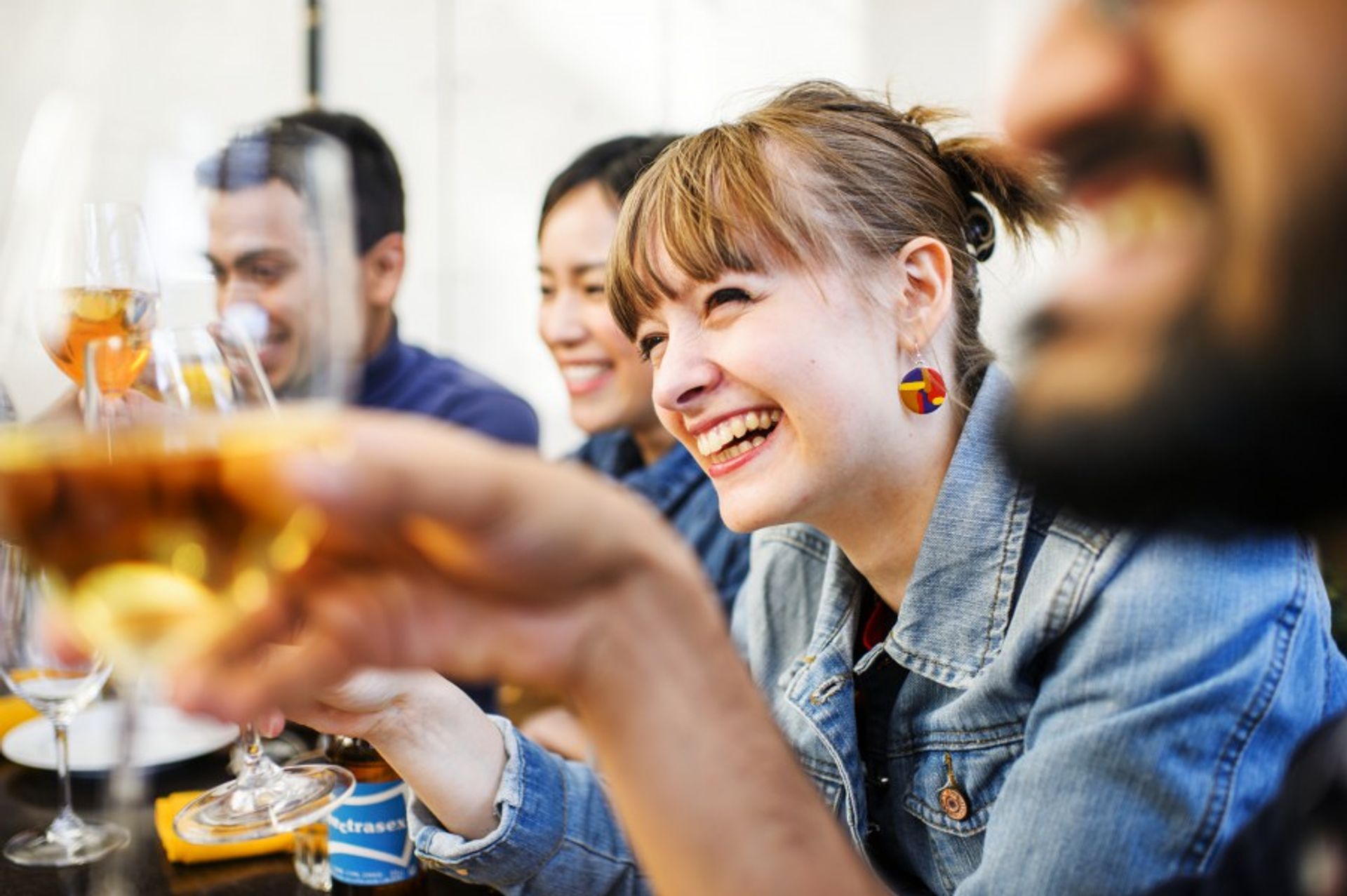 Image: Simon Paulin/imagebank.sweden.se
Christmas is around the corner, do you know the Swedish Christmas Spirit Essentials? Have you got your glogg and julmust? I'm really looking forward to a white winter and the Christmas markets. Now it makes me hungry thinking about Christmas food.
Featured moose image: Folio/imagebank.sweden.se