The first time I heard about the Cortège, I thought they meant the "cottage". But no! So I googled it and got even more confused.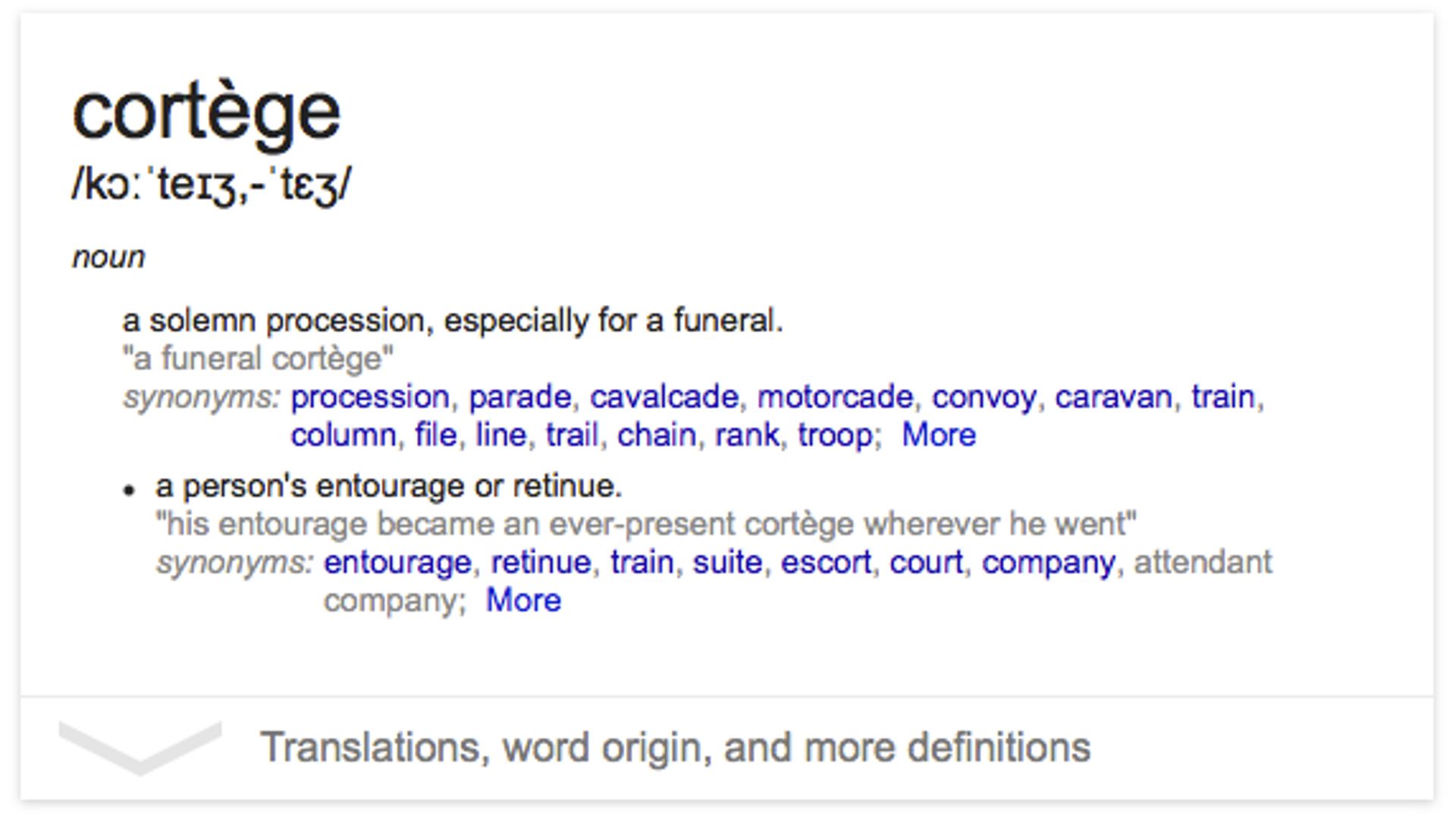 The Chalmers Cortege is a weeklong evening-partying, all-day-beer-drinking, and junkyard-construction event. Participates wear a signature white lab coat all week long. No washing is allowed. It takes place during the last week of April every year since 1909. Around 30 teams gather up, building large displays that reflect major news events that took place in the past year.

The Swedish students really proved themselves that they know how to have fun. The party is not exclusive to Swedes. I'd like to do it next year…while doing my master thesis (joking, not joking?)
The parade took place on the 30 April, the day before Valborgsmässodagen (no one has yet offered me a full explanation of the Valborg holiday… "it is a holiday, be happy with it"… that's what I have been told.)
Ok, let me give you a run through of the Cortege!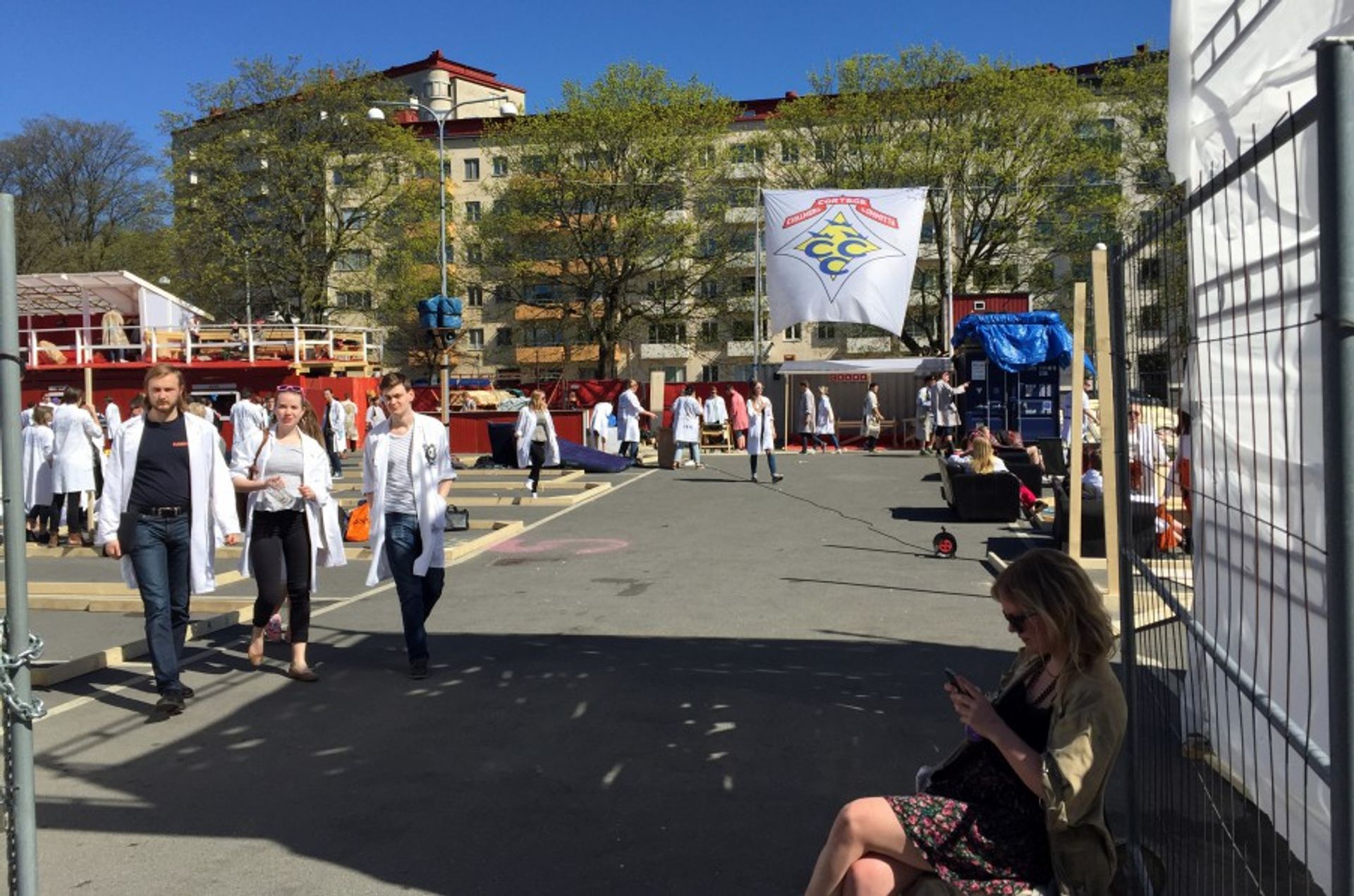 Construction ground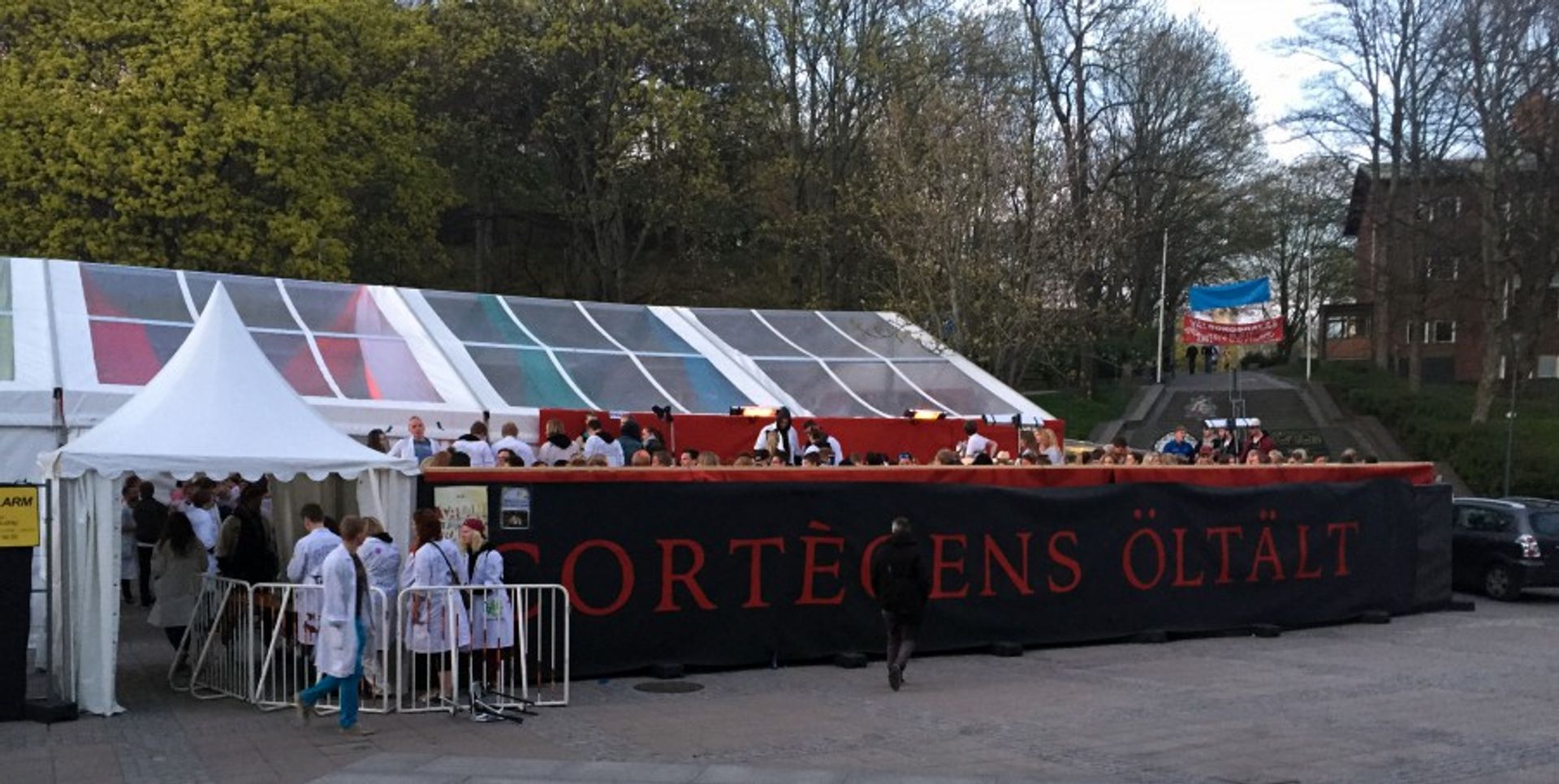 beer tent!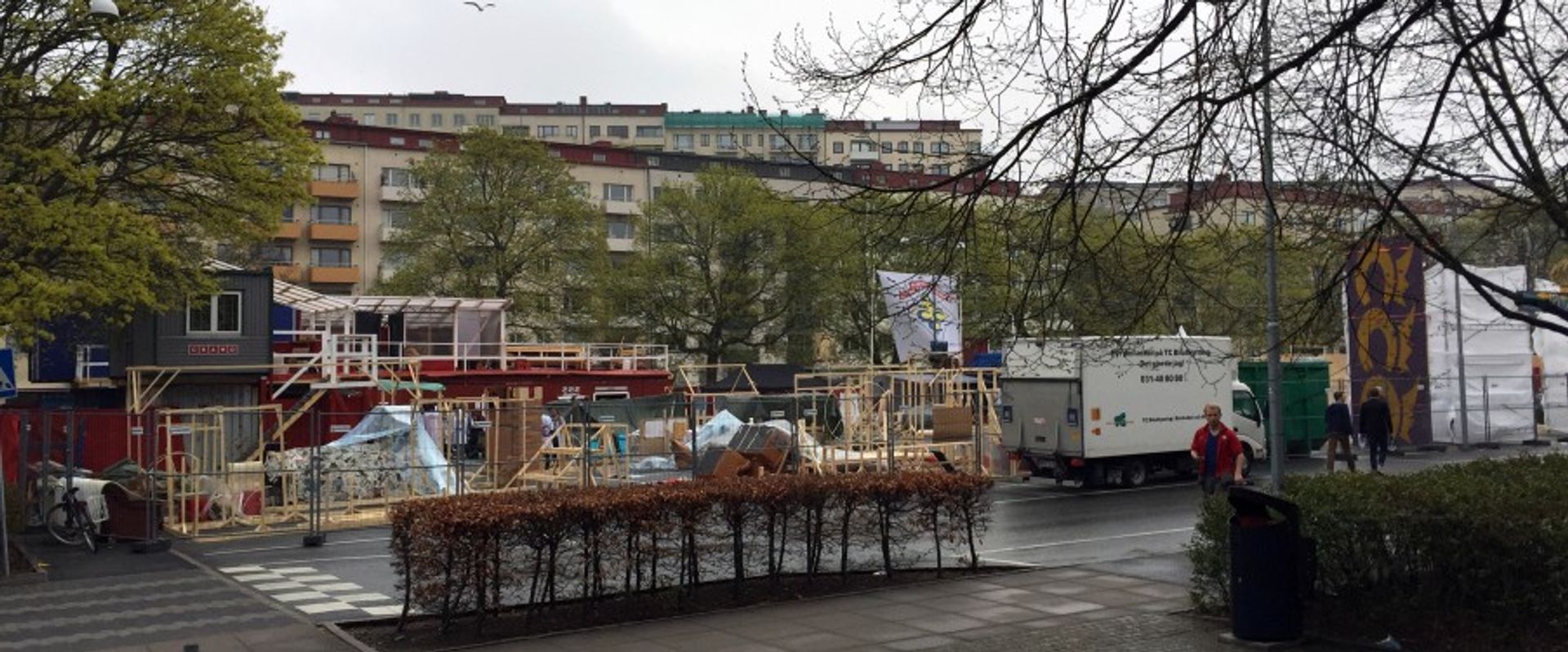 Frames coming up!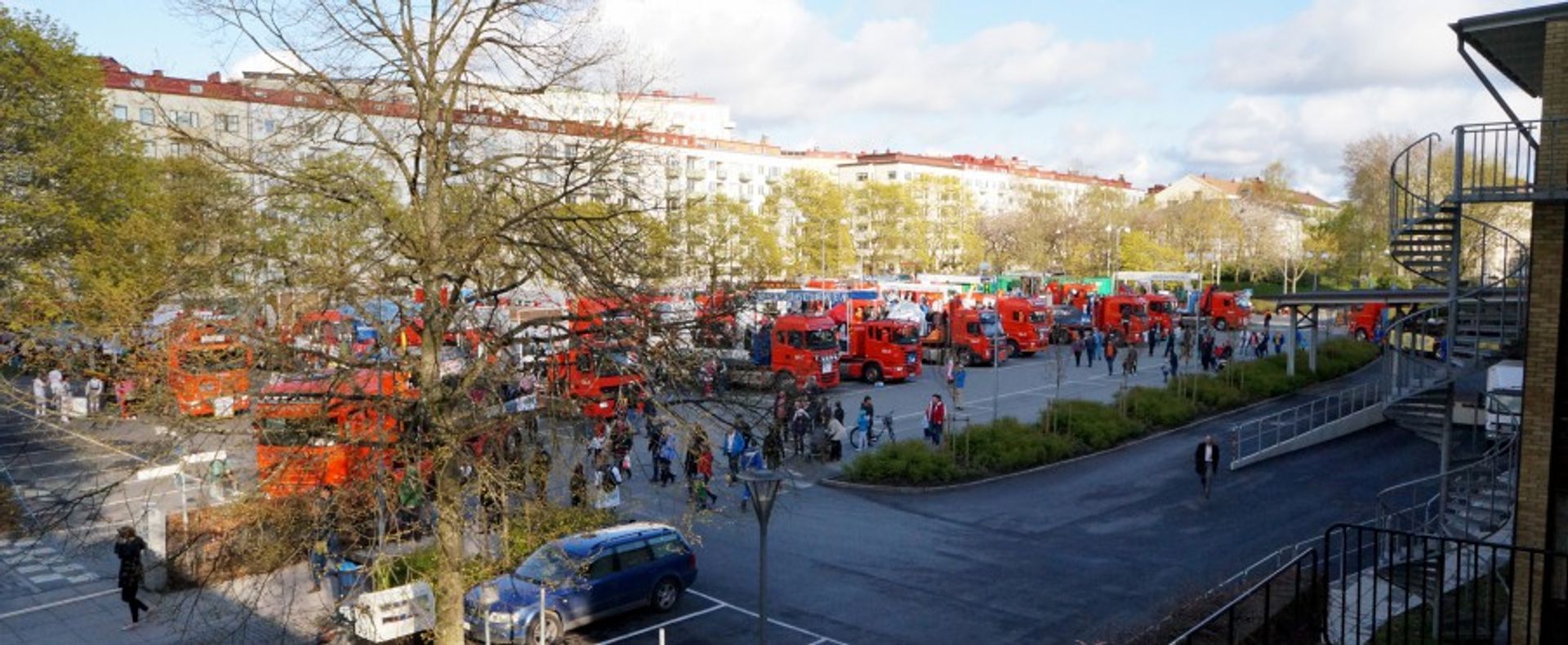 ready to roll!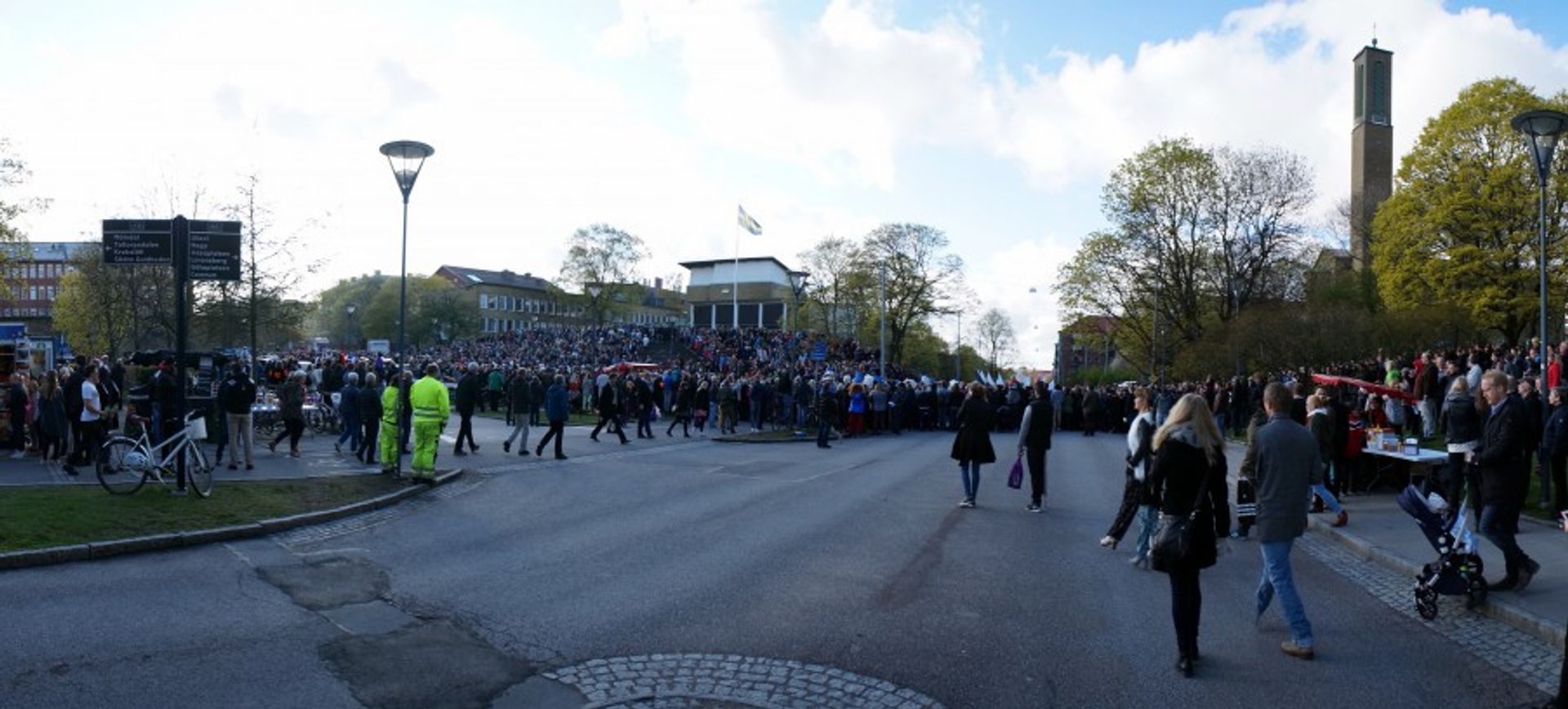 All of Göteborg came out to watch!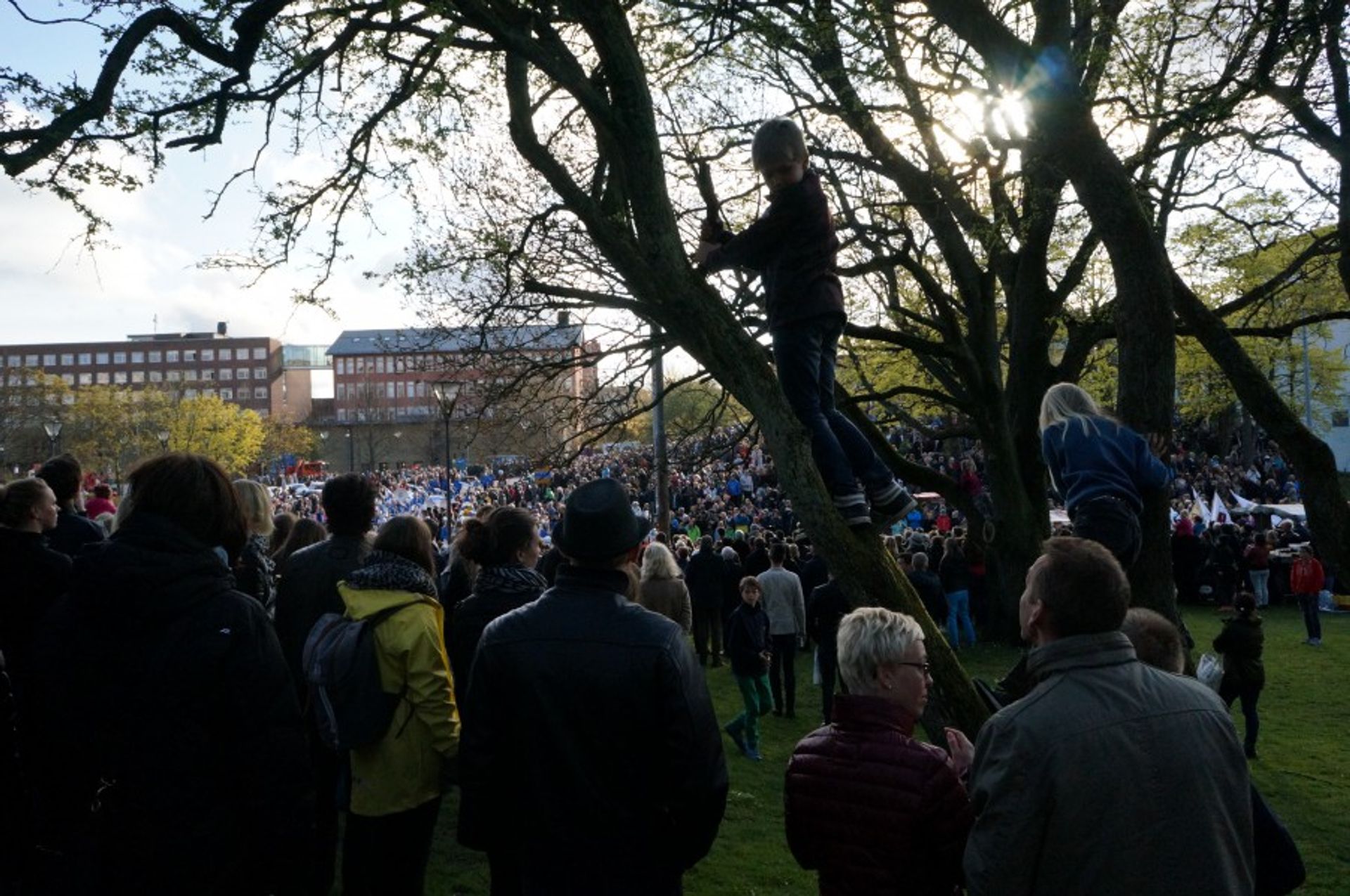 Seriously!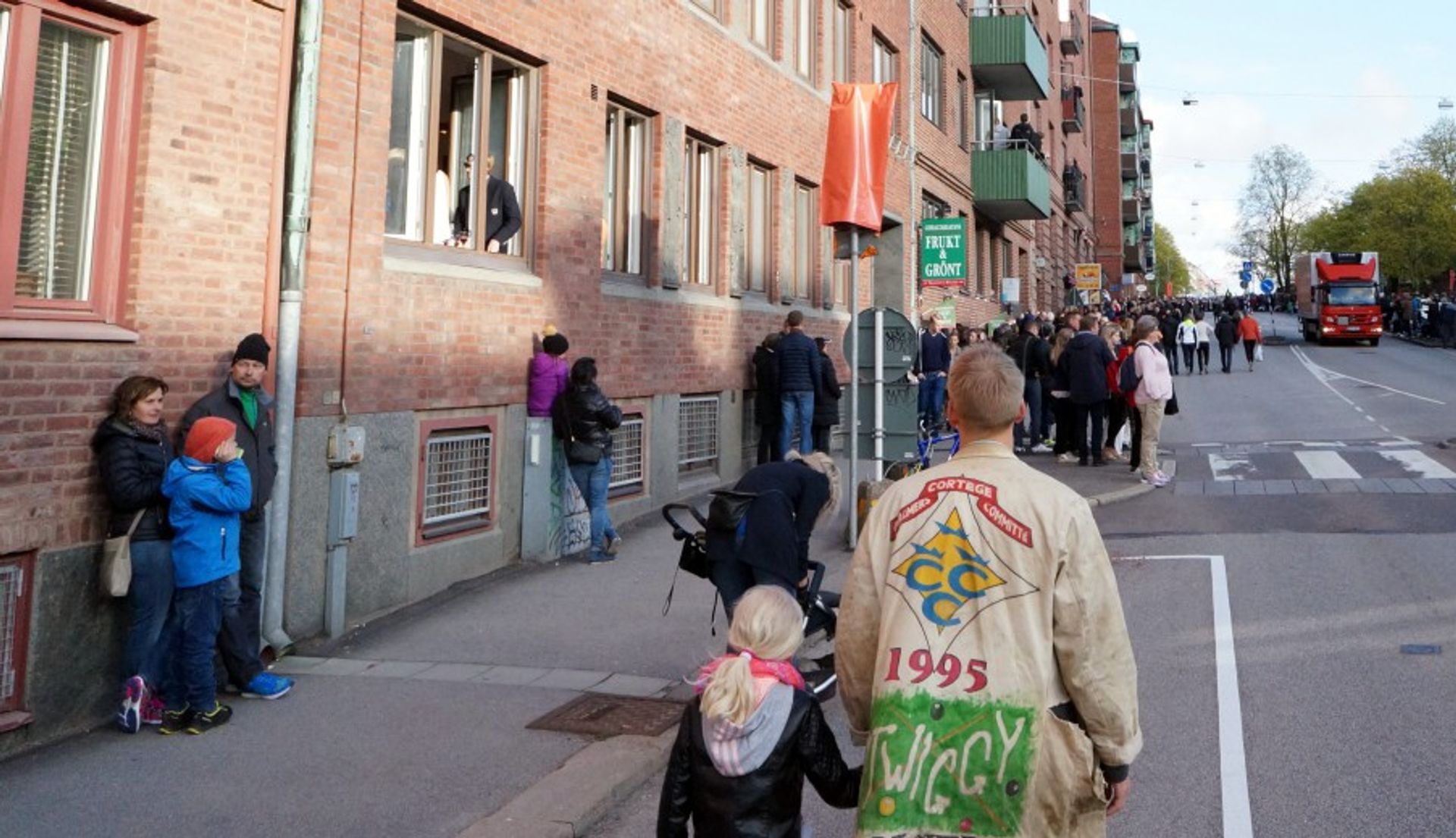 Father and daughter. Father is wearing his 1995 Cortege white coat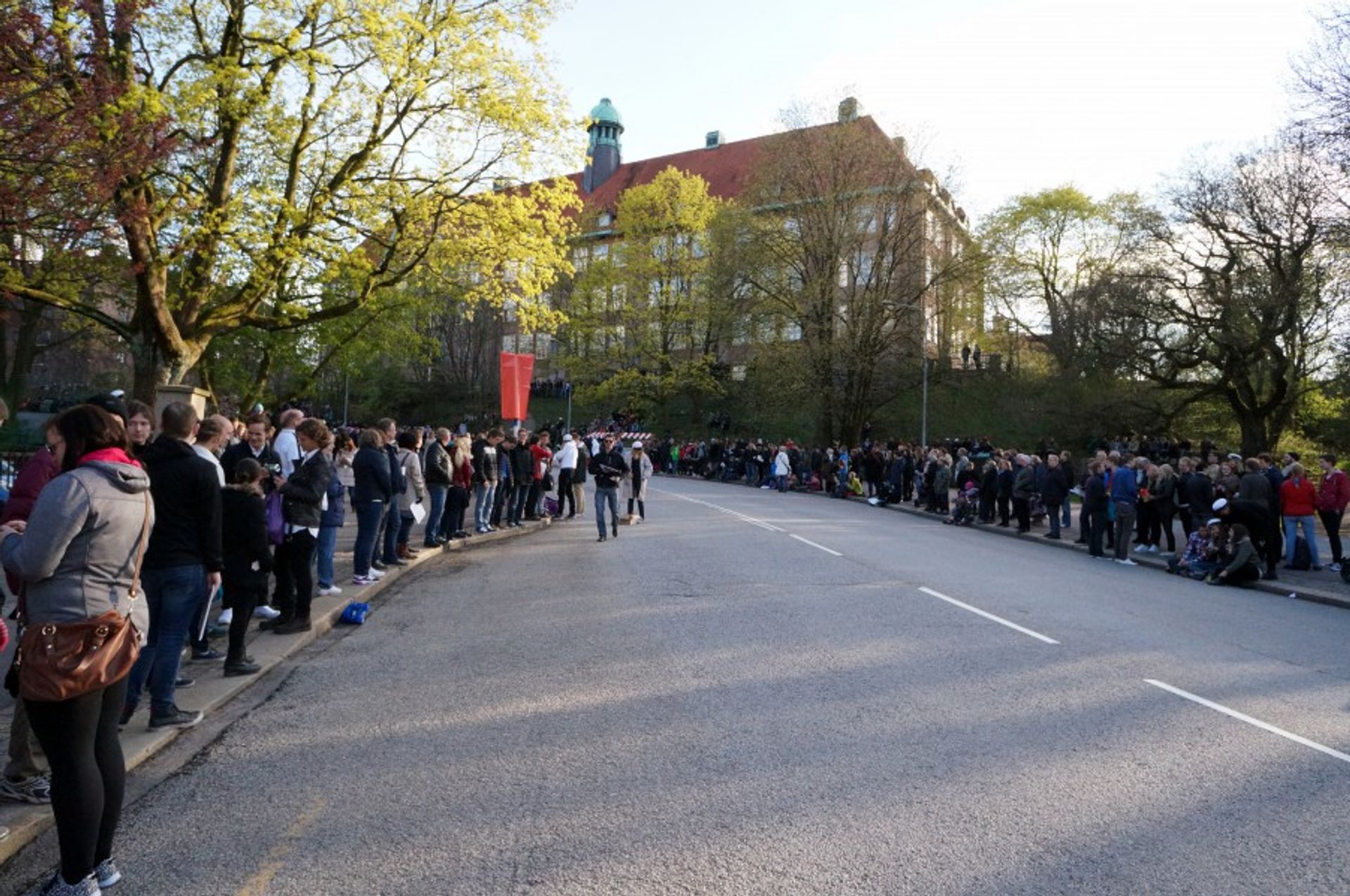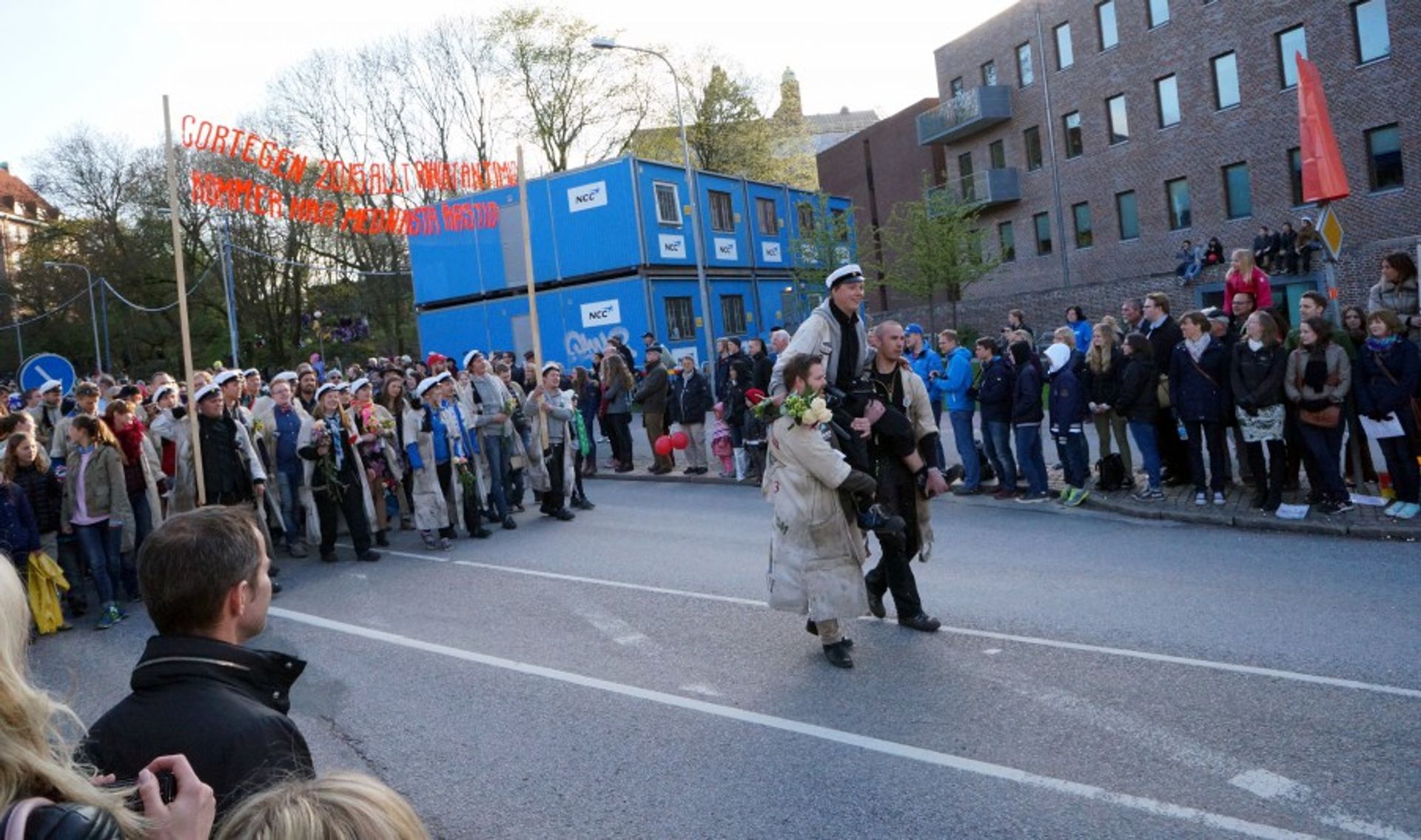 President/ Organizer?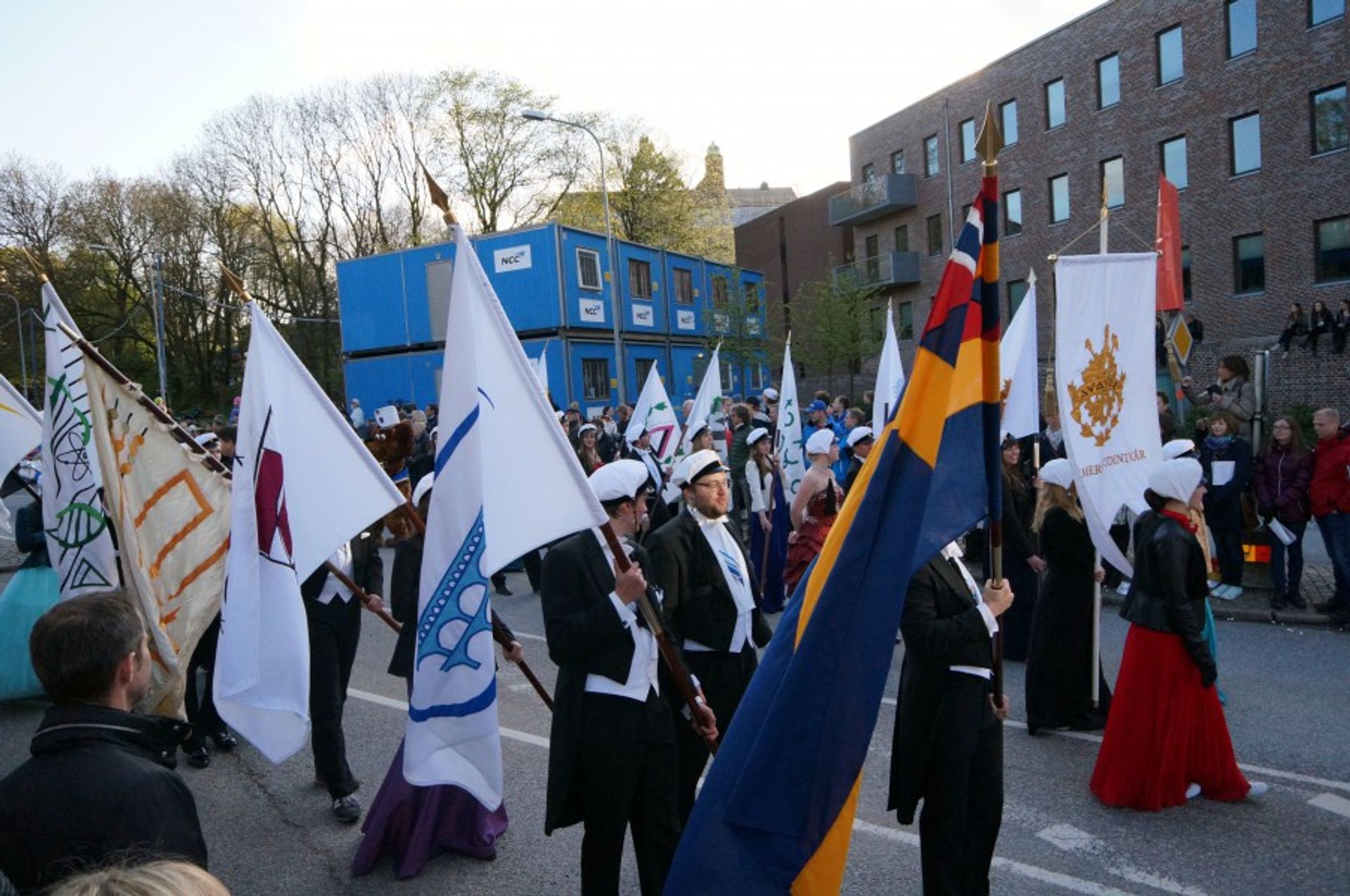 The start!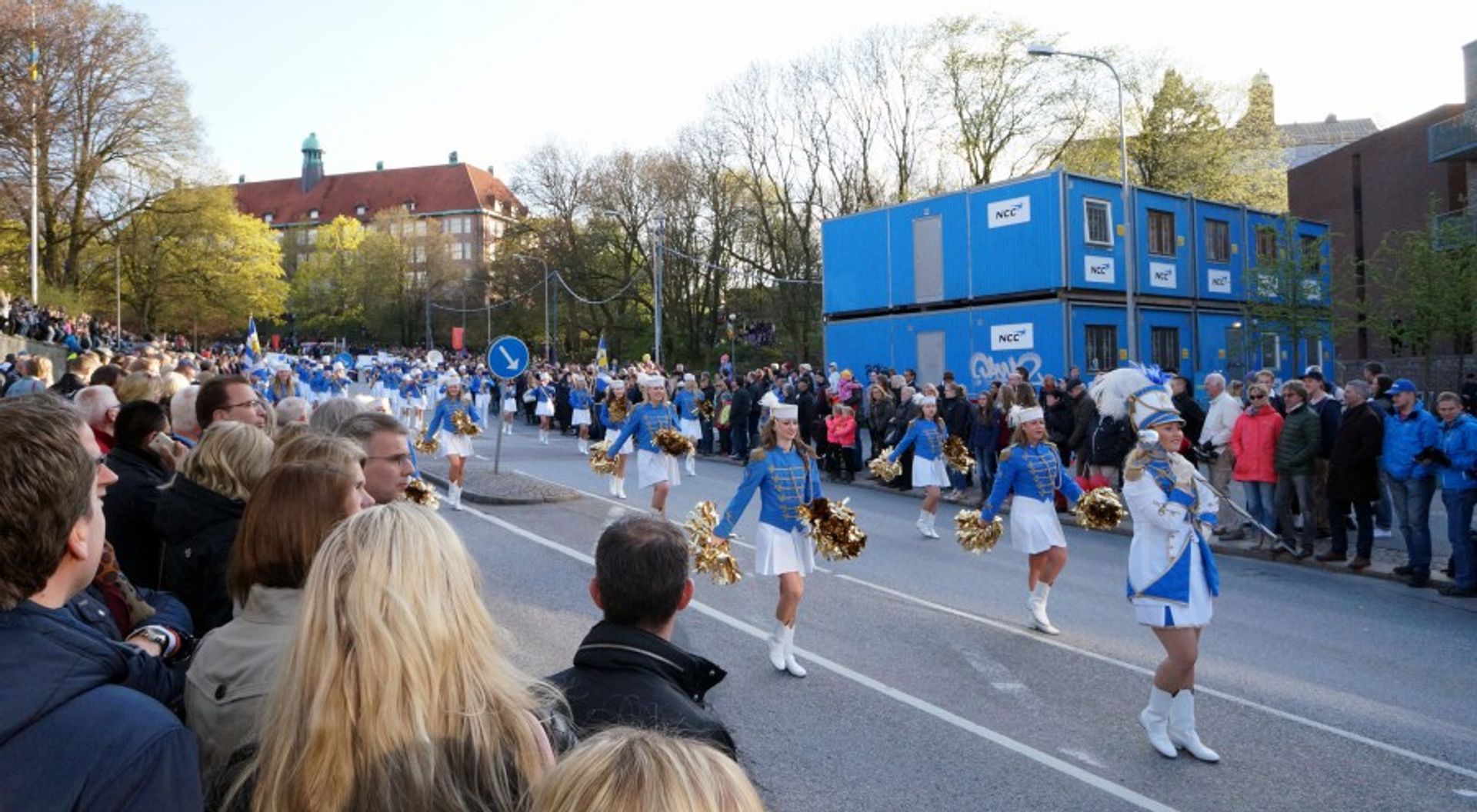 Cheerleaders! Now we have your attention!
Hot chick sporting a sexy moustache…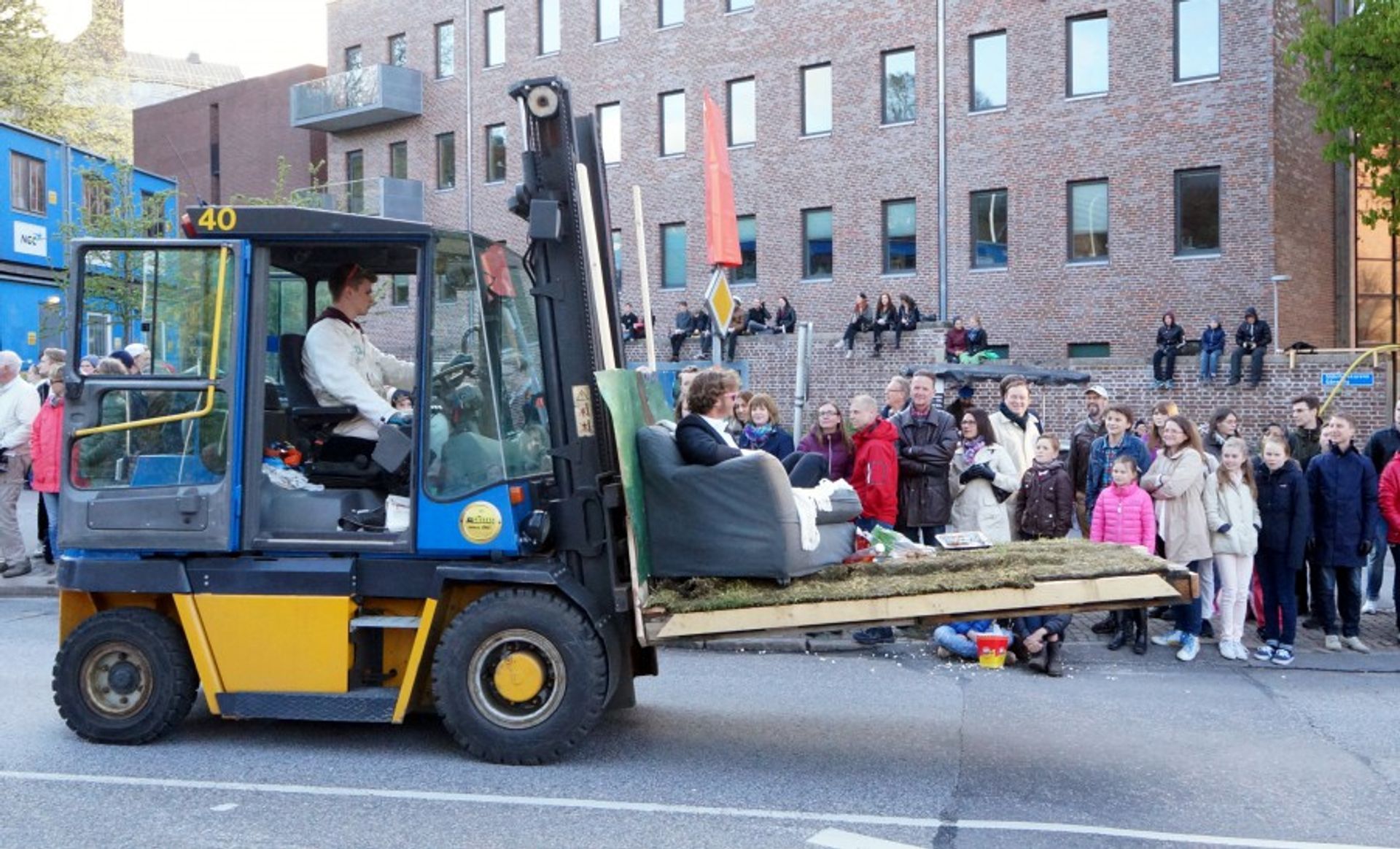 Cortege chief engineer making a bbq on the lawn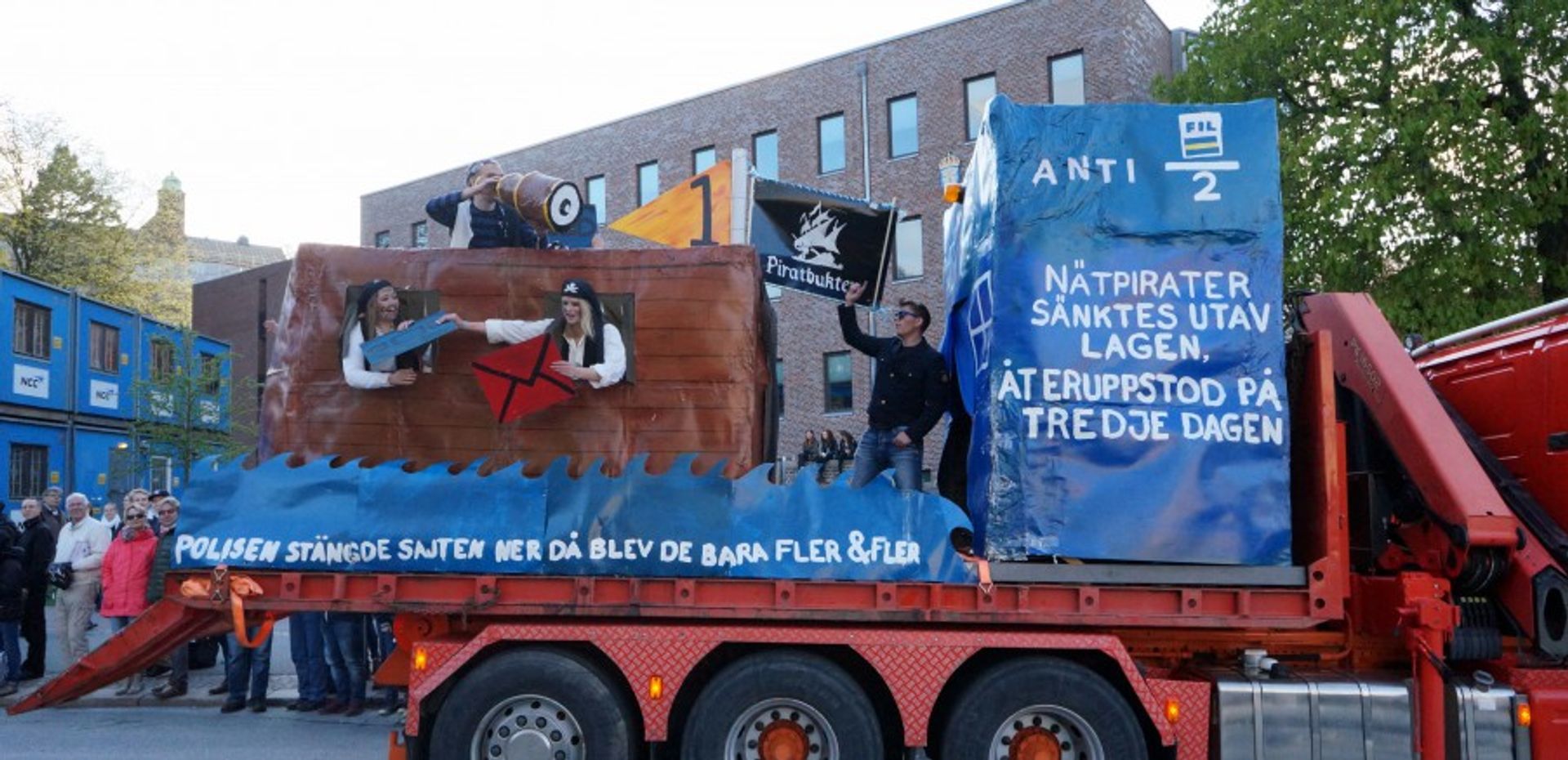 …Pirate bay!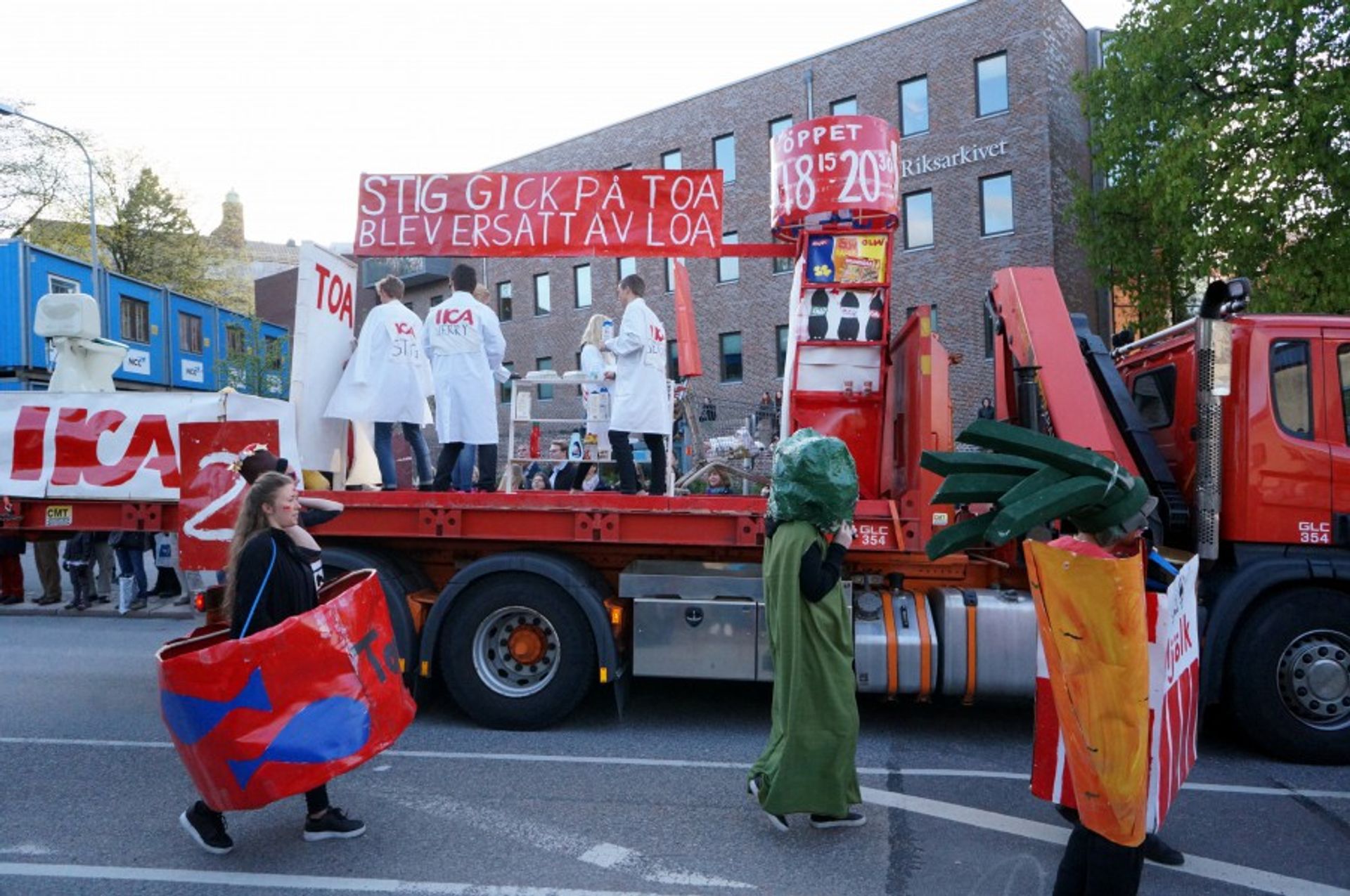 ICA supermarket changing price/ products?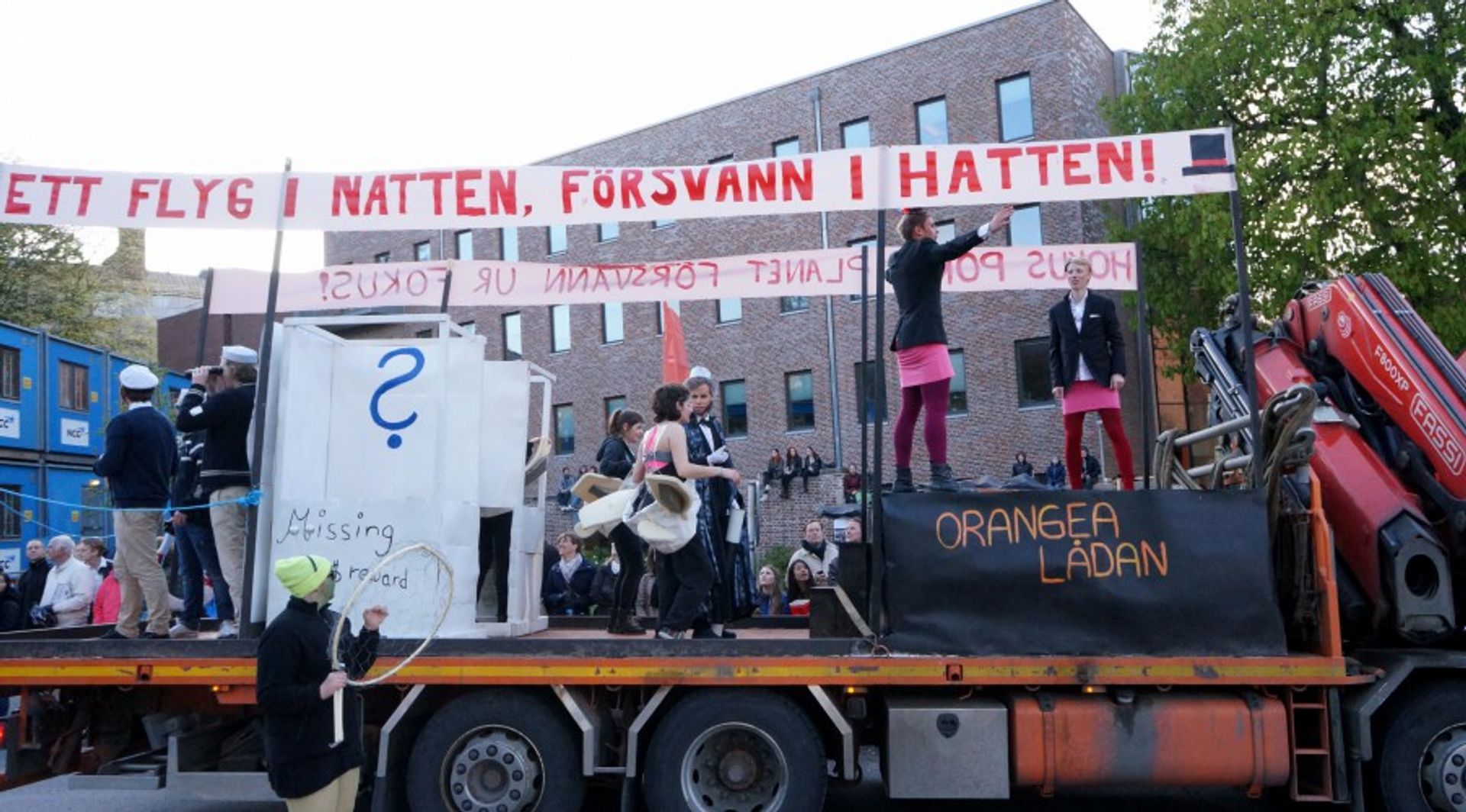 Malaysian airline went missing 🙁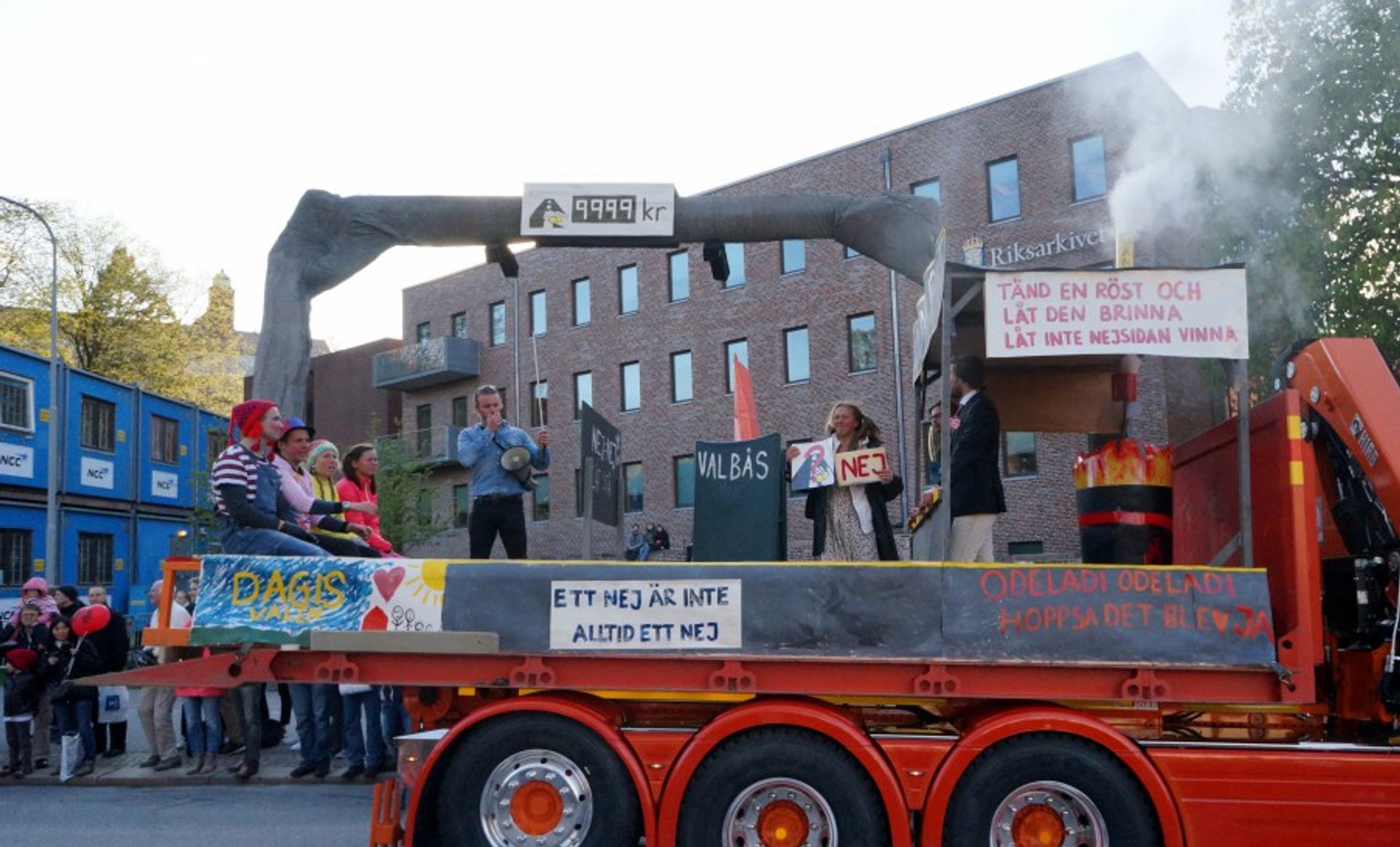 Gothenburg toll routes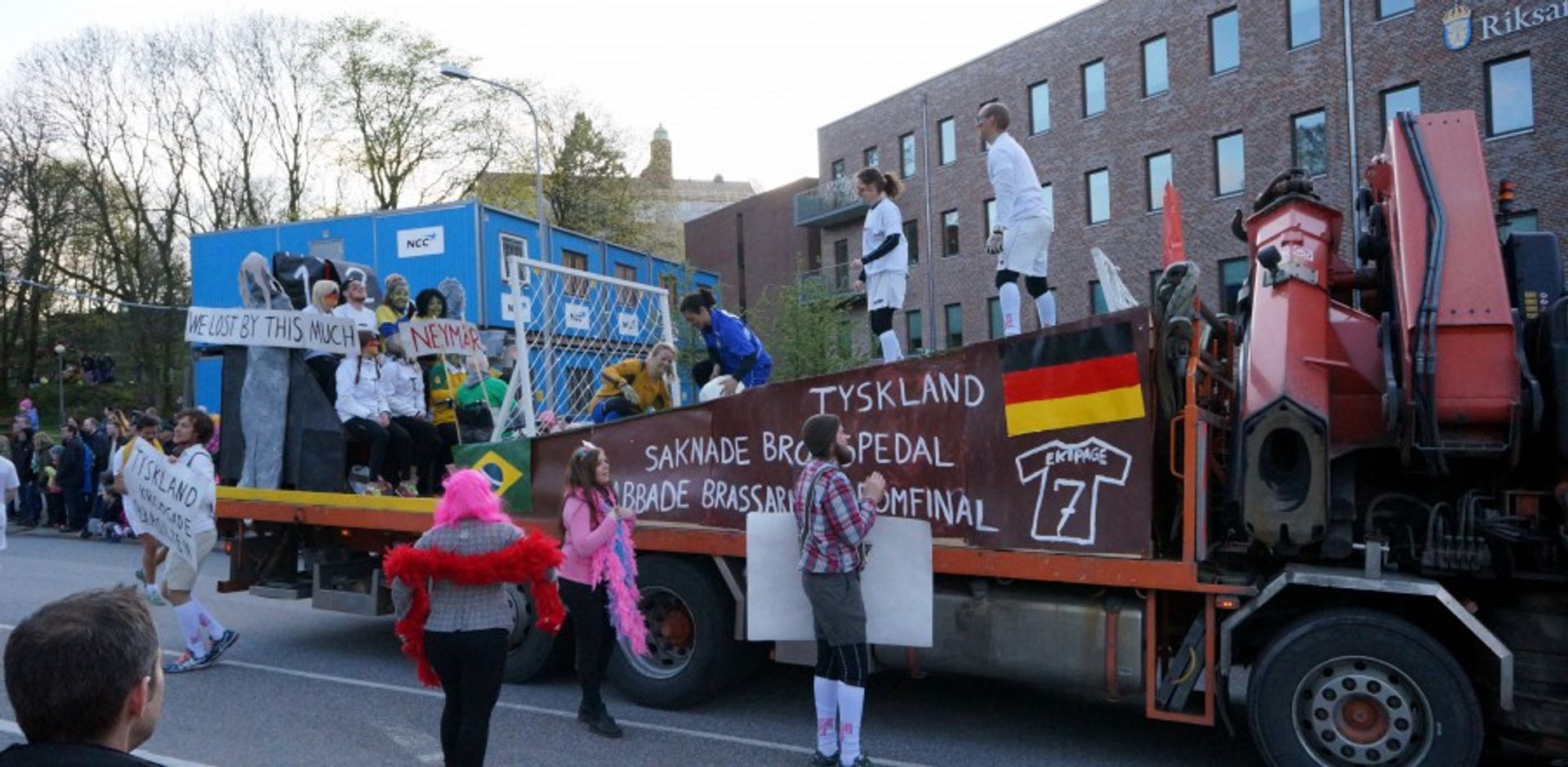 Germany vs. Brazil in the world cup.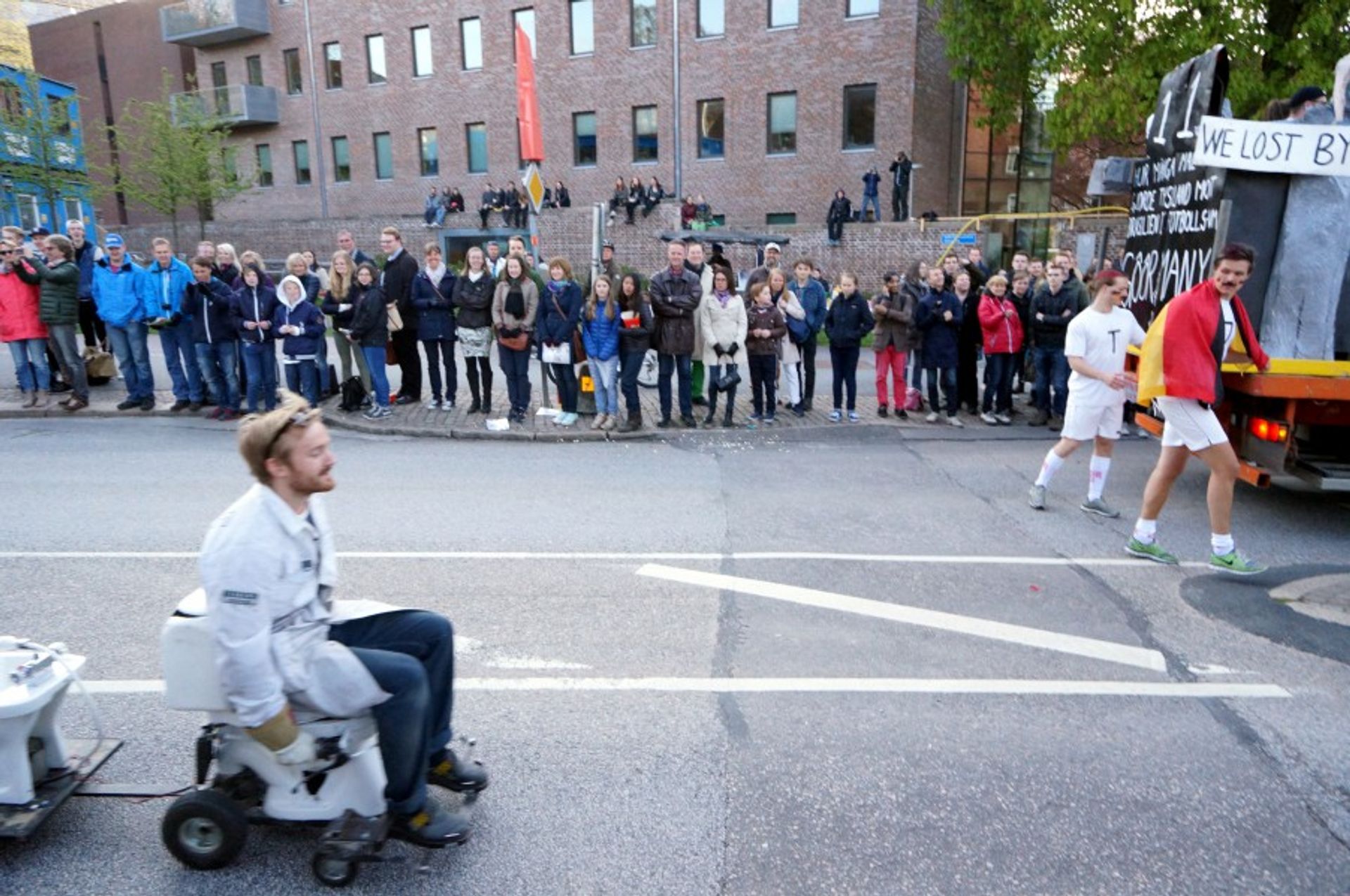 hmmm… high speed poop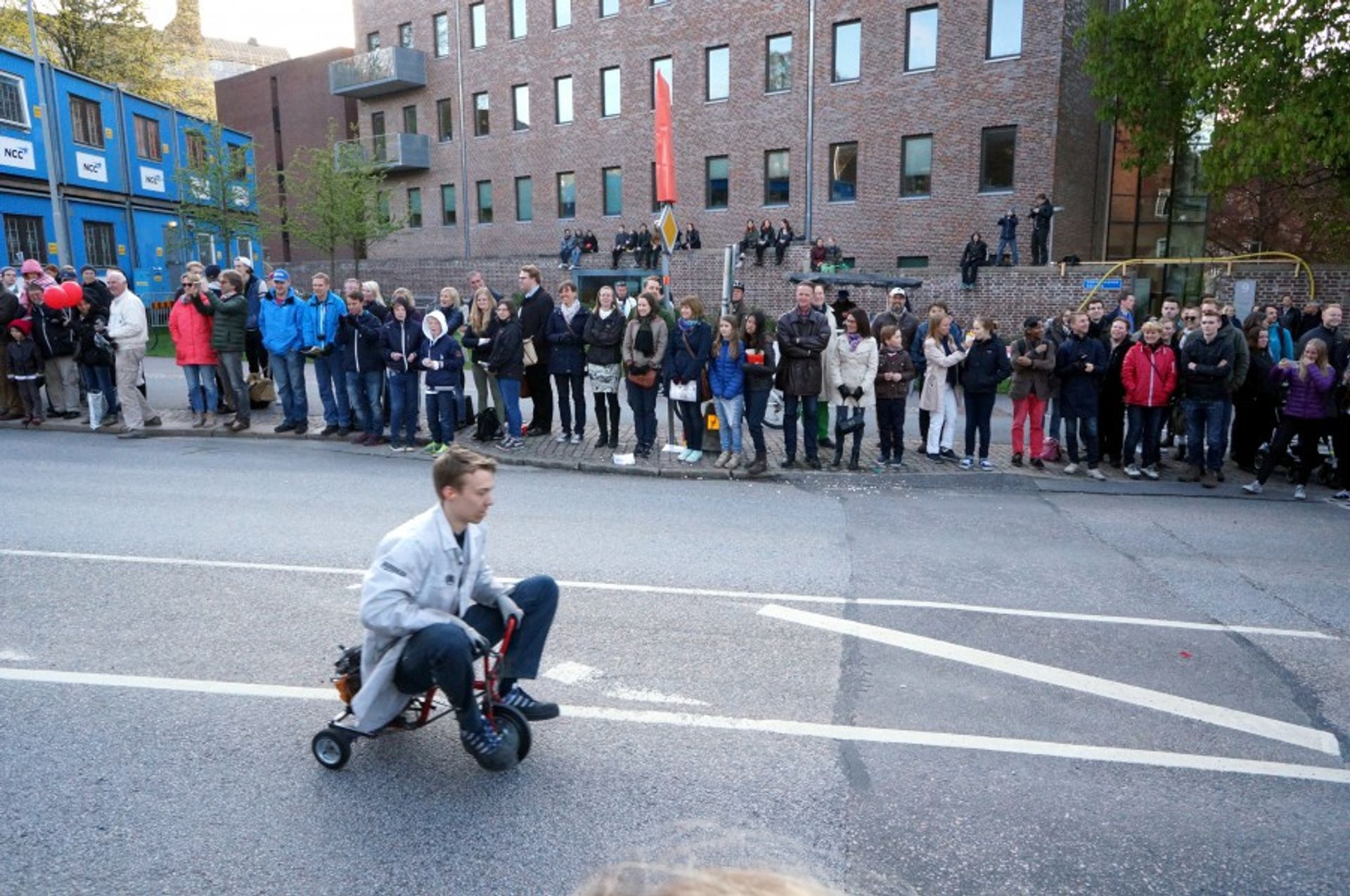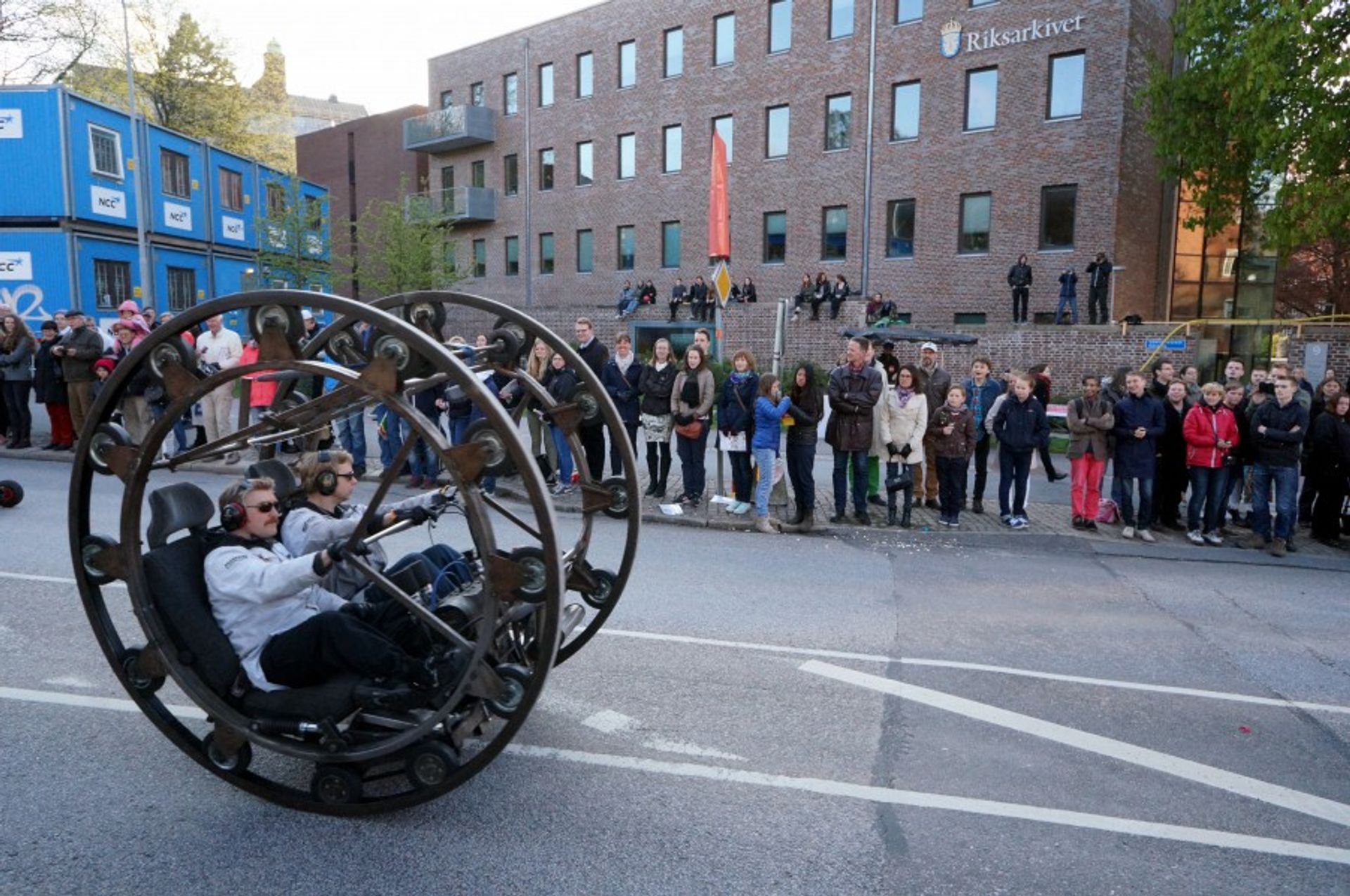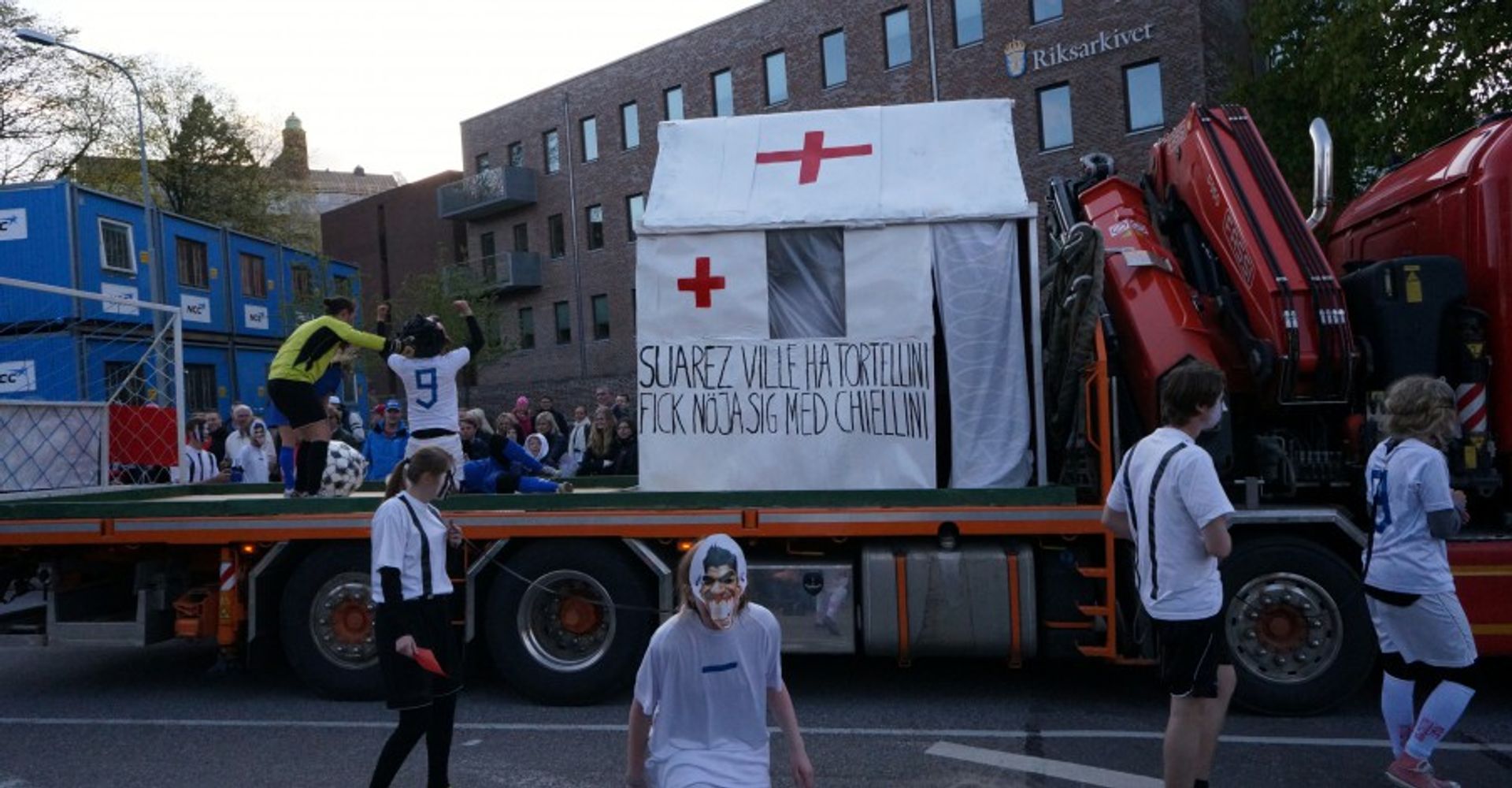 Suarez biting people in the world cup…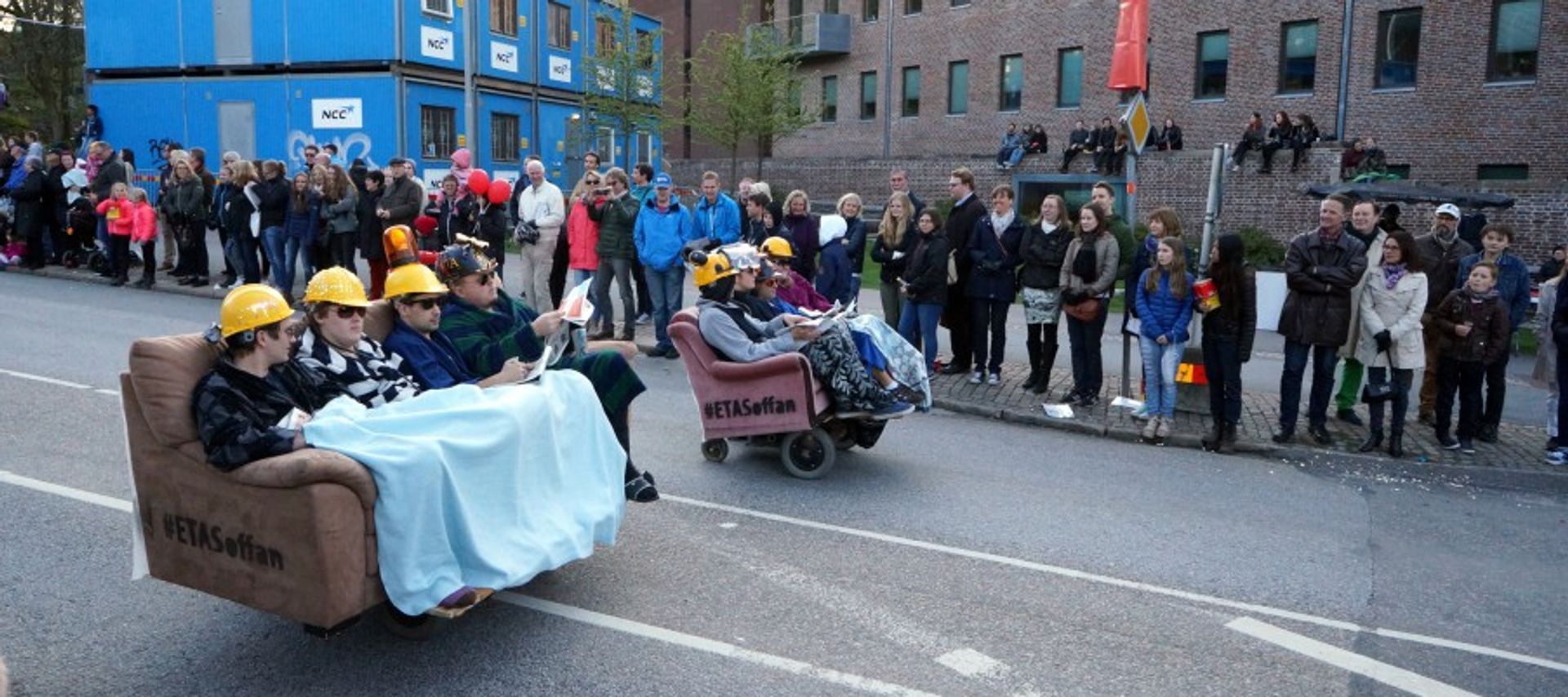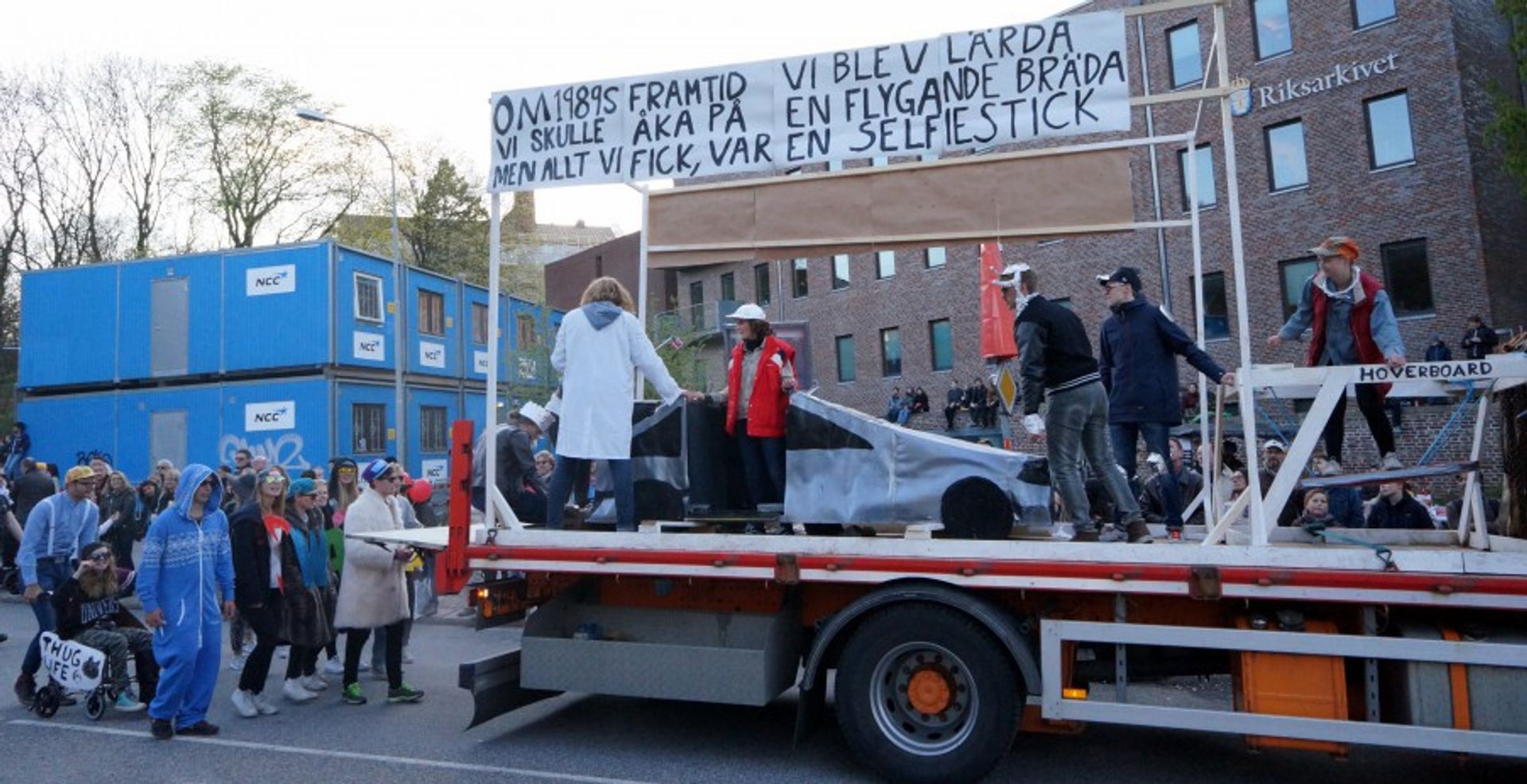 "back to the future"… and all we got is a selfie stick…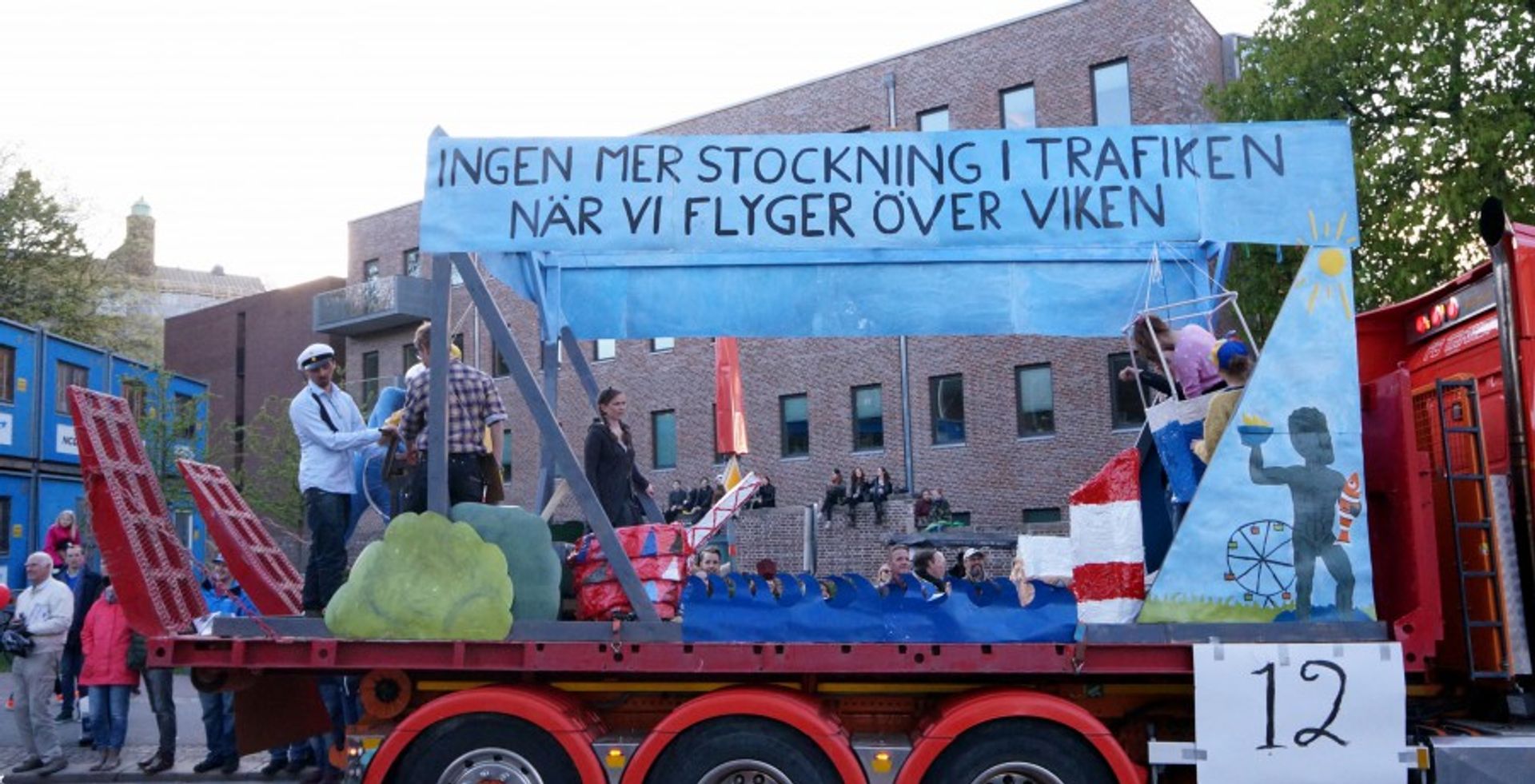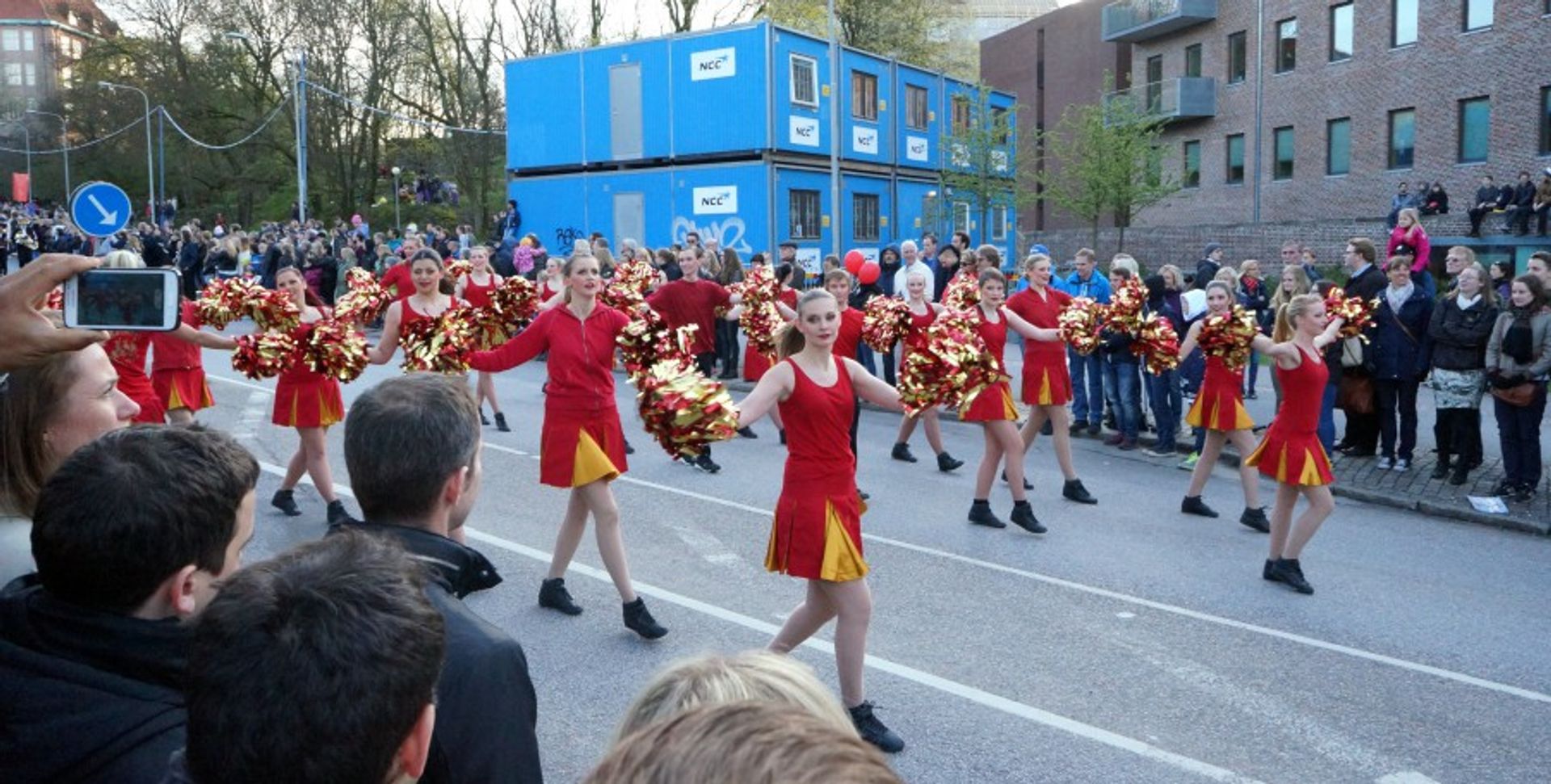 more cheerleaders!
Swedish education needs reform…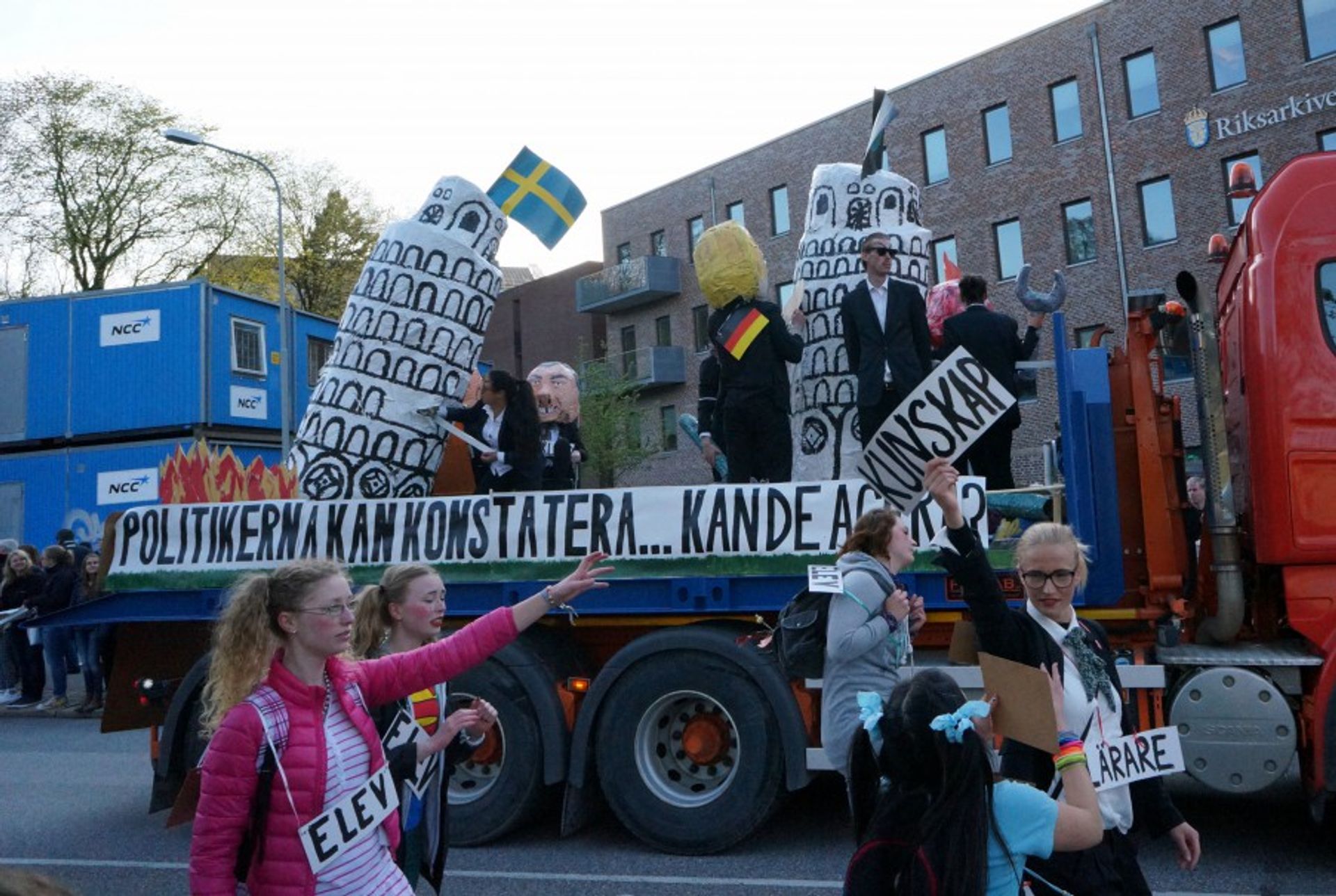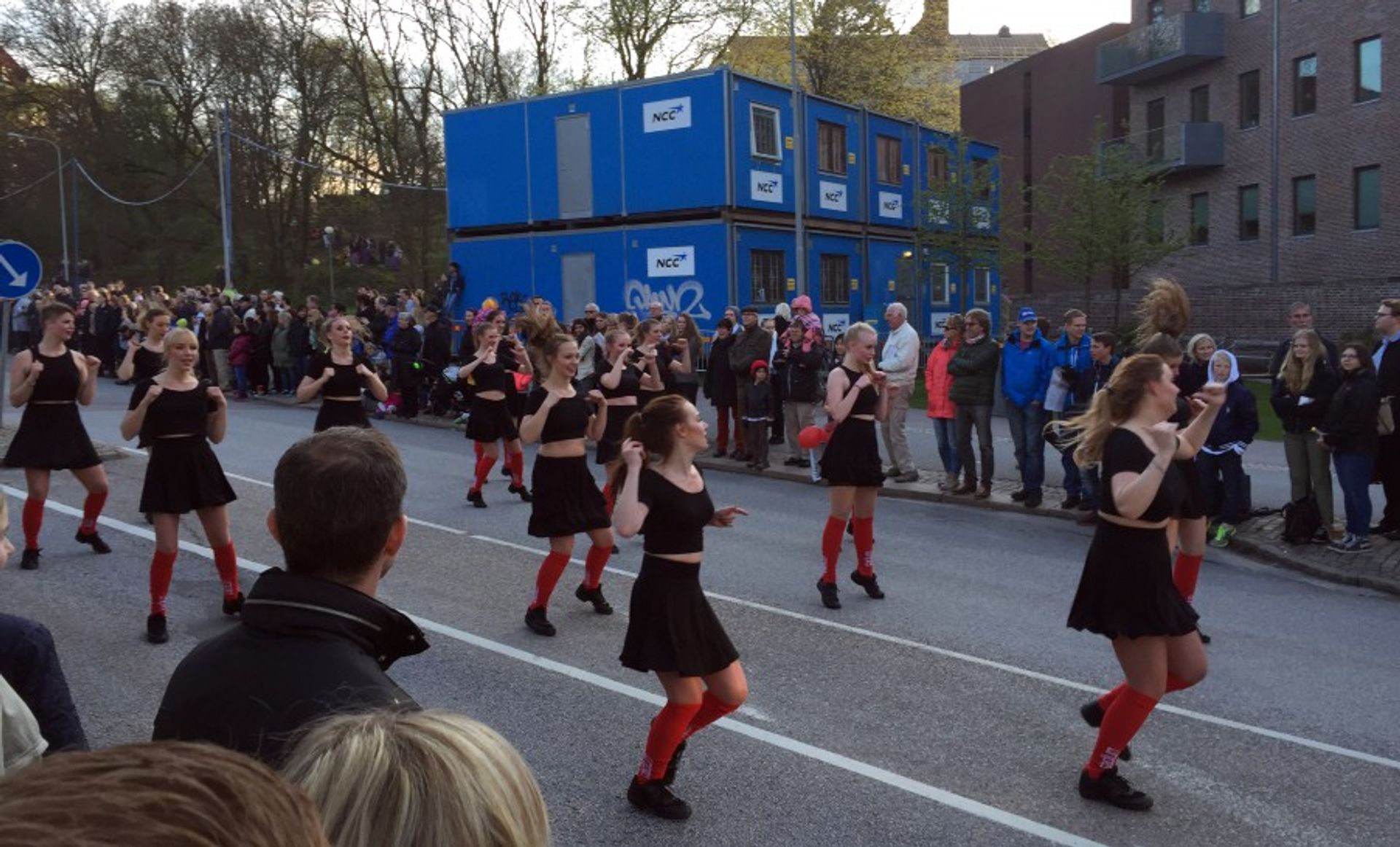 more cheerleaders…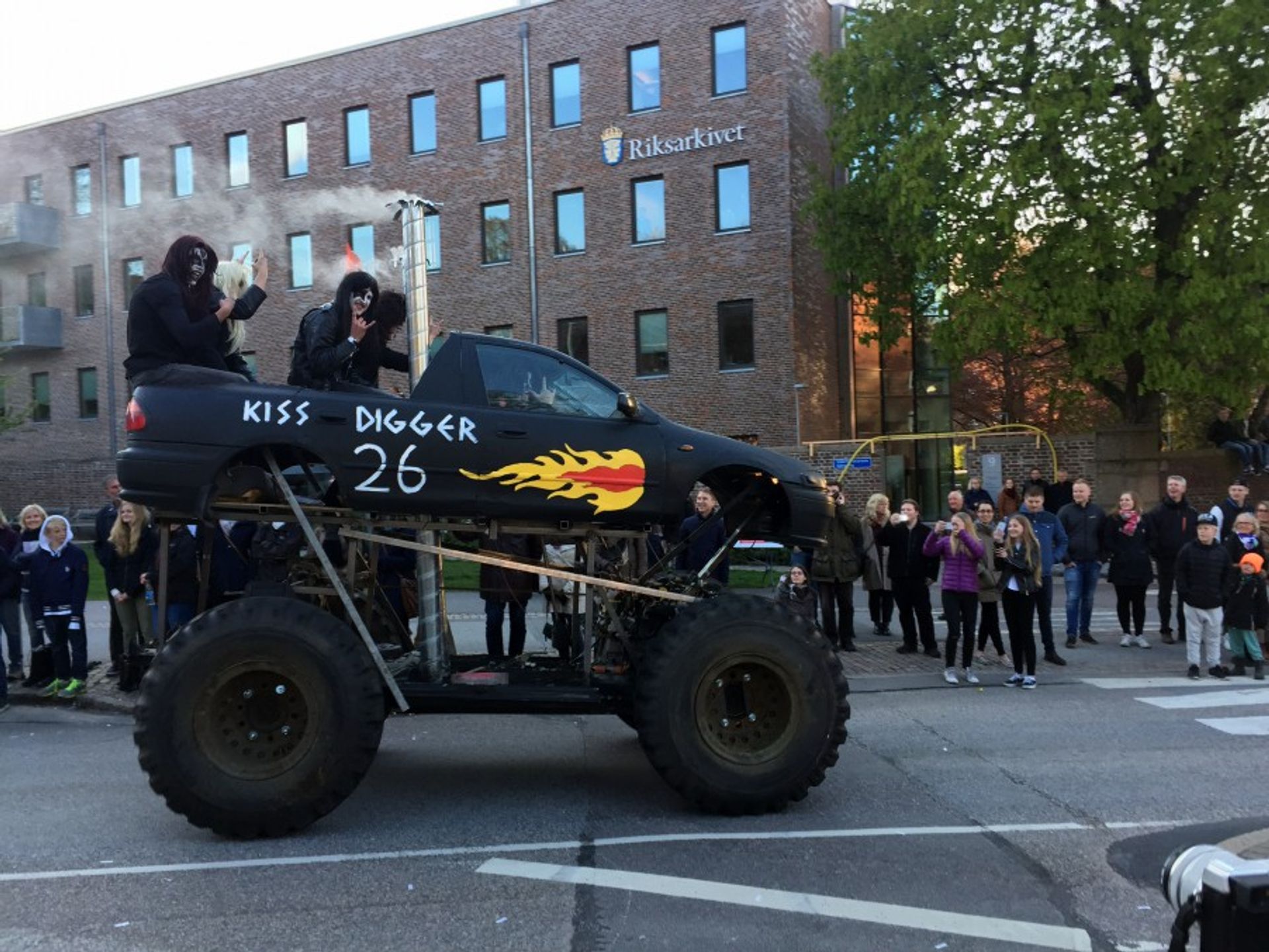 Come to Chalmers! We will form a team at next year's Cortege!
löv,
gimmygöteborg