I have recently started a new course that I have not had so much to deal with so far. It's called Intellectual Property Law in a Global Perspective. I have opted for this course because of my increasing interest in the vast area of Intellectual Property Law and all of its characteristics.
The course has started two weeks ago and regardless of the amount of studying/reading we have, I think it's a really exciting course to be in. We are a small group of 8 people in class, so the atmosphere is relaxed yet studious and we are forming great bonds with our professors and have a chance to ask for specific topics we want to hear more about.
All in all, a nerd like me (guilty as charged) clearly enjoys this. The first few classes were intense, to say the least. We were supposed to get up to speed with the basics, lay the groundwork for building our knowledge of this big area of law.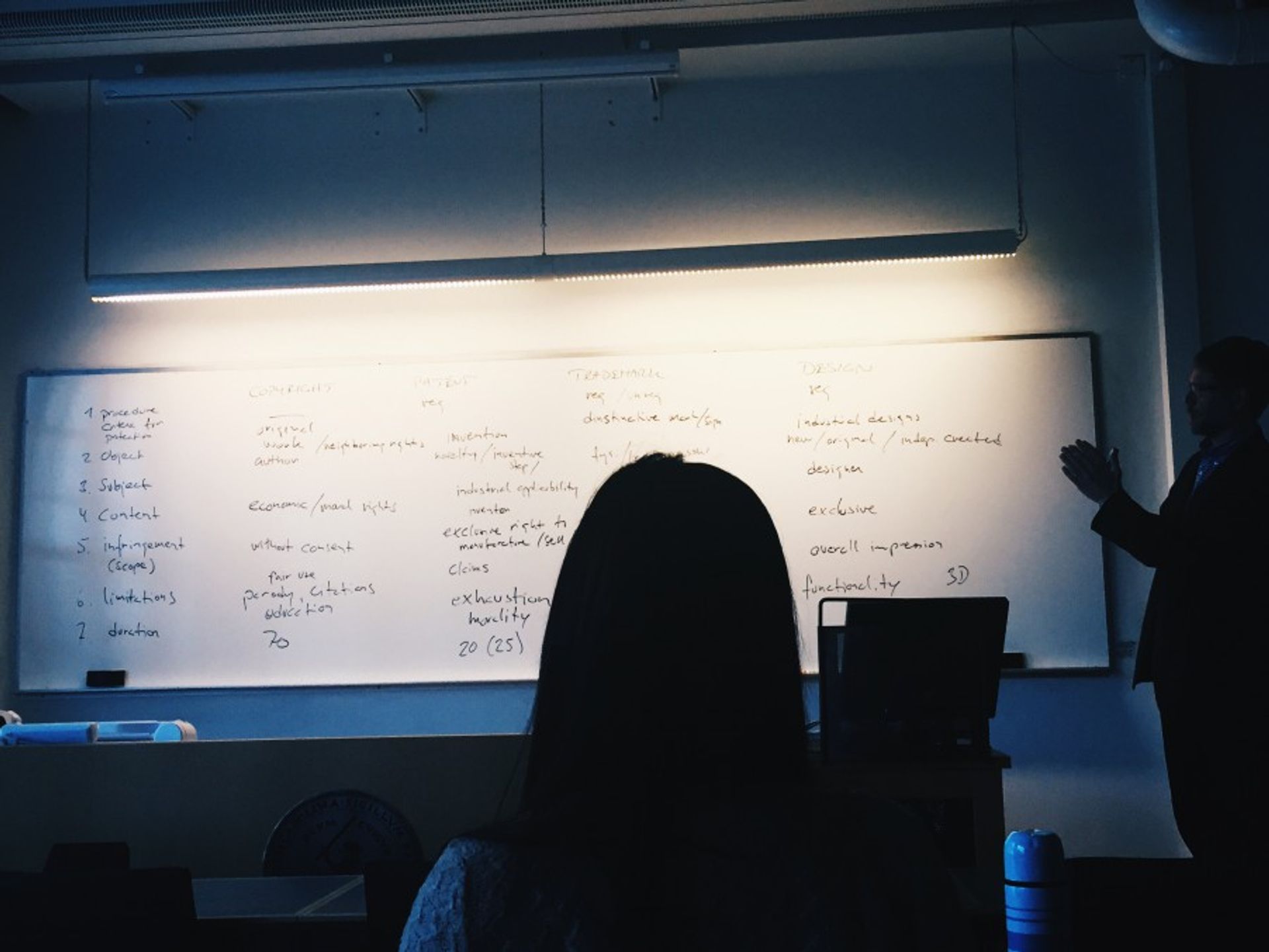 Somehow, despite the intensity, I don't find it tiring to be in this course. It might have to do with the fact that the course professors are so clearly passionate about their jobs and this area that listening to them speak about it is so inspiring and motivating.
We are hearing about a lot of things, but what interests me the most is the cyber area: domain name protection, copyright on the internet, computer software protection etc.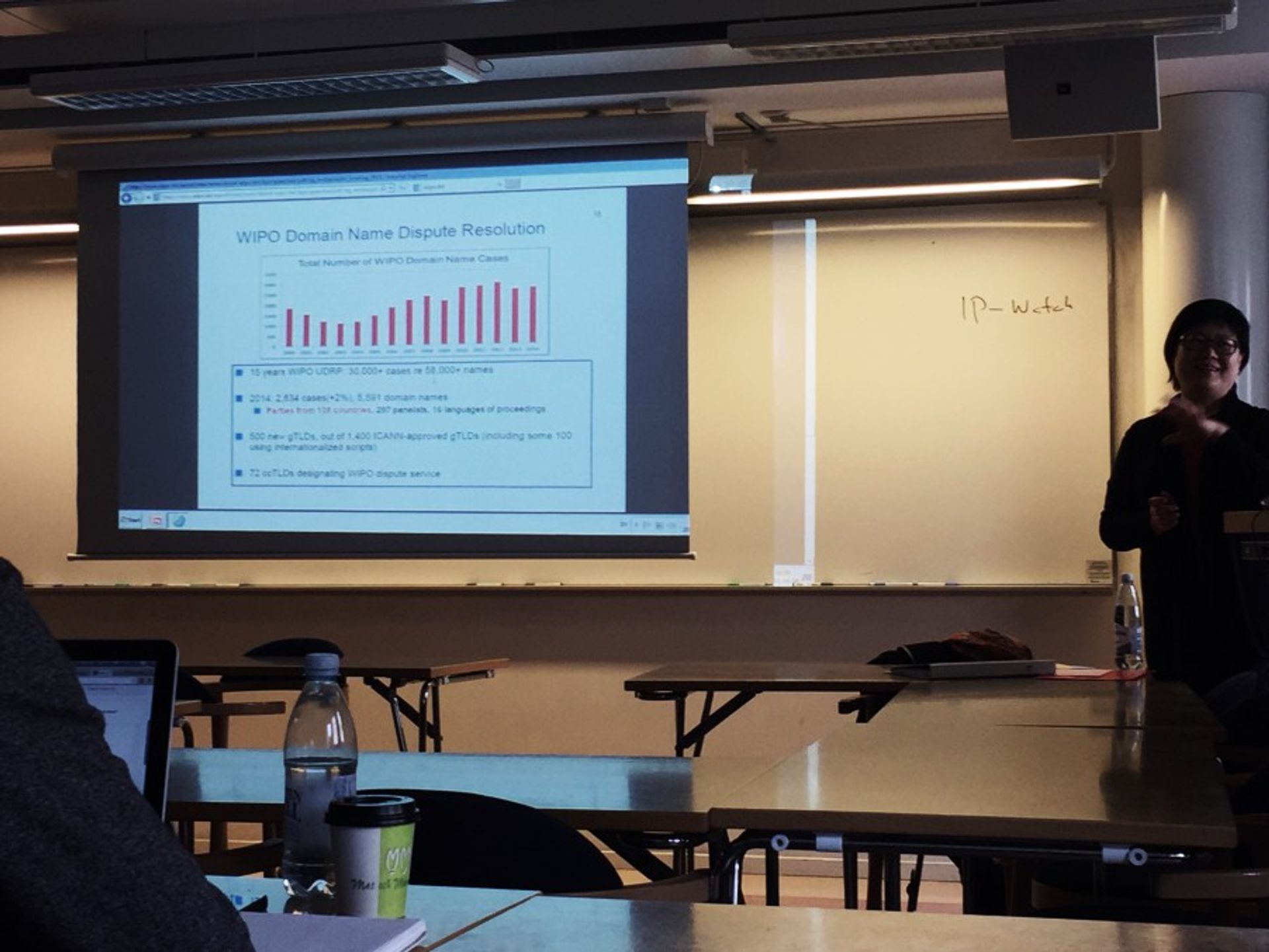 Ok, break is over: I have to go listen to an important lecturer from the World Intellectual Property Organisation (WIPO)!