"A good car is not just a fast car… it is the one that goes the fastest around a corner."  Praise Vehicle Dynamics!
Side note:
Chalmers has a lot of collaboration with industry on vehicle dynamics/autonomous driving. Chalmers also has a partnership with Stanford working on that autonomous Pike's peak Audi TT. Super cool stuff! Professor Mathias Lidberg is the Chalmers man in charge.
Side note #2:
Colloquial: "Chalmers profs are super chill". Professor Lidberg (well, we address him as Mathias) gave me a nickname "GoPro", because I helped him with his GoPro video camera. Yep, he is also a fan of GoPro video camera. What a cool prof!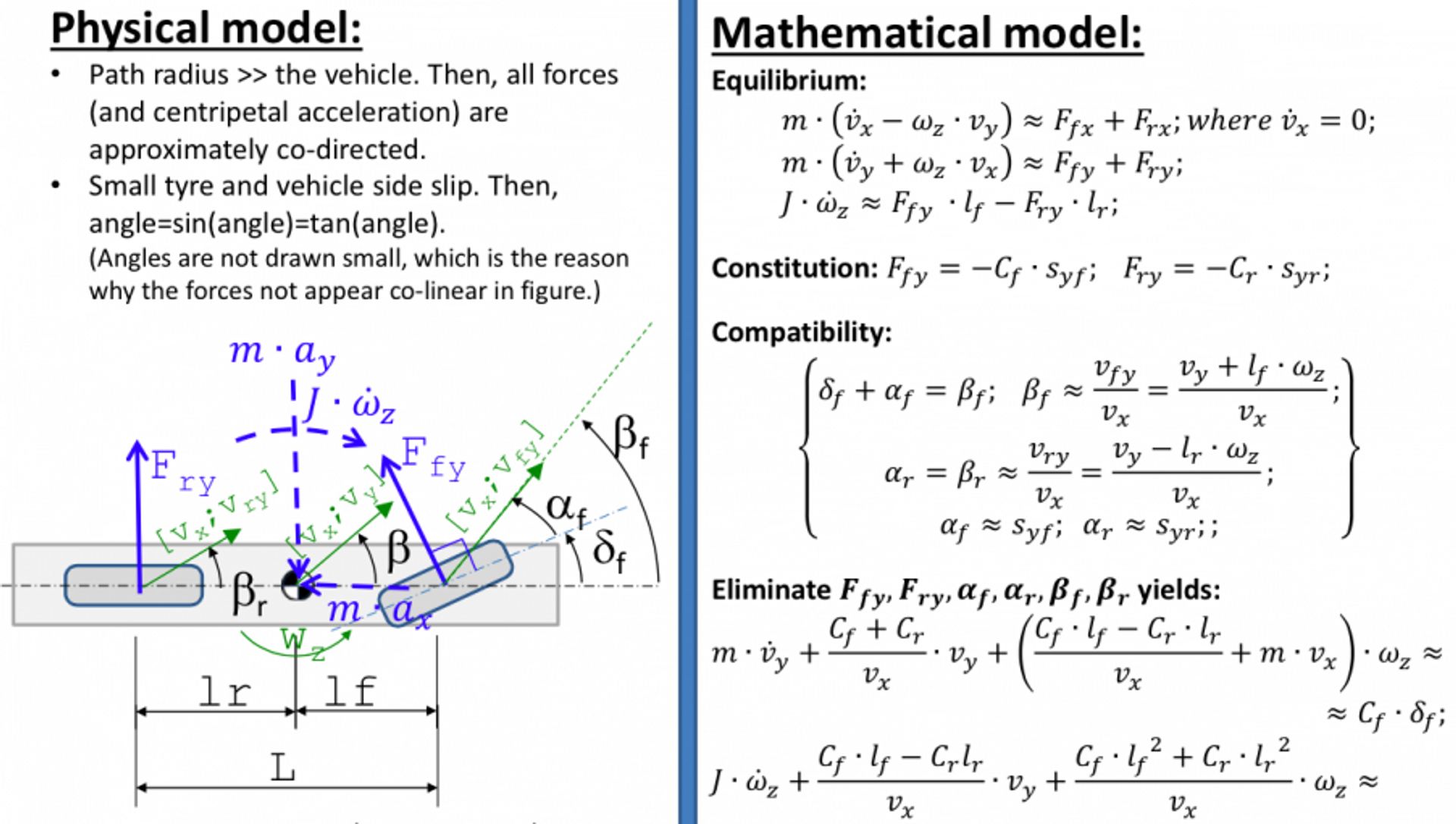 Back to Vehicle Dynamics:
Sure, this course was quite challenging and somewhat essential to Automotive Engineering. The course studied basic vehicle-handling characteristics. What is …handling?
Motivation: have you ever sat in the back of a crappy minivan? If you have, then you might have some good clues why they are nicknamed "vomit comets". When you come to a stop and your car is still wobbling up and down seconds after, it probably means you are driving a crappy car.

How do we fix that?
The short answer is to study the car's suspension geometry, springs and dampers – so they work with the rest of the car together in harmony.
We started modelling vehicles as a "bicycle" (if you think about it, cars are nothing but two bikes)… and we didn't really go beyond the bicycle model either, because the model is so robust.
There was a lot of mathematics in this course. I had to dust off my Laplace transformation equations. Ok, I won't go into the details about this course, as it will give me headaches. But here are some interesting thoughts…
1/ The Swedes here löv using LaTex for writing reports. And Yes, it looks super crisp!
2/ I mentioned that the Chalmers students are very proficient with Matlab. It is incredible how good they are! I still have a lot to catch up to them. Matlab is a handy tool to perform operations on large sets of data. Learn it before coming to Sweden.
3/ I described a study visit to the AstaZero test track. AstaZero is the world's prime test ground for vehicle traffic safety. We were there to perform a few driving maneuverers, capture data, and…finally go home and analyse it. According to the data analysis, I am a jerky driver. Meh…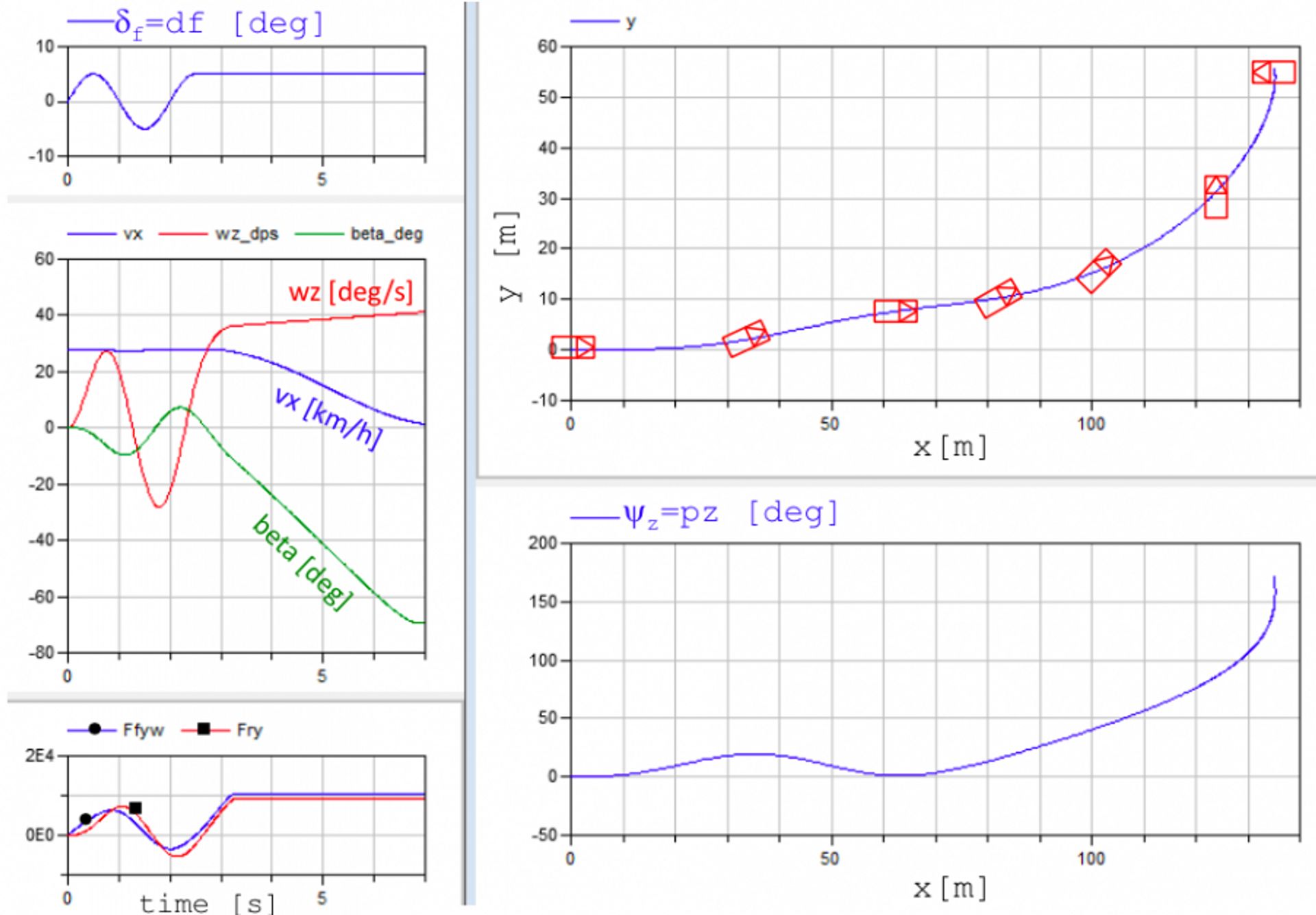 I really enjoyed the course, as it was challenging, it had a mixture of theory and practically, and it had a very interesting hands-on lab project on the test track.
… but that exam was a little (too) difficult.
Så, exam season is upcoming. In fact I have an exam on Monday. Meanwhile, spring is in full swing. I am sitting on the grass, writing this blog…. Ummmm the grass isn't completely dry…g2g!
Löv,
gimmygöteborg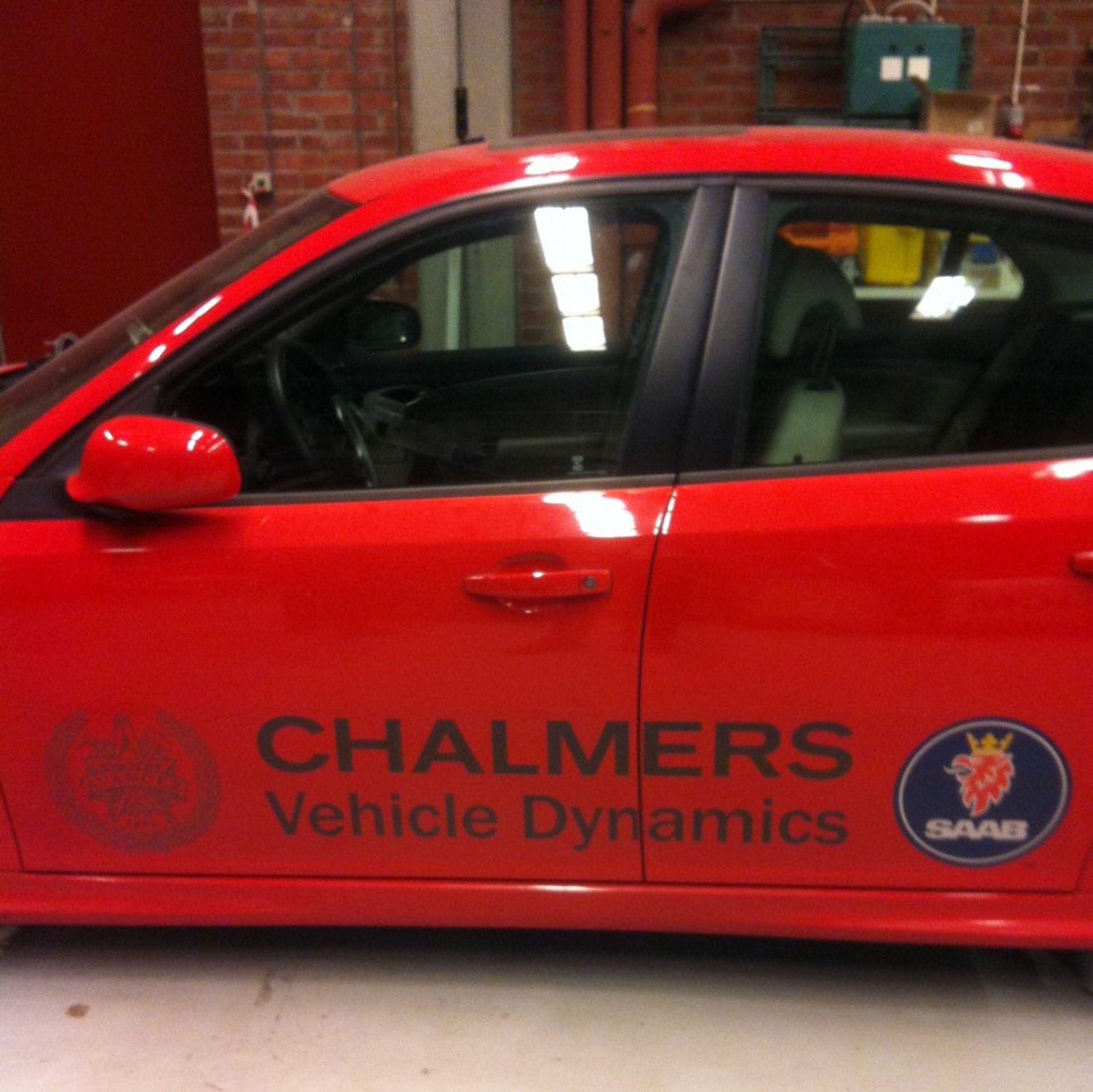 Ref:
Photos extracted from "Course compendium for MMF062"
This compendium also available as pdf file at
http://pingpong.chalmers.se/public/courseId/4042/lang-en/publicPage.do. © Copyright: Bengt Jacobson, Chalmers University of Technology
Below: my bike, beautiful in terms of vehicle dynamics in design.