"So which companies do you regularly meet on campus? – I asked my SSE-based friend before coming to Stockholm. – Are there any hot techies? Or venture capitalists?" The response was too blurred: it seemed like everyone only cared about investment banks and management consultants. So no, no Apples or Googles at SSE. We were talking from two different worlds: me – from start-up bursting Berlin, and him – from corporate Stockholm. Wait a minute – I thought to myself – the home city of Spotify has gotta have more to offer!
It probably was after that conversation that an idea of having Google on campus was seeded in my head. It was the middle of the summer in Berlin, with tech open airs, World Cup craziness and hundreds of start-up applications to screen… There seemed to be little chance of me having the slightest chance to bring that idea to reality. However, the chance presented itself three months later, in the middle of exam period in cold rainy Stockholm. I read a piece of news on the study portal: Google was accepting applications for Google Student Ambassadors!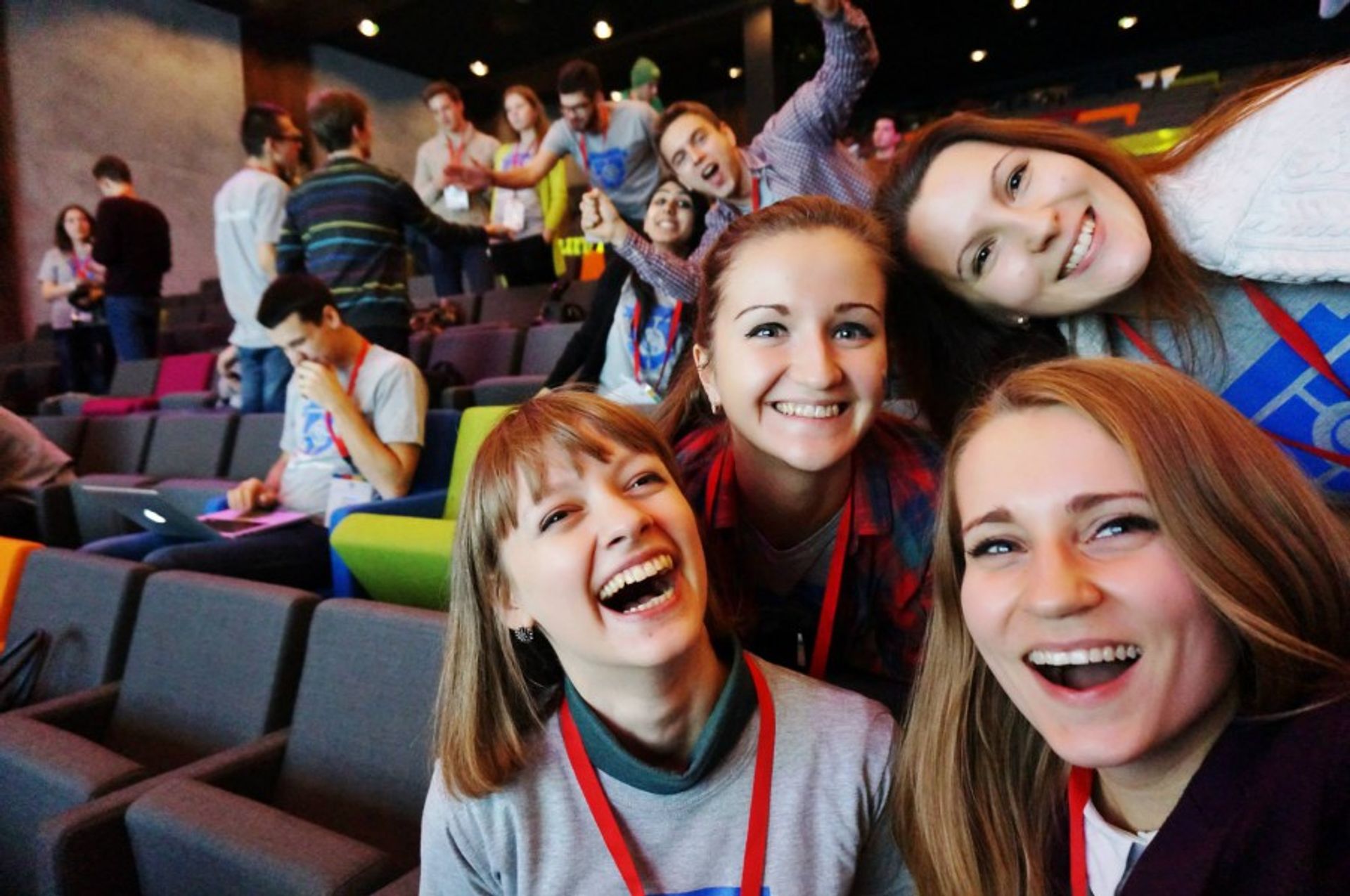 Half a year passed since I had an idea, and now, the two of us already held the first Google Student Ambassadors workshop at SSE – Digital Marketing 101. And there's more to come! We are about to flood SSE with Googleyness! On the serious note, though, you might ask a legitimate question, like why would a finance student study for AdWords exam instead of working on her CFA level one? I like how Anastasija (my fellow Google Ambassador) put it: "You can't do number crunching all the time!" Besides, AdWords will do me more good than CFA if I start my own business… But in short, I do it because it's fun #DoingCoolThingsThatMatter.
In the end, it seems there's more to SSE student life than number crunching. We should keep up with the digital age after all!
***
Credit for the photos: Marco Novelli, Dovile Remezaite