This always worries me a little. I remembered how fuzzy it was when I first started my apartment search in Borås, not knowing where the city was or even where to begin. It is always good to start the search for accommodation early. The university website has useful links and information on housing guidelines but in addition to those, here are some free sites which I would normally use for accomodation search in Sweden.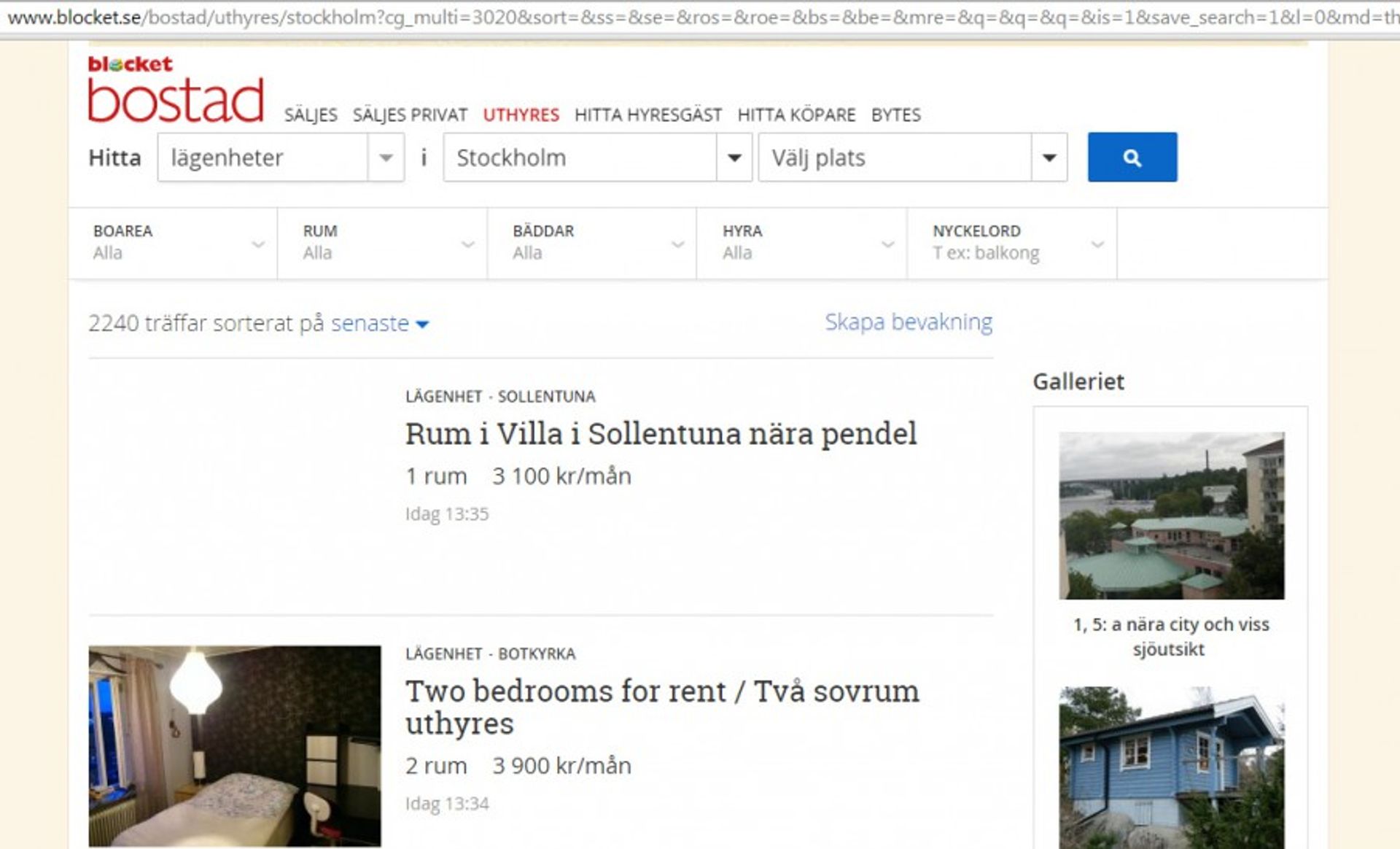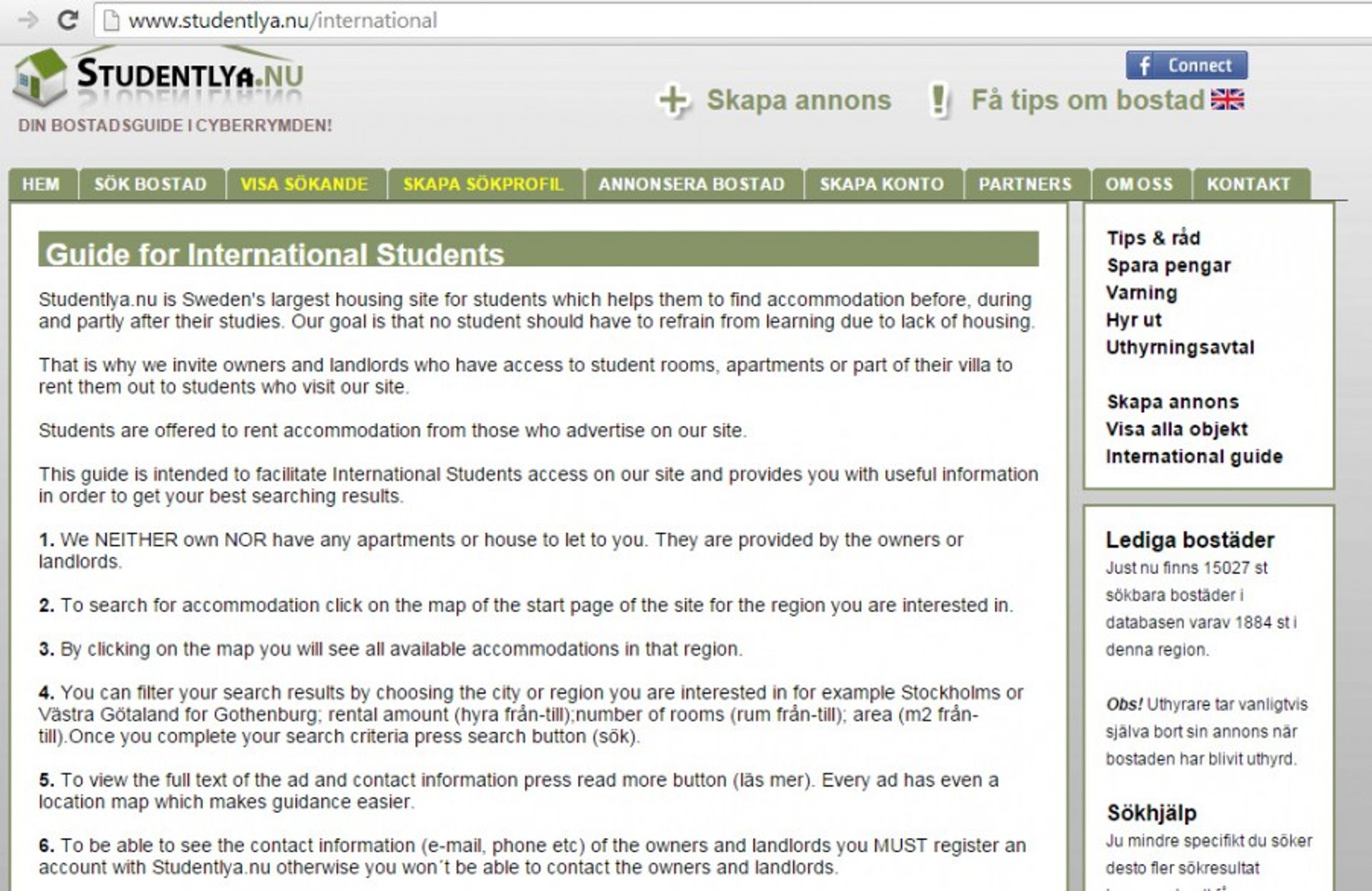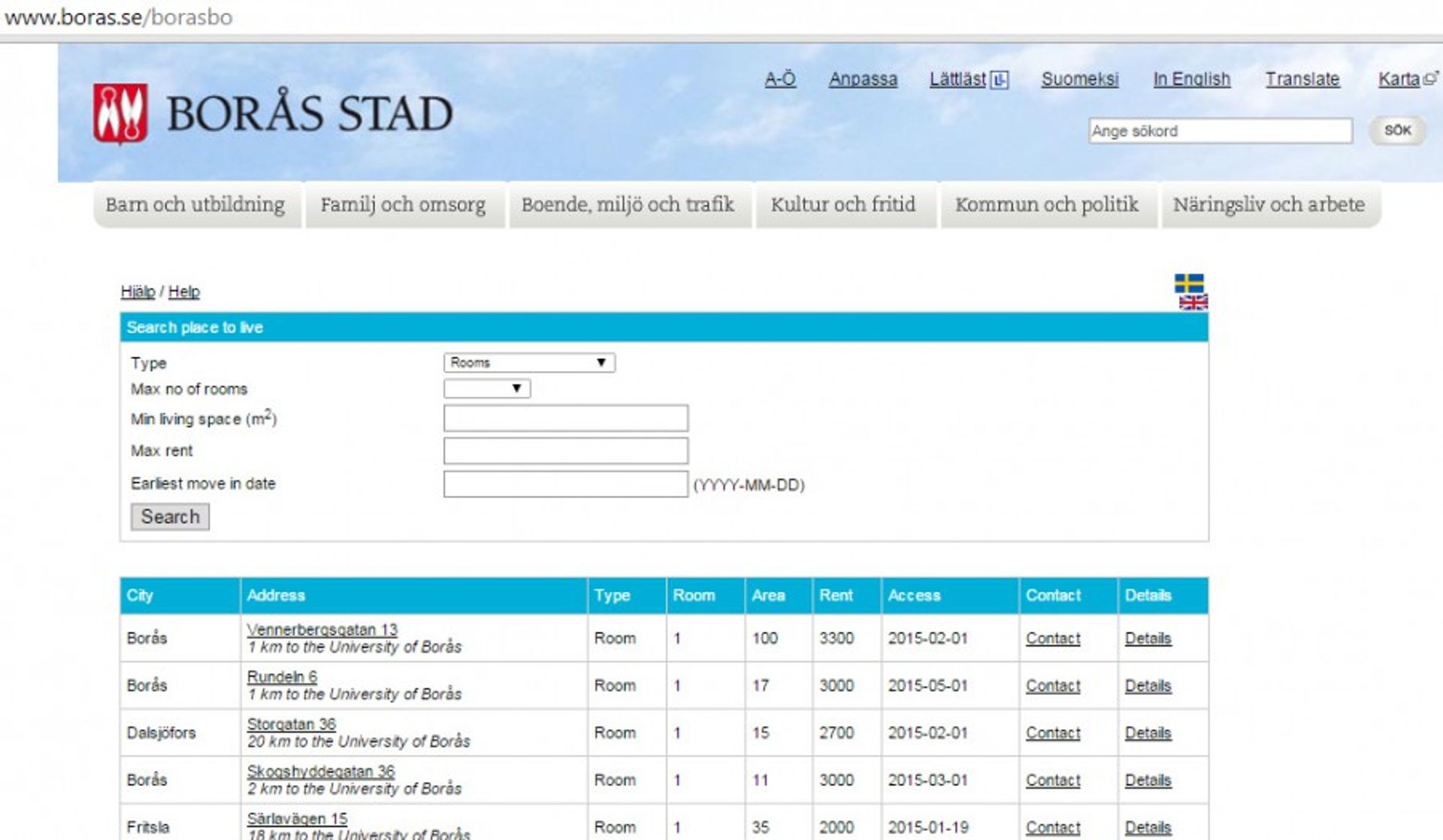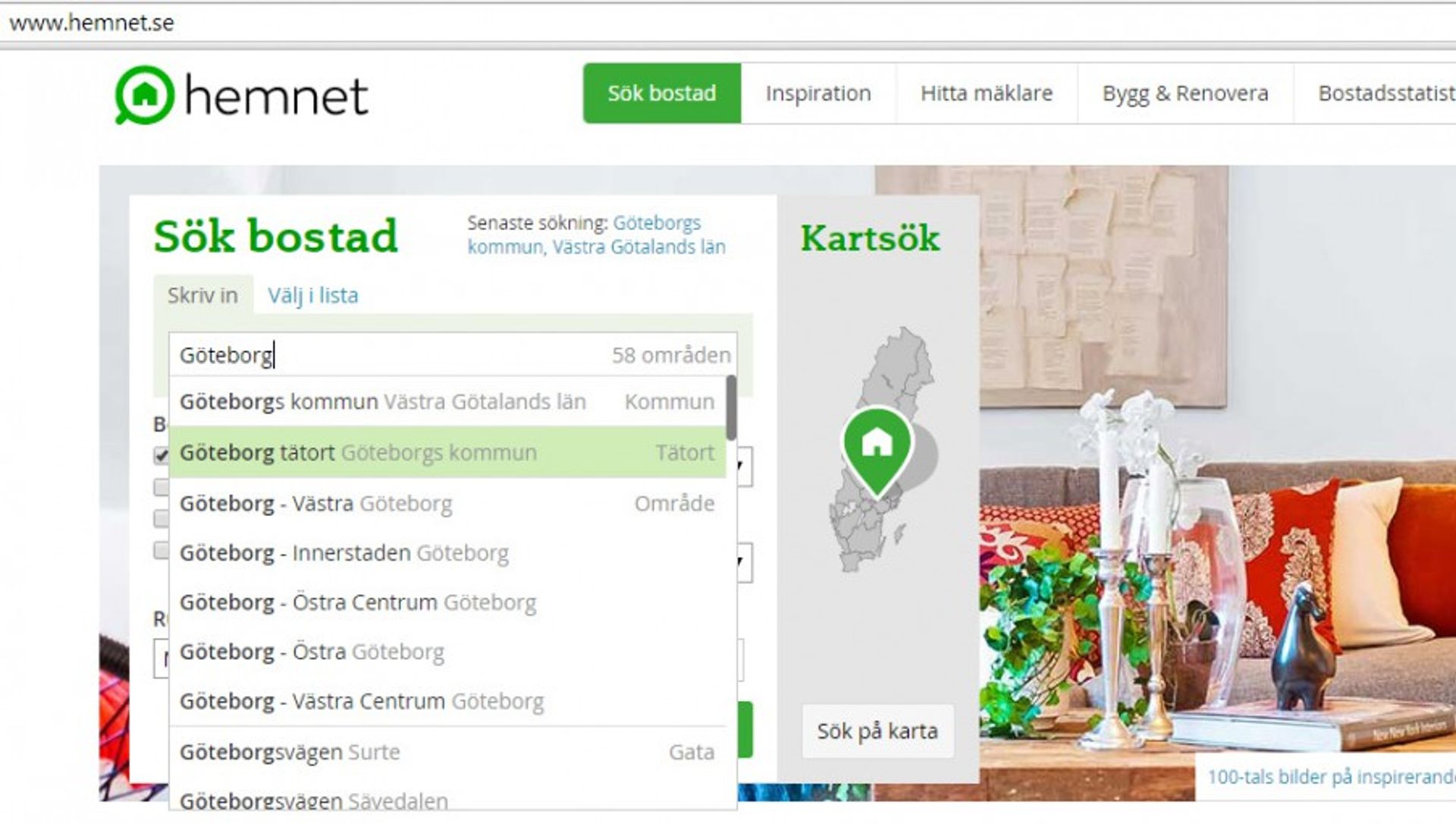 The cost for renting a regular student room or apartment varies according to the location, size and standard, but is normally around SEK 3000 – SEK 4500 in Borås. I  have friends who are paying less than SEK 2000 for a room in central Borås in a shared apartment and there are also those who are willingly to pay more for a bigger apartment with own laundry facilities. I had also lived in Stockholm with a rental of SEK 1500 for a newly renovated furnished one room apartment. Although its not in the central, I don't mind travelling a bit more and paying less. It can really vary so start the search early and ask around. Be careful of scams/frauds. It should raise a red flag when the landlord requests upfront payment prior to viewing of apartment or signing of contract.
When I learned that I had to move to Älmhult for my internship, I began my housing search from the above sites. As Älmhult is not a student town or 'popular' area, I realized not many ads or rentals were available. There was almost practically nothing. I even emailed the real estate agency but I had no response from them. Susanna and I will be having our internship together at IKEA. Her grandfather then suggested us to post a rental ad with the local papers. It cost SEK 200 for a 3 days advertisement on various newspapers in the region as well as on their websites. This really worked! We found a villa entirely for ourselves (2 master bedrooms, 2 bathrooms, garden, TV room, living room, parking) at a very good price and very central location, it's amazing. We are already making BBQ plans for spring. I miss BBQ! #SpringIsNear
Featured image of home interior from Urban Outfitters Home Lookbook.